Behind the scenes of Jorja Smith's playful new music video
Directed remotely and shot at home during lockdown, Jorja tells us 'Addicted' is about not receiving the attention you deserve.
Photography Mike Excell
The past year has seen us learn to adapt to new ways of doing things. And Jorja Smith's music video for her emotional new single "Addicted" is an example of when that works out really, really well. The i-D fave co-directed the visual with London director Savanah Leaf, the result of which she has called "one long video call," but which we assure you is a massive understatement. There are fireworks! Some seriously major looks! Jorja on a horse! It's certainly the most impressive webcam-shot music video we've seen come out of lockdown.
"'Addicted'," Jorja tells i-D, "is about not receiving the full attention from someone that you should. Whether that be a partner, a parent or a friend; just someone who should be giving back what you give to them. That person should be addicted to you and instead they give their energy to something else that maybe they shouldn't." A very relatable song, then?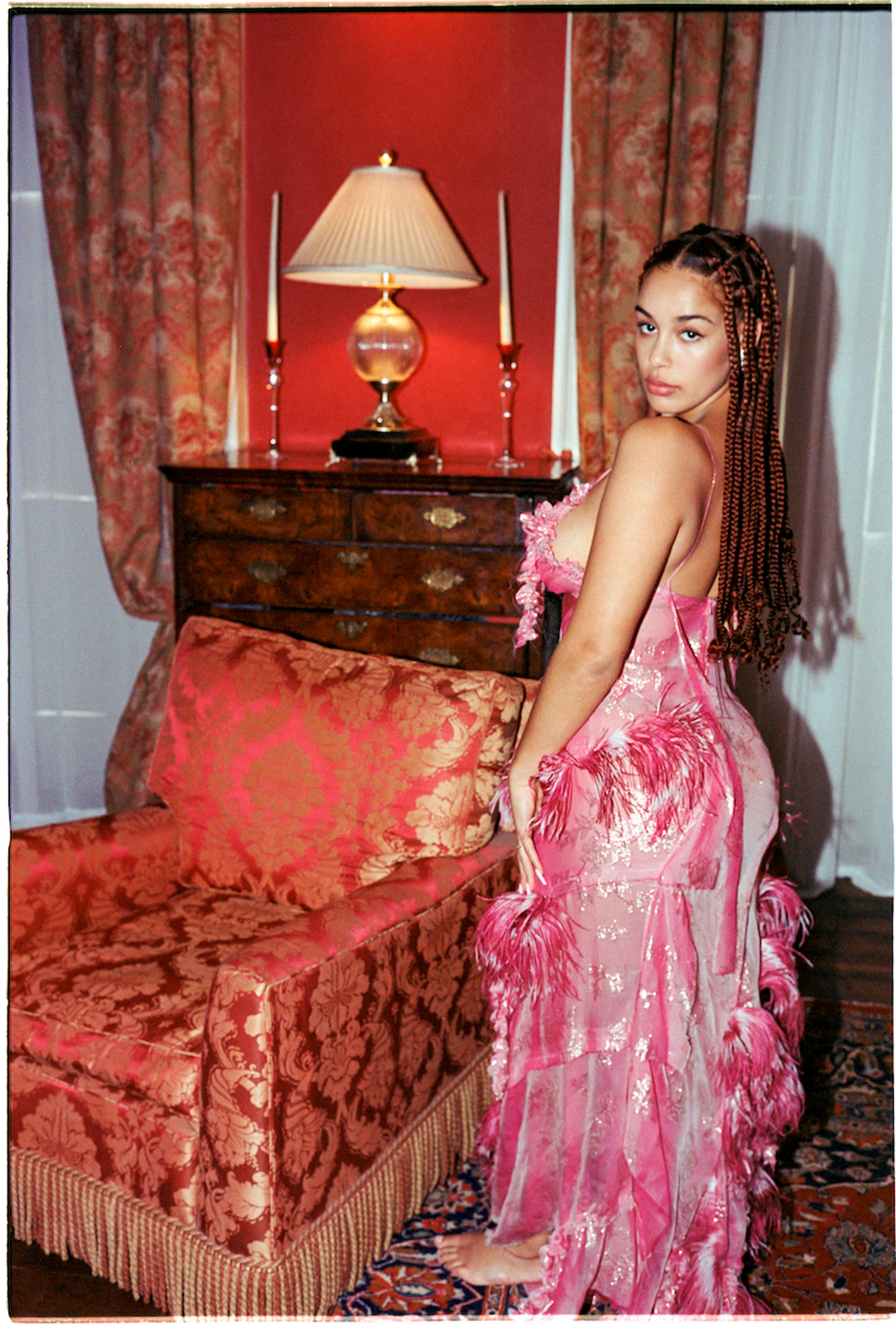 While the single might lean in a poppier direction than Jorja's 2020 dancehall collab with Popcaan on "Come Over" and the powerful BLM-inspired "By Any Means", the Grammy-nominated artist doesn't consider the release a shift in style. "It's just what I do," she says. "I just create; wherever the sound goes, whatever chords anyone's playing and whatever notes I'm singing… it's just what happens." Jorja also notes that "Addicted" was written and recorded before both of the aforementioned singles, nearly two years ago. "I do feel a shift from my album [LOST & FOUND] for sure, because that was a collection of songs from the ages of 16 to 18 and now I'm 23. I think you just have to take me as I come, really! It may sound different but it's not — it's always me."
In the playful video we join Jorja at home as well as across two other locations in England, where she plays dress up and has fun solo. "One of the houses has a field and it was super relaxed," she tells us. "I really want to continue directing and co-directing. I love it — I see everything in my head, so if I can make it come alive, I should. It was such a fun shoot! I'm always thinking too much, but with this shoot, I was a bit more free."
Letting her guard down, the star lets us into her lockdown life over the video's four minutes: we see her hanging about by herself, going for a walk and before even heading off on a late-night drive. "Do you know what? I've always wanted to set fireworks off in my field!" Jorja says. "And shoot a video. I told Savanah that's what I wanted to do, and we did it. I've always wanted to get on a horse in a video, and so we did that too — I love riding horses." With styling by Toni-Blaze Ibekwe, fits include a white bodysuit that gives off big The Fifth Element vibes, a stunning pink floral dress, a nude cut-out bodycon number and a cobalt blue ball gown. Does Jorja have a favourite look? A most-loved moment? "I love the shot with the mirrors when I'm in the white Mugler bodysuit. And then the fireworks! That's my fave."
With this marking the start of some very exciting things to come from Jorja Smith in 2021, it's safe to say that we're addicted.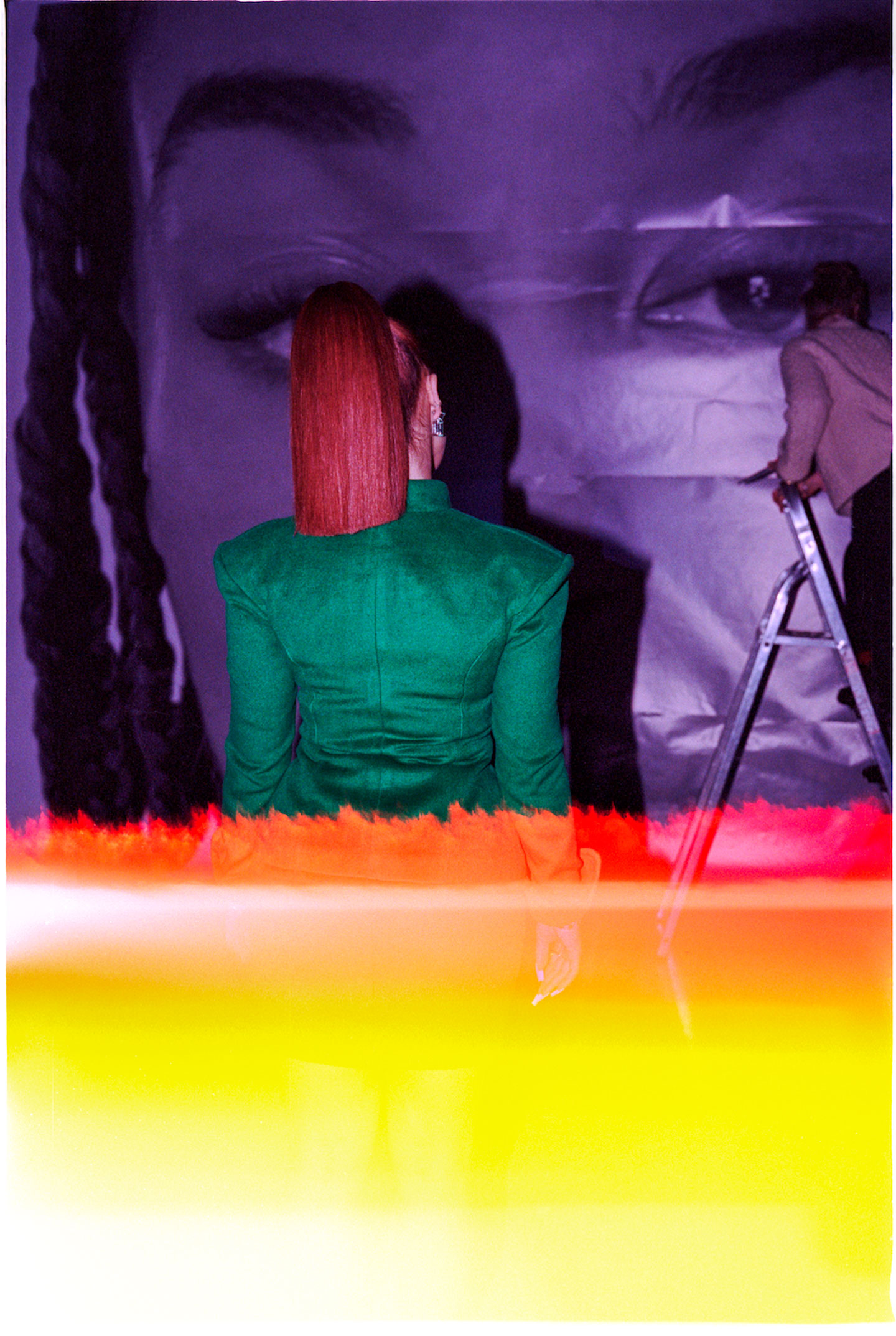 Tagged: