Introducing Pretty Sick: the NYC rock band here to save us all
Sabrina Fuentes tells us about her band's new EP, 'Deep Divine', what it's like growing up in the city and how music saved her life.
Photography Dan Boulton
Sabrina Fuentes was not your average teenager. At 13, she formed the band Pretty Sick with her best friends, playing all New York's best DIY venues while still in high school. She modelled for Alyx, Converse and Stussy, walked the Gauntlett Cheng runway, interned at Vfiles and leant her cool-without-trying downtown style to a number of young brands, all before turning 20. It makes sense then, that Sabrina had a not-so-average quarantine too. Pretty Sick, completed by bassist Orazio Argentero, guitarist Wade Oates (previously of The Virgins) and Austin Williamson (of Onyx Collective) on drums, signed with Dirty Hit, the indie label that's home to all our favourites from Beabadoobee to The 1975. Their new EP, Deep Divine, is out today.
Sabrina and her Pretty Sick bandmates spent the summer sifting through old songs and writing new ones for the EP, a collection of grunge-influenced rock tracks that contain plenty of bite and all the energy of a pop hit. They serve as the band's introduction to the wider world, and the songs speak to what it's like growing up in the city, navigating relationships and figuring out how to be vulnerable within them.
As a whole, Deep Divine, too, is pretty sick. To celebrate the band's label debut, i-D called up Sabrina in London, where she studies music at Goldsmiths, to talk about the making of the EP, music as catharsis and how rock and roll saved her life.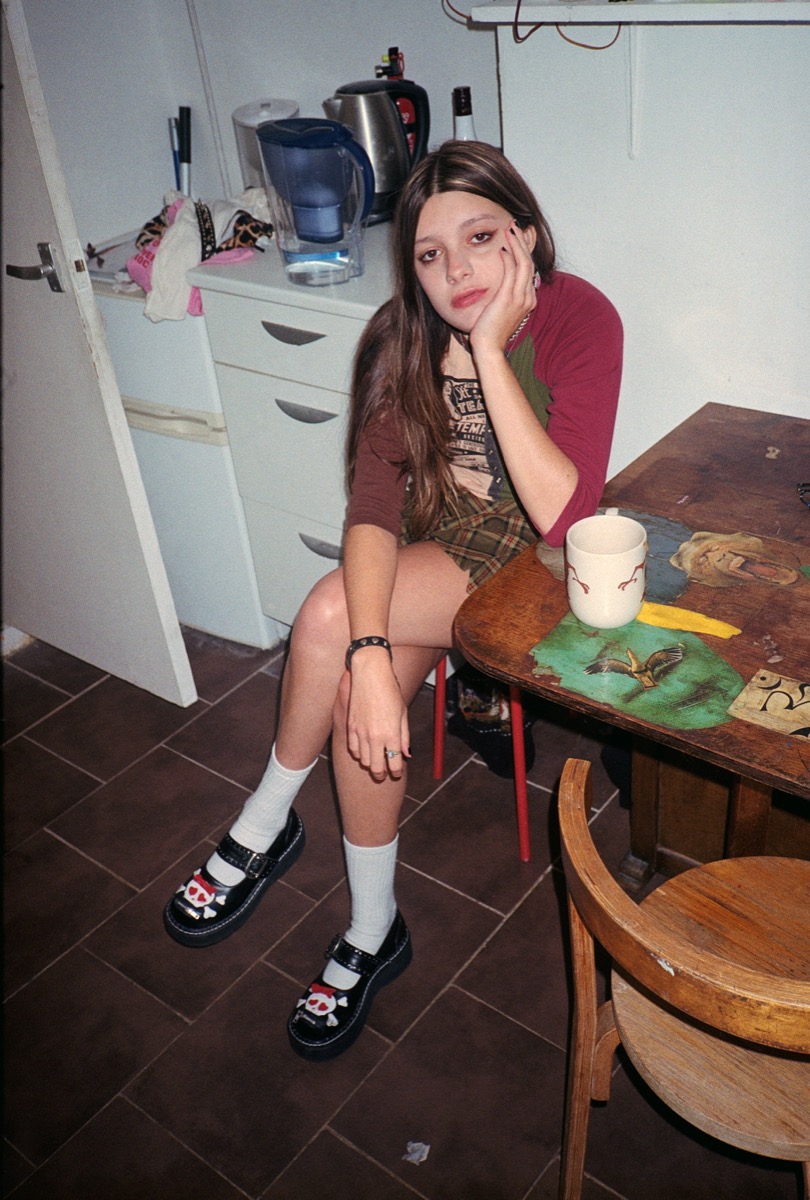 Tell me about your intentions going into this new EP.
We have been making this for a long time, and recording every time I'd come back from London. They're my favourite songs that I've written over the past seven or so years, and I think they're also some of the strongest. I wanted the EP to be representative of what Pretty Sick is as a band and what our sound is. I wanted it to be a good introduction, like putting a good foot forward when you meet someone for the first time because this is kind of going to be most of the world meeting the band for the first time.
Are you nervous about working with a label, when you're used to having everything very DIY?
I'm not too nervous. I'm a pretty stubborn person, so I think it would be hard for anybody to come in and change my mind about what I'm doing. Not that I think our label would do that, but I think that's most artist's concern when they sign. I'm happy to have the label. It's why we've been able to get so much done this year. I've been managing myself for a long time, and it's really exhausting doing that. It's nice to have a team of people who really care about me, support me and love the music. Making sure that everything is running smoothly, because it was hard doing that all on my own.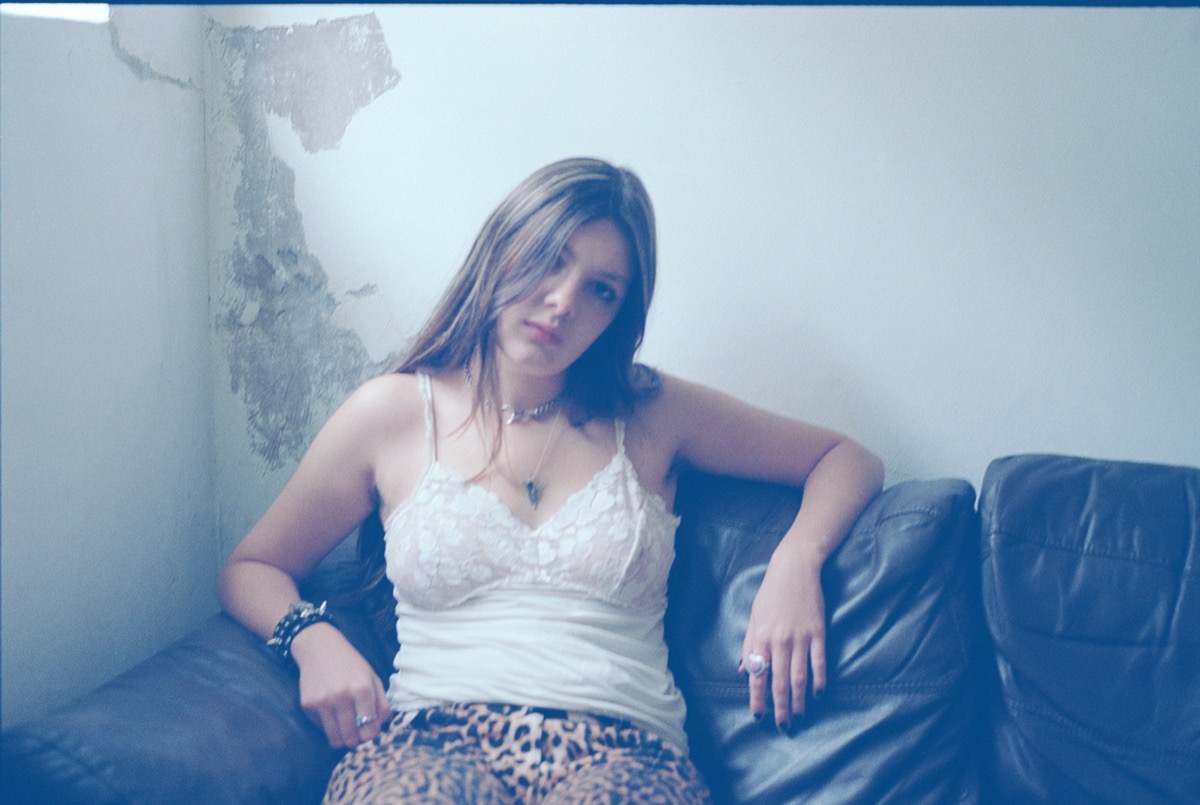 Since these songs were made over the past few years, growing up and navigating your teenage years in New York, do you feel like they reflect that time and the things you've learned along the way?
Yeah, absolutely. I'm not a very nostalgic person. I live in the present a lot, and I feel like I'm always moving. But it was nice working on this project and taking such a long time with all these songs because it helped me examine my roots and examine where I come from, examine who I have been as a person and who I will be through music.
How do you feel like New York has shaped you as a person?
It's hard to say in exactly what ways, but definitely in the way that I hold myself and the way that I speak, the way I socialise. The way that I work, I guess, as well. It's all based on the way that I grew up and the people that taught me how to be a person. New York is one of those places that is always changing, but if you grew up there, it kind of feels like it never changes. I think I'm one of those people who is always changing, but if you knew me really well, you'd know that I'm never really changing.
In the city you're exposed to so much more at a young age, as well as just the community, the art scene, all of the creatives and everyone that exists there. Did you ever feel like it was intimidating to find your place within that?
I went to Catholic school my whole life and although I had friends, who I love deeply, I didn't really have anybody in my life who had similar interests to me. I had to look really hard to find like-minded people growing up, outside of the school system and the community that I was in. It was definitely intimidating at times, but it kind of felt like if I didn't find people who were like me, I might as well just die. It felt like life or death to me at the time. So I just kept pushing forward until I really found people that I connected with. I found them younger than most people, but I also started looking a lot younger than most people.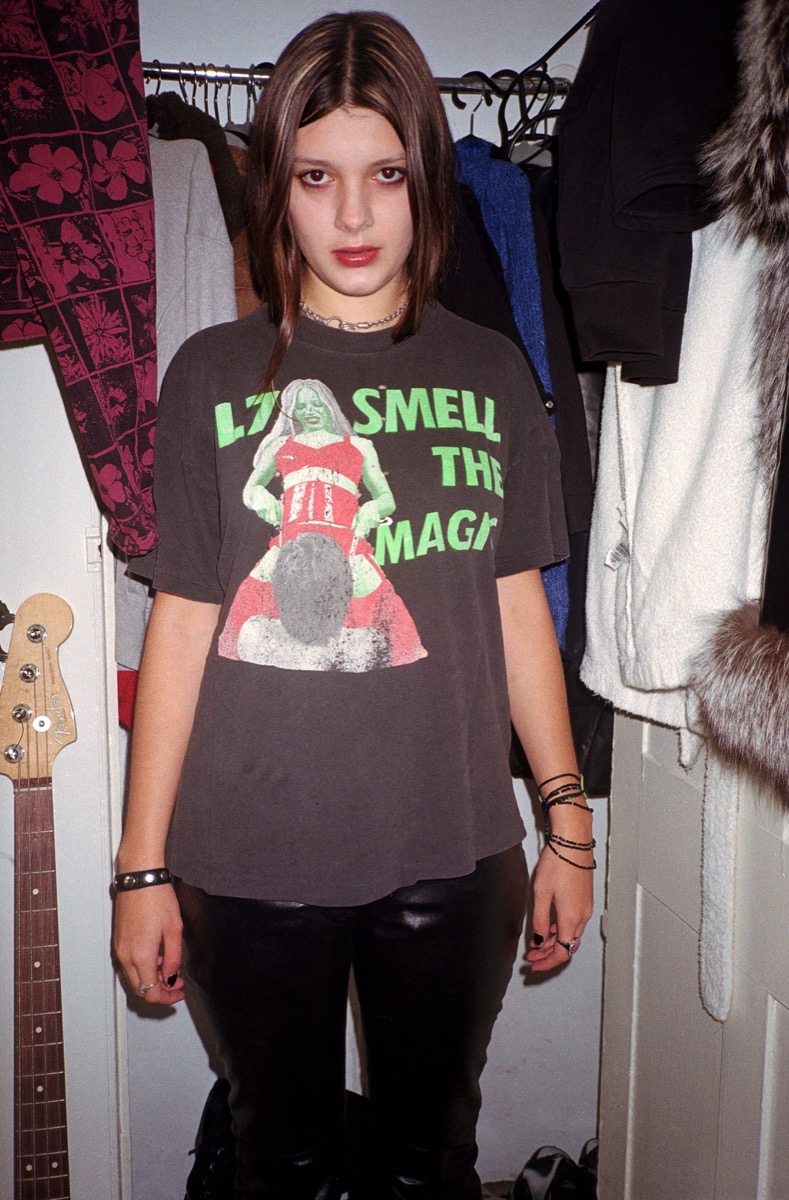 When did you first start playing music?
I wrote my first song when I was five or six, and it was to the tune of this Lady and the Tramp CD-ROM game that I had. I've been writing songs my whole life. I'd be walking around by myself, as a kid in the park, playing with bugs and stuff, and singing myself little songs. As I got older, I wanted to find a way to continue that and expand upon it, so I started trying to learn instruments. I didn't take to it very quickly. I played guitar for a bit, didn't like it very much, and then I picked up bass. I found it was a better tool for songwriting, and a lot easier for me to play because I have a good sense of rhythm. I haven't really looked back since.
How would you describe your relationship to music?
Music is definitely therapeutic and cathartic for me, as I think it is for all musicians, but it's also the way that I process things and explore topics that I don't really feel comfortable exploring in my normal life. I think for that reason, I write a lot and keep writing, thinking about it and then I'll come back to it with a different perspective. I'll realise things about the situation that I'm in in my life through this process, and I'll realise what my mistakes are, what my strengths are, what it meant to me in the moment and what it means to me now. I am not the best communicator, or the best at being vulnerable in my daily life. As time goes on, I'm getting better at processing stuff without music.
You've released plenty of music as a band, but this EP is Pretty Sick's more formal introduction to a lot of new fans. What do you want everyone to know about the band?
I guess what I want people to know is that music kind of saved my life, and I'm very serious about it. Rock and roll saved my life and if it's done that much for me, it could probably do that much for you too. I think there are a lot of people who are looking for that way of life, but don't know where to find it anymore. And I want to remind people that you can still be saved and brought into a happier place by music, by the people around you and by the way that you think. That's what I want people to know about Pretty Sick.
Tagged: