Courtesy of Bottega Veneta
A new face at Alaïa and a new Bottega Veneta campaign: what's in fashion?
Your one-stop-shop for this week's fashion news to know.
|
05 February 2021, 7:35pm
Courtesy of Bottega Veneta
Thought there would be a lull in news between the fashion months? HELL NO! As you've probably gathered in the brief month since we first began our weekly dispatch, the one thing that fashion does not do is sleep. As ever, this week brings a fresh slate of top-tier collections, campaigns and product bulletins, not to mention a blockbuster announcement from Alaïa, who have appointed… well, you'll have to read on to find out! Here's what's in fashion.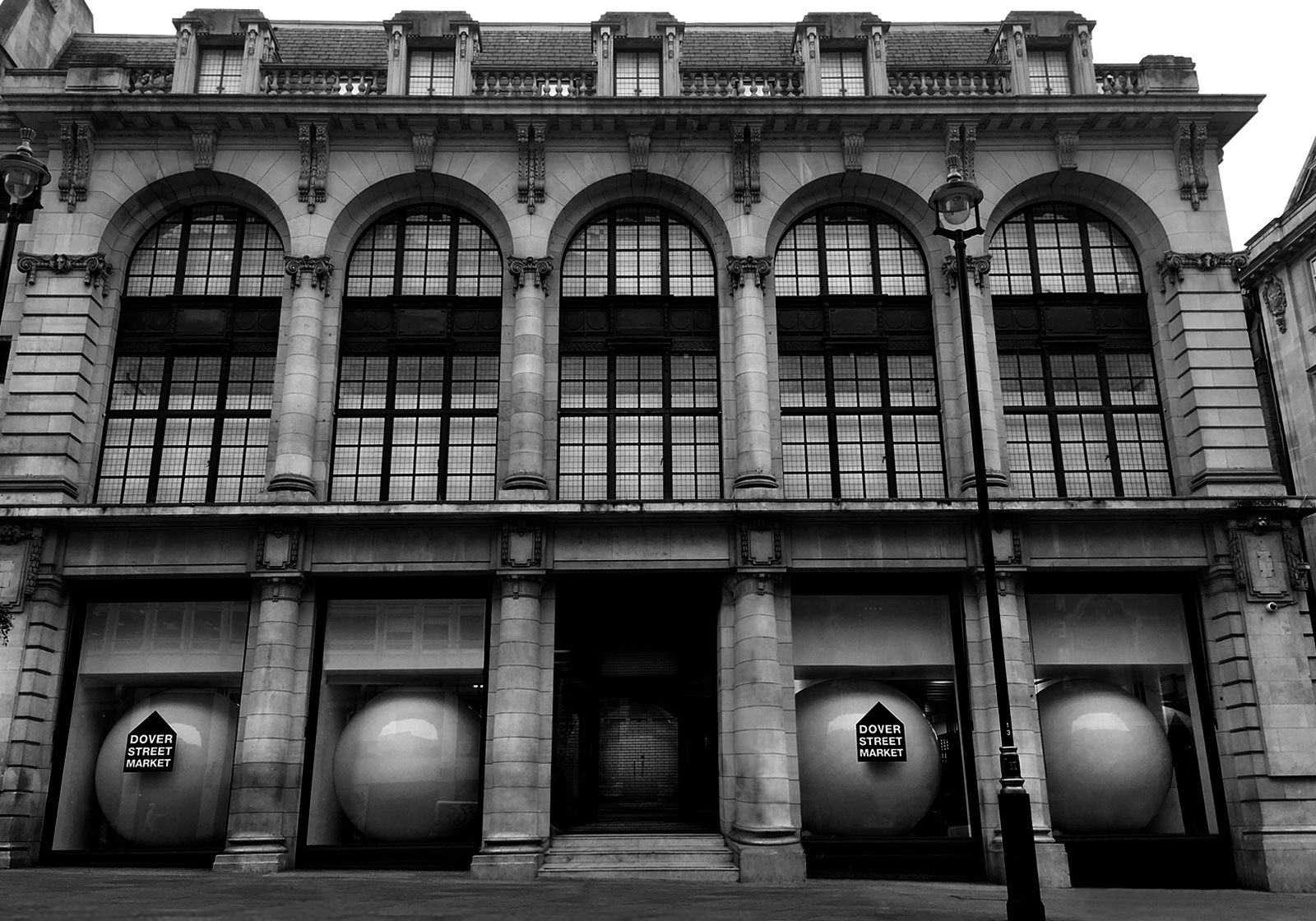 Spring comes early to Dover Street Market
Ah, spring! Each year, the season's arrival is heralded by simple pleasures: the blooming of the first daffodils; the return of morning birdsong; and, of course, Dover Street Market's spring/summer Tachiagari. Japanese for 'new beginnings', it's typically when the Haymarket institution gets a full seasonal facelift, bringing with it a series of fresh brand installations, not to mention all of the collections we've been hankering after since last summer. Things are a little different this year, with the ongoing you-know-what, but the British capital's leading concept store remains just as committed to giving us a ball-out-the-park line-up of extraordinary fashion — and, this year, it's all available online! Between new collection arrivals across the full gamut of Comme des Garçons labels, exclusives from Gucci, Chopova Lowena, Marine Serre and much, much more, you won't be lacking for reasons to give your wardrobe a fresh start. MS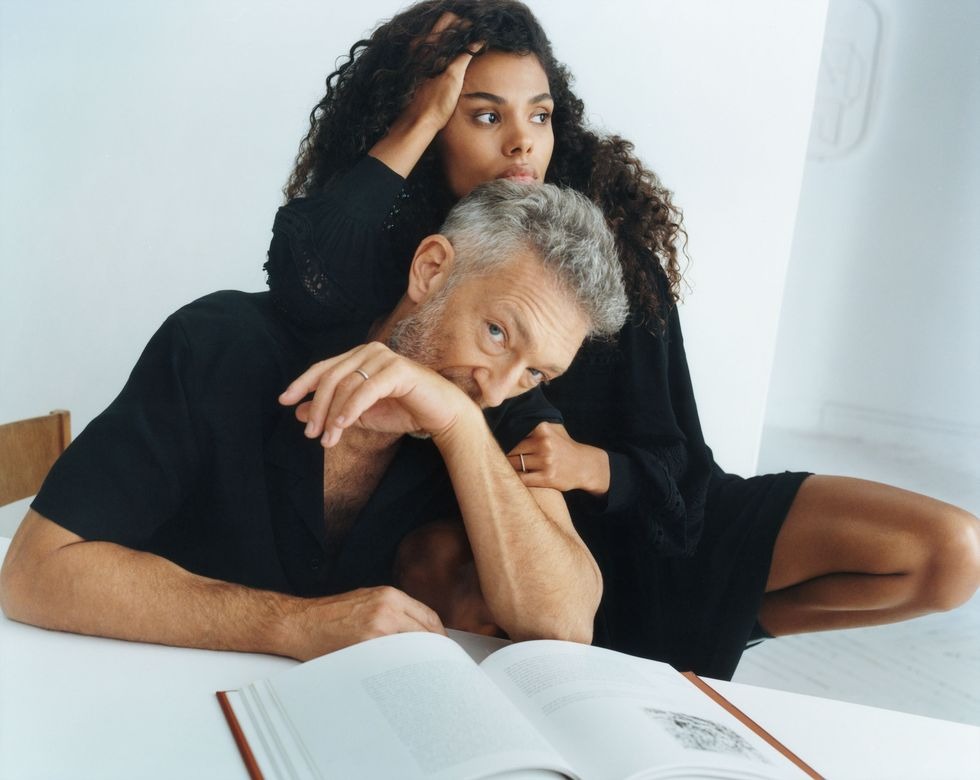 Vincent Cassel is a fashion designer, too
We all know that the world outside of France is ostensibly obsessed with the intricacies of French women's lives. Where do they shop? What do they eat? How many Breton tops do they own? What mascara do they wear? DO THEY EVEN WEAR MASCARA? French style — and specifically Parisian style — is one of the country's biggest cultural exports. But what about French men, those sexy specimens of Gallic charm? Well, we caught up with actor Vincent Cassel, who has designed a capsule collection with his wife, Tina Kunakey, for The Kooples. They've been a koople for more than five years — a match made in heaven, AKA the beach at Biarritz. She borrows his clothes (hence the gorgeous oversized tailoring in the collection) and he favours navy chinos, crew-neck sweaters and leather jackets. "I like to be relaxed, classical and discreet," Vincent says. "And sporty!" Arguably the perfect way to describe their unisex him-and-her collection of easy wardrobe staples. What else? Vincent's style icon is Marcello Mastroianni. And you may be interested to know that he steals underwear from film sets. "I don't like to wear my own stuff when I shoot," he explains. "All the underwear I have comes from movies. It helps you get into character — different underwear depending on the character!" OA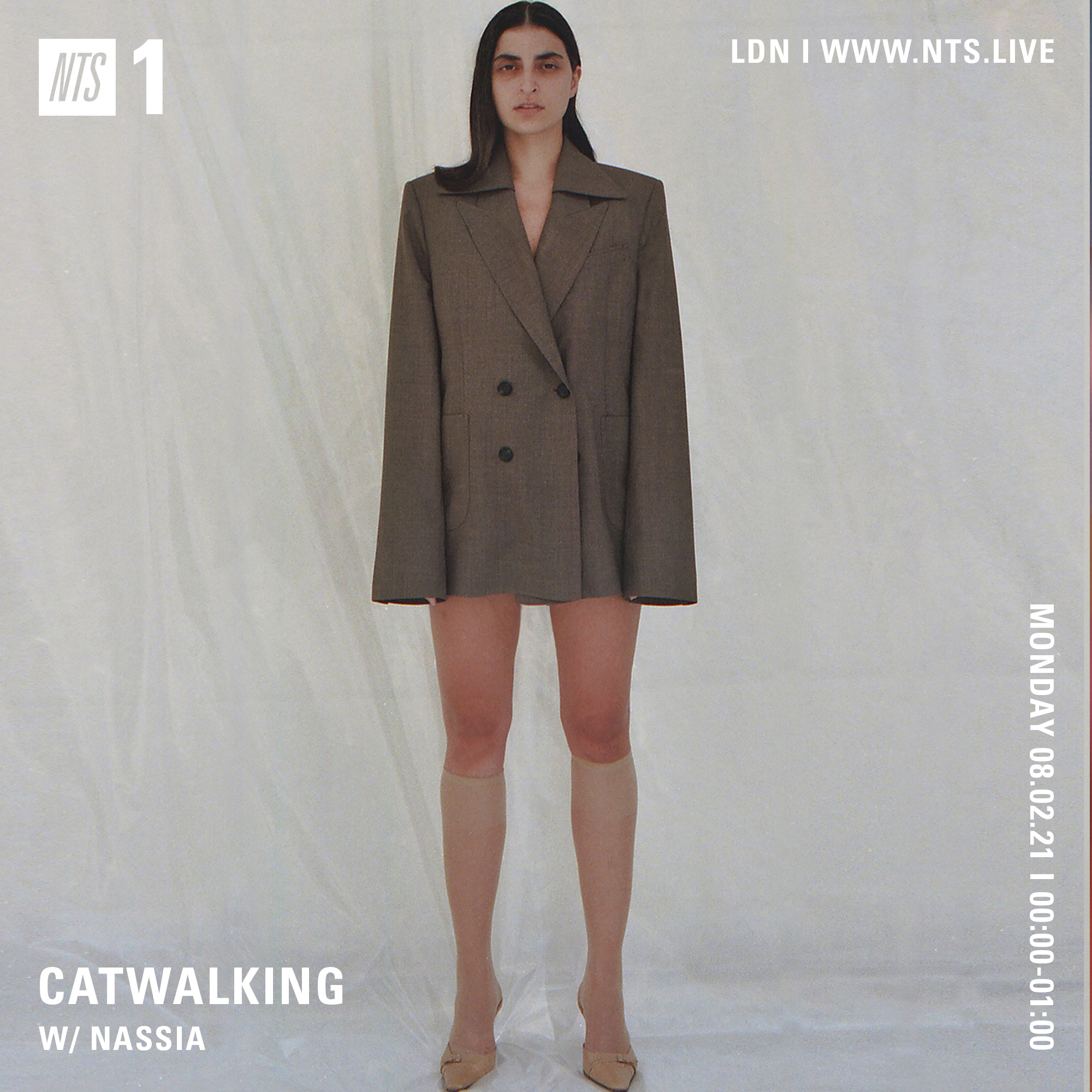 A new NTS show brings you the sounds of the runway
In the current climate, who hasn't found themselves looking back on iconic catwalk moments, seeking warmth in nostalgia for cheerier times? Our attention is usually on the faces, the sets, and, above all, the clothes — the full fashion fantasy, dah-ling! — but according to London-based writer and model Nassia Matsa, there's a crucial feature that is often overlooked: the sound. Her new NTS show, Catwalking, is dedicated to "looking back on the history of the fashion show over the past 30 years through its music." Nassia promises a sonic journey from the euphoric house of Gianni Versace's early 90s spectacles, through the minimalism of the 00s, right the way up to the music we hear on the catwalk today — "expect to hear house, classical music, jazz and techno," she says. Ears pricked? Tune in here from midnight on Sunday. MS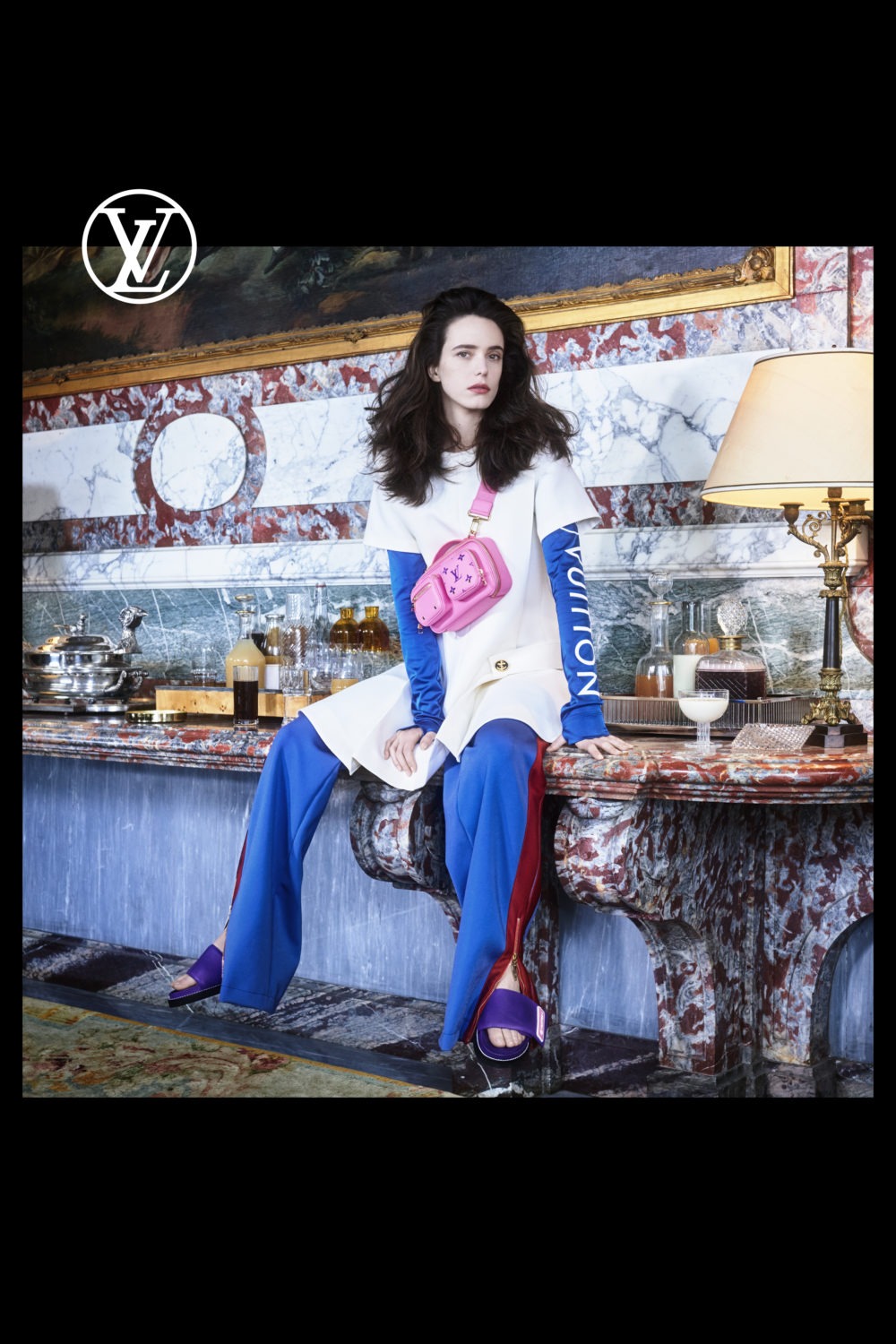 Louis Vuitton has perfected its lockdown looks
Pink boxing shorts over beige knee-high boots? Parrot-green (see, we told you) slides, chintzy trousers and an 80s-style windbreaker? Zip-up track pants worn under a crisp white tunic dress? Nylon, lace and leather?! Louis Vuitton's Pre-Fall 2021 collection does not disappoint in the lockdown styling stakes; it is in equal parts LV-branded athleisure and Cardin-sharp retro-futurism. Nicolas Ghesquière photographed the look book himself, which features actress Stacy Martin slouching around a chateau in looks that can only be described as "high-low", although this being Vuitton, it's all sky-high. Nicolas described the collection as an "upbeat, optimistic proposition" — full of energetic "Vuittamin" colours. No, not Vitamins C and D (which are great for immunity btw); he said VUITTAMINS! Naturally, we are obsessed. OA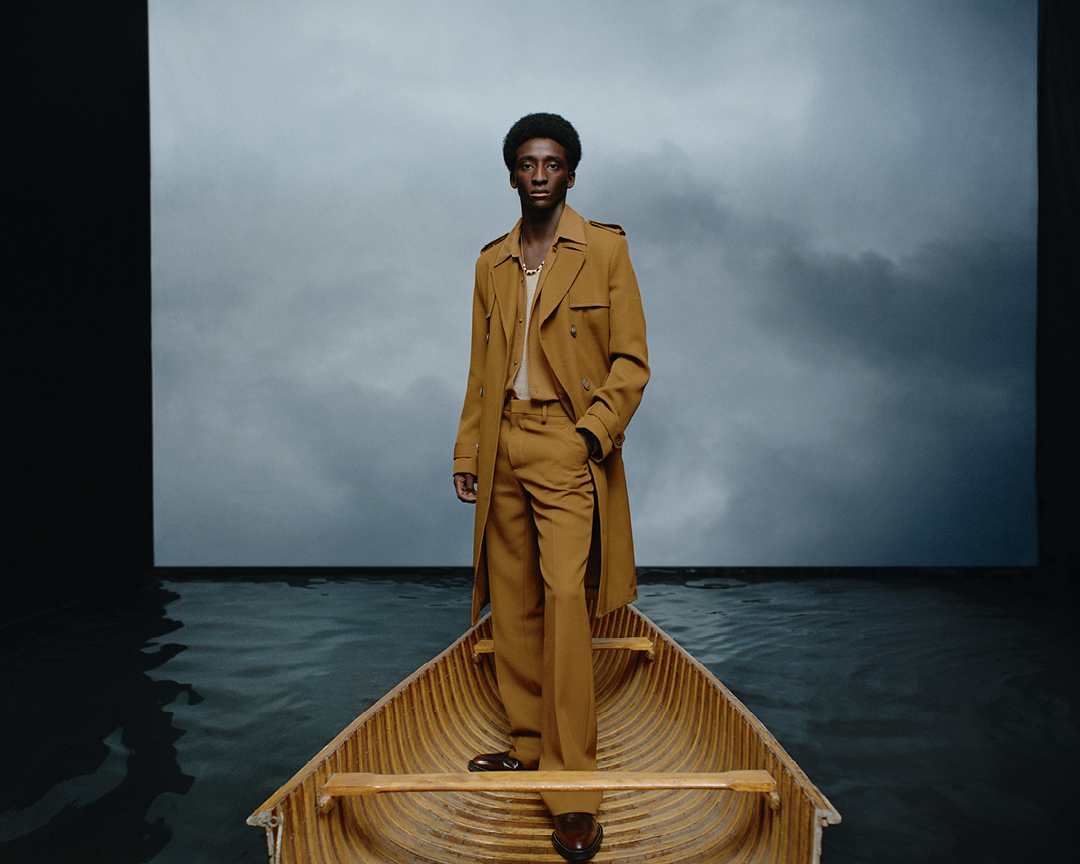 AMI gets wet for its SS21 campaign
IRL fashion shows… remember those? While it may feel like the last ones you saw were a few decades back, some took place much more recently. Back in September, when things were a little, uhm, calmer than they are now, a smattering of discreet, socially-distanced physical spectacles took place in Paris and Milan. Among the veritable highlights of the select bunch that did show was AMI, who presented a love letter to breezy Parisian style — under the moonlight, along the banks of the Seine, bien sûr. It made total sense, then, that Alexandre Mattiusi should place water at the heart of his label's SS21 campaign. Influenced by the visual codes of Richard Avedon and Irving Penn, Michael Bailey-Gates opted to shoot members of the label's chosen family against serene, inky pools and brooding skies. Aquatique, c'est chic! MS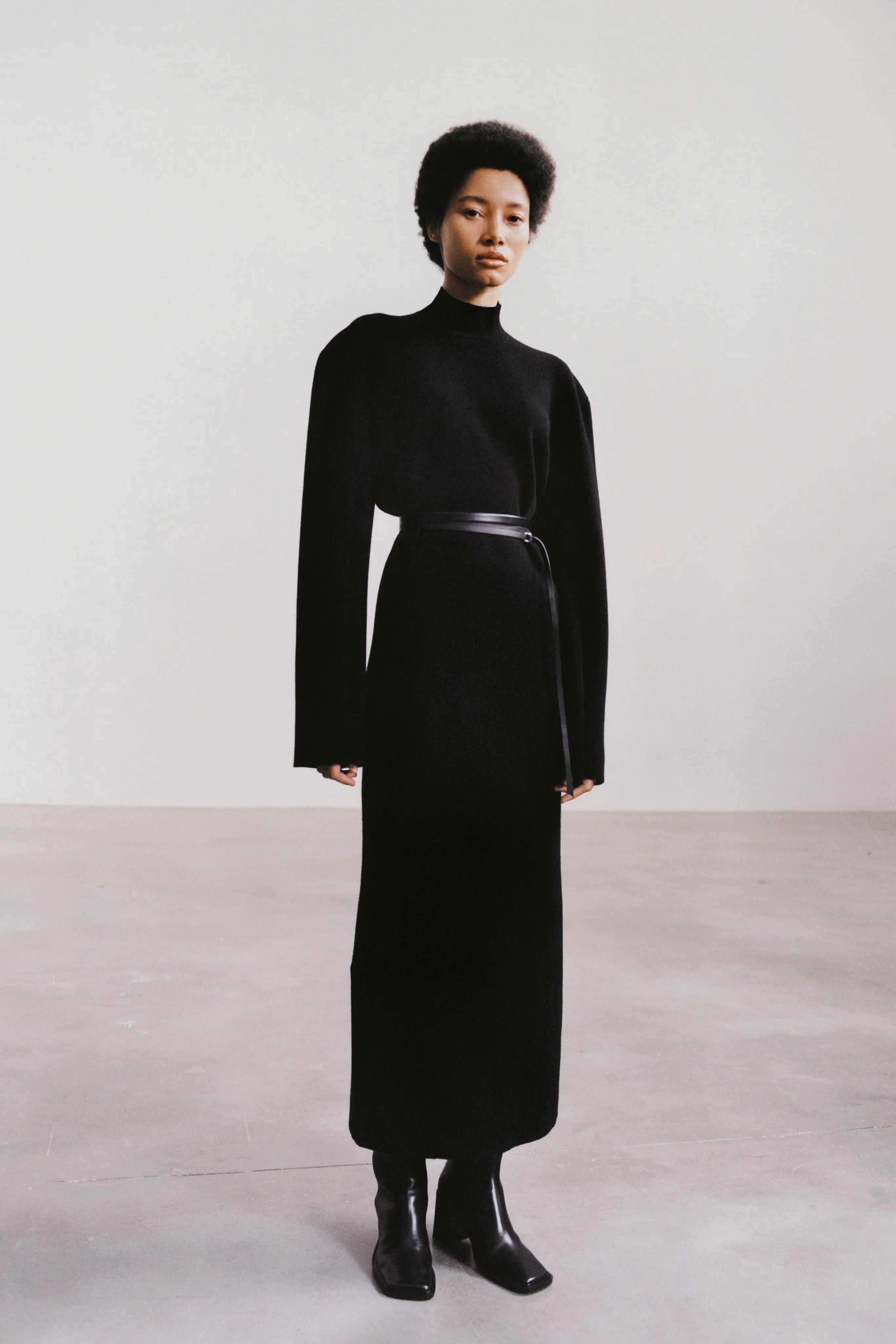 The Row just wants you to be warm this winter
"Elegance is refusal," that famous maxim uttered by Coco Chanel, couldn't be truer of The Row. Mary-Kate and Ashley Olsen are perhaps the most elegant refuseniks: refusal of embellishment; of colour; of bothering to lend a soundbite to an eager fashion writer. And you know what? We're not even mad about it! That's because the diminutive designers have carved out a sacred space in fashion, ultimately refusing to conform to the tidal waves of trends and novelty. In lieu of a show at New York Fashion Week, they released their AW21 men's and women's collections together for the first time — and will now present their work twice a year, in January and June. It makes sense considering their work is timeless riposte to seasons, all about monastic layers of sumptuous fabrics and voluminous tailoring; minimalism with all the warmth of 16-gauge cashmere. This season, they're giving us double-felted wool, fluffy fur-like knits, washed linens, matted nylons and glossy leathers. We refuse to wear anything else come September. Oh, and you can read more about their personal style transformation here. OA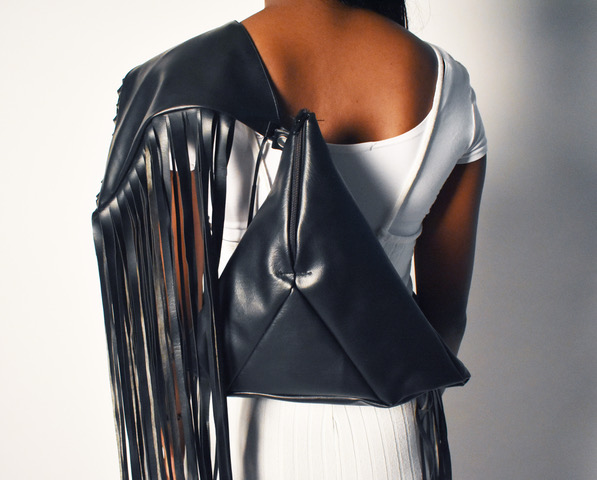 Ravensbourne University London embraces fashion's digital revolution
Though last year was hardly an easy ride for fashions students, it was also a year in which they, and the institutions they studied at, demonstrated the power of creativity, innovation and resilience in the face of challenges none of us could have foreseen. Among the most memorable examples of this is the initiative launched by Ravensbourne University London under the direction of Professor Lee Lapthorne, a collaboration between the institution's fashion and gaming courses to showcase graduate collections via a downloadable game. Now, in a continuation of their cross-pollination of the digital and fashion spaces, they've enlisted creative director Jon Emmony to create an immersive digital project for the school's Work in Progress show. It's "a working snapshot into what the students have been researching, designing and working on, and a window into what's been going on for students studying through interesting worldly times," says Louise Gray, course leader of fashion accessory and textile futures. Launching on Monday, the show will be a "a progression from our Rave Digital project last year," says Lee, offering "a mixed showcase of all our fashion dept. students, a melting pot of ideas from students working towards their final major project." Tune in here! MS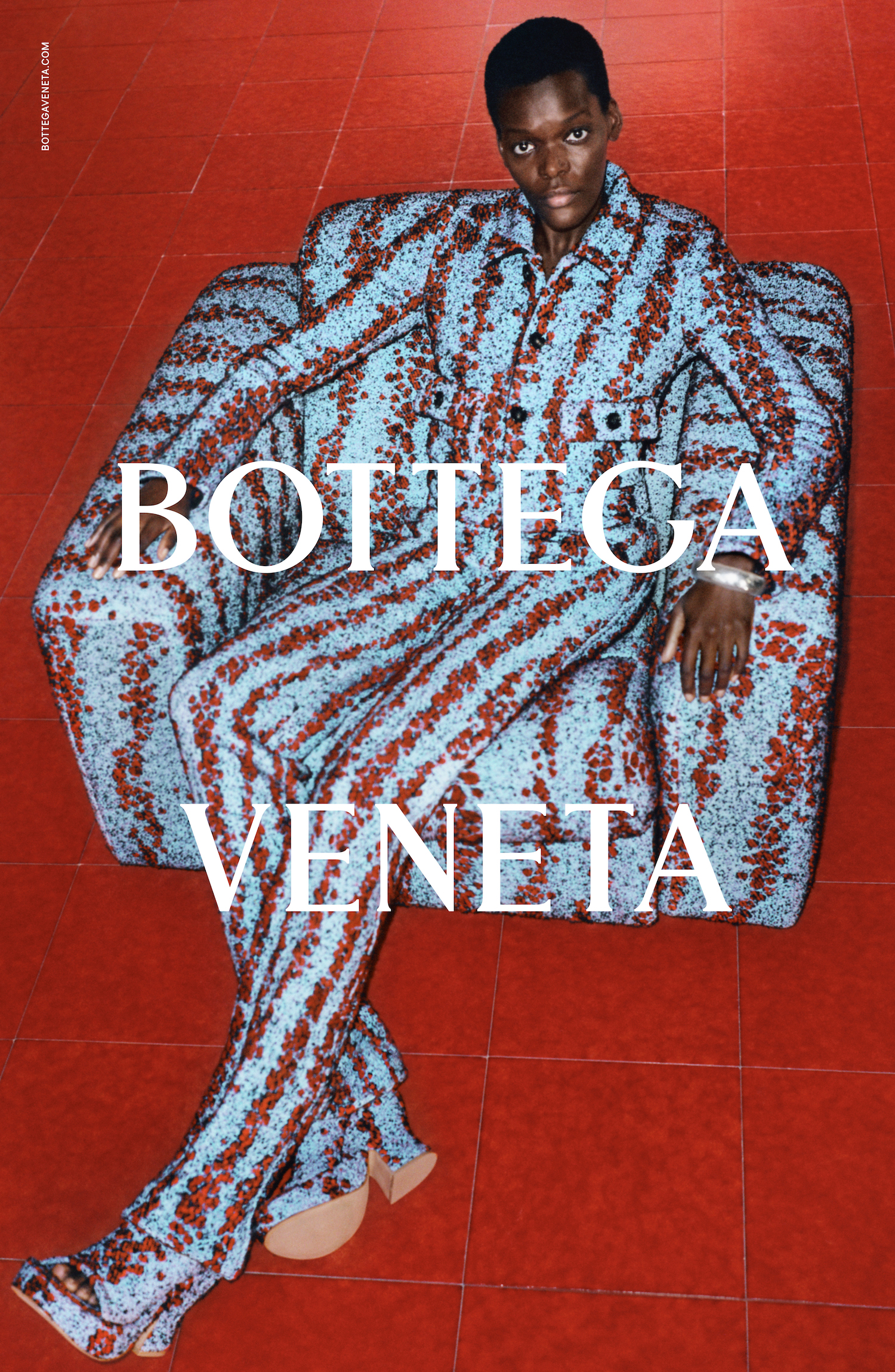 Bottega Veneta takes matchy-matchy fashion to the next level
Bottega Veneta ghosted the world last month when it left Instagram, so its latest campaign is doing the rounds the old-fashion way: lusciously printed on glossy pages and plastered around the fashion capitals of the world. Photographed by Tyrone Lebon, it stars the Ugandan-born British actress/composer/playwright Sheila Atim, and the German conceptual artist Rosemarie Trockel, who actually created a book of photographs and sartorial reflections, The Importance of Wearing Clothes, for the Italian brand's recent top-secret salon show at Sadler's Wells. Indeed, clothes are very important, and the key takeaway from the campaign is that we should be matching ours to as much as possible, whether it's our furniture or our pets. Bottega's colour du jour? Parrot Green. Literally. OA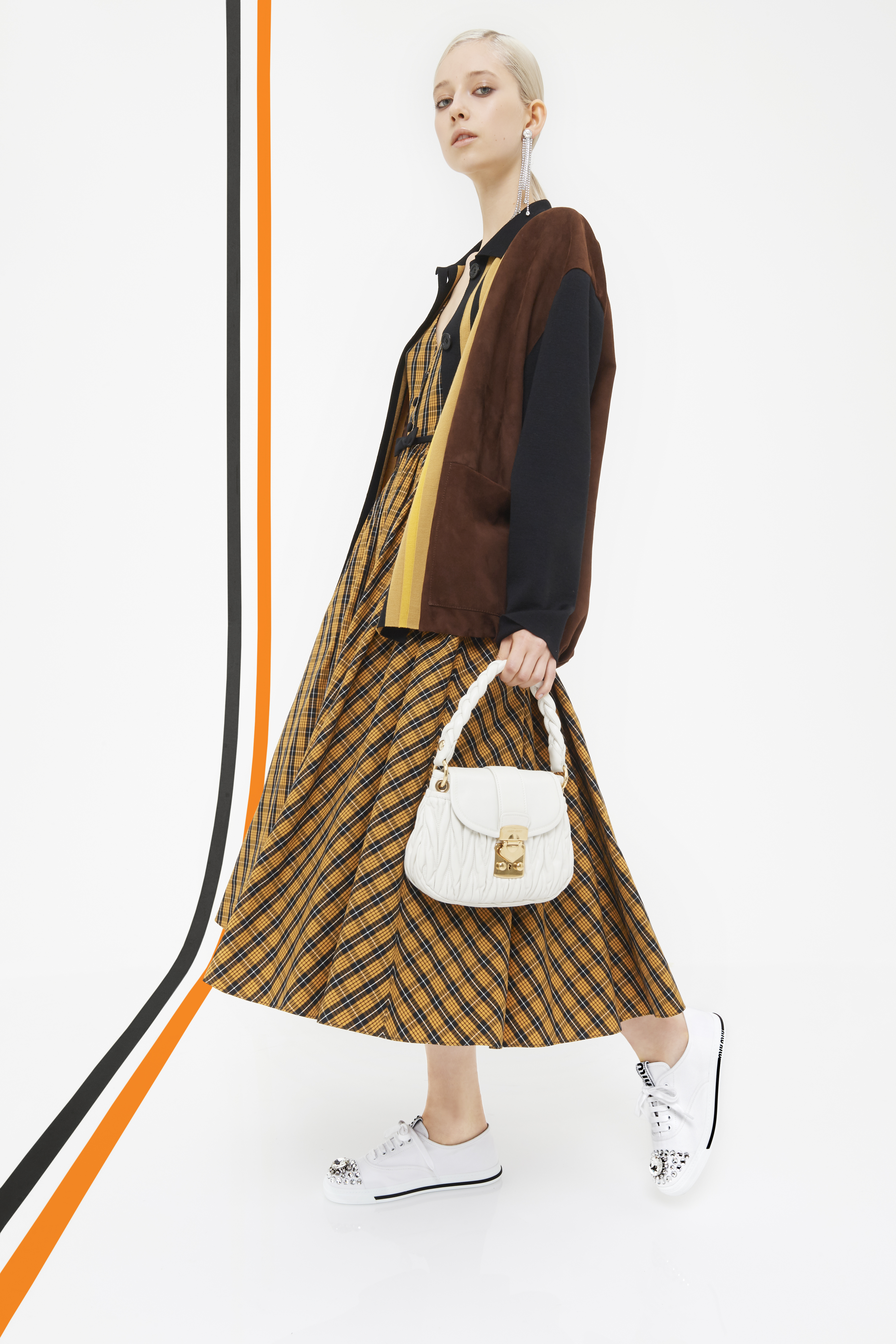 Miu Miu brings sports hall chic to Harrods
Praise be, Miuccia Prada. I mean, that's a given, but this time we're saying that for a particular reason. Fresh off the back of a contemplative SS21 campaign and stellar menswear show for Prada, we're now being blessed with an edit of Miu Miu's stand-out SS21 collection, exclusive to Harrods. Expect fresh spins on the sport-inspired fleece varsity jackets, cropped sweat tops and leather joggers — as well as crystal-dripping tea dresses and clutches with just the right-side-of-kitsch poppiness that we all love the house for. It's truly just the capsule we need to shake off our winter blues. You can shop the collection here, but if you can bear holding out 'till the doors of London's largest department store are open once again, you'll be rewarded by the immersive pop-up that draws on the retro gymnasium set that was erected at the Fondazione Prada for the show — bright floor markings, fondant-yellow gym mats and all. So much more fun than going to, err, an actual gym. MS
Vans launches its Black History Month initiative
Attention skaters! Vans has just launched a major initiative in light of Black History Month. As well as collaborating with four African-American artists, they'll also be contributing a sizeable sum to the Black Arts Future Fund, in addition to spotlighting Black-owned businesses across the US as part of their Foot The Bill programme. As many brands seek to become more inclusive of Black creatives, this is a perfect example of how to do it properly — not just performatively. Vans handed the reins over to artists Rewina Beshue, Sydney G. James, Chris Martin and Tony Whlgn, each of whom have created their own version of Vans' slip-on styles. There's a whole lot more to discover, too — including a line of collaborations with Black-owned businesses, including 606 Records in Chicago, Alibi Lounge in Harlem and Harriet's Bookshop in Philadelphia. We love to see it. OA
Alaïa announces a new creative director
Once the fashion world had come to terms with the initial shock of Azzedine Alaïa's passing in 2017, the question remained on everyone's lips: What would post-Azzedine Alaïa look like? Since then, his legacy has been carried forward by a studio team — today, however, news broke that Pieter Mulier, the man best known as Raf Simons' right-hand at Jil Sander, Dior and Calvin Klein, will be taking up the helm of the house, promising to "carry forward his legacy of celebrating femininity and placing women at the heart of creation." The house's legion of die-hard fans will, however, have to hold out a little while to see what that will look like, with the Belgian creative director's debut pegged for the SS22 innings of Paris Fashion Week this September. Plenty of time for you to brush up on the legacy of the, like, totally important designer Naomi called 'Papa' in the meantime then! MS