Image courtesy of Parisa Taghizedeh / Amazon Prime Video
In Lovers Rock, Black joy exists without restraint nor tragedy
The second in Steve McQueen's 'Small Axe' series is a gem of modern cinema, in which the freedom of Black love and entertainment roam free.
|
23 November 2020, 10:52am
Image courtesy of Parisa Taghizedeh / Amazon Prime Video
On paper, the scope of Steve McQueen's Small Axe project sounds epic: an excavation of the history of West Indian communities in London across several decades, told through events that also stand to highlight the ongoing injustices of today. The result is a little different, and far more personal than you might expect, and the second film of the series, Lovers Rock, is a beautiful example of those intimate textures and McQueen's storytelling.
Set over the course of a single night in 1980s West London, Lovers Rock follows young Martha (played by newcomer Amarah-Jae St Aubyn) to a house party and witness her fateful, star-crossed meeting with a handsome man called Franklyn (Top Boy's Micheal Ward) as the night unfolds. But the film isn't limited to Martha or Franklyn's point of view. For much of its runtime, McQueen is simply content lingering in these rooms bursting with life; full of people meeting, touching, fighting, kissing, dancing and singing.
Especially when examined against the clinical precision of last week's film Mangrove, the way McQueen navigates the camera around the space of Lovers Rock's setting is far more loose and freewheeling, emulating the spontaneity and chaos of a party. Specifically, we're watching a Blues Party taking place -- the kind that were usually held in people's homes since nightclubs were typically off limits to anyone who wasn't white. The intimacy of that space is clear even in the film's opening minutes: taking place in the house during the daytime as it's prepped for the evening, the camera briefly attaches to a rug being moved and then drifting away. There are flashes of this style in Mangrove, but Lovers Rock is a deeply sensory mood piece. We feel it in close-ups of a heated comb going through a woman's hair, the sizzle of said heat overpowering. Surprisingly, Small Axe is McQueen's first project filmed and based in his native London. And his filmmaking has never felt more assured or 'at home'.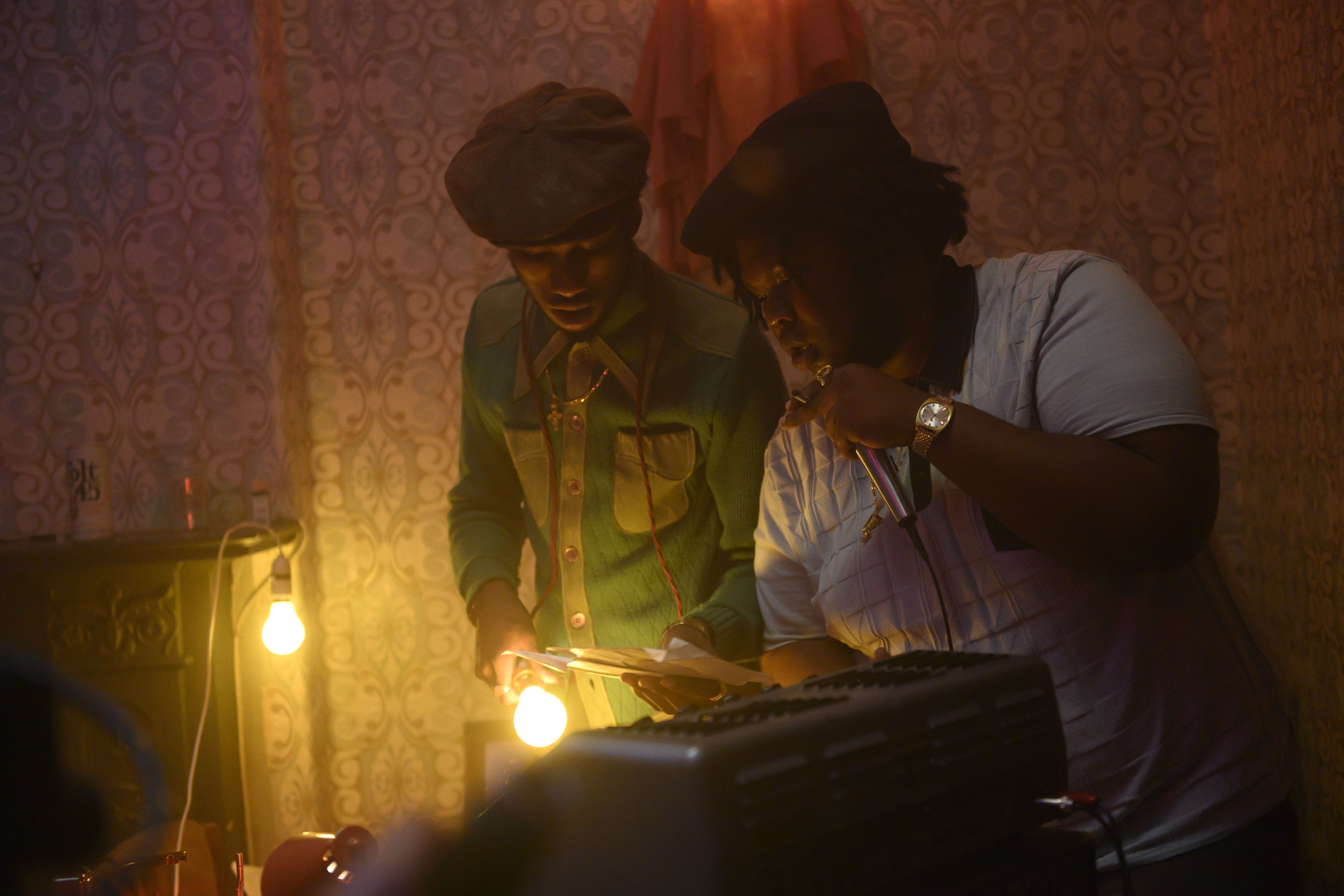 The dialogue throughout is less driven by plot, not just in comparison to Mangrove, but also most of McQueen's filmography (with the exception, perhaps, of his 2008 Bobby Sands drama Hunger). The lighting is warmer, the pace is decompressed and easy-going.
Songs play out almost in their entirety, and the reaction to them is what fills the screen: a room full of people goofing around to "Kung Fu Fighting". They stomp and flail and bring down the house to "Kunta Kinte Dub", calling for a rewind when its heavy bass grooves run out. A stand-out scene -- one critics have hailed the best of the year -- sees a throng of bodies singing along at the top of their lungs to Janet Kay's "Silly Games", long after the song has finished. Each track is a set-piece unto itself, given plenty of room by the film's loose and uncomplicated narrative arc. Its placement between other Small Axe works about institutional racism only makes these elements stand out even more. It's a total tonal gearshift.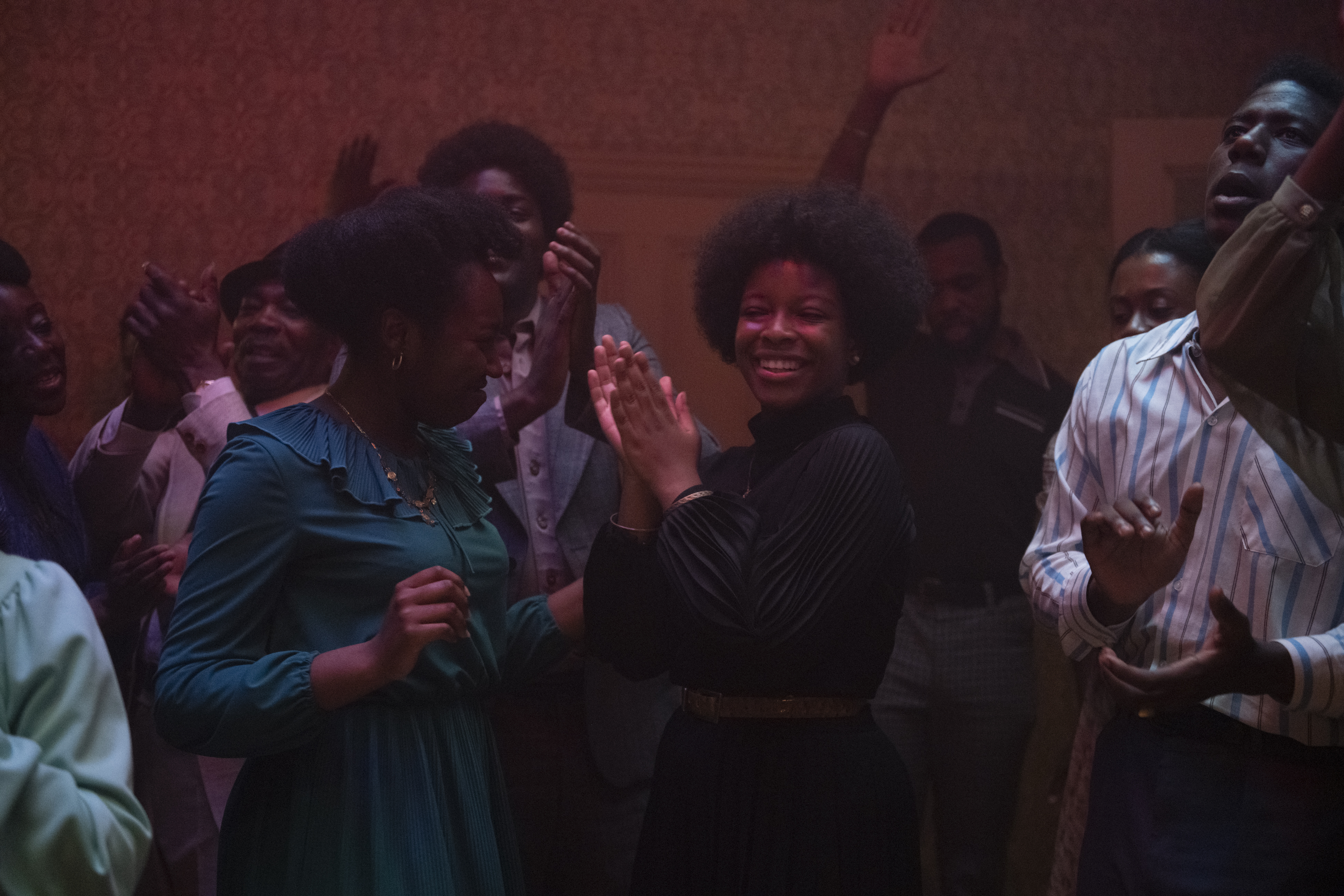 But Lovers Rock isn't just a marvel when compared to the other films in this series. It also has a unique standing among "one crazy night" party movies. That's partly because of its stylistic approach, but mainly because of the cultural specificities promised by Small Axe as a whole. Ackee and saltfish and curry goat are served at the party; the music played is almost exclusively that of the genre that lends the film its title; the use of weed is presented via its Rastafarian cultural roots, rather than the hilarity of some white college boys feeling dangerous. That isn't to say it exists in a vacuum -- Franco Rosso's Babylon is another rousing example of a film revolving around sound system culture in the 70s and 80s, though Rosso's work is far more furious and focused on the hellish nature of Thatcher's Britain.
Lovers Rock is a breather from the turmoil and injustice that exists at the forefront of Mangrove, even if there's some overlap in the themes. Those are mostly about how Black joy and comfort can become some kind of political act; that even a moment's happiness for this community is viewed as some kind of incitement or resistance. As Hunter Harris succinctly puts it, "it shows what happens when white people aren't looking… Black joy, experienced privately".
There's a unique wonder in viewing these events behind closed doors, as well as a feeling of bliss and solace. The party is full of second generation West Indian Londoners, casually code-switching and free to be however they like in a space constructed for themselves, by themselves. That space is so hypnotic, so welcoming, that it's extremely jarring to see that hostile gaze return even briefly. The moment Martha goes in search of her friend, who left the party in frustration, she's approached by a group of white men who immediately begin braying and making monkey noises at her, before being taunted and scared off by the bouncer. Any turmoil that exists is on a much smaller scale than what the rest of Small Axe seeks to tackle, and a lot of these conflicts are ultimately resolved or forgotten about, until tomorrow anyway. These events are mostly implicit, and the film is content -- overjoyed even -- to bask in the sensations of the house party, as the pleasure and impact of each song is allowed to hang in the air before moving into the next one.
It feels cheap to call something like this series "timely", because such issues are always relevant, but the timing of Small Axe feels pointed -- with oppression of the diaspora, ongoing police violence in the States, the protests against SARS in Nigeria, and the events occurring with the memories of the Windrush deportations and Grenfell Tower still fresh in our minds. With Mangrove, McQueen highlighted just how long these institutional evils have been carried out against this community. But with Lovers Rock, McQueen offers some solace, both from the intensity of the Small Axe series itself as well as the traumas of the real world. It's a gorgeous vision of what spaces unencumbered by institutional oppression look like; itself a Black story unencumbered by the misery that too often comes to define depictions of our communities on screen.
Steve McQueen's Lovers Rock is available to watch now on BBC iPlayer and on Amazon Prime Video from 27 November.
Tagged: