It's the season of the witch at MSGM AW20
Massimo Giorgetti collaborated with legendary horror director Dario Argento for a second season.
|
23 February 2020, 10:41am
With the world sliding into chaos, it seems high time to find something to believe in. At MSGM, Massimo Giorgetti turned not to Catholicism, but to witches! Those of the Dario Argento kind, to be specific. The designer and the legendary director collaborated, once again, on a very special collection, replete with prints from Argento's most epic movies, including Suspiria, Phenomena, and Deep Red.
Not that this eldritch inspiration meant that the collection was even vaguely scary -- instead it was an upbeat celebration of eclectic design. The show started appropriately witchy, with long wool coats worn with prim blouses and Mary Janes, what the designer referred to afterwards as witches at school, in between being mobbed by his various well wishers. Maybe Hogwarts would have been chic if it had been in Italy.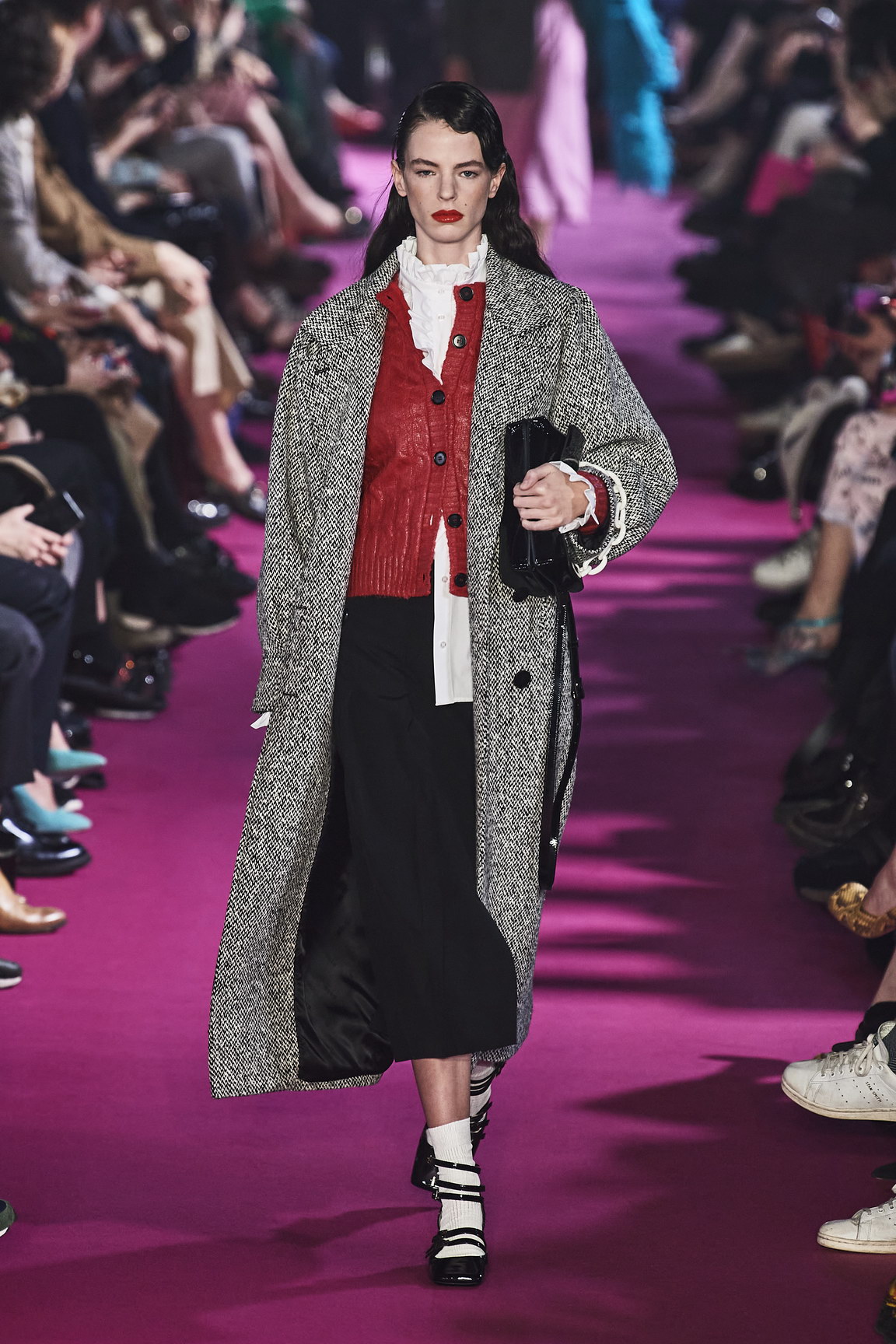 Giorgetti could not stay away from his colourful, neon drenched vision for long, however. The prim tweeds quickly segued into horror-printer chiffon dresses in an array of tones, paired with fluffy faux fur stoles in pastels and pointy metallic heels. It was a glorious spectacle as they slunk down the pink carpet to the demented chant of Prodigy's "Firestarter" on the soundtrack.
The designer hit every style note going from then on -- ruffled shirts, sequins, babydoll dresses and wide tailoring -- all were given Giorgetti's joyful spin, in acid pinks, metallic green, and baby blue. Argento's film The Cat O' Nine Tails popped up as an oversize shirt, the eponymous cat's eyes looking particularly wild. Giorgetti's sweet yet twisted vision of young womanhood offers a compelling alternative to streetwear, and finds joy in troubled times.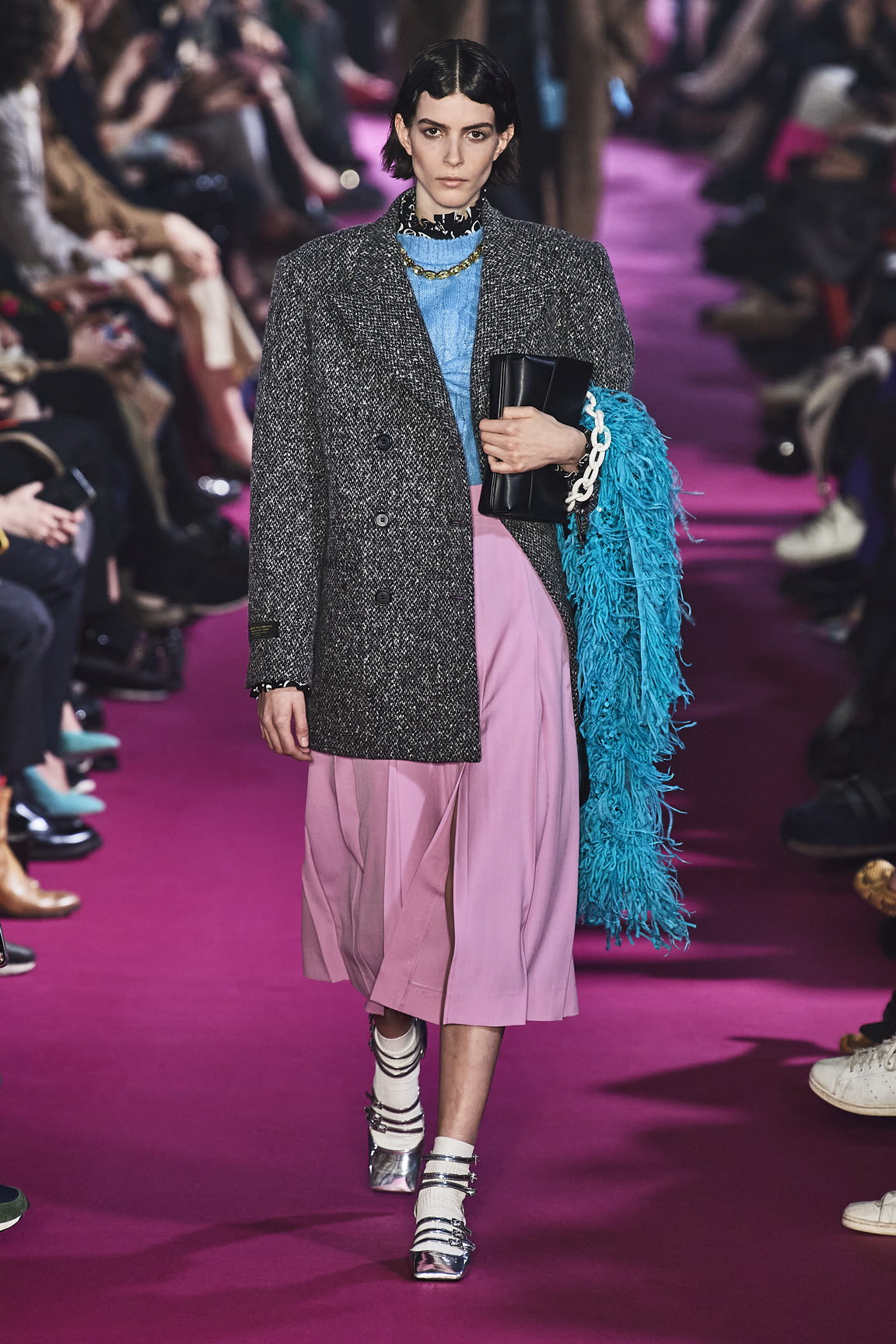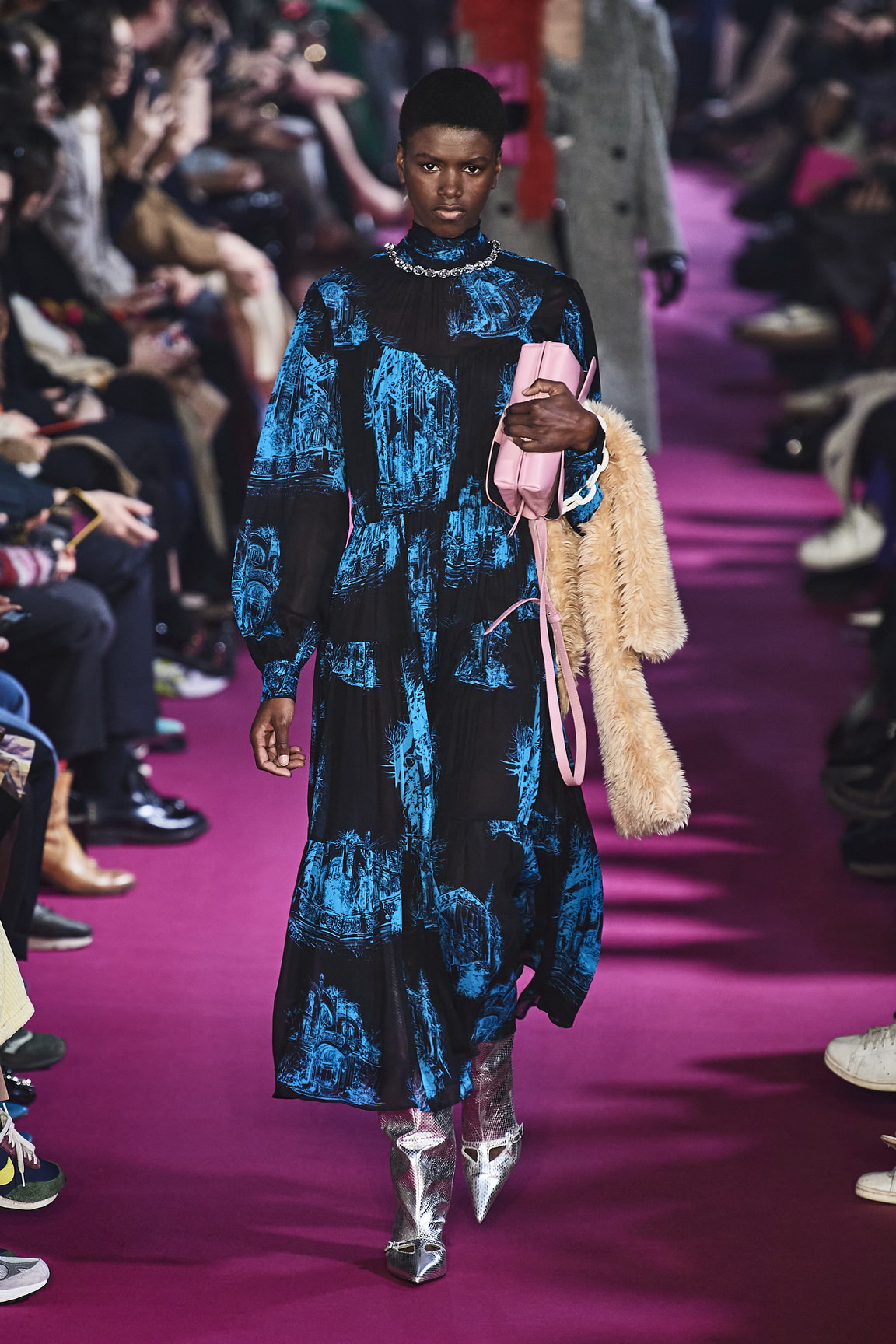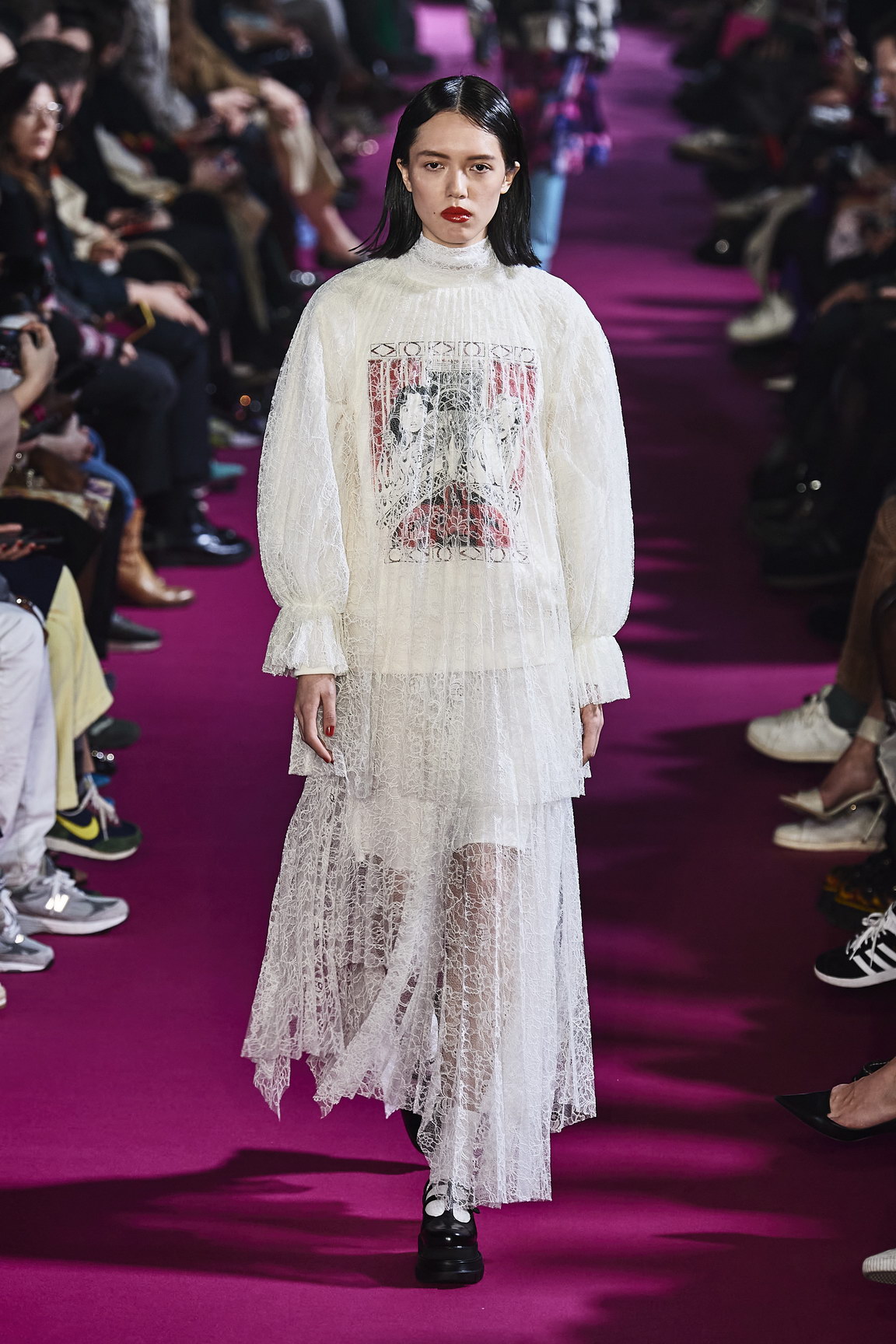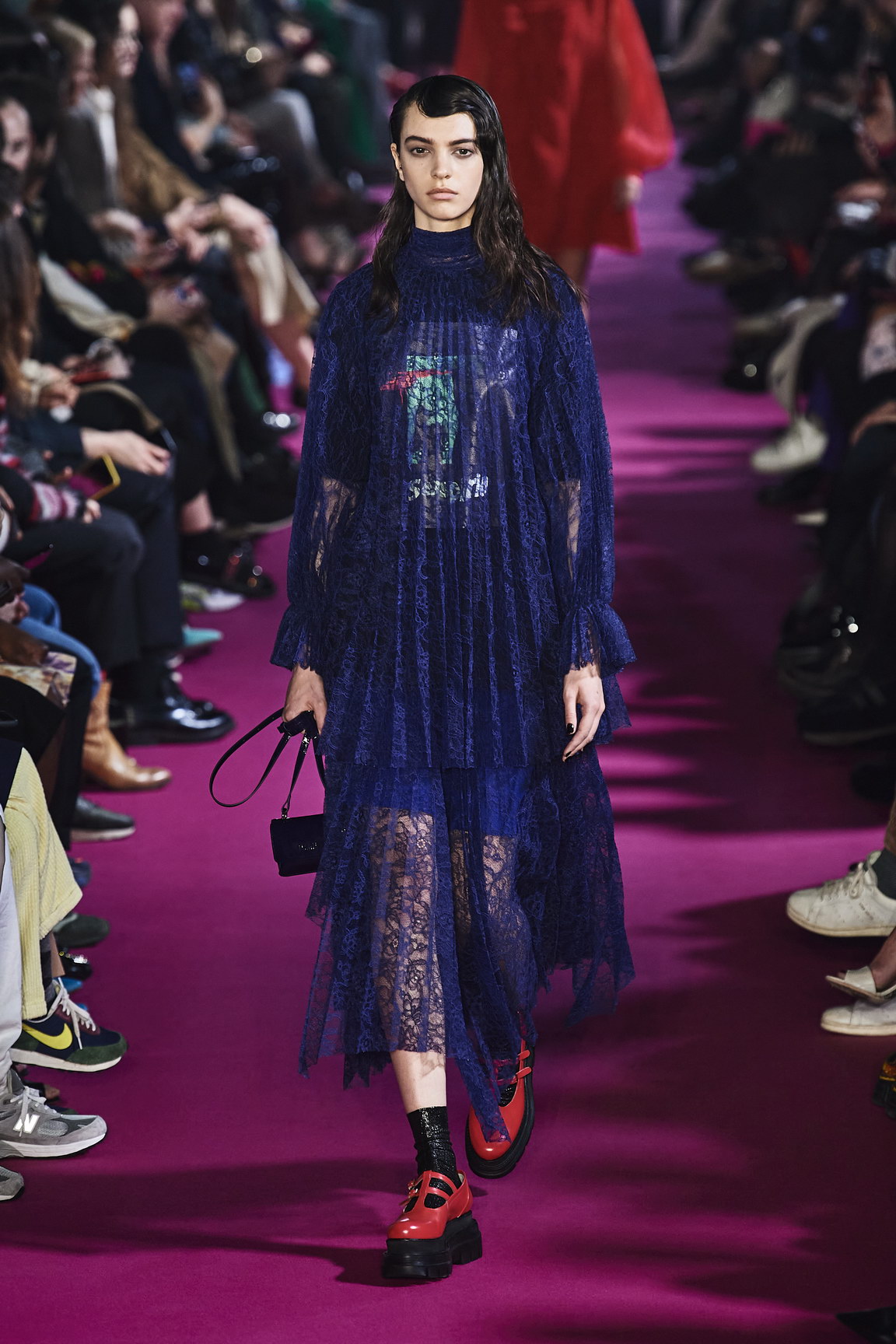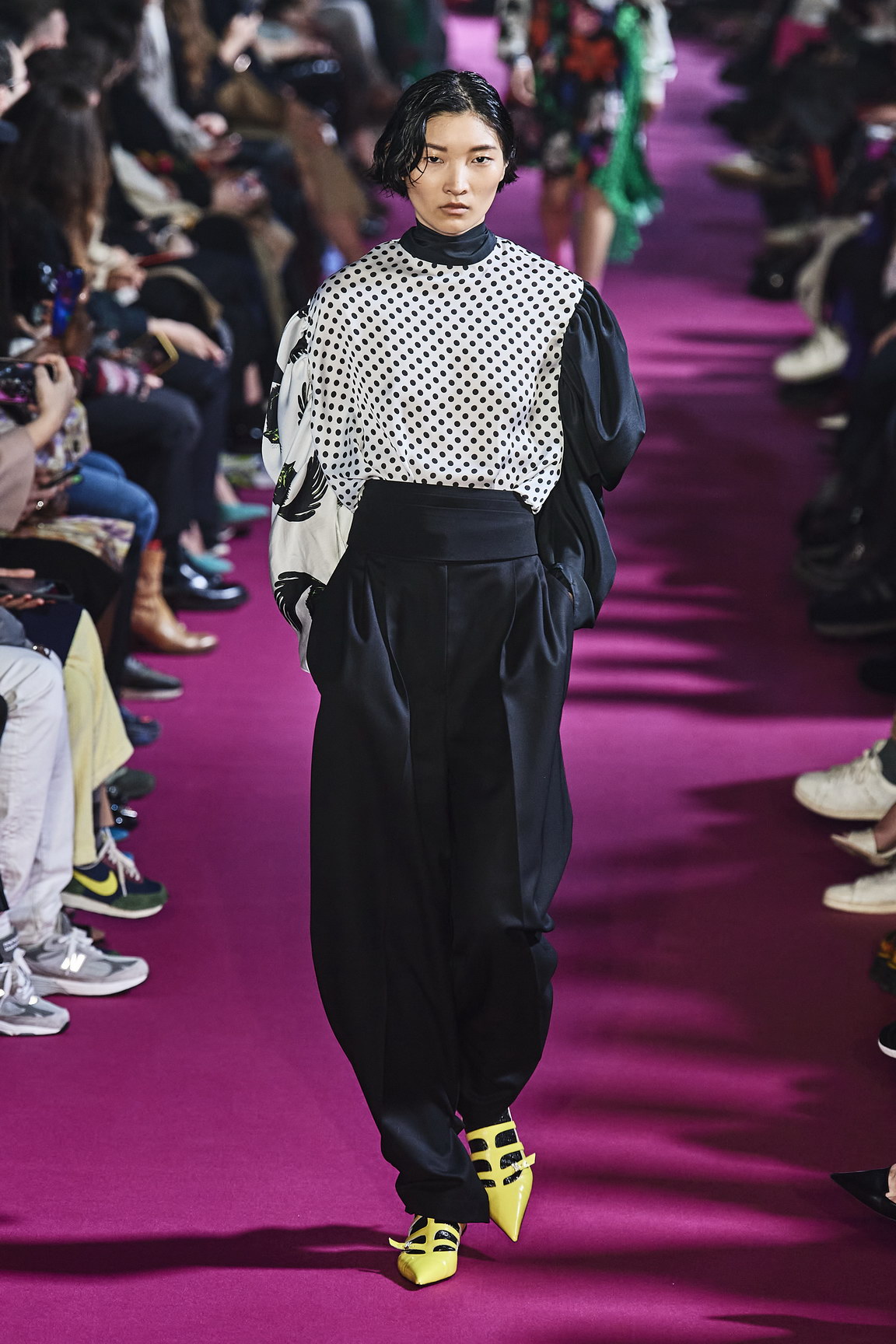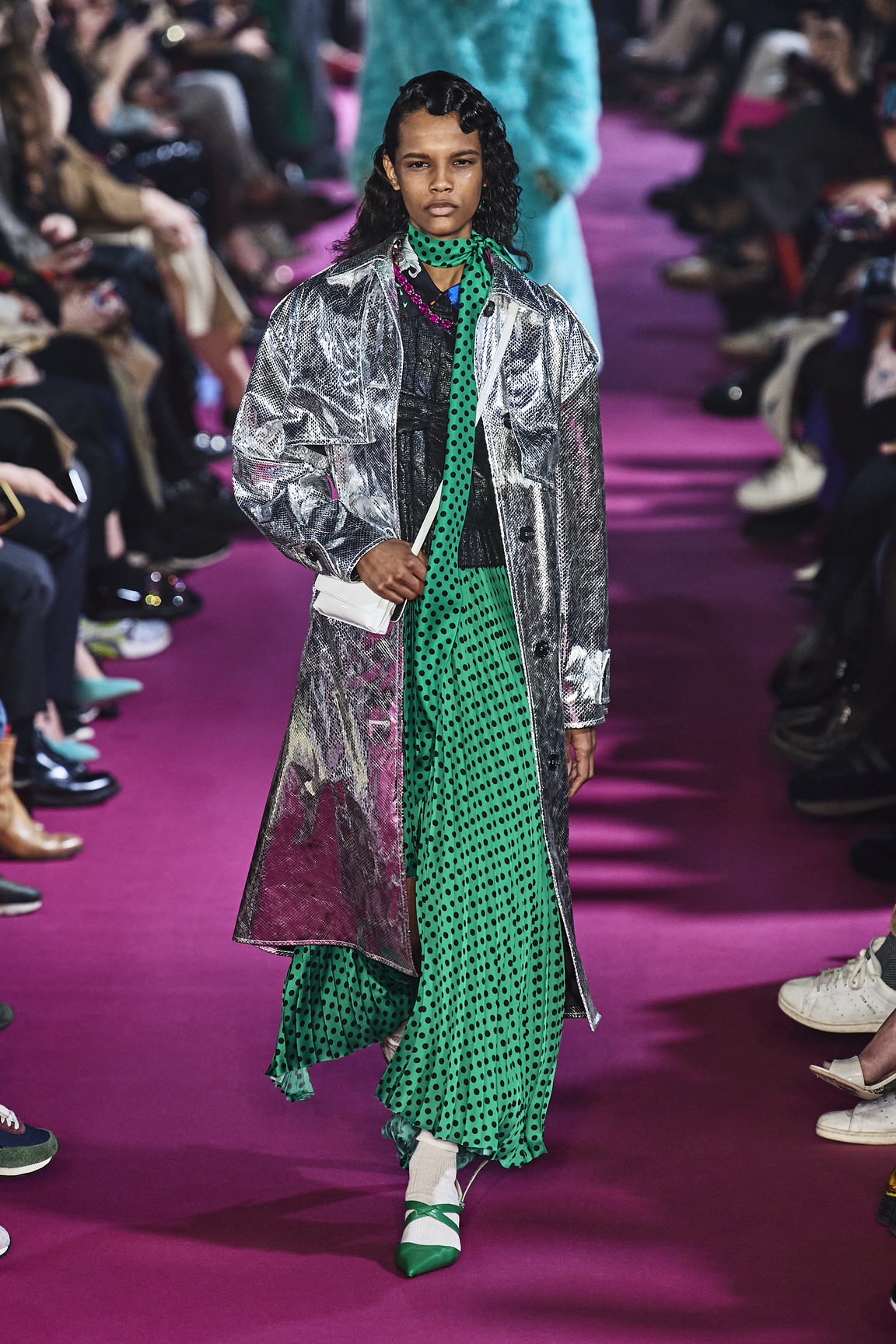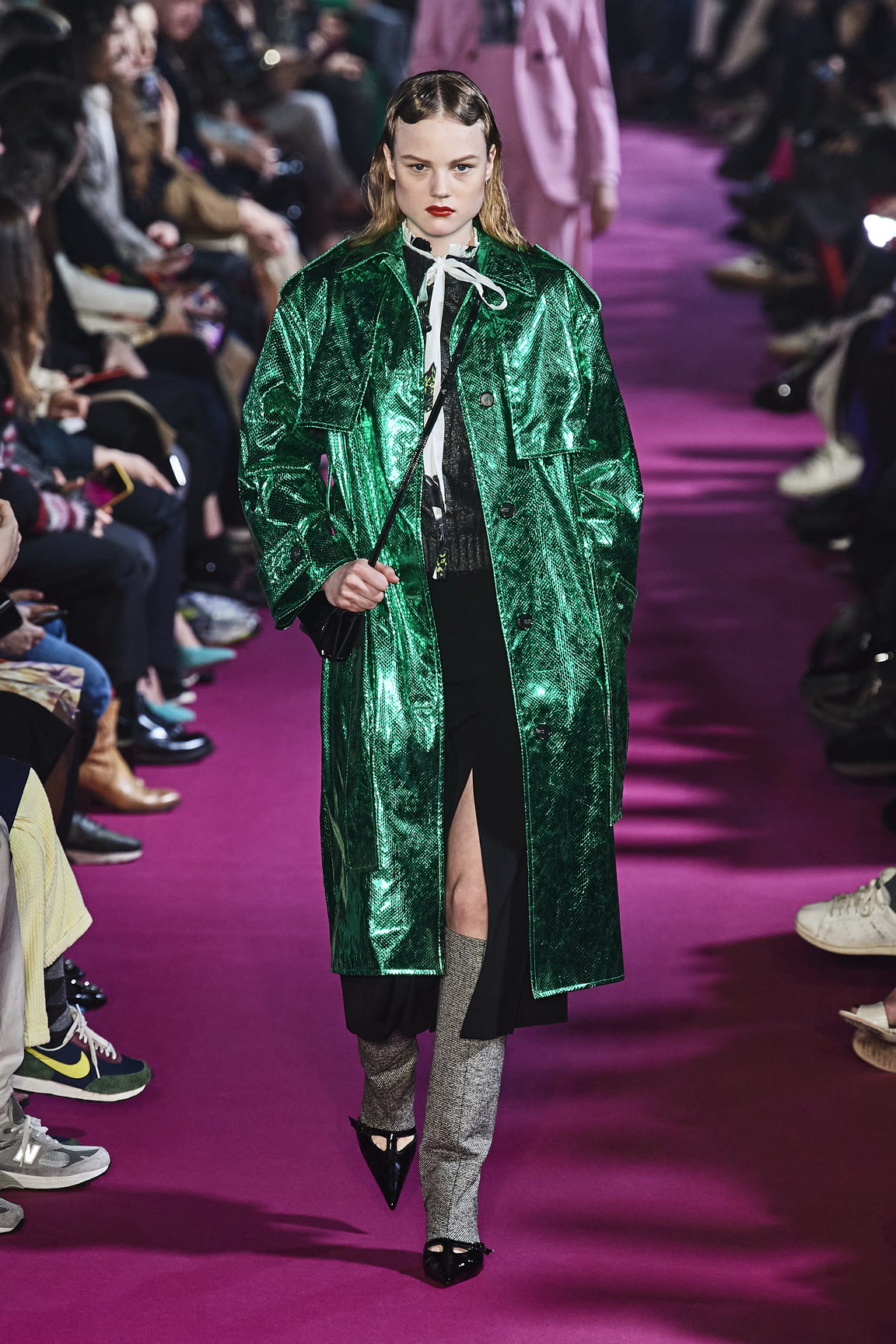 Credits
---
Photography Mitchell Sams
Tagged: