A new report is investigating the environmental impact of NYFW
Fashion month, but make it sustainable. Like, please.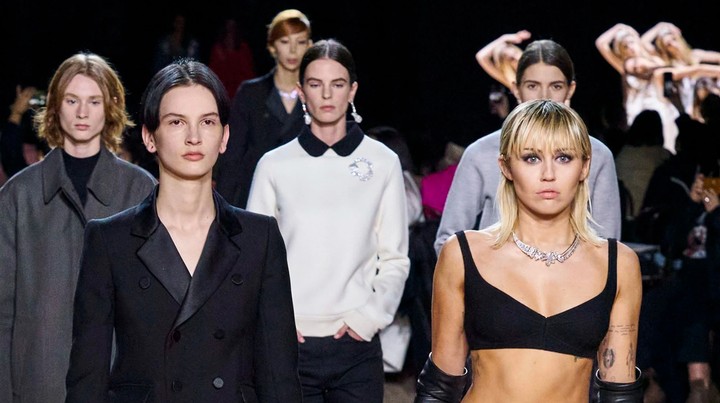 Photography Mitchell Sams
Fashion week eh? What a misnomer. Between autumn/winter, spring/summer, pre-fall, cruise, resort (is that the same thing?) and couture, it always seems to be happening somewhere. So, naturally in the last few seasons, it's sparked a conversation about whether this time-honoured practice is sustainable.
As AW20 wraps up in Paris, a new study is investigating the environmental impact of fashion month. Led by CFDA, the research will focus on New York Fashion Week in particular, assessing every aspect of the event, from production to transportation. It launches this week, and its impact report will be produced in collaboration with the UN's Office of Partnerships and Conscious Fashion.
"It is imperative that the global fashion industry addresses climate change and the impact of fashion week on the environment," Steven Kolb, president and chief executive officer of the CFDA, told WWD. "Fashion shows are vital to the creative process of a designer. Given New York Fashion Week is global fashion's largest ecosystem, the CFDA felt it was important to lead and supportively guide the fashion industry towards positive change."
Sarah Willersdorf, a managing director and partner and global head of luxury at BCG, the group partnering with CFDA for the study, added, "Sustainability is finally at the top of the fashion industry's agenda, and a priority topic for BCG. We look forward to helping the CFDA become an industry leader on this topic, delivering innovative, impactful guidelines to all stakeholders in the NYFW ecosystem on how to integrate sustainability practices into their strategies and activations."
The results will be released to the public in April to coincide with the 50th anniversary of Earth Month. With this, the move towards unisex -- or genderless shows -- and most recently, the cancellations of Beijing, Shanghai, Seoul and Tokyo Fashion Week in the wake of the global coronavirus crisis, could we be on the verge of a complete overhaul in its format and execution? We'll have to wait until April to find out.
Tagged: