The coronavirus good news bulletin
It may feel like it's the end of the world out there, but it's not all bad news. Read these hopeful pandemic stories if you need a break from doom and gloom.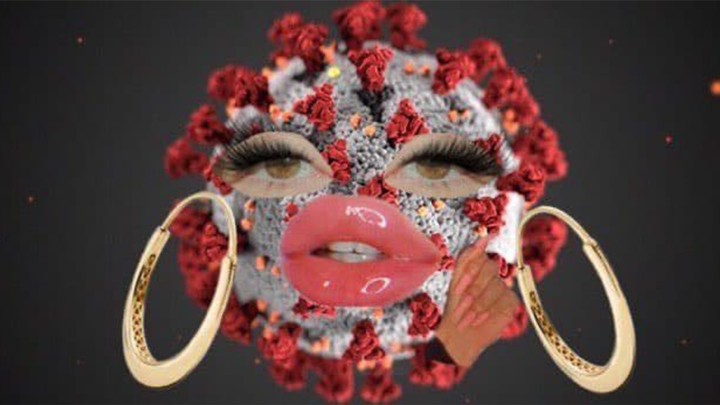 No matter where you're at in the world, chances are you're far enough into self-isolation that the novelty has well and truly worn off, and boredom, cabin fever and anxiety are rearing their ugly heads to interrupt your Joe Exotic binge watching. It's just as important to protect your mental health as it is your physical health during a pandemic, and over at i-D we're all too aware of the psychological costs of spending all day scrolling through negative news about COVID-19. So close Twitter for a second and read this instead. Here are all the good things about coronavirus that you may have missed this week -- it might just help you get through the day.
Stay safe!
Social distancing is flattening the curve. She's working!
It might feel strange and you might be missing your friends and fam desperately (we know we are), but here's some motivation to stay the fuck inside: officials in the UK say that social distancing is working to reduce infection and flatten the curve of the outbreak. We're currently seeing some devastating figures in terms of both confirmed coronavirus cases and deaths from COVID-19 in the UK, but epidemiologists are pointing out that these come from infections contracted around a month ago (before lockdown). Neil Ferguson, a professor from Imperial College London, told Radio 4 today that the outbreak is slowing down. "In the UK we can see some early signs of slowing in some indicators -- less so deaths because deaths are lagged by a long time from when measures come in force," he said. "But if we look at the numbers of new hospital admissions, that does appear to be slowing down a bit now. It has not yet plateaued, so still the numbers can be increasing each day, but the rate of that increase has slowed."
Burberry halt production of trench coats to make masks and gowns for hospitals instead
Over the past week the fashion industry has really stepped up to do their bit to fight the global pandemic, and Burberry is the most recent house to join the effort. The iconic British brand announced today it will repurpose its trench coat factory in Yorkshire to manufacture gowns and masks for patients in British hospitals instead. Burberry will also use its global supply network to deliver 100,000 surgical masks to NHS workers, and will contribute funding to vaccine research currently underway at the University of Oxford. On the ground, Burberry has also partnered with food initiatives to help those struggling with food poverty in Britain as a result of COVID-19.
This virtual hair salon is cute and might save you from a panic isolation buzzcut
It might not come high up on your list of priorities and worries, but regardless, the lockdown hair panic is real. Your IG stories over the past week has undoubtedly been full of shaved heads as the prospect of a trip to the hairdressers is about 12 weeks away. But if you're missing the experience, then Bleach London's digital hair salon is a great pick me up. Launched last week, the salon's virtual "Hair Party" series invites you to "self-dye-solate" with an online stylist and step-by-step guide from a range of VIP clients (including Georgia Jagger, Pixie Geldof and the inimitable Nick Grimshaw, of course). Put the bic razor down babe, you don't have to do the buzzcut.
Chinese scientists say they've found a new weapon in treating coronavirus
Earlier today in the US, the FDA announced an emergency approval of hydroxychloroquine, an old anti-malaria medication touted by Trump as a cure for COVID-19. Great news, right? Unfortunately, the problem is two-fold. Firstly, evidence of the efficacy of hydroxychloroquine in treating the novel coronavirus is scant. Secondly, the boom on the drug following Trump's endorsement has left patients who rely on it for other conditions like lupus and arthritis struggling to access their medication. It's all a bit of a mess. But there is some potentially positive news from China, where scientists say they've discovered a new tool in fighting the virus. Without getting too science-y, the new discovery is a nanomaterial, which can apparently absorb and deactivate the virus with 96.5-99.9% efficiency! Now someone just needs to tell POTUS.
Lockdown is clearing air pollution across Europe
We're not gonna go all eco-fascist on you, but here's some good environmental news. New images released by the European Space Agency have shown that lockdowns are reducing levels of noxious nitrogen dioxide in our atmosphere. As road and air transport grinds almost to a halt and factories scale back their output, major cities including Brussels, Paris, Madrid, Milan and Frankfurt are clearing up. In Madrid levels of nitrogen dioxide (a pollutant which can lead to respiratory disease and cancer) were down by a massive 56% week-on-week following a ban on essential travel in Spain.