See portraits of Kim Jones and Matty Bovan at CSM's latest exhibition
We caught up with the photographers, curators and tutors behind the show to hear what makes the school's storied fashion department tick.
|
05 February 2020, 4:00pm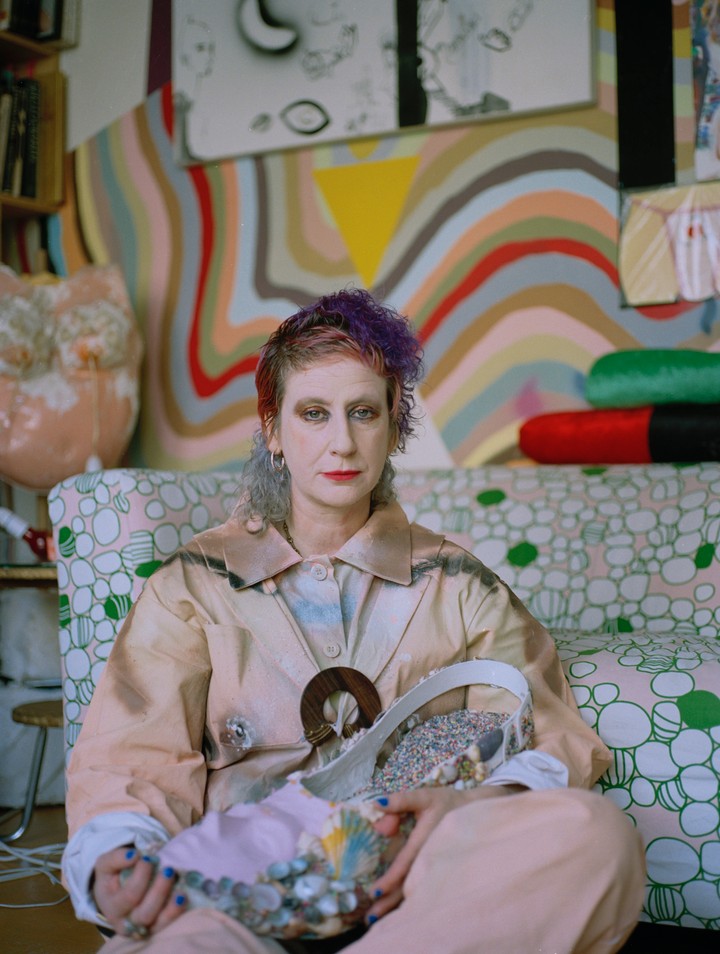 Julie Verhoeven (2019) by Heather Glazzard
If the success of Central Saint Martins' fashion department can be attributed to anything, it's an 'anything's possible' mentality. As anyone who has passed through its halls will tell you, students at the London college are constantly pushed to make their most abstract, absurd thoughts a reality, helped along by committed tutors always willing to go the extra mile. It's no surprise then that the school's latest exhibition, a celebration of its history as one of the world's most influential fashion institutions, should be titled YES. After all, it's this can-do attitude that allows ideas to flourish there.
"No one watches the clock, in this creative vortex, work is pursued until the project is complete, often with dedication and joy," says Willie Walters, who directed the BA Fashion programme for 18 years before retiring in 2016. At CSM, creativity comes first: it's what's led the college to produce some of the most driven, unique fashion designers, image-makers and writers of our time.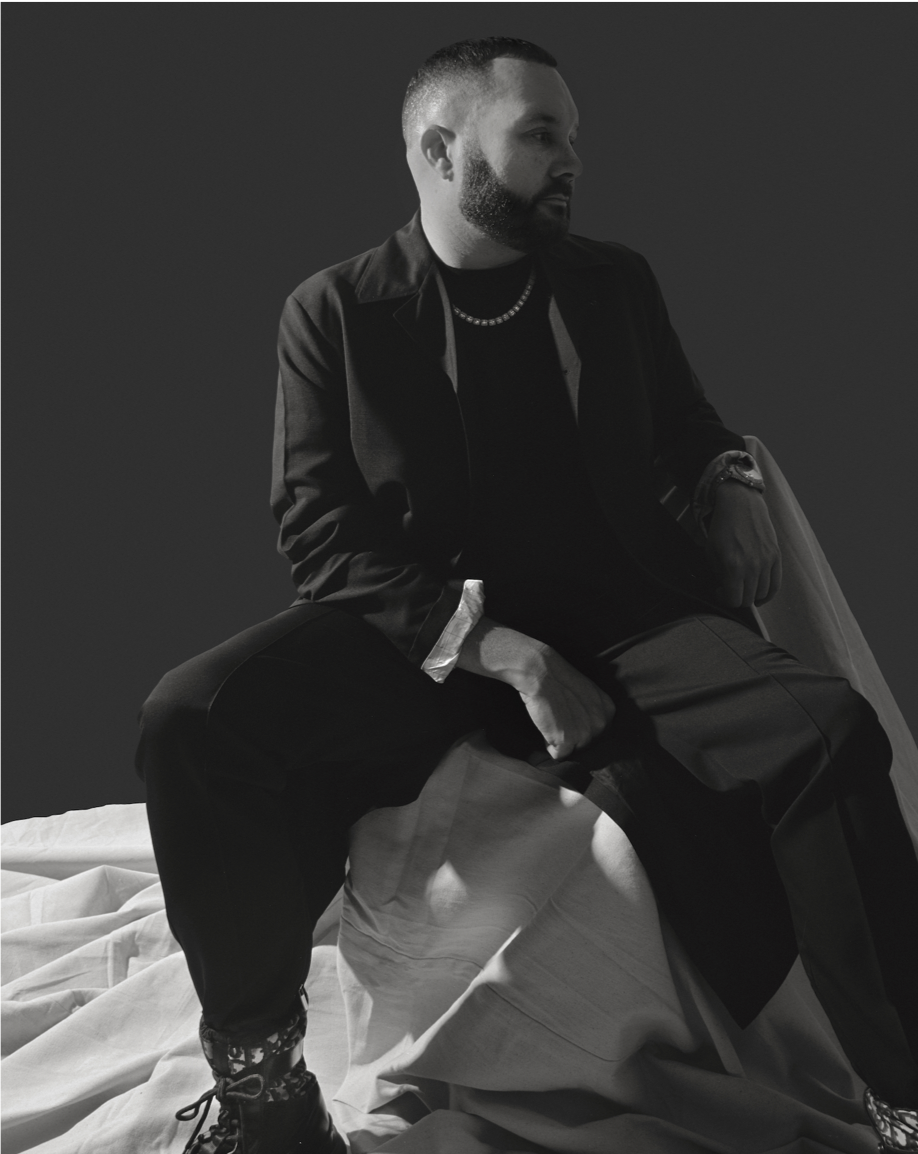 The exhibition presents several works, both old and new, across a range of disciplines, all bound by an underlying theme of collaboration and exchange. In each of the show's five sections, clear connections between pieces are drawn out. In the 'material research and development zone', for instance, there's the tartan waistcoat from Les Incroyables, John Galliano's graduate collection that was quickly snapped up by Browns, alongside a portrait of Kim Jones. The relationship here being that John purchased half of Kim's own graduate collection back in 2002.
"It's these small links that demonstrate this ongoing thread that makes it seem as though once you graduate, you never really leave Central Saint Martins" says Mary McCartan, a second-year Fashion History student who's taken a lead role in curating the show. In true CSM fashion, it's been entirely put together by students.
The spirit of collaboration lives on through 25 newly-commissioned portraits of esteemed alumni like Ashish and Stephen Jones, and tutors like Natalie Gibson, head of BA Fashion Print, all shot by this year's MA Fashion Image grads. "In recent years, MA Fashion Image has gone from strength to strength," says Adam Murray, the course's leader. "This was an opportunity for each image-maker to embrace the situation, they were given full creative freedom. The joy for me is that this collection demonstrates the range of talent and approaches to image-making within the course."
Course alumnus Heather Glazzard shot artist Julie Verhoeven for the exhibition, despite having a broken leg. "Julie had to help me up the stairs which made her laugh," they say. "Being inside her house was like being inside her mind." The shoot helped Heather draw parallels between subject and artist: "Julie is the most amazing person I've had coffee with to this day. I'd love to sit down with her and talk about how I can sculpt my ideas into real-life imagery."
Heather's experience on the shoot with Julie Verhoeven is a prime example of how Central Saint Martins encourages collaboration and exchange regardless of age or discipline. Sarah Gresty, the leader of the BA Fashion course, concurs: what makes CSM's fashion department so unique in her eyes is that "brave and intelligent students are encouraged by their dedicated tutors to take risks and tell stories." At the same time, students who have not yet explored their full creative potential are encouraged to do so. "I moved to London with almost no experience as a photographer," says Nora Nord, who shot the image of Katharine Hamnett for the series.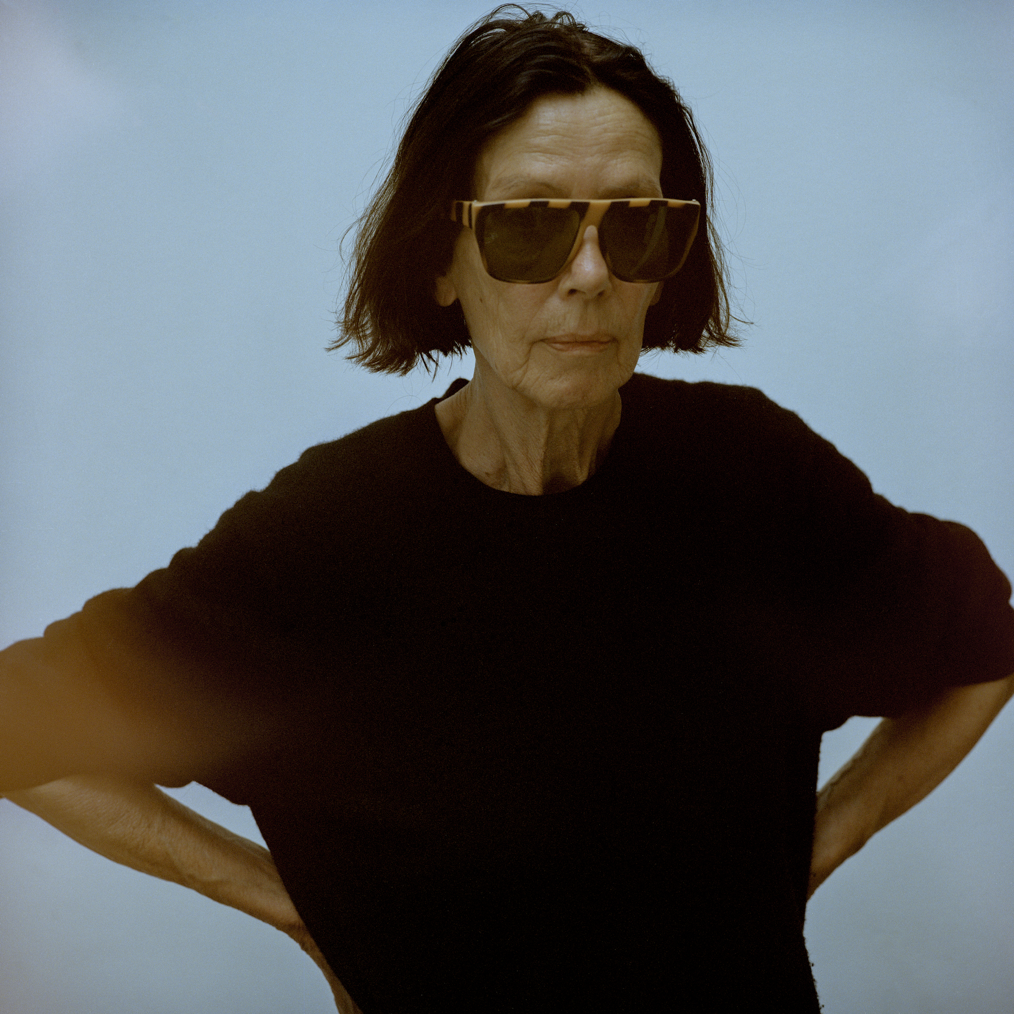 Heather, who also photographed Matty Bovan, values the fact that "the photographic tutors at CSM work with your individual style," acknowledging they "knew nothing about the technical side of photography until they showed me." Heather believes they were paired with Matty on account of their shared Northern heritage and penchant for colourful work. "I think his work is sick, it extends beyond fashion, it's a DIY art form," says Heather.
Matty studied BA Knitwear and then continued onto the MA, graduating in 2015. He's continued honing his kooky, crafty aesthetic and has shown on the LFW schedule since 2017, with the support of both NEWGEN and Fashion East. "CSM is about personal development -- combining research with making the process super personal is what breeds some of fashion's most creative people," says Matty, who now occasionally returns to teach at the college, just like many of his contemporaries. "Everyone pushes each other in a really healthy way at CSM, it's all about throwing yourself in at the deep end," he says.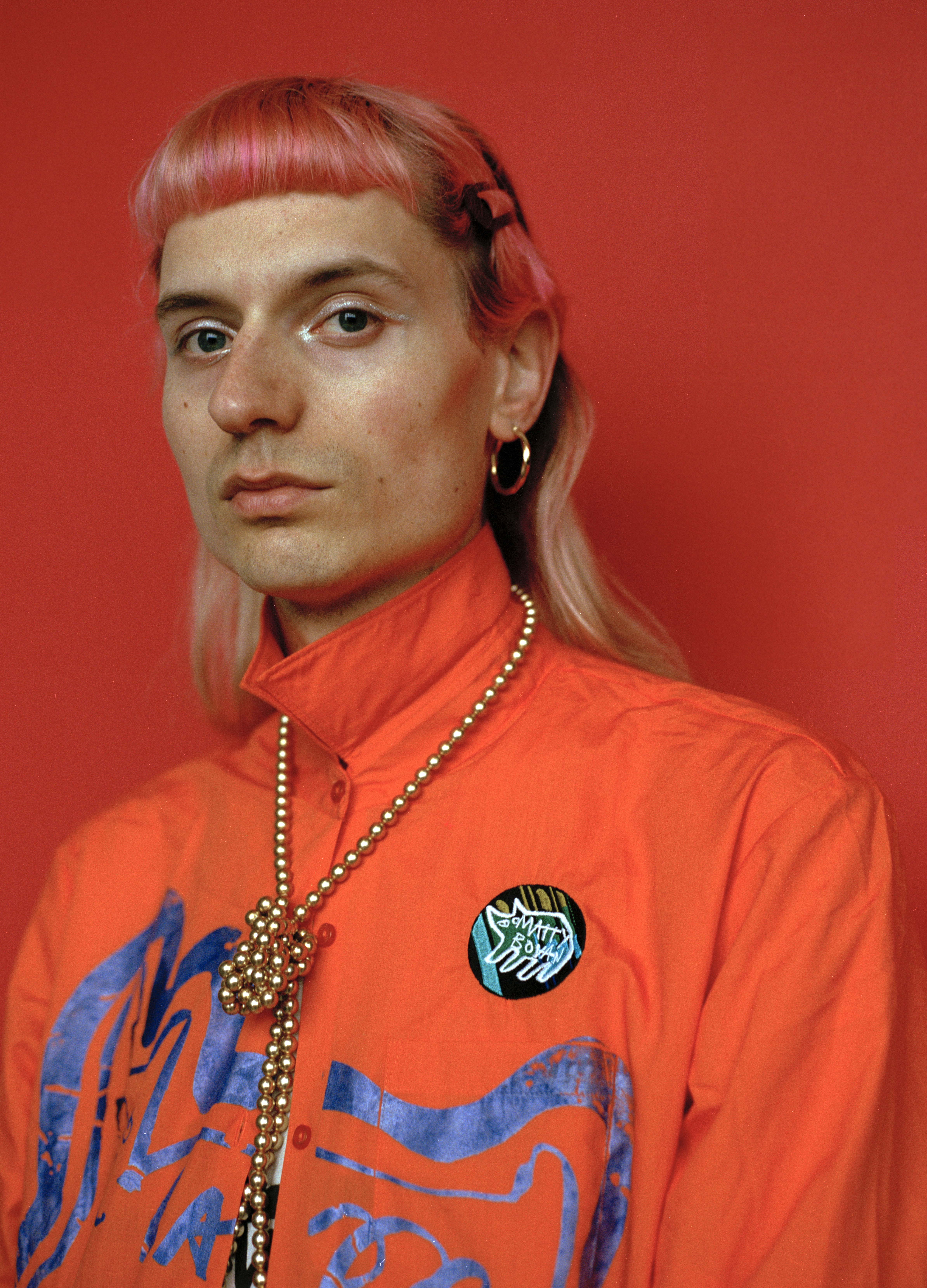 And that work ethic carries on long after leaving the school's studios. Jennifer Lafer, who shot Stephen Jones for the series, says that when she arrived at his shop on Great Queen Street he was still wearing his work apron over his suit. "Stephen lives and breathes his work," she says. "It was incredible to witness how much precision goes into his pieces which are both romantic and fantastical."
Inspiration at the school does not confine itself to the studio -- its library, stocked with an unbeatable selection of archived magazines and special collections, has also served as a crucial resource for its students. It's where Marius Michel, who art directed the image of Rifat Ozbeck, spent most of his days. "Studying at Central Saint Martins was a great experience," says Marius, describing the shoot in Rifat's Notting Hill home as a highlight. "He made the photographer, Jo Fetto, and I feel extremely comfortable in such an intimate setting," he says. "Often people who have both a strong personality and a platform know exactly what they want from a portrait, but he trusted us and allowed us to experiment freely."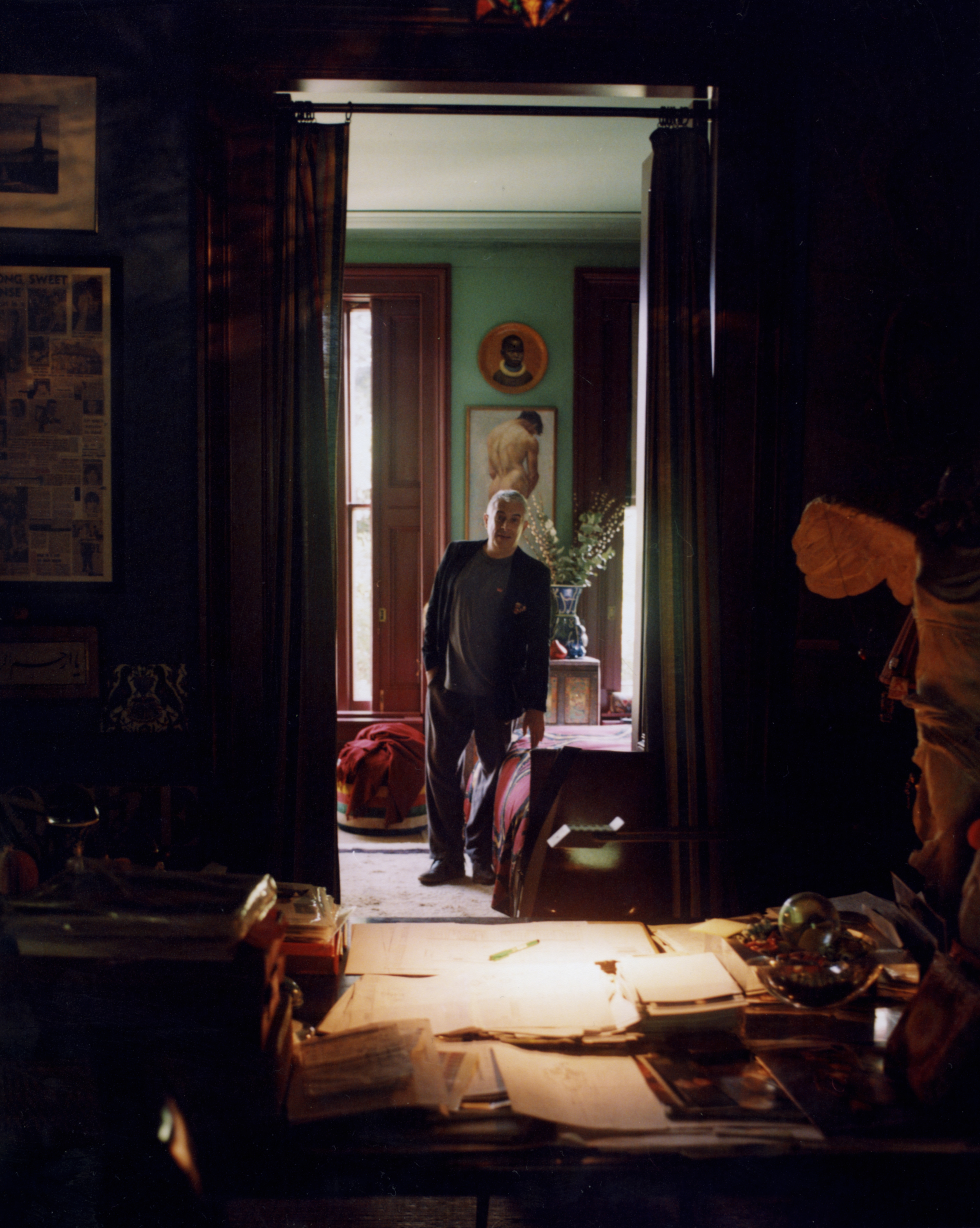 In the resulting image, which leads the viewer from the office to Rifat's bedroom, we see a range of personal objects, such as the drawings on his desk. "I remember this incredible, huge, collage which he bought in an antique store," Marius says. "It had a note in the corner that read 'This paper may or may not have been laced with LSD but you will never know unless you try it!'"
Alongside the 25 stunning portraits, 150 objects -- spanning magazines by Fashion Communication graduates, Alexander McQueen's bumster suit and a look from Craig Green's MA collection -- are on show. Yes, these stories may already have been told, but here they wait to be re-read in a fresh, collaborative light.
'YES' at The Lethaby Gallery, 1 Granary Square, N1C 4AA , 5th February - 10th March