Anok Yai: "Once I started modelling, I had to face my fears"
The Prada muse tells Rihanna how she overcame her anxieties.
This story originally appeared in i-D's 'Rihannazine' Special Edition, no. 01, 2020. Order your copy here. For this one-off project, Rihanna put a series of questions to the women shaping culture today, and invited them to share their visions for 2020.
Can you introduce yourself?
Hi, I'm Anok Yai, and I'm a model.
What do you think your biggest personal or professional success has been so far?
Personally and professionally, it's probably staying true to myself, and not doing anything I don't believe in.
What would you describe as your biggest failure?
The thing that I've struggled with the most has been my anxiety. Growing up, I had really terrible social anxiety that would deter me from a lot of things. Once I started modelling, I had to face my fears. It'd be little things, like having to stand in front of a camera, or be in a room full of people looking at me. I've missed some opportunities because I was too anxious. So I'm pushing through; I still have anxiety, but it's getting better.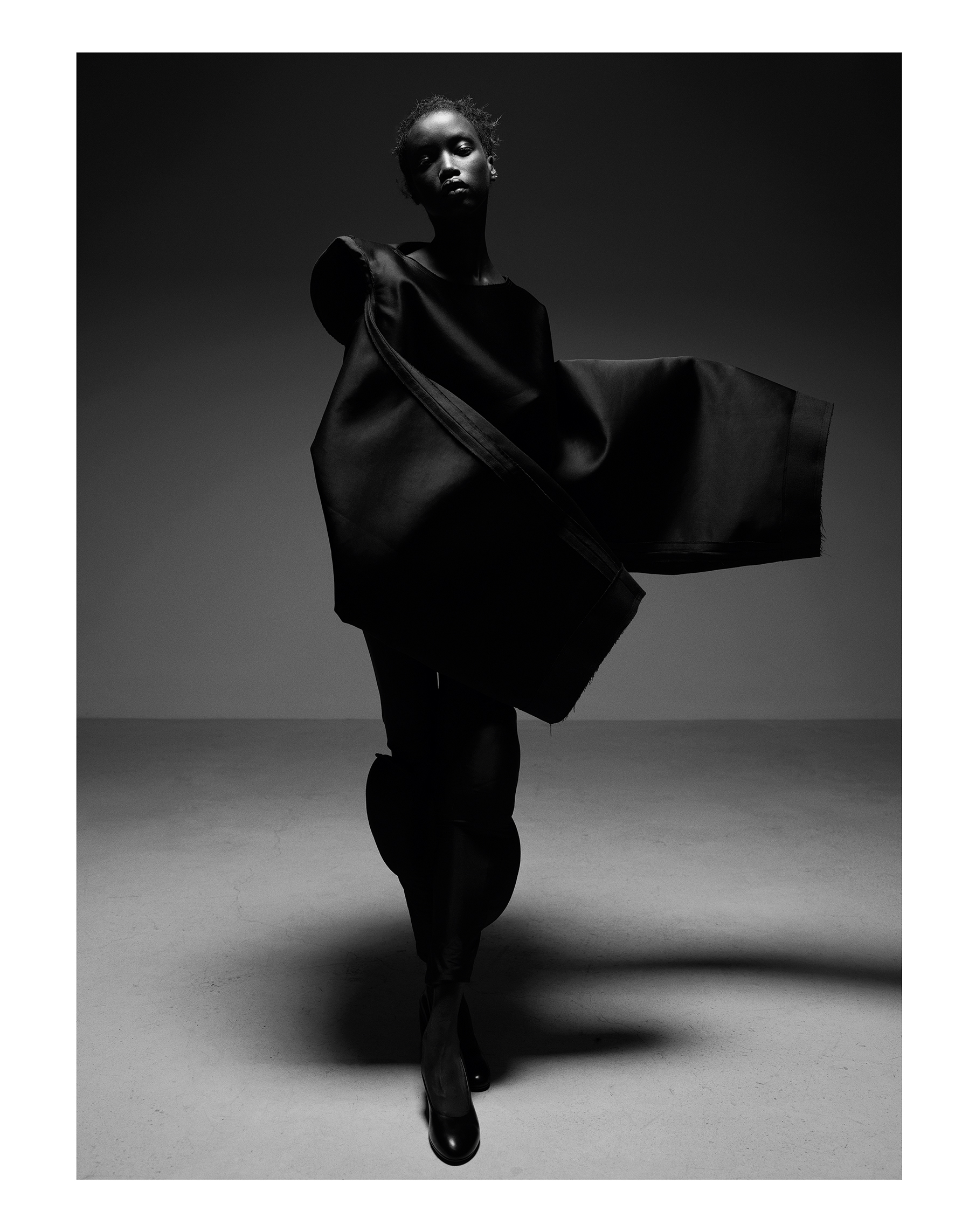 Does it feel good to work through something like that?
Even though my anxiety overwhelms me sometimes, when I look back, I notice things that I couldn't do last year that I can do now. Like public speaking – I've become more comfortable with that, and it's something I used to struggle with. Seeing my milestones and conquering the goals I set for myself? That helps me a lot.
As we're heading into 2020, what are you taking with you into this year, and what are you leaving behind in 2019?
I'm going to take with me the idea of going after my goals more, and chase my passions full force. I'm going to do what inspires me, and I'm not going to allow fear to undo anything.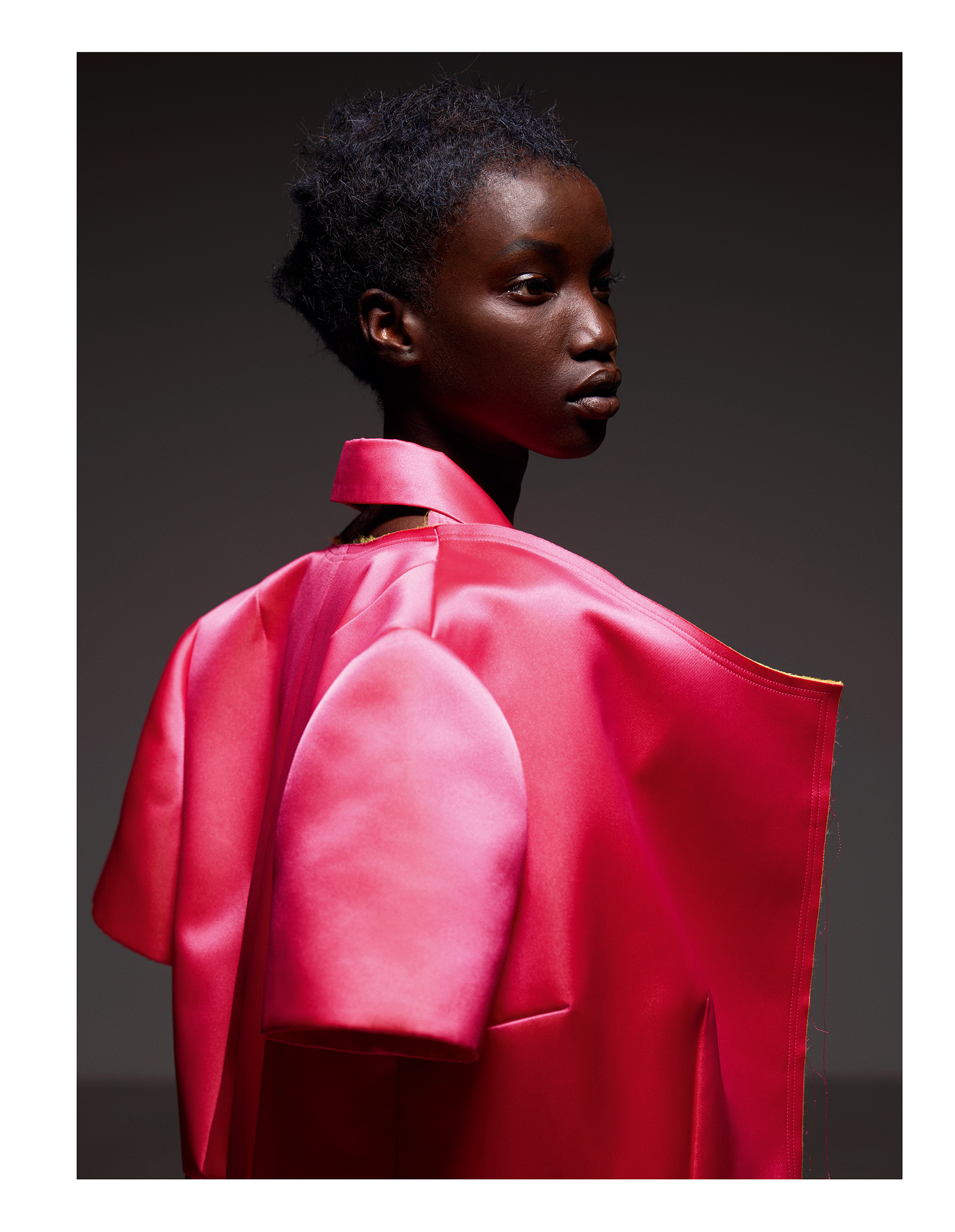 If you could ask Rihanna one question, what would it be?
I would ask her what drives her. Because she's a force! She's taken over music, beauty, fashion – I could go on and on. What makes her wake up every morning and just decide to keep taking over? What drives you, girl?
What do you think she'd say?
I honestly don't know. I know my family drives me, and I know inspiring people drives me. I'd be more likely to do something if it would make someone else happy, rather than doing it for myself.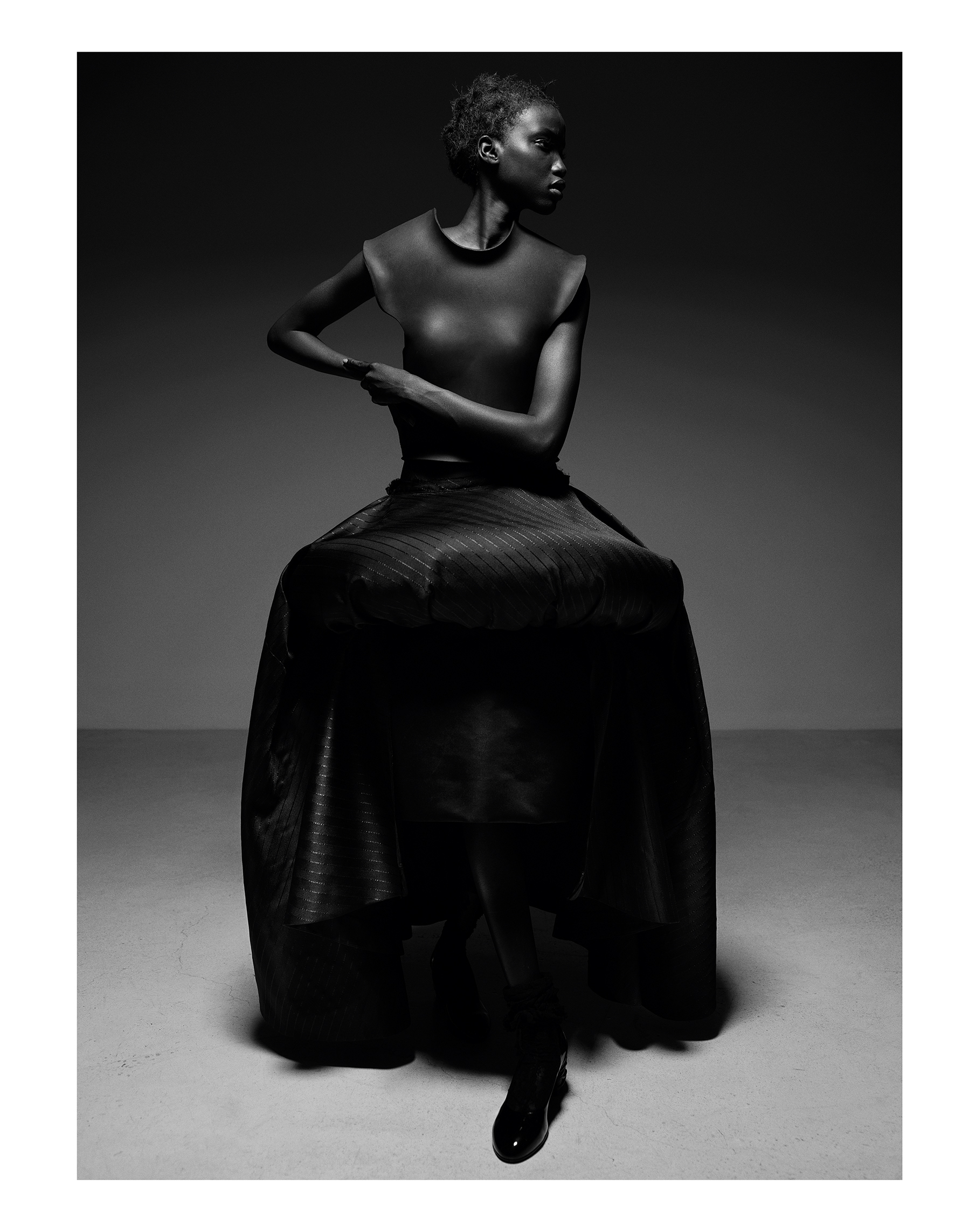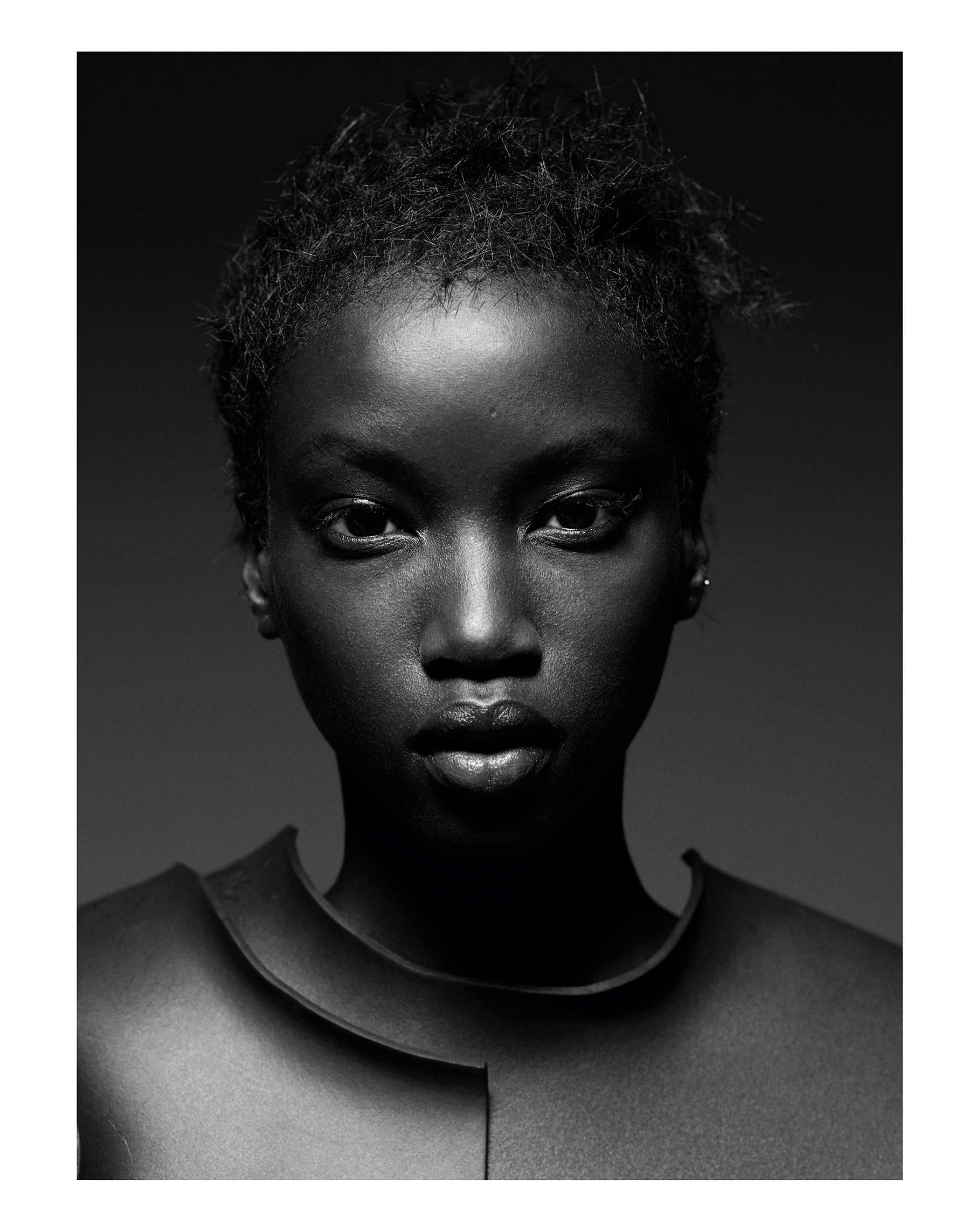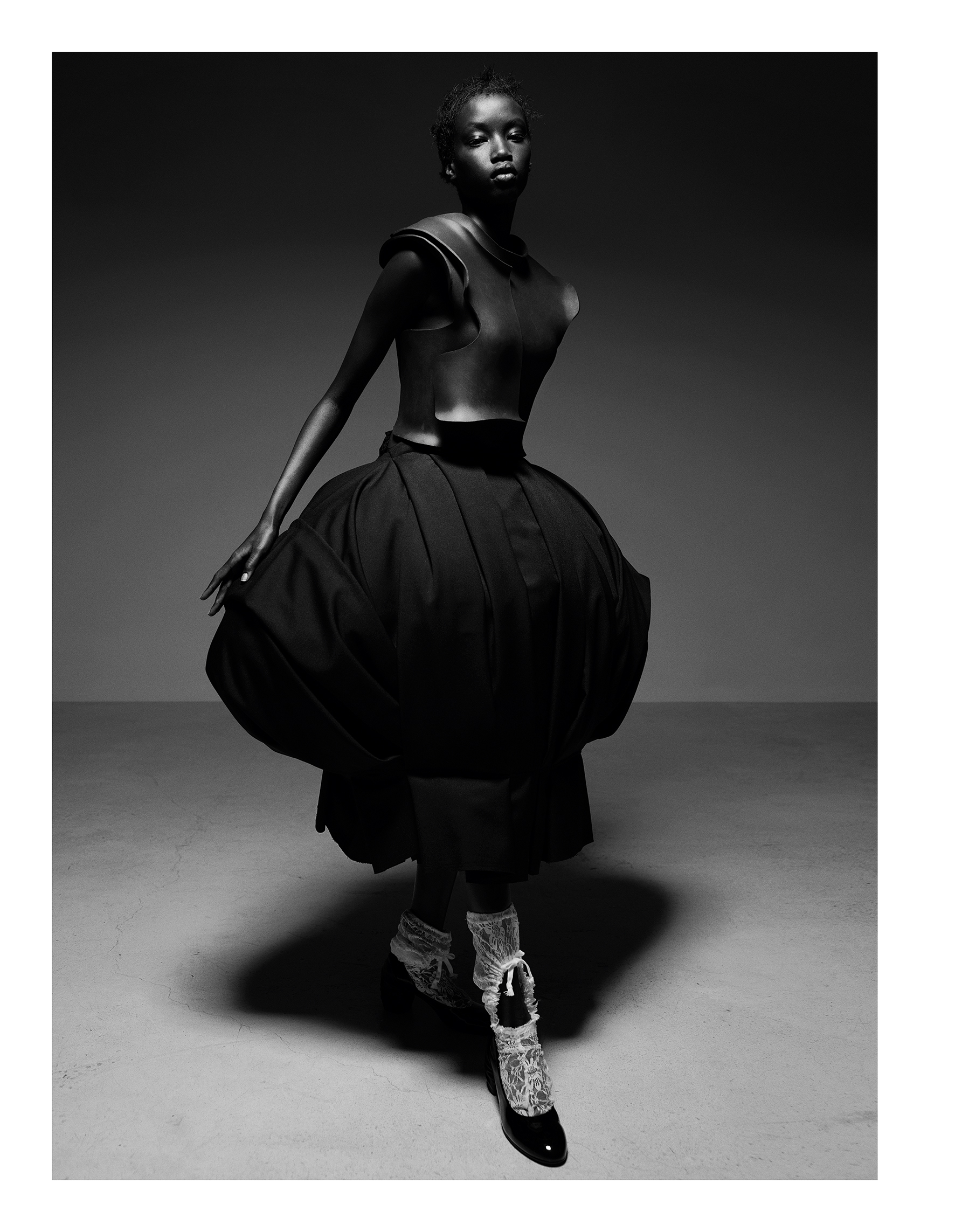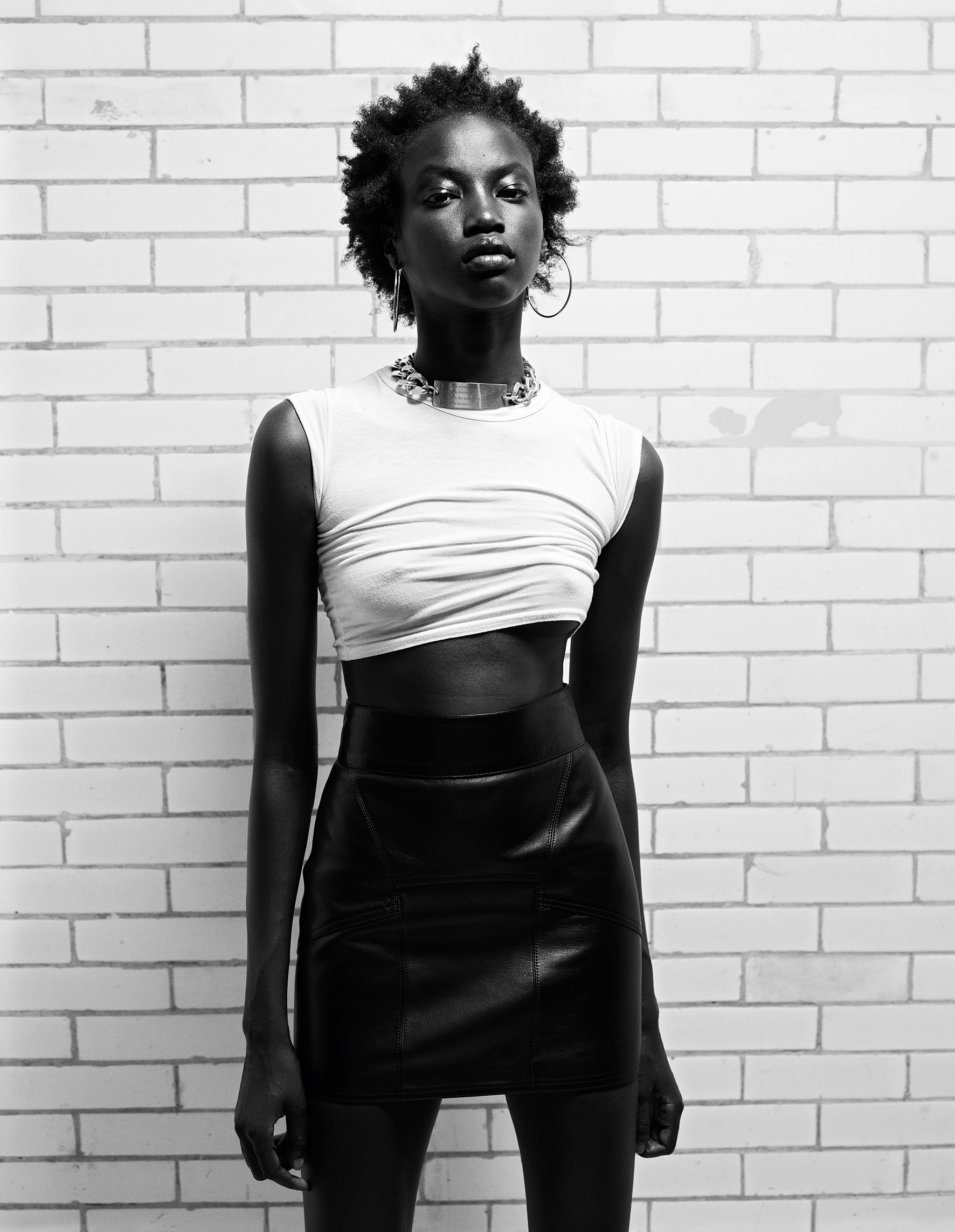 Credits
---
Photography Mario Sorrenti
Styling Alastair McKimm
Hair Duffy at Streeters.
Make-up Kanako Takase at Streeters.
Nail technician Alicia Torello at The Wall Group using Chanel.
Set design Jack Flanagan at The Wall Group.
Colourist Lena Ott for Suite Caroline.
Lighting technician Lars Beaulieu.
Photography assistance Kotaro Kawashima, Javier Villegas and Jared Zagha.
Digital technician Johnny Vicari.
Styling assistance Madison Matusich and Milton Dixon.
Hair assistance Lukas Tralmer, Juli Akaneya and Allie J.
Make-up assistance Kuma and Tomoyo Shionome.
Set design assistance Colin Walker and Joe Arai.
Production Katie Fash.
Production coordinator Layla Némejanski.
Production assistance Fujio Emura.
Casting director Samuel Ellis Scheinman for DMCASTING.
Casting assistance Cicek Brown for DMCASTING.