King Princess: "I want this next album to be Bangertown USA"
The 21-year-old pop star on touring with Harry Styles and her 'horny as hell' dream collaboration with Kacey Musgraves and Jack White.
Photo by Vince Aung.
For King Princess, the past year has been a whirlwind. The Brooklyn-born pop musician (real name Mikaela Straus), released her debut album Cheap Queen in 2019 -- a project full of queer love stories, heartbreak and slick guitar work -- and was handpicked by Harry Styles to open the European leg of his "Love On Tour" run. Not too shabby for a burgeoning artist.
It's less surprising when you consider that her debut pop anthem "1950," which was released two years ago, captivated everyone from Styles, to Charli XCX, and even Kourtney Kardashian. Her subsequent songs "Talia" and "Pussy Is God" blended Straus' unabashed confidence with a raw vulnerability. And along the way, the pop star has become a queer idol and mentor for LGBTQ+ teens. Now, she's ready to hit the big stage.
In the midst of the coronavirus outbreak, King Princess spoke with i-D about her upcoming tour with Harry Styles, bingeing Love Is Blind and what she wants her sophomore record to sound like.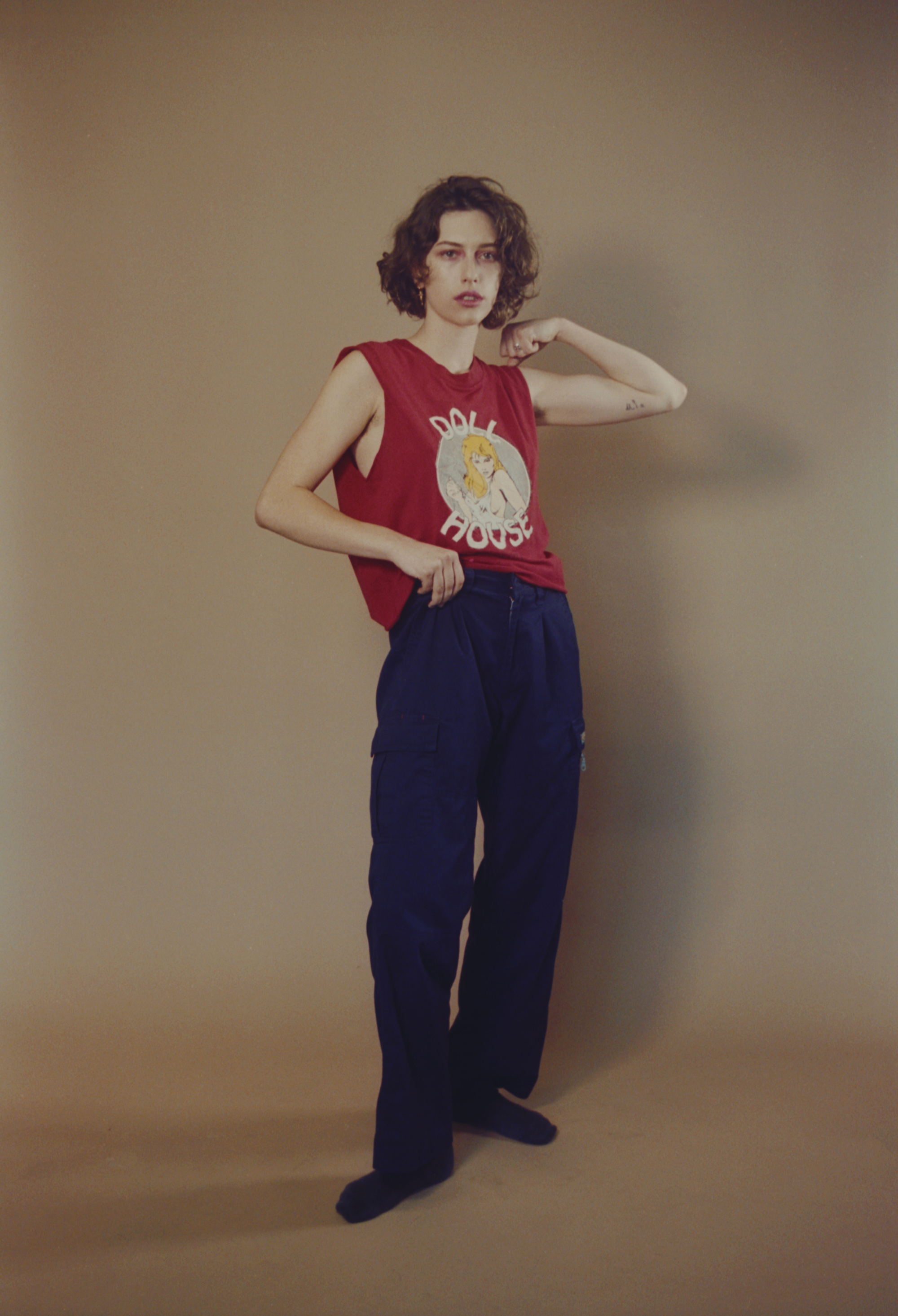 You were selected by Harry Styles to open for him on tour. When Harry has brought out artists to open for him, they usually end up getting a lot more fame and attention than they already have. What was your reaction when he picked you?
That tour means so much to me and I'm hoping that everything's okay with the virus and going to Europe, but if it's not, I know that there'll be another opportunity with him. We started our verbal relationship when he tweeted my song "1950." He's shown support for me from the first day of my career.
When he formally offered Europe, it felt like the right time. He asked me to open MSG [Madison Square Garden], and I politely was like, "I just don't think I'm ready." Cause it was literally within the first couple months of me touring. I was like, "If I'm going to play MSG, I'm going to fucking play MSG." I don't want to get there and be like, "What the fuck?" I didn't think I was ready. Now, I feel like I've built up my touring game to the point where I'm like, "Put me in a stadium. Let's fucking run it." I just really respect him for making the choice to bring me. He picks really good artists, and it feels nice to be a part of that group of people who've been selected. Obviously I have a lot of love for Kacey Musgraves, MUNA and some of the other artists that have opened for him. So, it just feels really good.
What have you been bingeing during quarantine?
Hunters, my fave on Amazon. I've been watching Love Is Blind. That shit is crazy! Like, what are straight people? Gay people would never do that. There's only one guy, he's bisexual and look what happened to him? Gay people would never do this show. It's too easy for us to meet people when we're gay cause we're just hot and we're just like, "Let's fuck."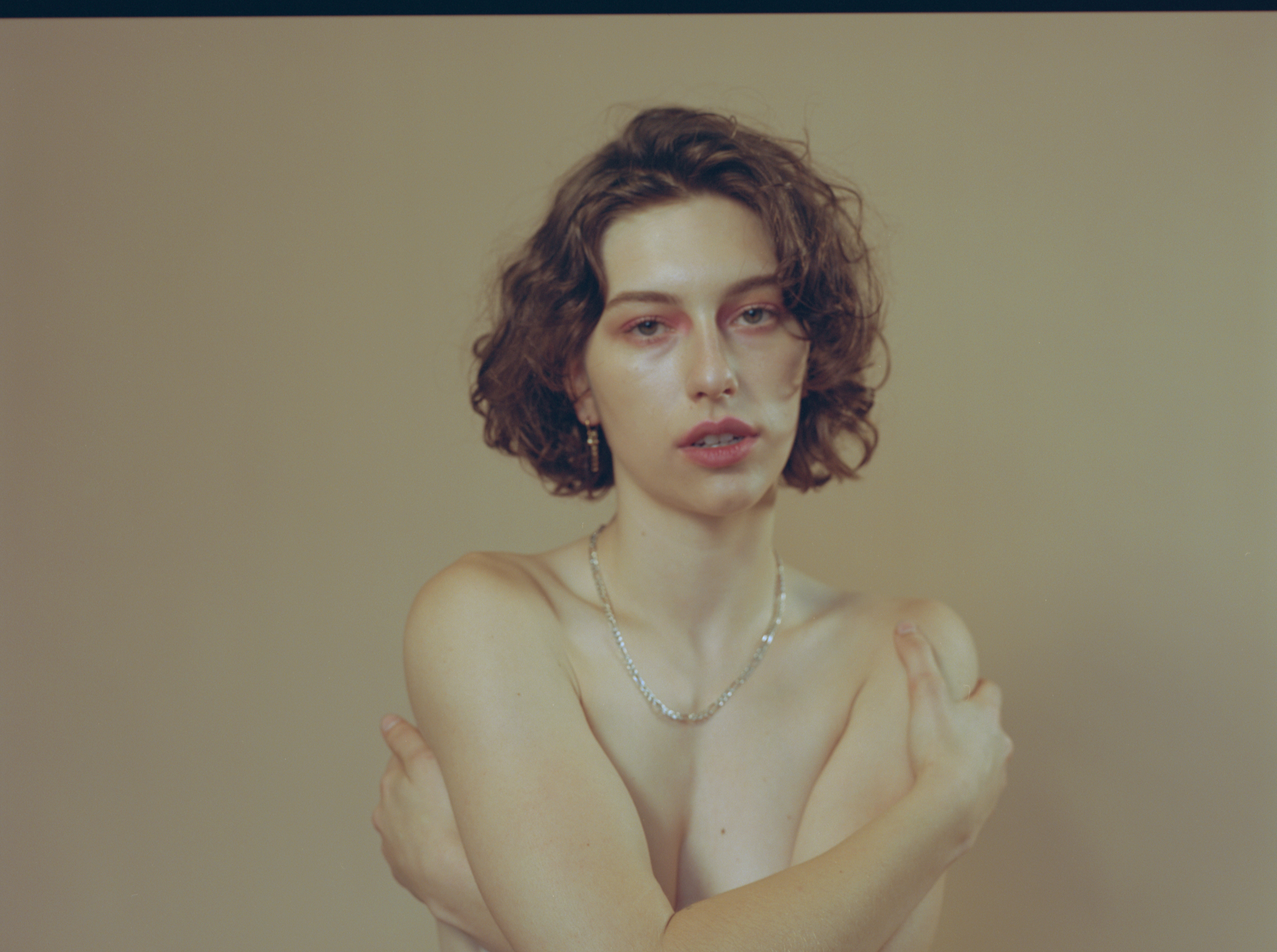 You're such a charismatic performer. How has your live show evolved since you started out?
It's literally been night and day since [my] first performance. I wasn't somebody who performed a lot growing up. I was so nervous for the first [show I ever did]. I literally wanted to shit my pants. I think one thing that has changed is the comfortability. After seven or eight tours, I can get up onstage under any circumstance. It is not nervousness, but now it's just this hunger to do better and have every night be a little bit different. I think a huge part of that has been playing guitar. I feel so powerful playing guitar onstage. I think that's what guitar has done for men for a really long time: it's boosted their egos. You can be the shittiest white male guitar player in the world and have the confidence of Jimmy Page. Women are not allowed to be pompous about it unless you're the best. I always felt that. I hit an age where I was like, "I'm not good enough." And playing live has made me such a confident guitar player.
You joined a chorus of artists who are putting raw, queer narratives in pop music. What do you think the impact has been for listeners and for society?
I think it is completely inevitable that queer people are going to be put their narratives in their songwriting. How boring would it be if we had to listen to straight people talk about their fucking straight love for like a million more years? Like, get the fuck outta here. I don't see the impact of it when I'm writing because there's no part of me that's like, "Wow, this is important." There's no part of me that looks at my writing and is like, "That's really progressive," because it's just my life. But I see the impact when I talk to kids and I see them sing along to these songs -- having kids come up to you and be like, "You really helped me. You really provided something for me, and you provided something that was not only queer, but good." It's not diluted.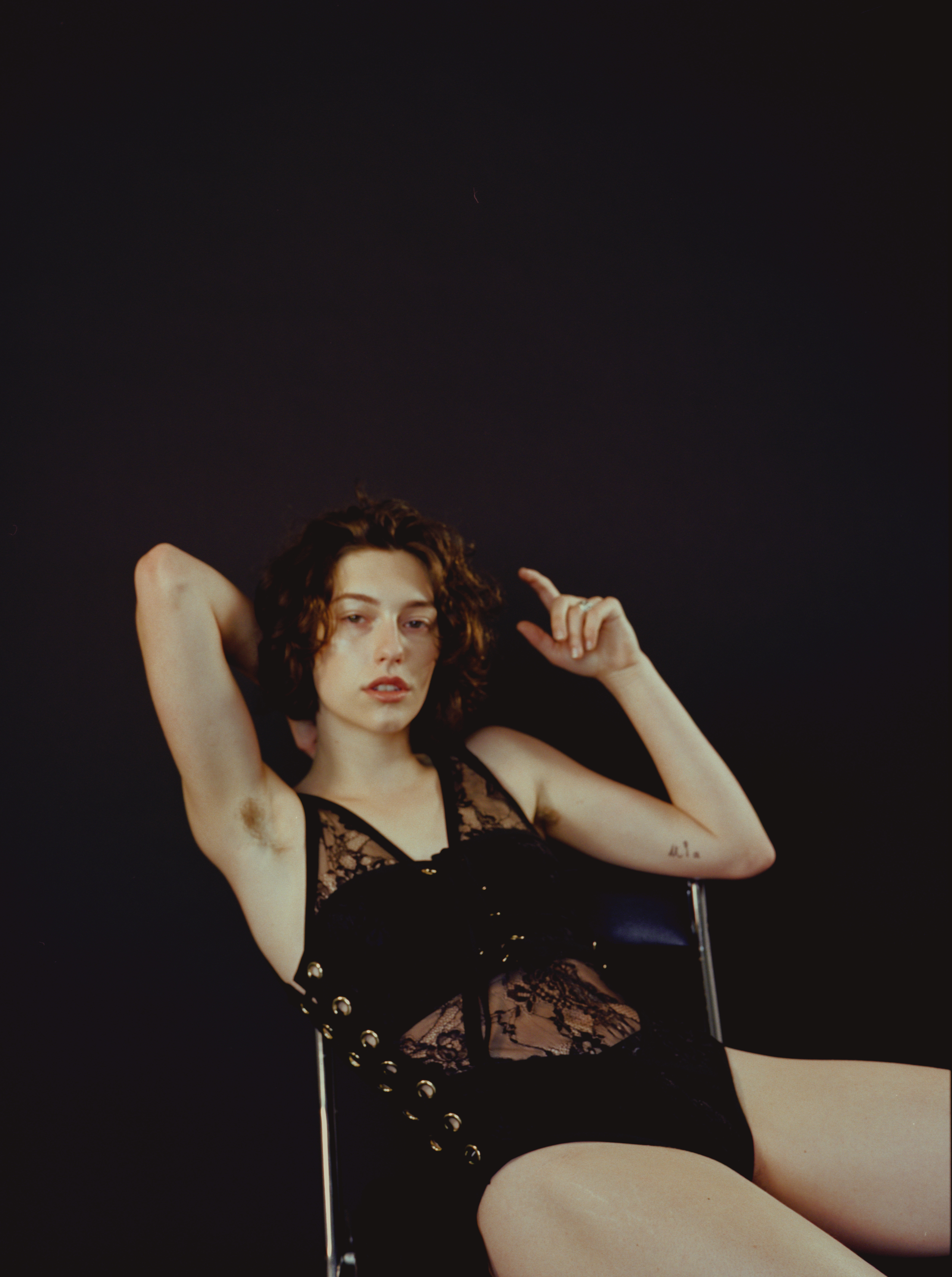 Following your debut album Cheap Queen, have you begun working on a new record, or are you going to take a break?
No breaks 'til I'm dead. I'm gonna be fucking running this shit into the ground. I don't stop writing. I think that if I stopped writing, I would die. Depending on what's happening with Coronavirus, I'm just going to keep doing my thing. I just need to sit down at a piano and live my life. That's really where I belong. Obviously, I'm an album artist, and I want this next album to be Bangertown USA.
Are you approaching your second album any differently from a sound perspective?
It's always going to sound more evolved. I also think that I'm probably going to be more collaborative on this one. I felt really set on making the first one my project and now I'm like, okay, I want to open it up and be more collaborative.
Who do you want to collaborate with in the future?
I want to work with Kacey Musgraves, and I always forever want to work with Jack White. Me, Jack White and Kacey Musgraves would be horny as hell USA.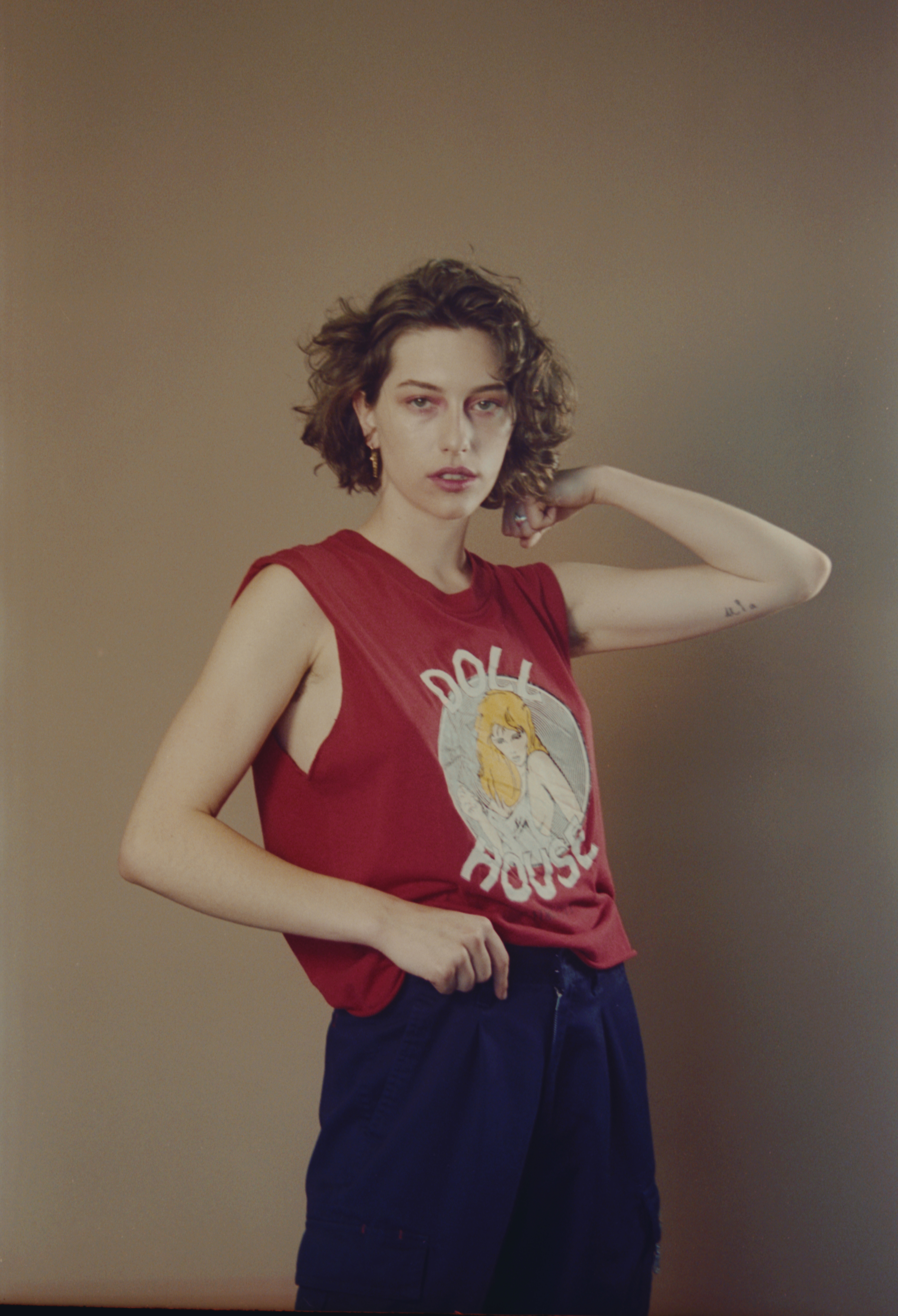 You're one of the artists featured in the Fender Next program of 2019. What was it like to be recognized for your guitar work?
I'm a medium guitar player, but I write guitar parts on my record. So, when I see somebody validating me in that way, it feels really good. I've always been a real guitar nerd. I'm sitting in bed and there are six guitars around me. And that's just in my bedroom. In the other room, there's another four. I just love gear. The guitar I play on stage every night, now she's really beaten up cause I've given her some damage, honey, she's busted, but I love her. She's a Sherwood Green Fender American Special Telecaster.
What have you learned about yourself as a musician in the past year?
I learned that I can be really judgmental of myself and others, and I learned that I need to be constantly collaborating with people. I forgot until recently how much I love sessions. I just started working with Kenny Beats.
Where do you see yourself in the next five years? What do you want for yourself?
I want a big record. In five years I want a big ol' hit. I would like to play Radio City Music Hall. I'd love that.