Photographing Mud Spring Break – like Spring Break, only 100x more chaotic
Titty Lane, Trump supporters and a shit load of trucks... photographer Will Hartley tells us the story behind his latest project.
Photographer Will Hartley has captured the hedonistic revelry of Spring Break three times. First he shot young revellers at the Grand Oasis Hotel in Cancun in 2017. Then, the following year, he photographed partygoers at Miami's South Beach. Both were pretty standard affairs. But last year's Spring Break -- Will's third sojourn -- was a little different. "A friend sent me a YouTube video of this mud version of Spring Break," he says. "I had to go."
Mud Spring Break, as you can probably infer from the name alone, proved a different beast. While a common thread of bikini clad women and heavy drinking remained (an area referred to as 'Titty Lane' was a prominent feature of the weekend), mammoth sized trucks and big groups of families were also present at the old potato farm in Charlotte County where Redneck Mud Park Spring Break takes place. "The first time I came here my cellphone was stolen and the second time my truck was burnt to the ground," one attendee told Will, enthusiastically. "This time it's good though, so far."
Describing his own experience as, for the most part, pretty pleasant -- albeit existing within scenes he calls near apocalyptic -- Will's photographs offer an impartial and oddly serene glimpse at the otherwise chaotic affair.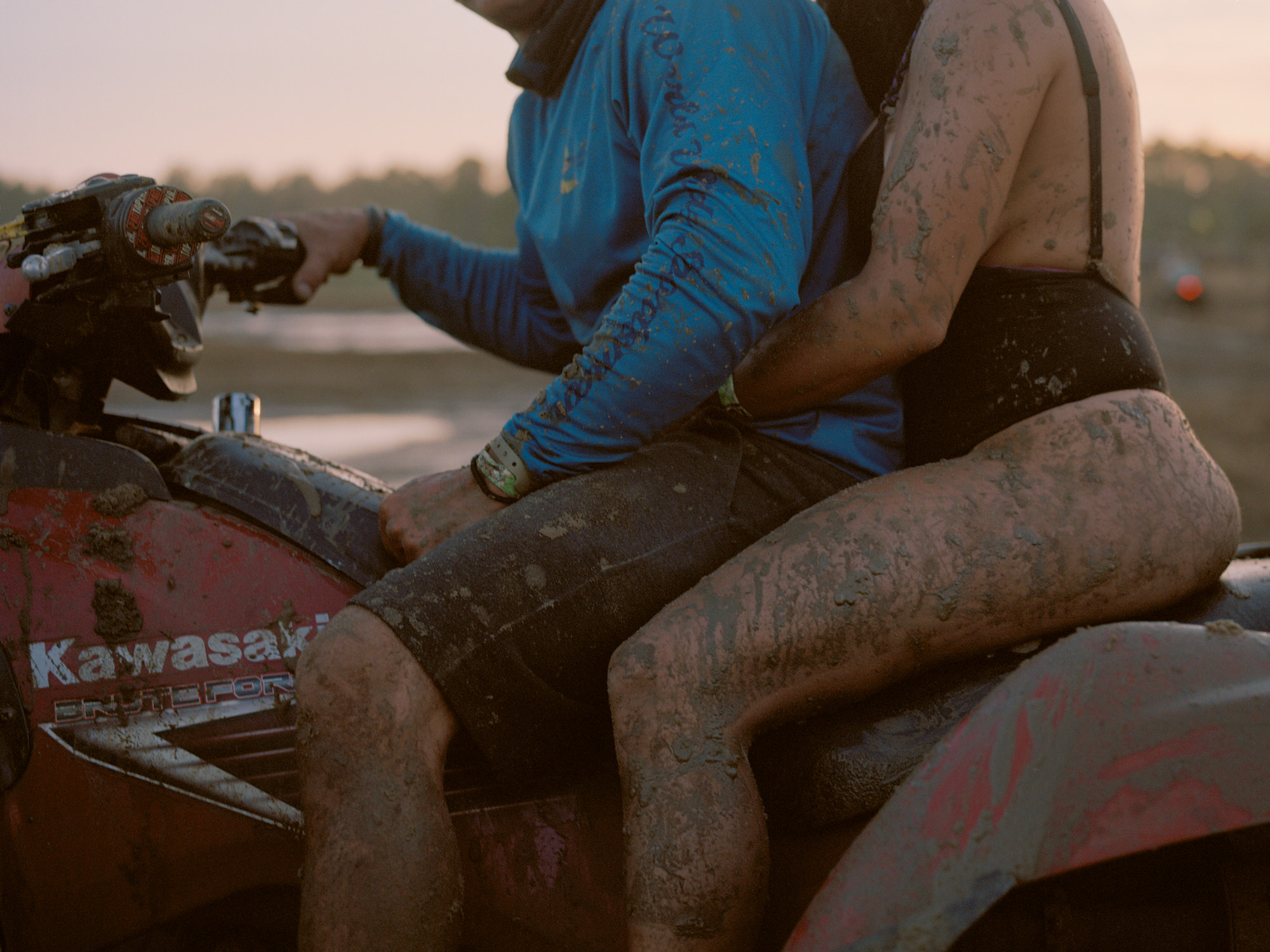 What keeps you returning to Spring Break?
It's visually fascinating. There are photo opportunities everywhere you look, it's like watching theatre going on around you. Everyone is there to escape and feel free. It's interesting to me, being British, as we don't have anything like Spring Break.
And what separates Redneck Mud Park from other locations like Cancun and Miami?
The stereotypical Spring Break is a beach or pool party; the RMP Spring Break weekend had similar elements, but with mud and trucks. I also found a sense of community. It wasn't just about partying, it was also about driving fast monster trucks. There are few rules, and they aren't really followed. Monster trucks drive around with people hanging off them; there's a lot of drink-driving. Smaller quad bikes with people wearing skeleton face masks dart around like some kind of biker gang. Some people are just submerged in the mud. At one point, a truck caught on fire while a small girl played next to it. It feels like Mad Max.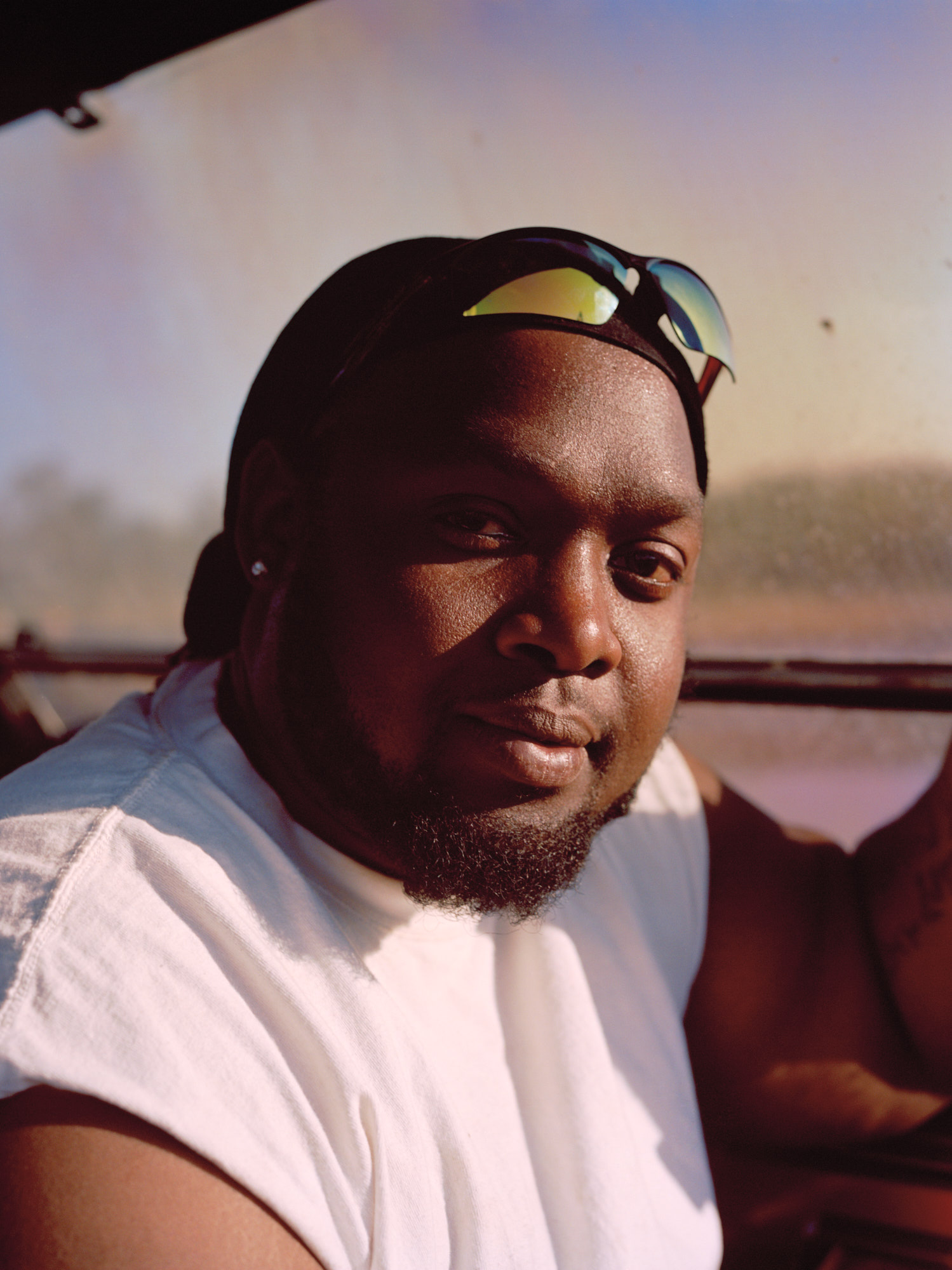 Who goes?
There's a young crowd going wild, but also families with young kids and grandparents. We camped in the 'Family' campsite, thinking it would be a safer and quieter place, but you would see young kids zoom past on quad bikes and people driving around all night. It was hard to know what to expect. I had the feeling it would be more young college kids, but it was so different. You would only really go if you are part of this mud community, that's the feeling I got. I didn't witness too much division between groups -- everyone helps each other out, gives them a hand if they're stuck in the mud and offers out drinks and rides -- but that's not to say it isn't there. Sometimes it did feel a little tense: on the last night, a man was killed in a fight. We only found out after we left, but that shook me up and made me feel I'd perhaps only scratched the surface.
How did people respond to your camera?
It was rare that someone didn't want their photo taken. Usually people would pose for a bit, then carry on with what they were doing as though I wasn't there, but it was great to see how open and interested people were. There were moments of chaos, where I'd shoot people amongst it all. I tried to ask for Instagrams or emails in order to connect afterwards.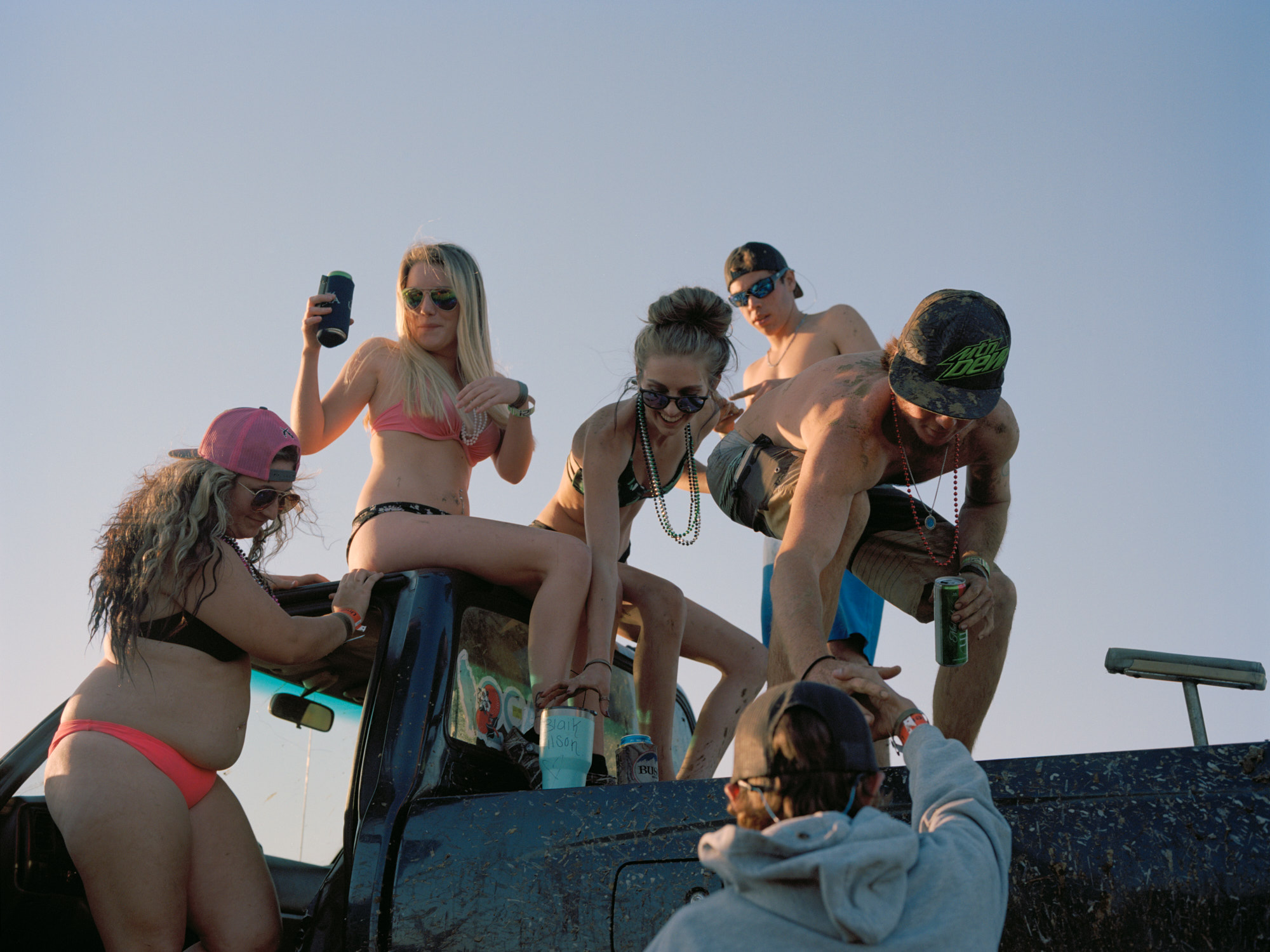 And what's your stance on trucks?
It was really fun to be driven around the park and through the mud, but I wasn't a fan of trucks before and I'm not really now. I hired a two-wheel drive truck from the airport (it was really hard to find a four-wheel drive) and was pretty much laughed at as we drove in. I couldn't drive far without getting stuck, so we hitched rides with people around the site. It was too dangerous to walk anywhere. We had to be careful not to get hit while waiting for a lift.
I'm intrigued about the name, Redneck Mud Park. How do people there feel about it?
It's the name of the park. I asked a lot of people what its true meaning was but I always had different answers. One guy described it as "a country thing, it's an attitude of patriotism". He said that he didn't know what the definition was, but that he knew a Redneck when he saw one. He also said that it "comes from people who aren't quite sophisticated" and that in America they like to label everything. "I can't stand it," he added, "you'll find Rednecks that are some of the most sophisticated people in our country".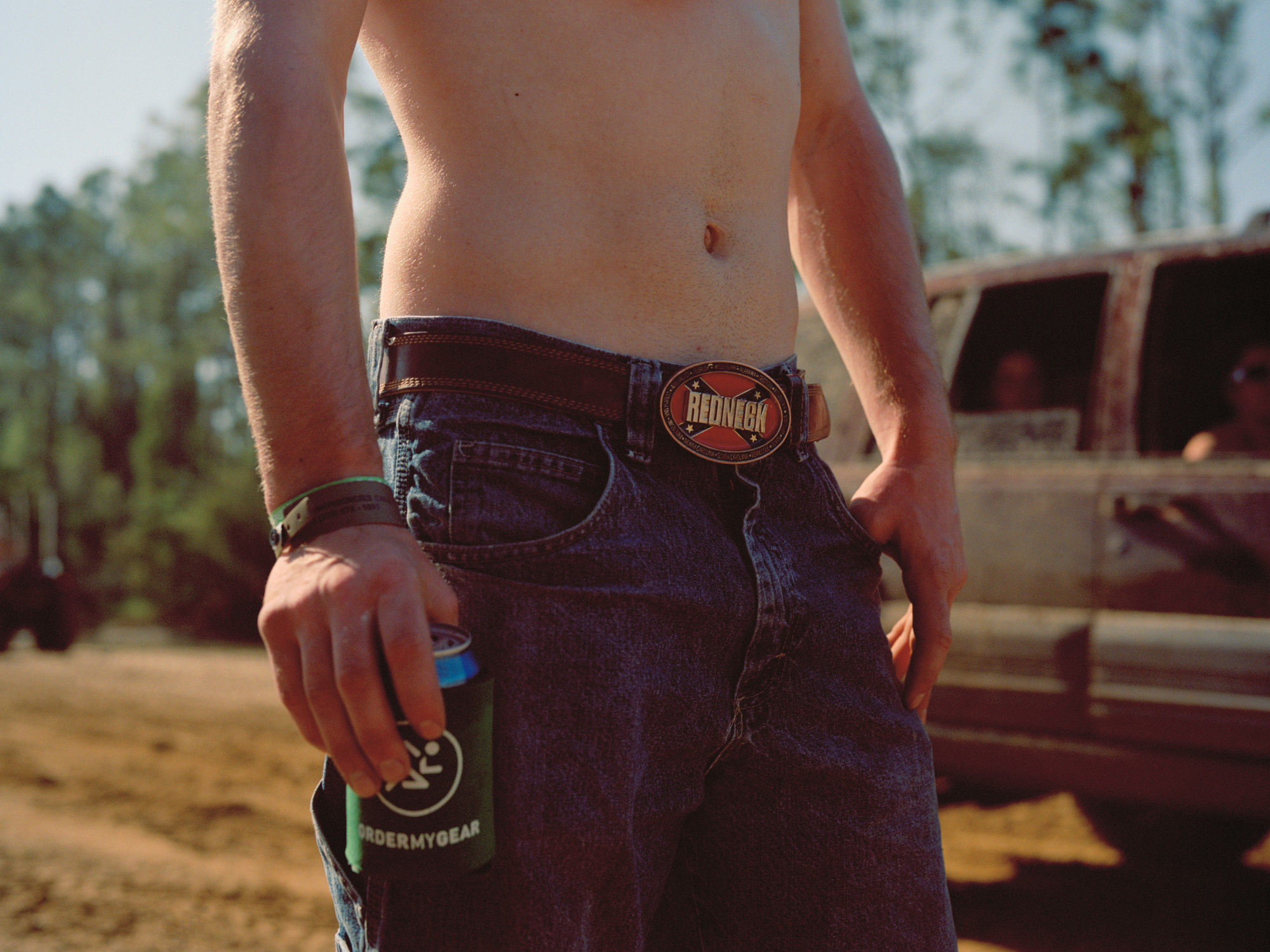 Why are fans so drawn to RMP?
It's a place where the truck fanatic community can be amongst like-minded people: they can take their trucks around and drive however they like without anyone telling them otherwise. It's extremely good fun and quite dangerous. A big adult playground.
Titty Lane is a big deal there, right?
In the day it's all anyone talks about, and at night all the trucks head there. A pathway is created by vehicles lining up opposite each other with a big enough gap for other trucks to drive down, creating 'Titty Lane'. Beads are thrown at women as the trucks drive past and the women flash their boobs. It's the main event every night. There's pole dancing, twerking, random people snogging each other, it is very promiscuous. I did question the name, and if there was maybe a 'Dicky Lane' anywhere. The men I asked looked very serious and said, "well that's just indecent exposure".
What was your biggest takeaway from the trip?
The sense of community was extremely heartwarming. It was amazing seeing people of all ages being able to 'let go' and enjoy themselves, even if what they were doing was borderline illegal. I have fond memories of some of the people, and they seemed to like us too. Someone posted on the Mud Park Facebook page, under a picture of me and my friend, with the caption: "Look! It's our friends from across the pond".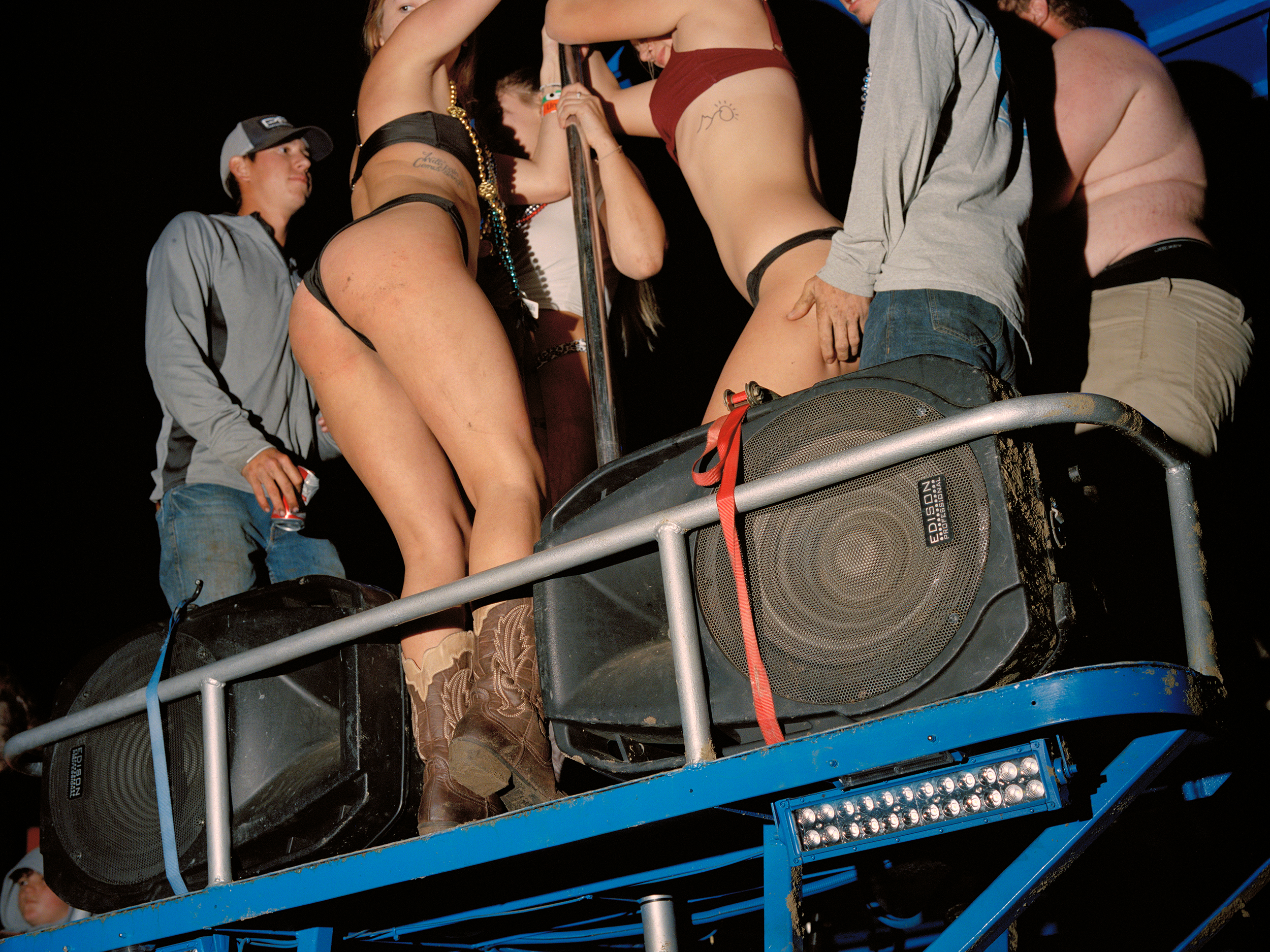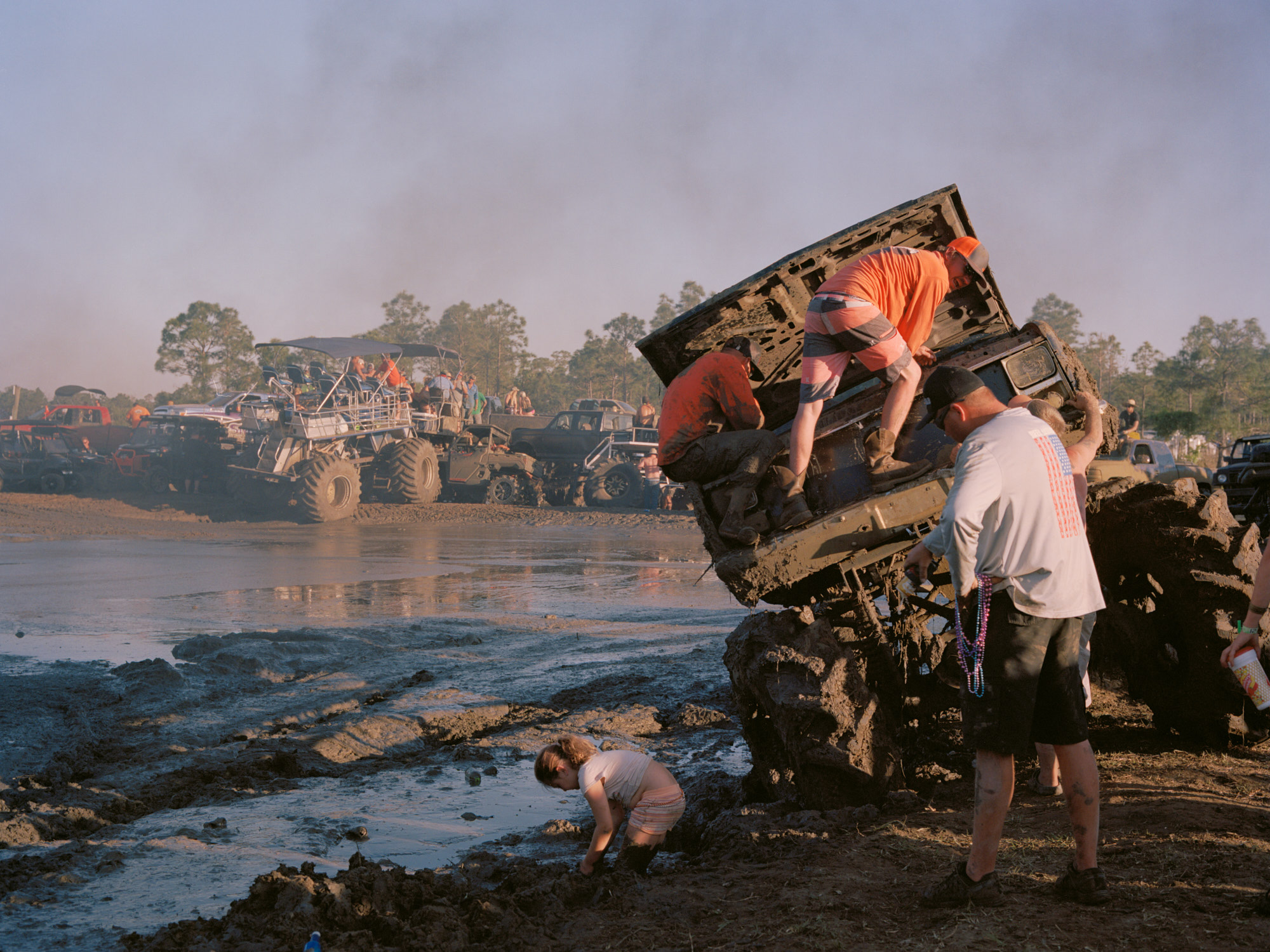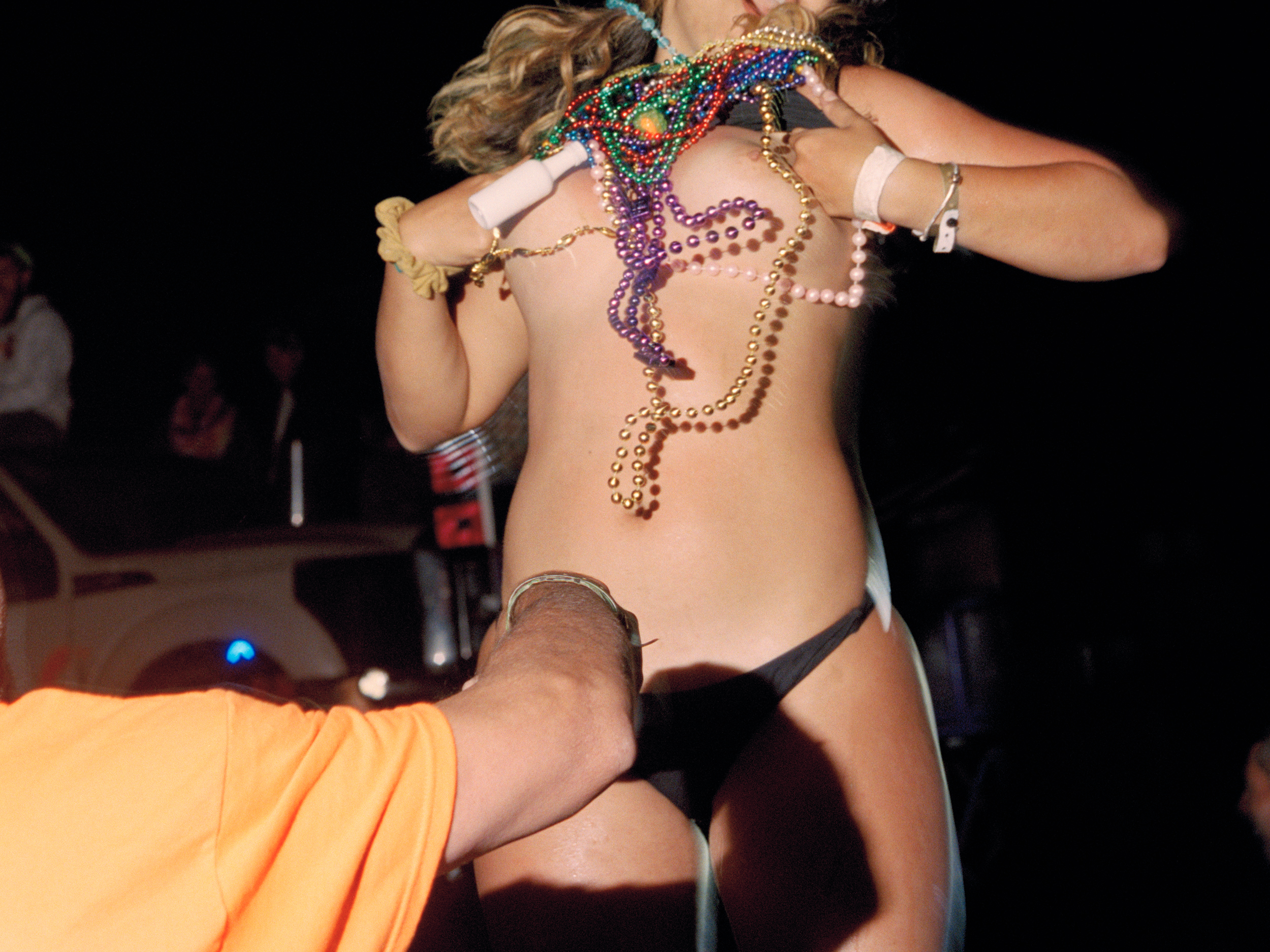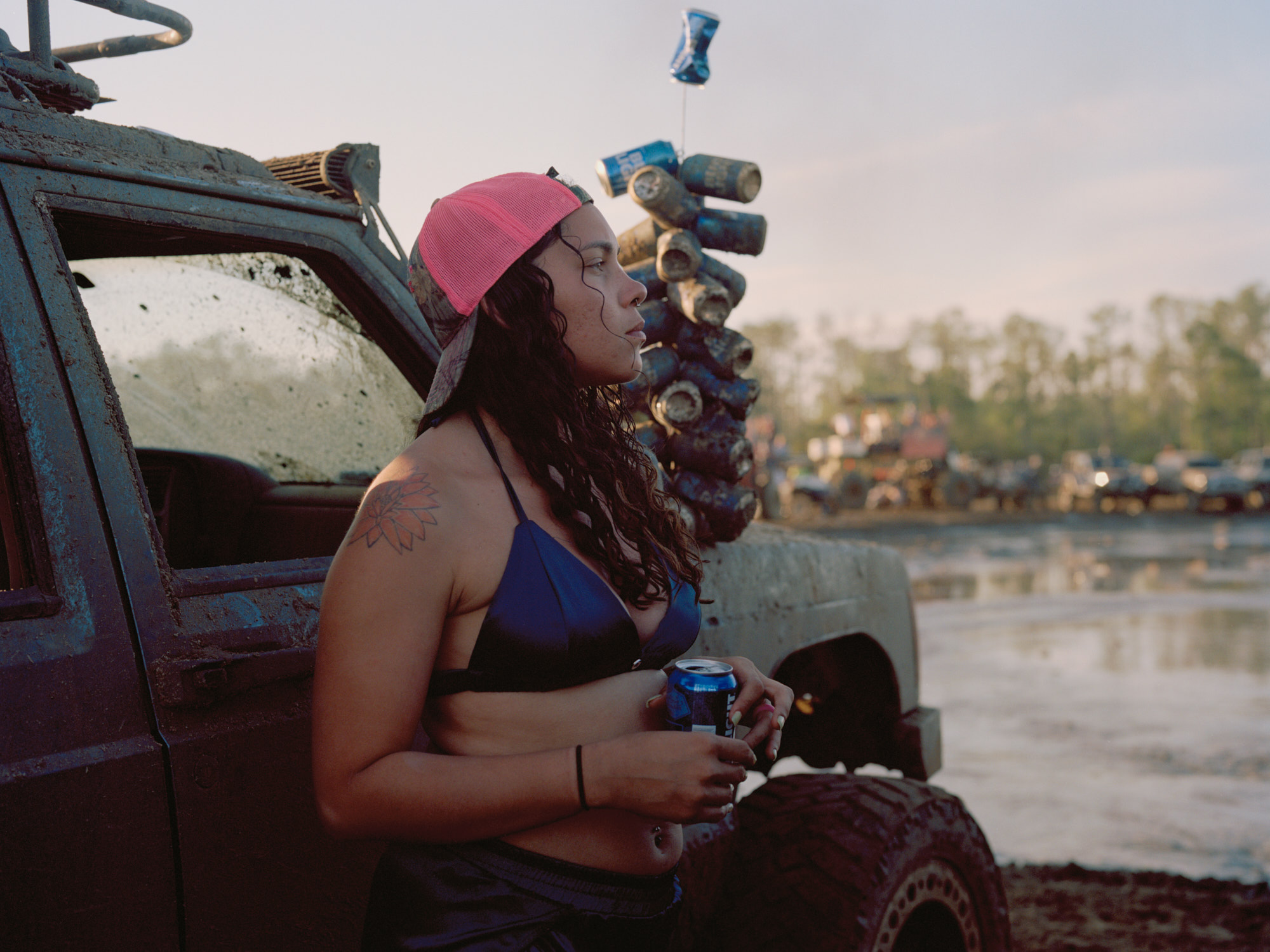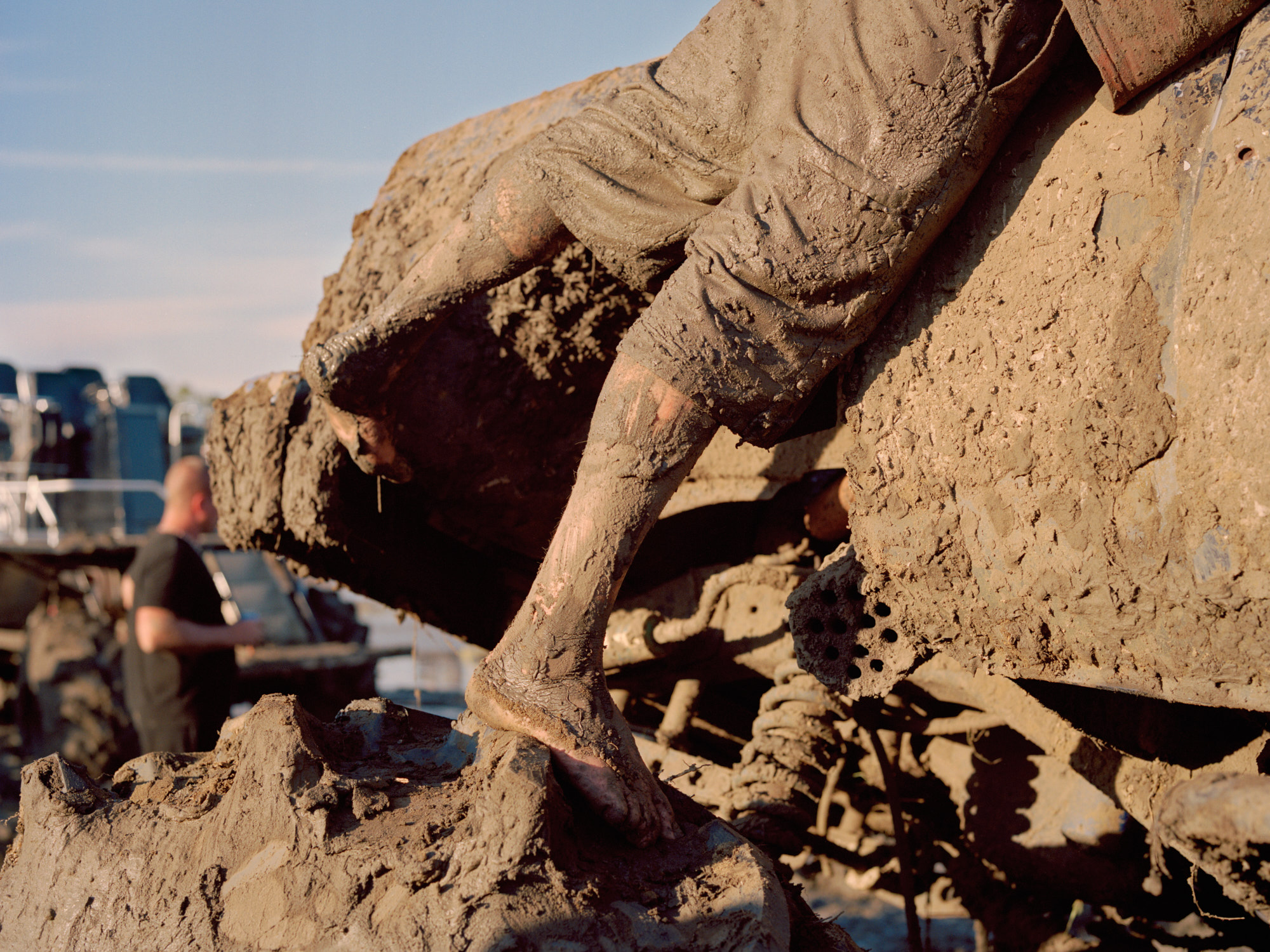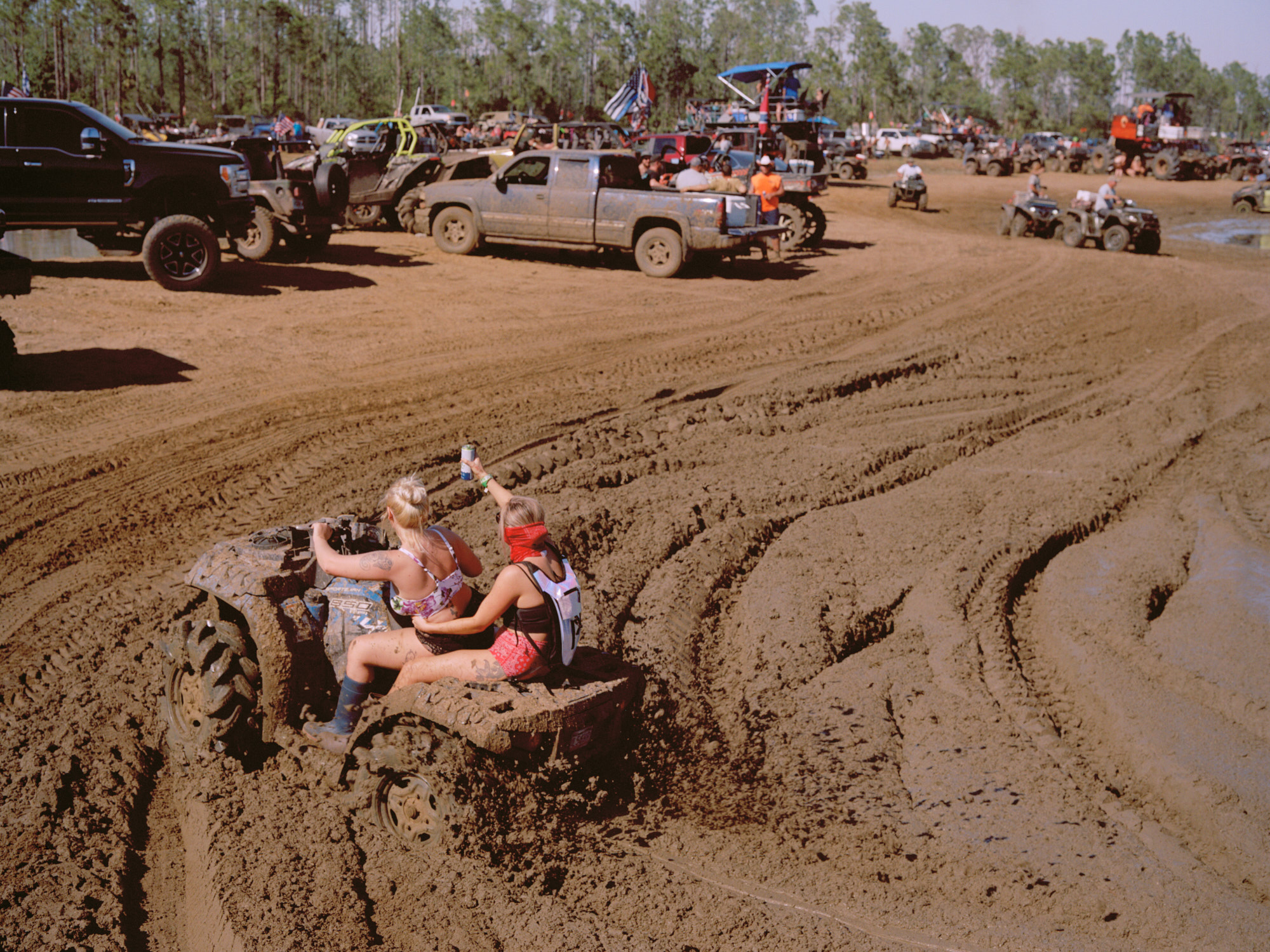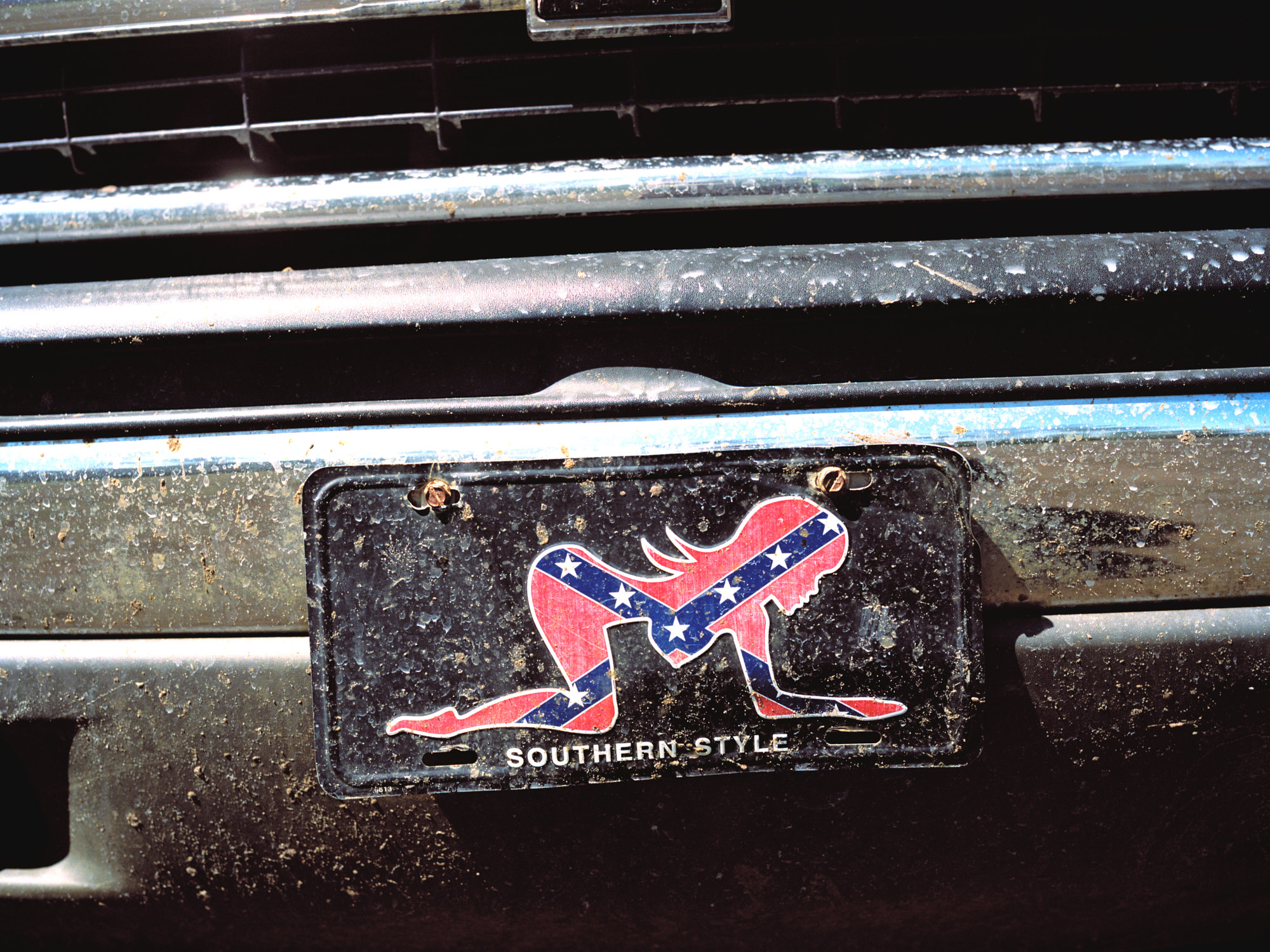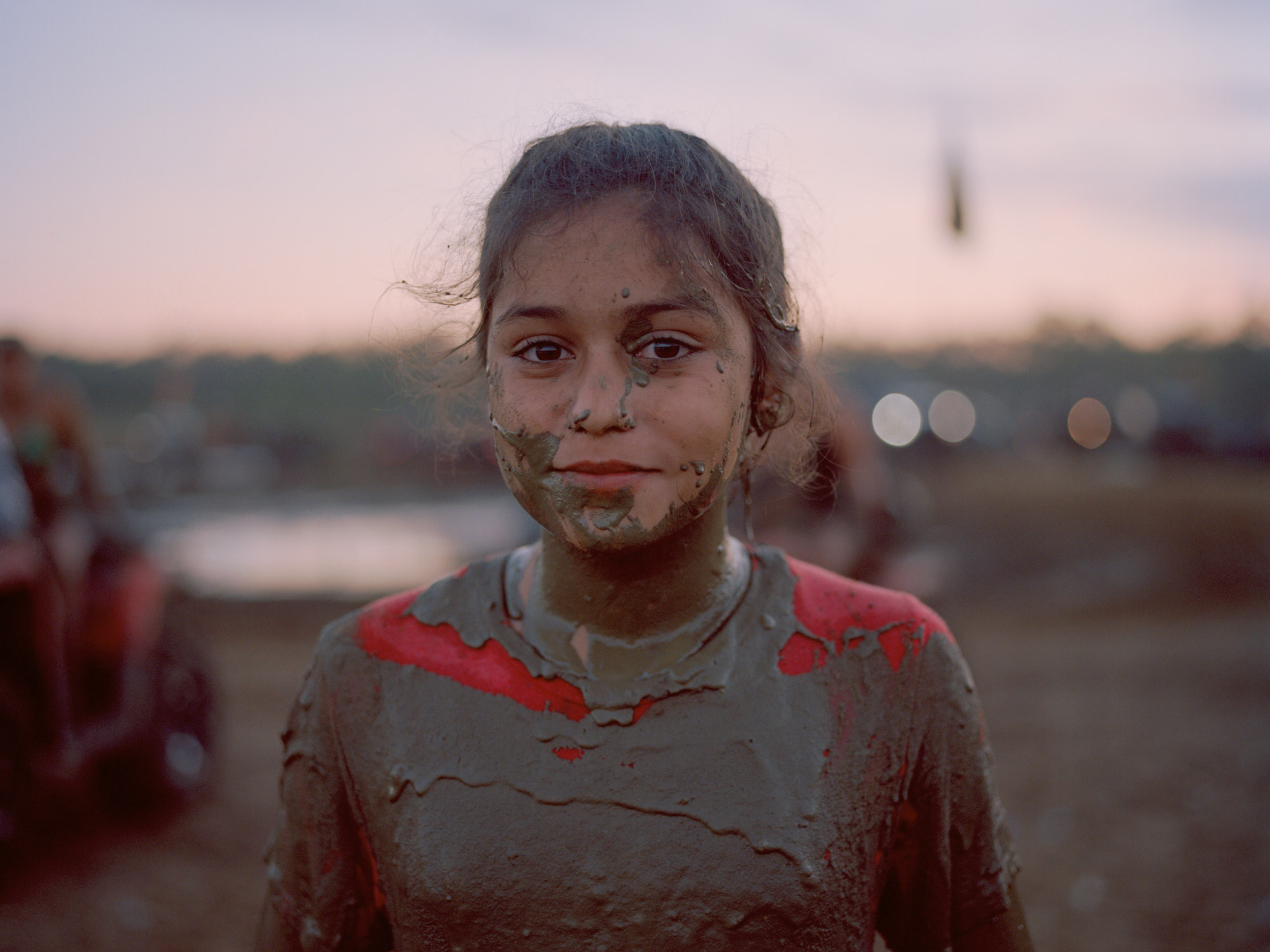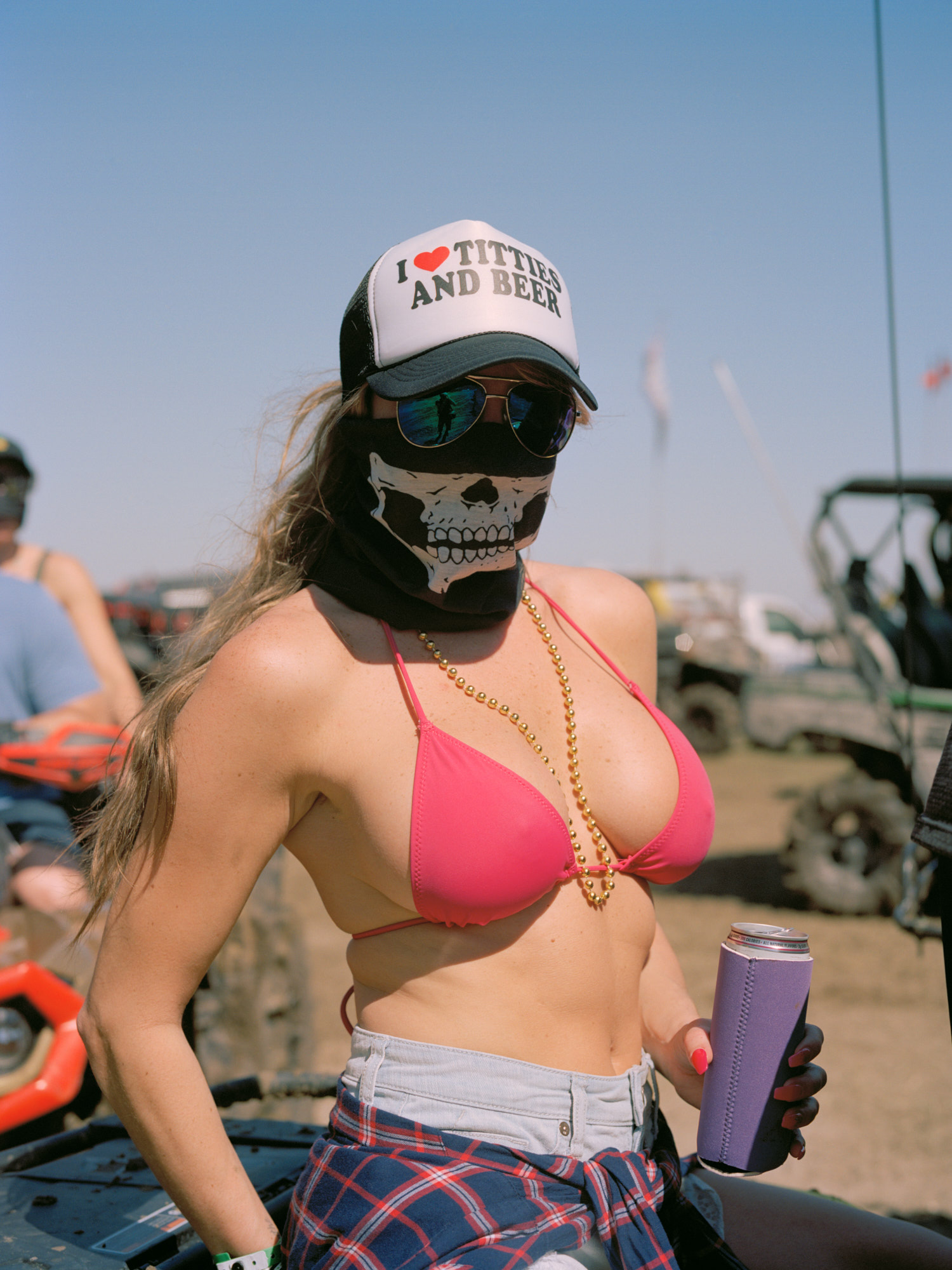 Credits

---
All images courtesy Will Hartley