7 things Andy Warhol pioneered beyond pop art
From FOMO to social media, here are all the ways we're living in a Warhol world today.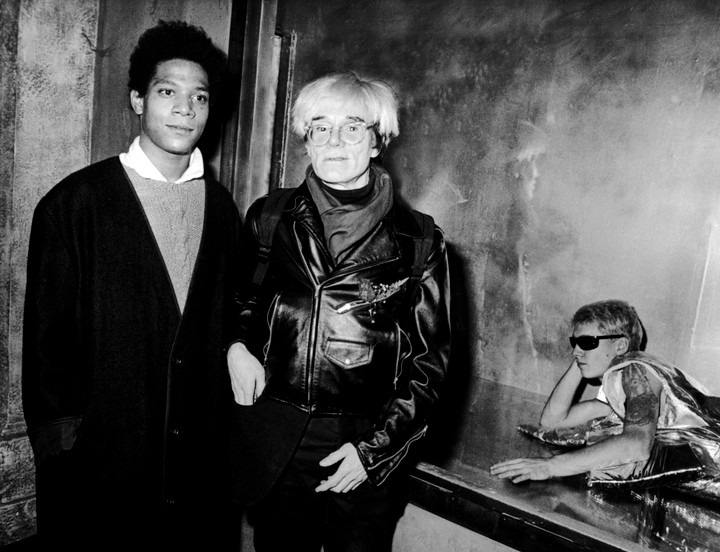 Jean-Michel Basquiat and Andy Warhol attend "Gifts For The City Of New York" Benefit for Brooklyn Academy of Music on November 7, 1984 at Area Nightclub in New York City. (Photo by Ron Galella/Ron Galella Collection via Getty Images)
Two days before closing due to coronavirus, the Tate Modern unveiled the biggest Andy Warhol retrospective staged in London for over 20 years. The exhibition, hopefully opening again on 1 May, sees an amazing curation of many of his most innovative paintings and prints go on show, from the obvious and iconic 1960s pop art images -- Campbell's soup cans, Coca-Cola bottles and Marilyn Monroes -- to less-familiar works, some of which have not been exhibited for over 30 years.
Although he is most widely recognised for his paintings and prints, Andy also produced tons of other significant work across the territories of film, TV, fashion and music, as well as magazine and book publishing. He was always way ahead of the curve, predicting new ways of living and thinking and pioneering cultural shifts which have shaped all of us, one way or another. Here, while we wait in anticipation of the show reopening (and life returning to normal) we look back on some of Andy's bold and boundary-pushing antics which don't always get the recognition they deserve.
1. He put LGBTQ+ people at the heart of his work right from the start
Andy was openly gay during the pre-Stonewall era, despite hostility from straight society being widespread back then. In the early 60s, he defiantly portrayed queer sex in films such as Couch and Blow Job, while Mario Banana starred a gorgeous drag queen seductively noshing a banana. All of which was beyond controversial at the time. By the end of the 60s, Andy's film-making was considered so out-there by the disapproving FBI, they placed he and his team under covert surveillance. Unfazed, in the early-70s he unleashed further provocative screen gems, including Women in Revolt, starring a drag and transgender cast of Jackie Curtis, Holly Woodlawn and Candy Darling, all of whom Andy adored. In the mid-70s he produced Ladies and Gentlemen, a celebratory series of paintings of black and Latinx drag queens and trans women (including the legendary activist Marsha P. Johnson), along with a tabloid-outraging set depicting male genitals and men having sex with each other, titled Sex Parts.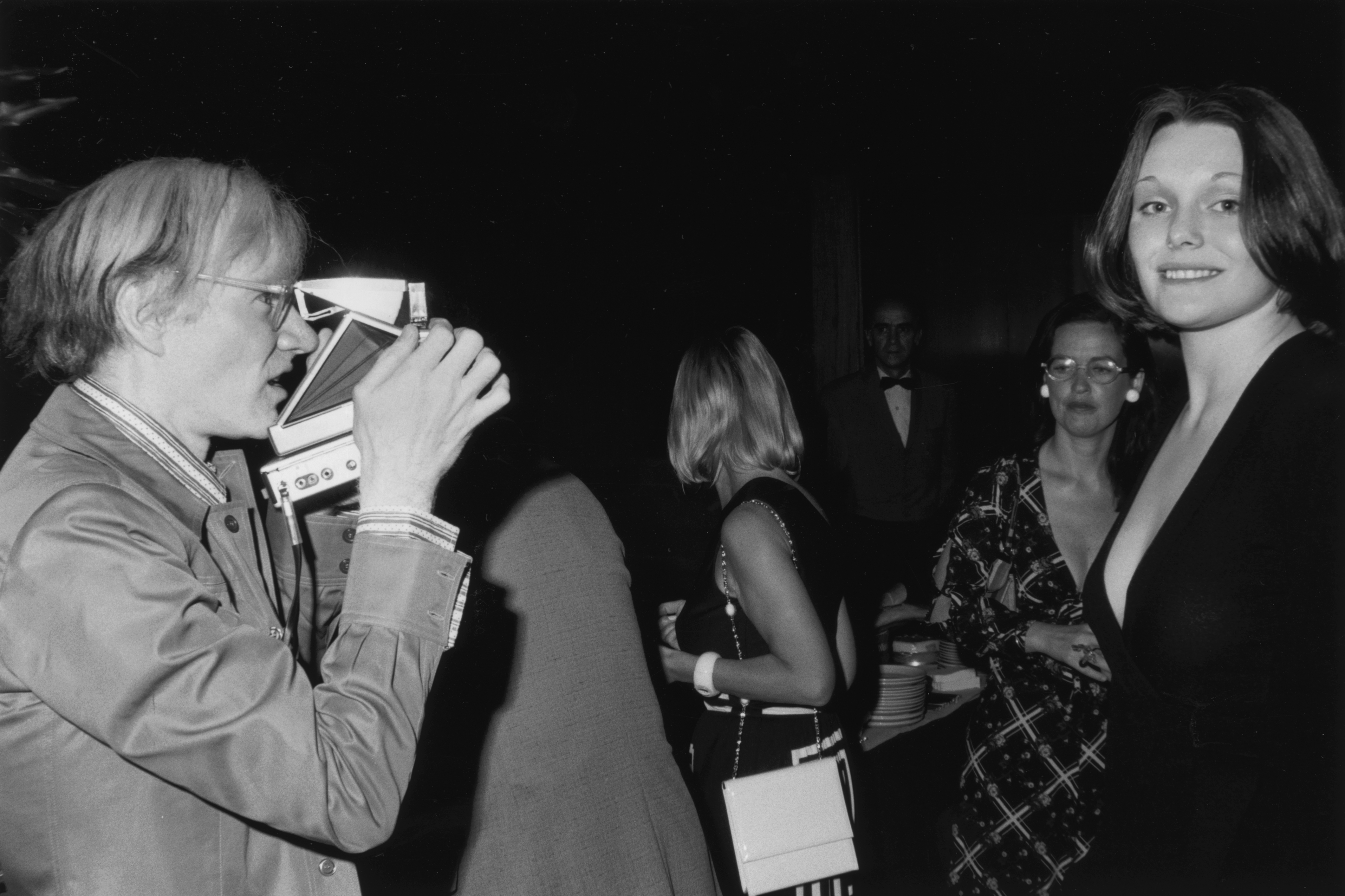 2. He lived a totally social media kind of life decades before social media even existed
Back in the analogue 60s, Andy would snap up the latest cameras and tape recorders and was among the first artists to embrace the potential of instant Polaroid pics. He documented everything that was going on around him, constantly taking pics of those he came into contact with and recording daily face-to-face and telephone conversations, as his life and his art increasingly merged. During the ensuing years, he amassed thousands of hours' worth of cassette tapes and endless snaps, most of which were plonked into cardboard boxes which he called Time Capsules, to be pored over in the future. Other recordings were partially transcribed and used within the various books he published, such as his 1975 autobiography, The Philosophy of Andy Warhol: From A to B and Back Again. One painstakingly-detailed chapter in this describes him shopping in NYC department stores for new undies and socks. And, despite having been dead for over 30 years, Andy's afterlife is also being captured by modern technology, with a webcam live-streaming his gravestone online 24/7.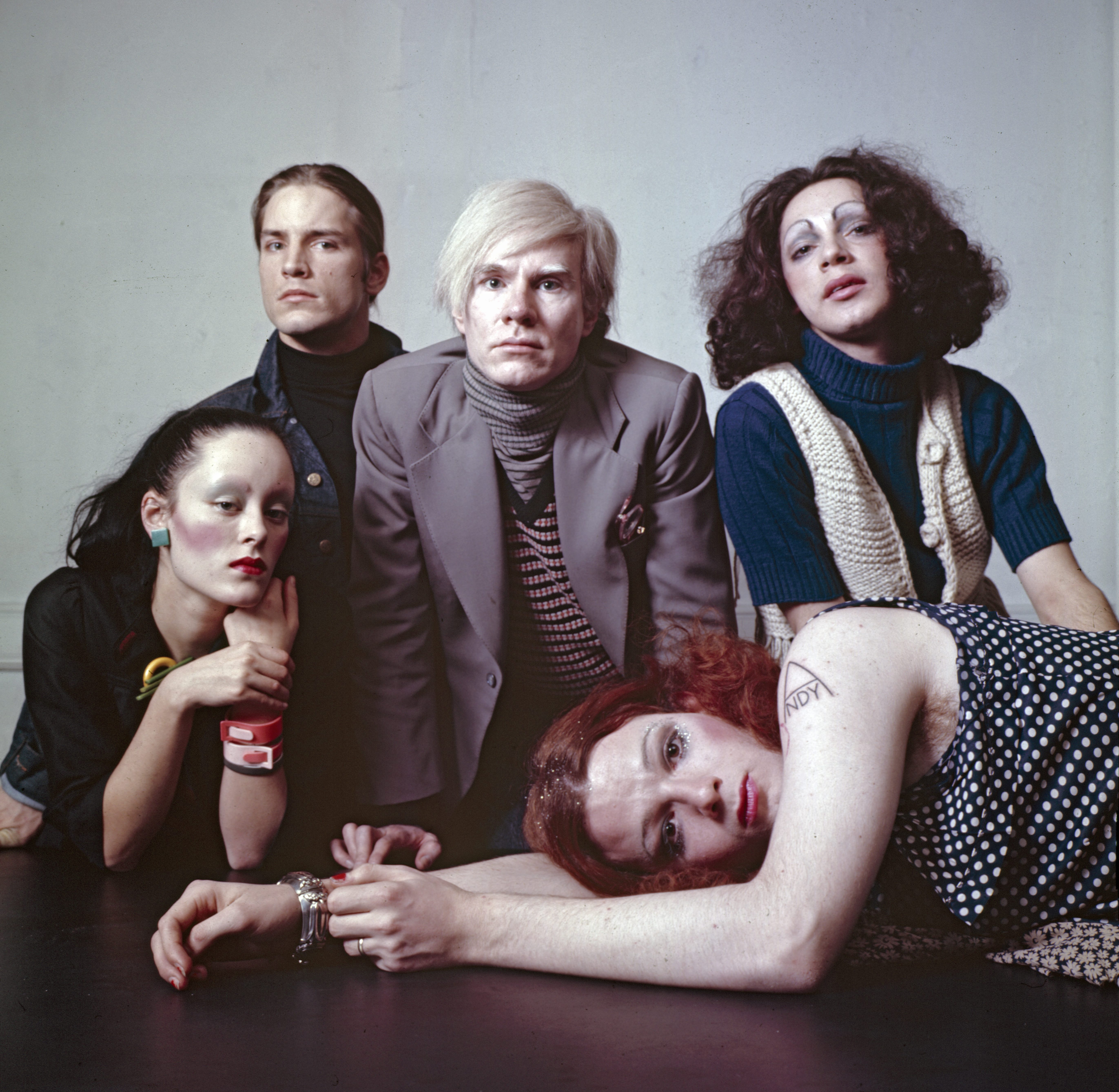 3. He pretty much invented celebrity culture as we now know it
Nowadays, we pretty much accept that anyone, from anywhere, can become a celebrity even if they have no discernible talent. Andy facilitated this famous-for-being-famous mindset, decades before reality TV, blogging, vlogging or social media all provided platforms for wannabes to become well-known. The Factory, his silver spray-painted studio in the 60s, became a magnet for oddballs, junkies, drag queens, hustlers, musicians, photographers, models, socialites and writers, whose presence made it the coolest alternative hangout in NYC. Andy would encourage anyone who was witty, or ultra-talkative, or eccentric, or compellingly-bonkers, or cute, or simply working a great look, to appear in his films -- defining them as 'Superstars' and not caring in the slightest whether they could actually act. He also took them to parties and high-profile events, knowing they would attract interest and be photographed for newspaper and magazine gossip columns. Consequently, a number of the Superstars became media personalities in their own right, confirming Andy's most widely-used and prophetic quote: "In the future, everyone will be world-famous for 15 minutes."
4. He launched a very cool magazine that influenced lots of other magazines
Having smashed it with pop art and experimental film-making during the 60s, Andy decided he also wanted to become a publishing guru. He launched inter/VIEW magazine in 1969, which initially focused on film reviews but, after a slight name tweak to Interview, evolved to coverage of major stars and new talents of art, film, fashion and music, and trailblazed the now-commonplace magazine format of a celeb Q&A, in which one famous person interviews another famous person. From 1972 to 1989, the covers of Interview featured distinctive air-brushed portraits of icons including Madonna, Michael Jackson, Grace Jones and Divine, created by Andy's artist friend Richard Bernstein. Many of those old issues are now super-collectable and valuable.
5. He was a mature and unconventional-looking model when no one was even discussing the need for diversity
During the last decade of this life, when Andy was in his 50s, he found himself in demand as a professional model, which he was thrilled about. He was represented by the Zoli agency and then the more prestigious Ford agency. Andy undertook eclectic assignments including bizarrely-stilted Japanese TV adverts for TDK video, as well as a promotional magazine campaign for Vidal Sassoon men's hairspray. And just a few nights before he died, despite feeling extremely ill, he valiantly worked the runway for the designer, Koshin Satoh, at a fashion show staged in New York's incredibly cool-at-the-time Tunnel nightclub.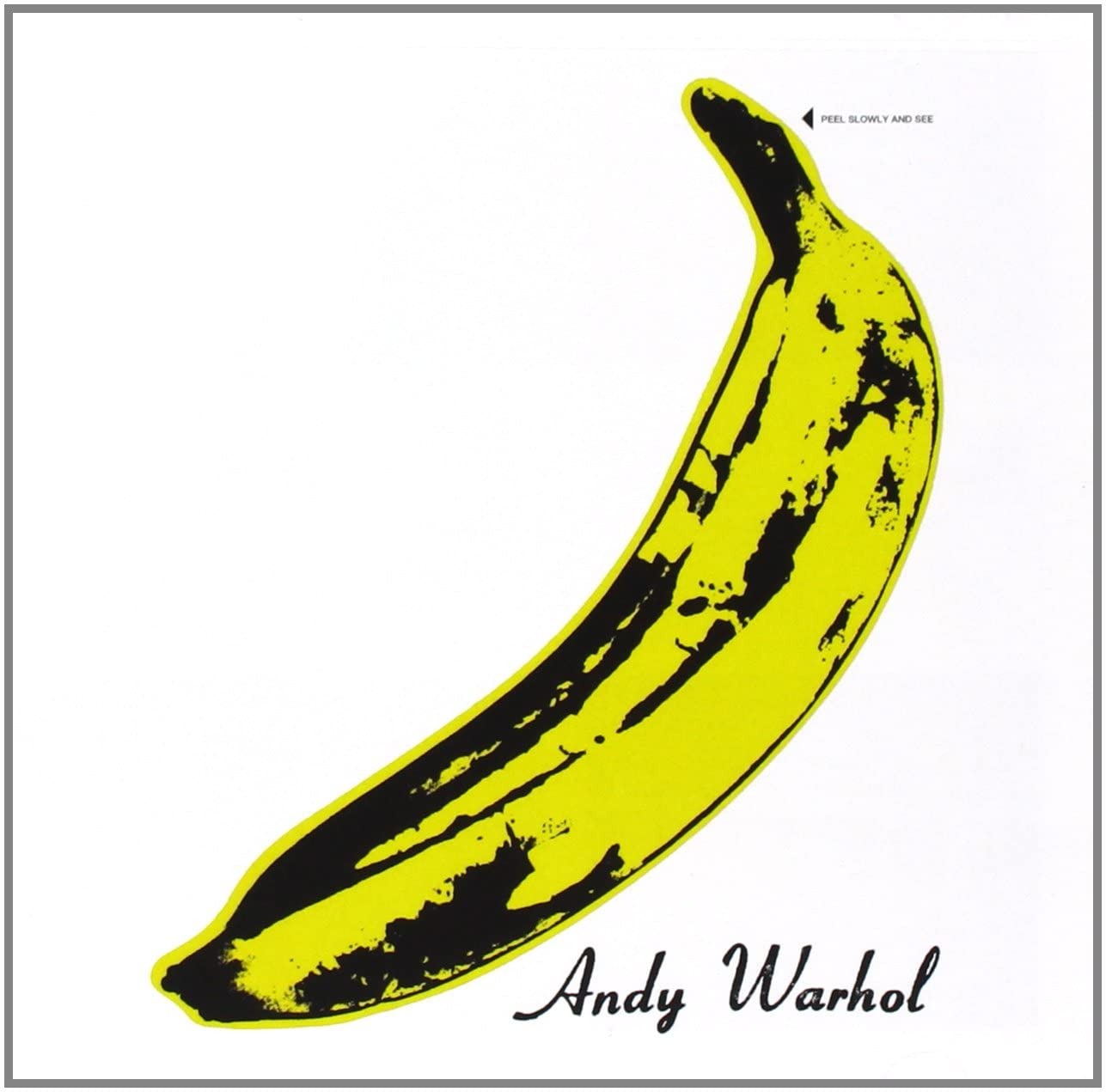 6. He was a creative collaborator way before 'collabs' became the norm
Andy always had assistants working alongside him to make his paintings and prints and that spirit of collaboration was key to his success. He had a knack for spotting up-and-coming talents and would often hook-up with them to produce something amazing. In the late-60s he worked with experimental New York band The Velvet Underground. Andy financed their ultra-influential debut album, and designed its cover, as well as art directing their sensory-overload live performances. During the 80s, Andy generously allowed the cult fashion designer Stephen Sprouse to use a distinctive camo print from some of his paintings within one of his collections. He also collaborated on artworks with Keith Haring and Jean-Michel Basquiat -- now considered two of the century's most influential artists.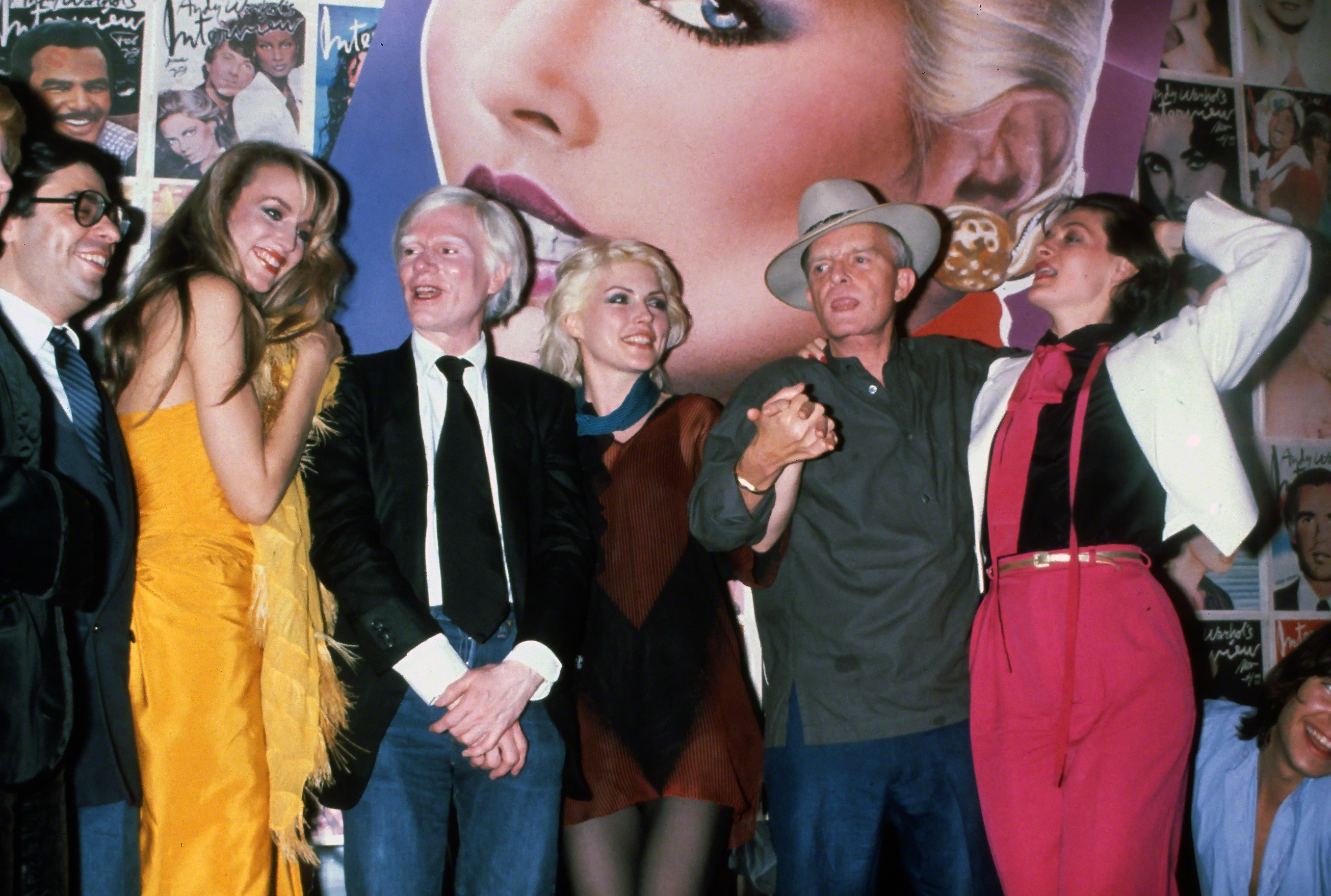 7. He made socialising into art and identified FOMO as an actual thing
After a day of hard art graft, Andy crammed a mix of dinners, art gallery openings, book launches, parties, fashion events and nightclubs into his regular evening routine, week in and week out, from the late 1950s until his death in 1987. He believed that being seen and meeting new people was all part of his work, as well as a smart business tactic. Andy defined this compulsion to be out-and-about as 'Social Disease', which was basically the original articulation of FOMO. He even produced a book, Exposures, full of tongue-in-cheek celeb anecdotes and photos from his endless nights at Studio 54 during its late-70s disco heyday. In the book's intro, Andy gleefully admits he'd rather go to the official opening of a toilet seat, than be a boring-stay-at-home.