Léo Berne's moody photos capture life after dark
The Rihanna-approved director on his latest exhibit From Dusk To Dawn and why he approaches photography like a tourist.
Images courtesy of Galerie &co119.
French photographer Léo Berne knows how to capture a mood: be it a muted landscape blasted with bleary, gossamer light or a back-alley film-noir moodiness seemingly ripped out of a Wong Kar-wai fever dream. As a video director of both commercials (for Dior, Nike, Eurostar, Ikea) and music videos (Tame Impala, Metronomy, the exalted Rihanna), he travels widely, and has extracted memorable stills from places as vast as Taiwan, Sweden, Thailand, Cuba, Italy and China. He mixes appealing accidents of street photography with intimate moments within his well-lit Parisian apartment.
Lightly absurd juxtapositions are his signature. He nudges candid moments ever so slightly to heighten them further, creating an alertness blended with provocation. The results can be playful — like a chair thrown upwards against the sunset-backed skyline in Dubai — or jarring —like a friend breastfeeding in a car while a plane flies claustrophobically overhead. His work is currently on display at Galerie &co119 in Paris, and the disparate corpus is sifted using a nocturnal theme: "From Dusk To Dawn" (January 24-February 21). i-D talked to the photographer about embracing inertia, the ethics of exhibiting sorrowful moments, and why he rejects the word inspiration.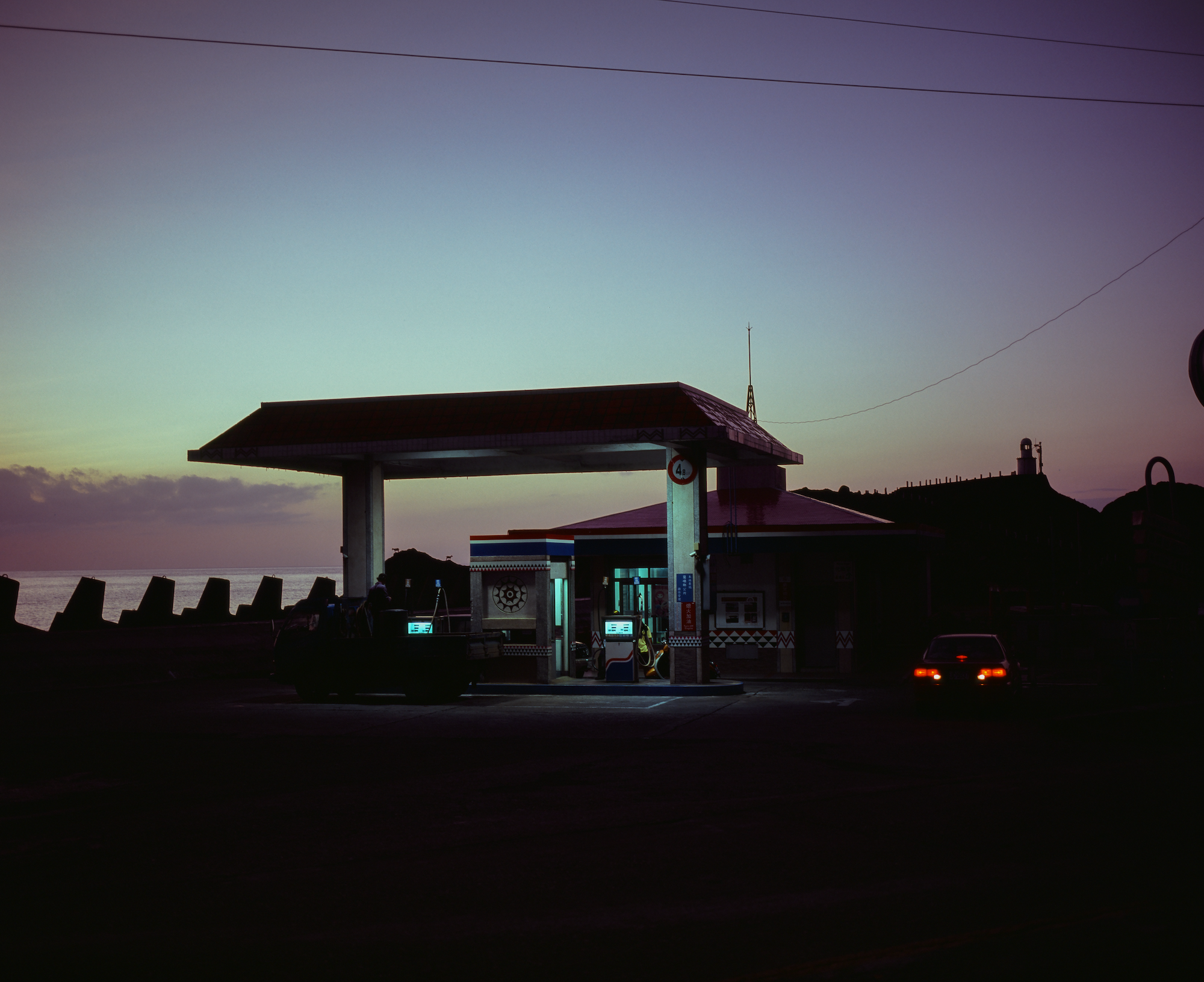 How did you become a photographer?
I wouldn't say I'm a photographer. It depends on what people [infer] behind this word — it means something different for everybody. Everyone is a photographer because they take pictures. But photographer as a job… I don't consider myself that; I'm a director.
I started to direct music videos — Yeah Yeah Yeahs, Madonna, Rihanna — and commercials with a collective called Megaforce. We're four French guys who have been working together since 2009. Taking pictures is something I do on the side; these are stills from my everyday life. I make the decision about when to click. What I do in my job is different because it's constructed. Most of the time we have a brief, we have something to make, we have to find a comfortable common ground. Sometimes there is a little bit of construction in my photos, but it's like a tourist visiting and telling his friend: 'place yourself here' or 'do this, it's funny.' I don't do photography for any purpose other than having souvenirs. It's not for artistic purposes, with an intention of creating something. It's more like stealing. Or… not stealing — harvesting. Harvesting moments that are magically great for some reason.
Although they weren't taken with an exhibition in mind, you are displaying a selection of images. What is the process of sorting through your work?
Sometimes, there's stuff I just want to keep for myself. When it's in a gallery, it's a market world, so I'm not going to show stuff that's not appropriate to share. For instance, I have some pictures of homeless people: I don't want to share them. When my grandfather died, I wanted to take a picture of him in the coffin… I had to keep a trace of this. There's stuff that marks me — I don't know why I want to take a picture of it — but it's not for sharing. Still, here is something that makes me want to [preserve] it.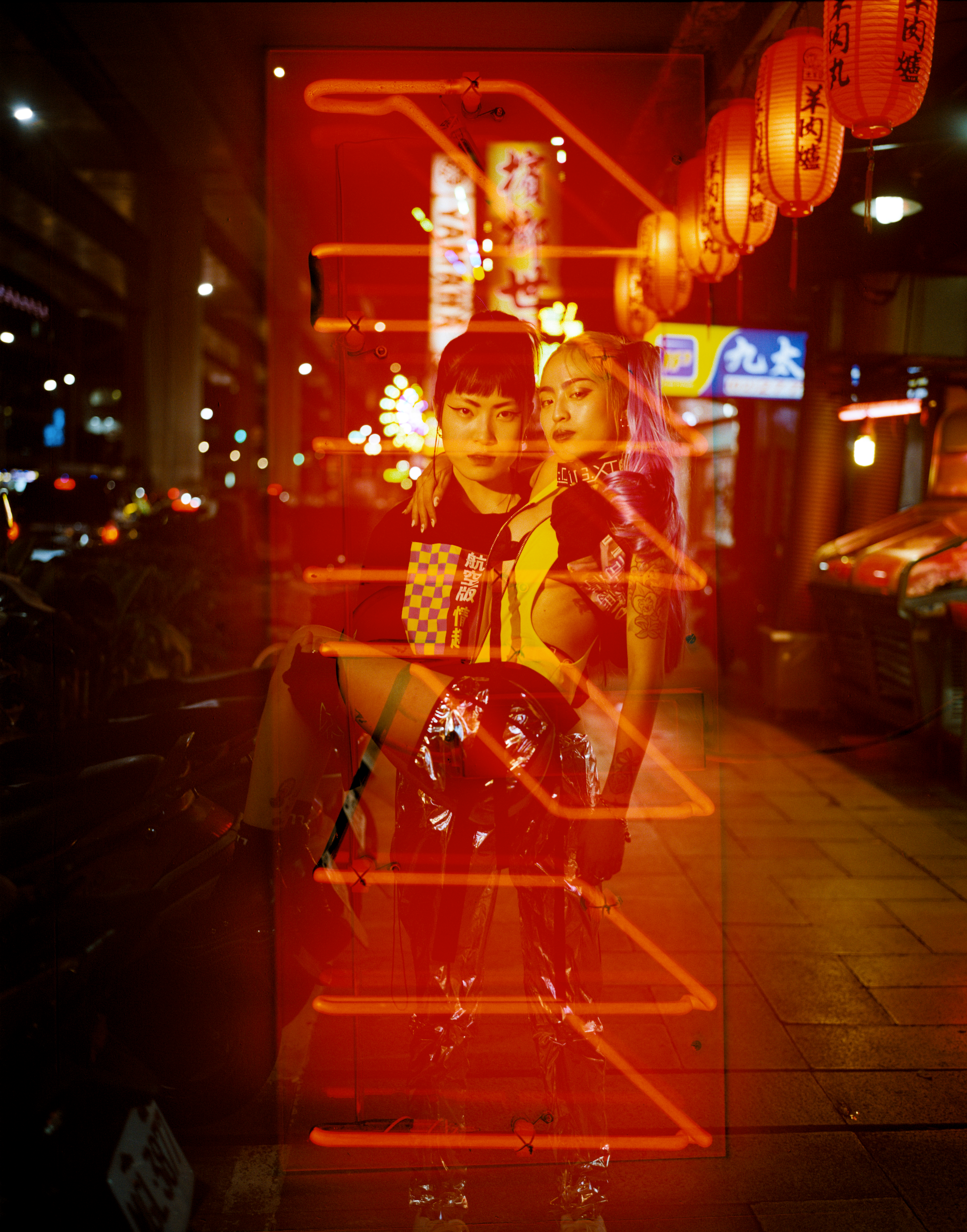 How does street photography play into your work?
I'm not a street photographer because street photographers are hunters. I'm too lazy for it, and I don't want to look for an image on purpose. Sometimes I have the opportunity to see something happening in front of me, and I maybe take one extra step to frame it better, but that's it. It's difficult to take photos in the street because the light has to be perfect; otherwise it's too messy. What's happening has to be strange. It doesn't happen all the time.
[Photography] is not a lot of work… it's a lazy thing, because things are coming and you're taking them. It's about being attentive to those moments and keeping your eyes open. I don't feel I create, when I take pictures. When people say, 'Oh, that's a great picture,' I say 'thank you' — but I feel like I should say thank you to the landscape, because the landscape is nice.
Even if it doesn't take effort per se, photography — or creativity in general — doesn't really have to be measured by the amount of effort you put in.
I don't mean effort — I mean purpose. When you try to 'mean' something, you create something in order to 'mean' this. For me, it's not conscious. I don't try to 'mean' something when I take a picture. I don't define art like that, by intention. Most people consider art, like: 'OK you want to say something. You have a message. You have to create something that [states] this message.' If this is the definition of art — I'm not doing that. For me, art is wider. It is to convey a sense of interiority through a form. There is something that I feel, and framing it expresses what I feel. I click, and then I think after.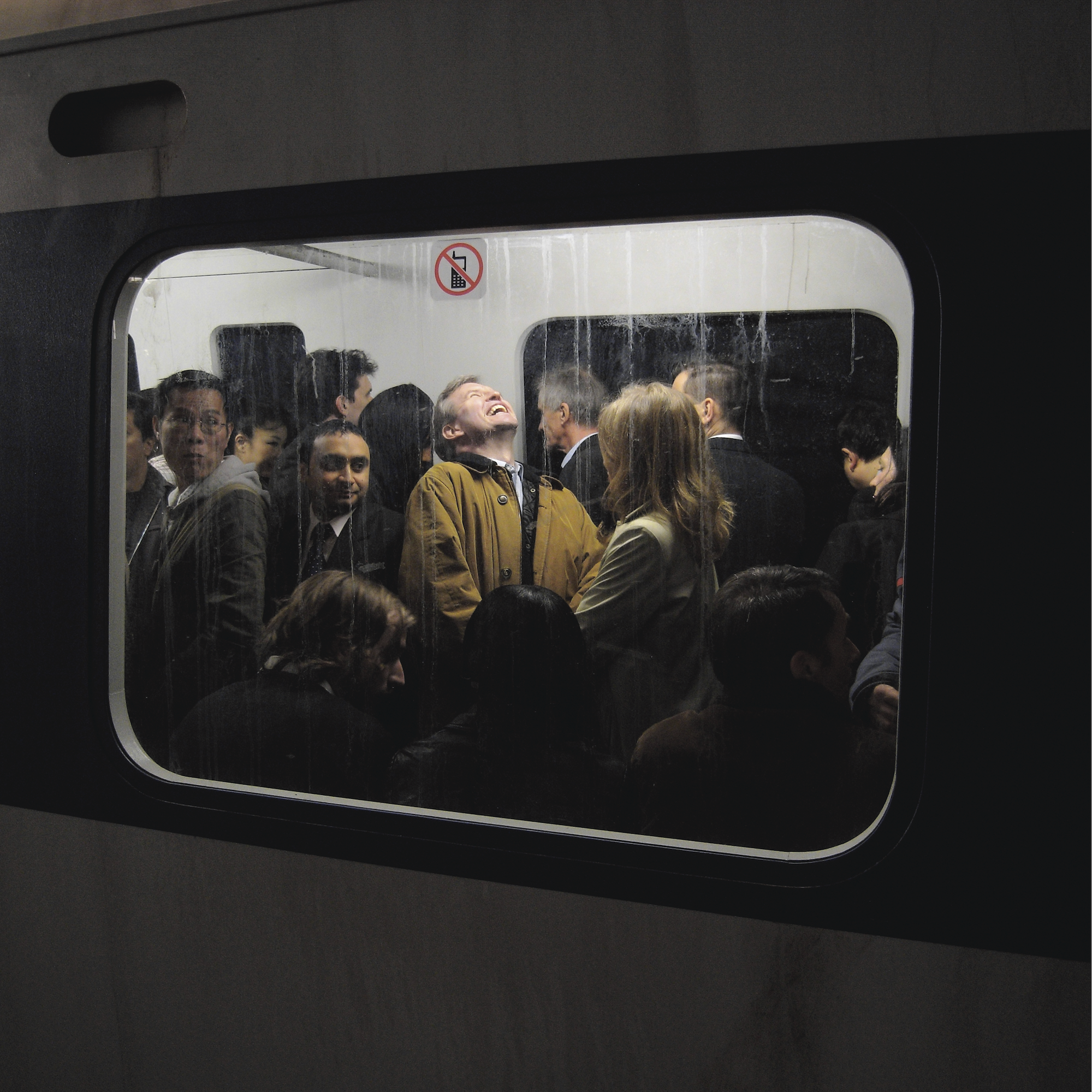 The images here cover more or less the last decade. Over the years you've been photographing, has your approach changed in any way?
The more I take pictures, the more I know how to convey what I feel when I see it. It's just technical. Before, when I took the picture, it didn't look like how I felt. Now I know a bit more how to translate that: framing-wise, and technique-wise, what I want to keep from a moment. Because it can be a real constraint: photography is mostly deceptive. You have a nice memory and you're left with a flat thing that represents the moment you lived. I like the image… but I prefer the moment that I experienced.
For the exhibition, your body of work has been split into two segments. How does that split orient the viewer regarding your output?
It's a simple way to show a whole range over the 24-hour period. 'From Dawn To Dusk' was mostly about sunlight, and the shadows it creates. For 'From Dusk To Dawn,' the mood is necessarily different: more flash, more neons, more parties, more drunk people, more erotic stuff. It's a bit like a vinyl album with two sides: a bright side and a dark side. We all know that night is another world, is really different.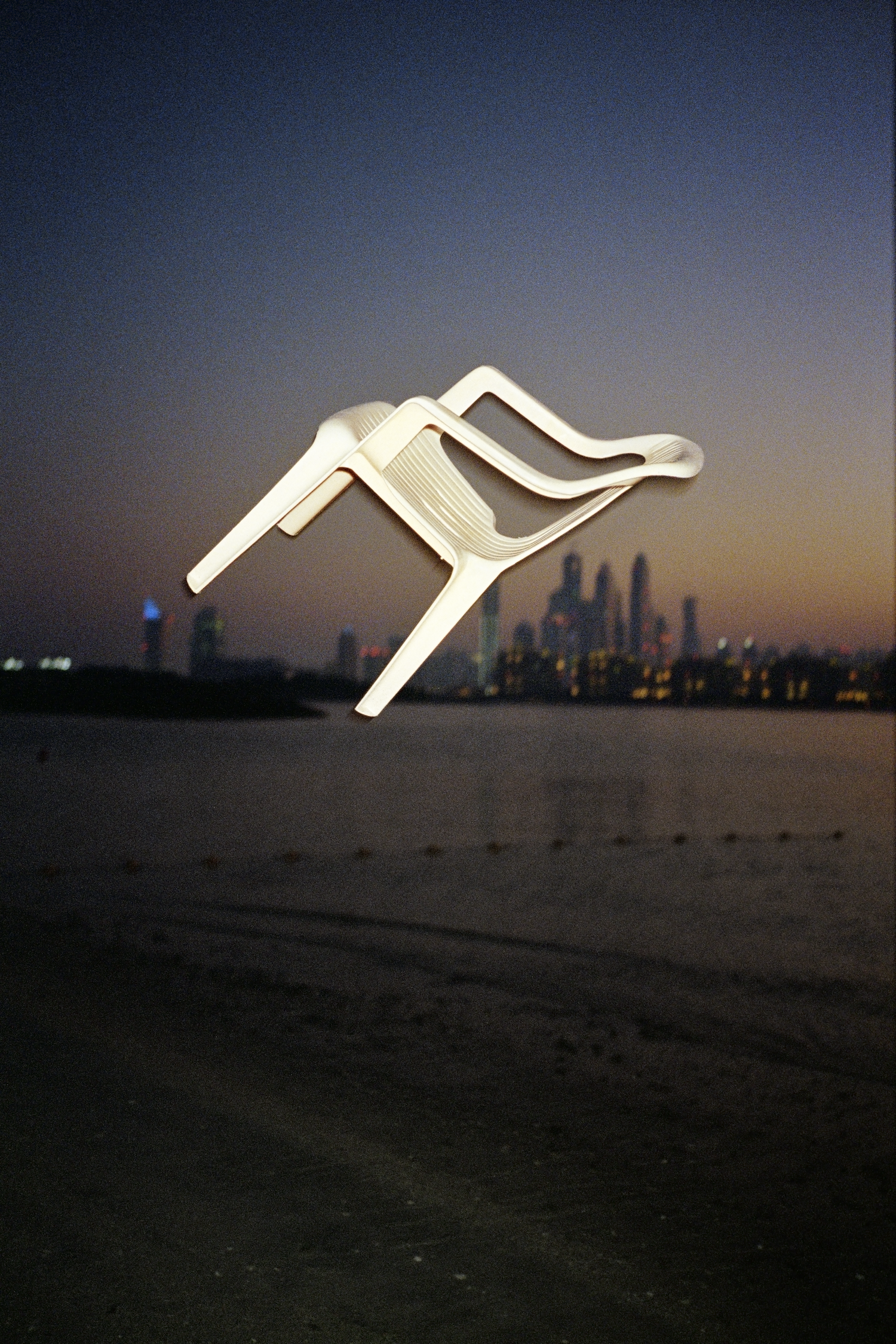 Are there other photographers whose approach or vision helped shape yours, or whose body of work inspires you?
I wouldn't use the word 'inspired' or 'inspiration' because for me this word is mystical, somehow... like it comes from something more invisible. But 'influence' works, be it from cinema or photography. I'm moved by Araki's work. For me, he doesn't differentiate between his life and his photography. Everything he does goes in the same direction. Even when it's 'set up,' it's part of his life. I think I do the same thing.
You don't have any captions, though you've taken photos in a really vast array of places. Do you "see" differently when you're abroad, relative to when you're in your native France?
I take pictures almost all the time. I try to be tourist in my daily routine, even when I'm not traveling. When I look through my images as I'm classifying them, they provide a corollary to the level of excitement of my life at that moment. It's really circumstantial. The more exciting my life is, the more clicks there are.