Images courtesy of Gucci.
Macaulay Culkin and Phoebe Bridgers walked Gucci's Hollywood show
Is fashion becoming entertainment? Darling, Gucci just proved that it always has been.
|
03 November 2021, 4:34pm
Images courtesy of Gucci.
Is there a fashion house that's as Hollywood as Gucci? Granted, the Lady Gaga-starring blockbuster drama due out later this month has helped to fuel that association over the past year, but beyond it, the relationship between the house and the world's greatest dream factory is as deep-rooted as they come. For proof, you only need to look at what happened last night on Hollywood Boulevard, when Gucci presented Love Parade, the crescendo of a year of centenary celebrations.
Even before the first look filed out of the iconic Grauman's Chinese Theater and onto the thoroughfare's (literally) star-studded pavement, there were nods aplenty to the house's razzle-dazzle history by way of the guests themselves. Perhaps most fab of all was Gwyneth Paltrow, who turned up in a red velvet suit from Alessandro Michele's Aria collection, itself a nod to the Tom Ford-era number she famously wore to the 1996 VMAs. And then there was the cast – a who's who of today's A-list including Steve Lacy, Jared Leto, Phoebe Bridgers and Janaya Khan.
More than the famous faces that turned up, though, the greatest testament to the common ground between Hollywood and Gucci was in the spirit they share. For starters, there's the theatricality of shutting down one of the most famous stretches of one of the world's most famous streets to stage a fashion show. On a more fundamental level, it's about a mutual commitment to romance, spectacle, magic and subversion.
It is, after all, these fairytale values that shaped Alessandro's cinematic perspective from an early age. In a letter shared with show attendees, he wrote of the importance of the stories shared by his mother, an assistant in a film production company in Rome, in fuelling his obsession with Hollywood, in which he described it as "a Greek temple populated by pagan divinities". The actors? His "heroes of the myth: hybrid creatures with the power to hold divine transcendence and mortal existence at the same time".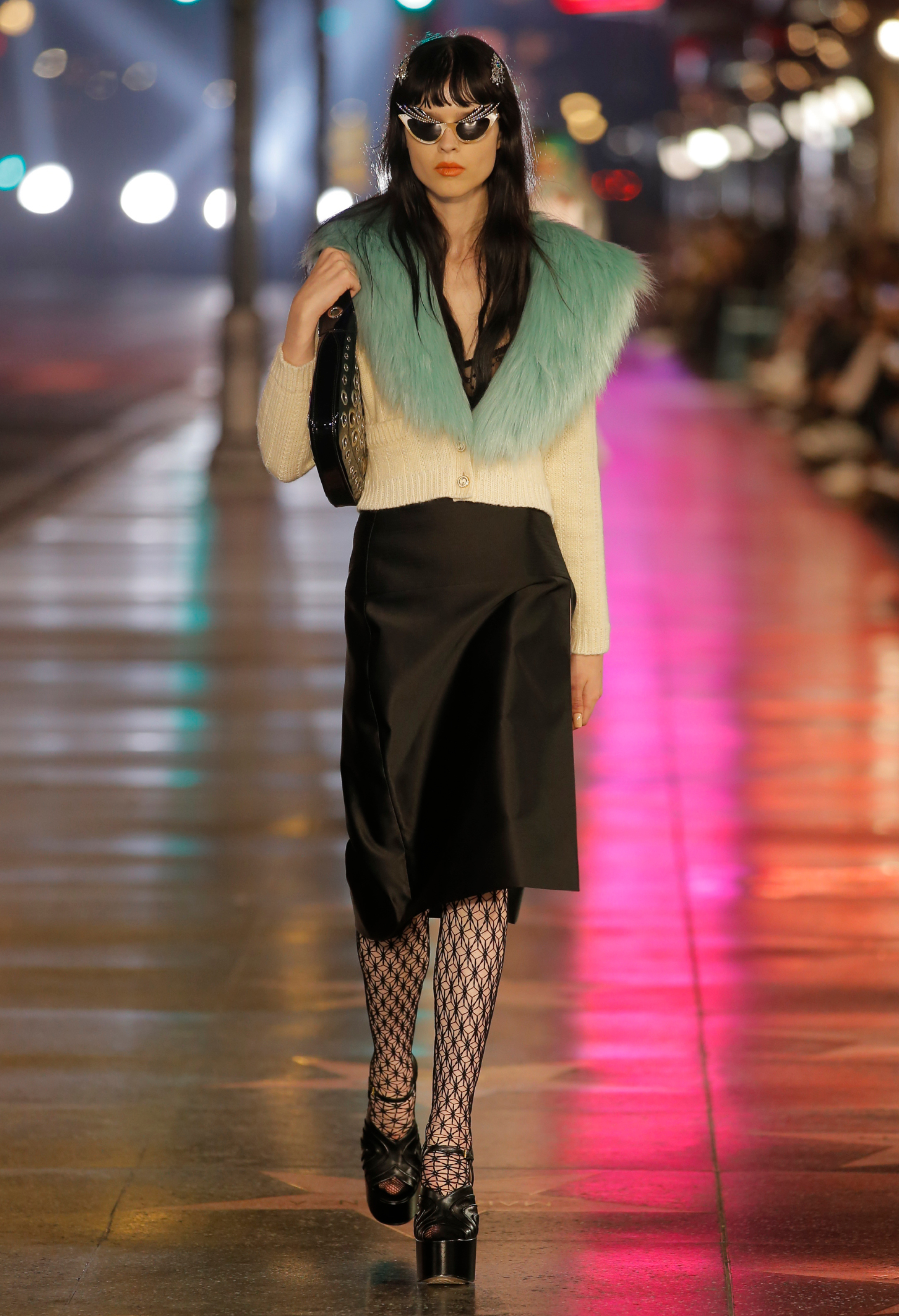 For all the theatricality and whimsy across all 115 looks, however, there was a concrete believability to the clothes. Red-carpet-ready drama was anchored by looks and motifs rooted in an LA insouciance that could have been lifted from passers-by in the surrounding streets. Olympian cascades of pleated silver lamé and faux-fur trimmed gold sequins were followed by racy lips of high-shine latex. Then came rustic Americana in the form of lace-trimmed floral shift dresses, cowboy hats and snakeskin boots. A fairy-like princess in a pearlescent satin trumpet silhouette gown, worn with a shimmering Cleopatra headdress, stood beside a guy in a baseball cap, lapel-less check coat, running leggings and mandarin trainers. Oh, and a butt plug hanging from a chain necklace.
Joined by girthy curved barbell pendants and chunky ball chains (ask one of your more, uhm, experimental friends what these could be used for) clutched like sacred rosaries, these jewellery items carried on the libidinal spirit we've seen in recent Gucci seasons (see the whips and harnesses in Aria). Then again, what was perhaps more interesting about them was how far from shocking – and in fact, just how damn chic – they appeared. In a season where we've already seen so much skin on show, it was yet another reminder of how second-nature explicit nods to sex have become on the runway again.

Of course, another major conversation of the moment that staging a show on Hollywood Boulevard naturally invites is where Gucci sits with respect to the advent of fashion's "so-called" entertainment era. Indeed, the house has been a major catalyst in reshaping how we interact with and consume fashion. Moments like Glenn Luchford's old Hollywood-inspired SS19 campaign for the house, Alessandro Michele's collaboration with Gus Van Sant on the film series, Ouverture of Something That Never Ended, and the spectacle of Gucci and Balenciaga's mutual "hacking" (without doubt one of the most playful watershed moments in contemporary fashion history) have taken branded fashion communication beyond the mere product-oriented spectacle it once was. Here, however, Alessandro's bombastic love letter to the most significant entertainment institution in the world was less about fashion becoming entertainment. Rather, it was proof that, at its best, it always has been.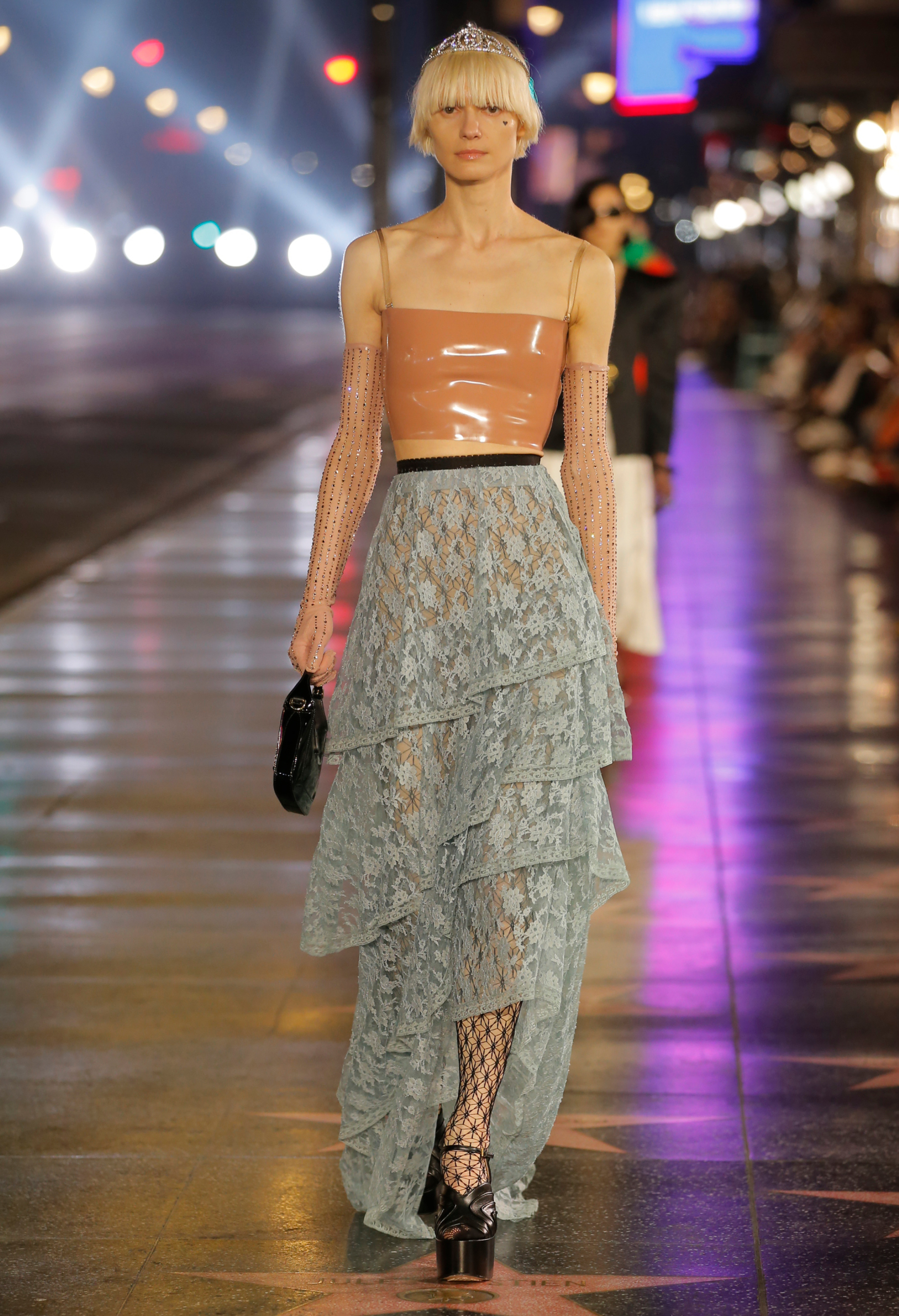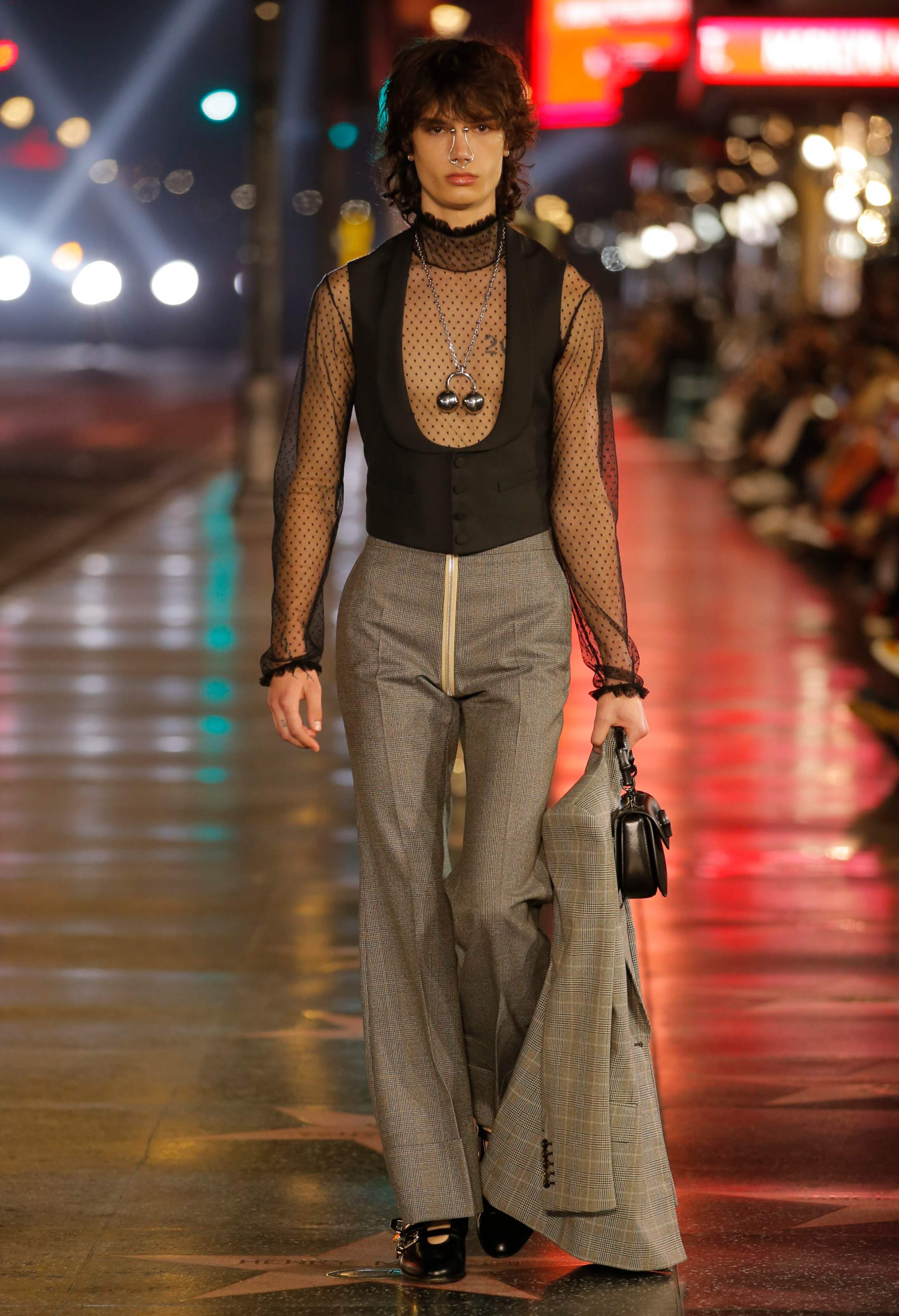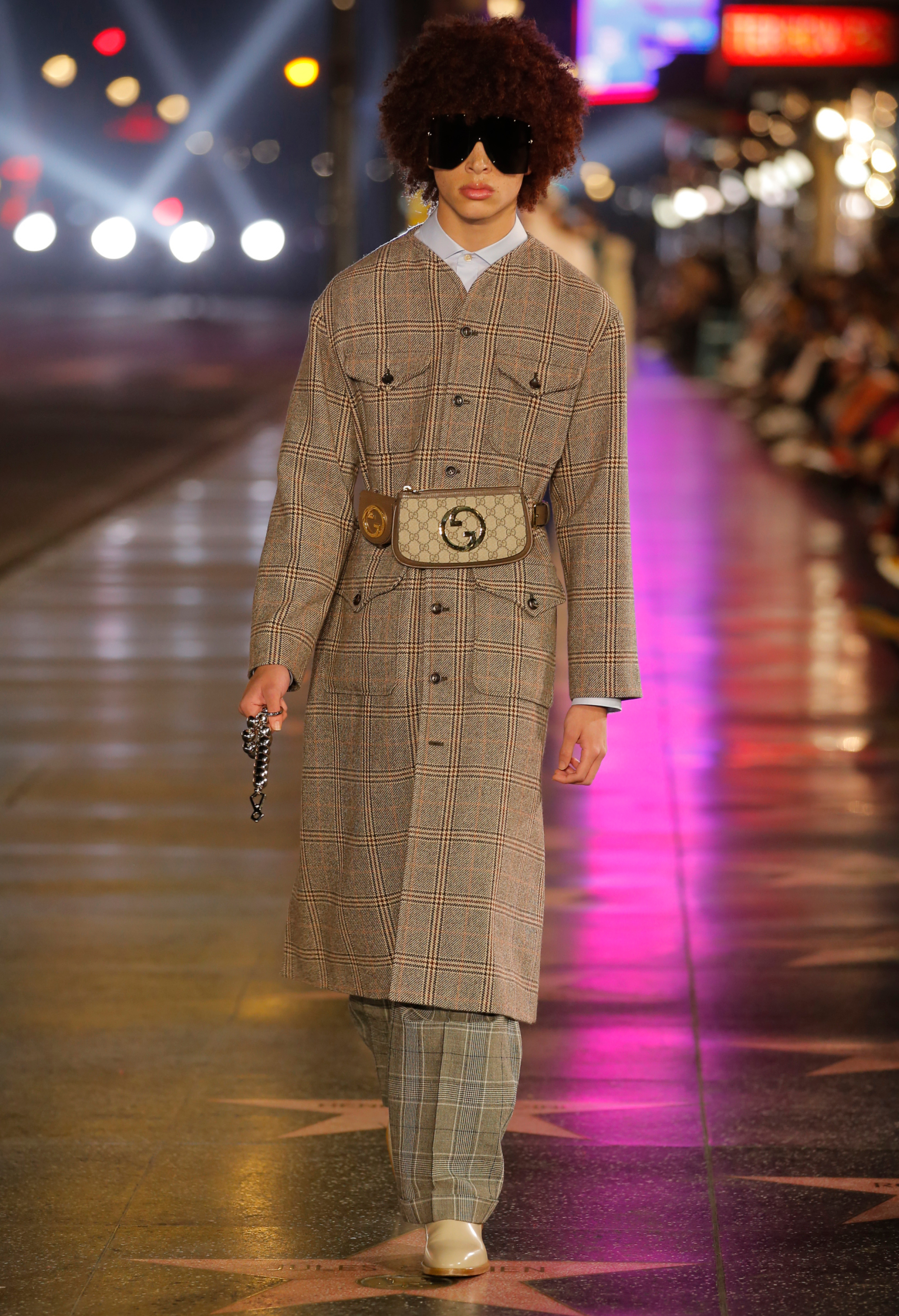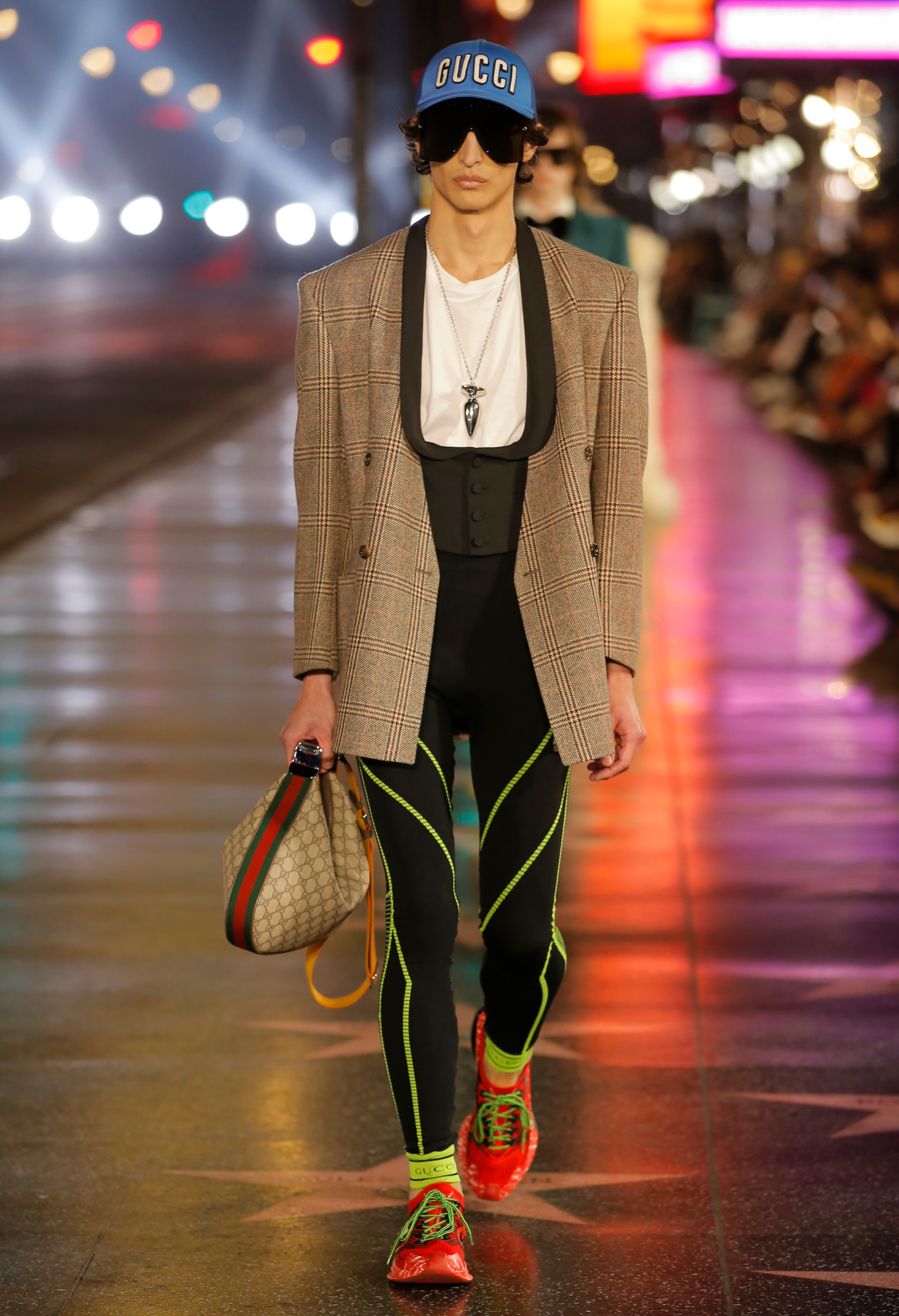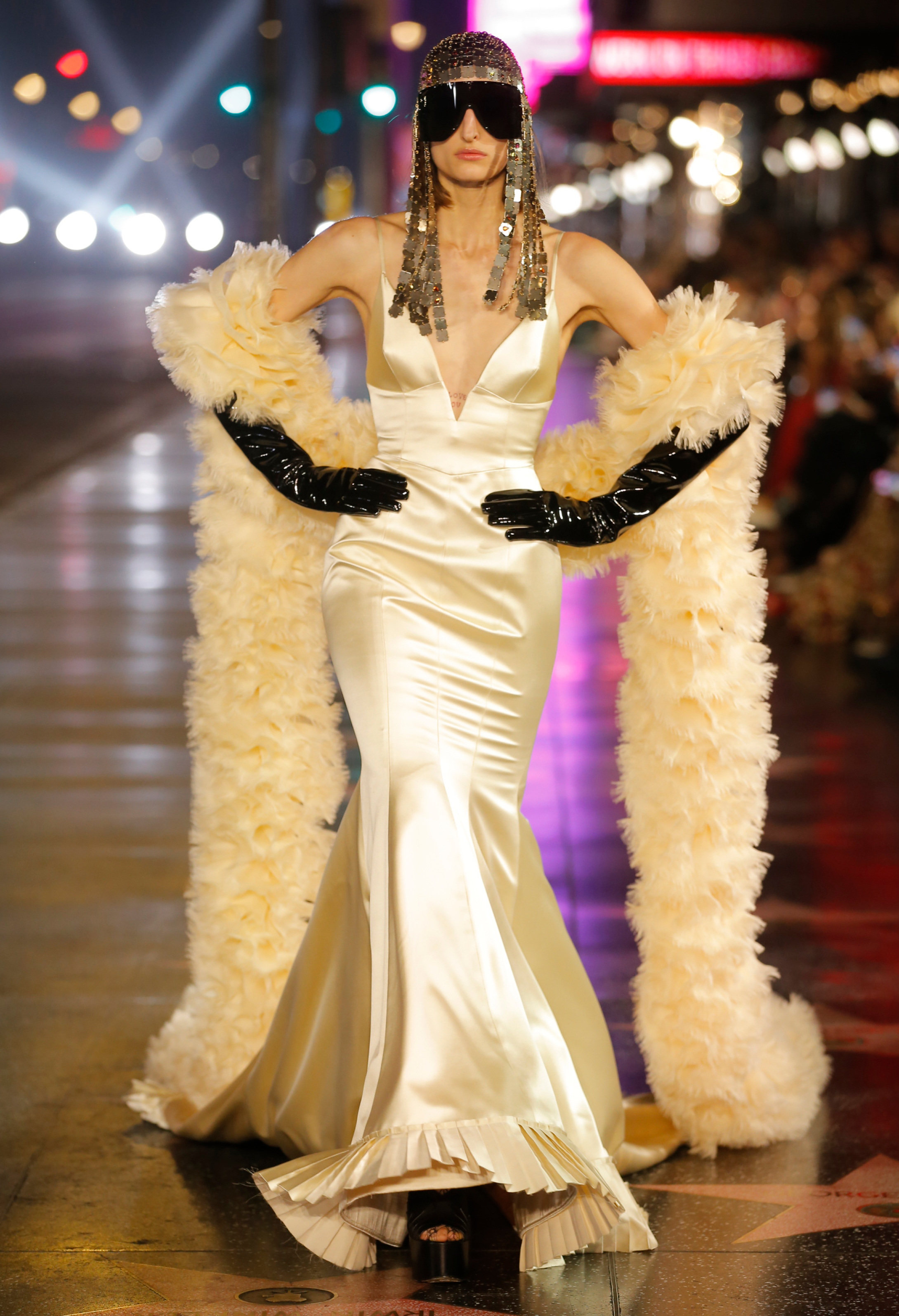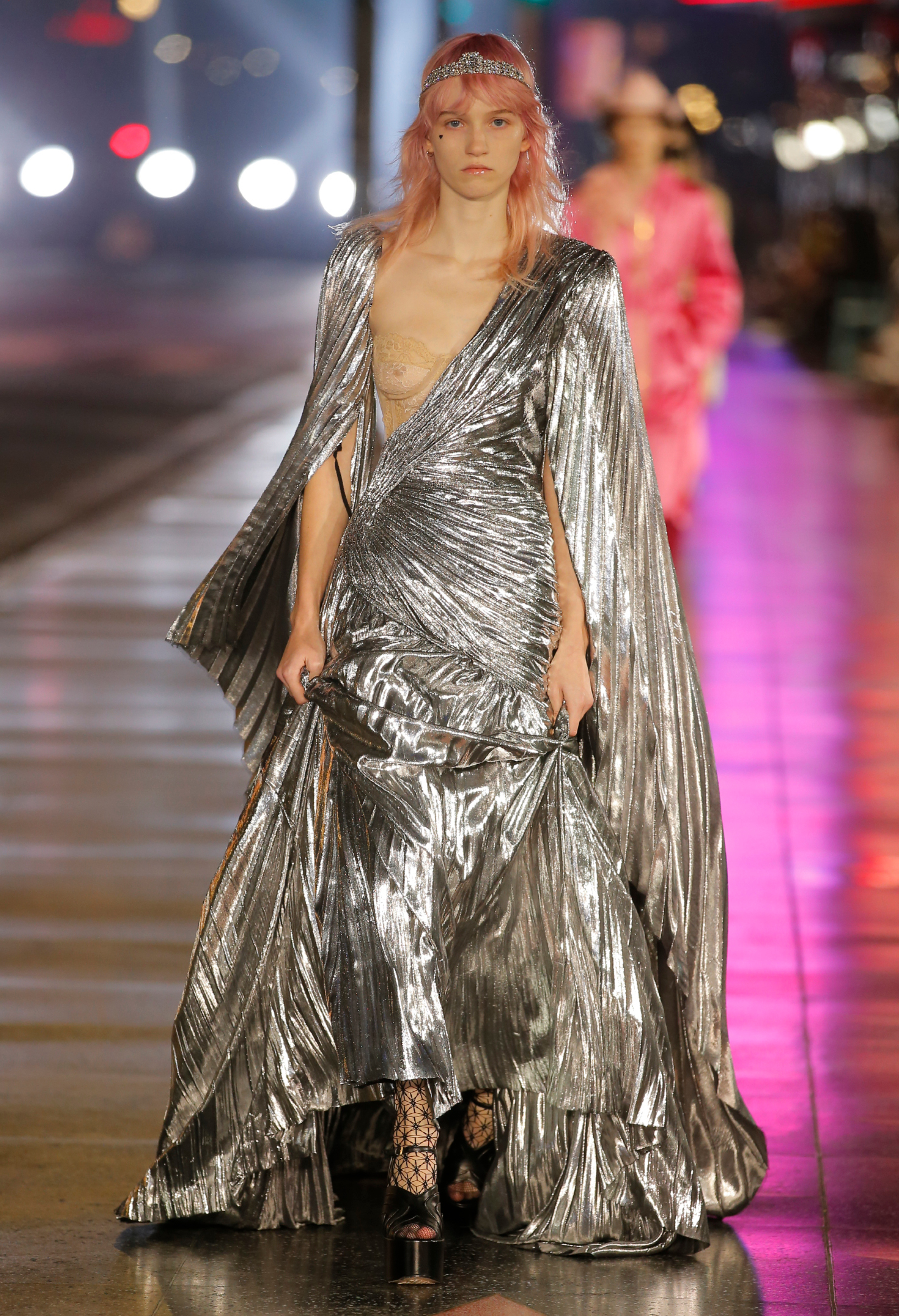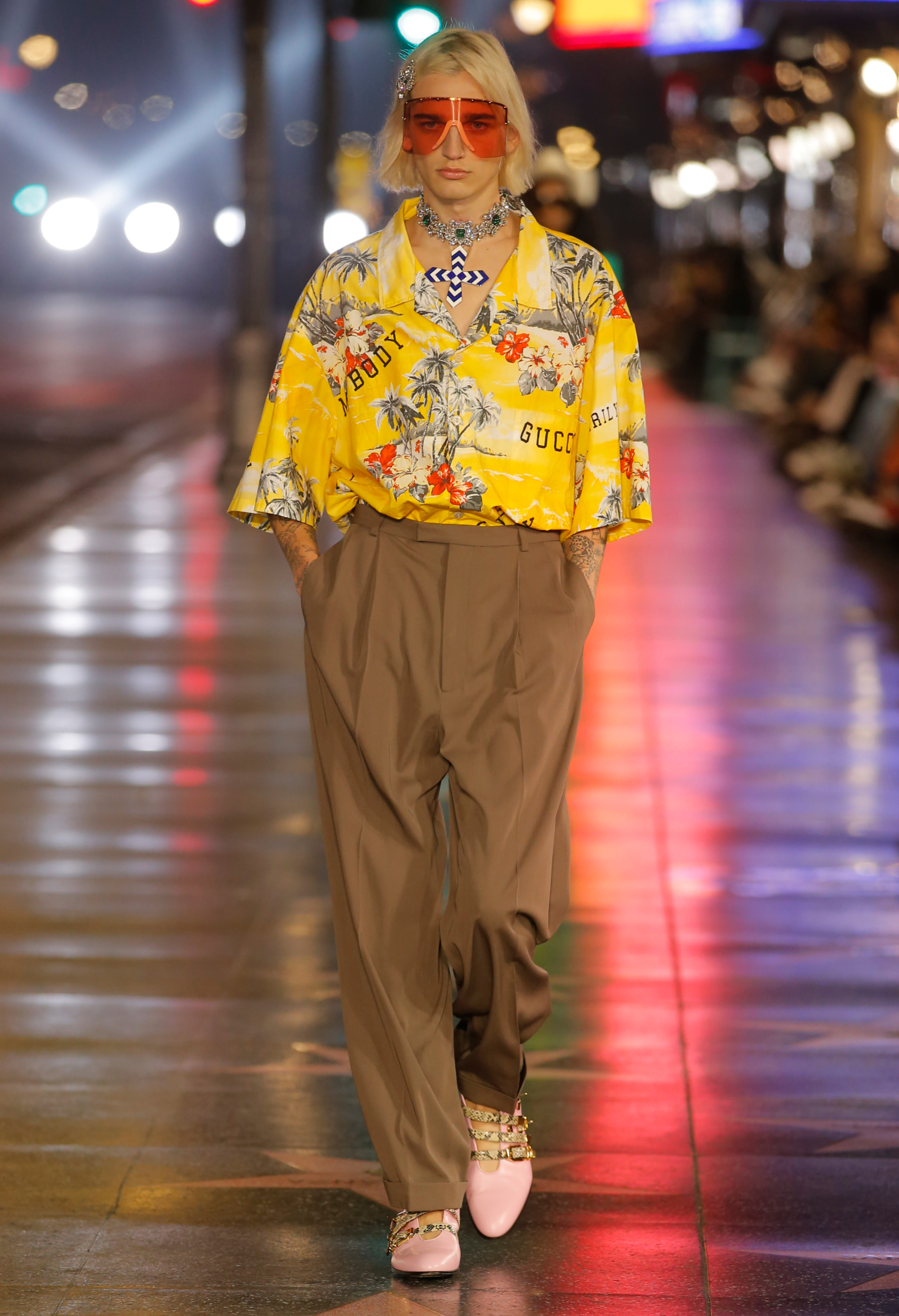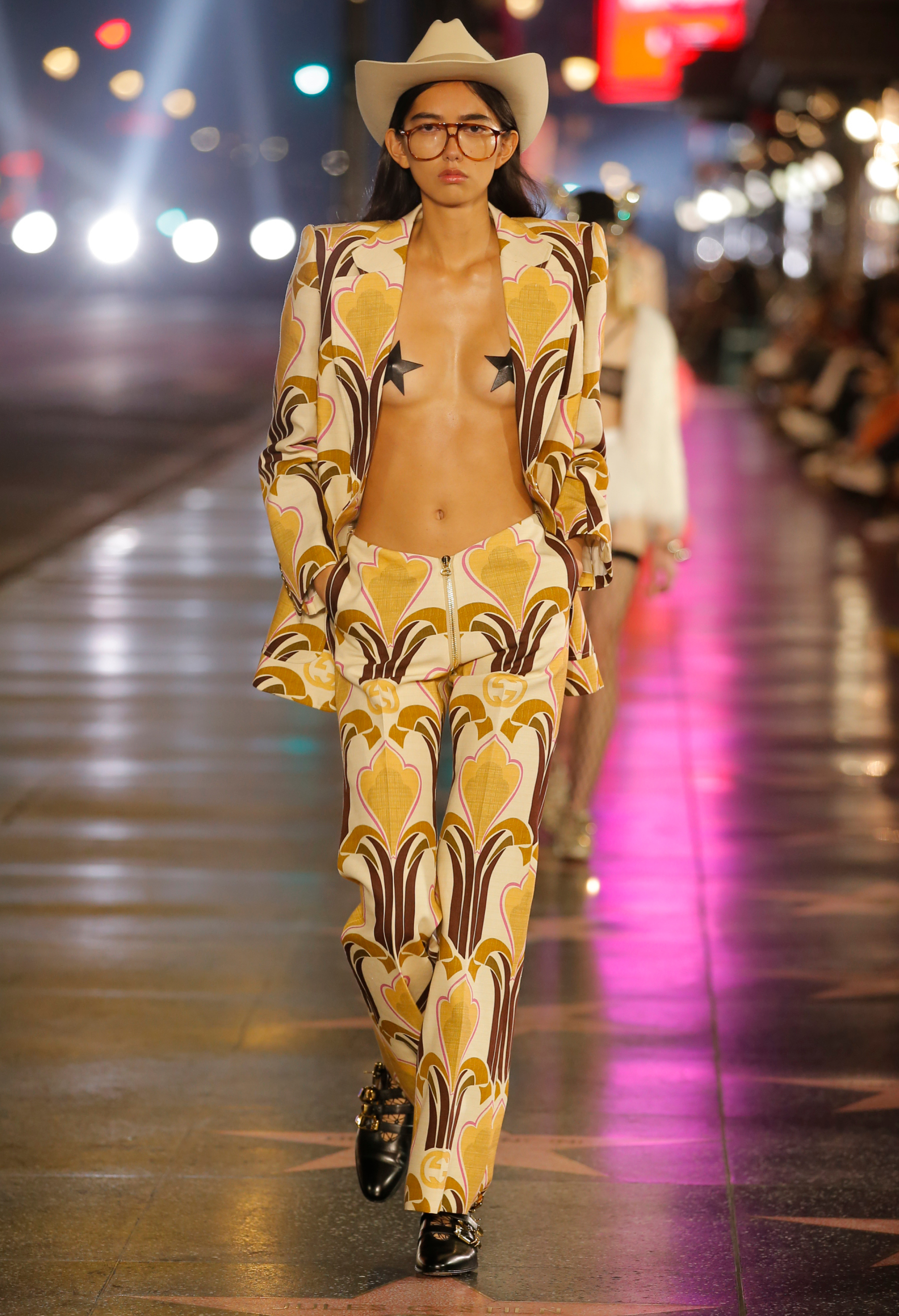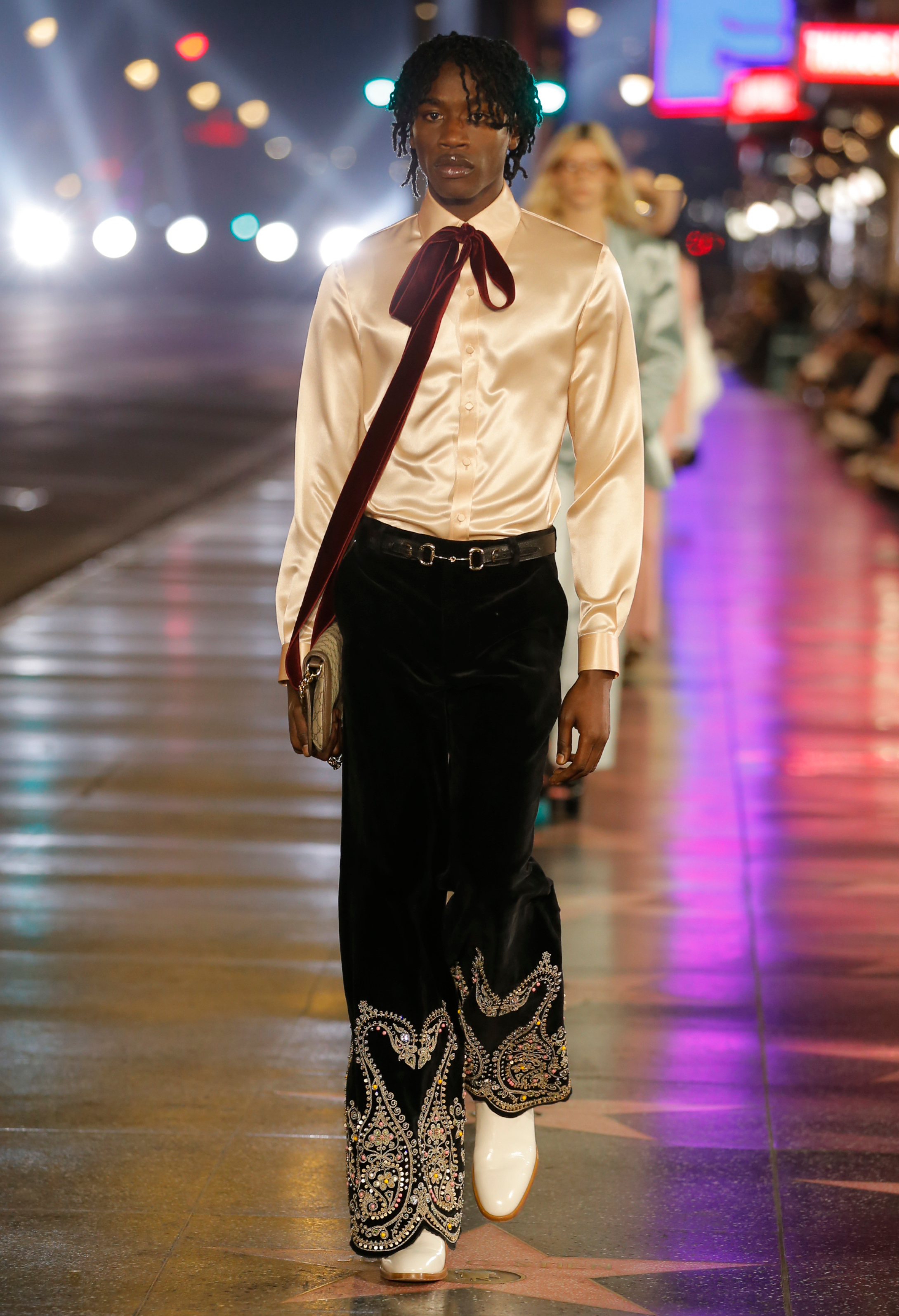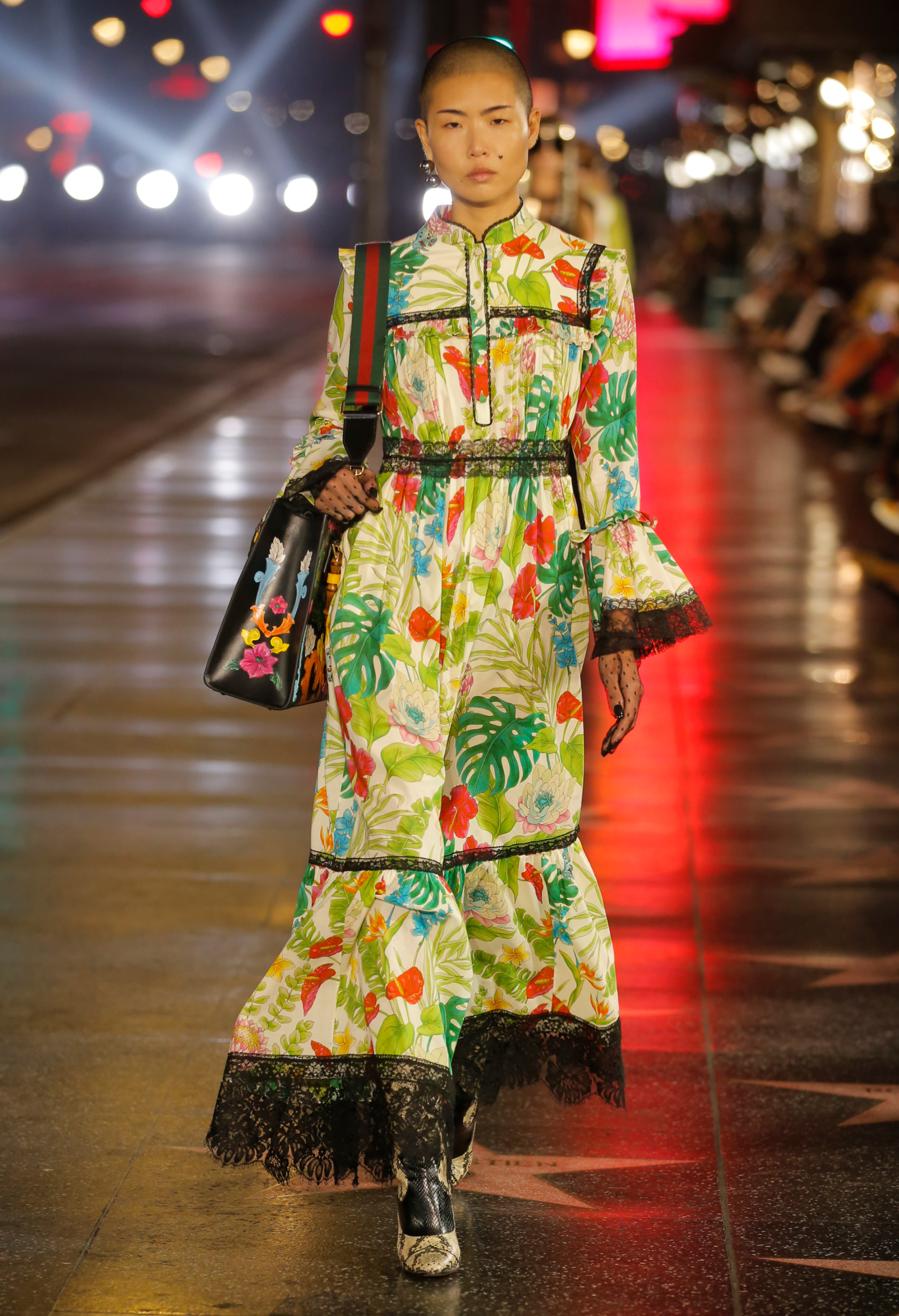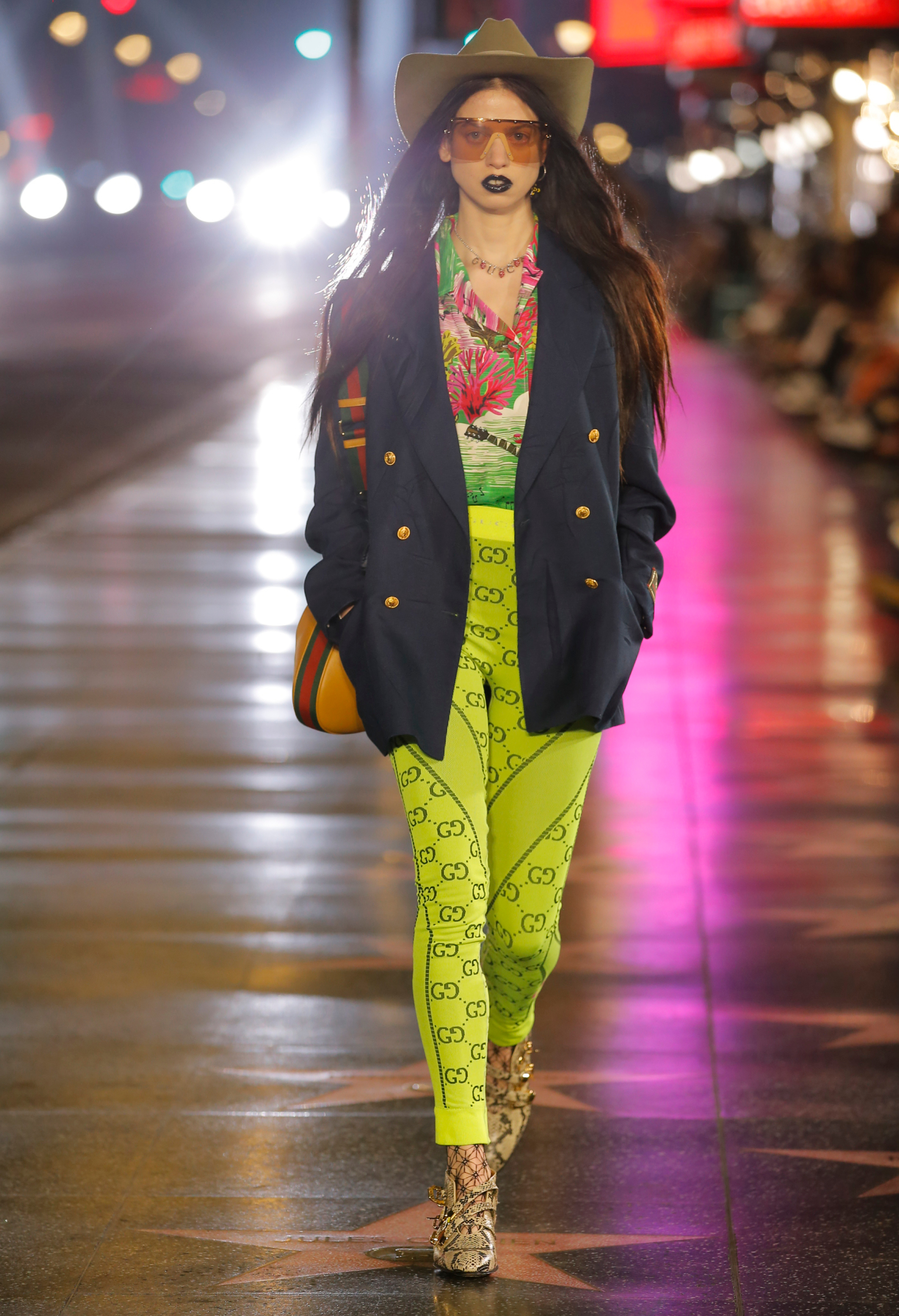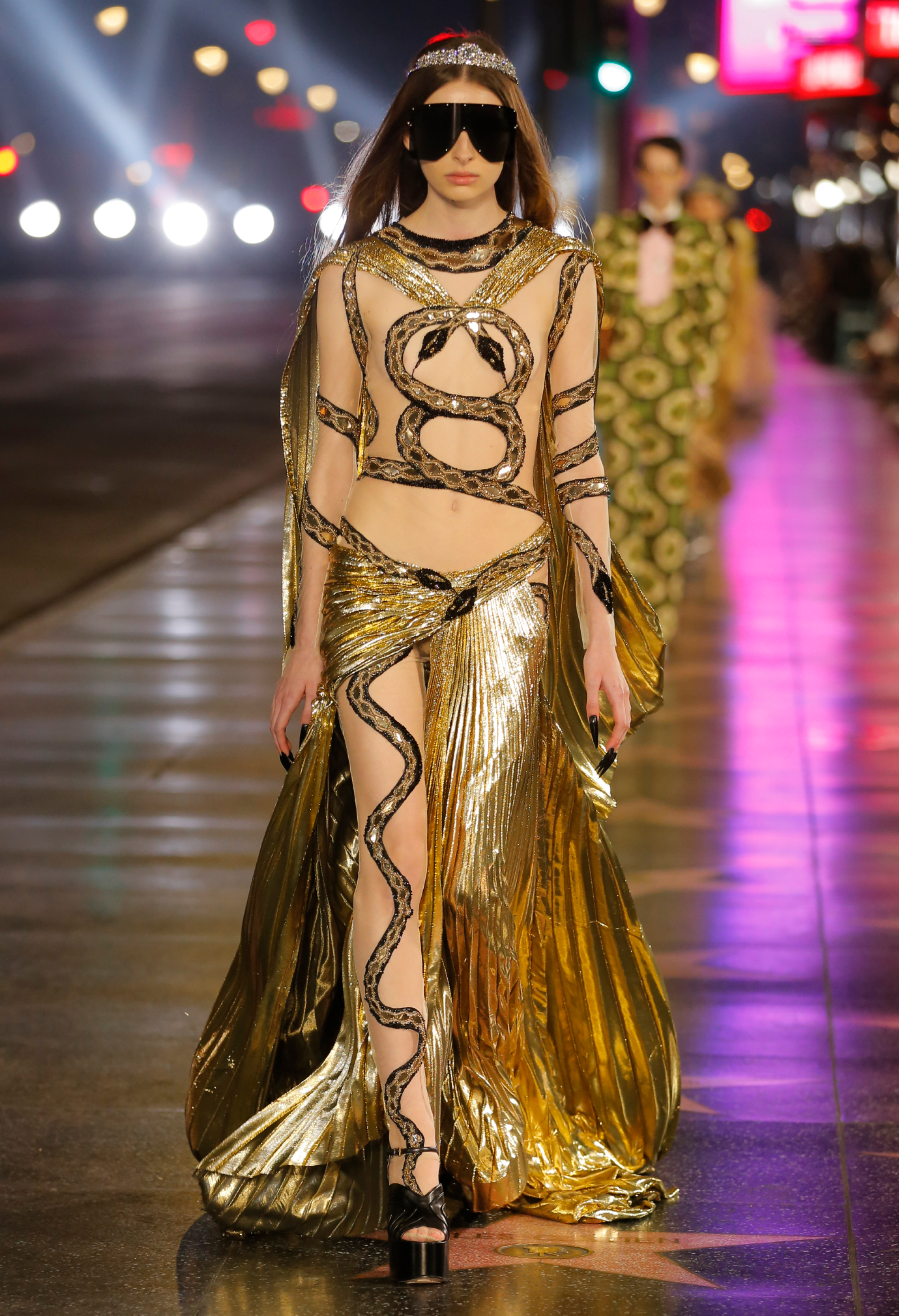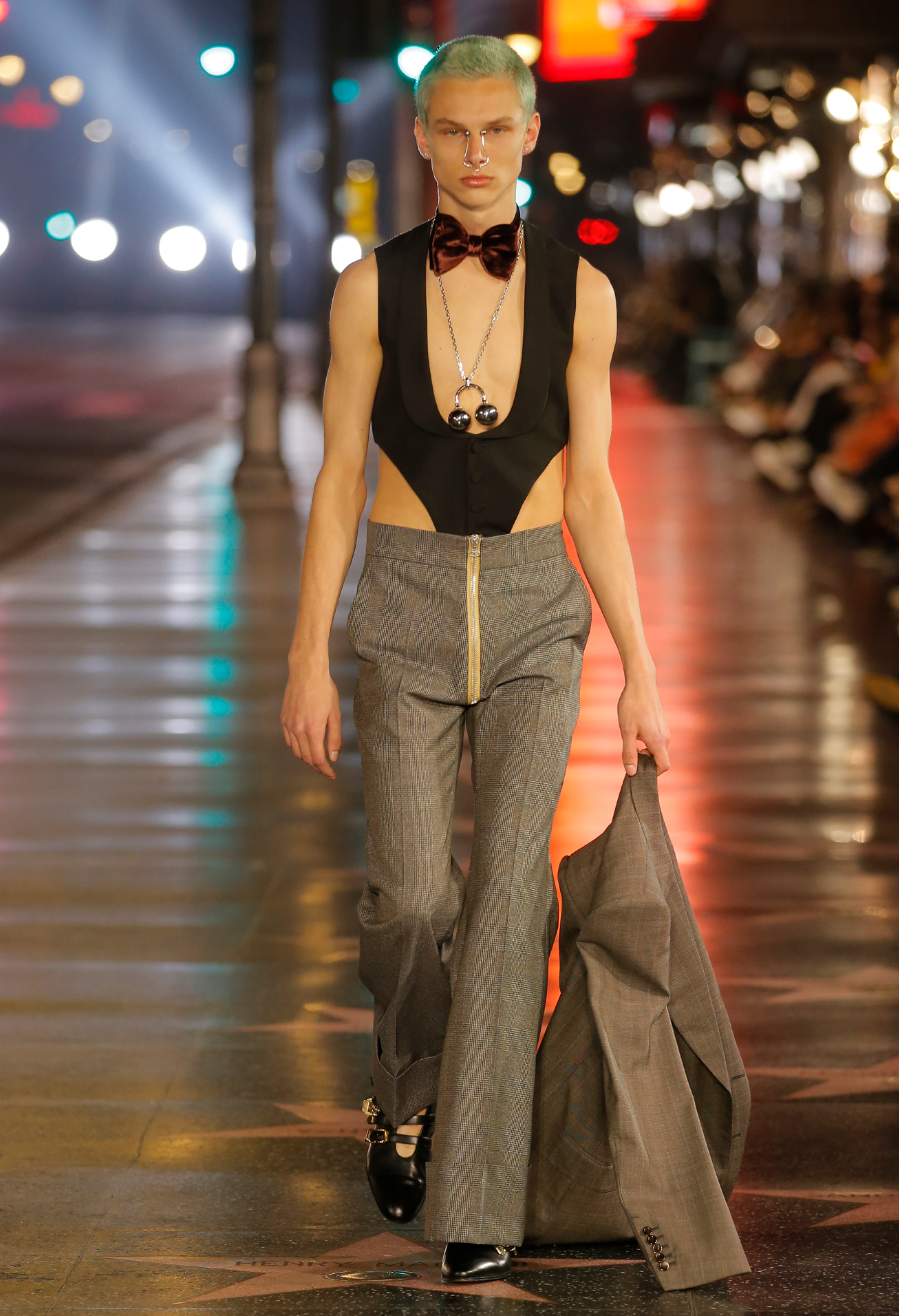 Tagged: