Bimba Y Lola take you on a surreal summer holiday in their SS22 campaign
Welcome to 'Bimbarama' – the deliciously chintzy, sun-soaked vacation destination of your dreams.
The clocks jumping forward means that we're one step closer to one of our favourite moments of the year. And no, we're not talking about Paris Couture Week AW22 (though ngl, we're pretty pumped for that too) – we mean a sand-and-bucket-toting, cheesy-disco-dancing, factor-50-soaked summer holiday! For a long time, we were convinced that there wasn't anyone on this good earth that loved a 99 Flake and a piña colada sur la plage as much as we did, but with the arrival of Bimba Y Lola's SS22 campaign, it would seem we were wrong.
Shot and directed by artist, photographer and director Max Siedentopf, the Spanish brand's latest campaign is a high-camp celebration of summer hols at their chintziest – and therefore their best. Titled Bimbarama, it comprises four vignettes that offer surreal insights into a dream holiday landscape that is – along with its resident holidaymakers – trapped inside a giant souvenir snowglobe. While we're still trying to decipher what's behind the powerful symbolism at play, what we can say is that it's one of the most fun fashion campaigns we've seen in some time – so much so that it had us trawling the Bimbo Y Lola website for bolshy summer looks.
Before you go and do the same, here's Max to tell you more about Bimbarama, his favourite holiday souvenirs, and where he'll be wearing his Bimba Y Lola get-ups this summer.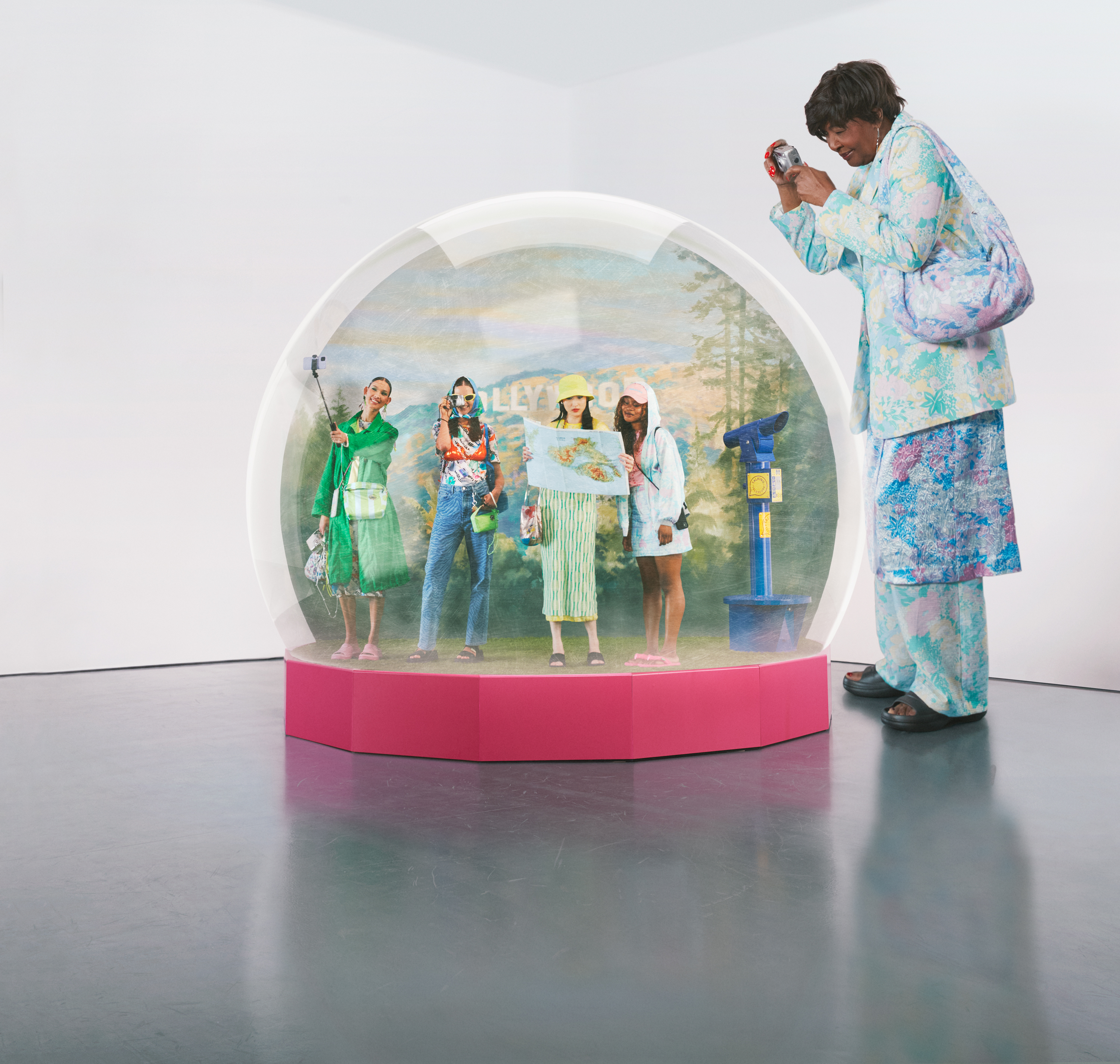 How would you introduce the Bimba Y Lola SS22 campaign?
Ideally while lying at the beach, surrounded by loads of colourful inflatables and a grumpy lobster.
How do you think your photographic style and the world of Bimba Y Lola complement one another?
I guess we both like to go on summer holidays.
What aspects of the collection were you most interested by?
I loved the collection's tongue-in-cheek references to the oversaturated tourism industry, so I also wanted to play with these in the campaign.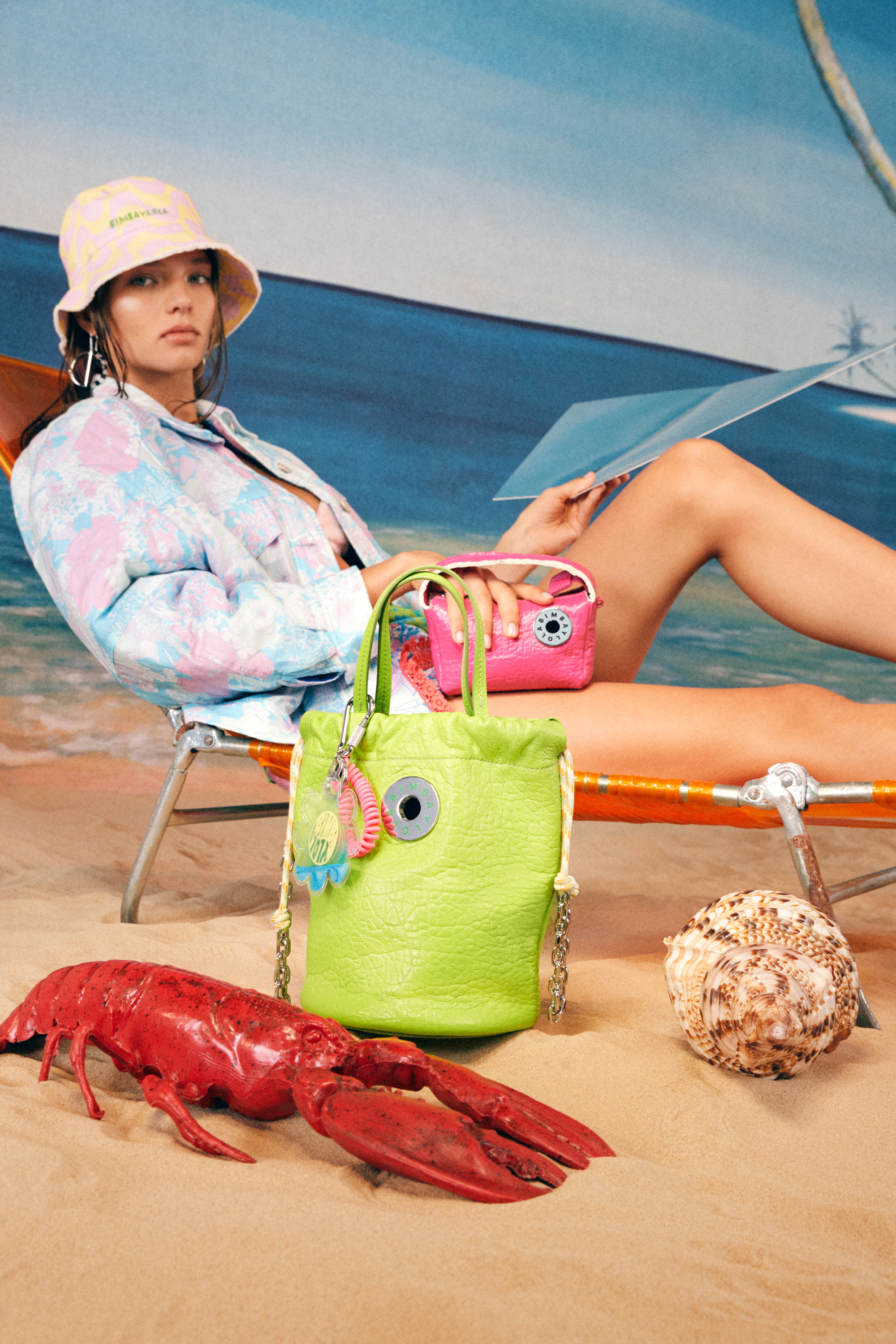 The campaign echoes the feel of chintzy holiday pictures and souvenirs. What are some of your favourite souvenirs that you've picked up on your travels?
I practically emptied the entire souvenir store on top of Mount Etna, which was selling all kinds of volcano merchandise: volcano t-shirts, volcano keyrings, and even a mug that was made out of volcano lava. I did the same at Loch Ness where I got every single thing that had Nessie on it.
Panorama, Solarama, Melodrama and Discorama – tell us more about these different facets of the Bimbarama world?
Each one focuses on one of the highlights of a typical summer vacation. From classic sightseeing adventures to hanging out at the beach to ending your sun-soaked day at a cheesy disco that also serves big platters of shrimp and cocktails in every colour combination imaginable.
In the campaign, we see the Bimba Y Lola SS22 collection being worn everywhere from the club to the beach. Where are you wearing it? And what are you wearing?
Ideally, the entire collection all at once inside a stuffy snow globe.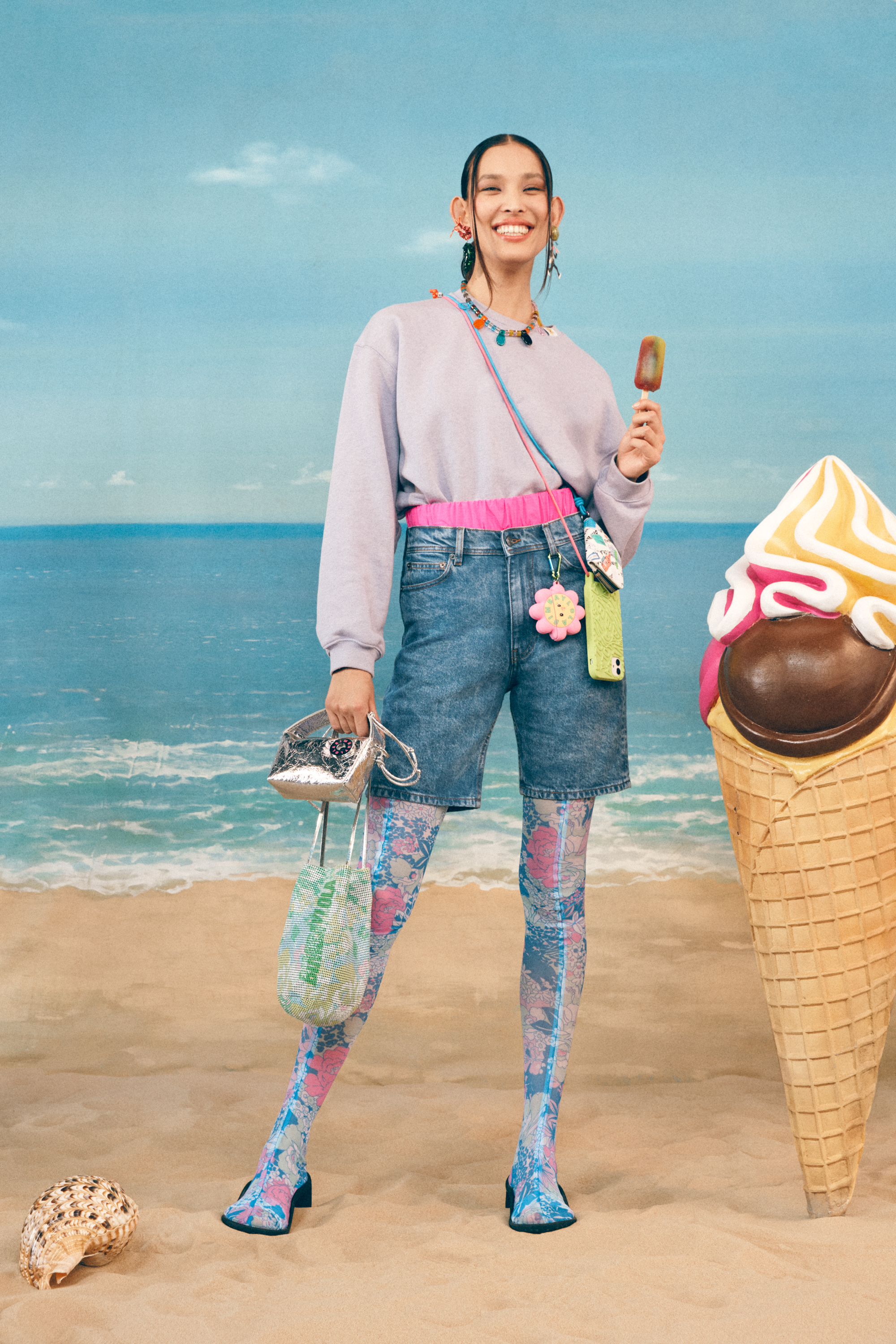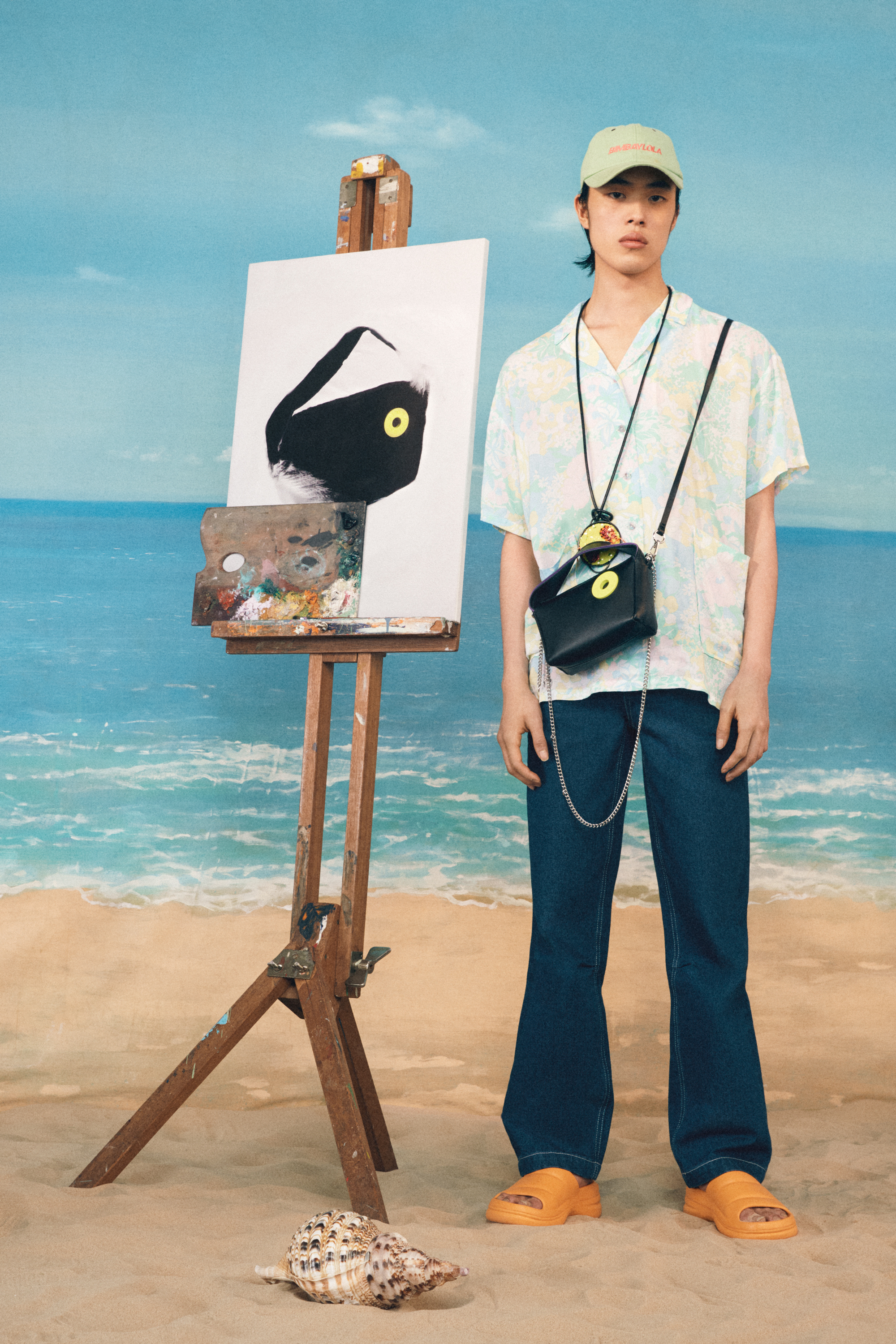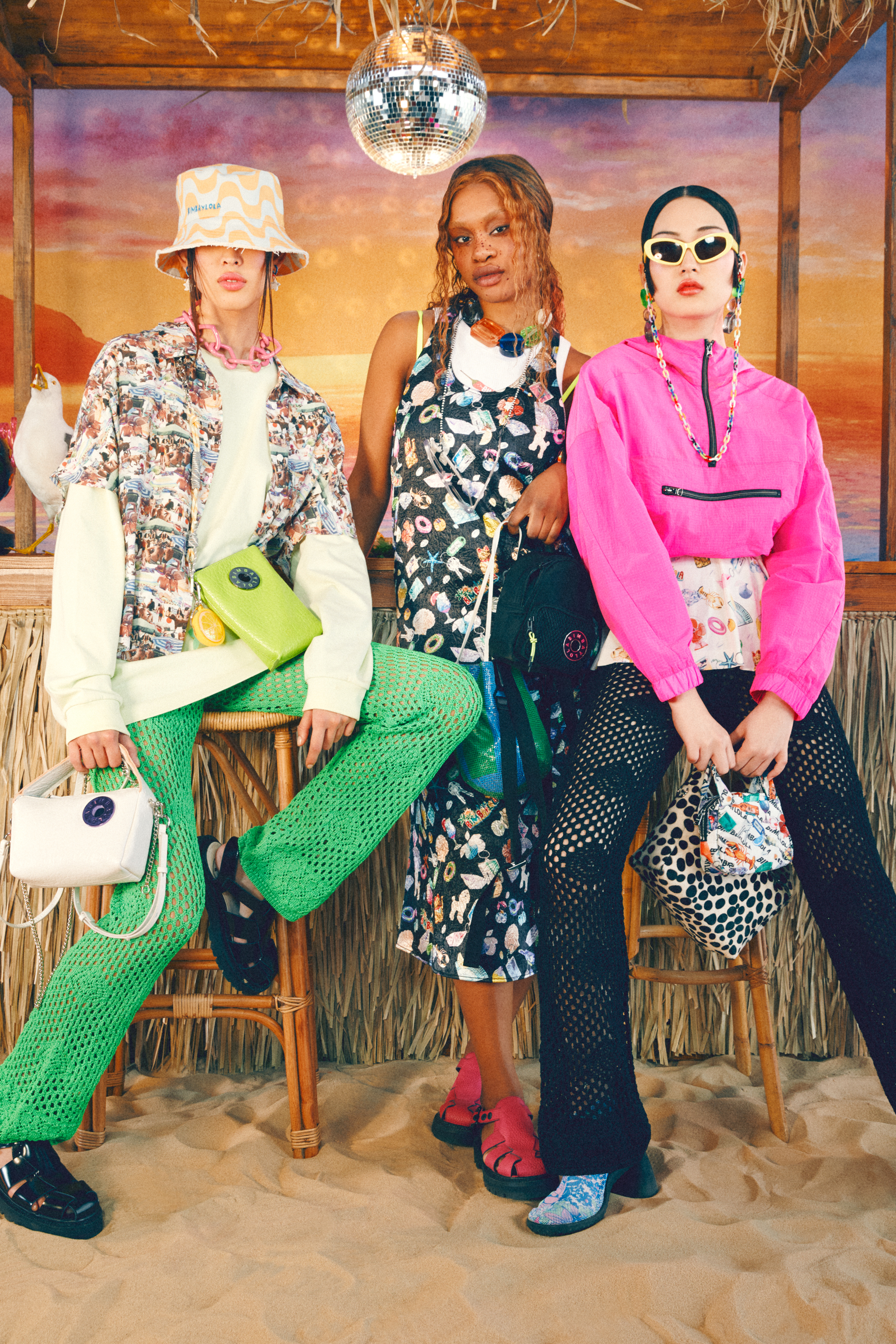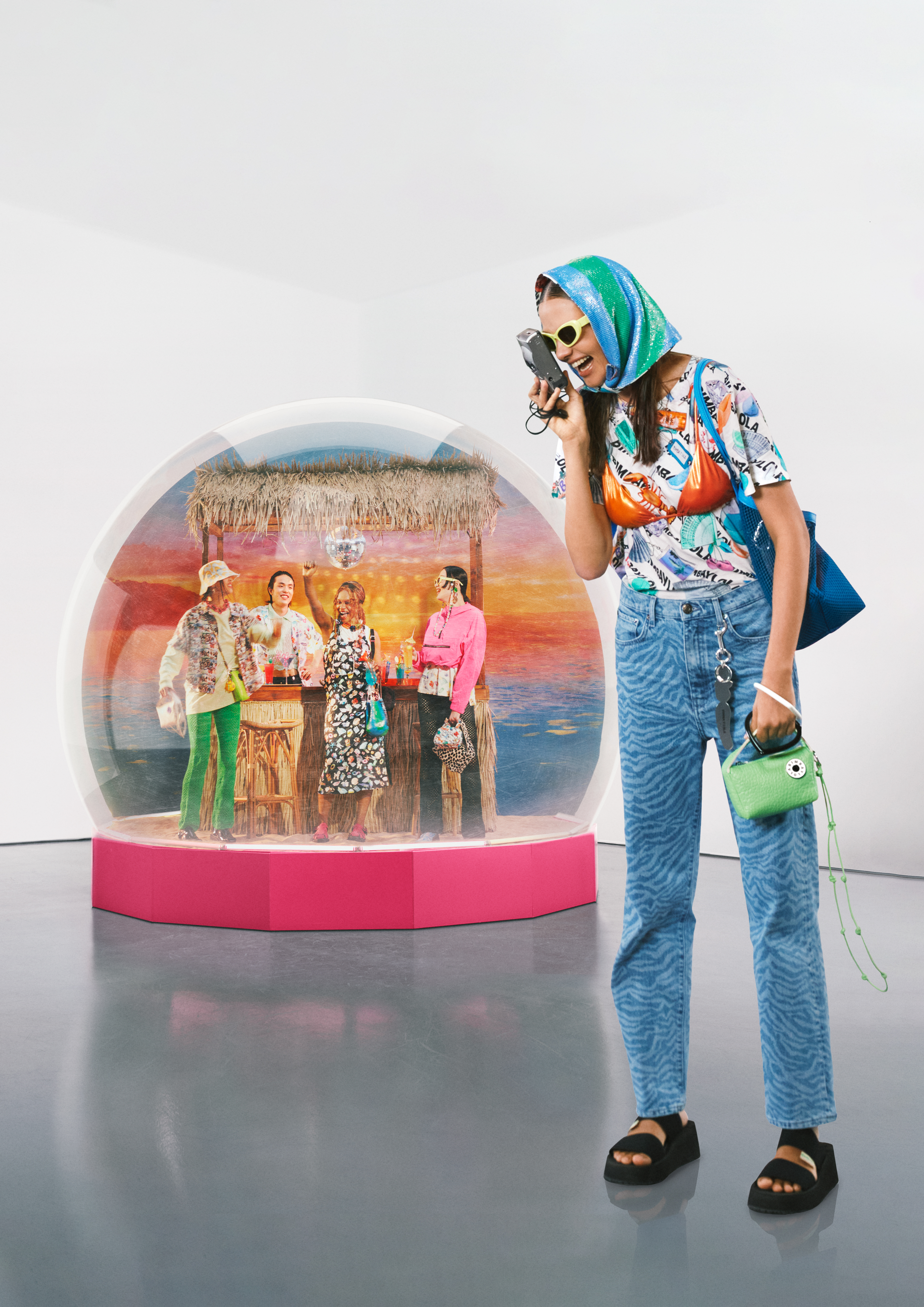 Follow i-D on Instagram and TikTok for more fashion.
---
Credits
Photography Max Siedentopf
All images courtesy of Bimba Y Lola
Tagged: