Gucci and Balenciaga just broke every rule of luxury fashion
Alessandro Michele just "hacked" his friend Demna Gvasalia for one of the most game-changing brand partnerships we've ever seen. Just don't call it a "collaboration".
Images courtesy of Gucci
Welcome to a new era of fashion. Forget everything you think you know about fashion houses, sacred house codes and monolithic designers in their ivory towers. Today, worlds collided as two of the most pop-culturally relevant fashion houses on the planet came together for an unprecedented "mutual contamination". First there was Miuccia and Raf at Prada — now, Gucci and Balenciaga, the Italian and French cousins under the same Kering umbrella have joined forces for the former's latest collection, titled 'Aria'. Fashion — and its preciously guarded rules and traditions — may never be the same again.
Why? And more importantly, HOW? Well, both fashion houses and their respective creative directors — Alessandro Michele and Demna Gvasalia — have simultaneously re-shaped the look of contemporary fashion within their roles, which they both started within a year of each other. They share a synergy in dismantling the rules of gender, taste and branding — and they've arguably brought elements of street style into high fashion, even if their streets couldn't be further apart. Perhaps because of that, however, their customers are often mutual: digitally plugged-in, sartorially extroverted, unbothered by labels (unless they're the ones in clothes). Despite the tension between Alessandro's eclectic luxe maximalism and Demna's raw Slavic synthetics — ultimately, they're both fashionphiles. "Rejuvenation is the only way to make fashion live," Alessandro said during a post-show press conference. "I wanted to take the dialogue to extremes. I developed a deep reflection on what I was doing and I wanted to celebrate the brand — but also to look elsewhere to do something different."
Different indeed. Radical, absolutely. Gucci's show, which took place digitally as a catwalk show turned fashion film, was a celebratory affair. This year, the Italian house turns 100 years old. What better way to crystallise its vision than to look outwards to new pastures, rather than just backwards into the archive? Alessandro called up his pal Demna and it was as simple as that. "Demna really enjoyed the idea of me using his patterns, his styles, to transform them into something else," the Roman designer continued. "He found it really funny. I thought that was nice, also thinking about the eternal youth that has captivated both houses." A partnership on this level, after all, takes a lot of guts and equal footing. Both are confident enough in their visions and signatures that they're not worried about competitive rivalry or brand dilution. It only makes them stronger.
Just as Gucci has shunned the labels of seasons, fashion weeks and gender, it is also keen to dismantle the notion of fashion's run-of-the-mill collaborations — choosing instead to call this union a "mutual contamination," or "hacking," as the publicists politely put it. But the collection wasn't just a parade of hybridised Gucciaga / Balencigucci styles (although there were plenty). Alessandro brought back a plethora of sumptuous velvet classics from the house's Tom Ford era, and continued its emphasis on sexuality by turning usually buttoned-up equestrian gear into kinky, fetishistic motifs worn throughout as harnesses and chokers. "I was trying to create a rebirth again with this house because Gucci is a very complex container that includes so many things," he said. "Gucci has a cult power, and Tom was maybe the first one to realise that Gucci has this sort of power. This brand has had multiple births thanks to its conversations with the outside world. I feel lucky to not feel the weight or burden of the history that some French brands have. Instead, I have a lab to experiment in."
The catwalk was lined with walls of flashing paparazzi cameras in lieu of an iPhone-wielding audience, and the show ended with a film co-directed by Floria Sigismondi and set in a nightclub, those long-lost centres of hedonistic celebration. It set the tone for a year of centenary birthday celebrations yet to come. "Everyone will be invited to this birthday party," Alessandro said. Collaborations may now be de rigueur in luxury houses — but this heralds a new era of thinking outside the box; inclusivity by nature, rather than just optics. One hundred years from now, who knows what Gucci will look like. "Where there is fashion, there is life," Alessandro sagely pointed out. "And fashion has come to life again."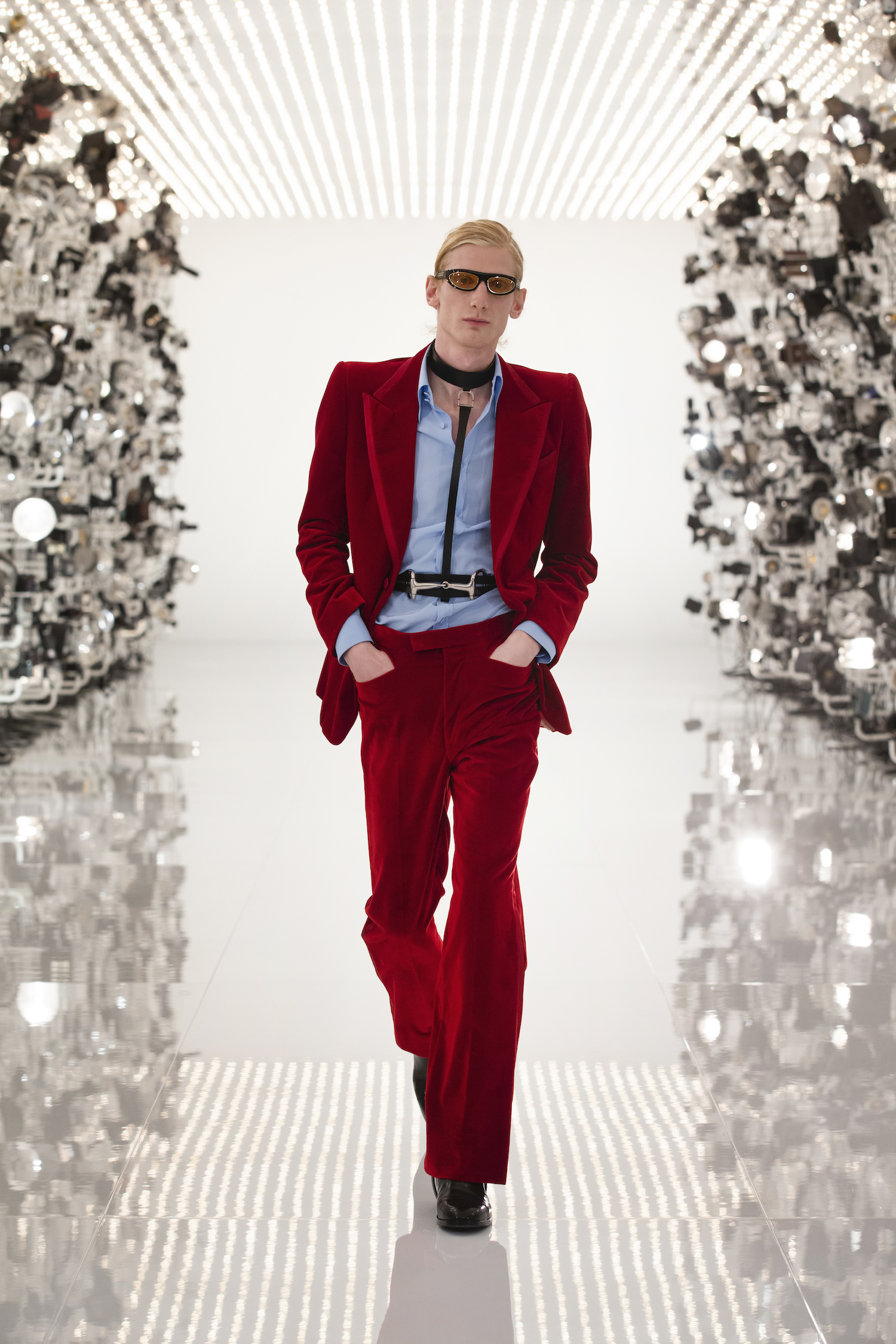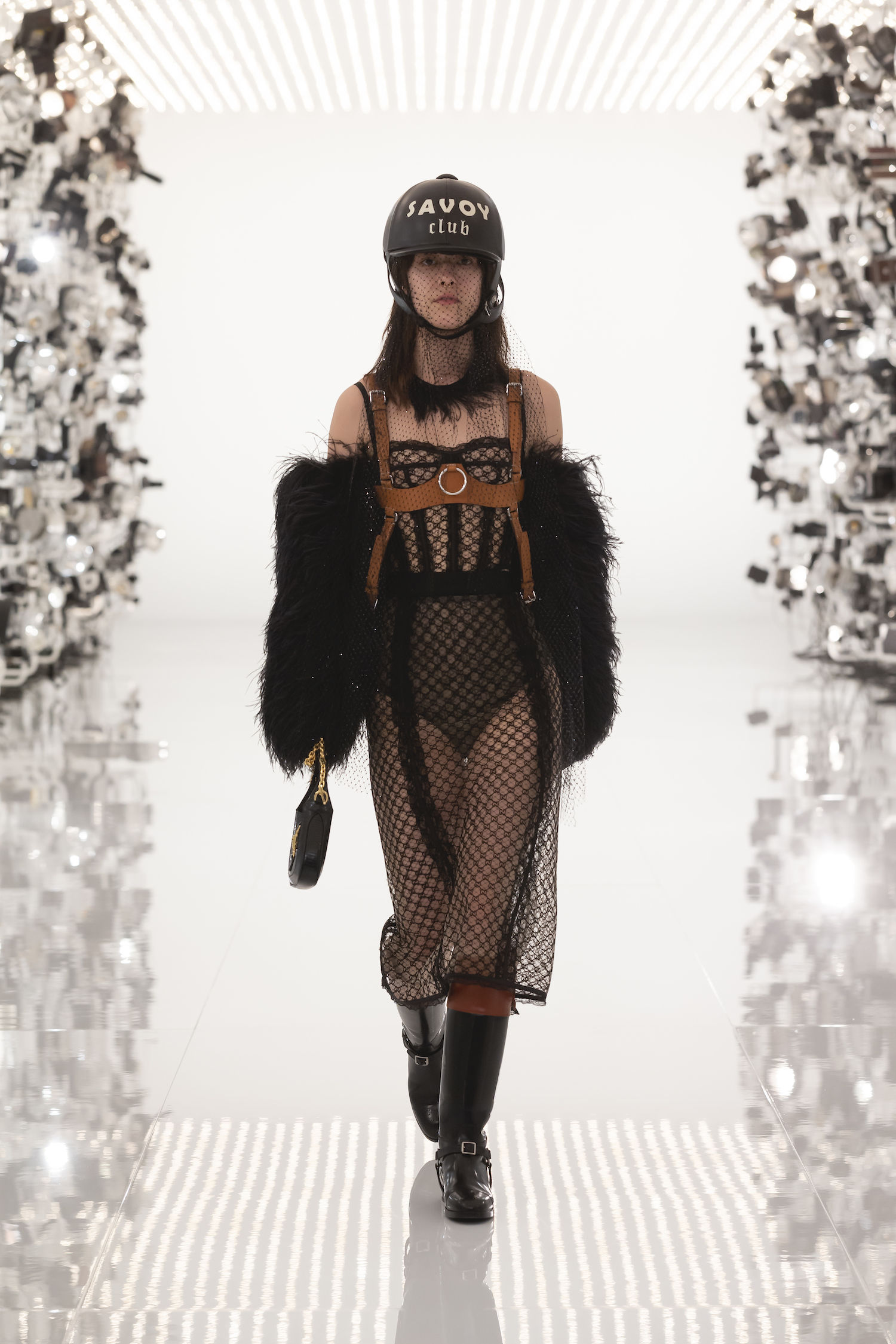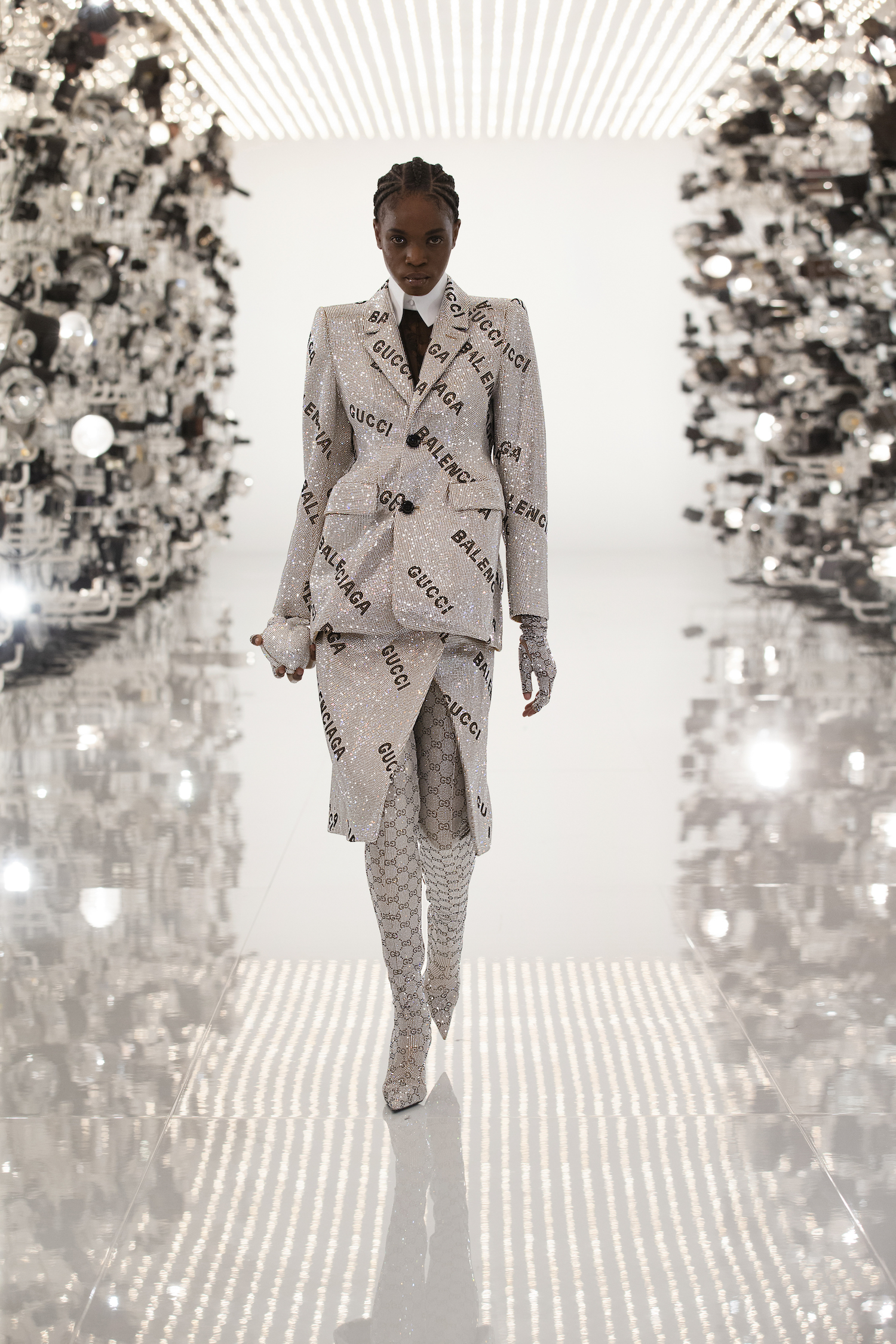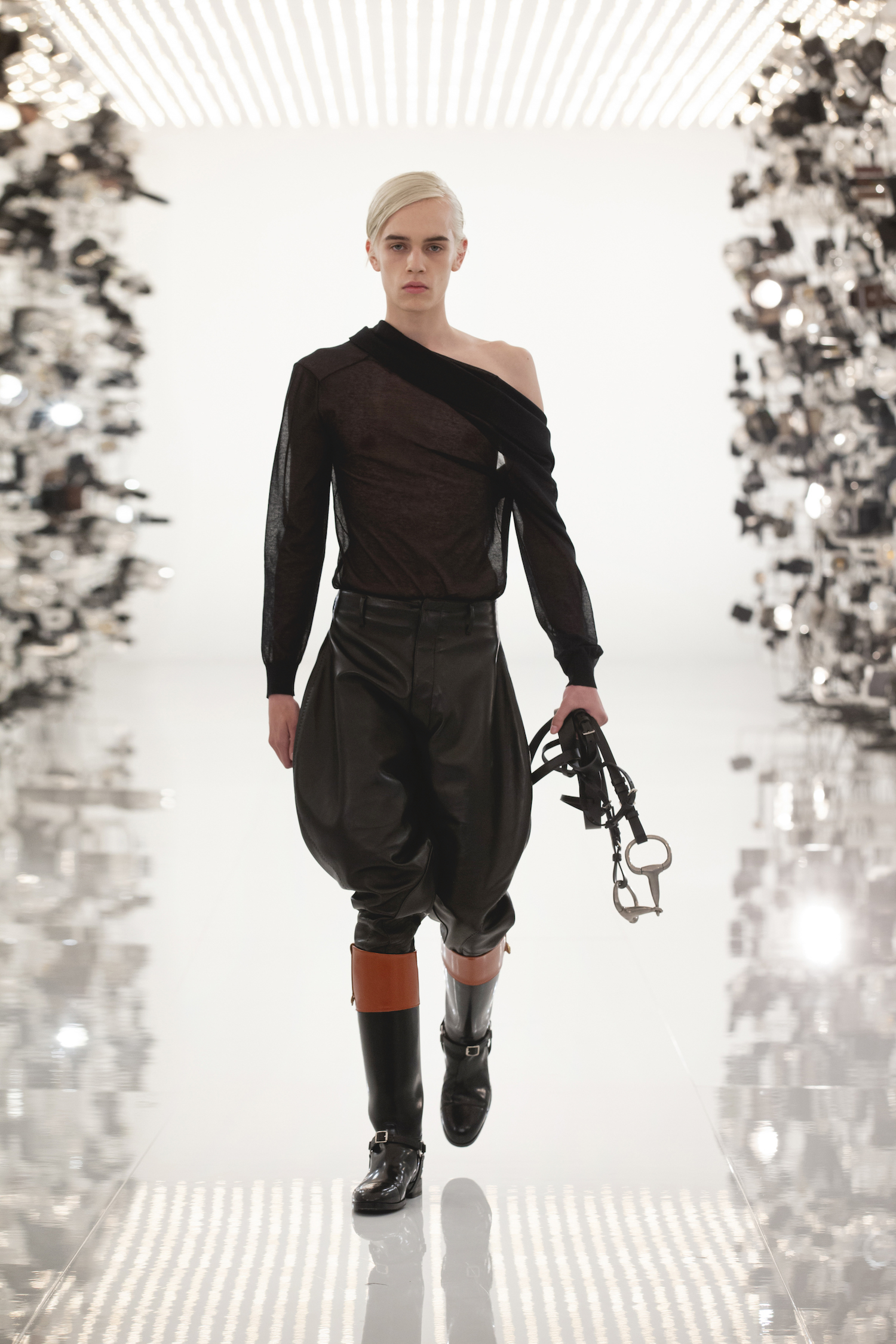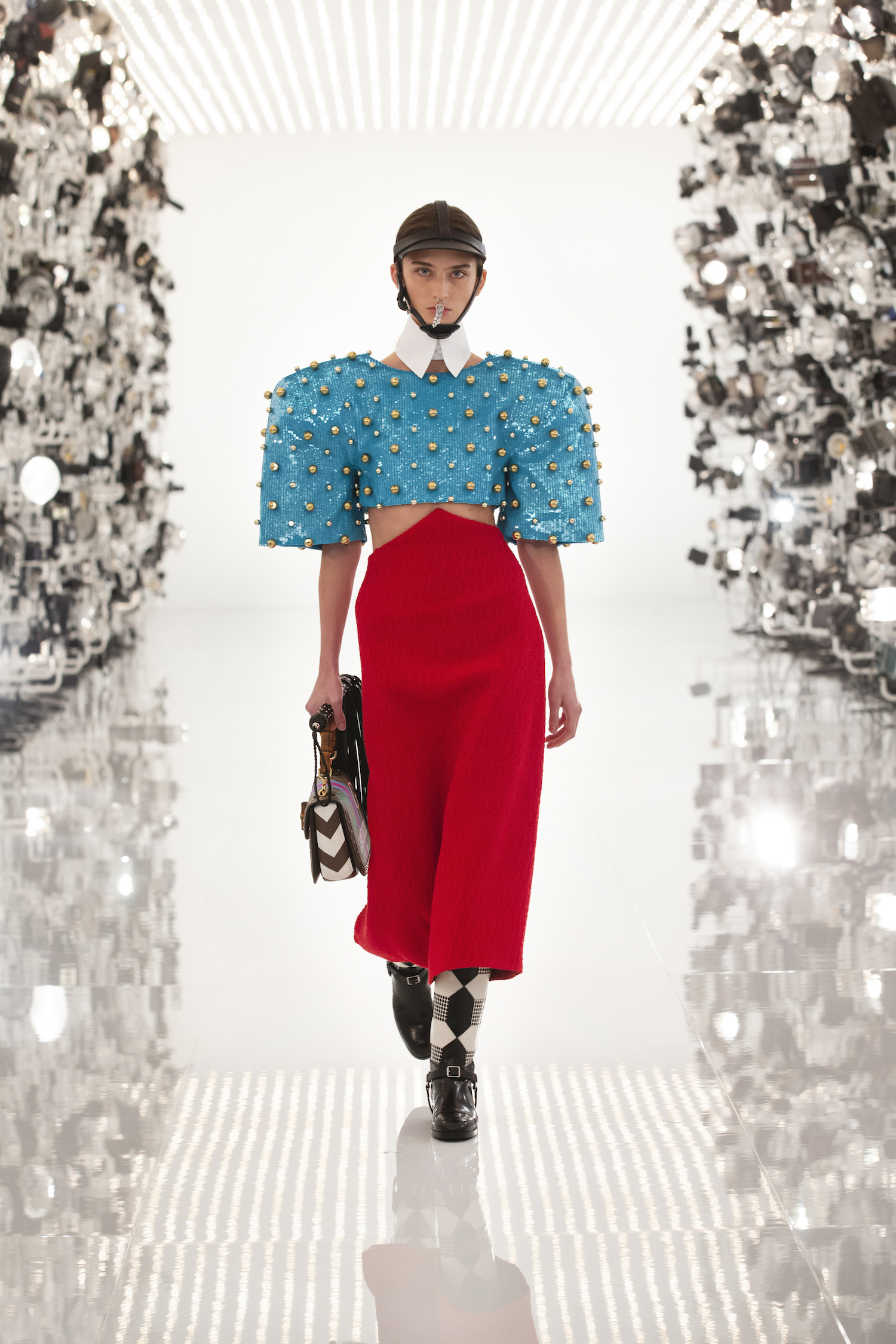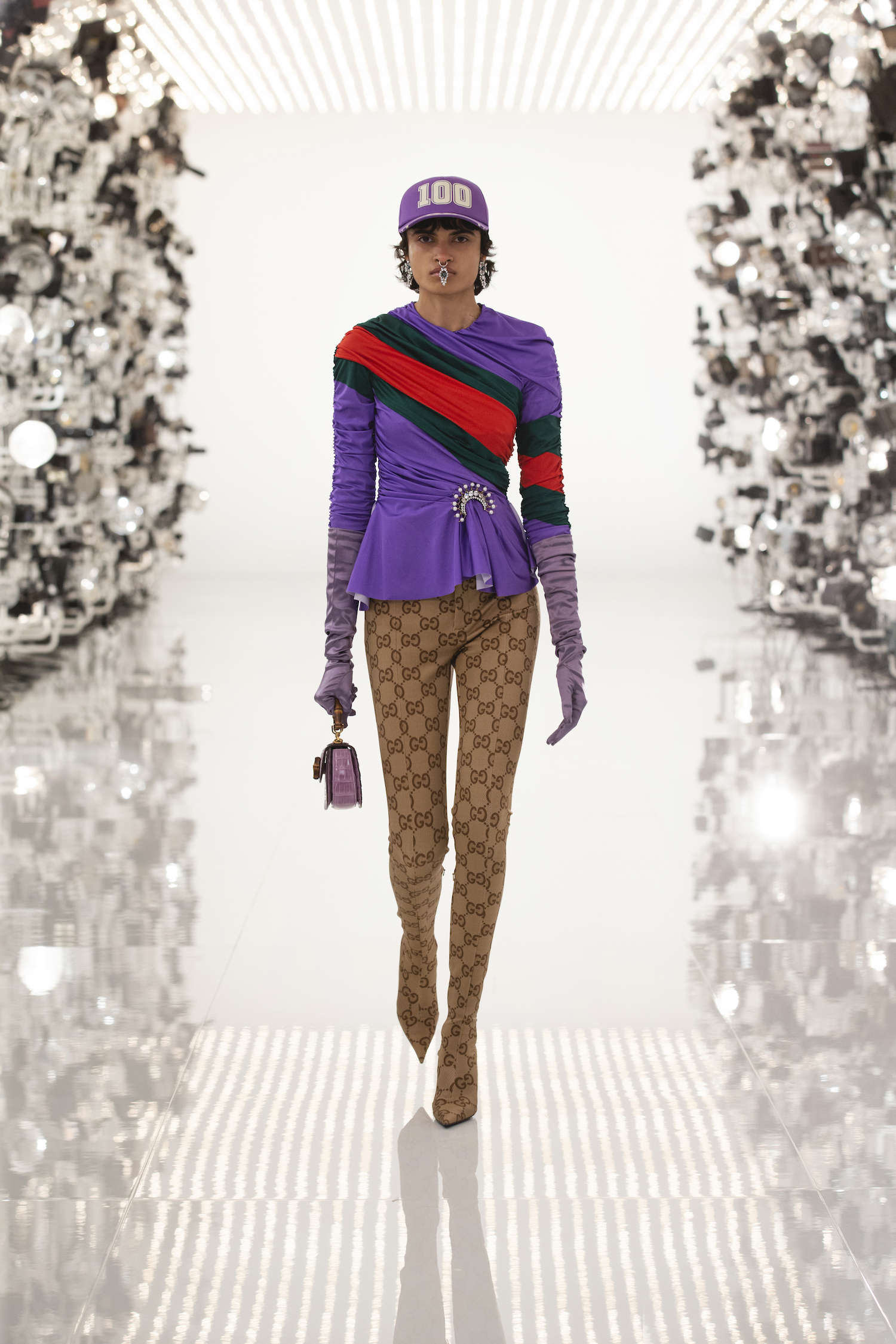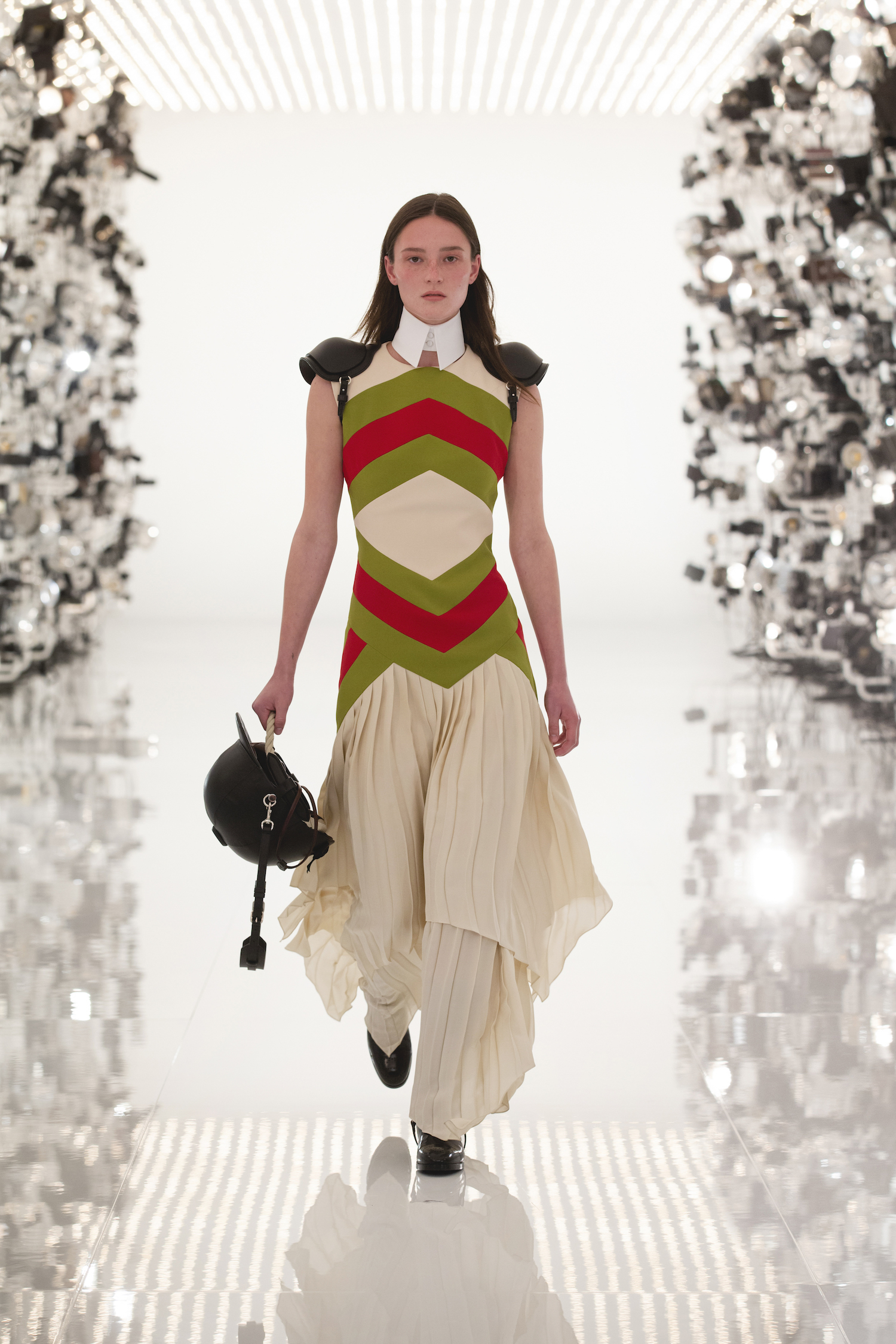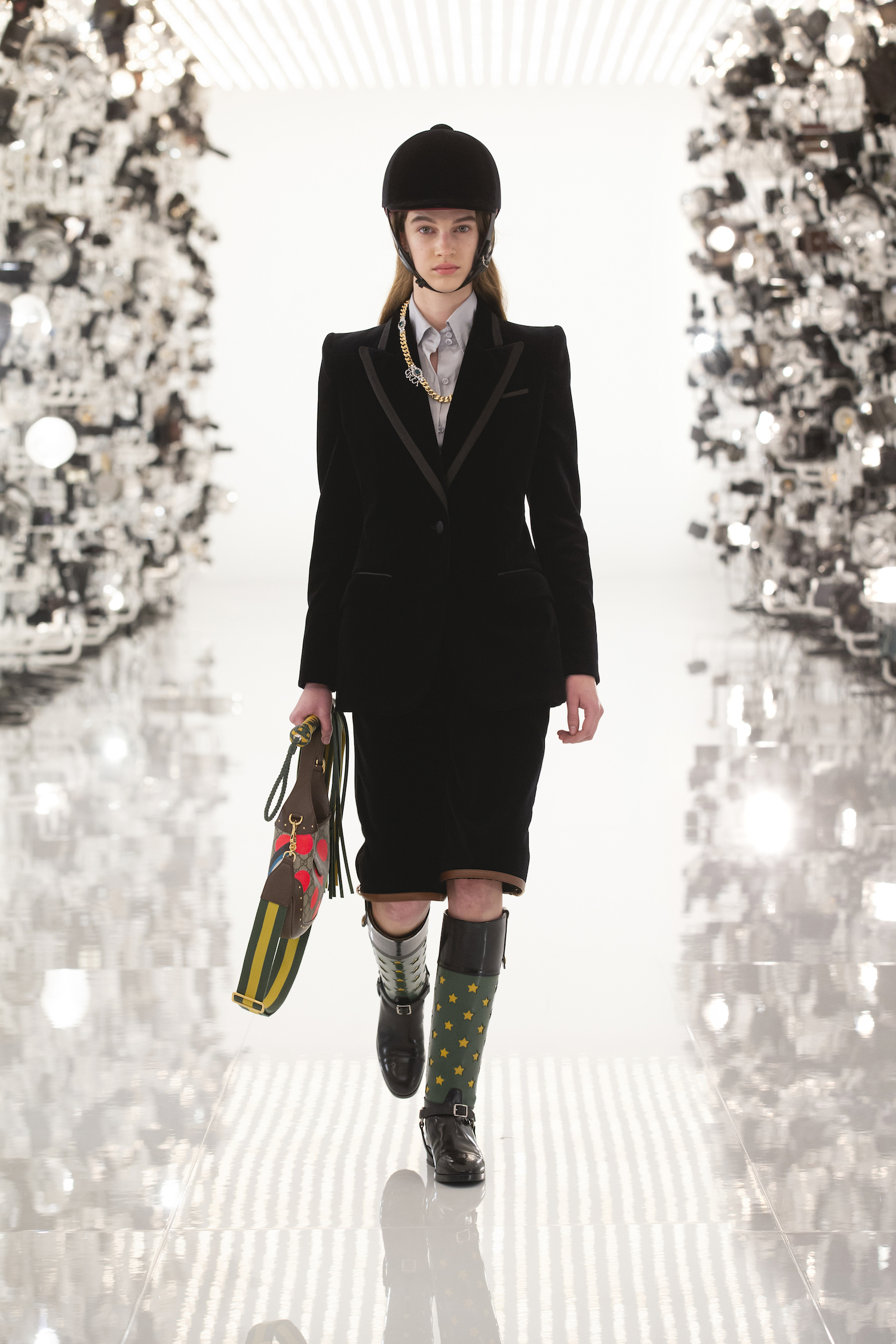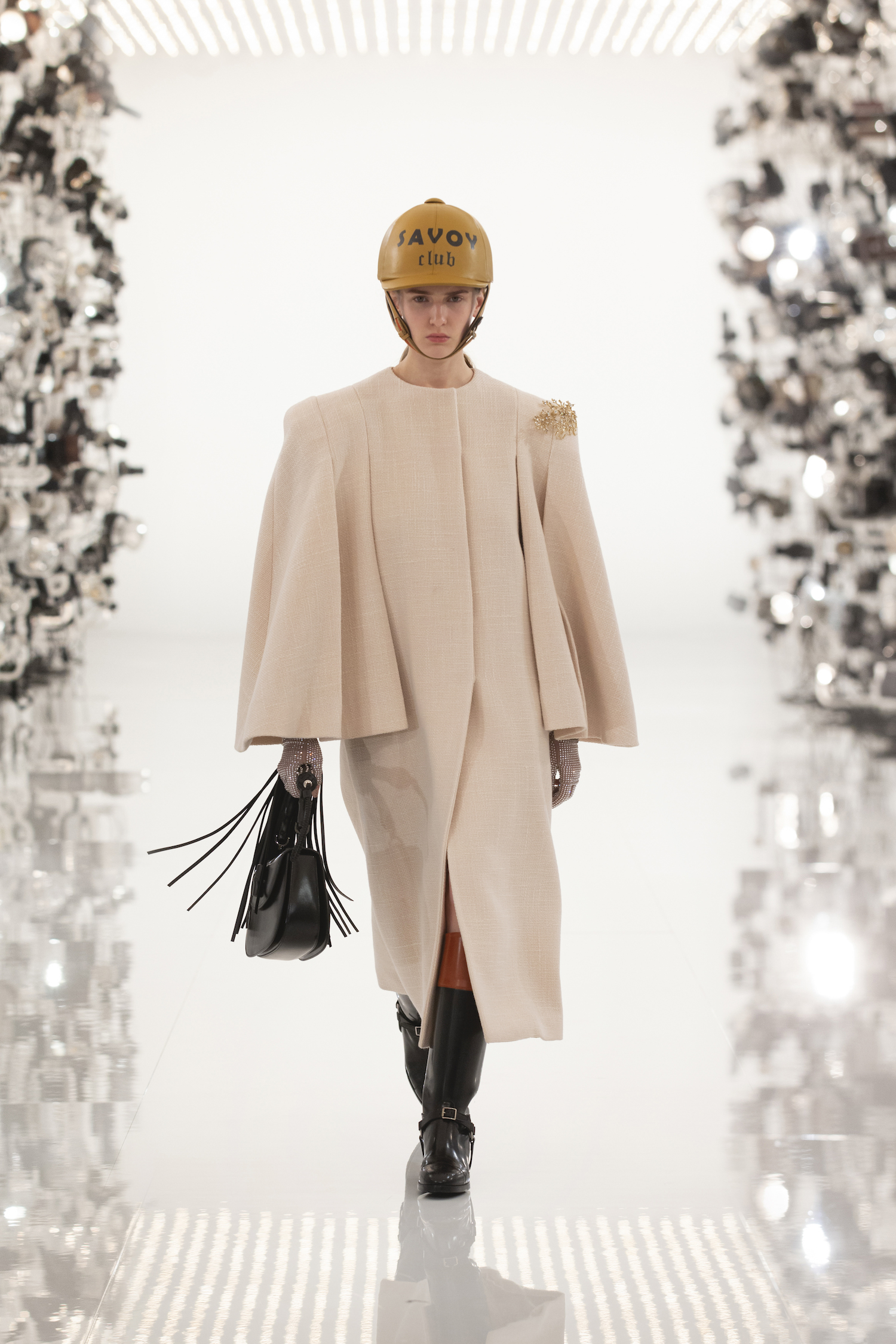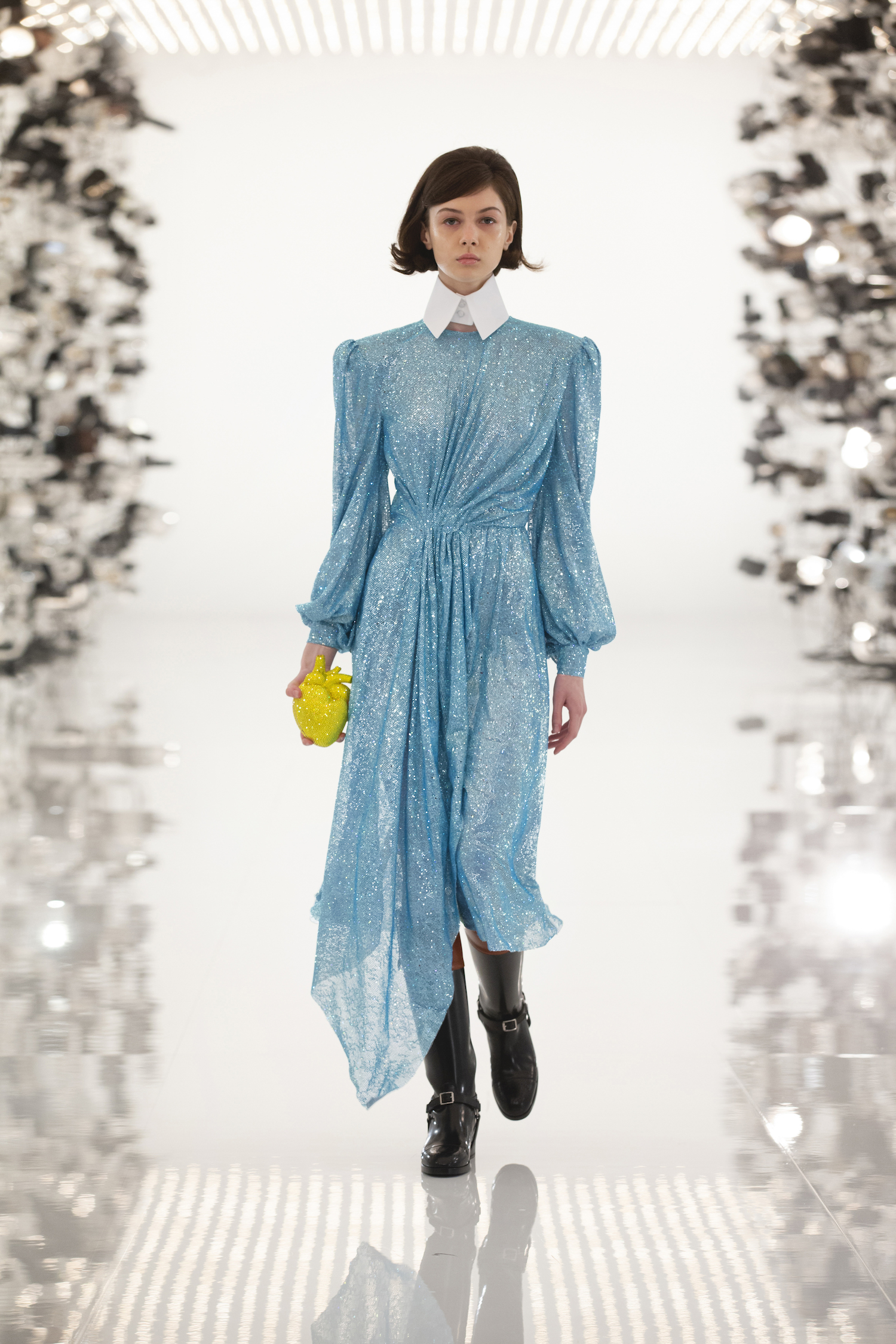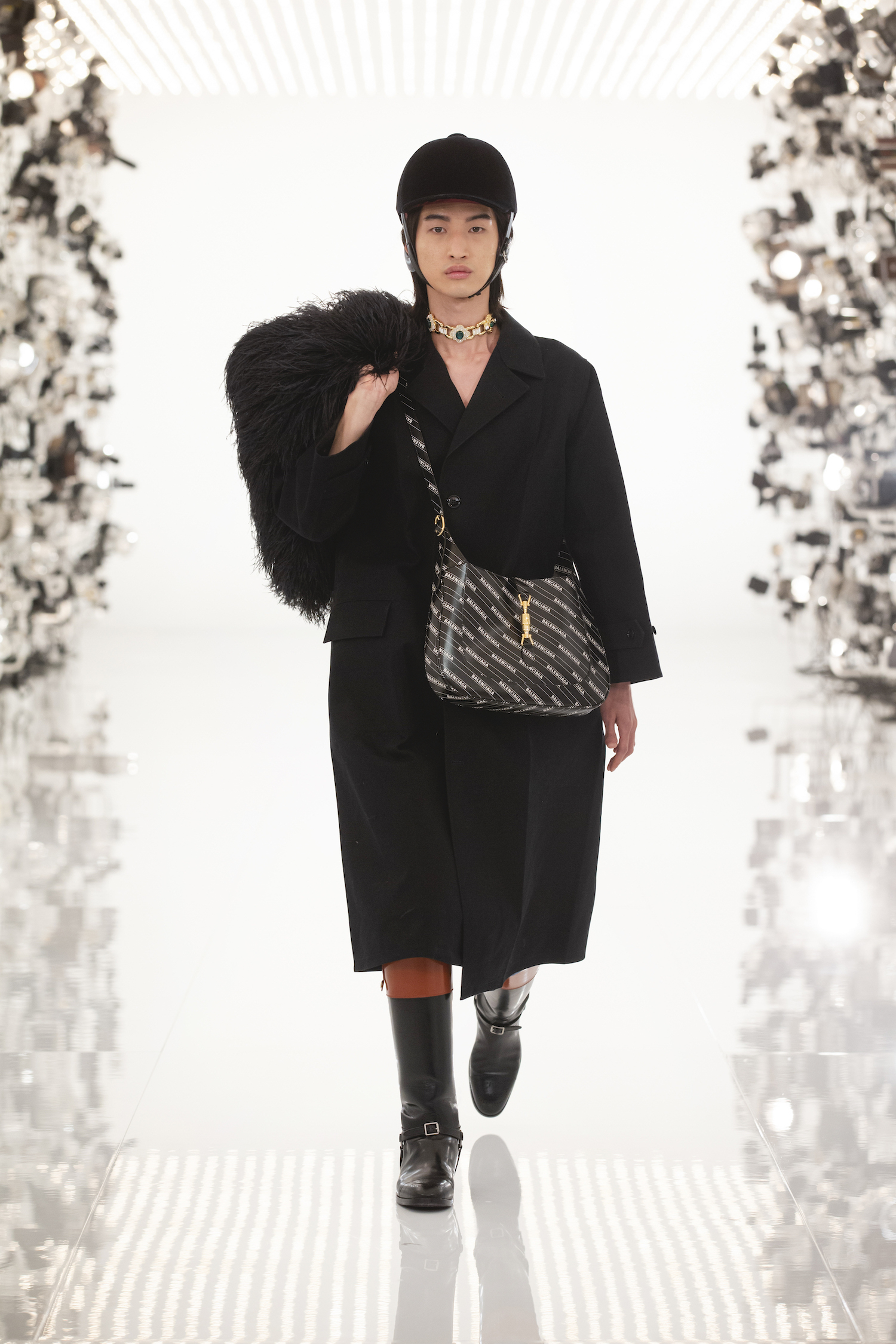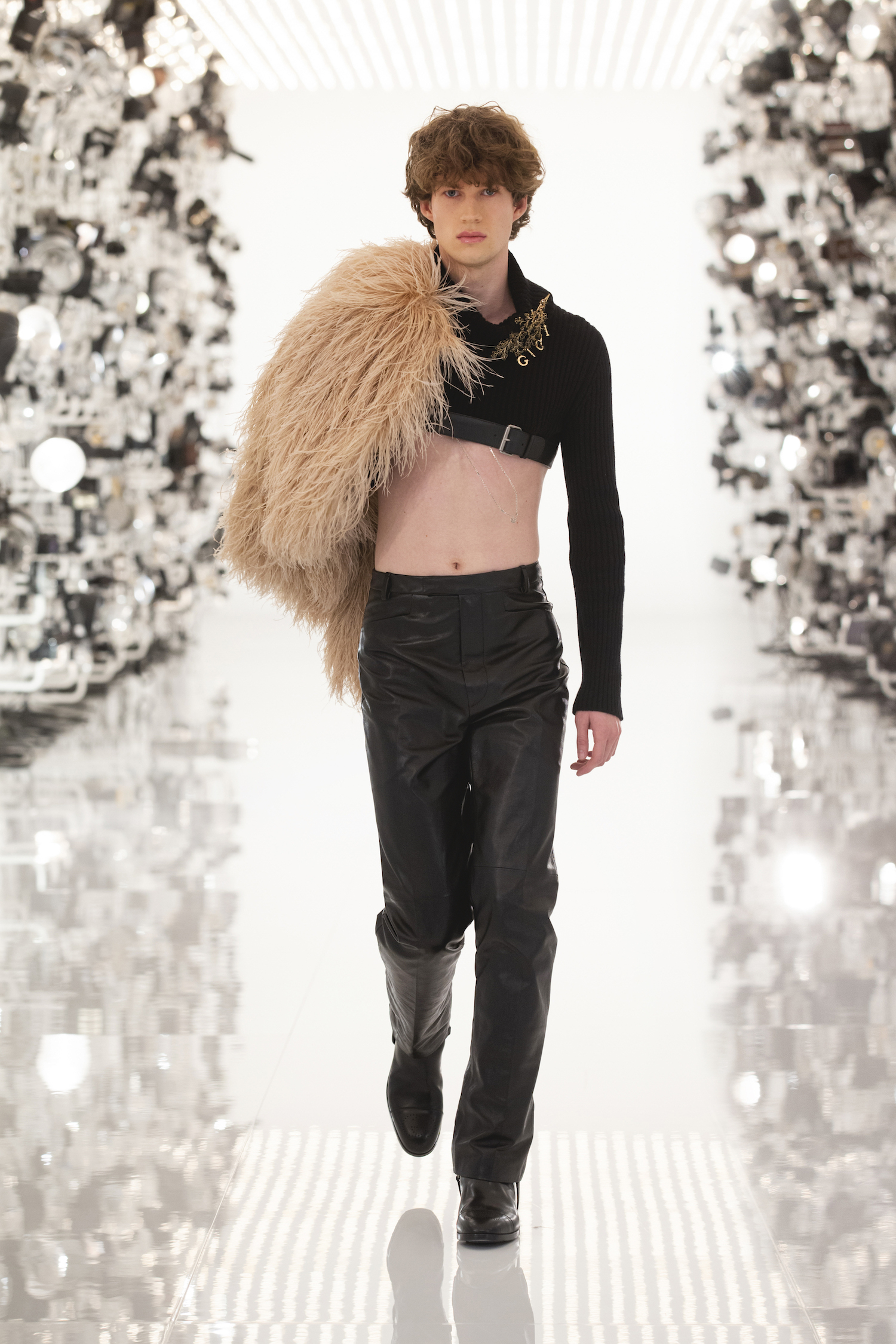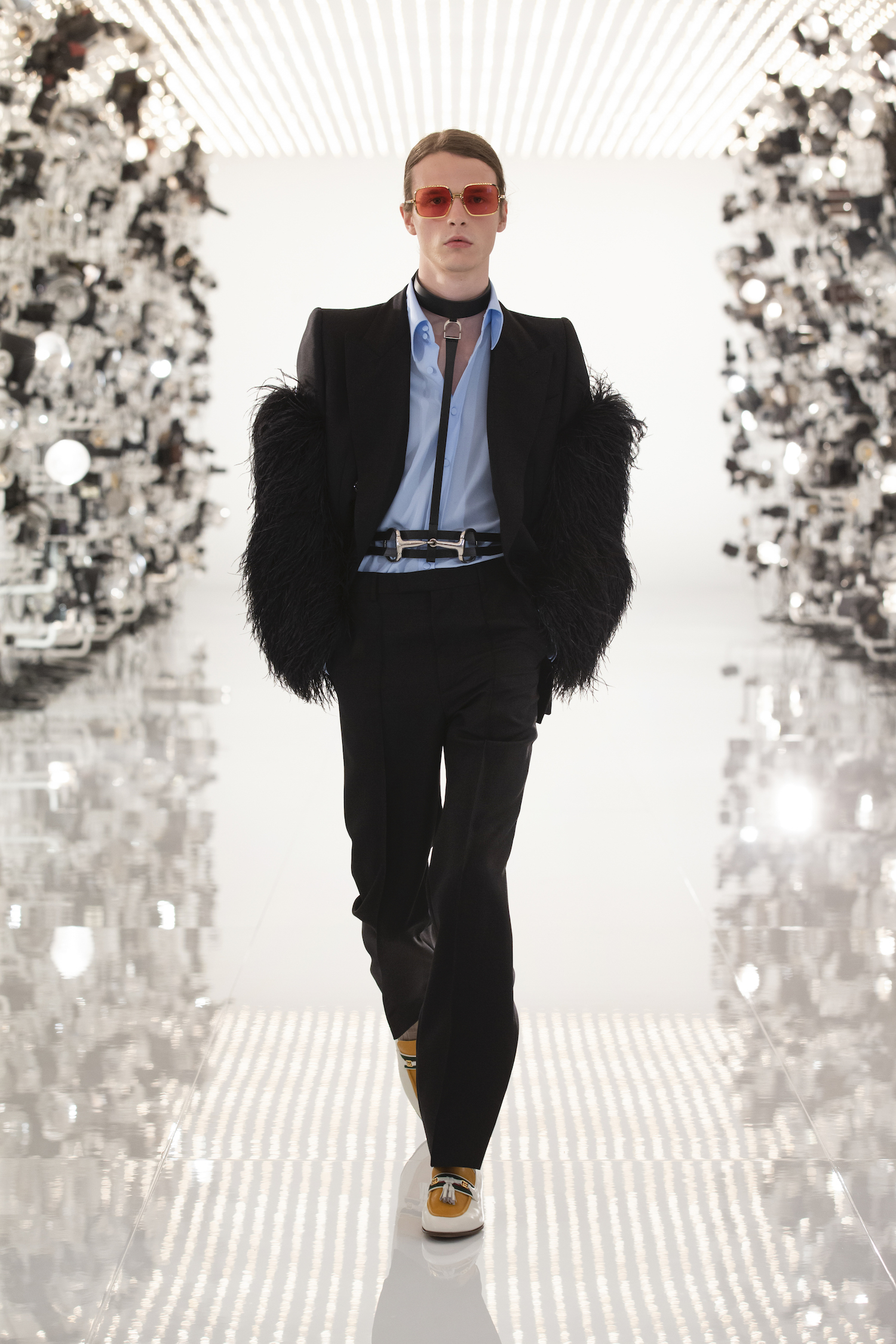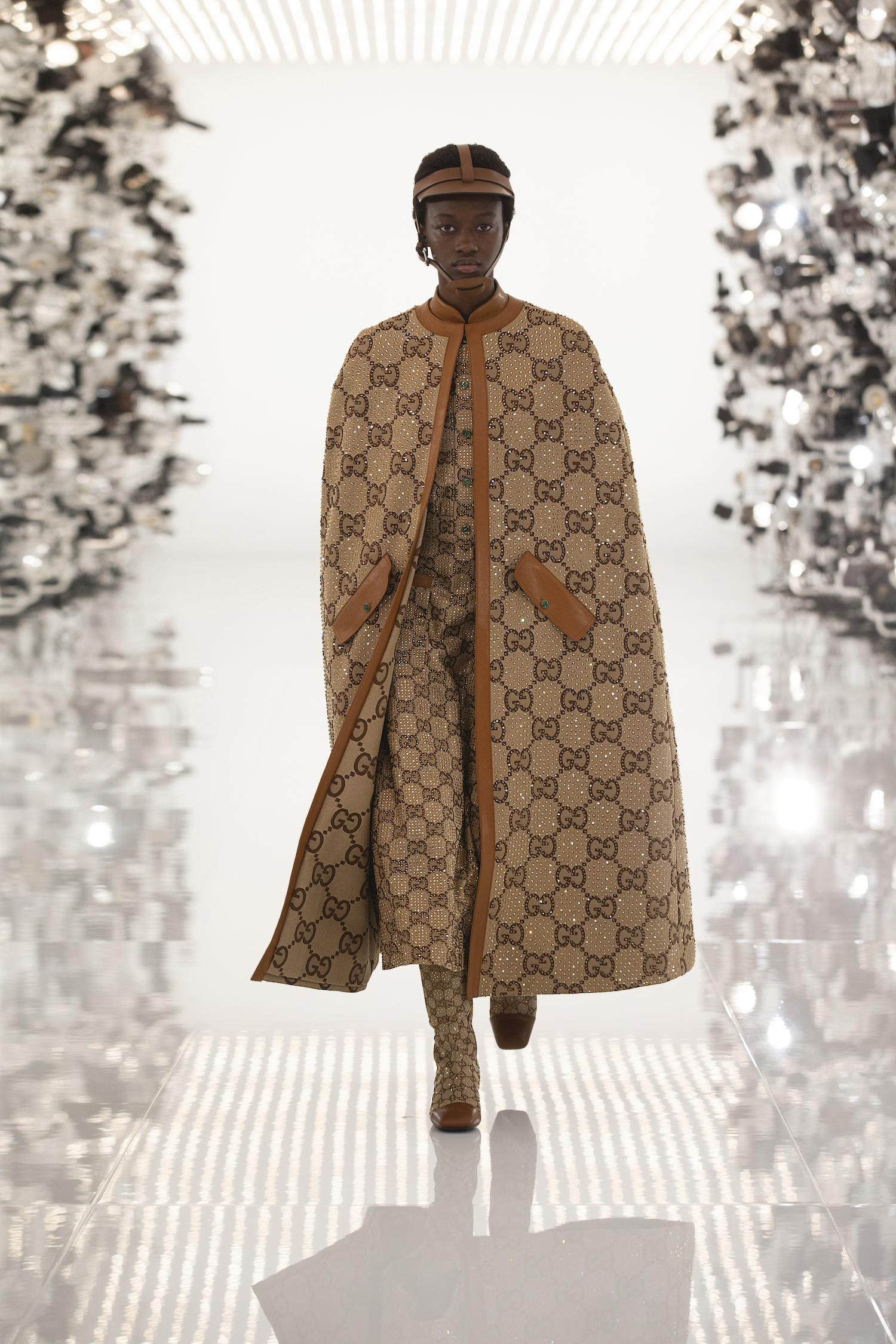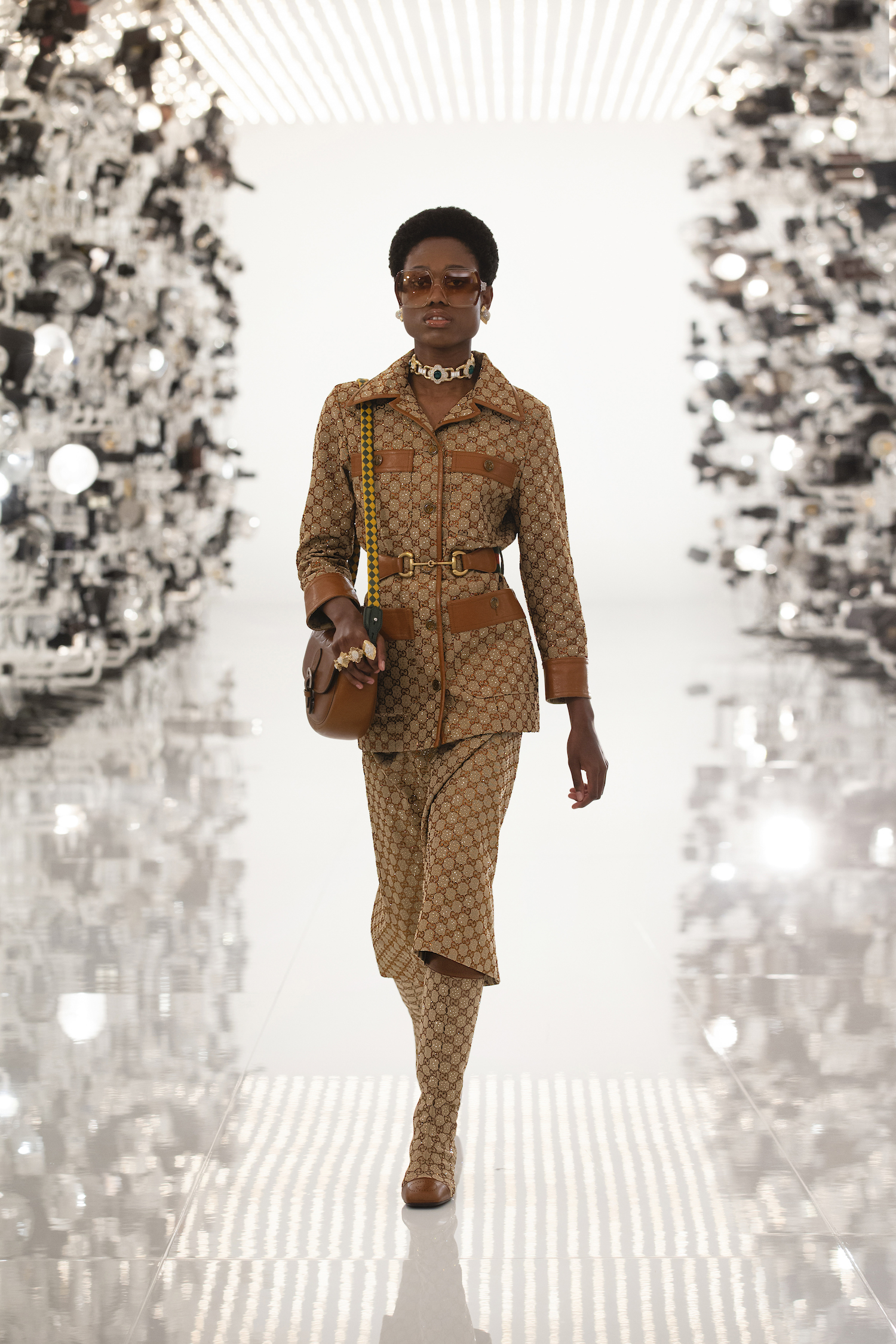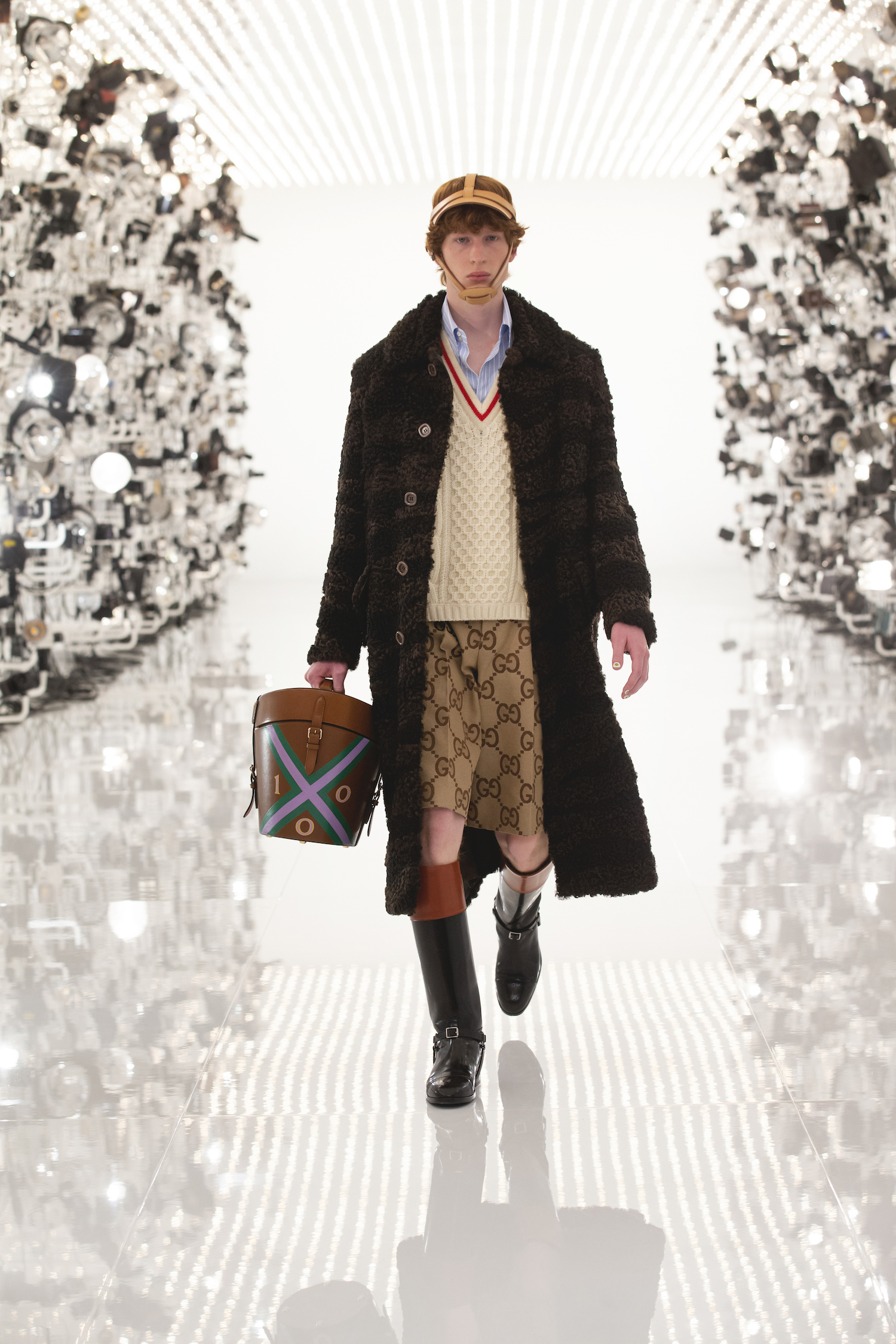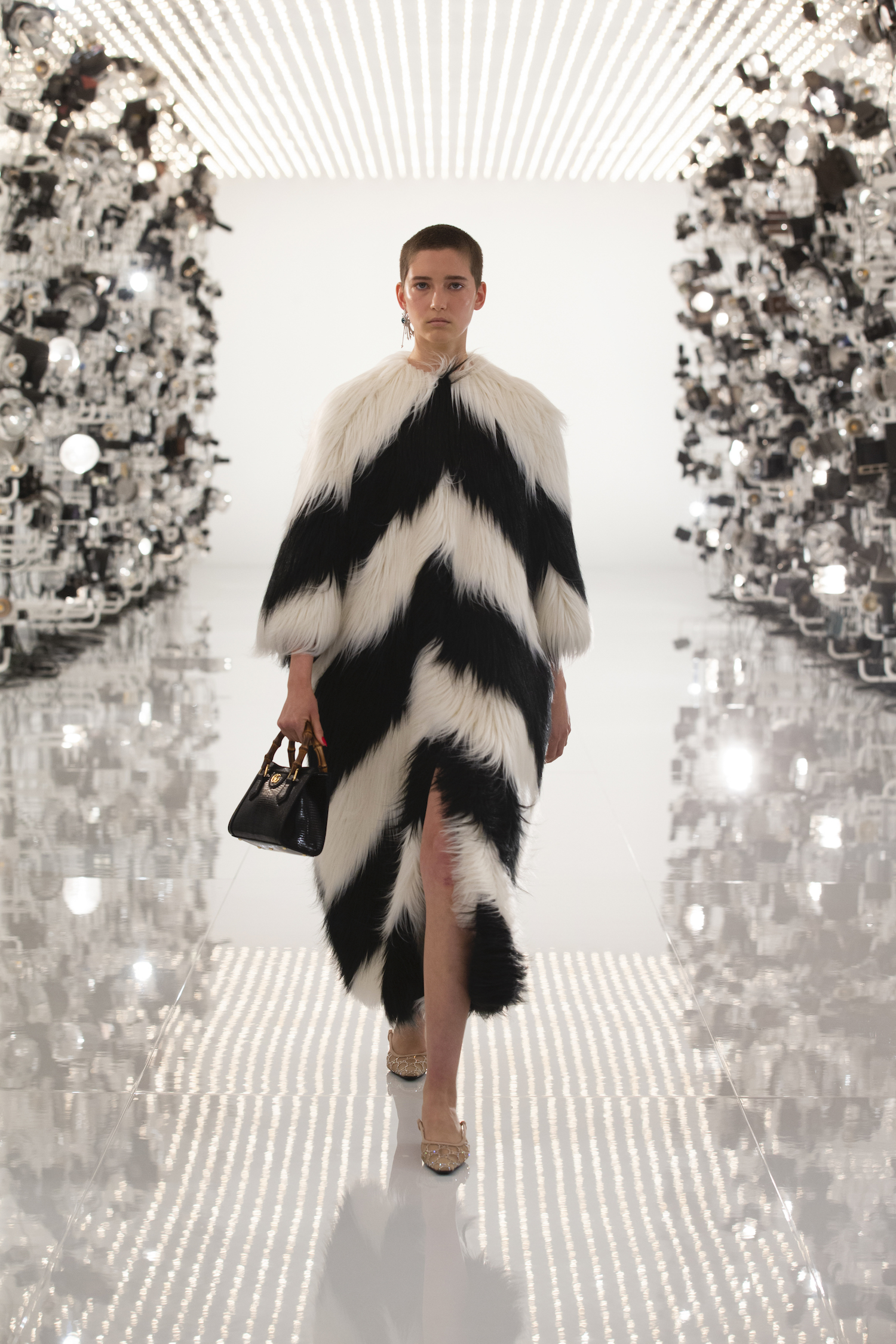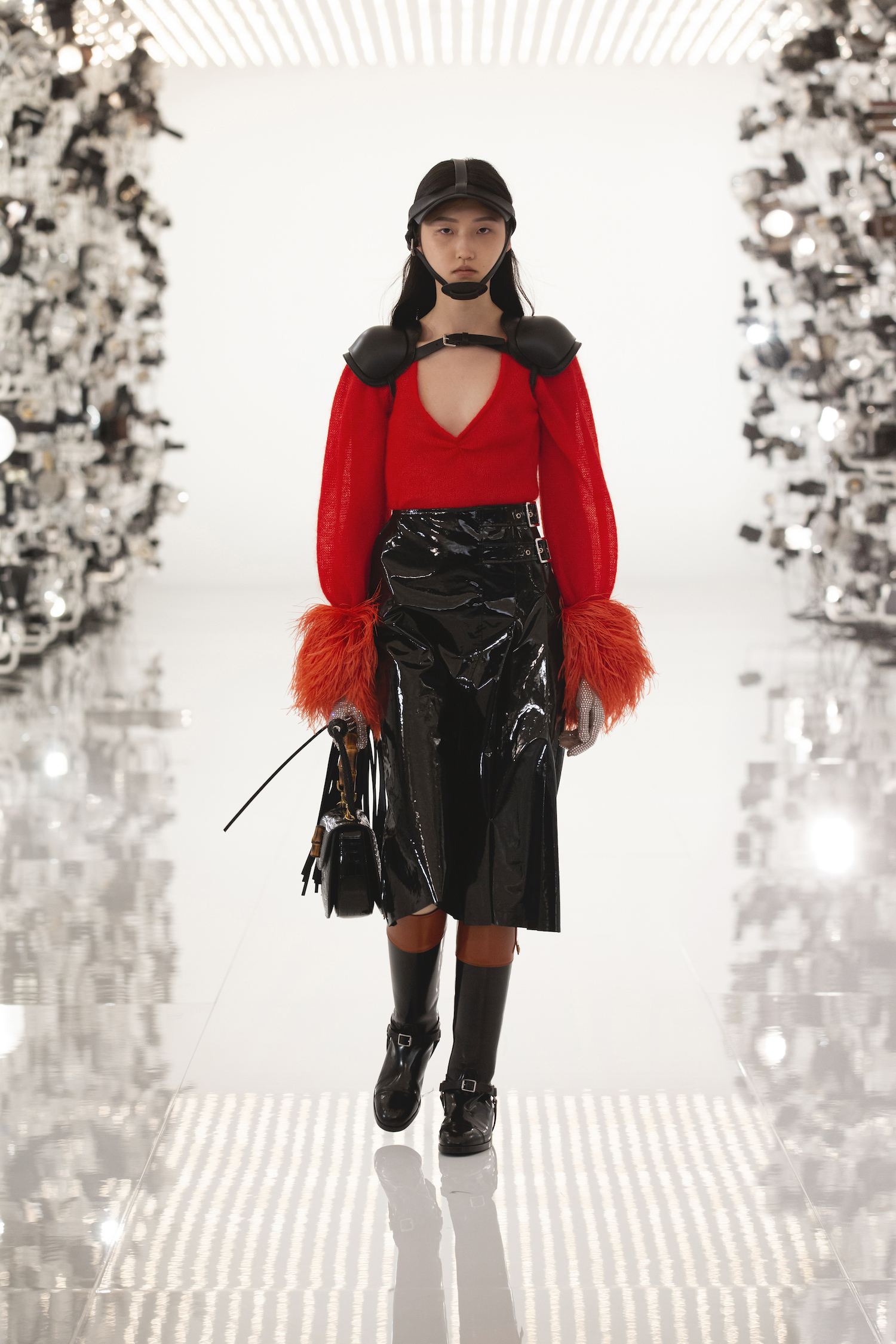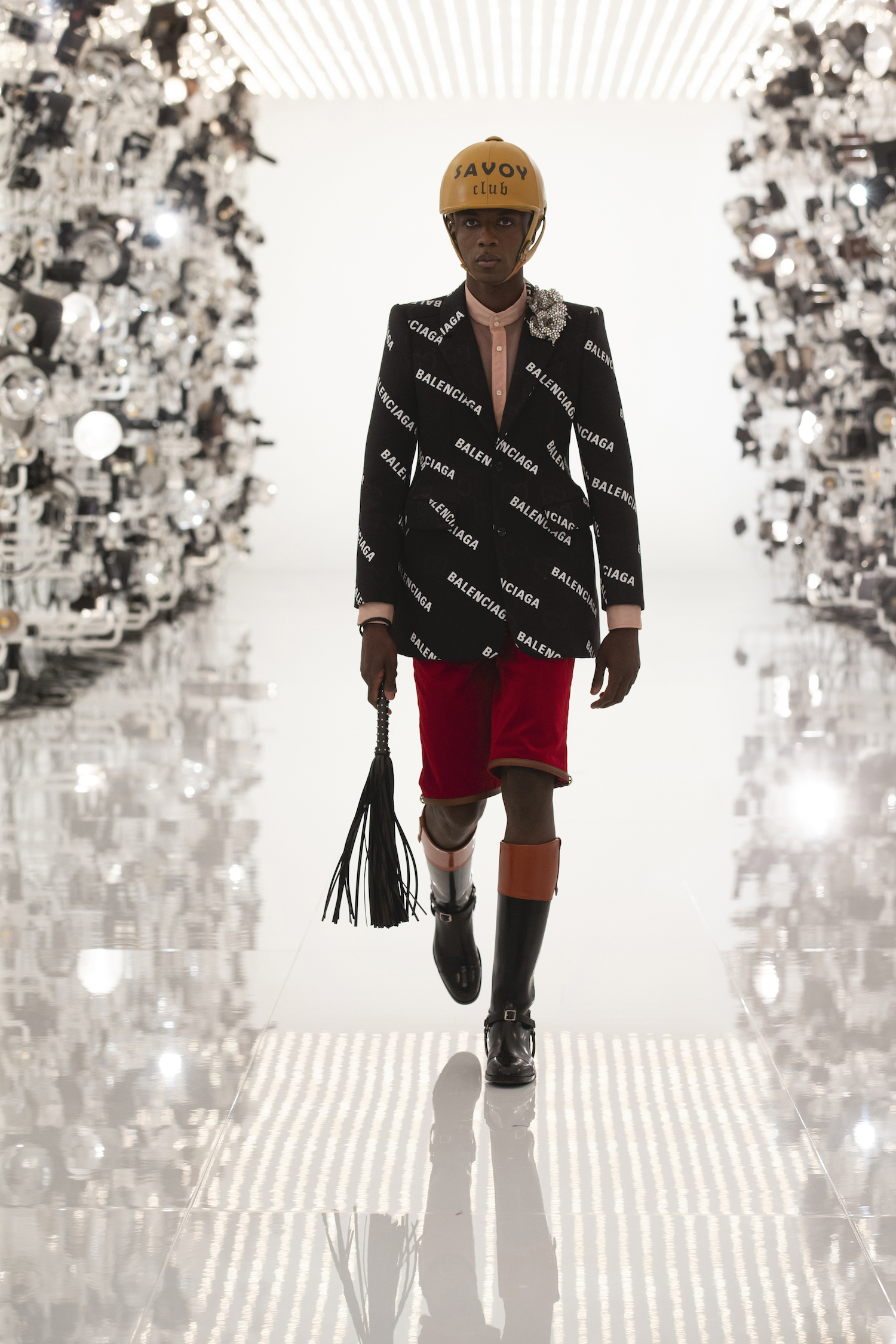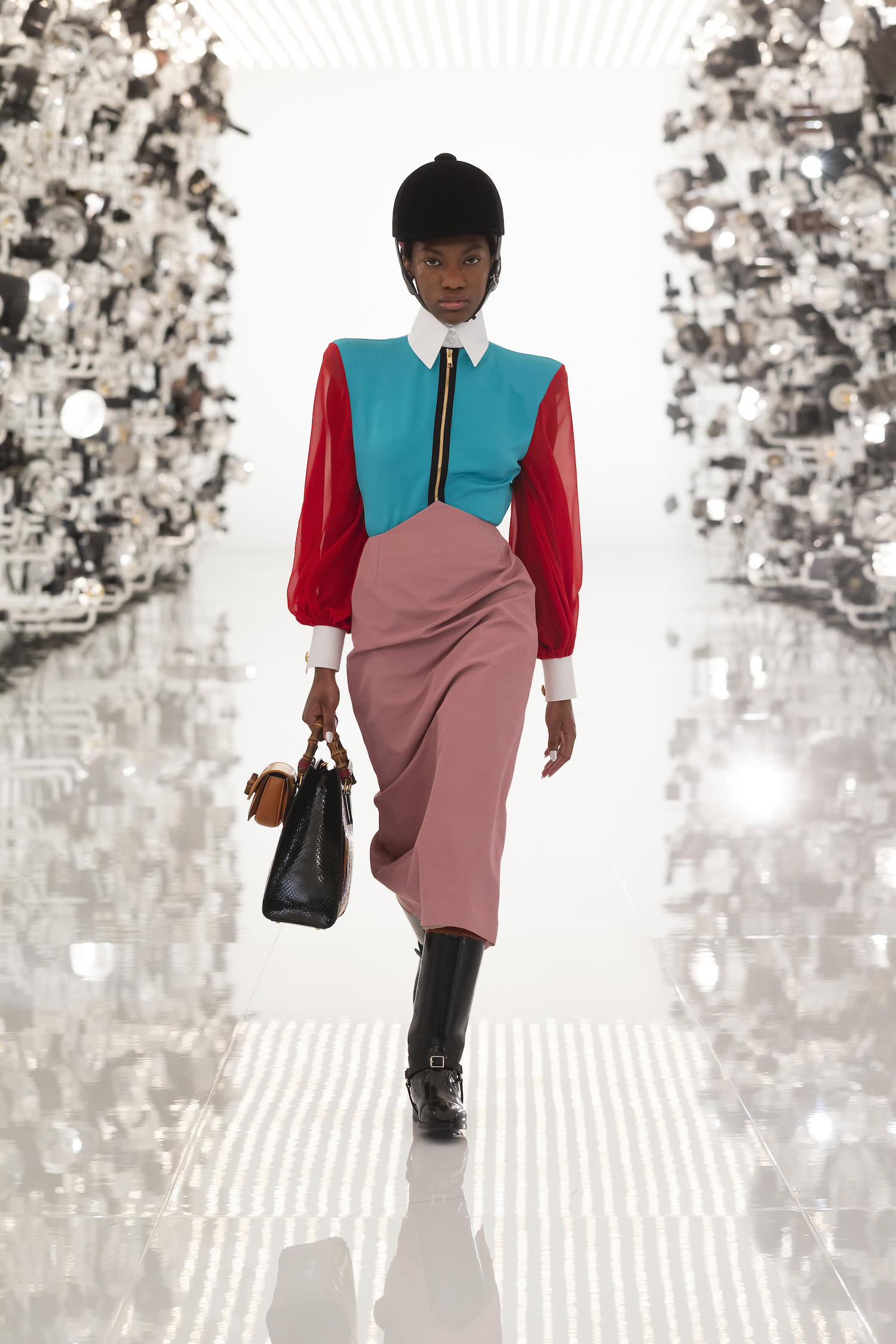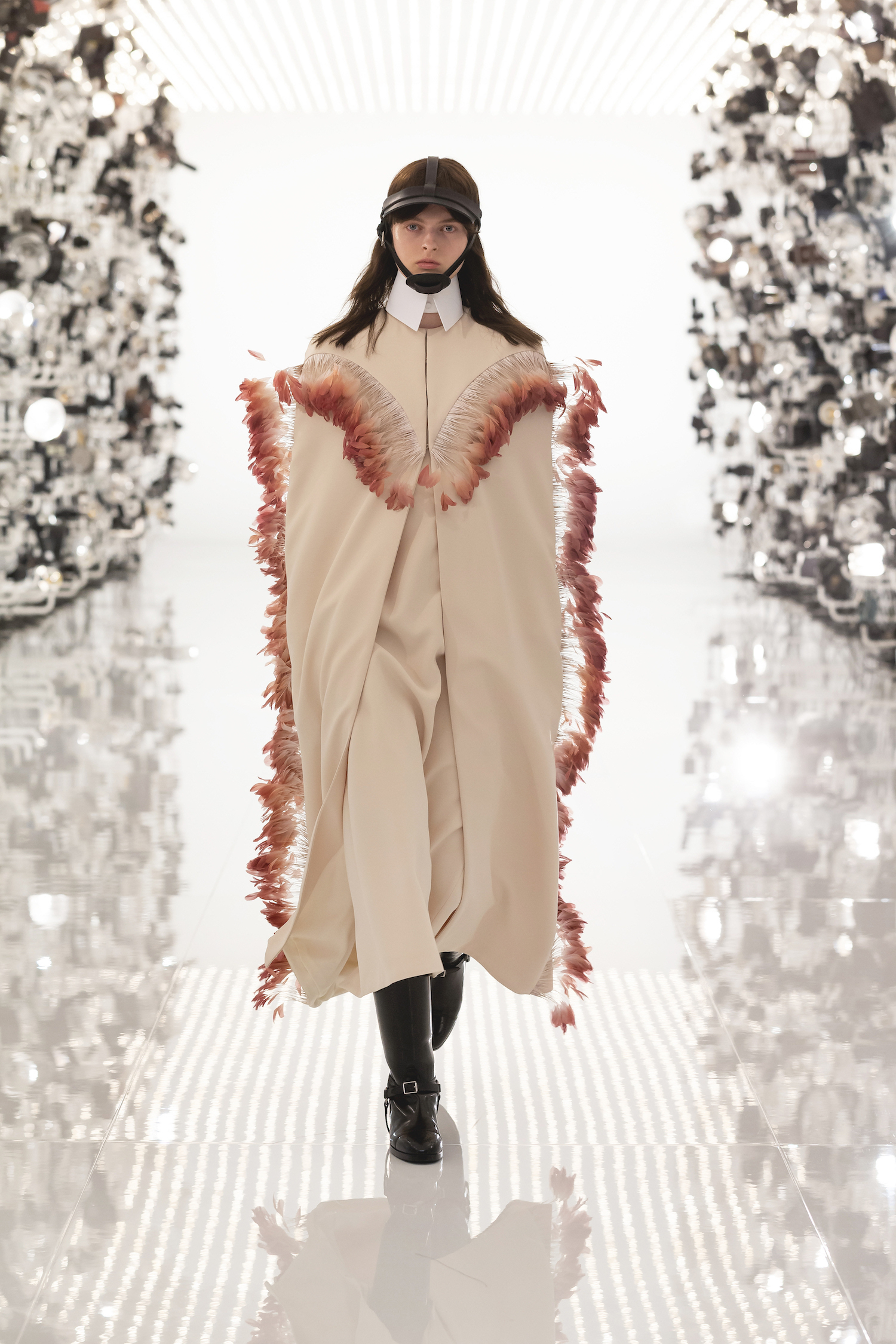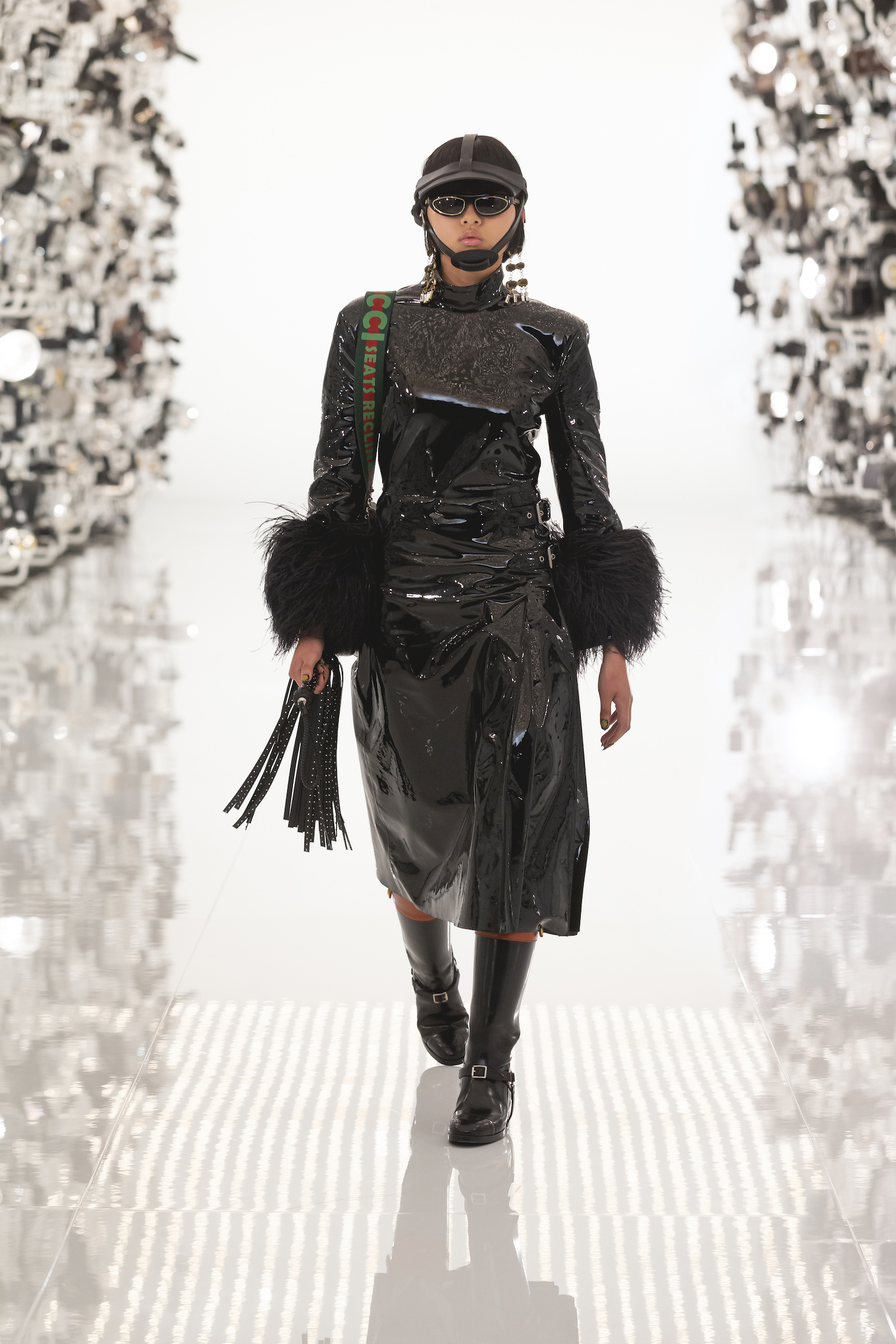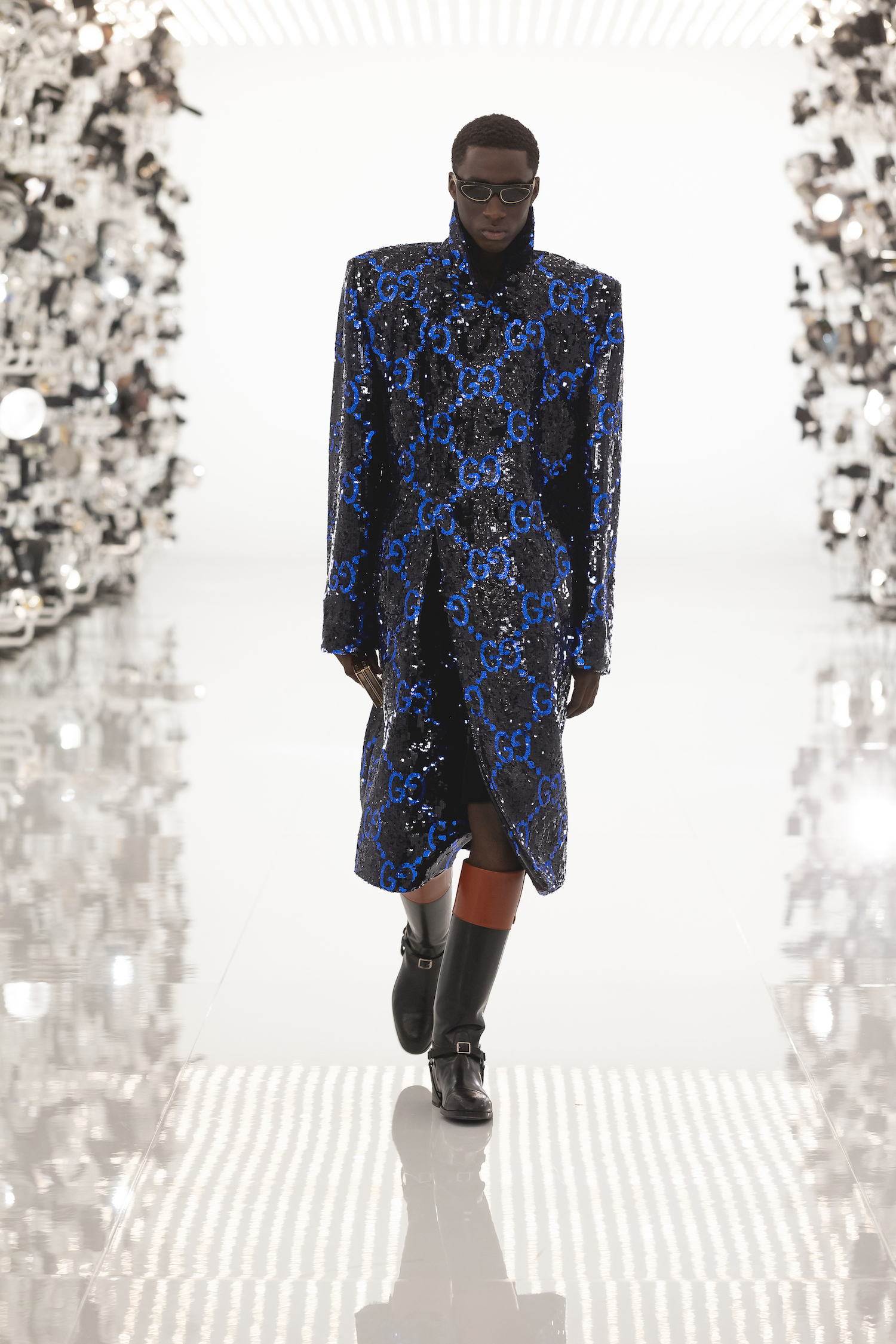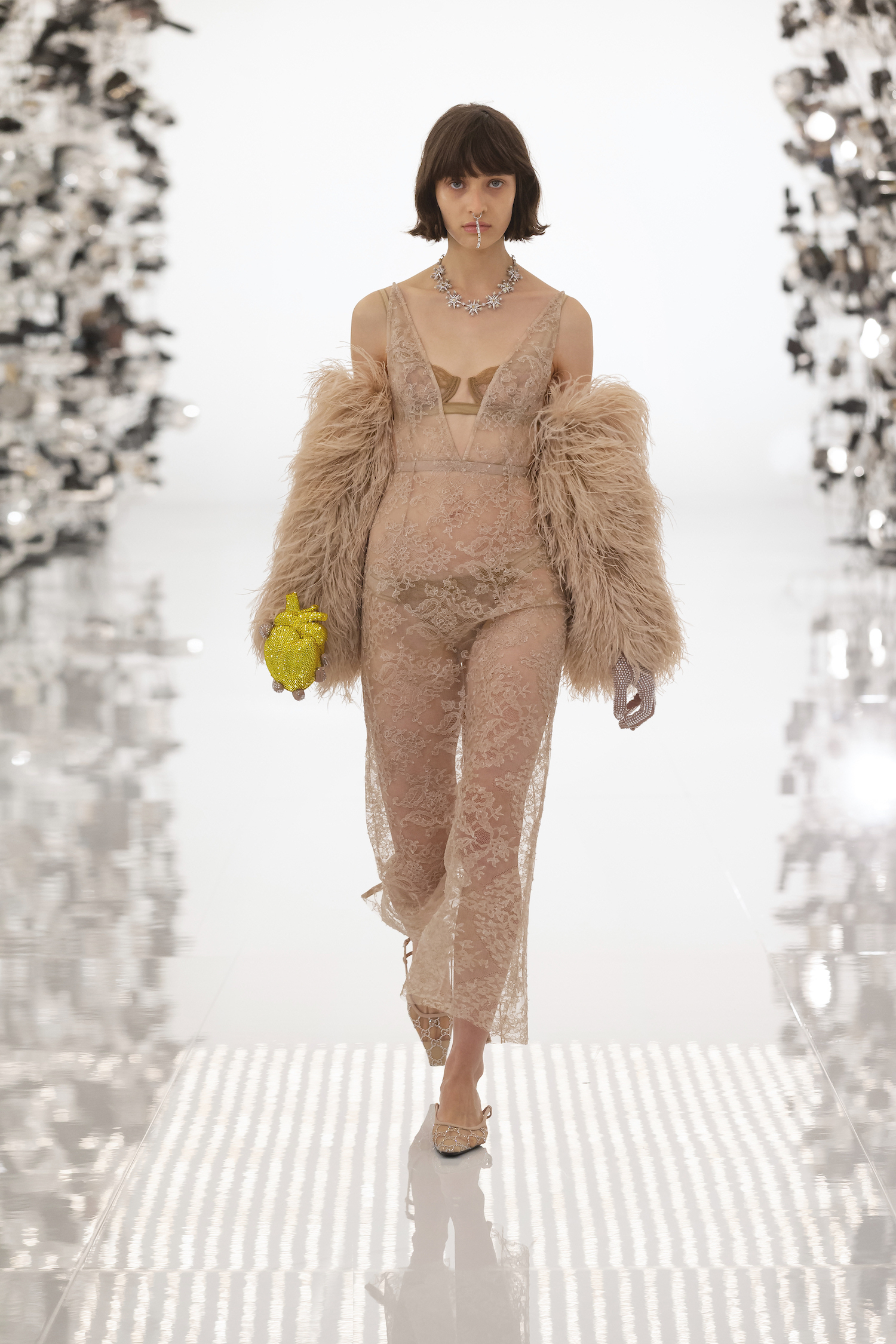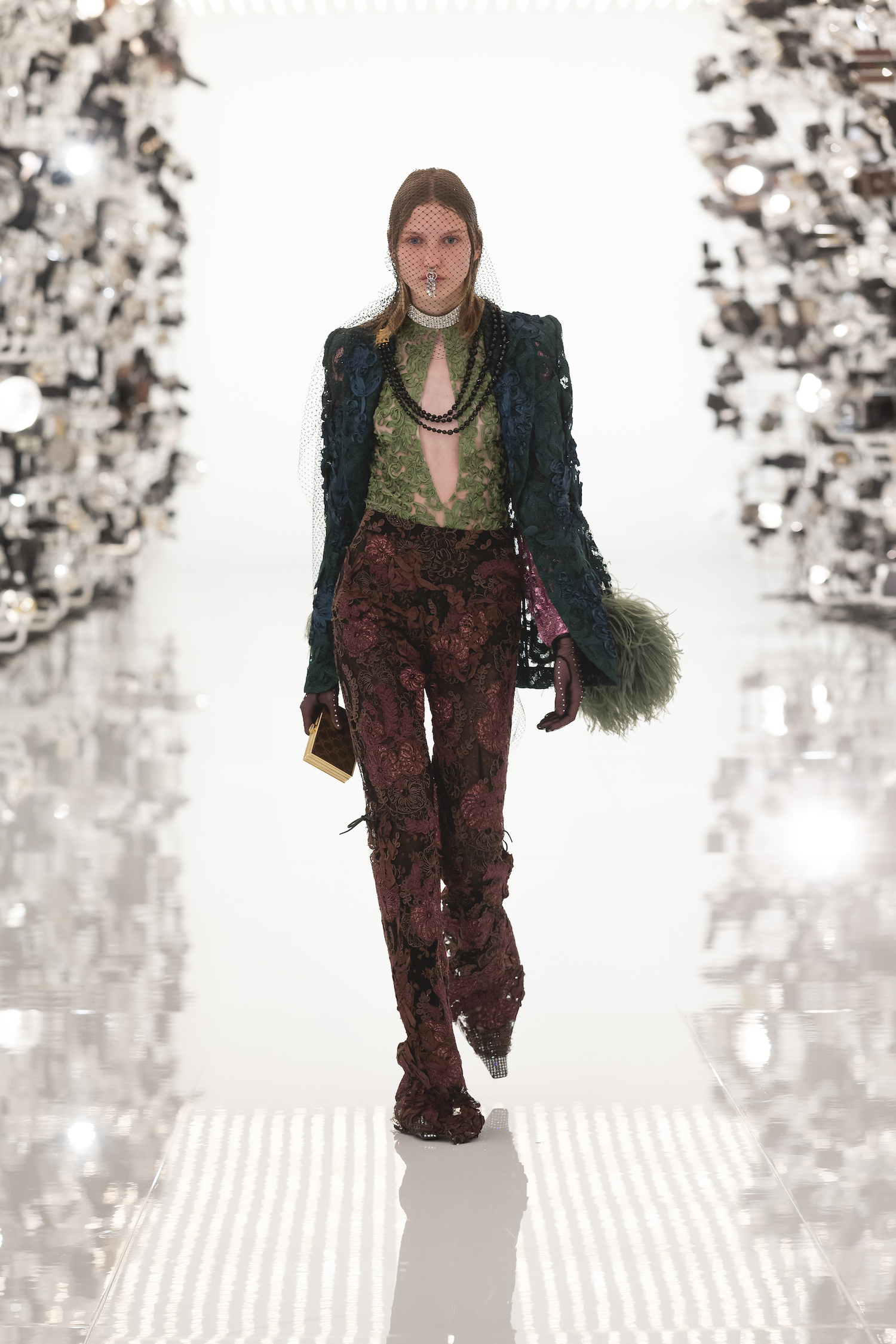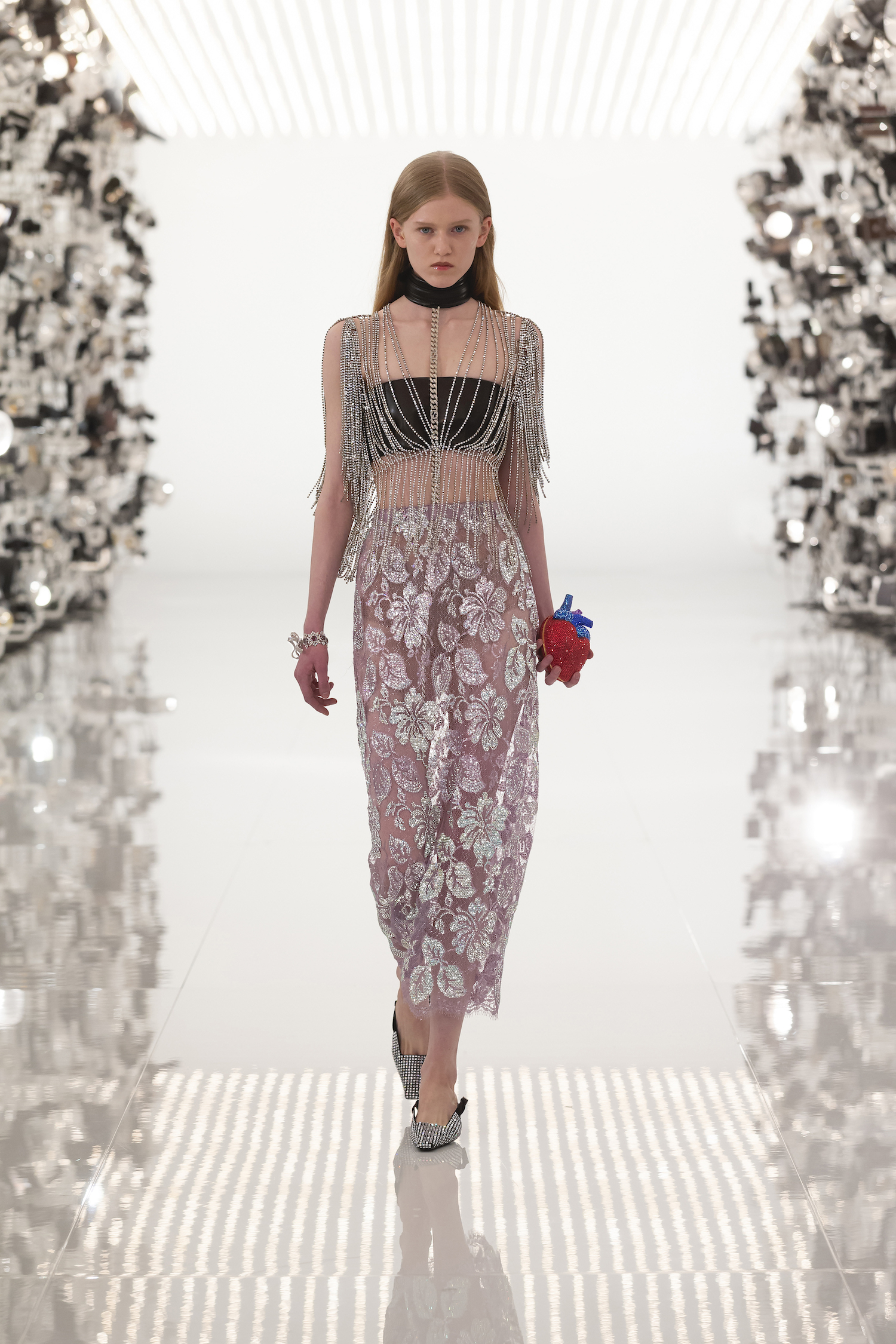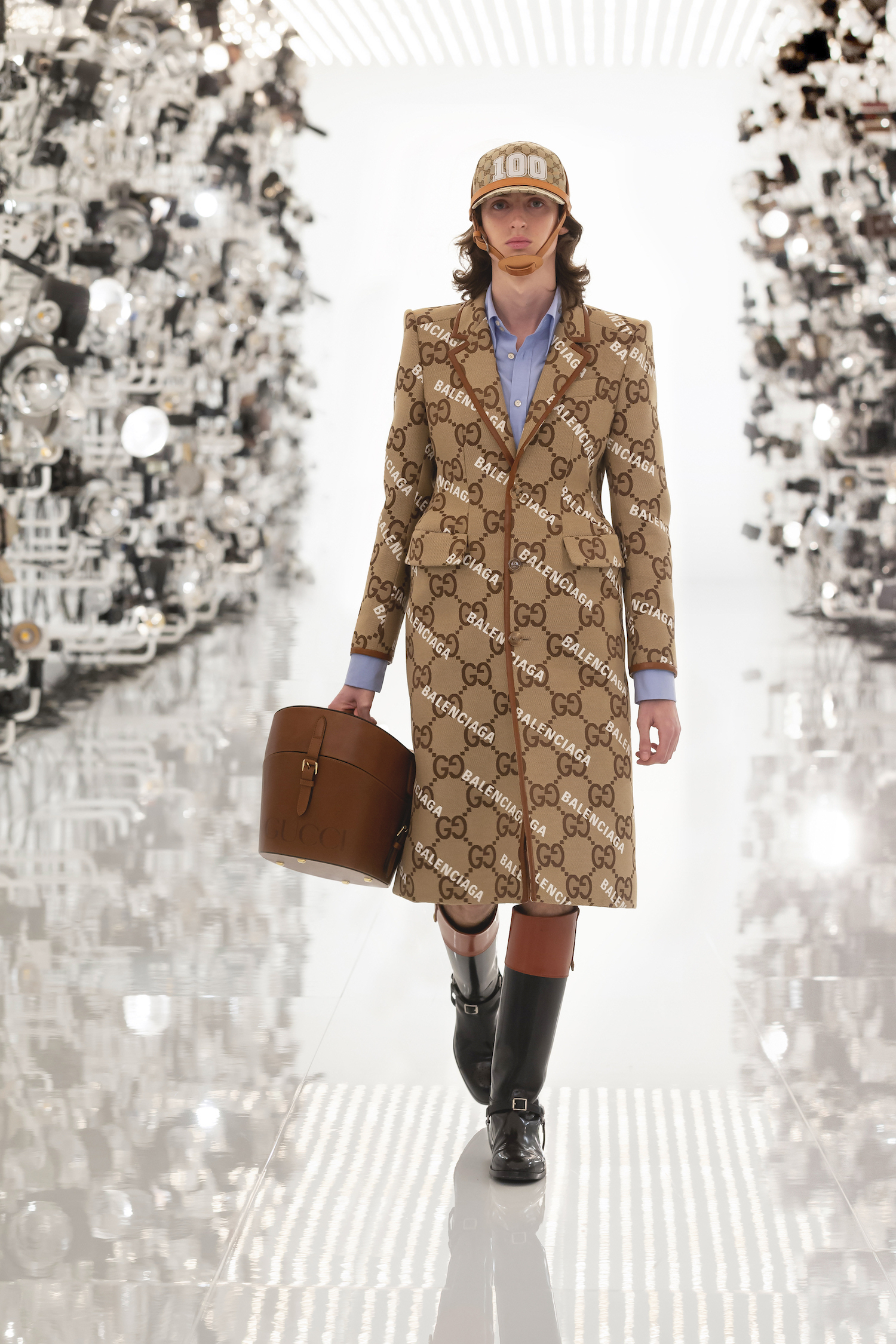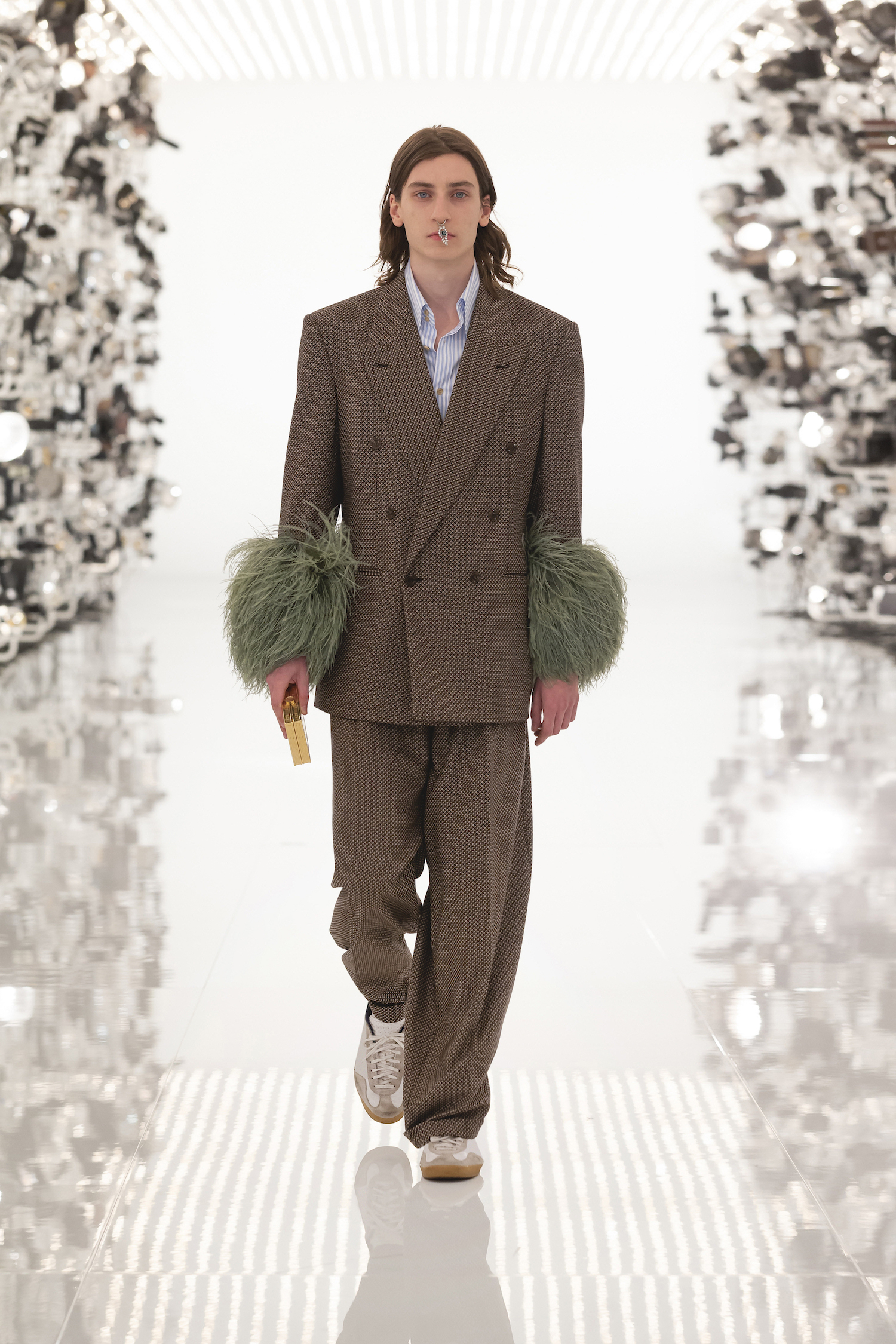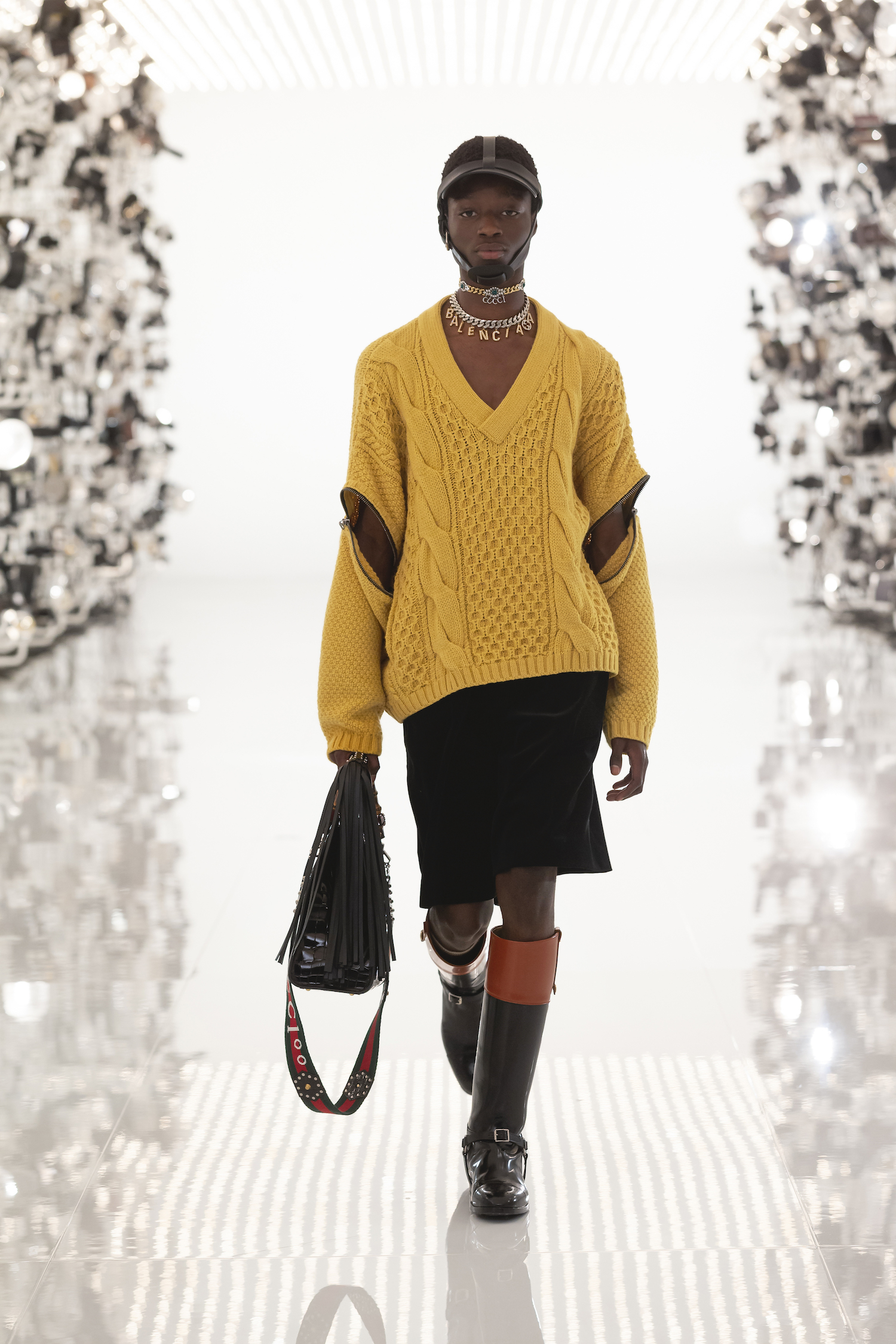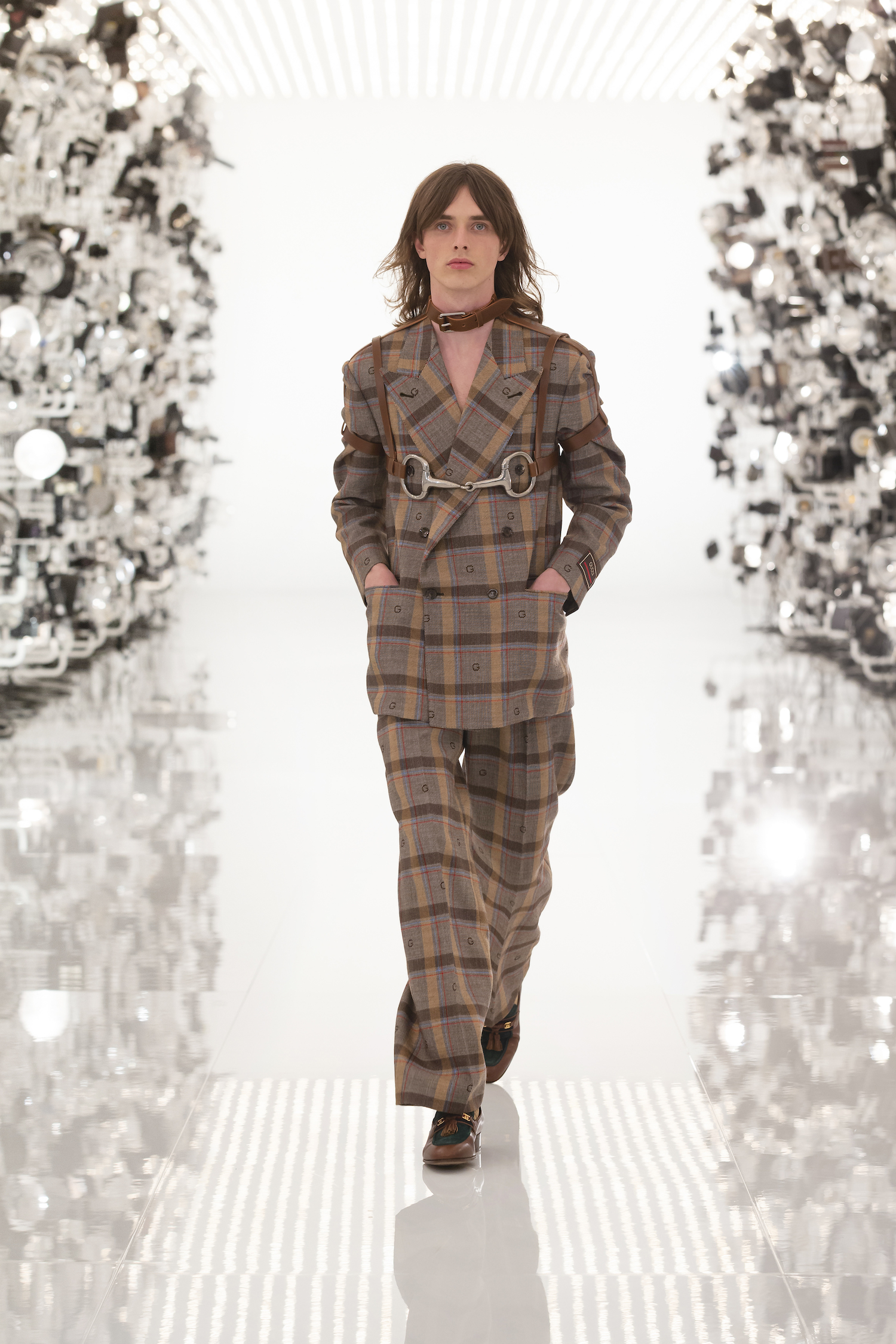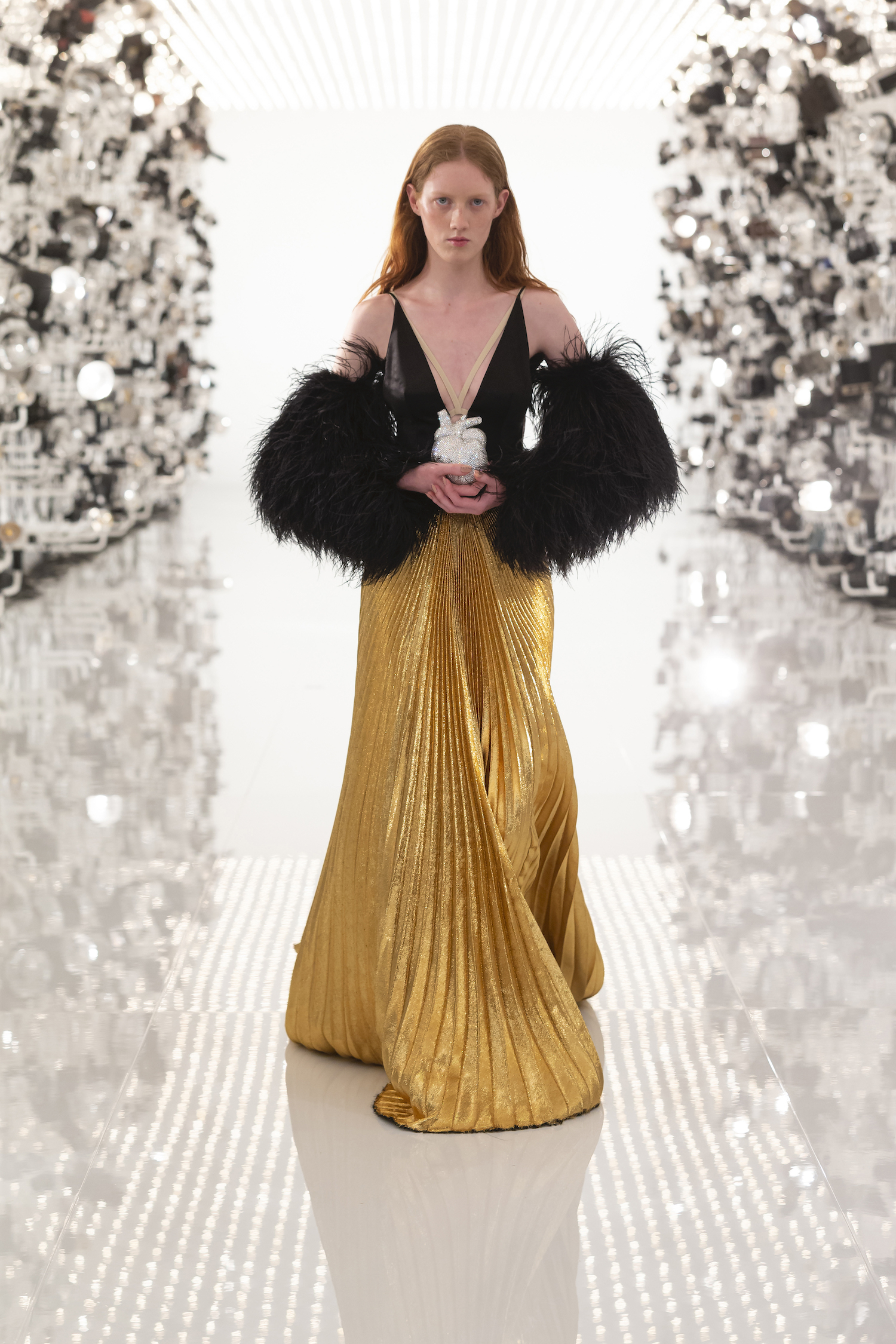 Tagged: