Ralph Lauren just became an esports sponsor
The heritage brand has signed up for a world-first partnership with esports team G2. Gaming, but make it fashion!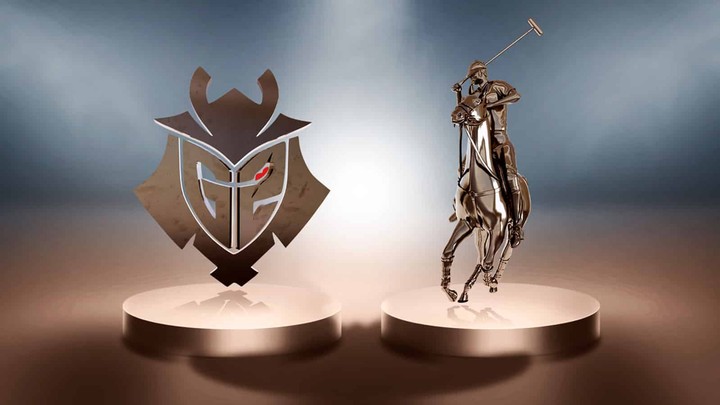 Imagery courtesy of Ralph Lauren
A fashion sports collab is nothing new, especially for Ralph Lauren -- most recently, they teamed up with MLB for a vintage-inspired partnership -- but hang on because this one is a little different. Today, Ralph Lauren announced a world first, partnering with G2 for an esports collab.
Making history as the first time a luxury brand has kitted out an entire esports team on a long-term basis, the news is bridging the gap between online gaming and high fashion. As well as providing sponsorship for the team's kit, Ralph Lauren and G2 -- one of the world's leading entertainment and esports brands -- will also team up on a bunch of campaigns across TikTok and Twitch.
"Our partnership with G2 will further the progress we are making to bring our powerful heritage brand to life in authentic ways across new platforms," Alice Delahunt, Ralph Lauren's Chief Digital & Content Officer, said in a statement. "It also underlines our commitment to engage new consumers – including a generation of digital-natives who participate in gaming as a world-class sport and for entertainment.
Until this point, Ralph Lauren's sponsorships have been what you might expect from a heritage American brand (the US Olympic and Paralympic Teams; The Championships, Wimbledon; the US Open; the Australian Open; the PGA of America and the PGA Championship; the US Ryder Cup team; the US Open Golf Championship; and the American Junior Golf Association, to name but a few). But their link-up with G2 is a nod to young esports fans, who would sooner watch a Twitch stream than a tedious Nadal match (idk tennis sue me).
"Today is one of the most special days in my life and G2's history," said Carlos 'Ocelote' Rodriguez, legendary League of Legends player and founder and CEO of G2 Esports. "A brand I have loved for many years is now part of the G2 family. Ralph Lauren has entered the world of gaming in partnership with G2, and nothing makes us happier and prouder than to be able to execute on their strategy while doing our thing. With their support, we will continue to thrive and elevate the way we entertain you. As a lifelong gamer and proud founding CEO, seeing Ralph Lauren enter this industry is an incredible moment I will never forget. I could not be more excited to share with all of you what's coming."
Tagged: