Instagram's next update could help undo shadow banning
The Favourites list propels your besties onto your timeline.
|
13 September 2021, 12:25pm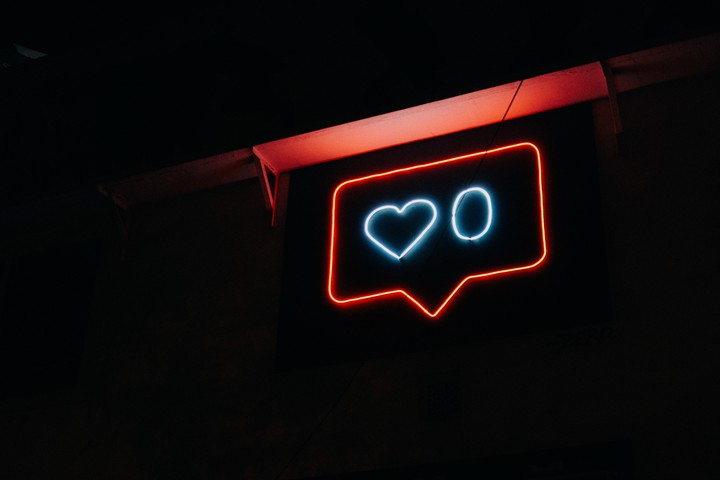 Prateek Katyal via Unsplash.com
Rewind back a few years. Remember when Instagram changed their timeline format from being chronological (RIP) to algorithm-based, in turn eradicating a whole bunch of friends, celebs and artists from your main feed? Accounts that used to dominate your TL suddenly disappeared, as if into thin air. Selfies that used to pop off were soon met with a measly few likes, forcing most of us to spiral. It's a practise some creators -- predominantly those in sex work and activism -- have referred to as 'shadow banning', the act of being buried by the algorithm. Well, a potential new feature called Favourites, currently being tested out, could help restore peace to the platform.
Much like Close Friends -- everybody's favourite, deranged personal corner of the internet -- Favourites gives you the option of hand picking the people whose content you want to see first, meaning that your bestie's selfie isn't gonna slip under the radar anymore. It also means that if you want to stay up-to-date with certain accounts, you can ensure that anything they post about is propelled to the top of your feed. Think of it as a less invasive way of seeing the stuff you want to see without setting post notifications.
Right now, the algorithm seems to have a varying level of success with users. While you may like someone's image, it can't tell the difference between what you are actively looking for and what you're liking simply because there's nothing else to like -- with the chronological feed, at least you could pinpoint what you did and didn't respond to out of all that was on offer. While Instagram themselves have denied shadow banning exists, in a deleted Facebook post resurfaced by Mic, it did state back in 2017 that it "understands users have experienced issues with Instagram's hashtag search that caused posts not to be surfaced", and acknowledged that avoiding certain hashtags -- once often used by bot or spam accounts -- would help with that. Nevertheless, four years on, shadow banning is something many users insist is still happening. Examples of it can be found in Taylor Lorenz's aforementioned Mic feature here. The platform is also a difficult space for sex workers who receive similar treatment based on the use of certain hashtags and the blurred lines surrounding nudity
The Favourites feature could help with that plummeting engagement. It means you can add certain users to your own list, thus propelling their posts onto your feed, but in order to reach others, they'll have to add you to their own Favourites. Complicated, yes, but a step forward in the anxiety-inducing hellscape of social media; a hellscape even more terrifying when your work relies on engagement.
The feature isn't yet live for anyone who's not a beta user, and knowing Instagram, they may decide to scrap it altogether before launch. But we can keep our fingers crossed that Favourites will arrive in our sidebar menus on the app soon.
Follow i-D on Instagram and TikTok for more social media news.

Tagged: