What does Marc Jacobs mean?
Friends and fans of the designer, including Kim Jones, tell us why Marc is so iconic.
|
09 September 2021, 4:00pm
This story originally appeared in i-D's The In Real Life issue, no. 364, Autumn 2021. Order your copy here.
Marc Jacobs has long been a part of my imaginary landscape, and that of many of the designers, photographers and stylists I have interviewed. It was the 2007 documentary, Marc Jacobs & Louis Vuitton (which used to be available to watch in eight parts on YouTube) that encouraged me to work in the fashion industry. Scenes of Marc and his cohort travelling to Tokyo, agonising over runway looks and playing with buttons on an obscenely large bag hinted at a world very far from the London suburbs I was living in, where people were both mad and cared about fashion just as much as I did. "He was so kind to his team and was working in a way that was at once casual and incredibly professional," says Patric DiCaprio, of the New York label Vaquera, another fan of the film. "This way of working is so relatable, especially when compared to the melodrama that seems to be the industry standard."
Indeed, Marc's inclusive way of working is not the industry standard. Once, when I visited the office in New York, the designer was riding around on a mobility scooter wearing high heels, followed by his dogs. The Marc Jacobs fashion show, which has defined New York Fashion Week for the best part of two decades, was imminent — despite this, there were no clothes. I remember Marc picking at some sunglasses and receiving visits from several supermodels, but mainly vaping and beeping the scooter's horn as he rounded the corners. Several days later it was a different story, the samples having arrived and creation being in full swing. There were definitely no visiting supermodels unless they were being fitted for their look.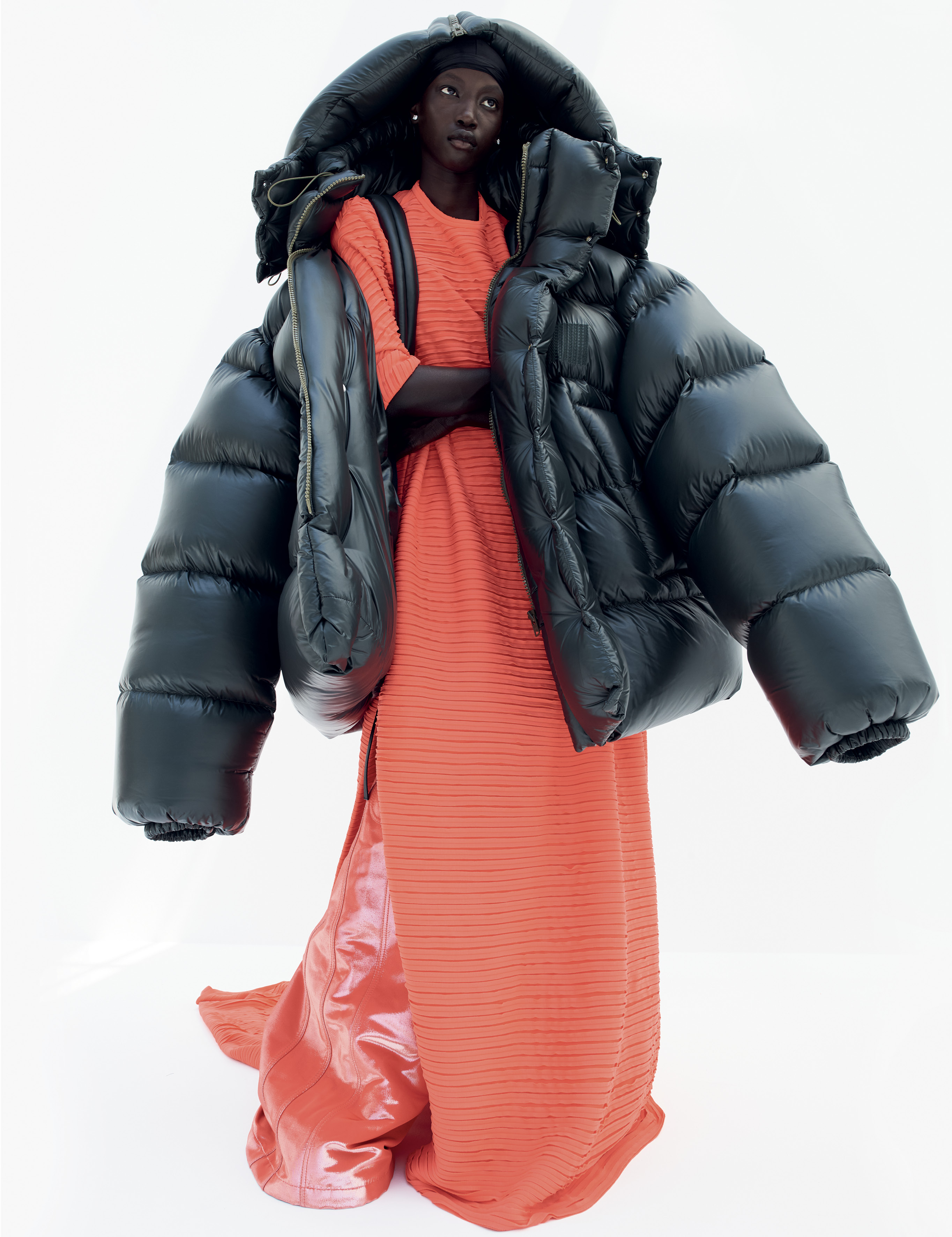 Marc has spent the pandemic at his new home outside of New York City, choosing to sit out the shows for the past two seasons. At home he was dreaming, taking self-portraits in his wardrobe and playing with fashion. His eventual comeback on 28 June this year was an homage to NYC, but not in the way you might expect. Instead of high camp, historical Marc, we had a reflection of real city life through his surreal lens. The models were swaddled in huge protective outerwear in a myriad of colours and fabrics, and gowns gave off a "don't touch me" vibe. They said: I am proud, I might be different, but I am deserving of respect — don't touch me (unless invited). "I think the collection he just presented was so fresh and new and exciting. He is still on top of the world," said Kim Jones. To be outrageous, or chic, or grunge or to create any identity for yourself through clothing is an act of self love. This is something Marc Jacobs understands implicitly.
We asked some people to tell us why they, too, love Marc Jacobs: Kim Jones OBE, Marc's good friend and the Artistic Director of Dior Homme and Fendi's womenswear and couture; Mike Eckhaus, half of seminal American bicoastal label Eckhaus Latta; and Patric Dicaprio, founder of NY label Vaquera who make self-described "fashion fan fiction". Stylists Matt Holmes and Cruz Valdez weigh in too, as well as photographer Grace Ahlbom. All are students of fashion and fans of Marc because, as Mike puts it, "It's the preeminent American brand of the end of the 20th and beginning of the 21st century — intelligent, playful, well studied, so camp, so layered and becoming progressively complex and outrageous."
When did Marc Jacobs first enter your consciousness? Was it the person himself or a Marc by Marc keyring?
Mike Eckhaus: I first became aware of Marc Jacobs in high school, when I was just getting into fashion. The first show of his that I can recall is SS03, very soft vintage, and of course that same season he did the Murakami collab with LV which was bonkers. Then he did that Cardin show for Fall and I was very confused by the rhythm but quickly learned that's how Marc flows.
Patric DiCaprio: The Juergen Teller ads, specifically the ones featuring Cole Mohr in womenswear, were what sparked my interest. I remember my mom showing them to me and being like, "These remind me of you". The idea that cross-dressing was even an option then was a revelation to me as a bored goth high schooler in Alabama.
Matt Holmes: I would say around high school for me. I remember coming out the night of his Taxi Driver/Jodie Foster referencing show, and watching it on a stream later that evening. The soundtrack of that show certainly mirrored the drama inside my house that night.
Cruz Valdez: I remember seeing the ad of Sofia Coppola lying in bed wearing a red dress, the one shot by Juergen, on someone's Myspace when I was in middle school. I didn't know who or what any of it was at the time but knew it was chic!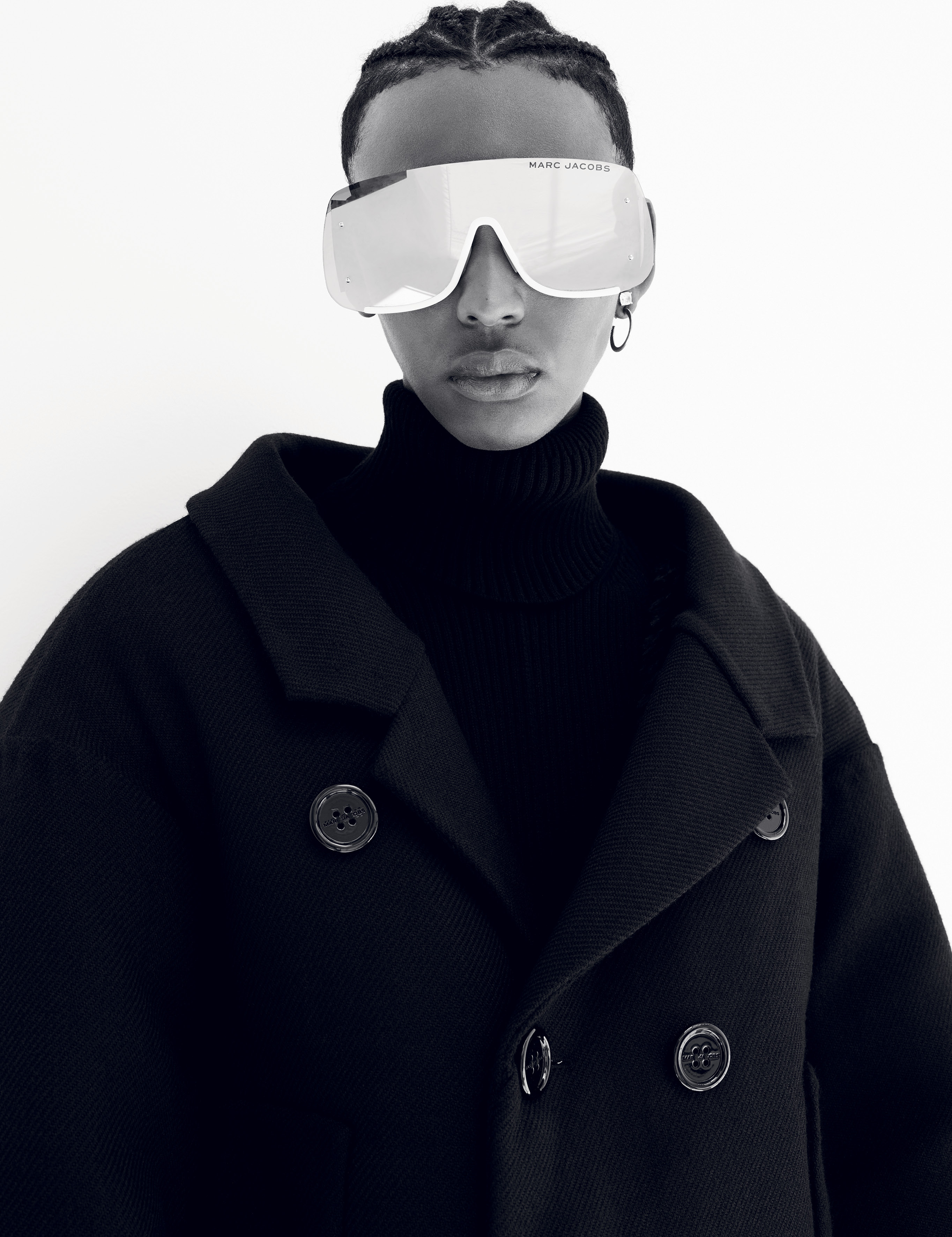 What is important about Marc Jacobs?
Kim Jones: Marc is the designer that created the Uptown/Downtown look. He understands about mixing things up culturally to create something new.
Mike Eckhaus: It's the preeminent American brand of the end of the 20th and beginning of the 21st century — intelligent, playful, well studied, so camp, so layered and becoming progressively complex and outrageous. There was a lull a few years back but the collections are becoming more and more fab each season. I love the freedom he expresses in his recent work.
Patric DiCaprio: His sense of humour!
Matt Holmes: He is making a case for glamour while having feet on the ground! Not forgetting where you came from and why life and our interests and our passions inform what we do.
Cruz Valdez: I think it's important for fashion to have visionary people. It keeps things exciting and pushes the dialogue further.
Victor Vegas: Marc Jacobs' relation to grunge and NYC has been quite possibly the strongest influence on how fashion is perceived in the upper echelons of society. He's one of few designers responsible for flipping the script on what the upper class thought was acceptable to see on the runway.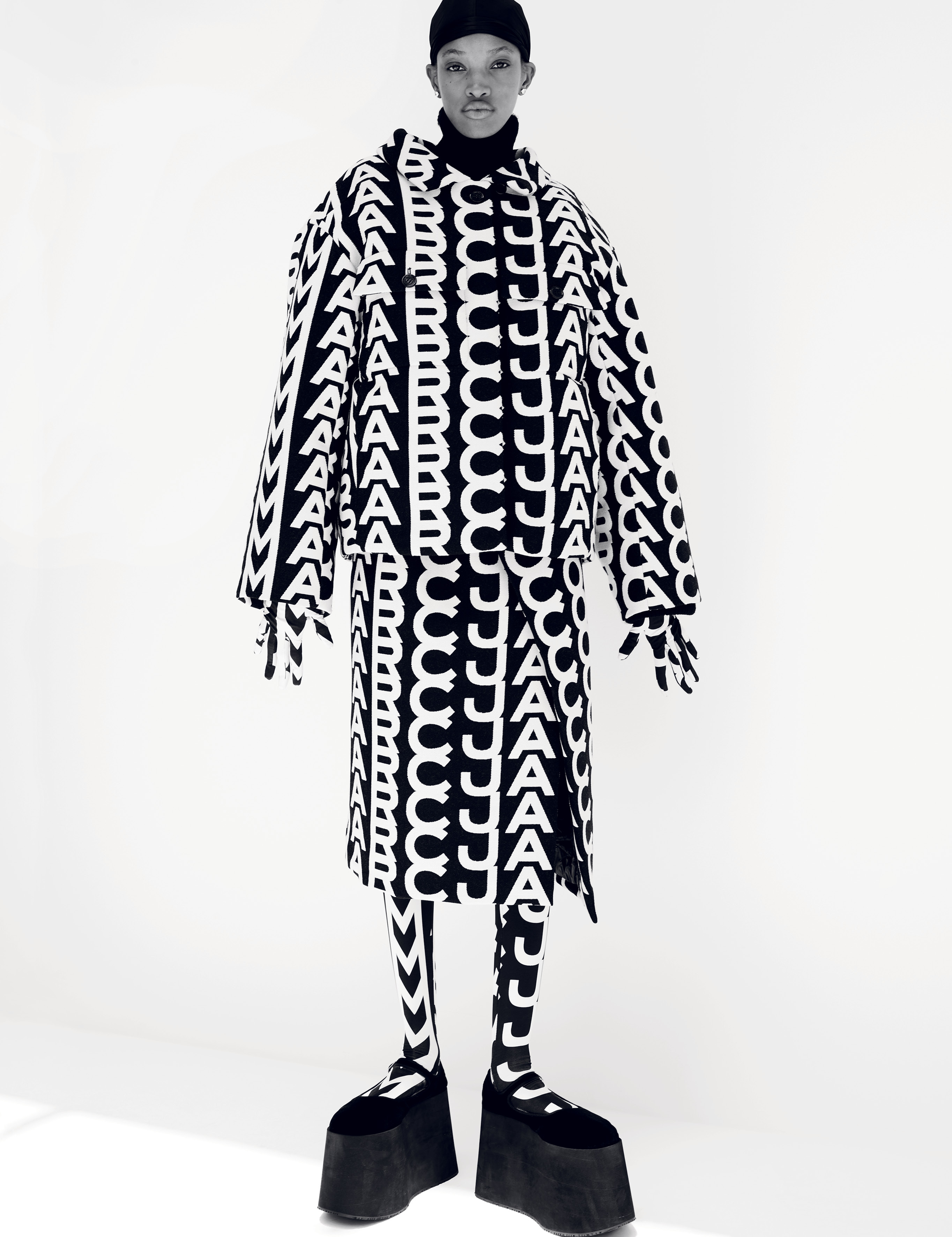 What does he mean to NYC particularly?
Mike Eckhaus: It's always been THE show.
Patric DiCaprio: Marc is important to NY because he is evidence that high concept and commercial viability aren't mutually exclusive. An idea that many of the NY fashion industry gatekeepers would disagree with.
Matt Holmes: He allows his own story to reach others in his clothing. He's always taking inspiration from all of New York's crevices, from all the grime and the glamour. Marc knows how to show the world how NYC really does fashion.
Cruz Valdez: Marc captures a certain kind of classic glamour of the city in his collections that no other designer can. Sometimes walking around the city, I'll experience a "New York moment" where the beauty of the city kind of just takes over. I think his clothes feel that way too.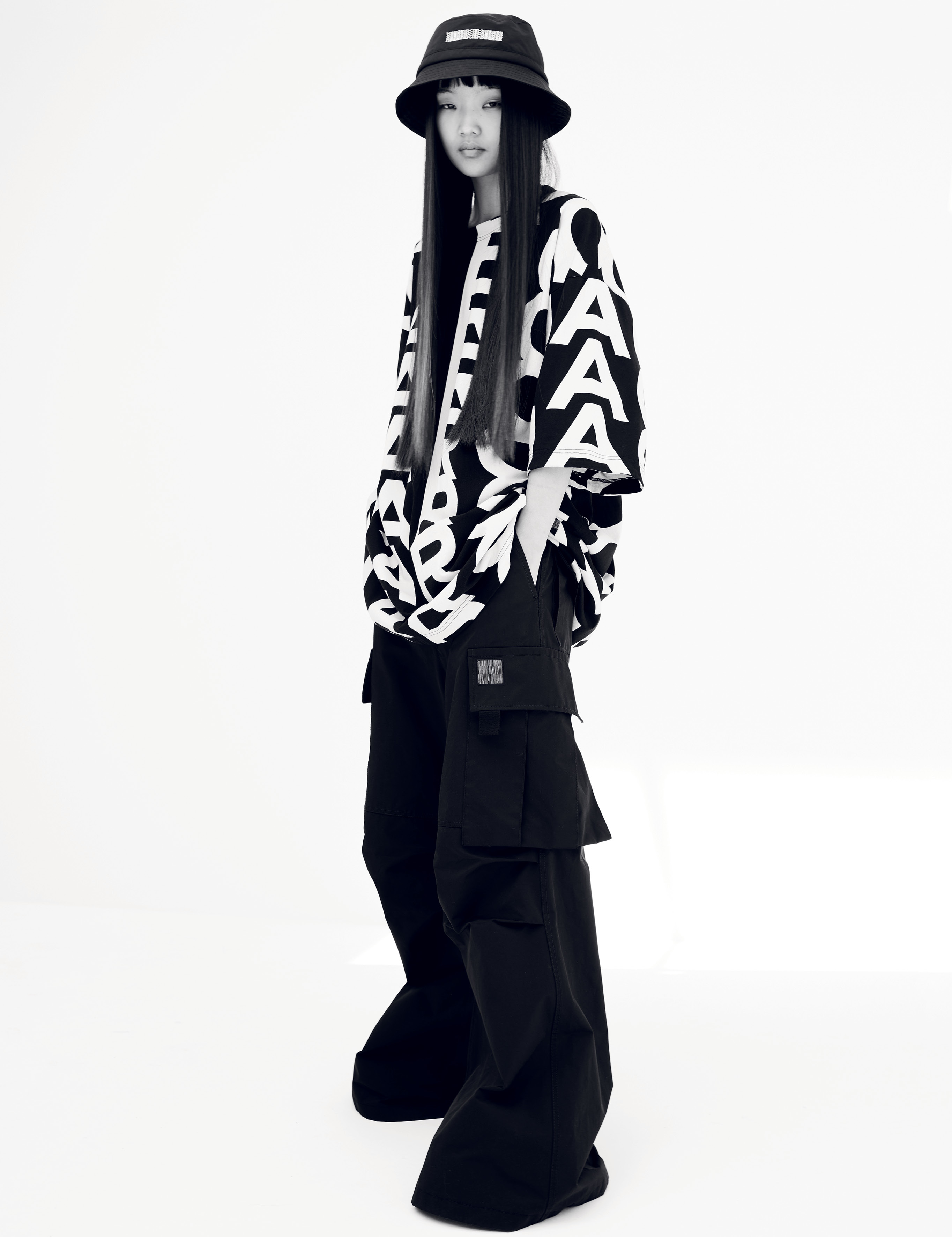 **Has Marc had any influence on the way you work — whether it be actual garments, presentations and ideas, or just spirit?
**Kim Jones: Of course he has! Marc hired me at Vuitton and his spirit, attention to detail, his collaborative nature have made me who I am today… I think the collection he just presented was so fresh and new and exciting.
He is still on top of the world!
Mike Eckhaus: I think the spirit is really admirable. There is so much wit and dynamism to what he does.
Patric DiCaprio: The Marc Jacobs & Louis Vuitton documentary was really inspiring. It was amazing to see him designing his own collection at the same time as Louis Vuitton. He was so kind to his team and was working in a way that was at once casual and incredibly professional. This way of working is so relatable, especially when compared to the melodrama that seems to be the industry standard (à la Raf Simons in Dior and I).
Matt Holmes: In too many ways but maybe most in the need and desire to create a world with your work that celebrates and questions its own boundaries and focuses. This is character and world-building. It takes longer to develop than an Instagram post and it takes time and passion. He really inspired me to be retrospective, to look forward, and to ask ''How am I feeling right now?" with my work.
Grace Ahlbom: Marc Jacobs's advertisements from the 90s have greatly influenced my work. Marc and Juergen Teller perfected the art of casual celebrity intimacy. Most of the time, the clothes barely make it into the ad. Whether the garments have been thrown on the floor in the background or not in the frame at all. My all-time favourite ad is of Kim Gordon performing in a pink tulle dress. What I love about this image is that it looks like it was taken on a point and shoot camera, like maybe a fan would have taken in a Sonic Youth mosh pit. It's a little blurry and off centre and it's perfect.
Cruz Valdez: I find a lot of reassurance from Marc in sharing an appreciation for a certain type of fashion moment or image. I love that Marc isn't afraid to show his appreciation for the classics and to give them a breath of fresh air in the process.
Victor Vegas: The spirit of Marc Jacobs is what strikes me most as a designer. His love for NYC, the landscape and the physical realm that this city takes up is what I cherish most about him. When creating for my own brand, Primer Rebelde De America, I draw from raw, uncut moments of indigenous history as Marc Jacob's pulls from the raw and uncut spirit of music and culture that inspired him as a young NYC designer.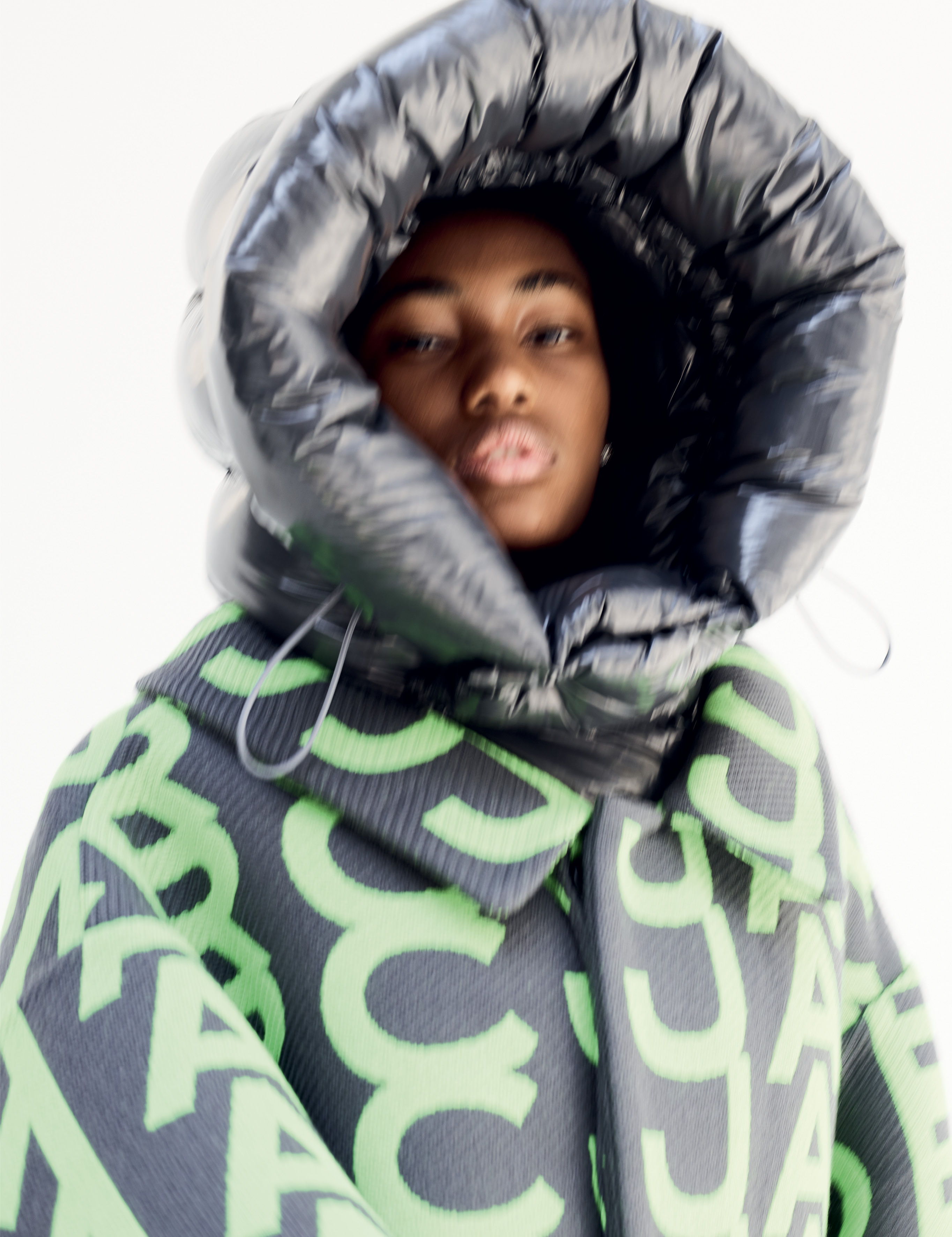 **Is there a moment that particularly resonates with you from Marc's shows or career?
**Kim Jones: God, so many across his own brand and Louis Vuitton. The Perry Ellis grunge, the train pulling up at Vuitton, his most recent collection… They always move things forward and are a comment on the times!
Mike Eckhaus: I love the energy of the season when he got ripped and started his show two hours late.
Patric DiCaprio: The conception and realisation of the trash compactor Louis Vuitton bag. Repulsive, dumb, iconic.
Matt Holmes: Probably the Dr. Seuss collection with the faux fur hats and that windy runway! I am still looking for that hat and will forever be looking for that hat. Someone help me find it please!
Cruz Valdez: There are many but I always find myself taking notes from AW13. No pants, c'est chic.
Victor Vegas: The moment that resonated with me most was his early work with Sonic Youth. Especially the "Sugar Kane" video which is something that actively inspires me as it was a natural connection absent of any contrived wannabe feeling.
**Bonus Q: favourite Marc celebrity best friend?
**Mike Eckhaus: Lil' Kim, duh.
Patric DiCaprio: Sofia Coppola!
Matt Holmes: Oh, Sofia Coppola, hands down!
Cruz Valdez: Living for Lisa Rinna!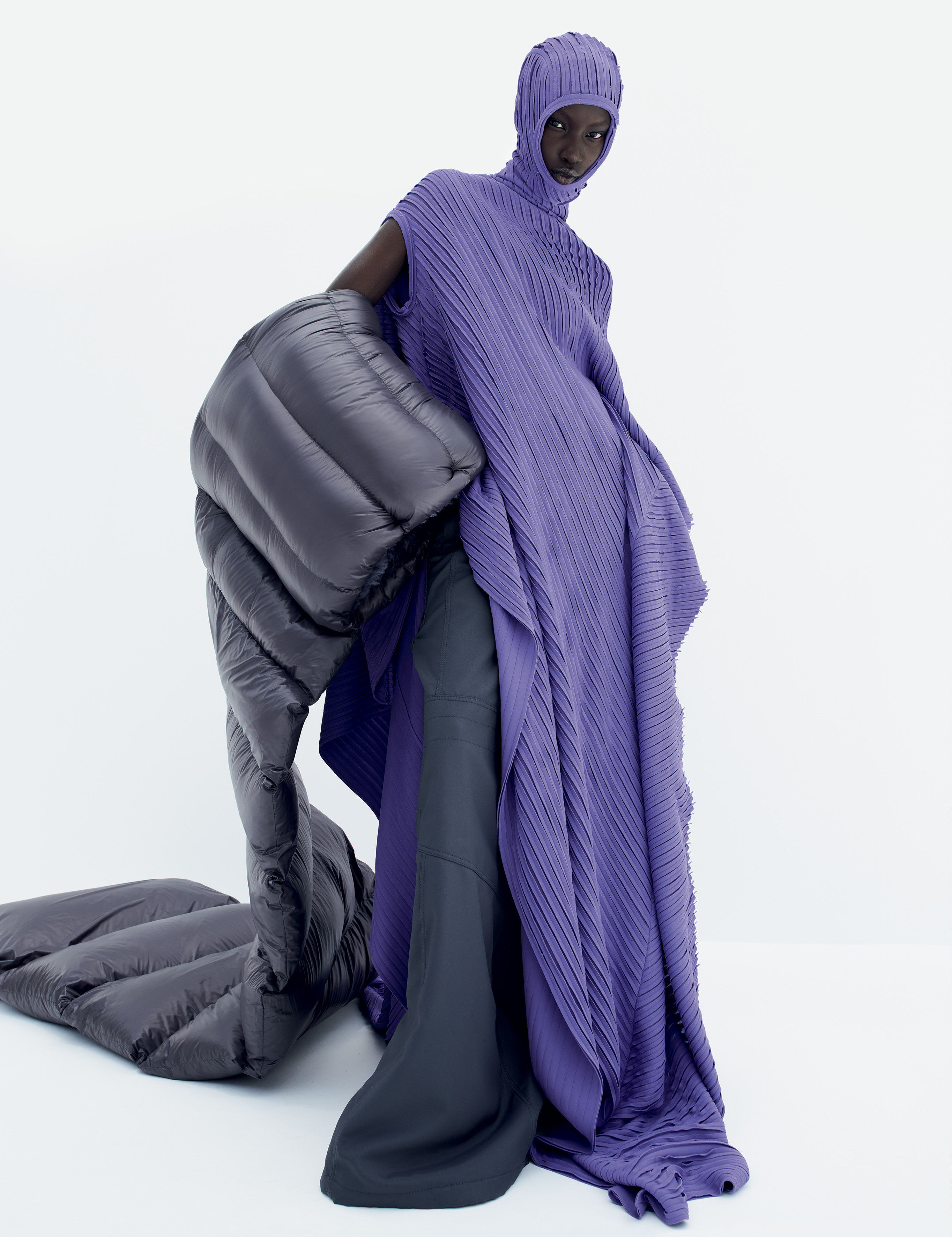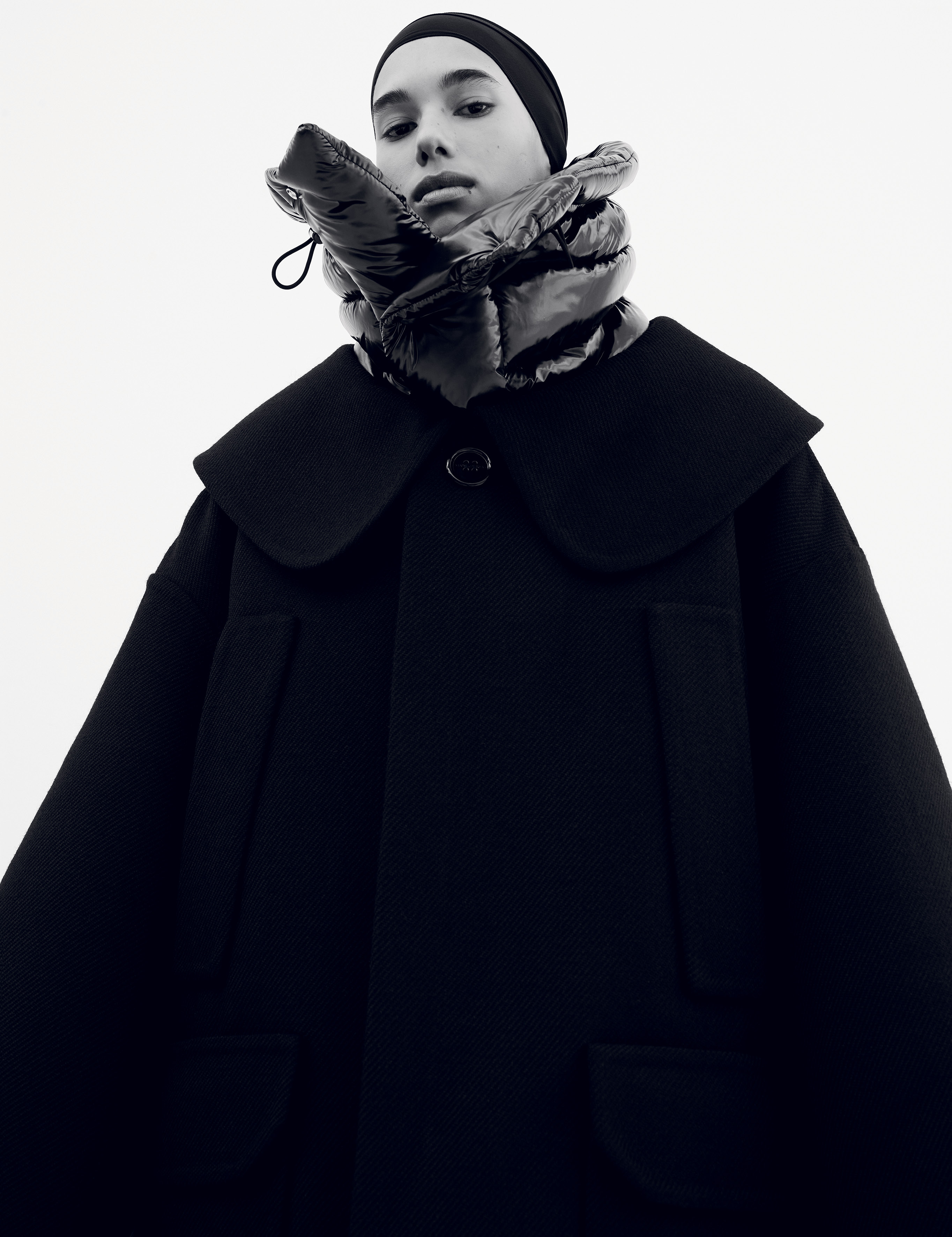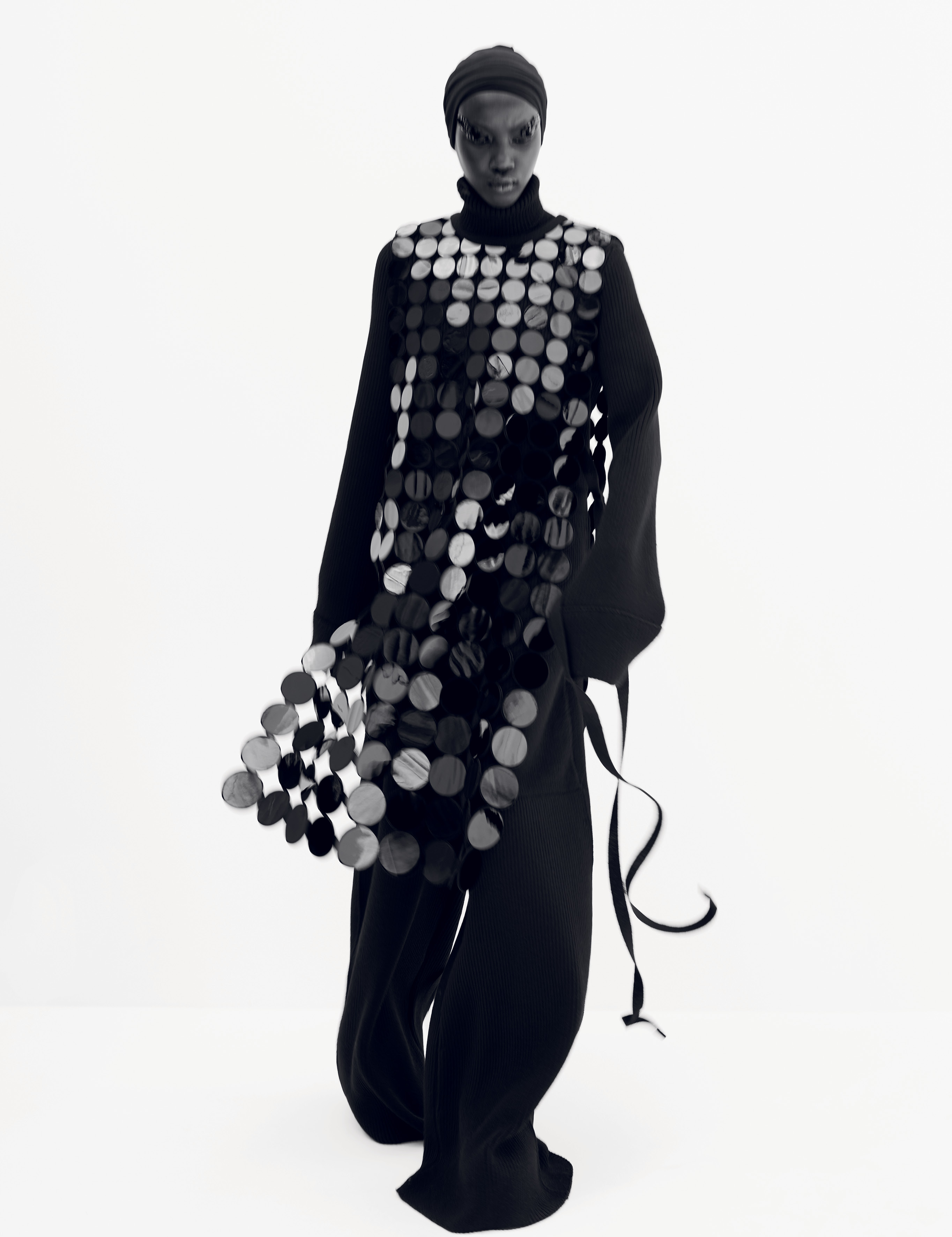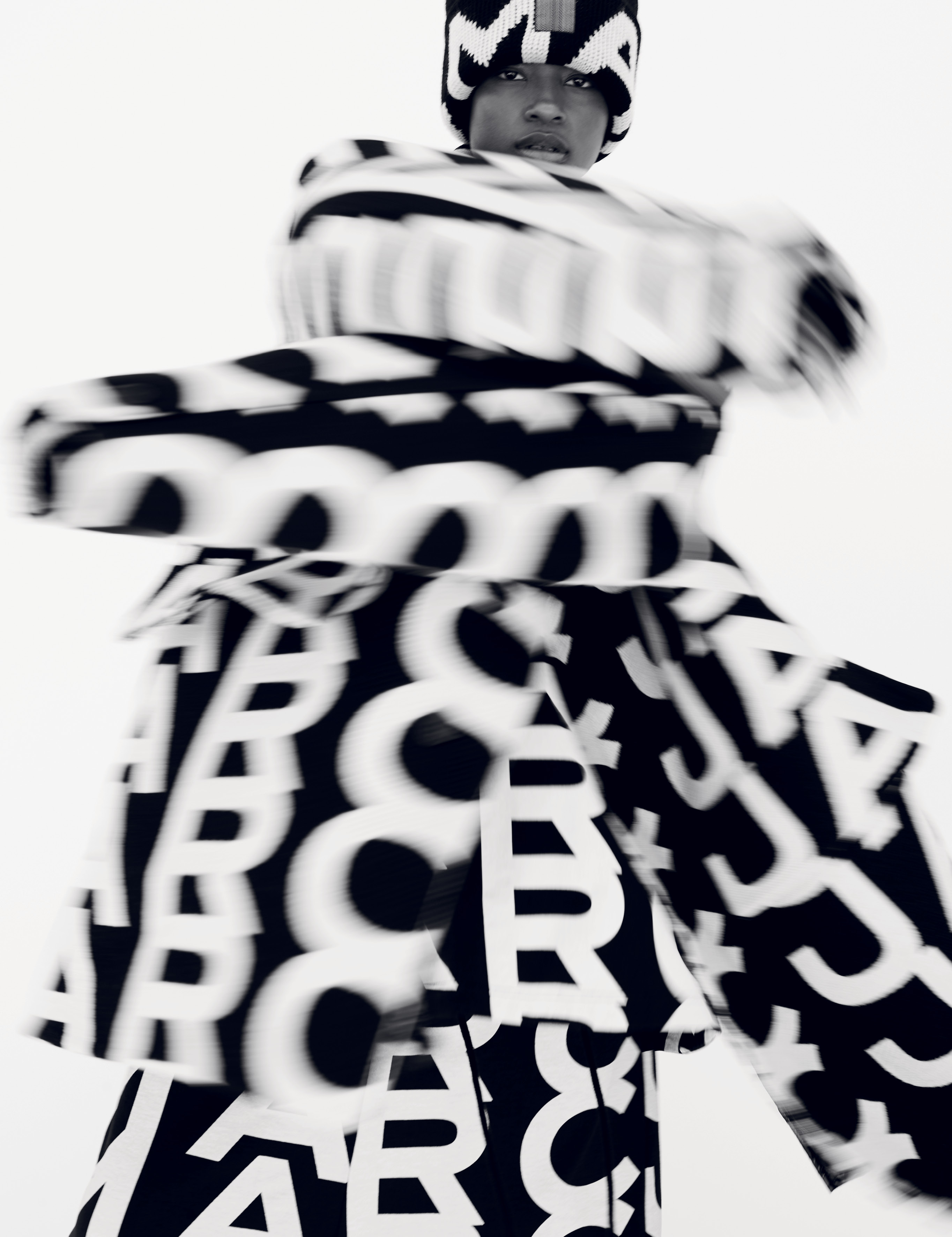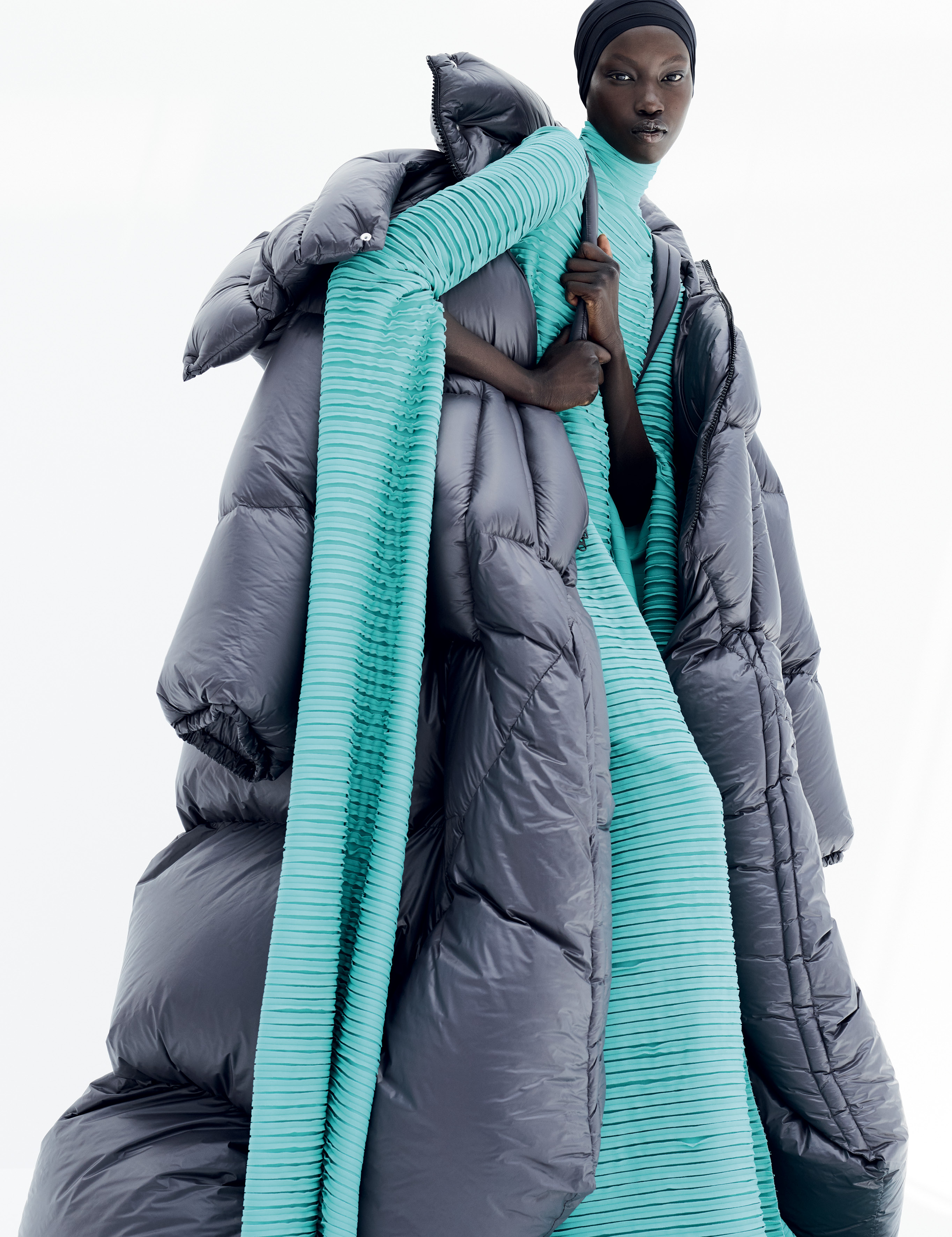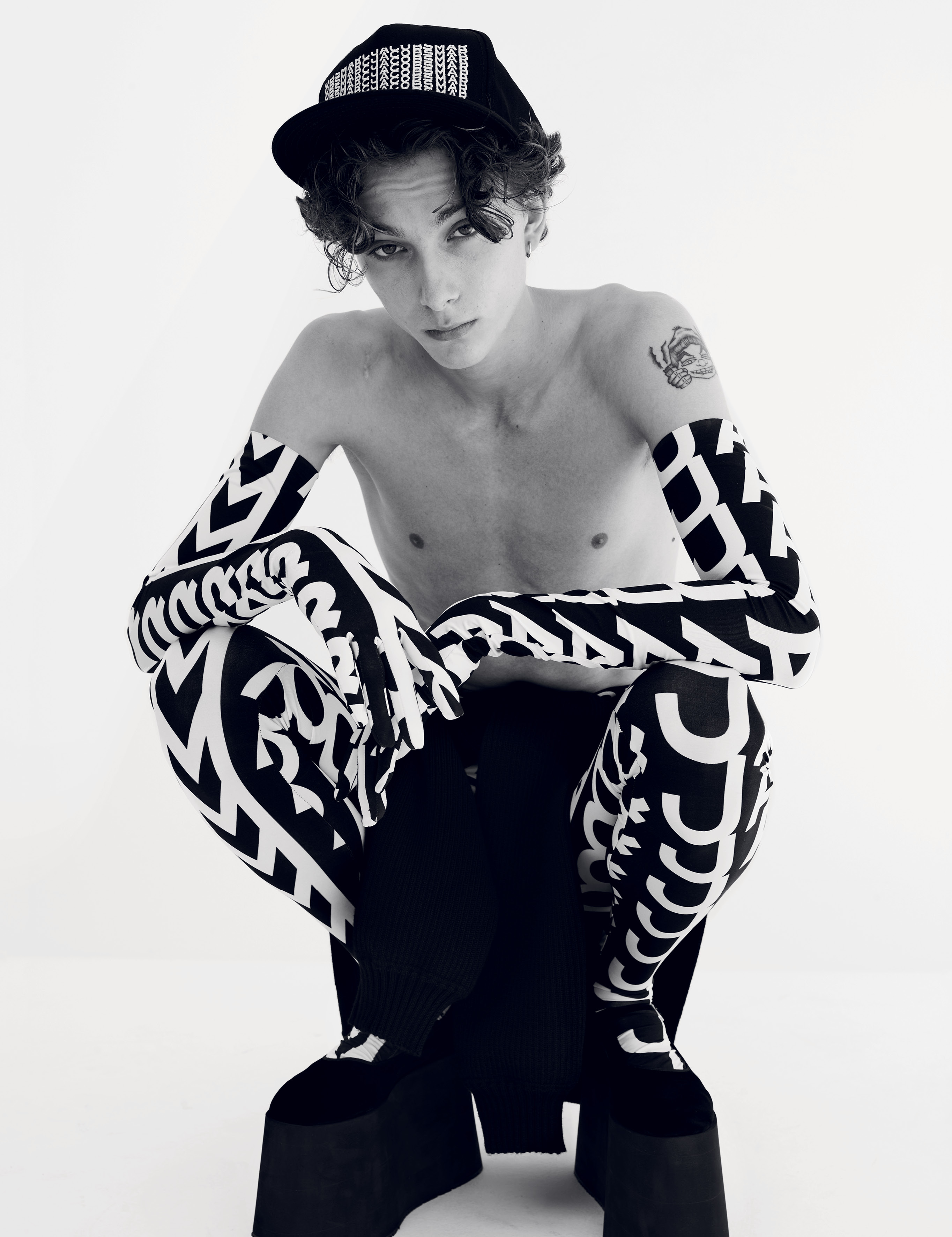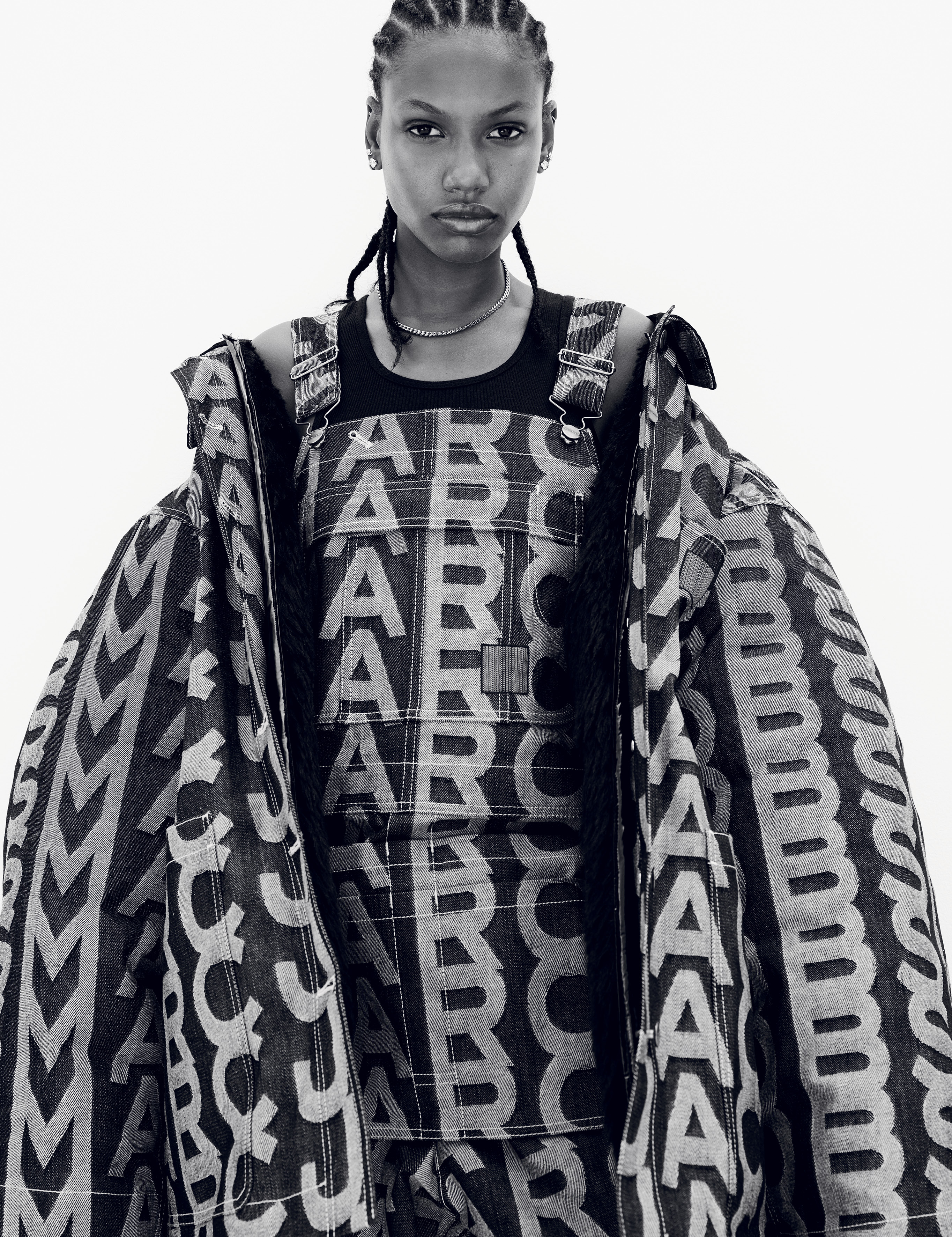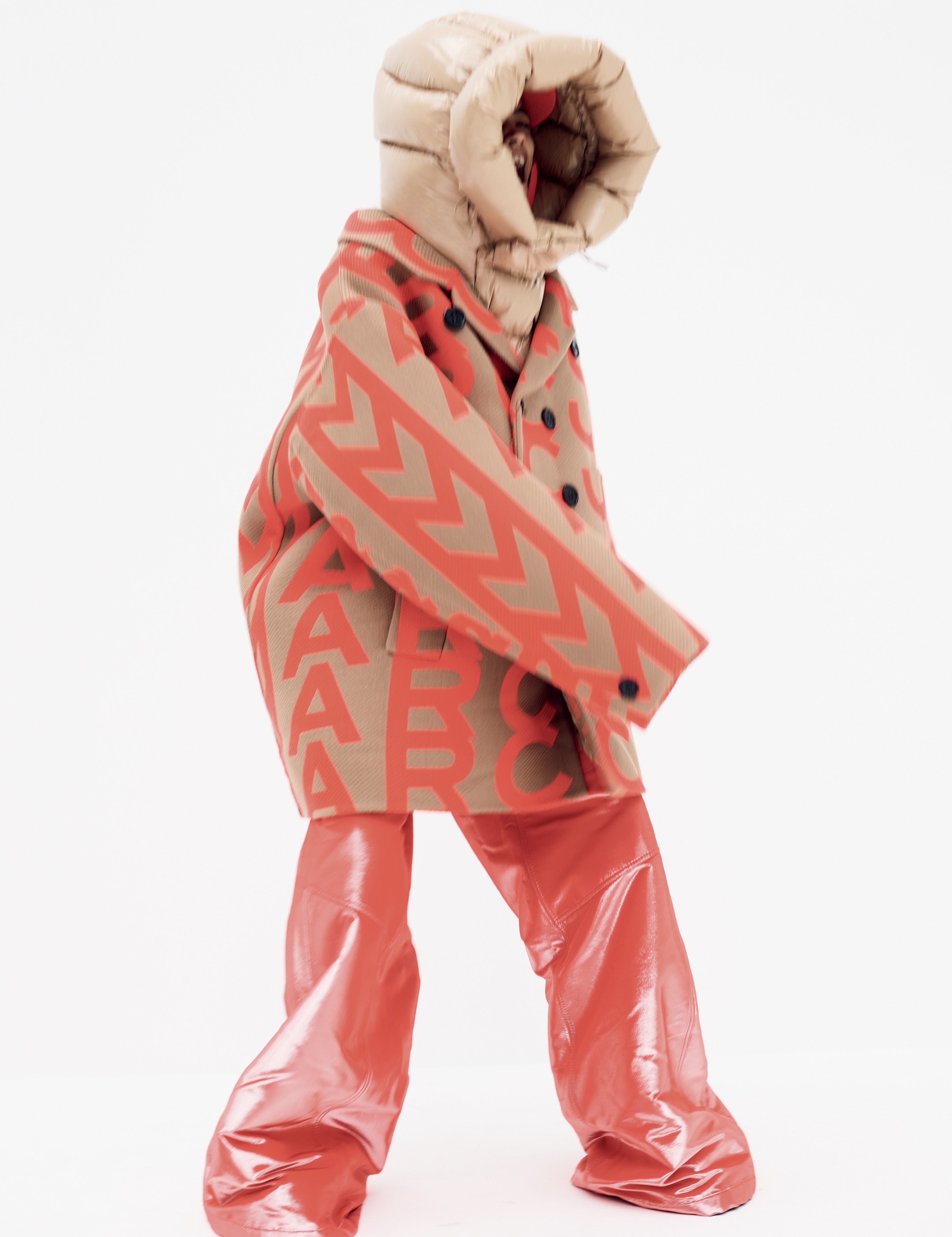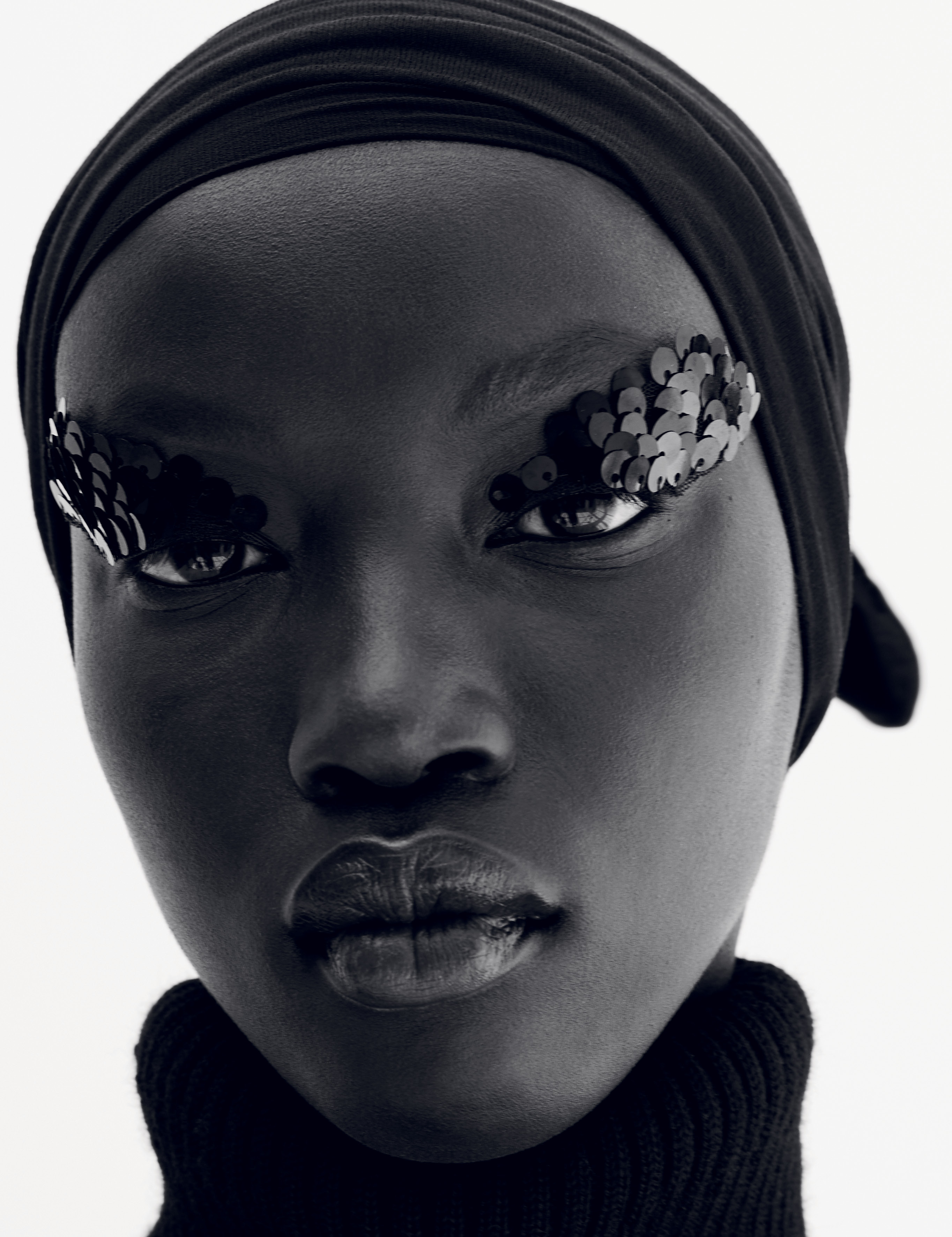 Credits
---
photography Amy Troost fashion Alastair McKimm
Hair Tina Outen using Bumble and bumble.
Make-up Sally Branka at LGA Management using Estée Lauder.
Nail technician Honey at Exposure NY using Lakur.
Photography assistance Karen Goss and Darren Hall.
Digital operator Alonzo Maciel.
Styling assistance Madison Matusich, Milton Dixon III and Casey Conrad. Braiding Amesha Alston.
Make-up assistance Juan Jaar and Chloe Grae.
Nail assistance Krysty Williams. Producer Cat Lewis.
On-set producer Alex Royals.
Casting director Samuel Ellis Scheinman for DMCASTING.
Models Anok Yai at Next, Alyssa Peoples and Bomi Youn at The Industry, Eden Joi and Thursday at The Society, J'Adore Benjamin at Ford Models, Stevie Boykin at Elite, Luke Lenski at IMG, Daisy Oh at Premier, Maya Willener at Women Management.
All clothing and accessories MARC JACOBS.
Tagged: