Spencer's composer says the soundtrack reflects "true anarchy and chaos"
Radiohead's Jonny Greenwood wanted to disrupt the conversation about what kind of music you hear in a film about the Royal Family.
|
04 September 2021, 10:15am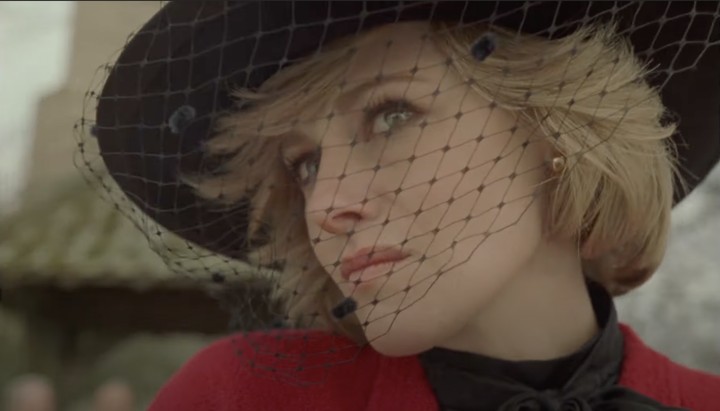 Image courtesy of Neon
Spencer composer Jonny Greenwood has spoken about his work on the soundtrack to Pablo Larraín's Diana, Princess of Wales biopic starring Kristen Stewart.
The Radiohead guitarist has so far composed nine film soundtracks, including several for auteur Paul Thomas Anderson and Lynne Ramsay.
Speaking to NME, he revealed his inspiration behind the music featured in Spencer wanted to disrupt audience's expectations of the kind of melodies you would hear in a film about the Royal Family.
"I explained to Pablo that there's lots of baggage attached to classical music in films about the royals," Jonny said. "You either use actual Handel or pastiche Handel.
"I wanted instead to emphasise how chaotic and colourful Princess Diana was, in amongst all that baroque tradition. It's what the film does too."
Jonny achieved this by writing music in the "regular royal style" to be used by a baroque orchestra, only to substitute the full orchestra for jazz players during recording.
This worked almost a little too well - apparently the jazz players were too restricted by the regimented chords, so the whole thing then evolved into something more loose and free.
"The key was to still sound vaguely baroque," he said on the finished product, "while leaving enough space for true anarchy and chaos."
All in all, it sounds like Spencer's disruptive soundtrack is the perfect accompaniment to the claustrophobic feel of the film, which tracks across three days in Christmas 1991 where Diana (Stewart) decides to divorce her husband, Prince Charles (Jack Farthing).
The film has been the centre of considerable hype for some time, given Stewart's transformative performance and the involvement of Pablo Larraín, who directed Natalie Portman so well in Jackie.
Spencer held its world premiere at the Venice Film Festival on September 3, where the film received a three-minute standing ovation. From a review at the festival, i-D's Jack King called the film a tragedy that un-picks a history of patriarchal violence, which also contains Kristen Stewart's best performance to date.
Spencer debuted at the Venice Film Festival September 3, it will debut in cinemas stateside November 5.