Isabel Marant stages a picnic in Paris for her SS22 menswear collection
Who hasn't turned an alfresco picnic into a fashion show during lockdown? Isabel Marant takes it one step further for her SS22 menswear collection. 
There was a lot of joy to be found in Isabel Marant's SS22 collection released yesterday evening. Preview videos that had dropped a few days ago set the tone; guys running through the streets of Paris, dressed up and ready for a picnic, with their camping chairs and umbrellas and bags and mats. A flashing gif showed pickles and ketchup and crisps. At an event to promote the new collection at the Palais Brongniart (there are still no real, huge, big deal runway shows of course) guests were given hampers, blankets, snacks and sandwiches. Nature is healing, fashion week is returning, influencers have opportunities for photo opps again.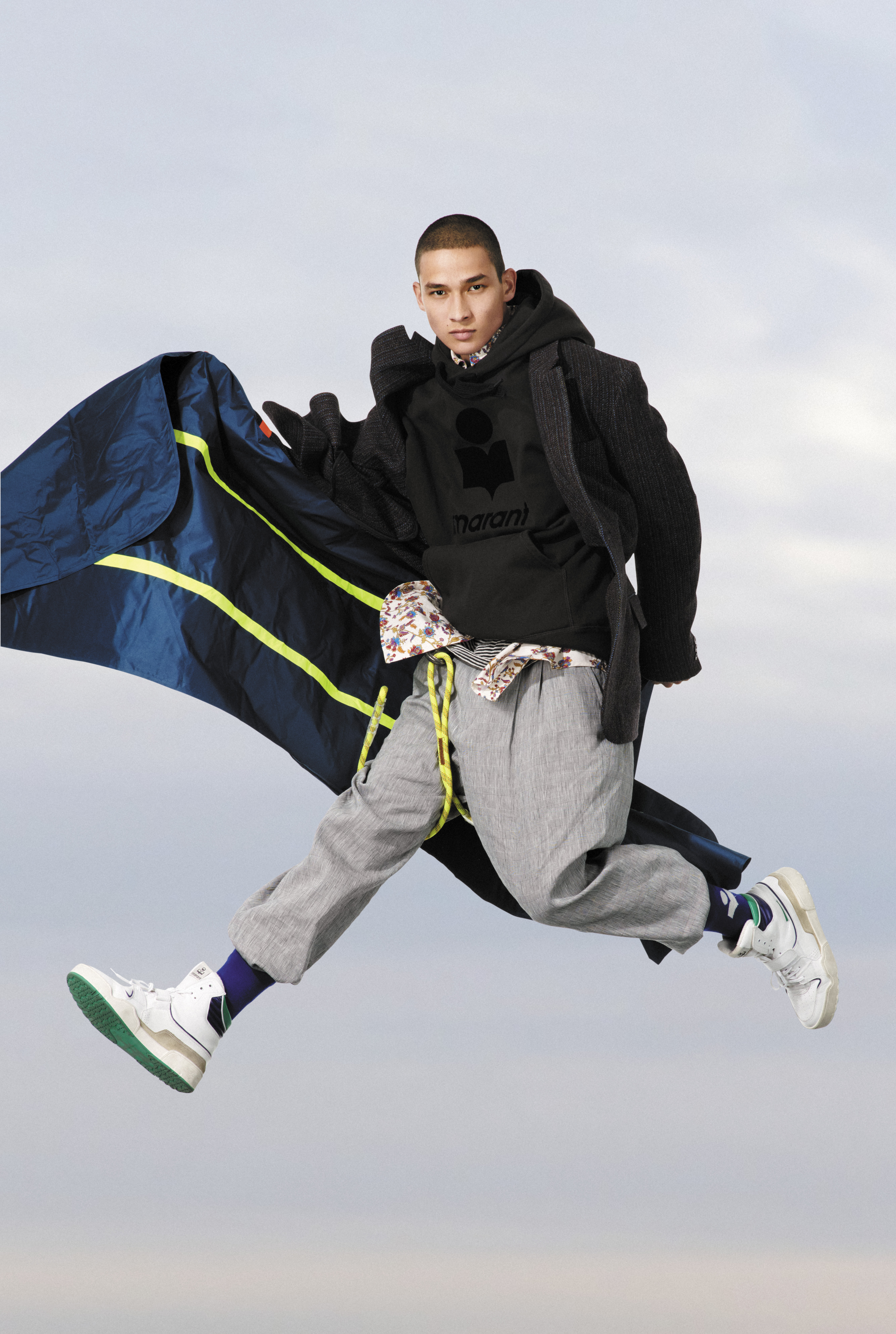 But it was really quite simply a very wholesome offering from Isabel Marant, very cosy. And for all the glamour and chic-ness of her womenswear — long-legged supermodels, 80s glamazons, futurism and fabulousness — she's always tried to maintain a feeling of reality, an eye on the streets, on how people really dress and wear clothes.
This season's press release talked of the Isabel Marant man as someone constantly on the move and keen to explore the world. Like many, Isabel is dreaming of what she can't have at the moment: travel, exploration, the easy ability to cross borders and holiday and see the world that we took for granted. Instead she trained that impulse on her native Paris, it was about exploring the world on your doorstep, finding beauty in your hometown, enjoying the adventures of the city. Hence the event to launch the collection, a picnic in Paris, on the steps of the Palais Brongniart. See! Isabel Marant, she's just like us!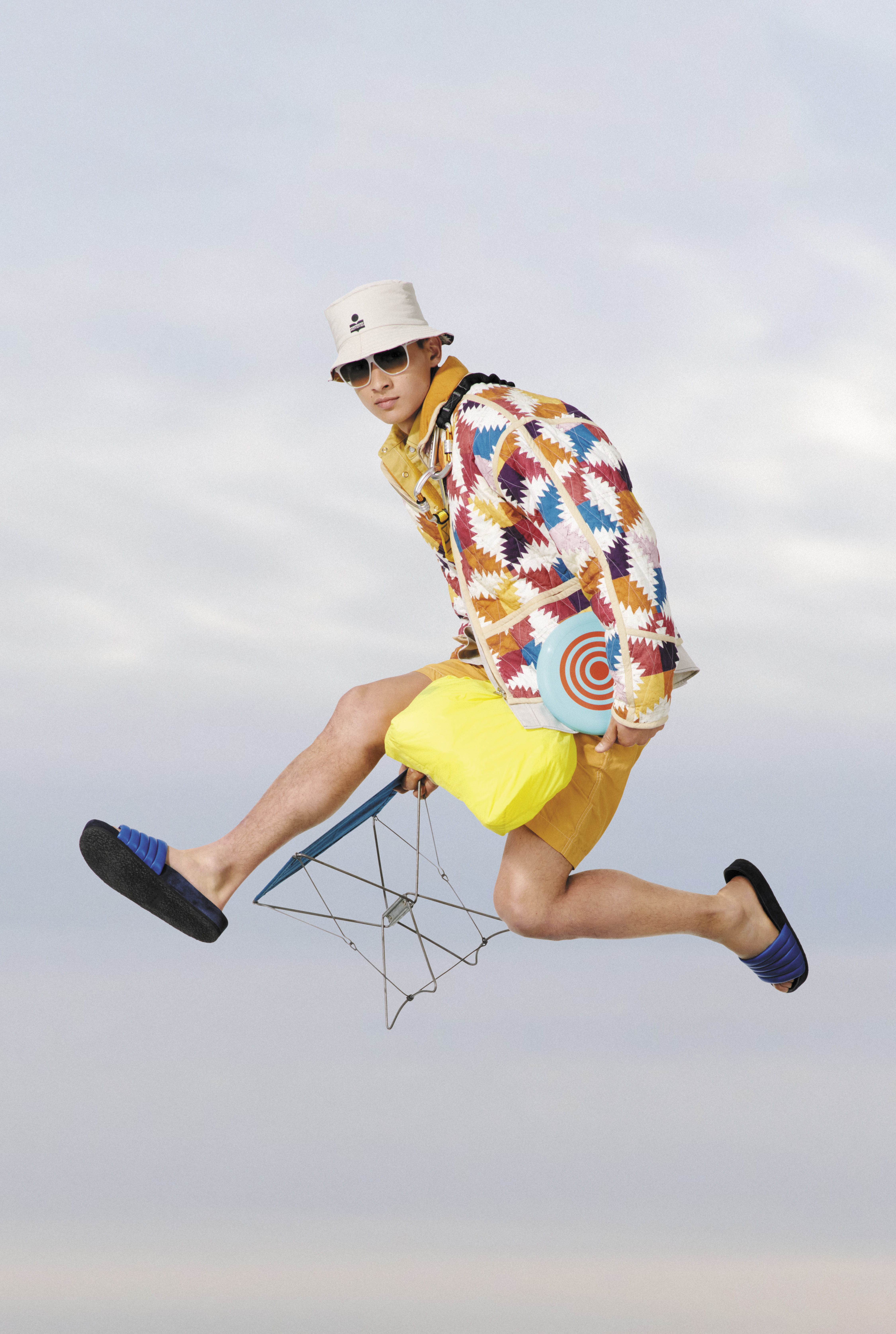 In terms of the clothes, they lent into Paris in the 80s and 90s with bright colours, acids and neon, layers upon layers, more is more, a hint of the Paninaro. It was styled like it was lived in, with a jacket tied around a waist, or around the shoulders, socks-and-sandals for comfort, or extra layers in case the weather changes. All very practical and casual in feeling.
And that was its success really — that this collection felt real and wearable and truthful, while still giving us something to dream about.