Dua Lipa slams full page New York Times ad accusing her of antisemitism
The singer called the allegations "false and appalling".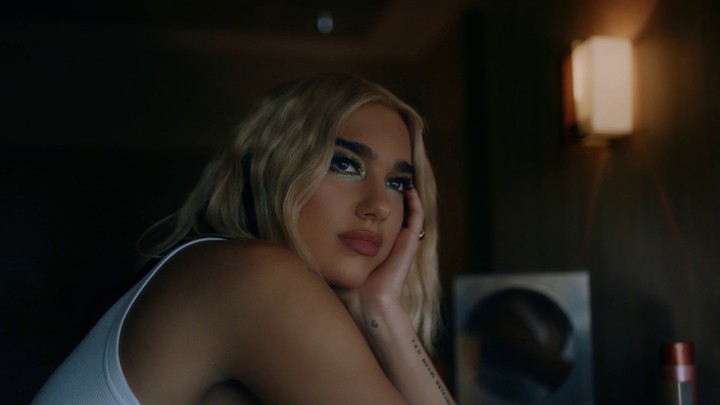 Dua Lipa has responded to accusations of antisemitism after a full-page advertisement accusing her of "vilify[ing] the Jewish State" appeared in Saturday's edition of the New York Times. The ad, commissioned by Rabbi Shmuley Boteach and the World Values Network called on readers to "condemn them now", under a photograph of Dua alongside models Gigi and Bella Hadid.

The ad also said that the singer "accused Israel of ethnic cleansing", and argued that the celebrity's criticism of Israeli actions in Palestine were a veiled front for antisemitism. "Bella, Gigi and Dua should be aware that 6 million Jews were annihilated in the Holocaust just 75 years ago," the advertisement read, adding, "when it comes to genocide, silence is complicity."
In her response, posted on all social media platforms on the weekend, Dua said the following: "This is the price you pay for defending Palestinian human rights against an Israeli government whose actions in Palestine both Human Rights Watch and the Israeli human rights group B'Tselem accuse of persecution and discrimination."
Dua, who has spent the past year ascending the ranks of pop music with her record Future Nostalgia, went on to call the World Values Network campaign "shameless" for using her name to "advance their ugly campaign with falsehoods and blatant misrepresentations of who I am and what I stand for". She reiterated her stance that everyone -- Jews, Muslims and Christians -- should "have the right to live in peace as equal citizens of a state they choose.

"I stand in solidarity with all oppressed people and reject all forms of racism," it ends.
The online exchange took place against a weekend of further protests across the world in solidarity with Palestine. In London, some 180,000 people marched on the streets of the capital in what organisers say is the largest UK demonstration of Palestinian solidarity in the country's history. The protests, organised in tandem across cities in the US, UK and Europe, came on the same day as the announcement of a ceasefire from Israel and Hamas, following 11 nights of violence in Gaza.