Christopher John Rogers is the designer dressing all your faves
The designer behind Kamala Harris' inauguration look and the best outfits from the Gossip Girl revival discusses his new collection.
You already know Christopher John Rogers. Whether the cropped lime green tuxedo worn by Lil Nas X on the red carpet at the 2019 American Music Awards, the bright chevron satin gown sported by Viola Davis on a recent cover of The Hollywood Reporter, or the royal purple a-line coat worn by Kamala Harris to the presidential inaugurations, his clothes have been worn by some of the most culturally significant people around in some of the most culturally significant contexts.
Despite the enviable slew of celebrity endorsements, what has galvanised his success is something altogether more humble; an accomodating sense of spirit — a warm, lightheartedness that radiates from the clothes that would soften even the stoniest heart. It's a large part of the reason why so many people from so many different walks of life have gravitated towards it, as well as what earned him the 2019 CFDA/Vogue Fashion Fund and a spot in the final of this year's LVMH Prize. Reducing Christopher's work to its joyfulness, though, does it a grave injustice. Sure, Christopher is a master of colour, and many of his pieces feel like refreshed spins on an exuberant, vintage glamour. At the same time, though, he's just as deft a pattern cutter and draper, obsessed with bringing couture-level attention to detail to his craft. To put it plainly, Christopher John Rogers' clothes evade easy categorisation — a result that's very much intentional on his part. "Being called a colourist implies that you're all about colour and print, but maybe don't really care about cutting, for example," he says, a statement that on even a passing glance his broad-set tailoring and pleat-backed shirt-dresses you realise is anything but the case. "I never want to be placed in a category, and as soon as I feel that I am, I don't necessarily want to reject that categorisation, but I want to say that I can be that and something else, too."
Released today, Collection 008 is proof of just that. A 41-look strong proposal, it offers plenty in the way of the bold colour-blocked and printed eveningwear he's made a name for, while also broaching new territory. Inkier hues take up space on the designer's palette for the first time, casting a moodier, more cinematic shadow over the collection than we've seen in previous seasons. Evening eleganza is tempered by a louche casualness, with pieces like a checkerboard-slash-banded intarsia T-shirt dress and a black ribbed knit dress with rainbow-hued godets inserted at the hem that are wearable to a dressy dinner, but just as easily slipped on to lounge about the house. Or, in Christopher's case, his New York studio, which is where he joined us from on a Zoom call to discuss the new collection, his recent collaboration with Target, and his thoughts on what it means to be a young American designer today.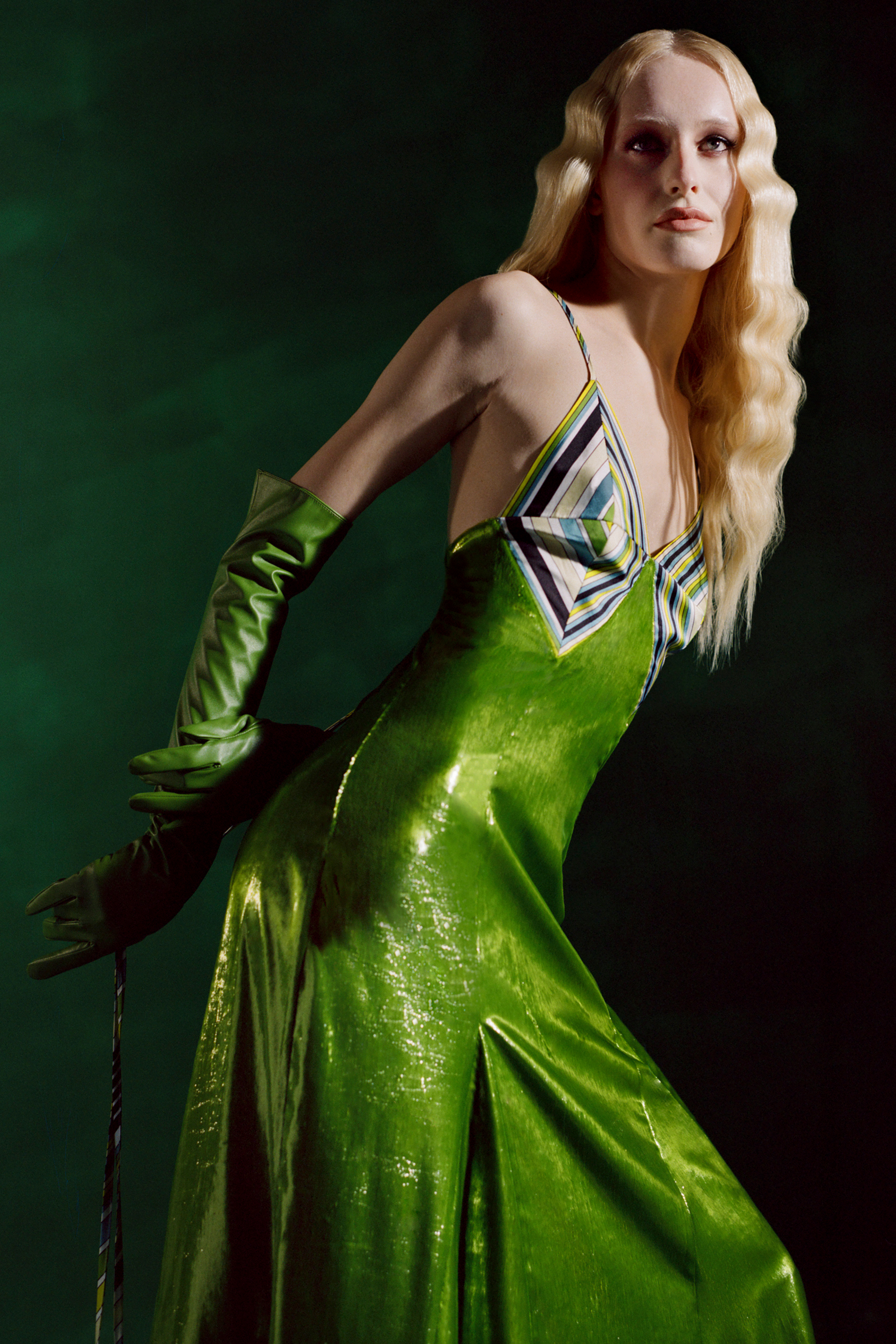 A sense of optimism has always been part of your brand language, but in this season's release, you talk about trying to 'push past traditional benchmarks of what optimism might look like'. What are those benchmarks? I enjoy making clothes, and I enjoy designing clothes, and there's always been an aspect of me making work that I actually want to wear. That does have to do with colour, print, brightness — things that I can't find elsewhere. But when people see colour, or a floral, or something that is perhaps a traditional marker of femininity, they sort of flatten it and lump it all together under the banner of 'optimism'. I'm generally an optimistic person — I like to make people laugh and to make sure that the people around me are happy — so it's naturally a motif that recurs in my work. Last season really embodied that for a lot of people — lots of conversations around the work and the brand were, like, 'Oh, it makes me feel so happy! There's so much joy here!' Which is great, but I also don't want it to just be about making 'happy clothes'. There's more that goes into it than that. This season, I really wanted to lead with that sense of nuance and find new ways to give people that same feeling — to convey a sense that's inherently me, while also challenging myself to do things I enjoy that maybe don't seem like something I would do.
**What made this season feel like the right time to do that?
**There are few reasons, but I grew up loving fashion and researching things online, and one thing that I loved about fashion in the early 00s, and even in the 90s, is that every collection felt different — it demonstrated a new point of view from that designer each season. Recently, it kind of feels like designers are doing the same collection after another — which I think feels very modern, because, like, you can go to that house for the same thing every season and feel satisfied as a fashion consumer. I guess I want to straddle those two approaches. I'm not necessarily someone who quickly gets bored, but I am always thinking about the next thing — about how you can move on from something while also building on the story.
"I want to make things that allow people to say the things that they want to say, without having to shout about it."
So how did you approach doing that here? Well, I think that my brand, and what it represents, has often been thought of in terms of eveningwear, but this season, I wanted it to be more obvious that these are clothes that you can wear to occasions, but if you want to wear it during the day, you can. You can wear this handknitted dress fully covered in paillettes with a clog, for example, and it's not crazy. It's been about really trying to make clothes that do more than one thing, without trying too hard — clothes that you can wear with a heel for a party that are also great for chilling in at home.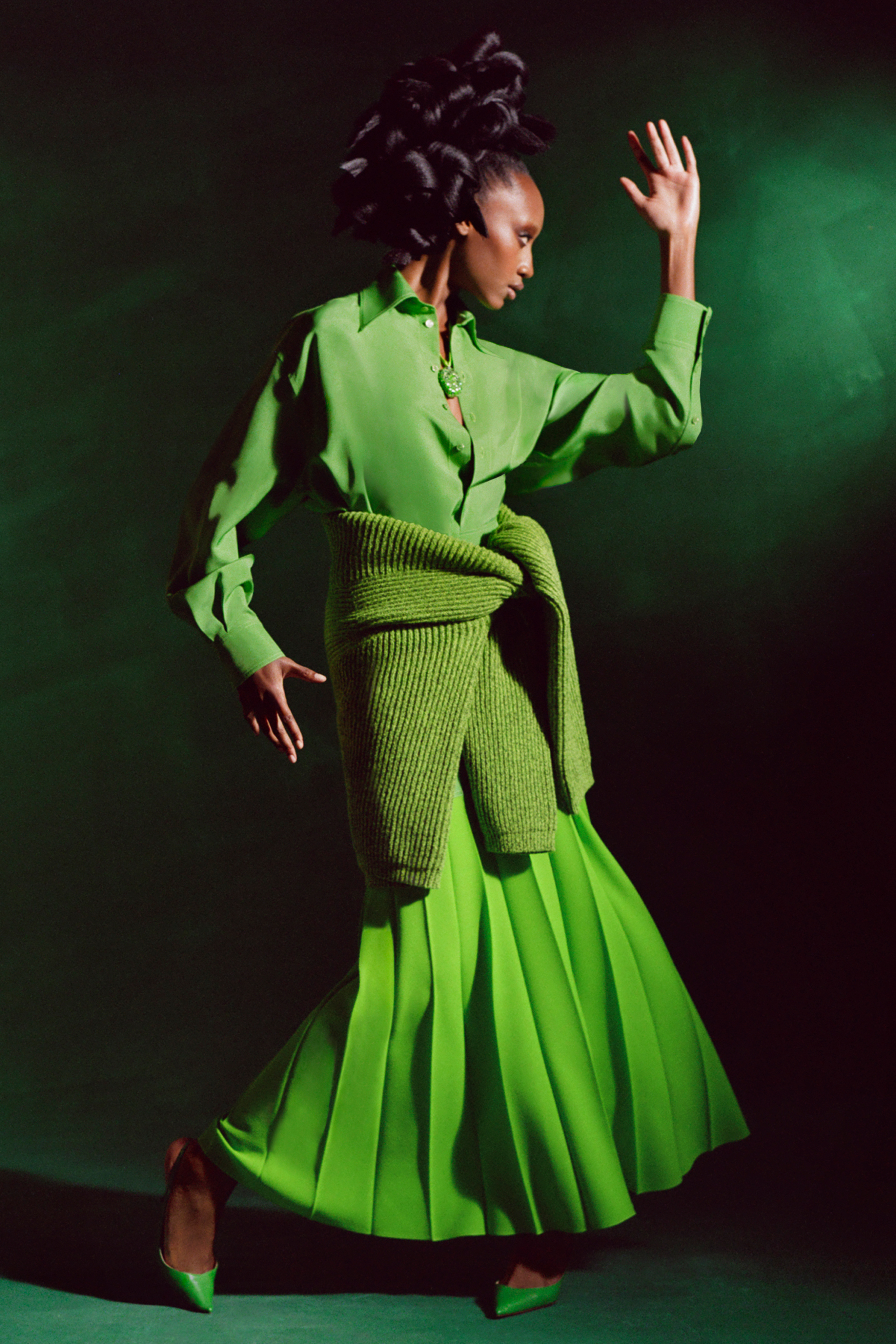 **They're also clothes that feel like they're made for a really wide range of people. Is that intentional on your part?
**Yes and no. It's not something I heavily ruminated on, but I like to be conscious of the fact that while our customers generally have similar personality attributes, their bodies vary. Here, it's about having a sense of attitude and carrying it through different styles that people can feel comfortable wearing, rather than trying to be everything to everybody. Also, it's been refreshing over the past year to not have to do a show. I didn't necessarily feel a pressure to 'show' anything. I just wanted to make a really great pair of pants, for example, and that has made me so happy. This season, I just wanted to make clothes — it wasn't about a narrative, it wasn't about proving anything to fashion folks, it was more just about making myself happy, exciting my team, and making the customer on the shop floor be like, 'I want this piece!"
"I know people that are a size 18, a size 20 and plus who like clothes -- they don't necessarily want to wear this respectable little black thing."
You've recently expanded on the amount of people able to do that through your Target collaboration. As soon as Target reached out, which was like over a year ago, I knew I had to do it. Growing up as a fashion kid in Louisiana, there were no stores that I could go to to look at cool stuff, but when Rodarte came to Target, for example, my friend and I immediately went just to see what a Rodarte thing looked like. Also, a lot of my family aren't necessarily straight sizes, they're are curvier or larger, so to be able to offer them something that felt honest to me was really important. I know people that are a size 18, a size 20 and plus who like clothes — they don't necessarily want to wear this respectable little black thing. I'm just really happy that everyone feels excited by it. I've actually been watching some YouTube reviews! I watched this one last night, and there's this one girl who's like, 'The team did not hold back, the quality is amazing, the details are there, and if this is what a Target feels like, I can only imagine what a mainline piece feels like!' To not have to dumb something down, or not have to make it feel commercial, was also really important.
**I think that being able to translate your vision to such a wide audience really cements you as a leader of a new generation of American designers. That and the fact that you also won the CFDA/Vogue Fashion Fund in 2019, and that your work is featured in the Costume Institute's upcoming show. What's your relationship to the idea of 'the American designer'?
**Well, I am proud to be part of the landscape that I think has really evolved over the past few years. I think 'the emerging American designer' has always been a really fun sub-genre of American fashion that doesn't really have a lot of conversation around it. I often used to go through New York Times articles from the 90s, just to find the names of these smaller brands that no one talks about anymore. I feel that we're now in a space where there's a lot more attention being paid to these brands, like Theophilio, Shanel Campbell of Bed on Water, even Eckhaus Latta. And we're now seeing an expansion of the idea of what a designer from America can look like, and what the product they're making can look like, too.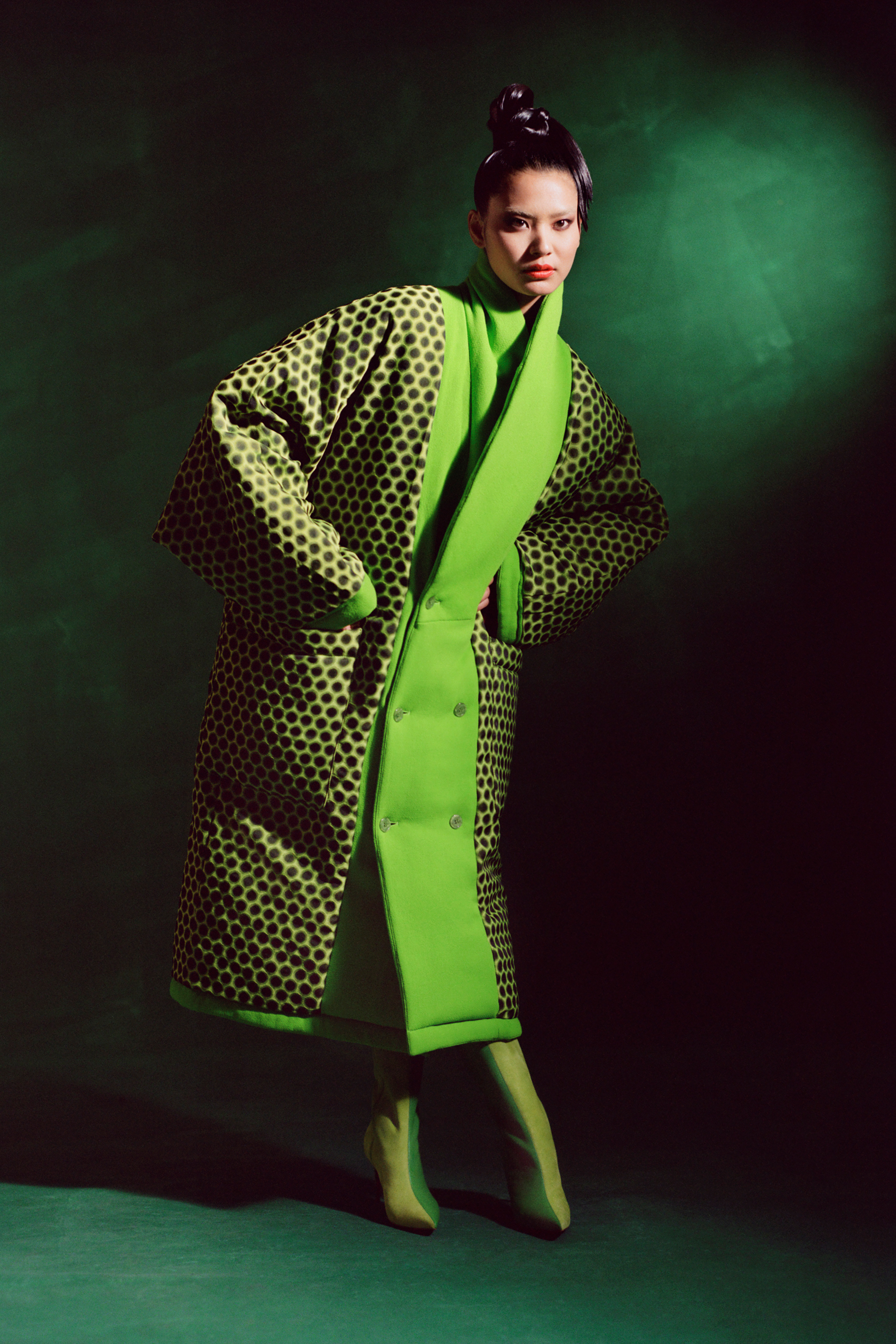 You're right, it really feels like the American fashion landscape is filled with so many diverse, distinct perspectives right now. Looking to the future, though, what do you want to continue to stand for as you grow? I want to make things that allow people to say the things that they want to say, without having to shout about it. There are a lot of conversations around diversity and inclusion at the moment that all feel very performative. I'ma queer person, a person of color, a Black American, and the work that I do is informed by all of those things, but it's not demonstrative of them. And I'm not trying to prove anything about them. One thing I'm very happy about is that, even with the Target collection, queer folks, gender non-conforming folks, people who one may not expect to gravitate towards the collection are the ones in my messages saying, 'Thank you so much for making something for someone like me!' Even though, for me, I was just making a dress because it's cute. I just want to make stuff that people want, and that makes people feel like they're able to dress themselves, rather than feeling like they're being dressed by someone else.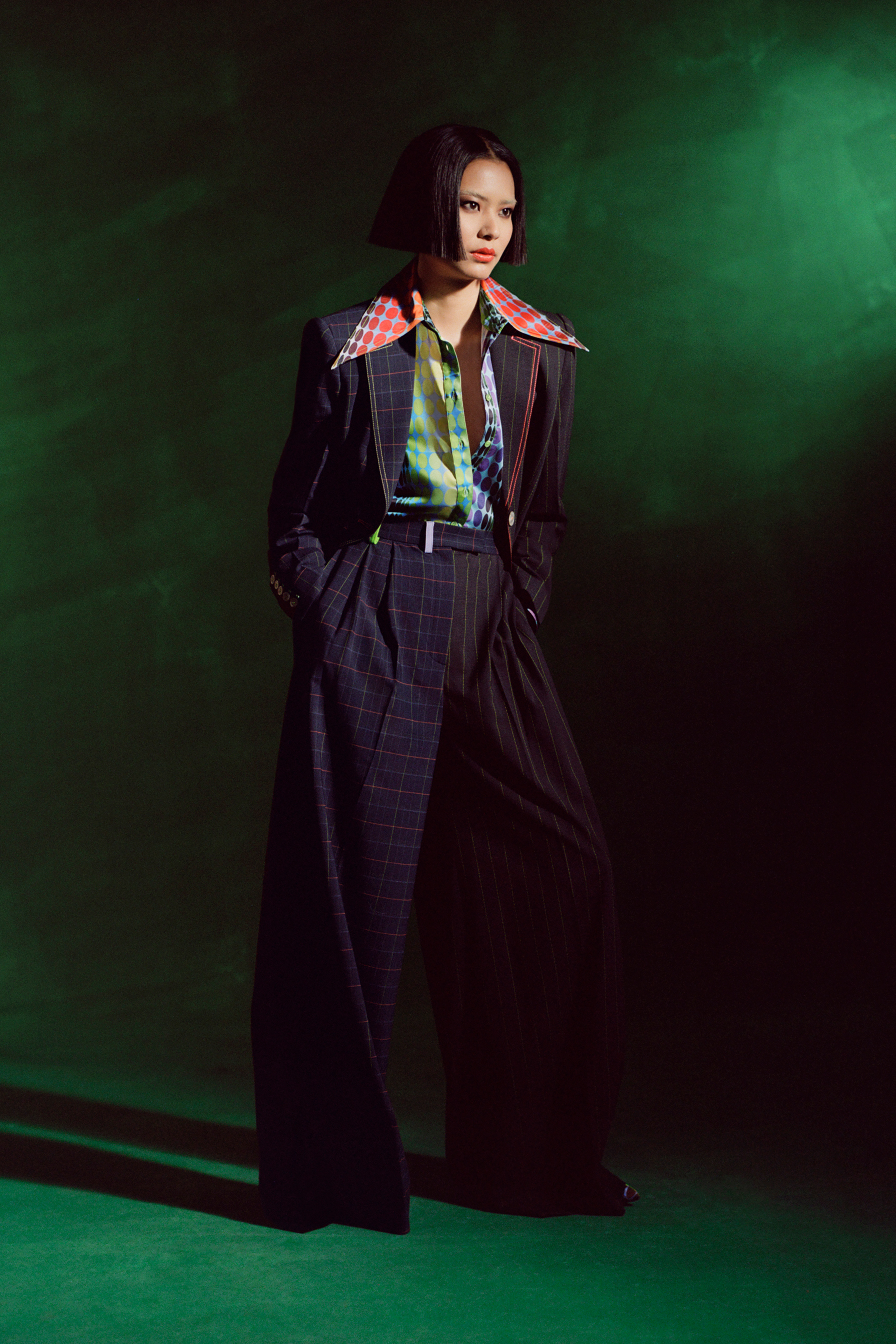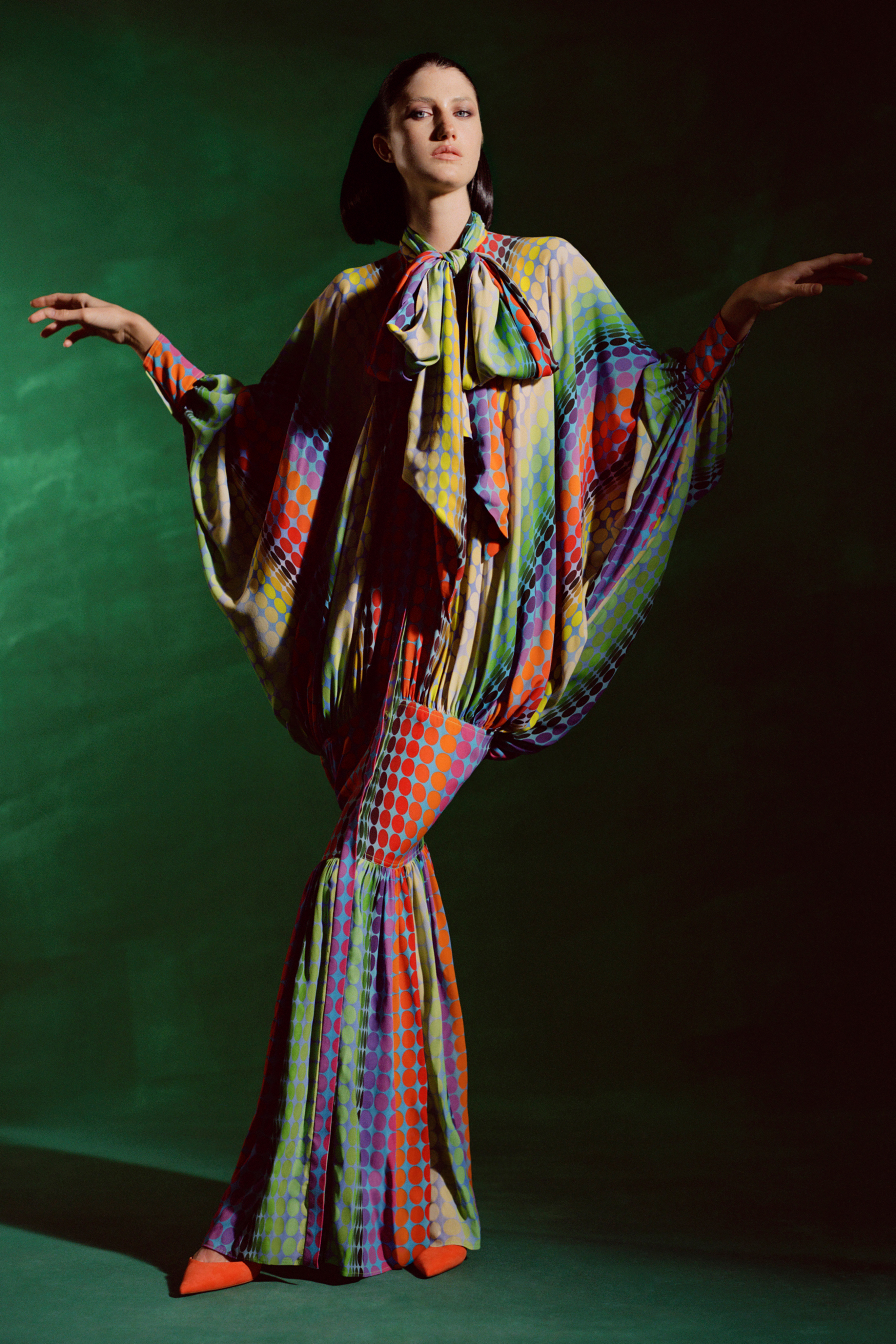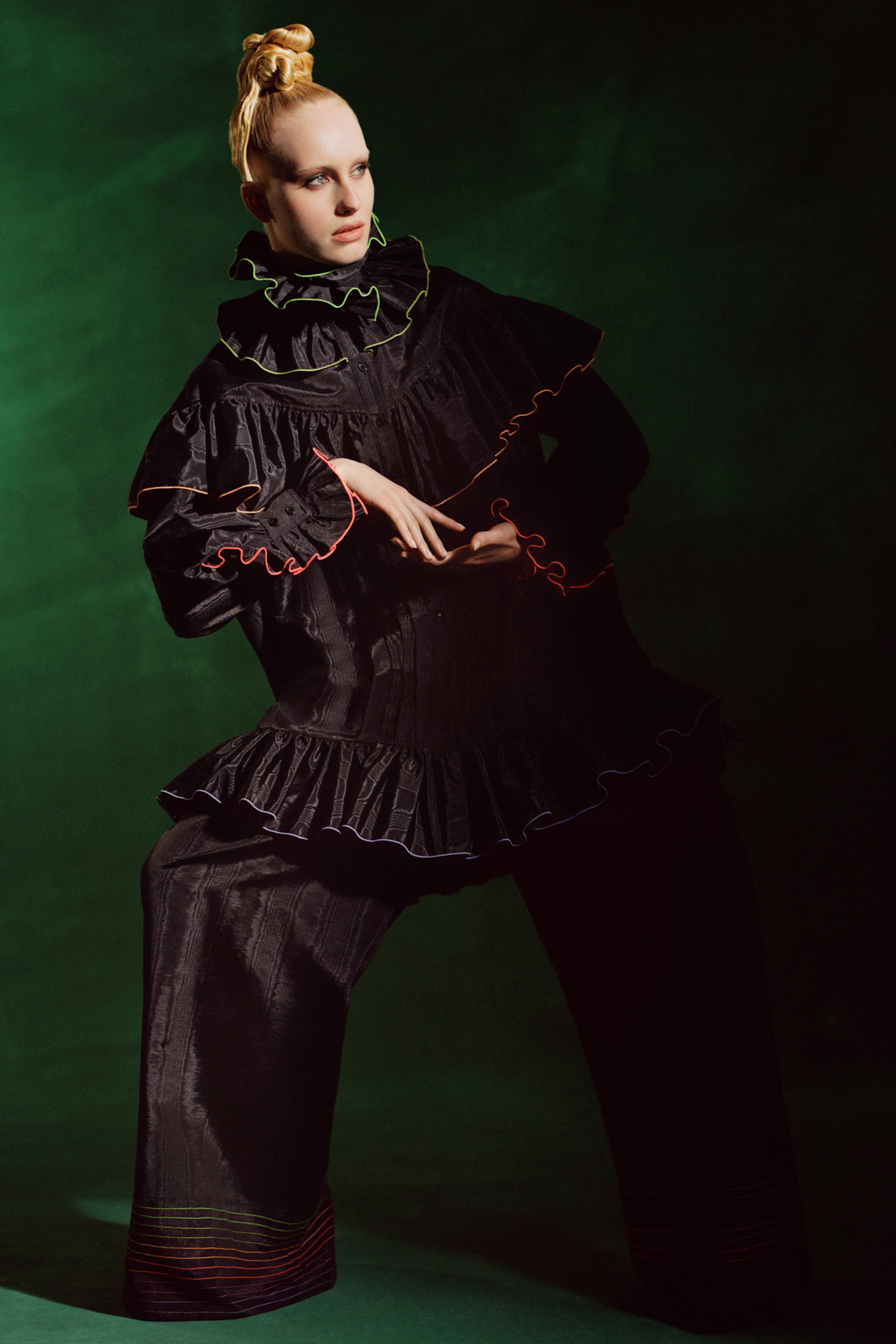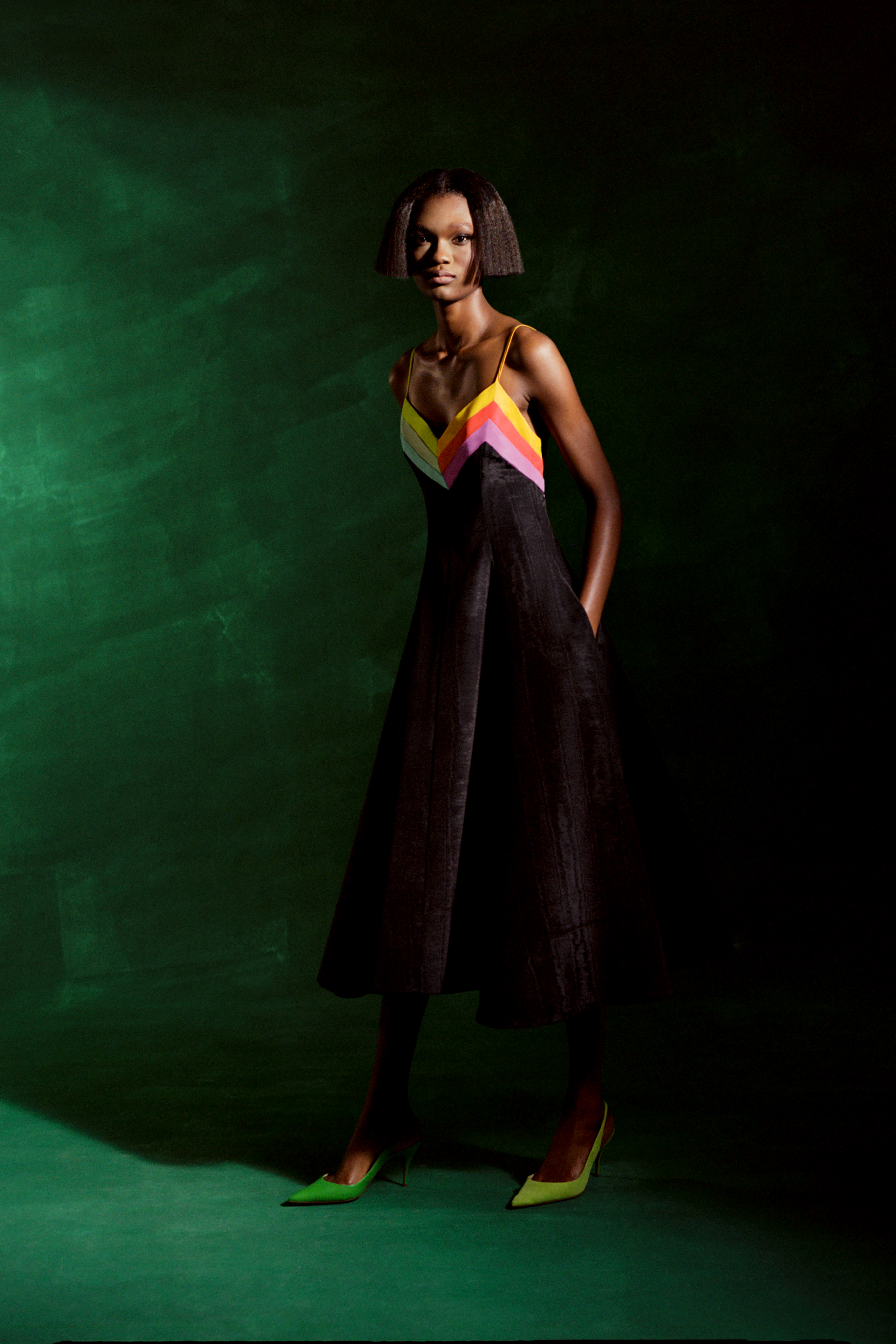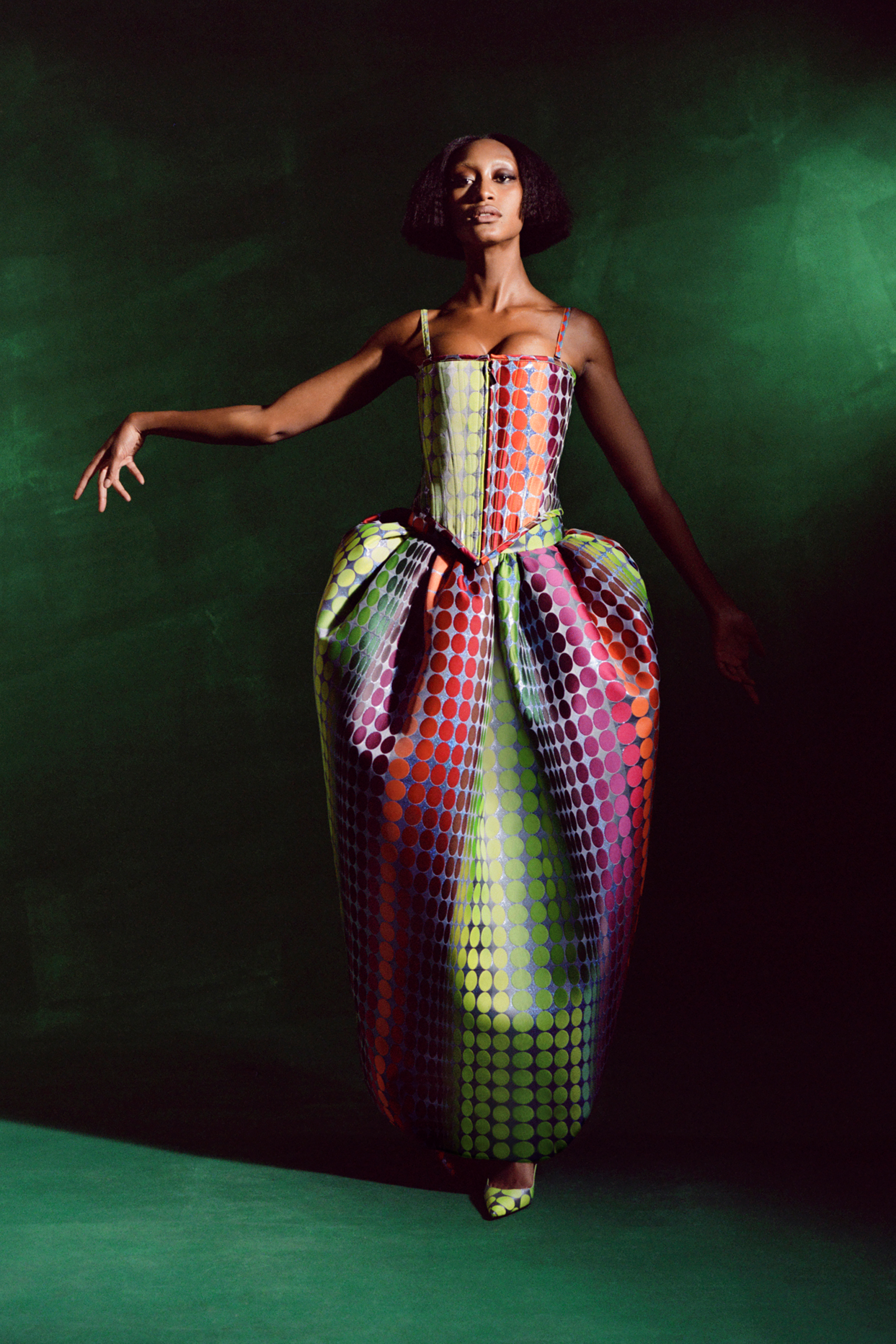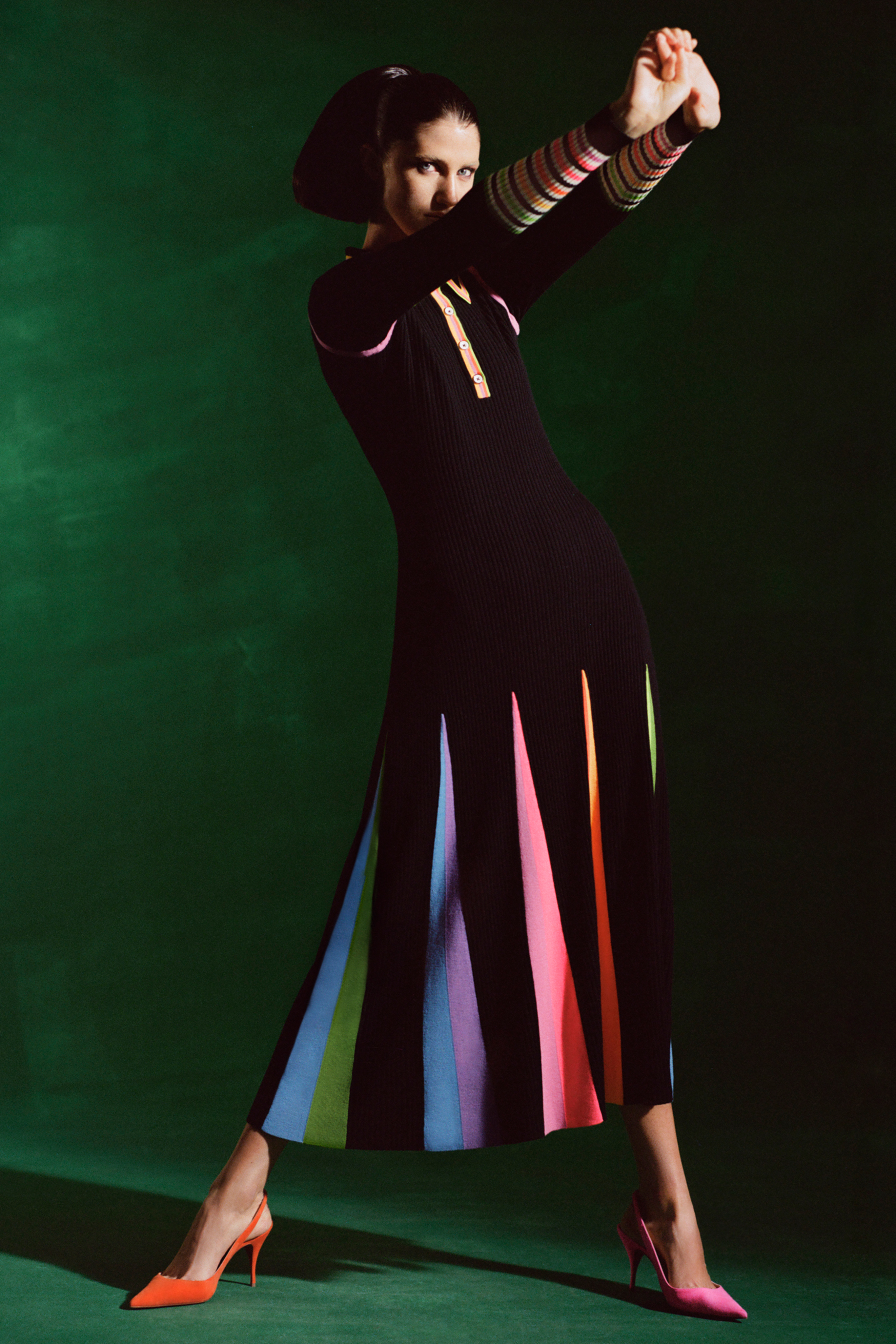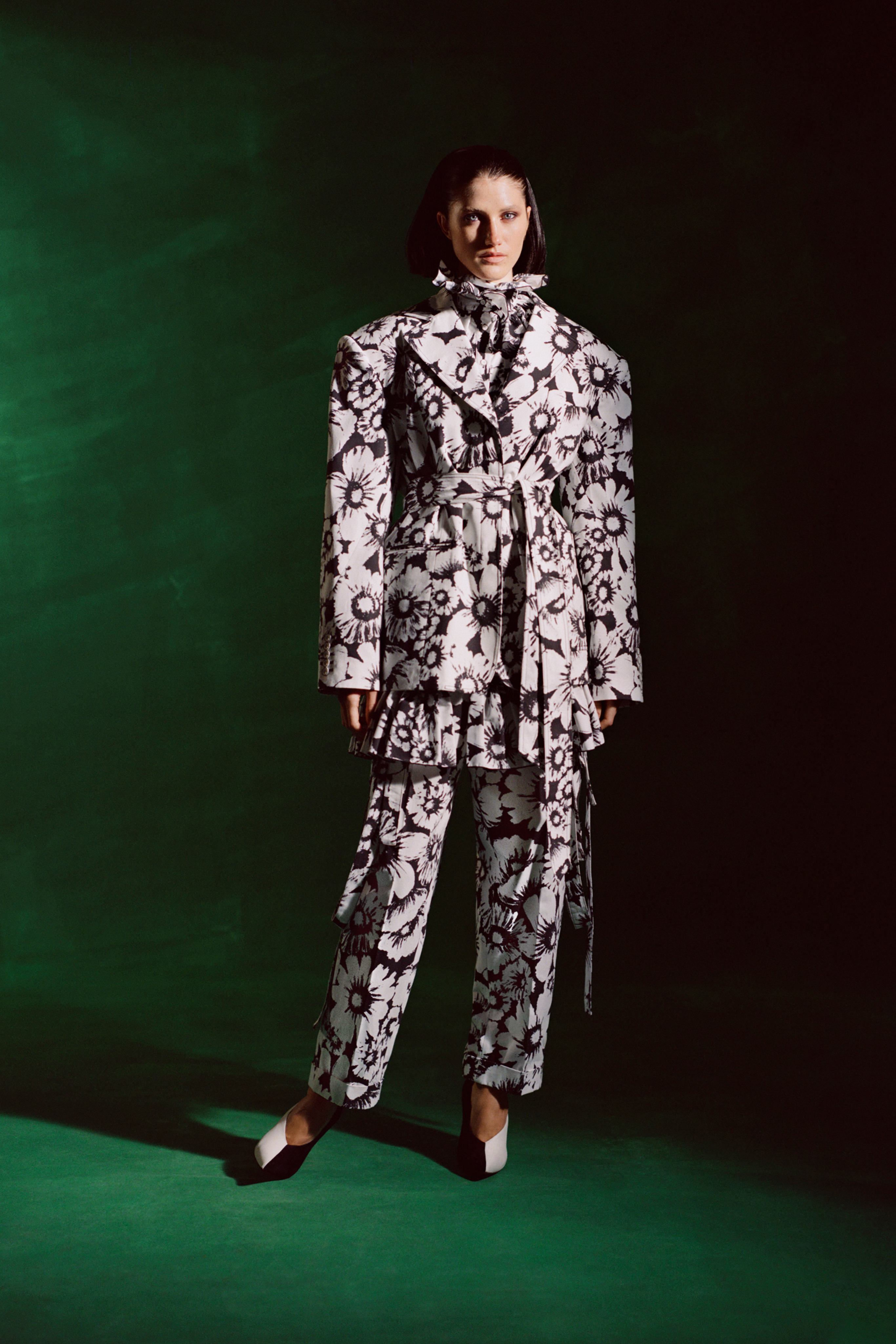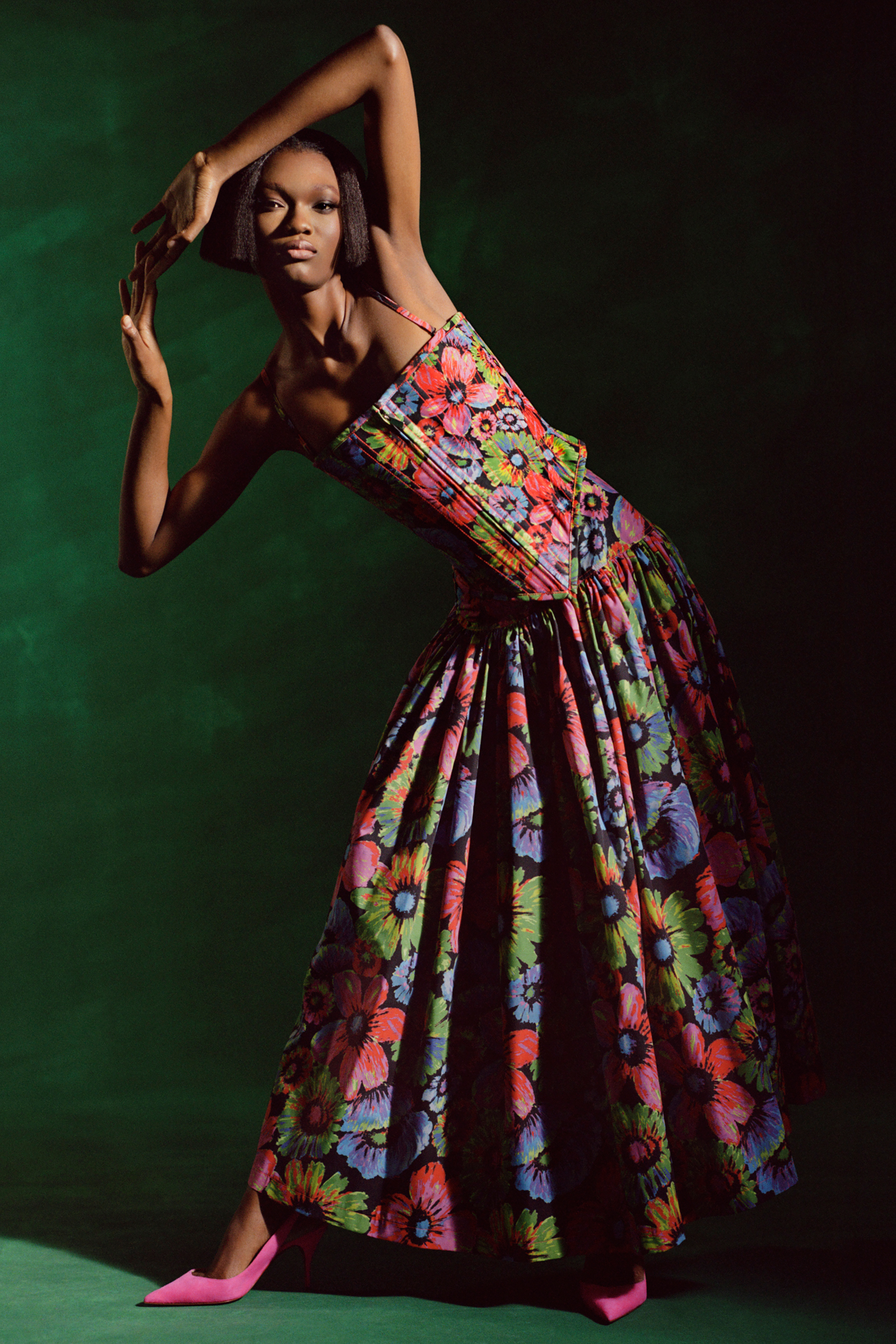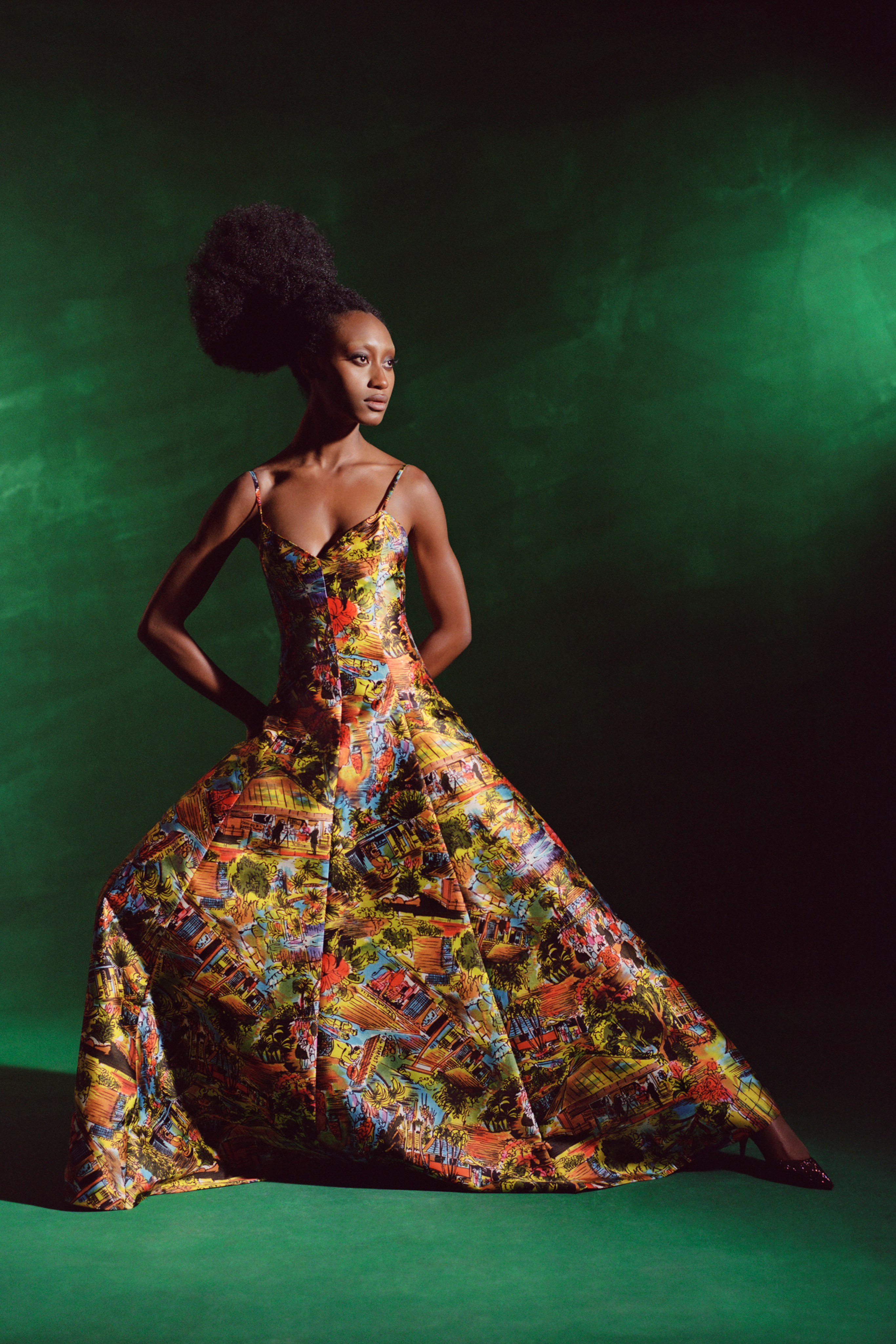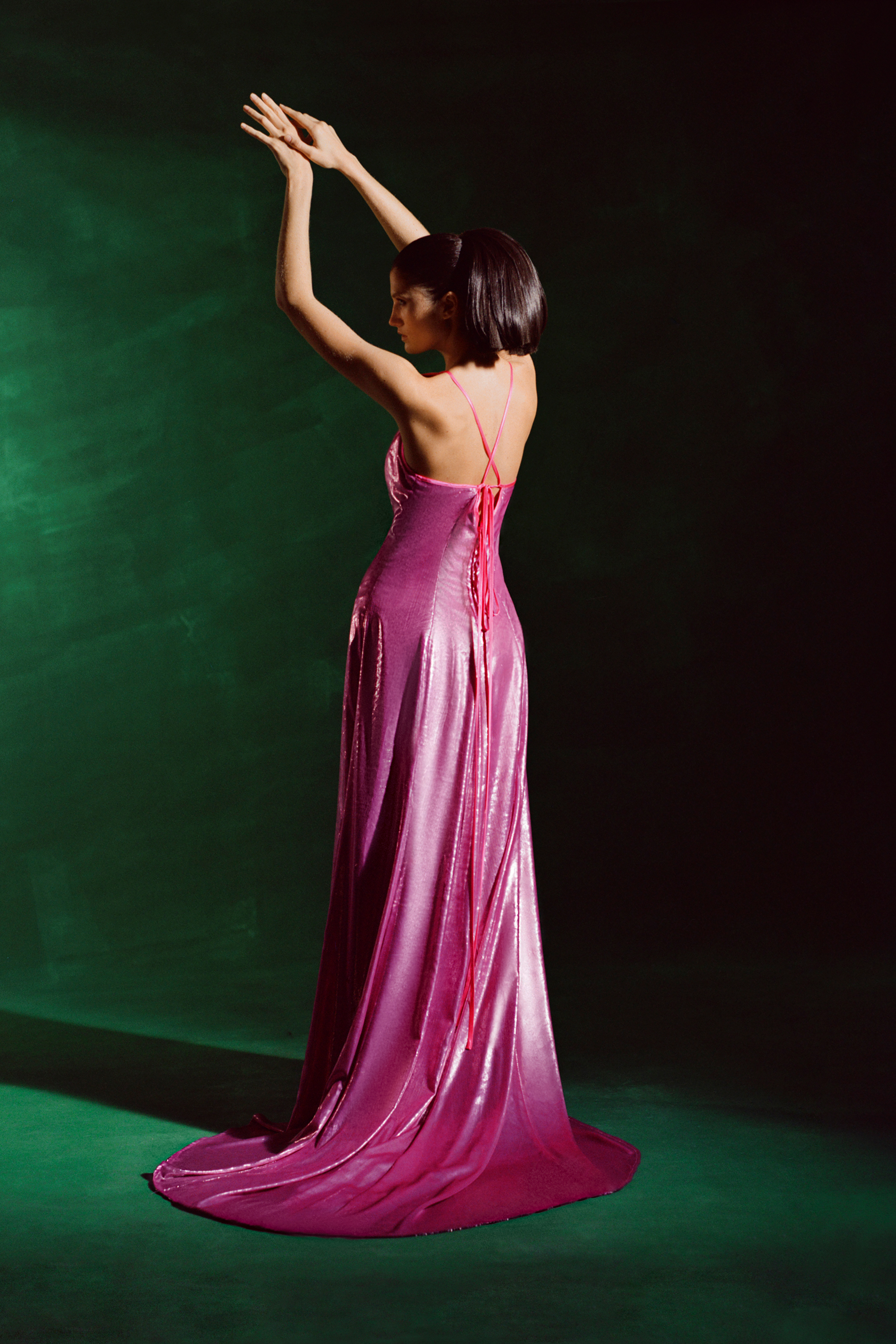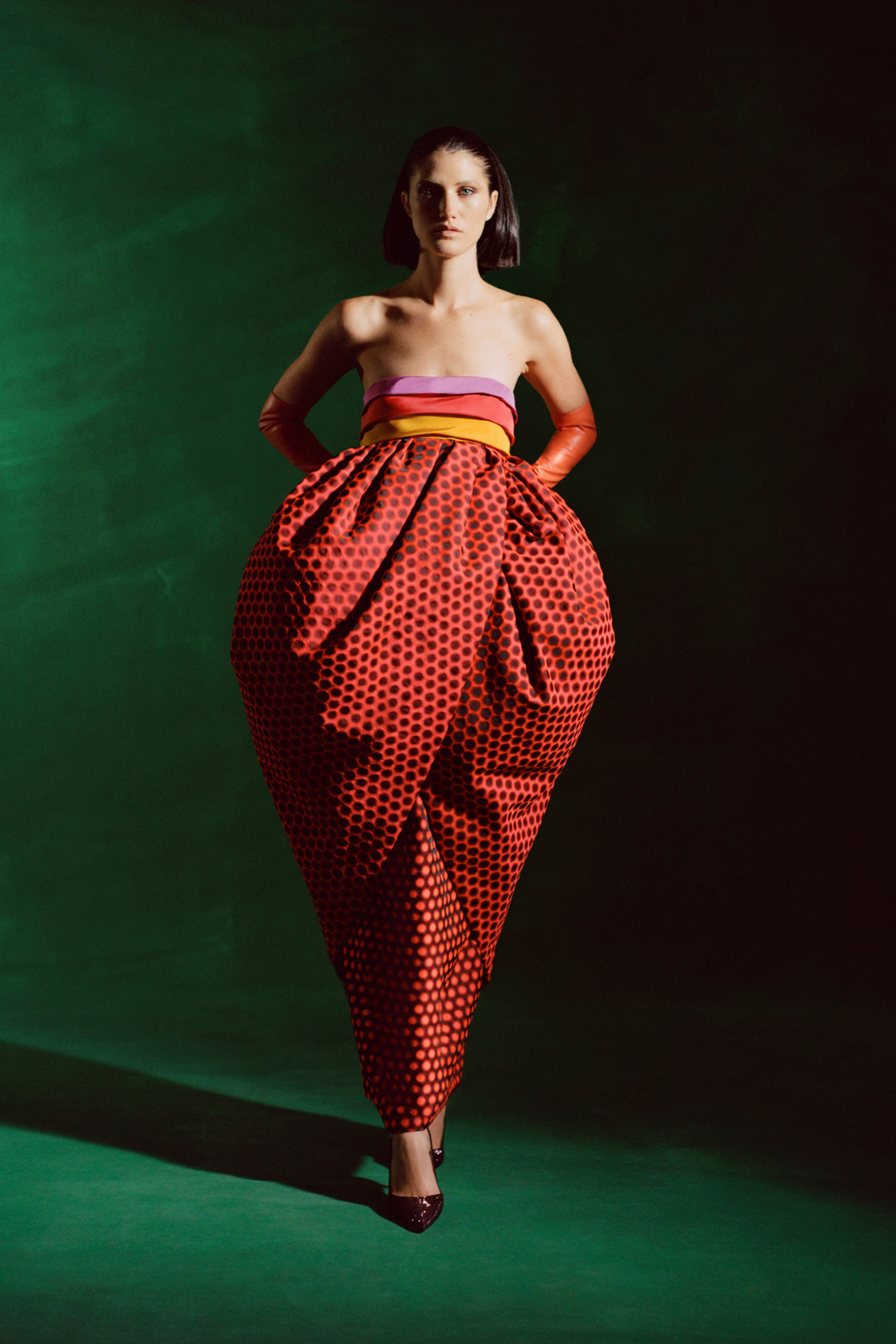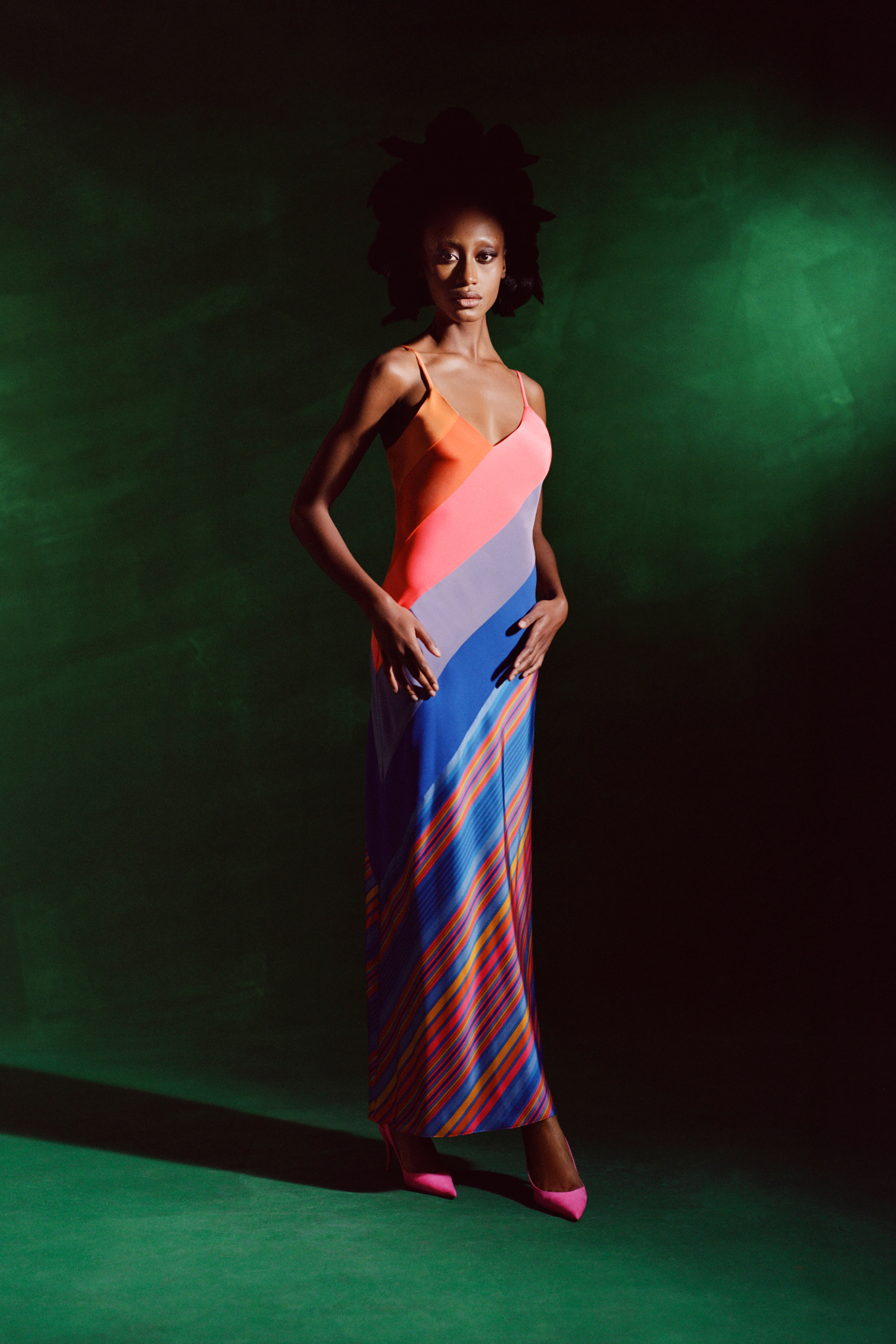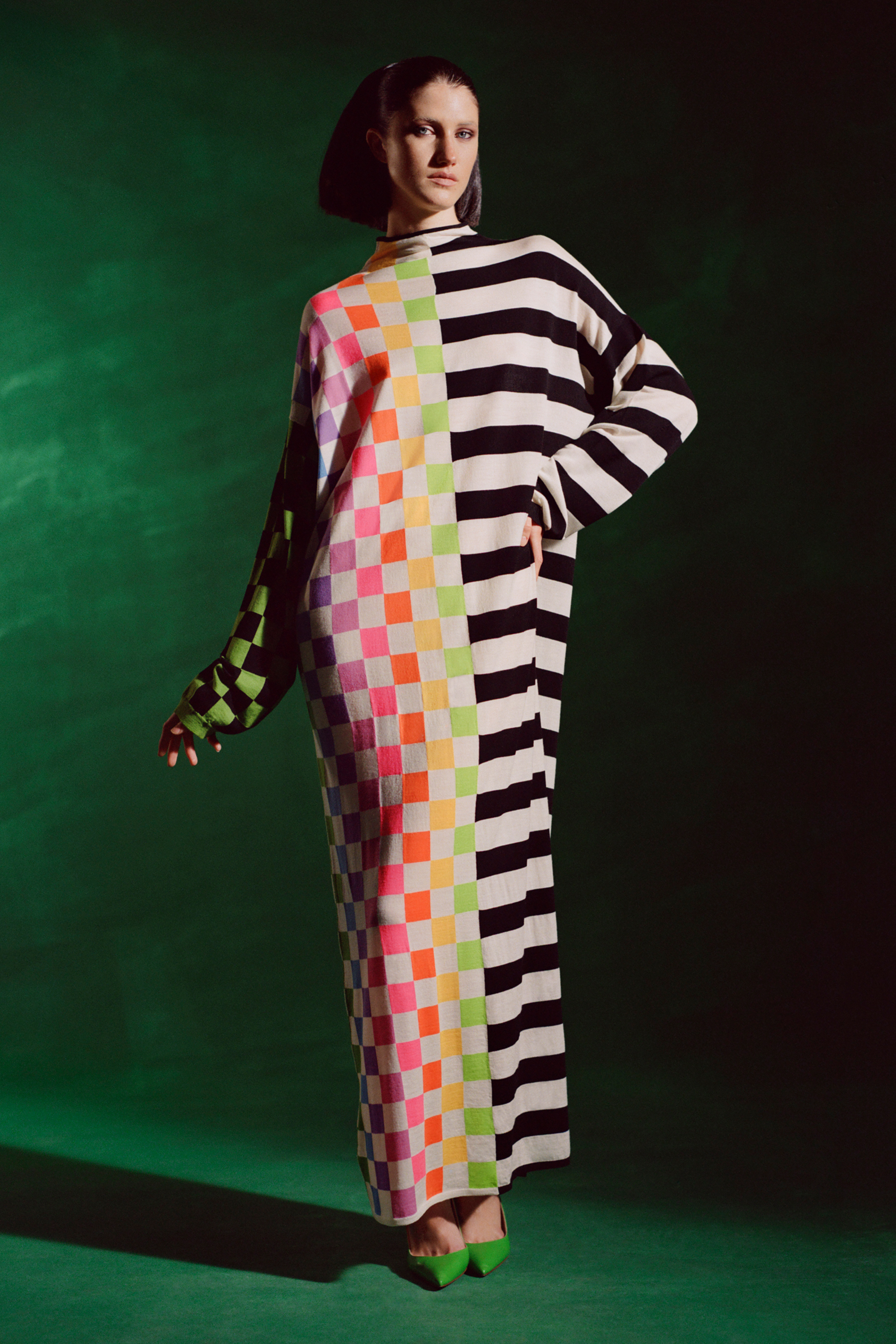 Tagged: