this queer palestinian artist is fighting stereotypes with sportswear
Shukri Lawrence is using the internet to protest against wars and make fashion inspired by brands like Supreme and HBA specifically for Arabic young adults.
This article was originally published by i-D UK.
We first came across Shukri Lawrence when he dropped us a line on Instagram a few weeks back. He said something to the effect of how he was an 18-year-old queer Palestinian artist living in East Jerusalem, how he'd recently started a brand called tRASHY CLOTHING, and how he shares all his crazy art stuff on Instagram where he gets love from people all around the world. Well, hello Shukri, we thought. This sounds right up our street.
Shukri first started started making art at the tail end of 2014, when he opened @wifirider, the bonkers, meta Instagram account that serves as his shop window to the world. "My work back then was a product of what a typical sad Tumblr boy would be sharing on his Instagram," he tells us. "A year later I started exploring who I am as Wifirider and Shukri Lawrence and then eventually mixed the aesthetics of cyberpunk and Palestinian culture/politics. Coming from a culture that goes through misrepresentation in media, I wanted to showcase who we truly are as people through my art."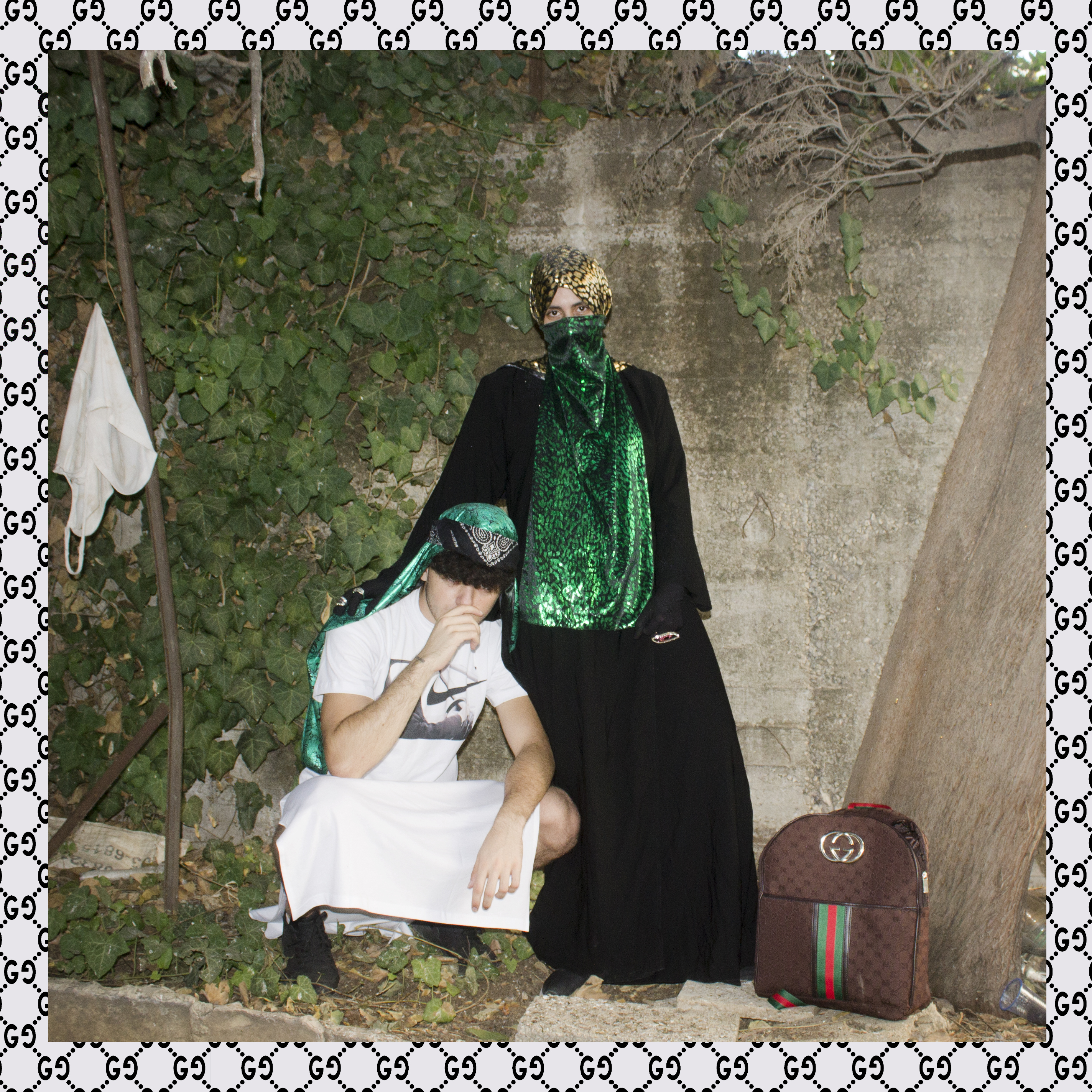 You see, the internet isn't just a pastime to Shukri. It's a way of isolating himself from his often difficult surroundings, a way of discovering information, a way of meeting different types of people to work with on projects as diverse as editorials, music videos, and clothing. "I grew up riding the wifi, and it has become part of my identity," he says. And it's hard to argue.
Coming of age against the backdrop of the Arab–Israeli conflict in occupied Palestine is, in his own words, "confusing". He describes travelling overseas as a kid, his family instructing him to tell strangers they were Jordanian just to stay safe. "I only understood the significance of all of that when I grew older, experiencing the conflict daily," he describes. "You can feel the tension, fear, and pain in the air of Jerusalem. I try everyday to stay away from trouble because I know I will regret the outcome."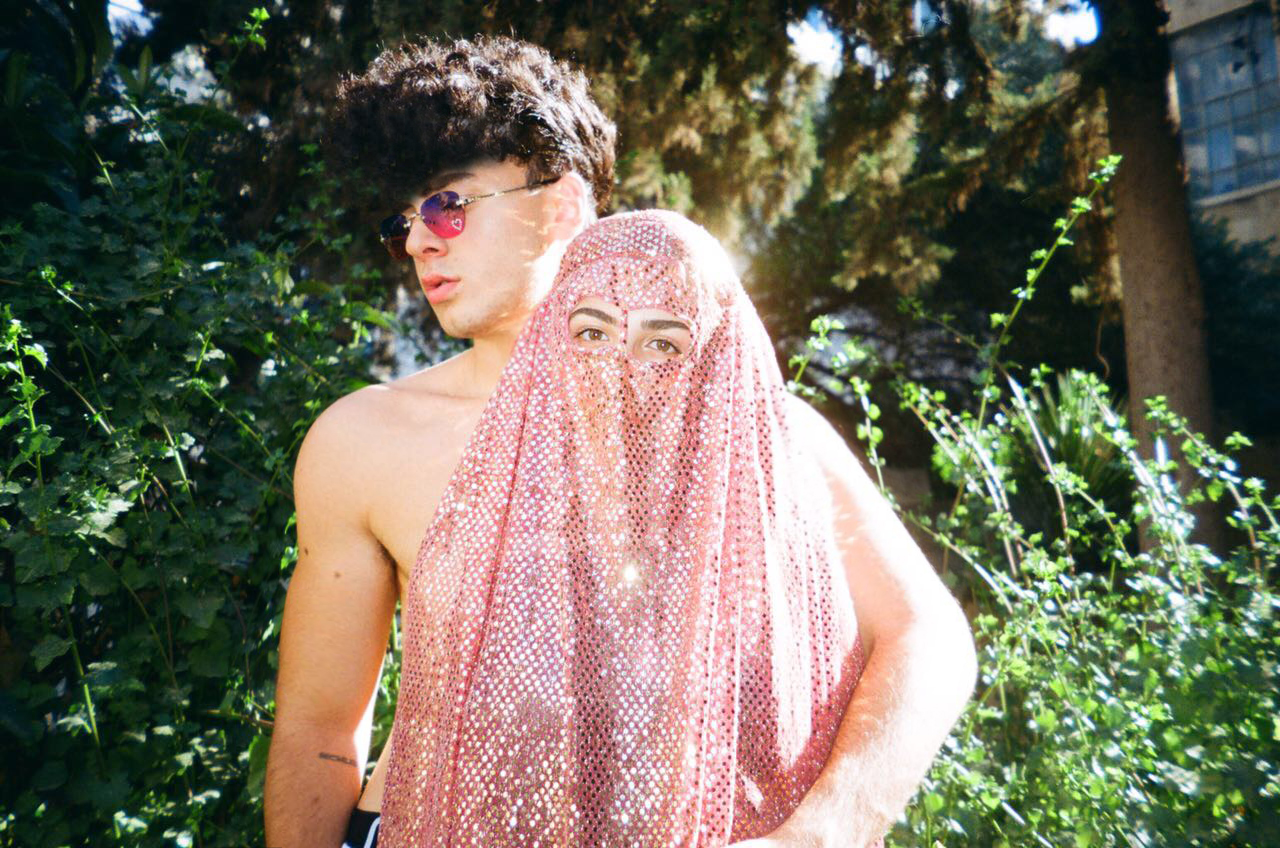 Of course, staying out of trouble's hard when you're a self-described "weirdo" with no intention of fitting in. To that end, Shukri surrounds himself with his friends — both IRL and online. "As long as you surround yourself with people that inspire you to keep going then you're safe," he explains. "In terms of societal expectations within my community, it's hard to express myself freely in public because I live in a conservative place. This is where the internet comes in as a safe place for me to express myself with no censorship."
Online, Shukri makes a statement against the mainstream fashion industry, with his tRASHY CLOTHING designs; a project that sees him bootleg big-name brands and mix their logos with Arabic letters to fight the language's association with terrorism. To that end, the Chanel logo comes emblazoned on army reg camo. Adidas is wrapped in barbed wire on a "FUCK UR BORDERS" iPhone. Hood By Air becomes Hood By Arabi. It's totally superficial and totally deep all at once; about "reclaiming the negative and turning it into a beautiful artwork" (while donating a share of the profits to Syrian and Palestinian refugee camps too).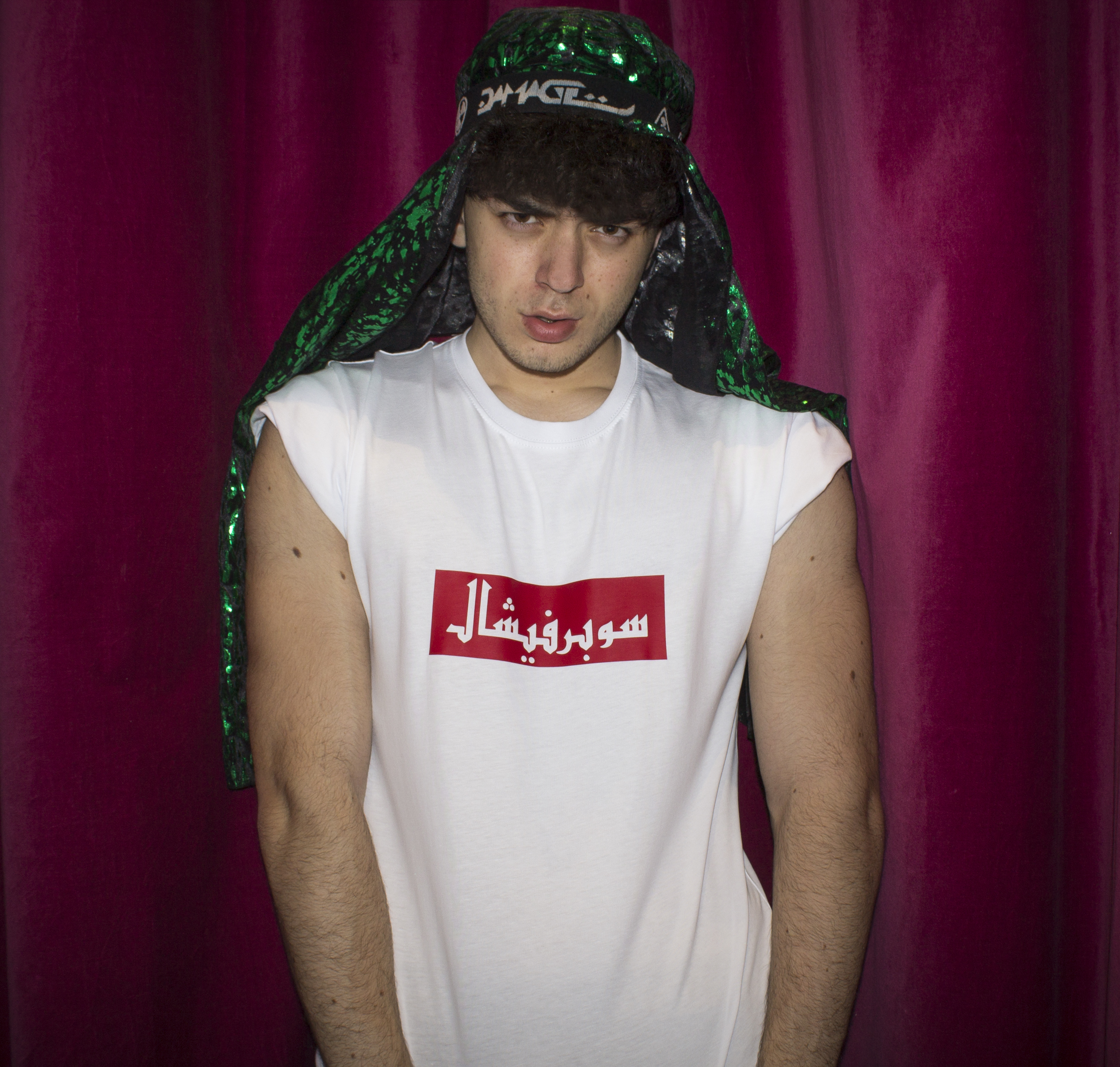 "One of the biggest misconceptions of Palestinians is that we are 'all terrorists and supporters of terror'. Which is total crap," he says. "We are literally just humans trying to live and survive in this crazy world."
"I'm trying to showcase the hidden, the misrepresented, and the creatives of the Middle East," he continues. "We aren't all war and terror, we have a lot to say, we have experiences and stories to share, cultures to celebrate, and most importantly an ambition for life. I've experienced so many situations where people have been startled when they see Palestinians doing the type of work my friends and I do. Seeing their ideas and opinions change on Palestinians inspires me to keep going."
tRASHY CLOTHING is amazing and you can cop a load of it here.