watch the first trailer for lena waithe's chicago coming-of-age series
The "Master of None" Emmy-winner returns to her South Side hometown for "The Chi."
|
16 November 2017, 11:37pm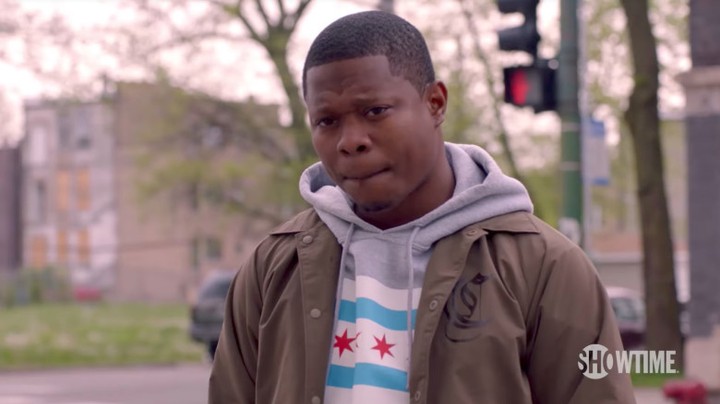 Still via YouTube
In September, "a little queer black girl from the South Side of Chicago" became the first African-American woman to win the Emmy for writing in a comedy series. Lena Waithe — who shared the victory with Master of None co-creator Aziz Ansari — clearly still has roots in the city she name-dropped in that powerful Emmy speech. Her next project is a coming-of-age series about kids growing up in her hometown. Judging by the the first full trailer for The Chi, the setting is quite a departure from Master of None's trendy Brooklyn restaurants and trips to Modena. But Waithe clearly has a knack for turning personal experiences into compelling television.
According to Waithe, The Chi "explores the humanity behind the headlines sensationalizing the South Side of Chicago." Its cast reads like a who's who of young screen talent. It includes Jason Mitchell (Straight Outta Compton), Jacob Latimore (Sleight), Tiffany Boone (The Following), and Alex Hibbert (Moonlight).
"I never thought I'd write about the city, but I just got to a place in my life where I think it was so misunderstood," Waithe recently told Entertainment Weekly. "It's a different side of my voice, about being black and human and trying to survive and have a dream. It's raw. It's real. I'm not sugar-coating. It's not, 'Let's show black people in Chicago in a positive light.' It's, 'I want to show people in a human light.'"
Check out the trailer below.