eleven's first kiss in "stranger things" was millie bobby brown's first kiss in real life
Cute!
|
01 November 2017, 11:54am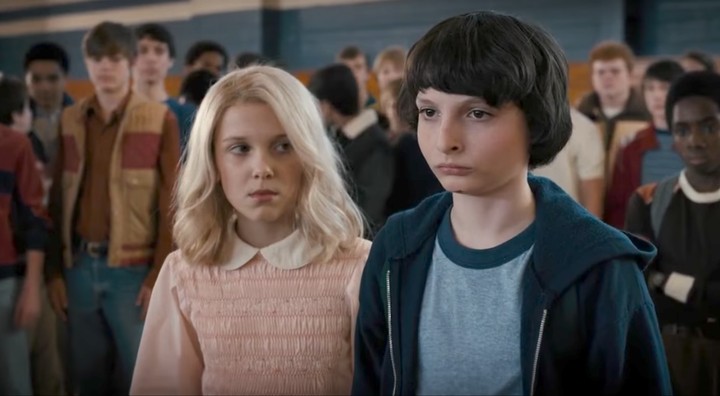 This article was originally published by i-D UK.
So, if like us you finished Stranger Things in one sitting, your eyes propped up with toothpicks, sitting on your sofa in a duvet shaped lump, and now it's over for another year and your life has no meaning, then you're probably, like us, searching the internet desperately for any Stranger Things tidbits to feed your insatiable hunger for more news from Hawkins.
Luckily, there's absolutely loads of that!

You can enjoy David Harbour (Hopper) being a huge nerdy Winona stan. You can feast your eyes on Joe Keery's (Steve Harrington) delicious behind the scenes Instagram posts. You can read really cute news snippets about the cast's personal milestones, like this one: Eleven's first kiss with Mike in season one was Millie Bobby's Brown first kiss ever in real life, which is really really cute.
In an interview with Variety, Millie said: "It was a strange experience. Having 250 people looking at you kissing someone is like 'whoa!'"
If that isn't adorable enough, she also reveals that she thinks it was co-star Finn Wolfhard's first kiss too, but he denies it because he's trying to be cool, proving that despite the fame he is like every other awkward 14-year-old boy you've ever met. "He says I wasn't," Millie says. "But I definitely think I was. I think he was just trying to be cool."