a wes anderson costume party is happening in portland, of course
A chance to wear that blue boiler suit.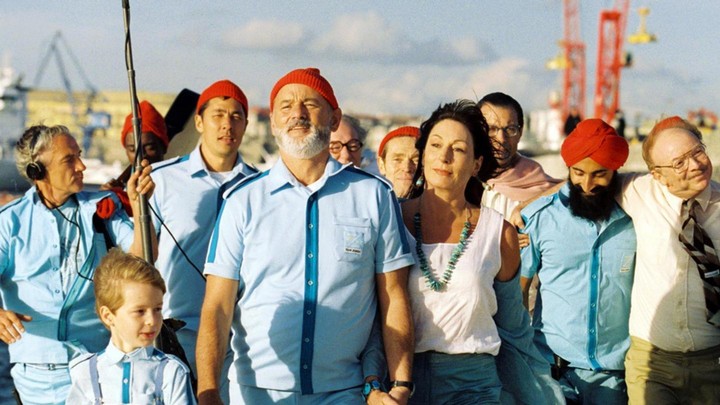 If you're still looking for Halloween plans — and live in Portland — we've found the perfect event for you: a Wes Anderson costume party. Yep, time to break out those Life Aquatic Zissou sneakers and your "vintage" American Apparel fisherman beanie. The pastel-heavy party will take place on Friday, along with an Anderson-inspired art show that will feature over 70 international artists. Our personal favorite piece? A silk pennant of Agatha from The Grand Budapest Hotel that gives serious suffragette vibes.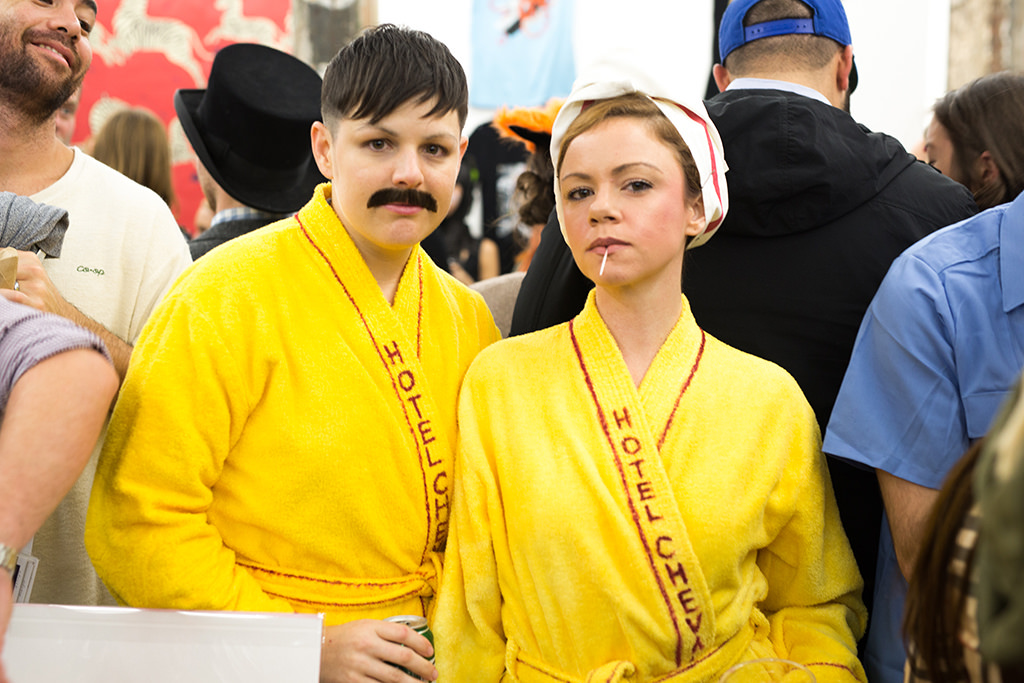 Organized by Spoke Art Gallery, the party and weekend-long art show has historically taken place in New York City (for the past seven years). This will be Portland's first time hosting the event. Don't live in Portland? Don't fret. There are plenty of film-themed Halloween parties across the continent: a Tarantino costume bash happening in Austin, a Hitchcock-inspired burlesque soirée in LA, and a Twin Peaks event in Toronto.
Need an "alternative" Wes Anderson costume idea? Grab a bucket hat and the most atrocious track jacket you can find and go as Dudley from The Royal Tenenbaums. You're welcome.
The 8th annual Wes Anderson Halloween Party will take place at Talon Gallery, October 27 at 7pm.