a$ap rocky broke up a fight at his concert and made them hug
What a guy.
|
03 November 2017, 10:52am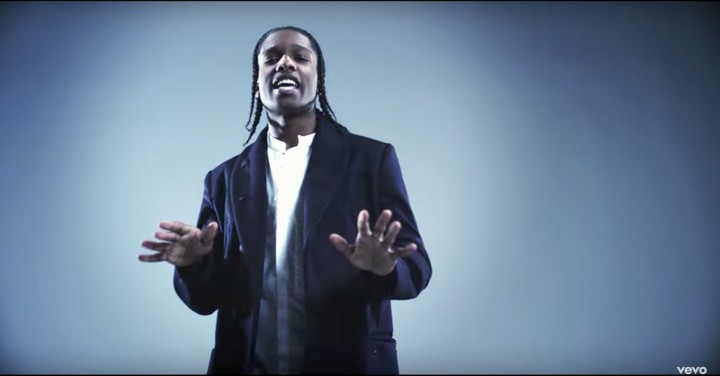 Image via Youtube
Happy Friday. It's the end of the week and the start of the weekend and the perfect way to celebrate that is with some wholesome news. Obviously there's not a lot of that around these days, but luckily A$AP Rocky exists and he's as committed as ever to doing good deeds, making good music and generally being a great bloke.
During a recent concert A$AP stopped his performance when he spotted two young fans fighting in the crowd. Not only did he manage to break up the fight, but he went one step further, inviting both 17-year-old Anthony and 21-year-old Vic up on stage to help them resolve their issues in a healthy way, and y'know, to tell them to chill out and just enjoy the music.
In a video posted to Instagram, A$AP can be heard telling the boys: "First of all he's 17 so you not supposed to be fighting him anyway. Chill out, chill out. Because when I was 17, I was fighting motherfuckers 28, 29. Sometimes you lose, sometimes you win, but you still fight, you feel me?"
"At an A$AP show, y'all are considered family, you feel me? It don't matter who talk first, you supposed to swing because you in a moshpit. You supposed to come here to get out your anger in life, bro. You paid money to celebrate us and celebrate yourself. This is culture, you know what I'm saying? This is not just music."
After imparting that frankly mindblowing wisdom in front of thousands of other people, A$AP told each of the warring fans he loved them and made them hug it out. Cute.
Tagged: