this t-shirt collaboration will fuel your latest wave of 90s nostalgia
Pro-British, pre-internet, this capsule collection between Tourne de Transmission and photographer Chris Floyd provides a welcome escape from Brexit.
|
28 January 2019, 11:32am
From Oasis to Massive Attack, Pulp to the Prodigy, the mid-90s were a special time for British music and youth culture. As London-based menswear label Tourne de Transmission persuades London-based photographer and filmmaker Chris Floyd to use his archive on a capsule collection of T-shirts and hoodies, you can now wear your nostalgia on your sleeve and reminisce about a Britain before Brexit. To paraphrase Indie's corduroy king Jarvis Cocker, "let's all meet up in the year 2019, won't it be strange when we're all fully grown…"
"More than two decades after Chris Floyd documented this moment, have we bettered this great period of British music and culture changing?", Tourne de Transmission's creative director Graeme Gaughan asks over email. It's a good question.
As Britishness was celebrated across the globe through the Britpop boom, boundaries blurred between genres as guitar and electronic came together like never before. The euphoria and hedonism of rave spilled out of warehouses and clubs and rejuvenated rock venues and brought new energy to festivals. Today, with Kylie, Stormzy and Janelle Monae all confirmed to play Glastonbury 2019 we're used to diverse headliners but the mid-90s kickstarted the revolution, a time in which the likes of Massive Attack, Orbital and the Prodigy would co-headline with bands such as Pulp, The Verve and Oasis. Multiple sounds, one party. Chris Floyd and his camera were at the epicentre of everything.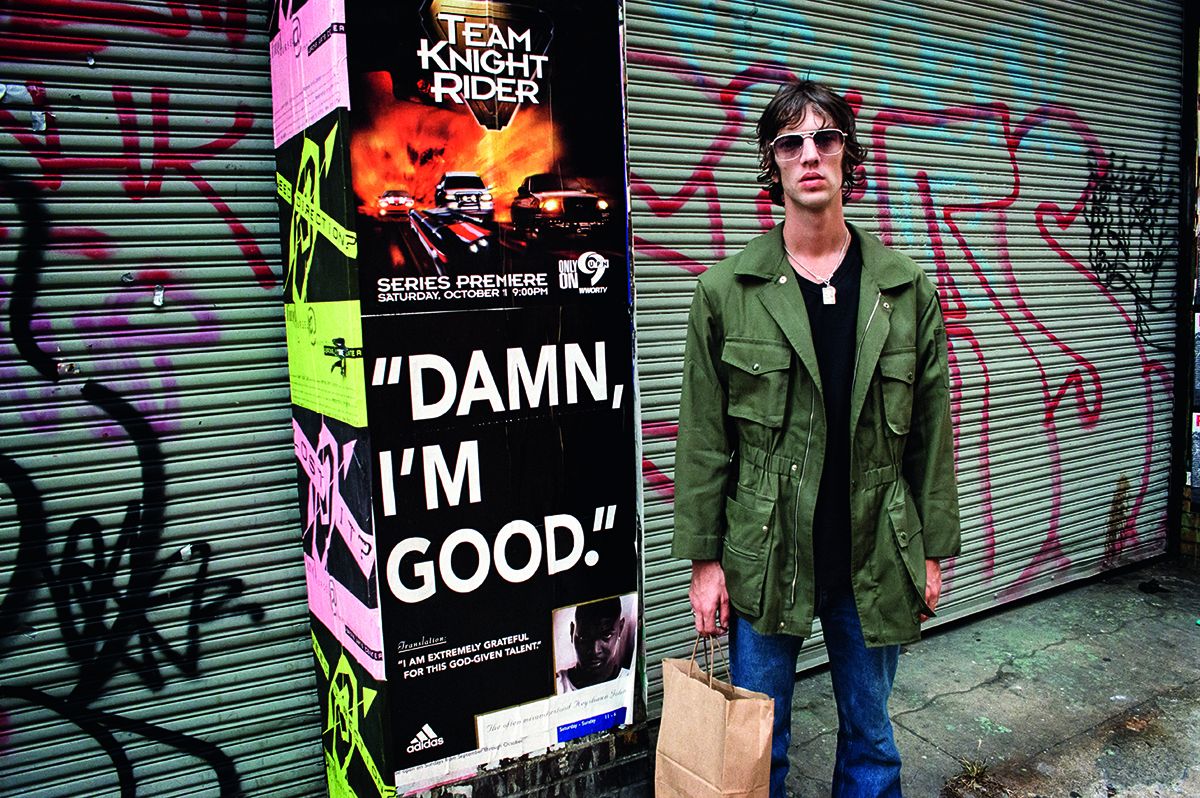 Against the backdrop of the sociopolitical nightmare that is Brexit, and coming at a time in which we're all questioning just what Britishness means in 2019, this capsule collection, entitled We Had Nothing / We Had Everything, reminds us of a time in which Britain was the envy of the world. Imagine that!?
Back when the Union Jack was something to be proud of, it was also a simpler, social media free world. A time in which gigs were watched through eyes rather than iPhone screens. "This was potentially the last true great music based cultural movement that wasn't affected by the spread of smart technology and social media's ever burning gaze," Gaughan reflects. "We didn't spend the time looking at what we were living through via a phone. I think that's an important note to take. This was a great period for many reasons and one of them I'm pretty fucking sure was the lack of technology we had. Don't get me wrong, I use social media and technology as much as anyone else but I think there's something to be learnt or taken away from that."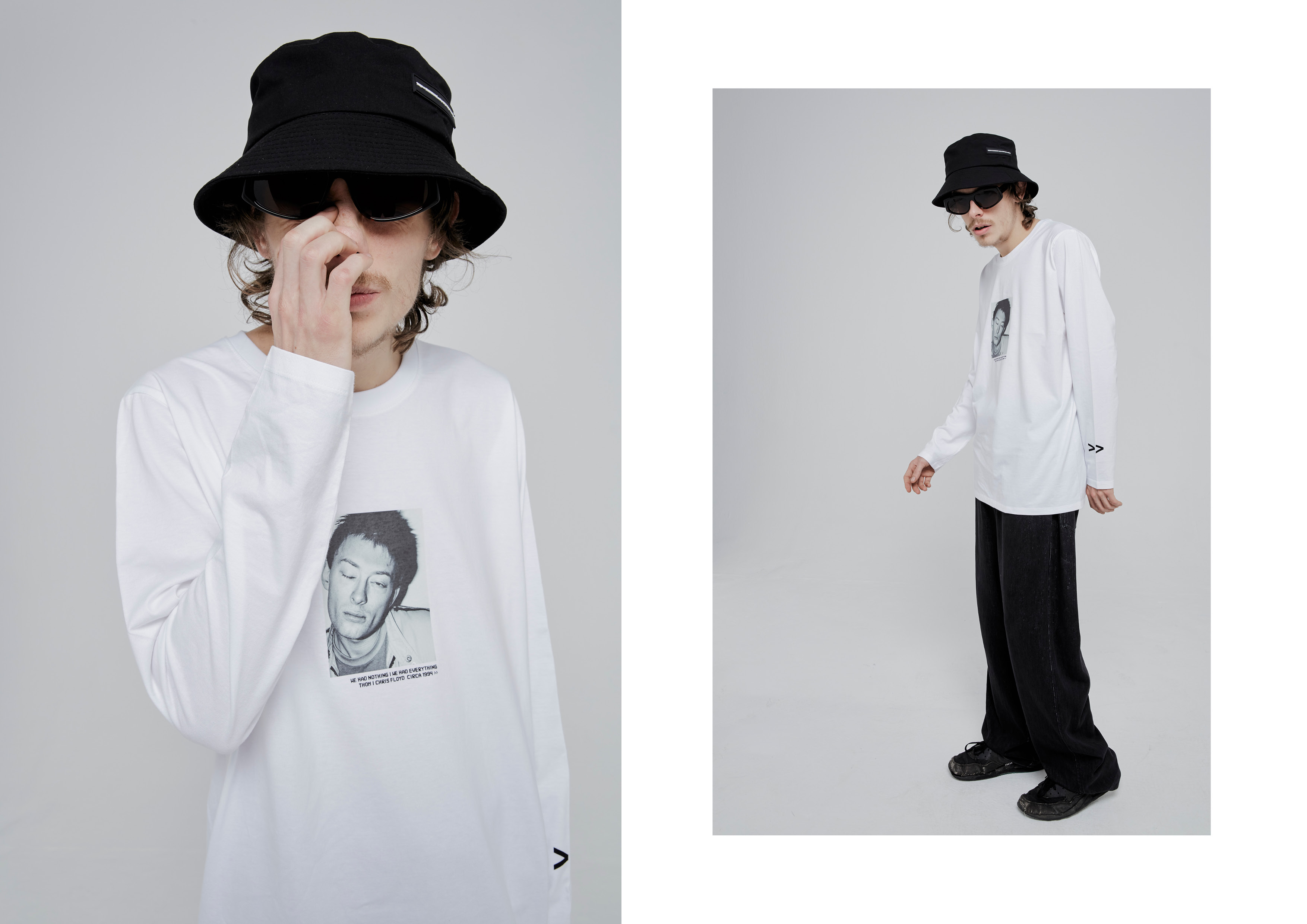 Pro-British, Pre-internet, this capsule collection invites us on a nostalgic trip inside the sight, sounds and minds of Brit pop, big beat, house and trip hop. As the collection drops online, i-D sits down with Chris Floyd to reminisce about a simpler, better sounding time.
Am I right in thinking that this is the first time your work has officially been used in a fashion context?
Yes that's right. Weirdly, it had just never been something I had thought about.
Why now?
I had been going through my archives working towards the Urban Hymns book. This is actually how I met Graeme, he was a fan of The Verve and was just really enthusiastic about the project. He wanted to help me get the material seen by as many people as possible. We struck up a friendship over when this period in music and our shared memories of that time.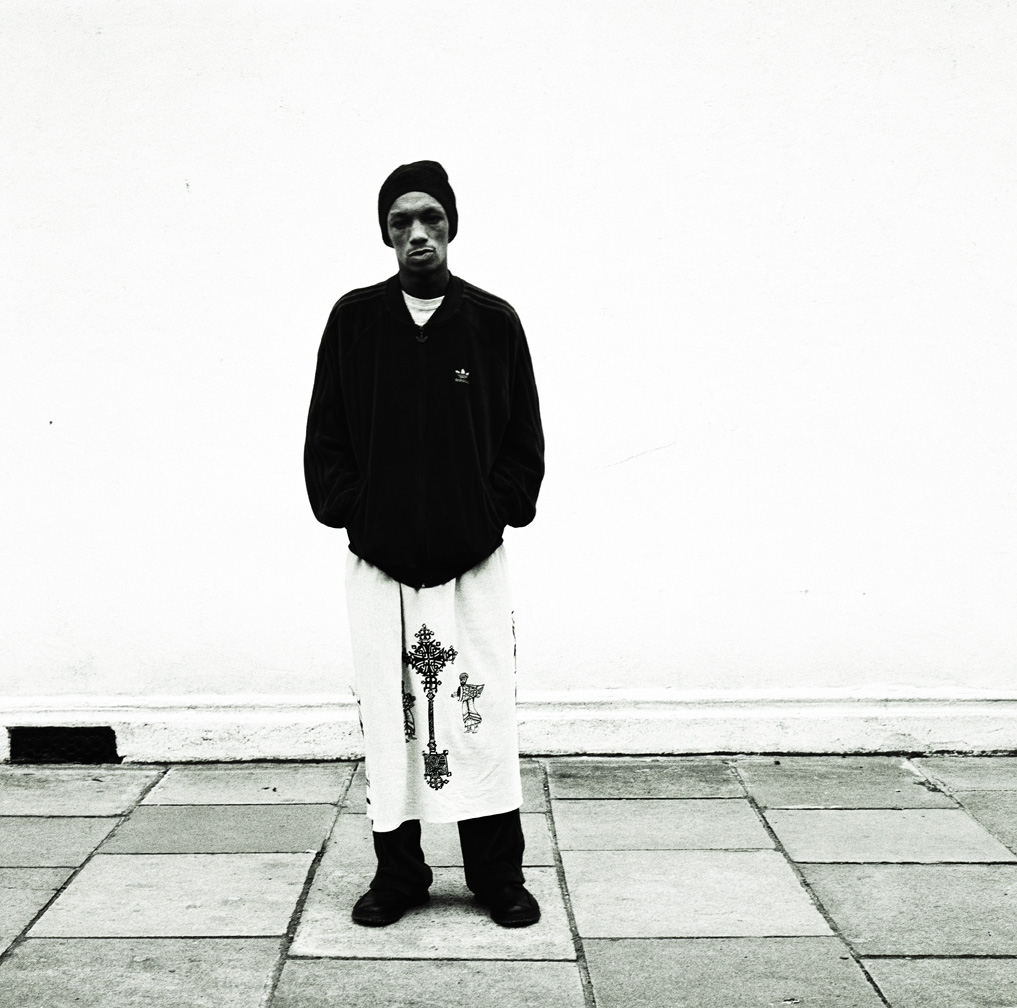 Let's talk about your vast archive and the image selection process for this collaboration. Did you have set images in mind or was it a process of discovery?
It was all Graeme. I just sent him a massive trove of images and let him choose. In a way I don't really care about them. It's just a load of old stuff I did. But then on another day I can get very tearful about the fact that I have a body of work that some people are inspired by or interested in. Basically, if the year they were taken starts with a 199…. then they went into the folder I sent him. Although he said he chose images of artists that meant the most to him from that time.
Do you consider this period -- the mid 90s -- to be a golden moment in music?
I do, but it's more to do with the reclamation of the relationship between music and youth by young people. In the late 80s, music became very adult. The charts were very conservative and bland. For me, it was the arrival of The Stone Roses in 1989 that kicked it off. This is not a new theory but even at the time I was very conscious of it. I was 21 then. My late teens were a wasteland, musically. I don't remember being inspired by anything contemporary back then.
Also, I've said this before but it was the last innocent period. Pre-internet. People doing stuff independently of one another, in their own little world. Nowadays you can make something before lunch in Barnet and by teatime somebody else in Bangladesh could be listening to it, looking at it or reading it. For me I'd peg it from The Stone Roses to The Strokes. Then after that we're into the internet and the future. Also my first child was born in 2004 and that's when the priorities of life take a sharp turn, like it or not.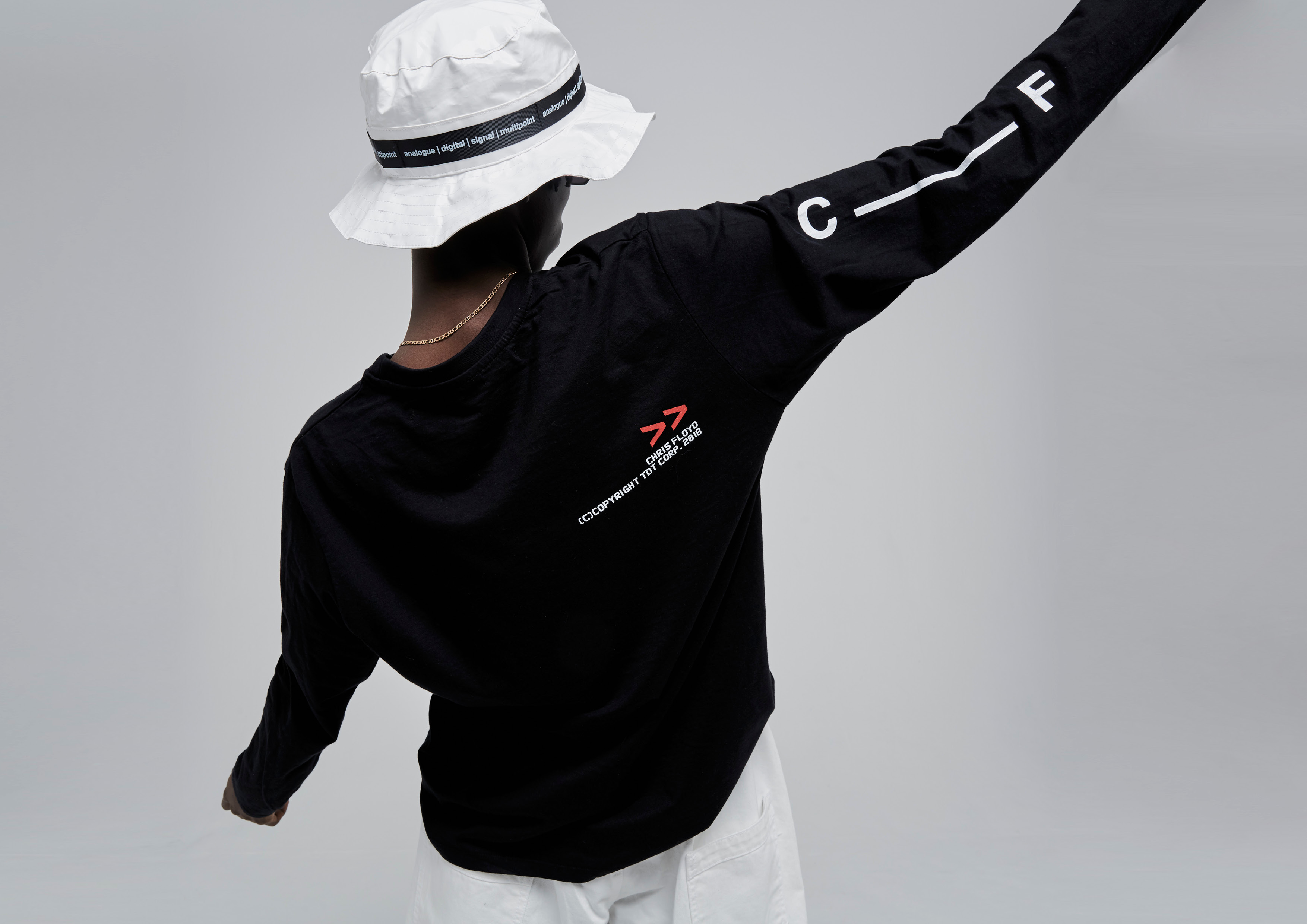 At the time itself, did you realise the importance of what and who you were documenting?
By mid 1994 I began to realise that we were living in a really exciting and fun time. All these things seems to converge at once -- Oasis, Blur, Pulp, clubs like Blow Up and Smashing, Heavenly Records, Loaded magazine. Loaded is a dirty word now but in its first 3 years when James Brown was editor, it was so funny, knowing, cheeky and smart. The people that wrote for it were the best -- Michael Holden, Martin Deeson, Jon Wilde, Jon & Mick of Modern Toss were staff members. I was 25 then. I felt like my time had arrived.
In my mid to late teens I was absolutely obsessed with the 60s and The Beatles. The clothes, the haircuts, the cars, the photography, the iconography, the characters, the way colours looked on film in the 60s. In the mid 80s it was not at all cool to be interested in the 60s. I thought it was all amazing and I was so upset that I'd missed it. But by 1994 I knew that I was living in my own time and it was just as good. Common People is the song that sums it up for me.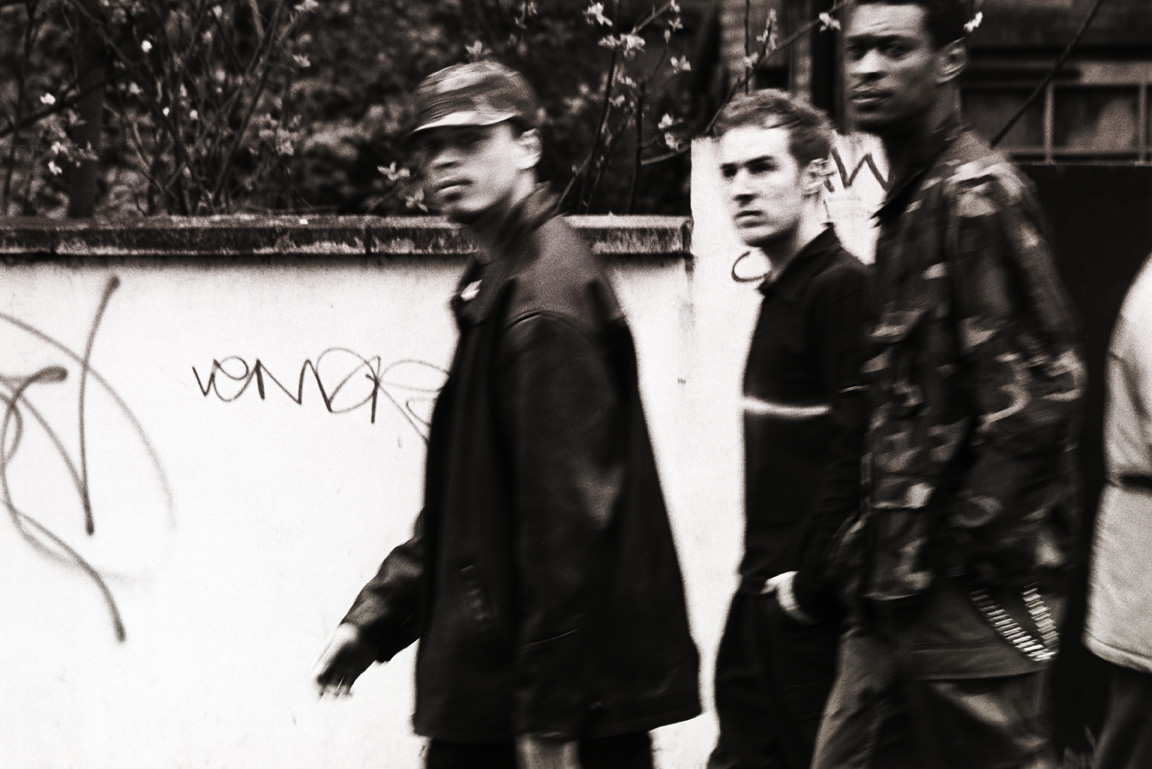 And for the benefit of any Generation Z readers left nostalgic for something they weren't around for, how would you describe this period?
Fertile, creative, peaceful, exciting. But maybe that was because I was in my 20s and the world was opening up for me after a pretty barren period in my late teens and early 20s. The main thing though, speaking as a photographer, was that it was possible to get a foot on the ladder and earn the beginnings of a living from doing the thing I loved. There were plenty of magazines around that would pay you reasonably and send you on trips to see the world and document it. I went on my first professional paid foreign trip in July 1994. That was a week on Lollapalooza with The Verve. In 2001 I renewed my passport and I counted about 50 American entry stamps in the old one. Plus all the other ones -- Australia, Europe, India etc. That tells you everything you need to know really.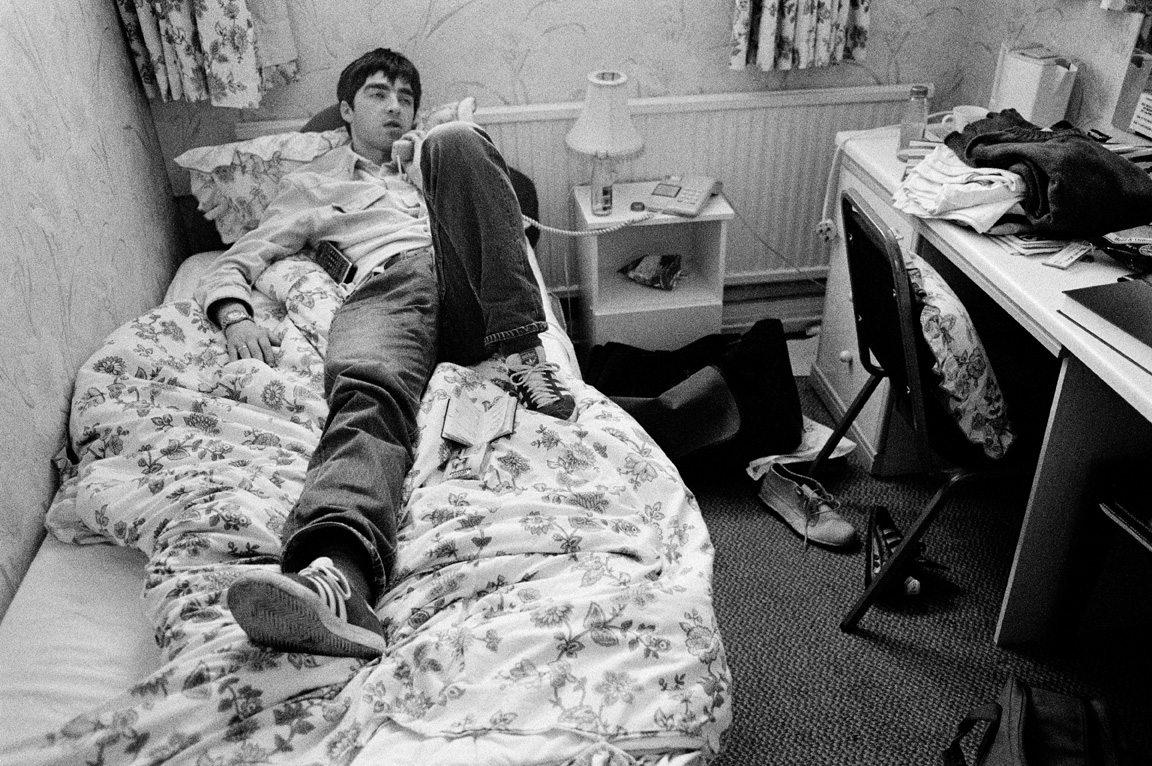 More than two decades on after some of these images were shot, how does it feel seeing them live on in a new context?
Weird but good. I have a 14-year-old daughter and a 16-year-old nephew who lives in New York. He's your quintessential New York skater kid. My daughter sent him some pictures of the WHN, WHE apparel, 'check out dad's new range' and he replied, "Actually, these are pretty cool, can I get some?" which was nice.