Photography Thurstan Redding. Styling Matt Holmes.
the people shaping the fashion industry right now: part two
There's a new generation of talent in town. Fearless creators crafting an exciting fashion future for us all.
Photography Thurstan Redding. Styling Matt Holmes.
This story originally appeared in i-D's The Homegrown Issue, no. 355, Spring 2019.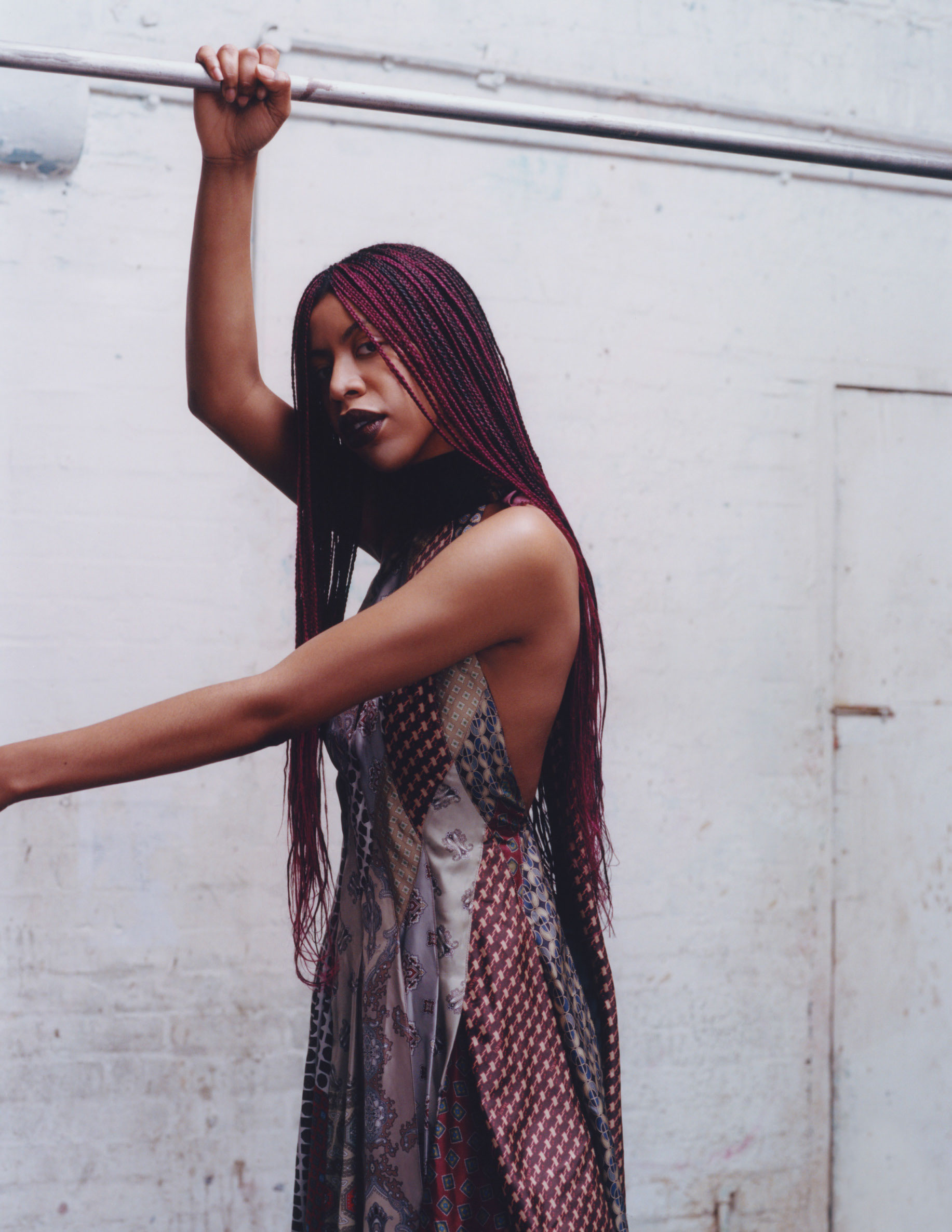 Mowalola
It's hard to believe there was once a time when nobody knew the name Mowalola. But in 2019, it's impossible to talk about the changing face of fashion and the rising stars defining the future of the industry without her. The stand out star of Fashion East (despite only joining the fashion incubator late last year) Mowalola Ogunlesi is making her mark. Her designs are in your face: sexy, Afro-futuristic, gender-fucked and ultra-modern. "Sex. More sex. More sexy," she told i-D last year when describing her aesthetic. The daughter of Nigerian designers who moved to England at 12, Mowalola represents a merging of cultures, and an impressive ability to pay homage to her heritage while simultaneously looking towards a global, intergalactic future. "It doesn't just have to be people of colour who appreciate my work as unapologetically black," she says. "As long as you understand that it's about owning who you are and not being sorry about it. That applies to everyone." Now, she's carrying the torch for a new generation of fashion upstarts, in her infectious energy, her extreme beauty looks – Fashion East's autumn/winter 19 show saw her send models down the catwalk daubed in psychedelic camouflage make-up – and her visually striking, unapologetically sensuous designs. "As designers, we need to be able to communicate with the world and tell a story," Mowalola says. This rising star's story is just beginning. Text Roisin Lanigan.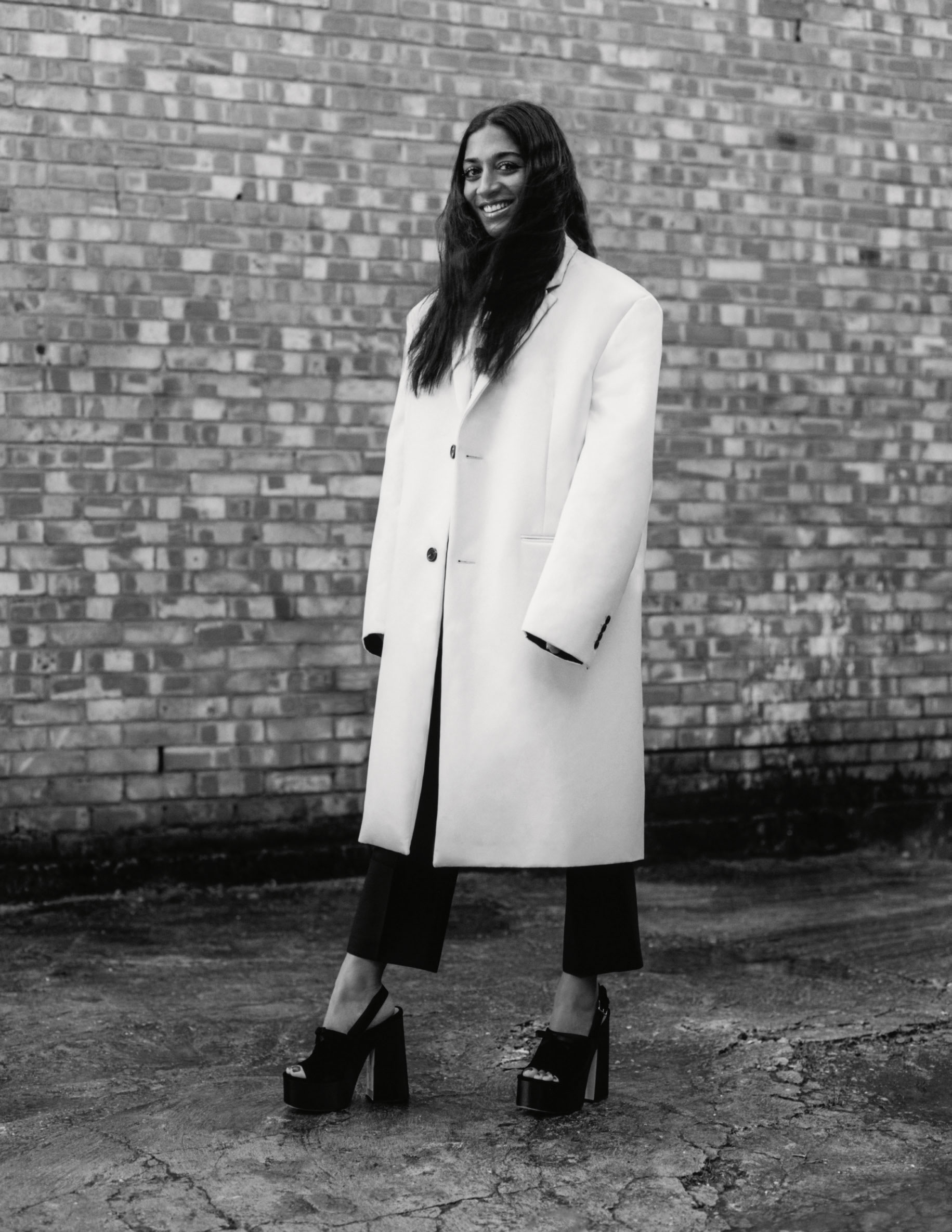 Supriya Lele
Supriya is part of a generation of designers, photographers and stylists pushing a new feeling in fashion, a generation whose work explores their cross-cultural heritages, making fashion reflect the modern, global, world. Supriya's parents were doctors who emigrated to the Midlands from India in the 80s, where she was born. She graduated from the RCA, and was picked up and mentored by Fashion East. Supriya quickly became a critical favourite. Her designs span across continents and weave through personal histories. Supriya explains that "colour, print and texture," are the core elements of her brand, and it's all about her "subverted approach to Indian design" creating something "clean, minimal and feminine." She finds inspiration, equally, in the clothes her grandparents might have worn in India and the clothes she wore during her childhood in Britain, and combines it with more 'traditional' fashion influences like the minimalism of Helmut Lang and the ease of sportswear. In practice Supriya takes design elements from Indian traditional clothing – sari darting and draping and ornamental embroidery – and gives it a modern sexiness and strength. Most excitingly what Supriya does is never stray into cliché, never into costume, instead exploring her identity with poetic honesty. Text Felix Petty.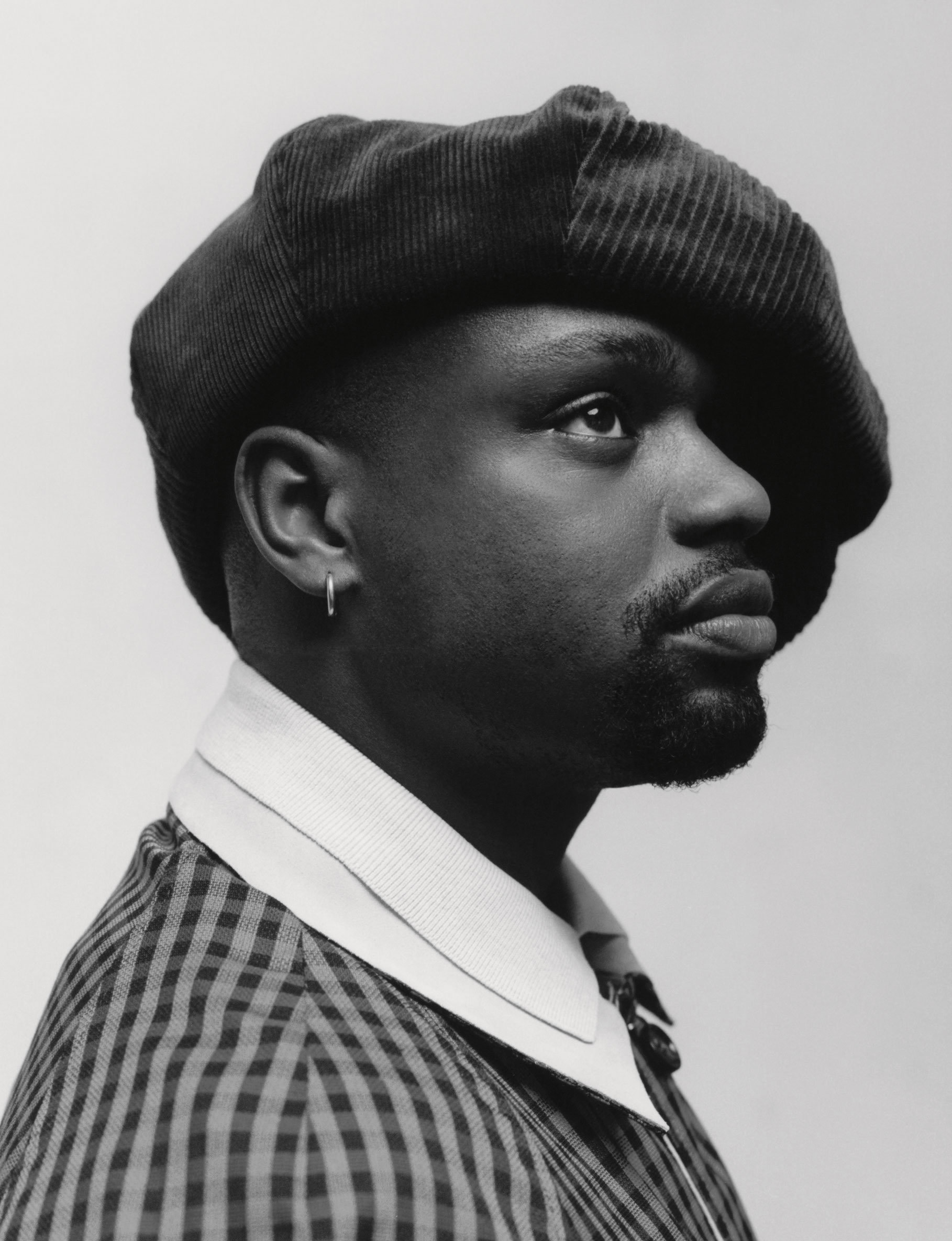 Campbell Addy
Campbell Addy is one of the most necessary and vital new voices to emerge in fashion in recent years. A natural behind the camera, Campbell shot Adut Akech for i-D's EarthWise Issue last year, and is a regular and much loved contributor to this magazine's pages. The young, south London born photographer has an innate ability to craft beautiful and moving images, informed in part by his talent for casting. To that end he launched Nii, a magazine and casting agency, which he's used to explore everything from representation, family, and sexuality. His aim? To make fashion a more exciting and diverse place for all. "I would still like to see more diversity behind and in front of the camera, more black women within our industry not just in roles such as models. We need more stylists, photographers, make-up artists, directors and editors-in-chief!" Amen to that. Text Felix Petty.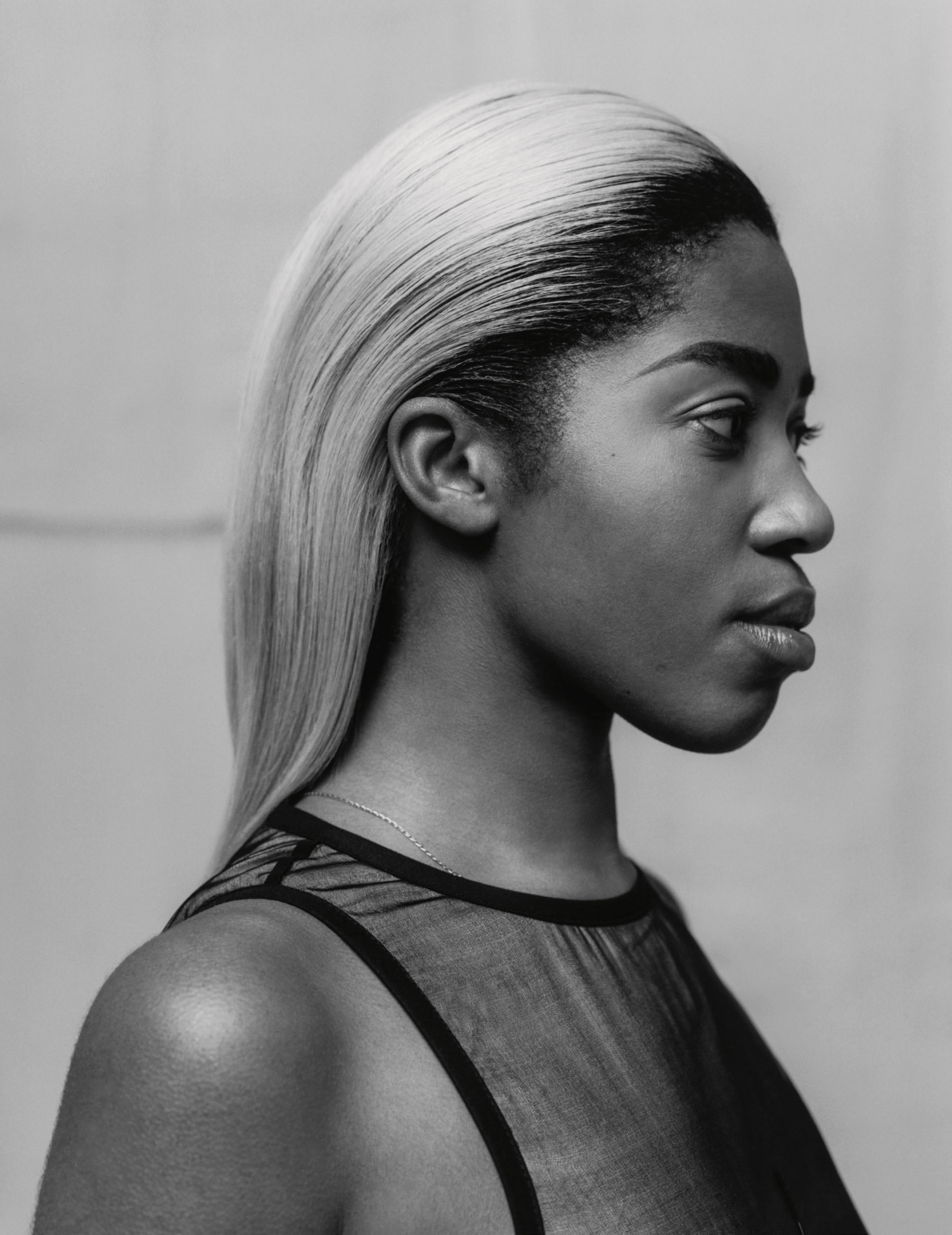 Bianca Saunders
Bianca Saunders is busy. She has just shown an incredible autumn/winter 19 collection during London Fashion Week Mens in London and then she was in Paris, selling it. The first weeks of the year are the hardest for any young menswear designer. But that's not all this incredibly creative young mind is working on – Bianca is also preparing work for an exhibition that will unveil and conceptualise the research that goes into her collections. She's created a shortfilm in which she records conversations between her and her muses in their bedrooms, where they discuss their experiences and feelings. This all feeds into Bianca's work as a designer, she creates clothes that feel intimate, romantic, human, that explore masculinity with depth and nuance. "My inspiration continues to come from people around me," she says. "My research is a way of documenting my view and my stories." Despite only graduating a year ago, Bianca has already picked up critical acclaim, and is now stocked by Matches, who also supported her autumn/winter 19 presentation. Not that it's all plain sailing. "I thought being a student was hard, but having my own brand is a lot harder! I'm still learning how to balance being a business woman and managing people, as well as being super creative and a designer." We think she's already doing a pretty incredible job. Text Felix Petty.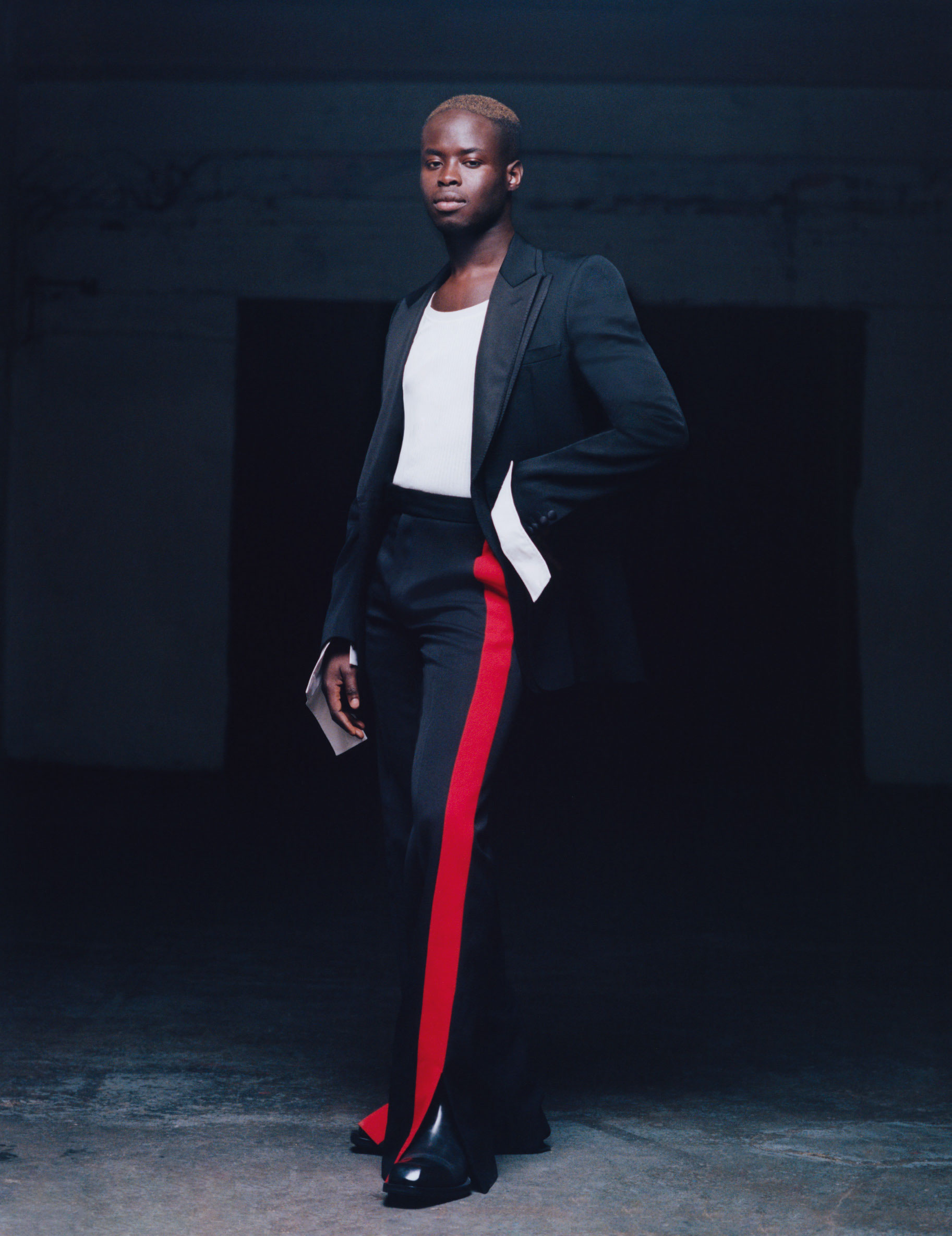 Ibrahim Kamara
Ib Kamara is more than a stylist, he's a maker, collaborator and fashion visionary inspired by "the love of images and the possibilities of creating them." We fell in love with Ib's work the first moment we saw it, and we couldn't be happier that he's now part of the i-D team as Fashion Editor At Large. Crafting incredible shoots that totally explode the artistic and creative possibilities of the fashion editorial, the Sierra Leone born stylist studied at Central Saint Martins and first caught our eye with his graduate project, 2026, which explored the future of black masculinity. Since graduating, Ib has enjoyed the meteoric rise his talent so obviously deserves, exhibiting his work across the world, and pushing fashion into exciting new places. Not that he has it all figured out, he's "still discovering and learning, in 20 years it will all make sense." Text Felix Petty.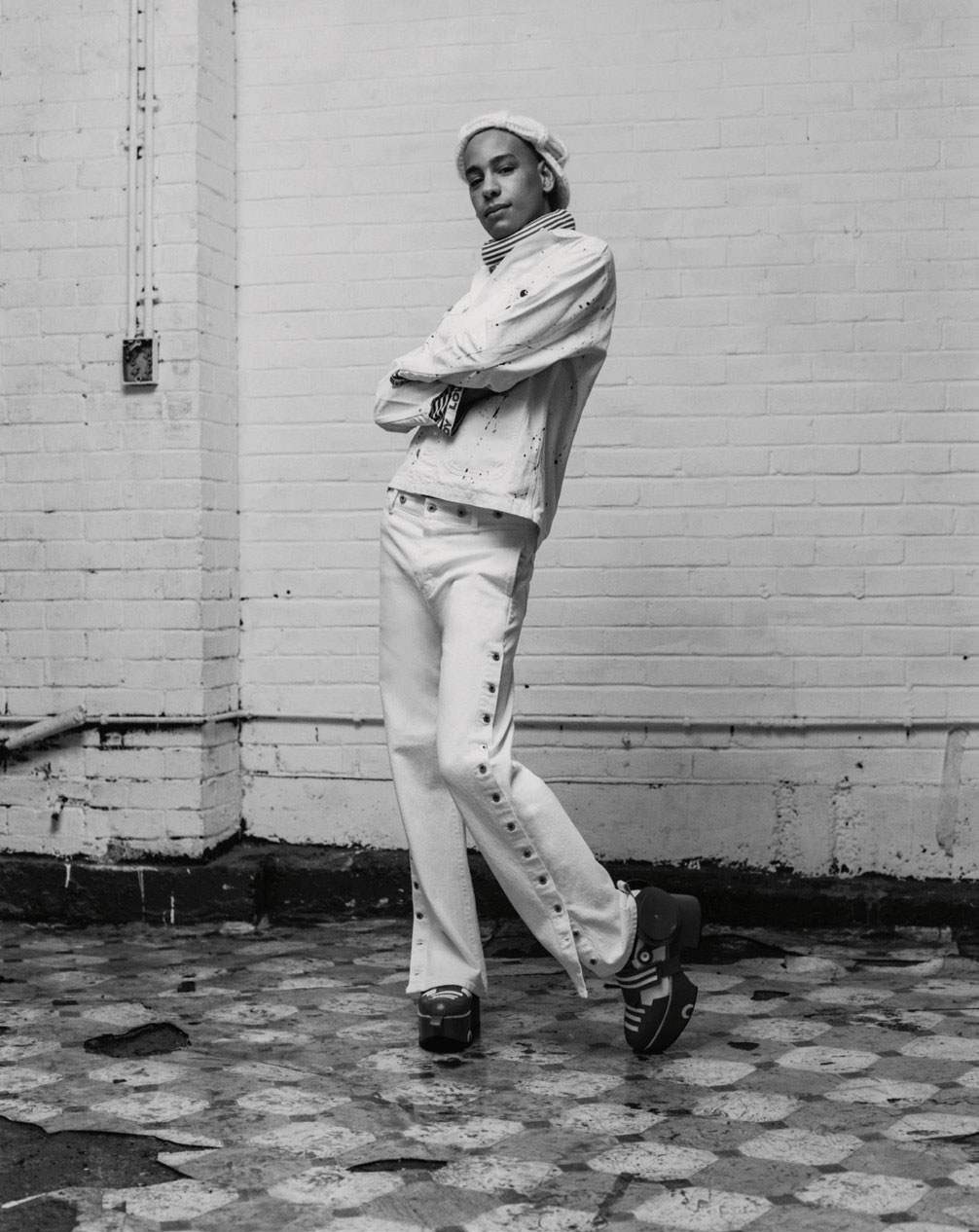 Troy Fearn
"I've always been interested in making beautiful images," Troy Fearn says when asked what drew him to fashion. After moving to London from the north of England, the would-be casting director started out assisting at the boundary-blurring KTZ. Within a week he became a full-time employee and quickly established himself as studio manager and the go-to-guy for casting. "I'm always scouting. In the club, supermarkets, on Instagram. I'm looking everywhere at all times." After collaborating with casting director Mischa Notcutt on TM Casting and working with everyone from Gareth Pugh to Valentino and Adidas, the pair decided to go it alone and Fearn unveiled Troy Casting and Troy Agency. From casting the boys that walked Per Götesson's show in January to unearthing one of the breakout faces of the autumn/winter 19 men's show season in Mattie Cozartt, Fearn is redefining what beauty means in 2019. "The people around me remind me just how exciting this industry is," he explains. "I'm privileged to know and work with some incredible people who inspire and excite me daily." Text Steve Salter.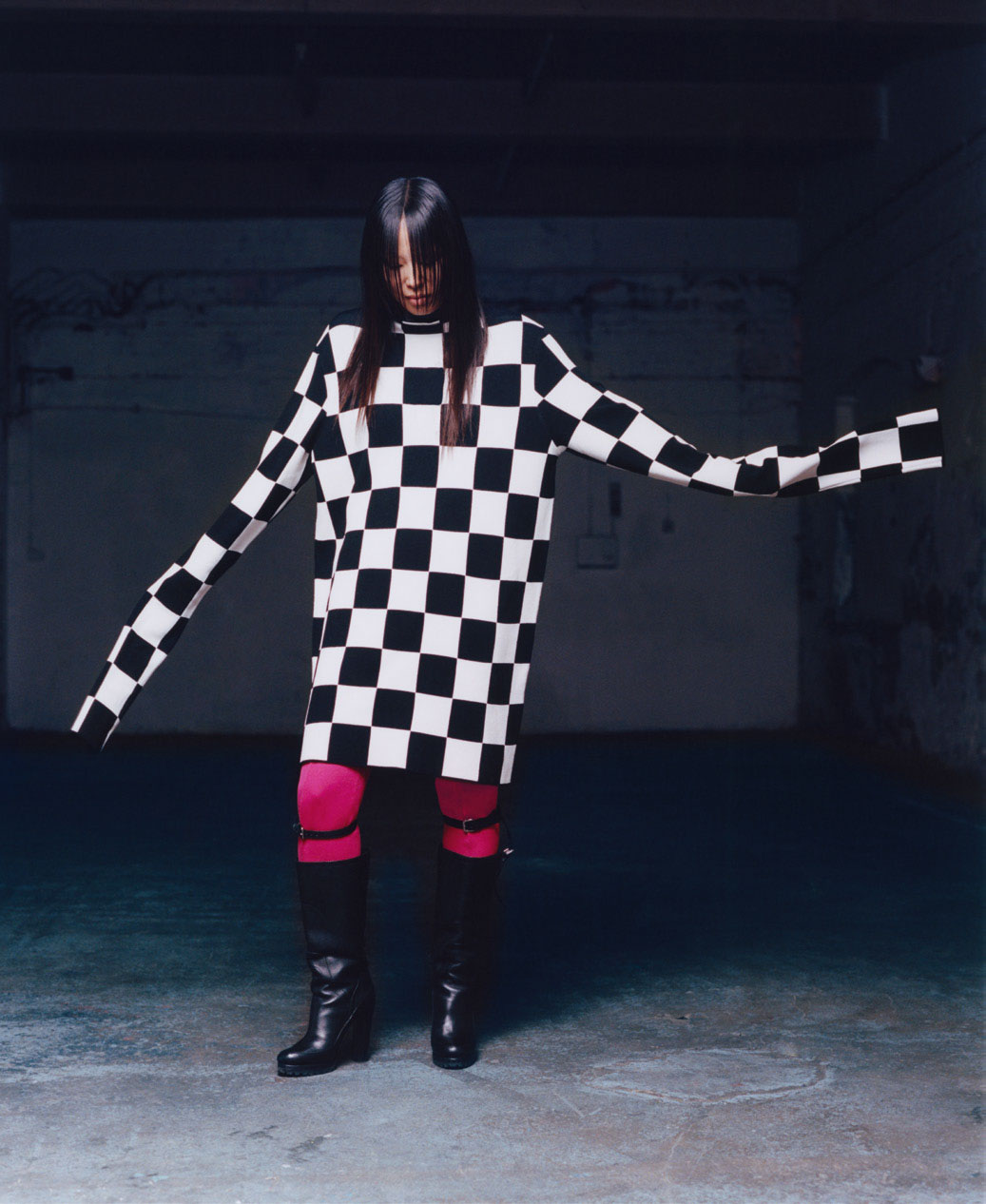 Ai Kamoshita
We first met Japanese stylist Ai Kamoshita as part of our portfolio of assistants to the fashion industry's biggest names back in 2016. Studying womenswear in Tokyo but discovering her love of styling after graduating and moving London, Ai soon began assisting LOVE's Fashion Director Panos Yiapanis. Her advice at the time? "Be patient, always try to achieve perfection, and have a great knowledge of fashion archives." Since then, Ai has continued to pick up big jobs all over the industry, from styling Christine and the Queens for i-D last year to working on the hotly anticipated Fumito Ganryu show at Pitti Uomo spring/summer 19 – his first collection since leaving Comme des Garçons. "I had so much fun styling Fumito's collection. From the jackets that can be bottoms or pants that attach to jackets I really enjoy the freedom of his clothes." Three years later, her advice to anyone looking to follow in her footsteps remains the same. Always find new references, work hard and most importantly, "find your own approach!" Text Ryan White.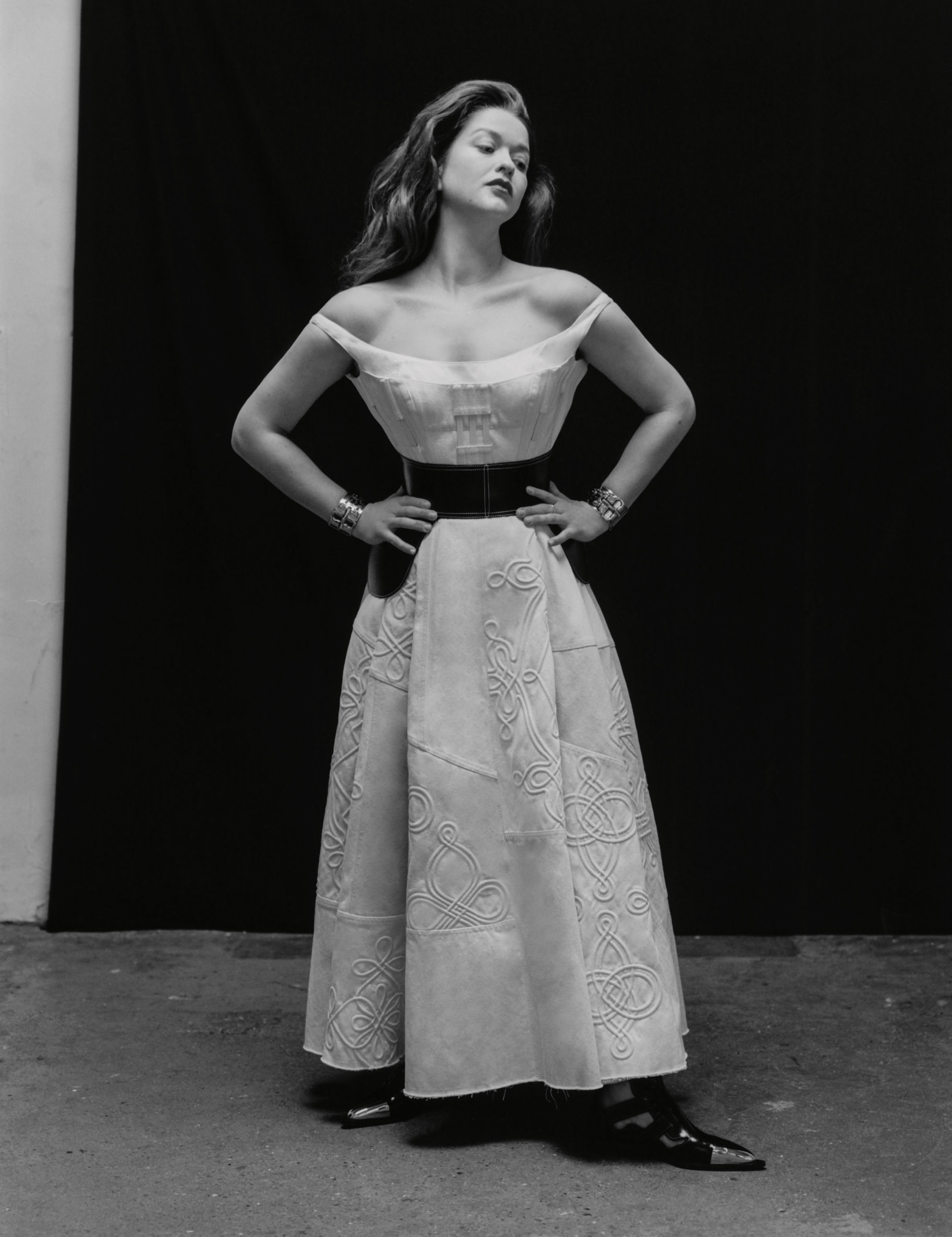 Madde Østlie
Norway-born, London-raised woman about town, Madde Østlie, is totally fabulous and guaranteed good fun. A big personality, with an even bigger heart, Madde stormed into our lives with AAMO, the casting agency she founded with best bud model Adwoa Aboah that soon cemented her as a street casting guru. Back in 2017, Madde cast the entirety of i-D's The Creativity Issue with Tim Walker, who, she tells us, throws legendary Christmas parties. Enter Madde's new industry-shifting venture, Strong. "A platform for streetcast talent to be seen on a level,"she says, "across cities where they presently have a lack of representation. As a casting director, I'm reacting to what I feel will do well in the industry and what is missing." Exploring cities like Atlanta, Houston and Miami, which are often overlooked by the fashion world, she's dropping the agency format and putting talent first. So what makes a Strong face? "A great face is an honest face," Madde says. "I'm drawn to someone who looks me right in the eye. I'm drawn to a point of difference, good bone structure, kind eyes, great frame, interesting style, an intense presence. So much and nothing in particular." And what about AI models? "They will turn on us," she warns. Text Frankie Dunn.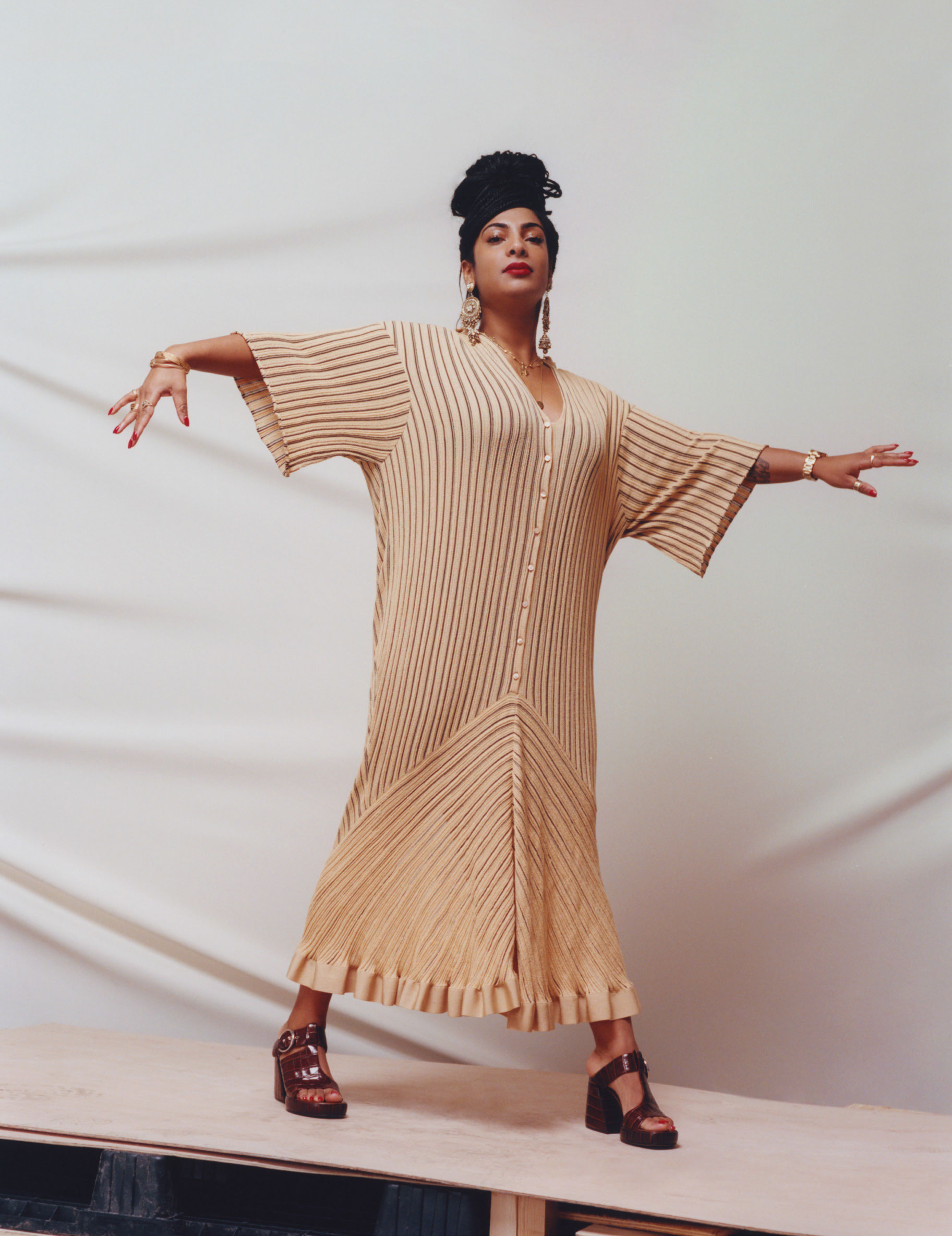 Priya Ahluwalia
After witnessing the extent of fashion's waste problem on a family trip to Lagos, Priya began to investigate the life of secondhand garments. As she explored her own dual Indian-Nigerian heritage, her research took her to Panipat, a city north of Delhi, to photograph the global garment recycling capital of the world. "It was a real eye-opener to see how much waste we all produce and how much we overbuy and dispose of," Priya explains. This inspired her Westminster MA graduate collection and her limited-edition, sustainably-produced book, Sweet Lassi. They created much-needed visibility around the issue of overconsumption in the clothing industry. "It is hard to think of an absolute solution without saying that all new production of clothes should just stop altogether," Priya notes. "We need to turn fashion's waste back into clothes." Ahluwalia Studio aims to do just that, and after Priya kickstarted long overdue industry conversations, she has launched a label that sources materials responsibly to create new patchworked pieces out of charity shop donations. "The industry is opening up to so many different peoples' perspectives," she explains. "Designers are being heard across the spectrum because of open access to the industry via platforms like Instagram. I really believe there's enough room for everyone as we all have something unique to say. It's important to be open and engage with the people you meet at both university and in the industry, you can learn so much." Text Steve Salter.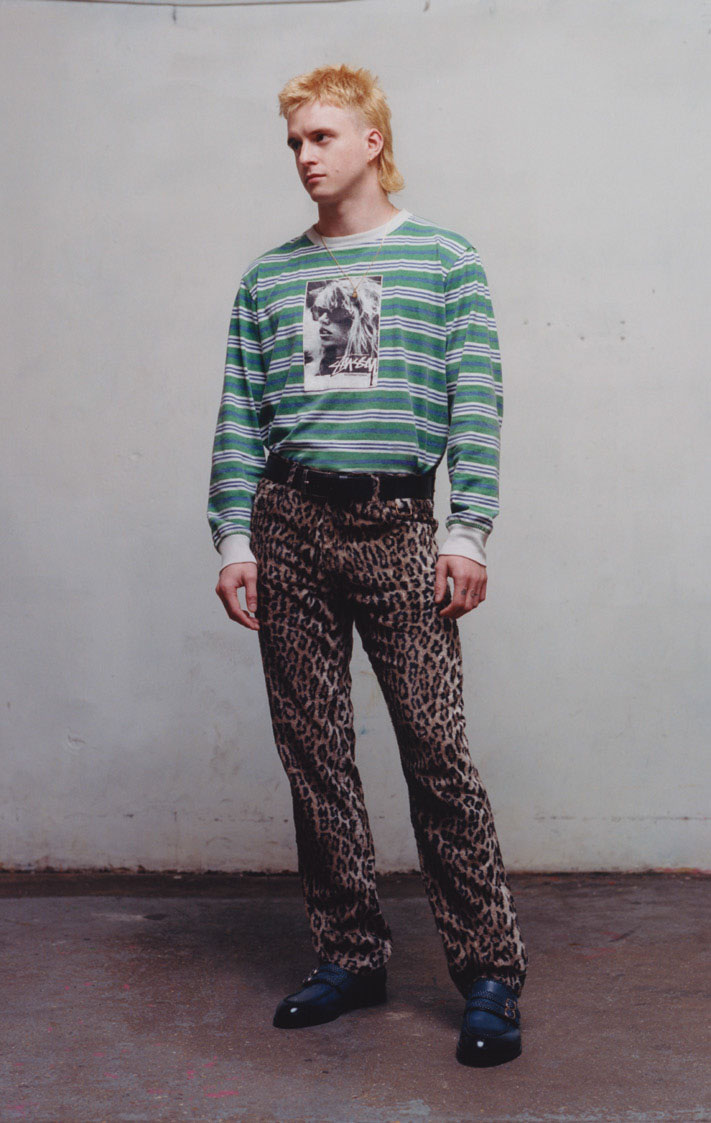 Thomas Petherick
After finishing uni, where he studied multidisciplinary design, Thomas Petherick was at a bit of loose end as to what to do. He'd always been good at making things so his friends suggested he just do that. He knew a few stylists so he started making props for them. Then he tried to gain experience as a set design assistant... but no one would reply to his emails. Their loss, because he went out on his own and he's now an in-demand set designer working on fashion shows, editorials and installations. For Thomas, the job provides the ideal mix of artistry and experimentation. "The fashion industry allows for so much creativity. My take on set design comes from a place that's quite sculptural. People give me opportunities to be really inventive." Fashion's not the kind of industry you get to be complacent in, but if you're into being pushed, it's the one for you. "I really love the long hours, I really love the stress, and I love having that massive pile of work to do... I get this weird sadistic kick from it." We get that. Text Clem De Pressigny.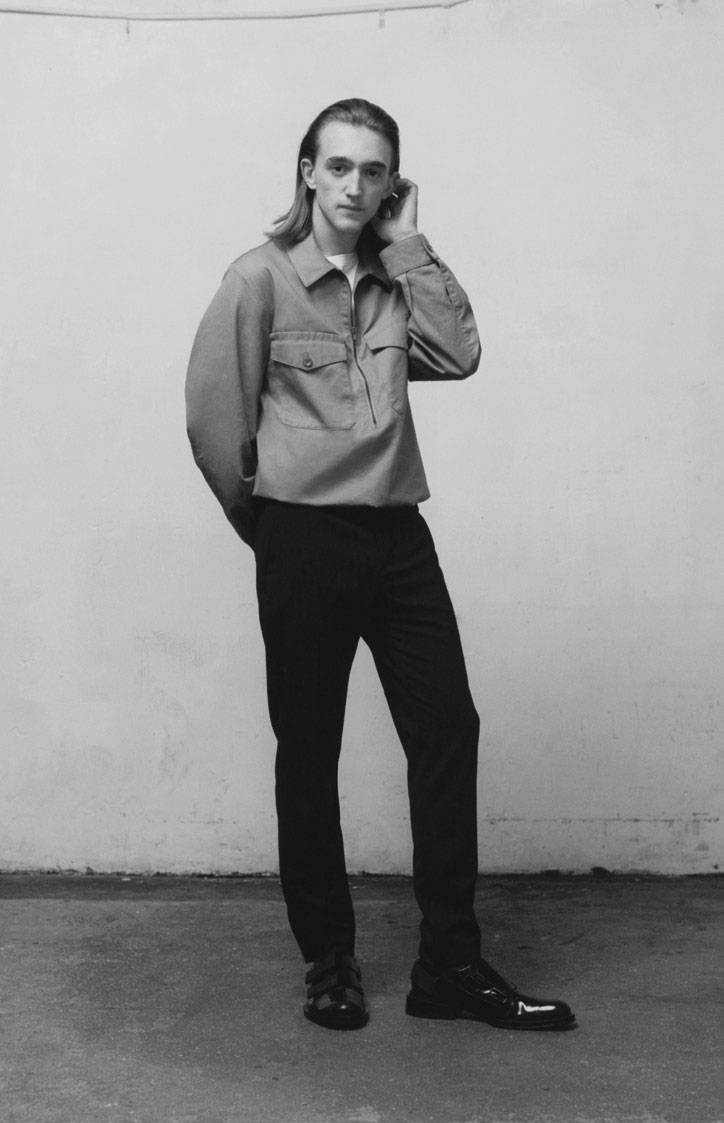 Maxwell Tomlinson
Maxwell Tomlinson is in a "little pub in the Scottish highlands" getting some fresh air and having a well earned break from work when we catch up. Maxwell is very in demand, you see. The LCF-graduate has been contributing to i-D for a few years now on anything and everything – and you'd be hard pressed to find a more versatile young photographer. He's shot actors and artists, skaters and rappers and fashion editorials, often in lush and nostalgic black-and-white. Inspired in his work by "The everyday and the ordinary. The strange and familiar. The strangely familiar," he was initially motivated to pick up a camera by the imagery he found in skateboarding magazines. "I remember being weirdly fascinated by the photos in them," he says. "Not just the skate photos but the landscapes and portraits that would accompany articles, often places I'd never visited. They filled me with excitement and made me want to see the world." Text Felix Petty.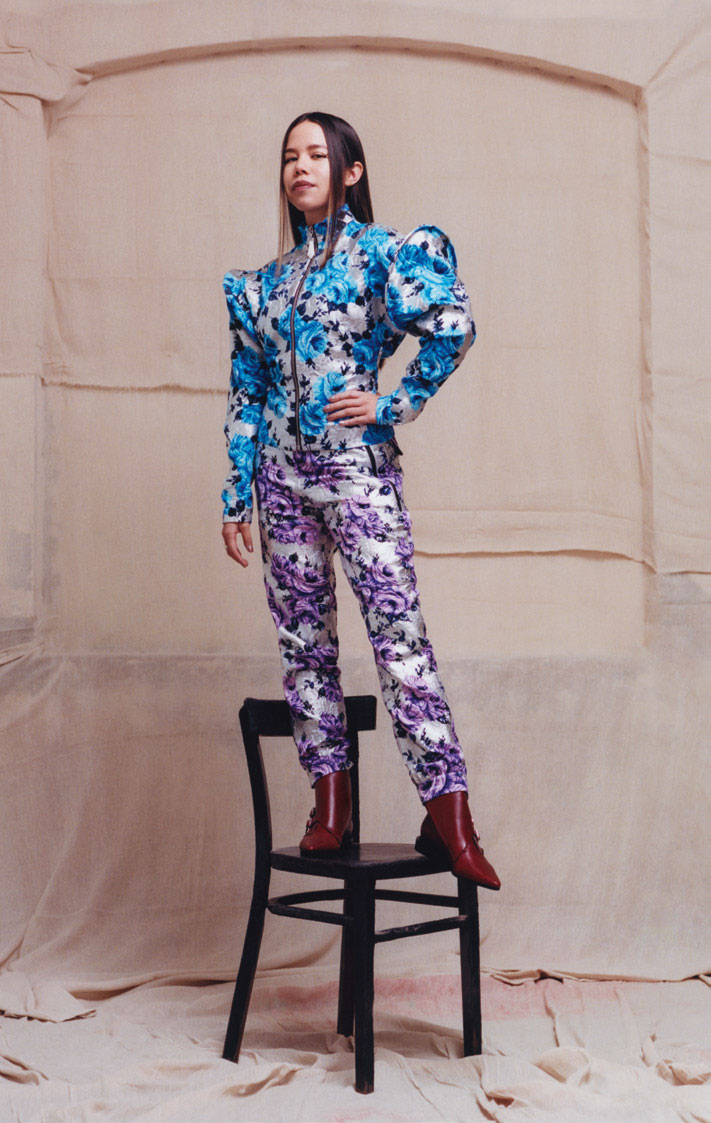 Alexandra Leese
In an industry that's constantly evolving and changing, how do you stay relevant as an image maker? In an industry where everyone is constantly flooding social media with more and more content, how do you stand out? For photographer Alexandra Leese, it all comes down to staying true to yourself, and letting the work speak for itself. "I believe each of us has a unique way of seeing the world and receiving inspiration," she says. "The best you can do is try and stay true to that and allow it to come through in your work. I think people are naturally drawn to that kind of energy." Alex's photographs capture the energy of her subjects and contemplate ideas of identity and the human condition, with her dual British Hong Kong heritage giving her a unique perspective on both issues. "I'm drawn to people and their energy, who they are, what their stories are, and what they stand for," she says. "Today, it's about more than just the clothes. I believe we are the generation who is trying to make meaningful change through what we do." We couldn't be more excited for the future. Text Roisin Lanigan.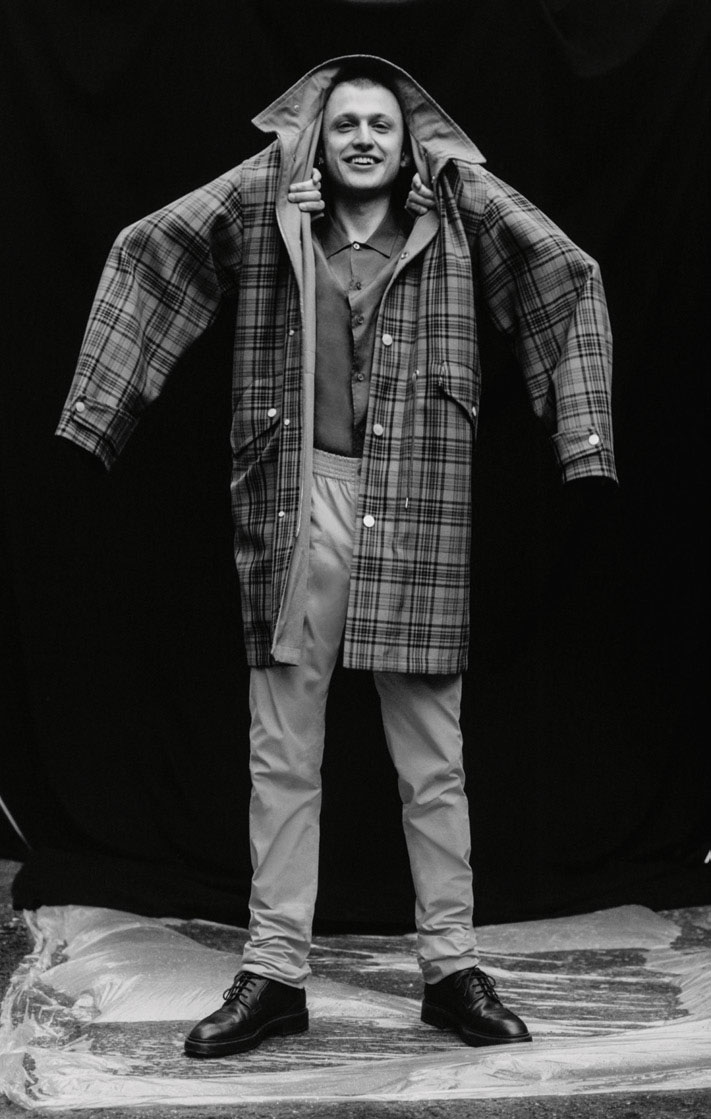 William Farr
Maker-of-things William Farr creates temporary installations that he documents through photography. Born in Huddersfield, Yorkshire, in 1992, he's influenced by the world he sees around him. "I love science and find the idea of life existing on different planets really interesting," he says. "I always think about what it must be like to feel the world from different perspectives." To that end, his ultimate goal is to travel the globe "collecting flowers and rubbish and making work with them". He'd like to have lots of exhibitions, books and be involved in "as broad a range of creative projects as possible", an ambition that doesn't seem out of the realm of possibility when you consider he describes his work as "an amalgamation of everything I have ever experienced". While there isn't really a singular, easily defined theme in William's work ("It's more a comment on the way it feels to exist and the value we place on life") there is a philosophy: "I constantly disrupt my creative process," he says. "It's a kind of controlled chaos. I imagine creating a body of work that's a language, to take part in the conversation of a wider creative community." We're listening. Text Matthew Whitehouse.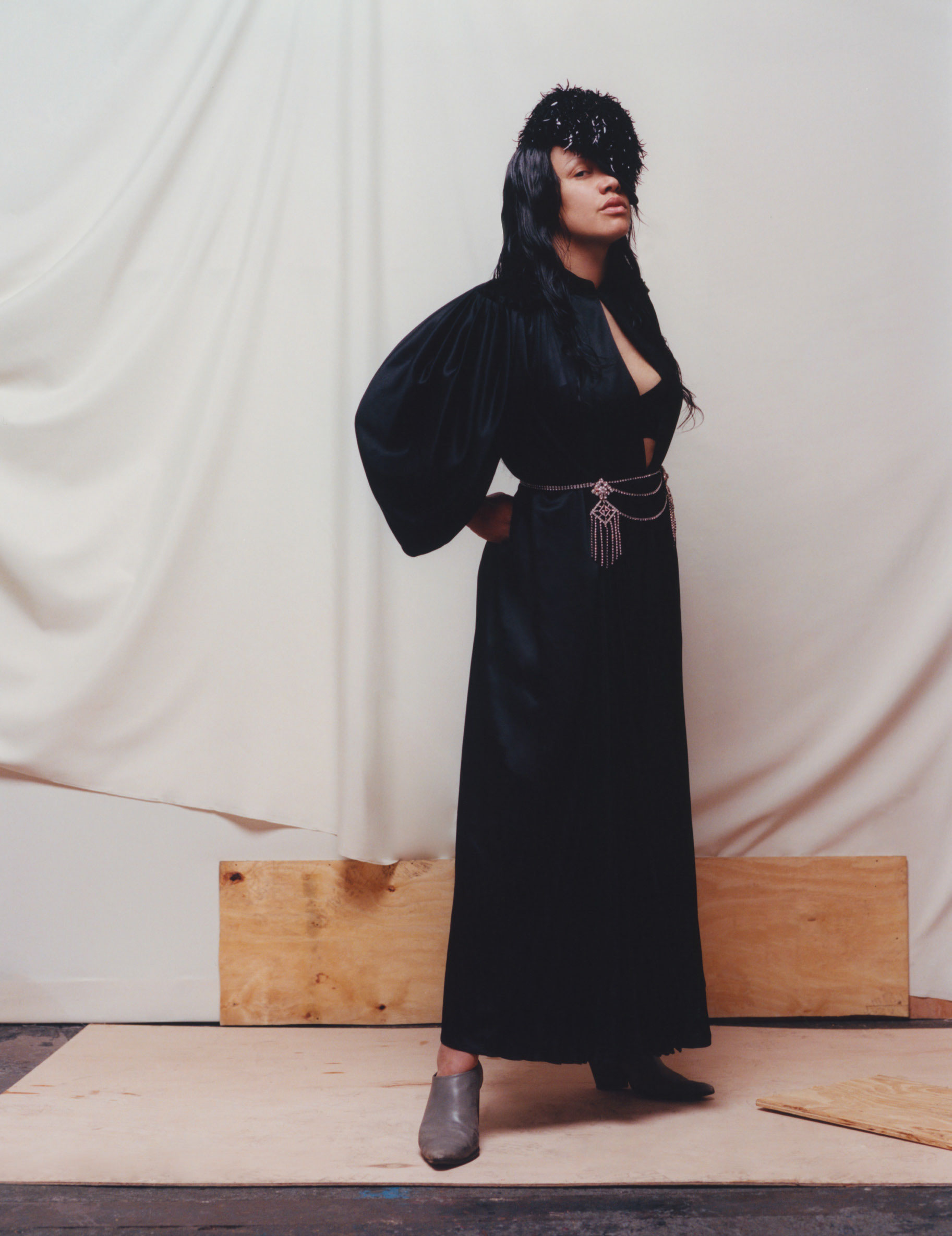 Mischa Notcutt
From casting the faces that brought Mowalola Ogunlesi's highly-charged, sexed-up Fashion East fantasy to life back in January, to styling and creatively directing the sultry, shape-shifting voice of a generation that is LA-based Kelela and playing a heady mix of nu-garage, nu-grime, nu-hip hop and club music with close friends DJ Larry B and Crackstevens for Hackney-based NTS Radio, Mischa Notcutt is a DIY multi-hyphenate that continually challenges what creativity looks like. After completing her fashion design degree at Central Saint Martins, she decided to carve out her own path. "By the end of my course I realised that I just didn't want to do just one thing," she says. "I loved the design process, but I also loved the shoots, I loved other people's collections, I loved finding people to shoot, I loved DJing." Wanting it all, Mischa sought invaluable assisting experience across the industry and encouraged by her close knit community of dancers, lovers, clubbers and friends, she launched her own endeavours. "I got to learn, experience, meet and experiment," she adds. "Everything went hand in hand. I was always worried that doing multiple things would be a hindrance but it's helped in so many ways." From the late-night, non-binary safe-space that is club night PDA to continually finding new faces and pushing diversity beyond the catwalks into editorials, campaigns and videos with her agency 11Casting, her energy, enthusiasm and encouragement that a better tomorrow is possible is infectious. Her genre-defying, boundary-blurring CV reads like a call-to-arms to challenge well-trodden paths and cultivate the world you want to see. "For the next generation reading this and daydreaming about working in fashion, remember to work hard, be nice and enthusiastic, and enjoy it," she explains. The message is follow her lead. Assist, collaborate, and create to push things forward. Text Steve Salter.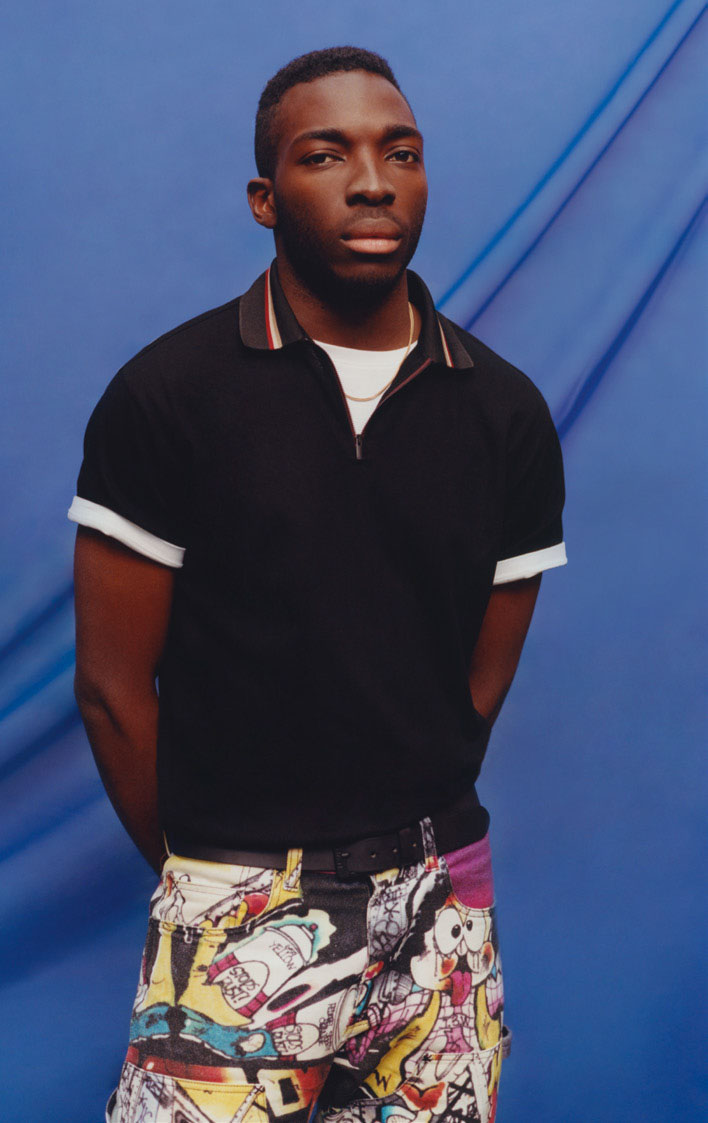 Bolade Banjo
Bolade Banjo believes that beauty is ever-changing. The reason it's worth noting is that Bolade's work is beautiful, a mass of narratives and stories, tied up in his own experience – that of a young man coming of age in his home city of London in 2019. For issues of i-D gone by, Bolade has shot editorials on designers Nicholas Daley and Andre Walker, as well as musician and fellow storyteller Skepta. His recent photobook, They Think Brighter Than You Shine, shot over an eight month period in Detroit, grew out of a curiosity and eagerness to travel and see things for himself. The completed work was a manifesto on never giving up. "Taking the long view and realising your opportunity came from the perseverance of the people who came before you, and that the perseverance you practice now is not just for you but for the people who'll come after." Text Matthew Whitehouse.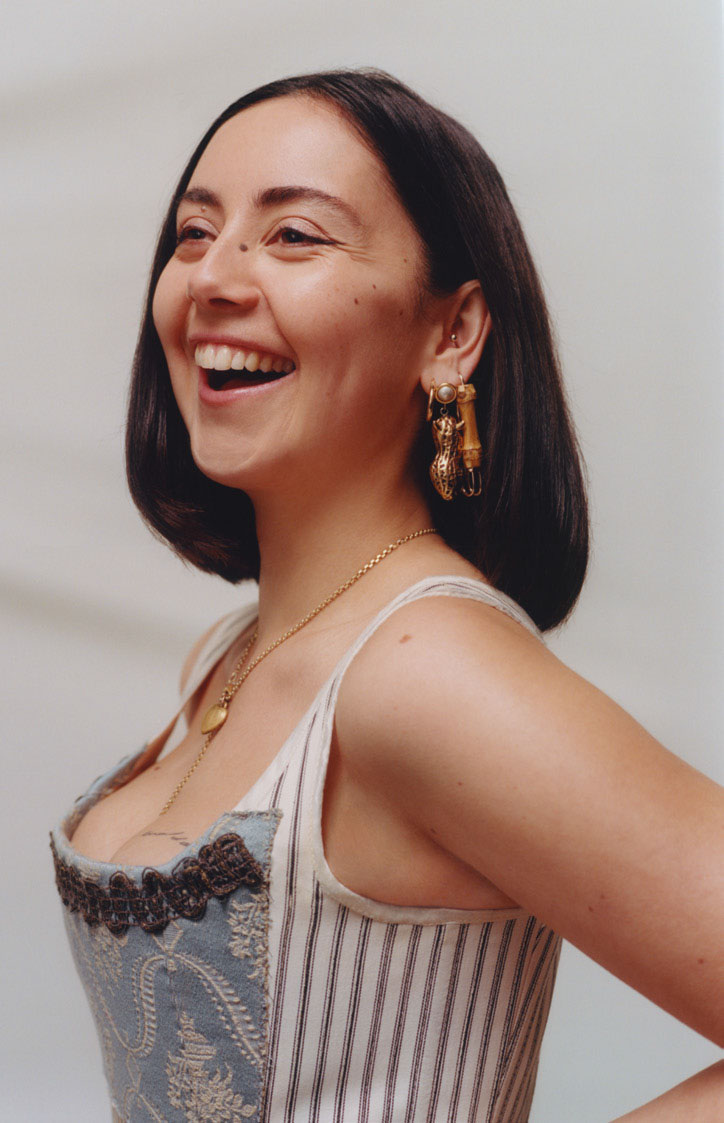 Athena Paginton
Beauty is changing. A new wave of make-up artists are leading the charge and Athena Paginton is positioning herself front and centre. Describing her aesthetic as "genuine, free and playful", for Athena, beauty is about confidence. She uses the face as a canvas for the alien and absurd. Her Instagram is a treasure trove of unconventiona beauty, featuring models with intricate tartan patterns, graffiti, and jigsaw pieces daubed across their faces. "Fashion today is fluid, and that inspires me," Athena says. "It offers opportunity for change. Brands are increasingly evolving into becoming environmentally aware and sustainable too, which is wicked." Abstaining from products that test on animals is hugely important to Athena. And us. So what will the beauty industry look like in 50 years time? "Diverse AF," she asserts. Fingers crossed. Text Roisin Lanigan.
Credits
---
Photography Thurstan Redding
Styling Matt Holmes
Hair Teiji Utsumi at Bryant Artists. Make-up Porsche Poon using NARS Cosmetics. Movement director Pat Bugolsawski at Streeters. Set design Andrew Lim Clarkson. Photography assistance Sam Henry and Nick Hadfield. Styling assistance Sam Thompson and Nathan Henry. Hair assistance Kanae kikuchi. Make-up assistance Eddy LiuSet. design assistance Sophie Coates. Production KO Productions.

This article originally appeared on i-D UK.