Photo: Jamel Shabazz "Subway Series", © Galerie Bene Tasche
7 tips for surviving the nyc subway according to photographer jamel shabazz
"In New York we call it, 'Stay in your lane.'"
|
07 December 2018, 3:51pm
Photo: Jamel Shabazz "Subway Series", © Galerie Bene Tasche
This article originally appeared on i-D DE
Having grown up in Brooklyn, once Jamel Shabazz picked up a camera he naturally began to photograph the city's African American community that surrounded him. Over time, he became a kind of role model for the next generation of street and documentary photographers, who were looking to have a more intimate relationship with their subjects.
Jamel Shabazz' latest exhibition City Metro opens this weekend and it's dedicated to the place where most of his works have been shot: the New York subway. It's a place that unites people of all genders, classes, and origins, but it's not without its own rules. We asked Jamel Shabazz to explain some of those rules below:
What advice would you give someone who's never been on the NYC subway before?
The best advice I could give someone who is not familiar with the NYC metro system is to be respectful, courteous and to mind your own business. In New York we call it, "Stay in your lane."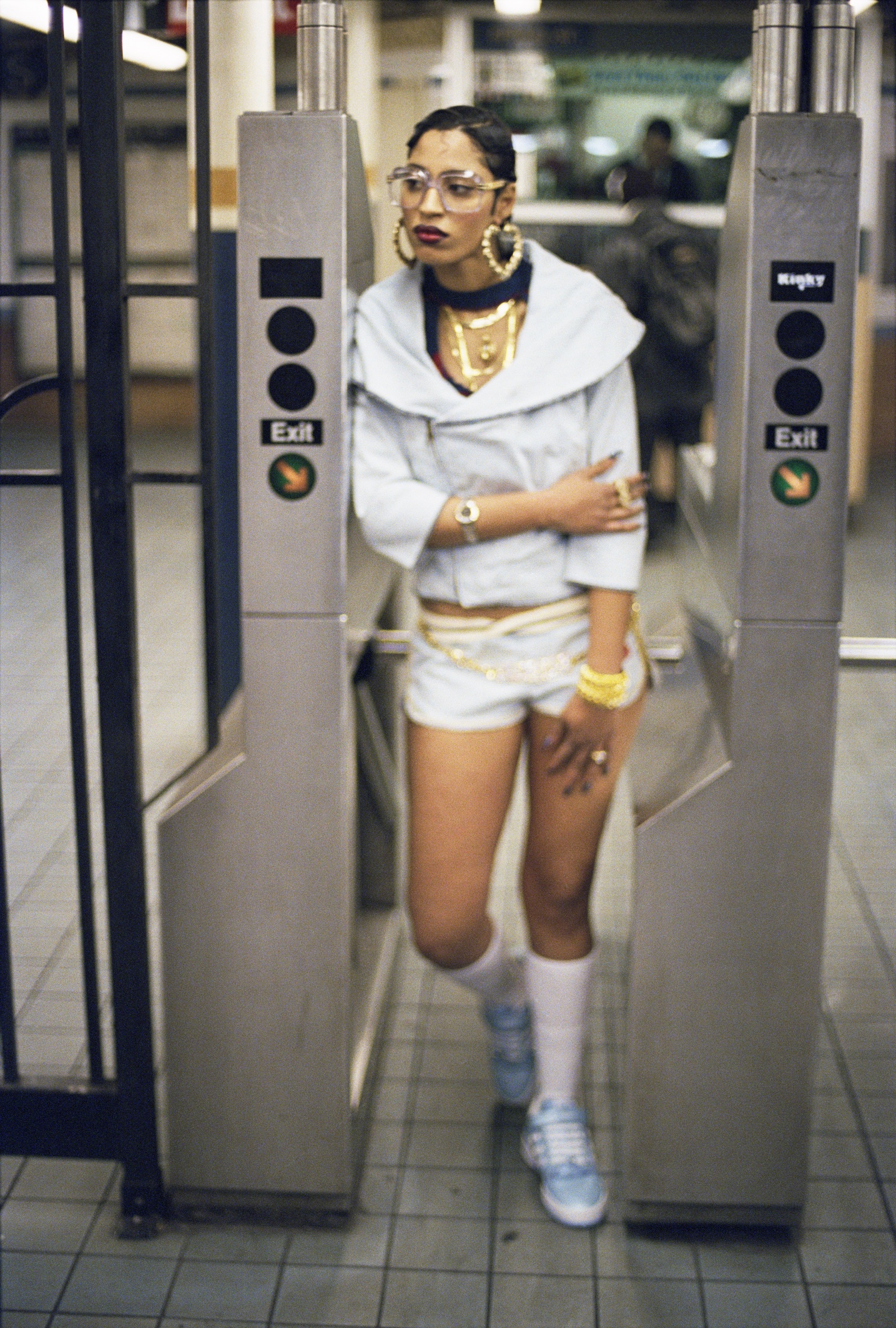 Metro rides can take forever – what can one do to avoid boredom?
As a documentary photographer who is always on the lookout for moments worth capturing, I never get bored. If by chance there is a moment of pause, I always get lifted listening to some classic music for the soul on my iPhone, and more specifically Marvin Gaye.

The L-train is now a legend. What's the best stop to get off at if you want to see the best looks?
Union Square-14th Street, on any given day is a noteworthy destination where one can find various forms of "street style," from vintage to Gothic.
What captures your attention?
I tend to look for couples or groups of individuals that are dressed in a similar fashion.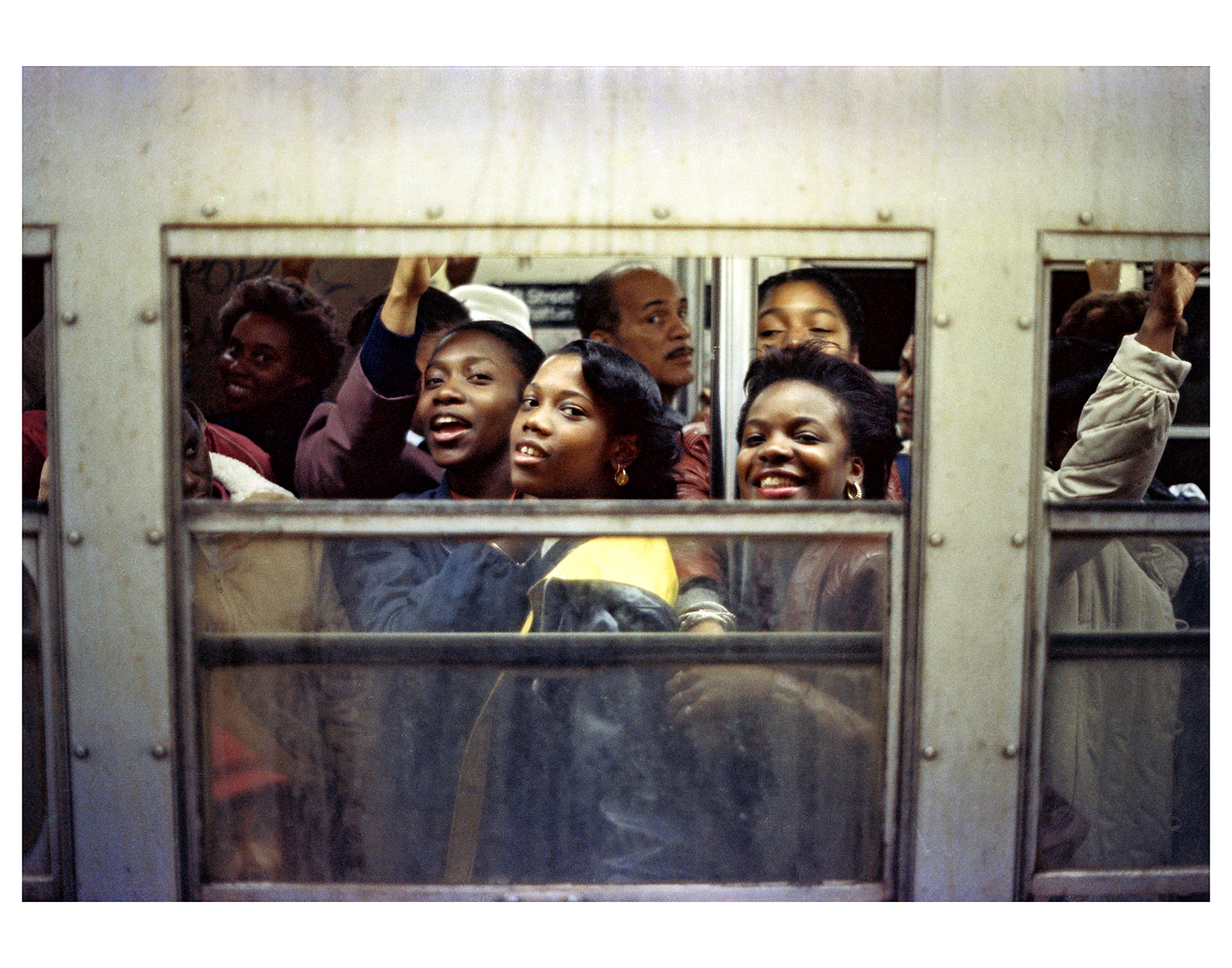 How do you reassure people who catch you taking their picture?
This is a very delicate situation and every situation is different. My particular practice is to ask permission whenever possible and to state my reason for taking the photograph. However there are times when the situation may not warrant you asking. The best way to counter an upset person is to calmly explain to them your motive, and as a last resort if you are shooting digital, is to delete the file.

Which topic should we all avoid talking about in the metro?
One should not talk badly about the people they are sharing the space with.
Is there a snack that is actually okay to have on public transport?
I was taught early on, not to snack on the train. However, I always make it a point to have a container of breath mints with me as you never know when you will be placed in a situation to converse with someone, up close and personal.
City Metro opens this weekend at Galerie Bene Taschen in Cologne and will go on until the 2nd of February 2019. For more information click here.
Scroll down for more images by Jamel Shabazz: