meet the berlin-based random identities inspiring stefano pilati
Follow filmmaker Matt Lambert on a stream-of-consciousness trip inside intimate notions of identity.
|
05 December 2018, 2:00pm
After Stefano Pilati walked away from his role as head of design at Ermenegildo Zegna Couture in July 2015, the former creative director of Yves Saint Laurent left luxury fashion behind him. After stepping of the industry's ever accelerating conveyor belt of collection unveilings, product drops and Instagram shares, he escaped to Berlin to explore less limiting approaches to his life and work. Three and a half years on and he isn't looking back. Rediscovering himself in the freedom of the German capital, he launched his first independent venture, Random Identities. "Random stands for the randomness of existence, and Identities stands as a response to that randomness," Pilati explained in a rare interview with SSENSE that accompanied its launch.
After the debut collection of "protective wear" sold out soon after it launched -- don't worry, it's being restocked on SSENSE this week -- Pilati has collaborated with one of his new Berlin-based friends, photographer and filmmaker Matt Lambert to create a film that celebrates their commune of creativity and the inner circle of identities that inspire him. "Surrounded by a city with a beat, a rhythm, a pace and fashion of its own: more authentic, raw, unspoiled, un-branded, honest," Pilati explained. "Malcolm McLaren once told me, 'There is no fashion without a beat.; Since then, I look for a beat and its merger with fashion, which often changes my perspective and I like it." Well, he found his beat in the fun, freedom and fluidity of Berlin and in Lambert, whose work is all about the power and intimacy of sexuality, the thrill of being an outsider and the questioning of identity, he's found his perfect lens.
"Stefano and I met a couple of years ago in Berlin and we became friends long before we started collaborating together," Matt explained over email. "We share many similar interests, as well as good friends in Berlin. This film, Prologue, was an intuitive extension of both our relationship and shared relationships with those featured in the film." The result is a stream-of-consciousness journey into intimate notions of identity. "We wanted to create something that broke from a narrative edit style too. I've always been a fan of Burroughs as well as his cut-up techniques. Editing with no music driving the scenes forced us to get to the core of each moment and let its emotion drive scene lengths rather cutting to a beat. The rhythm comes from its characters."
The Random Identities collection is set to be restocked on Thursday 6 December on ssense.com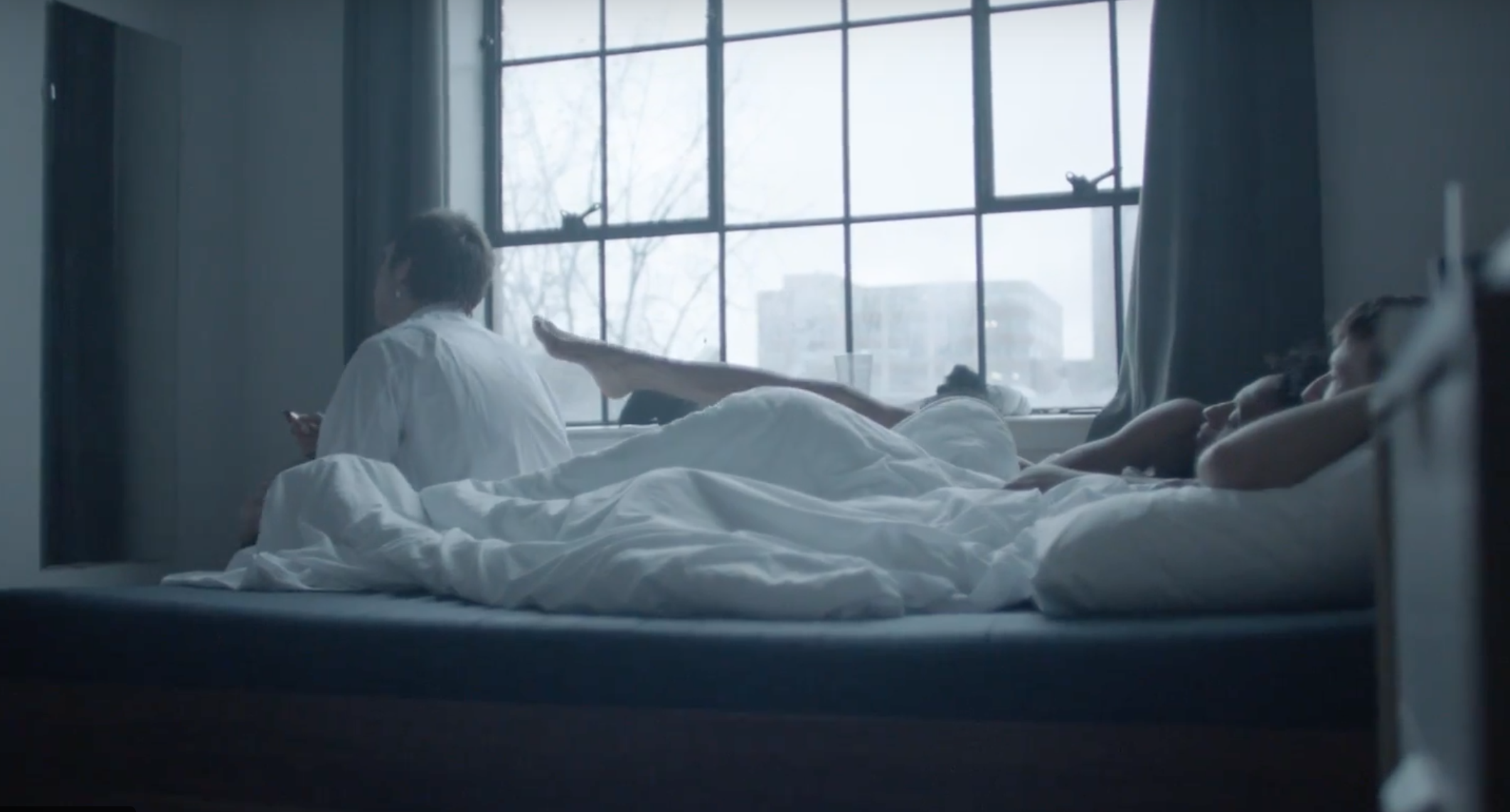 This article originally appeared on i-D UK.