Photography Alexandra Leese
helmut lang's new campaign stars taxi drivers all around the world
See the slickest cab drivers from Paris, London, Tokyo, and Hong Kong.
Photography Alexandra Leese
Last year, Helmut Lang tapped a bunch of local taxi drivers to help the brand celebrate its two-decade NYC anniversary. Upon moving to the city in 1997, Helmut Lang became the first brand to ever advertise atop a yellow cab, an entrepreneurial move that took the brand out of Soho and all through the five boroughs. This year, Helmut Lang is extending its reach even further — to the streets of Hong Kong, London, Paris, and Tokyo. The brand's global taxi initiative sees an emerging photographer from each cultural hub celebrating their city's unique identity. Alexandra Leese has infused Helmut into Hong Kong, Patrick Welde has taken the brand on a tour of Paris, Kenta Nakamura shot it on the busy streets of Tokyo, and Tom Emmerson has linked up with the drivers of London's iconic black cabs. Helmut Lang is also re-releasing the NYC campaign shot by Alex Lee.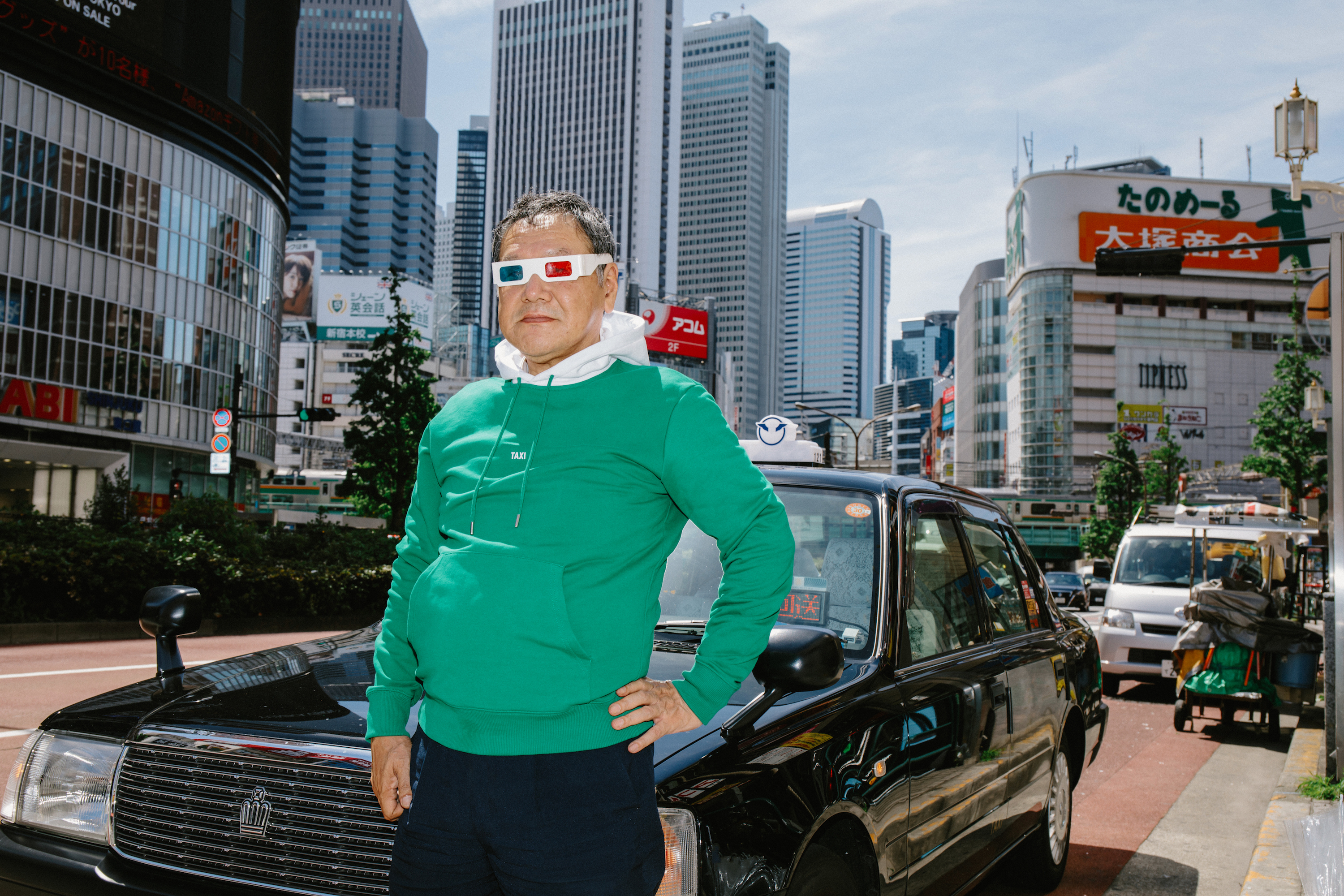 Helmut Lang's latest collection is, style-wise, the same as last year's taxi-themed drop. Hoodies are $225, long-sleeved tees are $210, and short sleeved tees $175. Except each item now comes in five colorways for the five cities the collection celebrates, from bright NYC yellow to Hong Kong red — pair the latter with blue jeans and a pair of roughed-up Crocs. The global taxi capsule is available now on Helmut Lang's website.