Photography Alina Negoita
bianca saunders explores black male identity and stereotypes of masculinity
Meet London's next great menswear talent.
Photography Alina Negoita
Who?
Joining the likes of Wales Bonner, Charles Jeffrey, A-COLD-WALL*, Nicholas Daley, ASAI, Supriya Lele, and the soon to be revealed Paria Farzaneh, Bianca Saunders is part of an exciting new generation of London designers using their collections to explore their identities. From mixed-heritage realities to LGBTQ safe spaces, each tell their own sociopolitical narrative as they celebrate the people around them. After her stand-out RCA MA graduate collection that explored black identities within British culture, the south London born-and-based design talent was fast-forwarded to London Fashion Week Men's thanks to support from NEWGEN ones-to-watch, and now her autumn/winter 18 collection is stocked at MACHINE-A.
For spring/summer 18 she returns to her friends-inspired research project Personal Politics -- which ultimately became a zine, series of films and exhibition -- and delves deeper into her exploration of black male identity as she continues to challenge the stereotypes of hyper-masculinity that dominate the narrative. "A lot of my work is about my friends, not so much what they're wearing, but how they wear it," Saunders explained from a quiet enclave of her packed presentation. "For Gestures, I was particularly interested in the body language and mannerisms that we documented in the films," Saunders explained.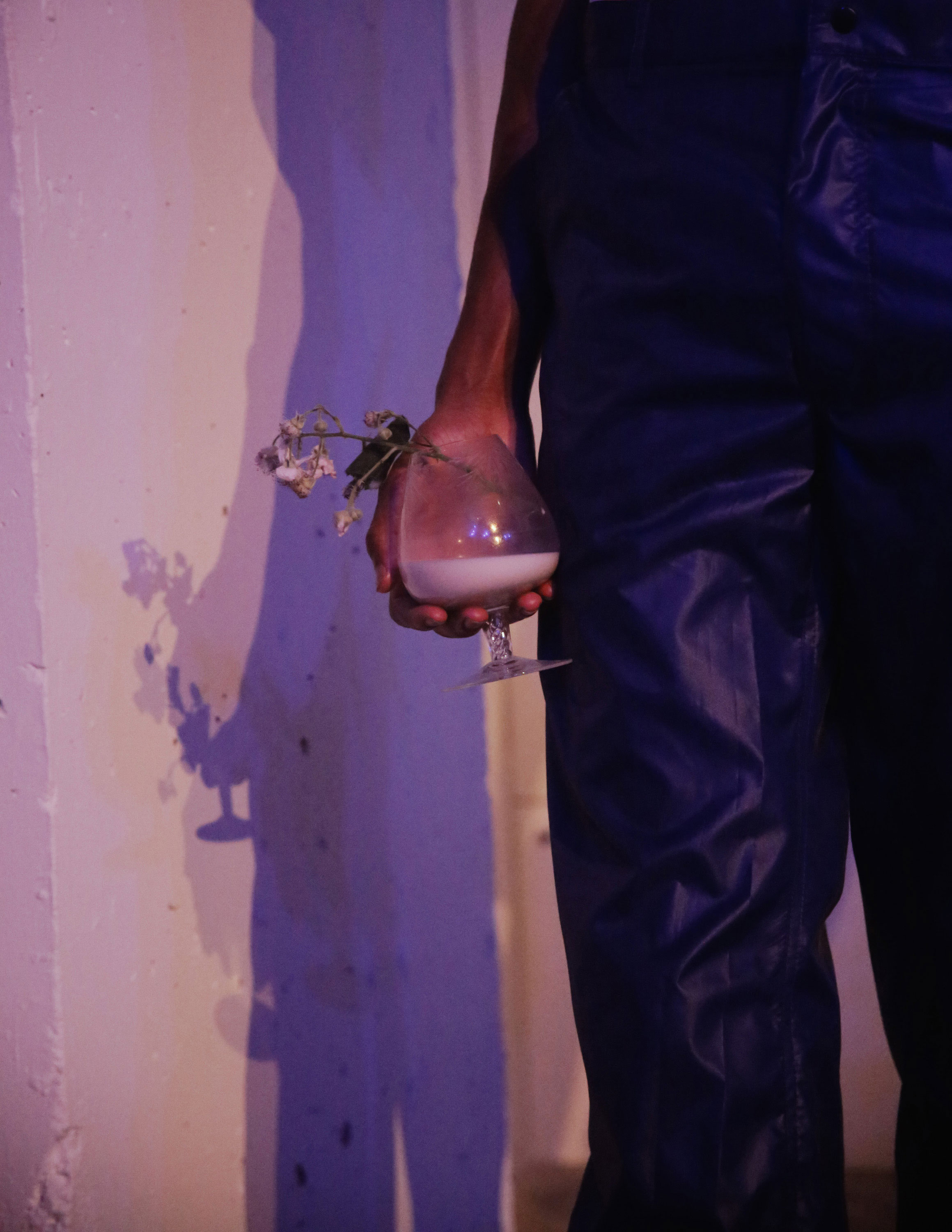 What?
"From the lighting to the Nic.Ed soundtrack -- which mixes parts of the Personal Politics documentary with a few key tracks (listen here) -- we wanted to create a calm environment for my debut presentation," Bianca said. While the week's biggest queue so far snaked throughout the 180 Strand venue, Saunders and her team of close-knit collaborators created a no-rush, no-fuss quiet space in which her carefully considered debut could be explored fully. "I worked closely with Ib Kamara to ensure the collection was as tight as possible." In presenting eight key looks on her static cast, we were able to discover the sartorial subtleties -- a shoulder seam moved forward, the ability for the wearer to tweak the fit of the garment so they wear it their own way. "It was about enabling him to wear the clothes how he wants to wear them. I looked intensely at their movements, their physical gestures and that almost awkward experience of being in your own clothes. For example, the original T-shirt comes from the one Kareem (the Saunders muse, writer and curator Kareem Reid) wears in the video. It wasn't pressed properly so I played with this creased idea. Through fabric manipulation, Saunders recreates these 'creases'.
Fusing fragments of her reality -- an amalgam of personality traits relating to the her network of friends and co-collaborators -- Saunders makes captivating characters for a collection that delights in duality. The masculine blurs with the feminine, freedom with restriction, the artificial with the organic. The state of partial undress as a styling choice explores sex appeal and the paradox of the 'shy confidence' exuded by an individual during their most intimate moments.
Wow?
The soft power of this 25-year-old talent is remarkable. "I want people to take away a sense of calm," she explains. While so much of the industry is about noise and distraction, this presentation was a sanctuary. A new London design star is born.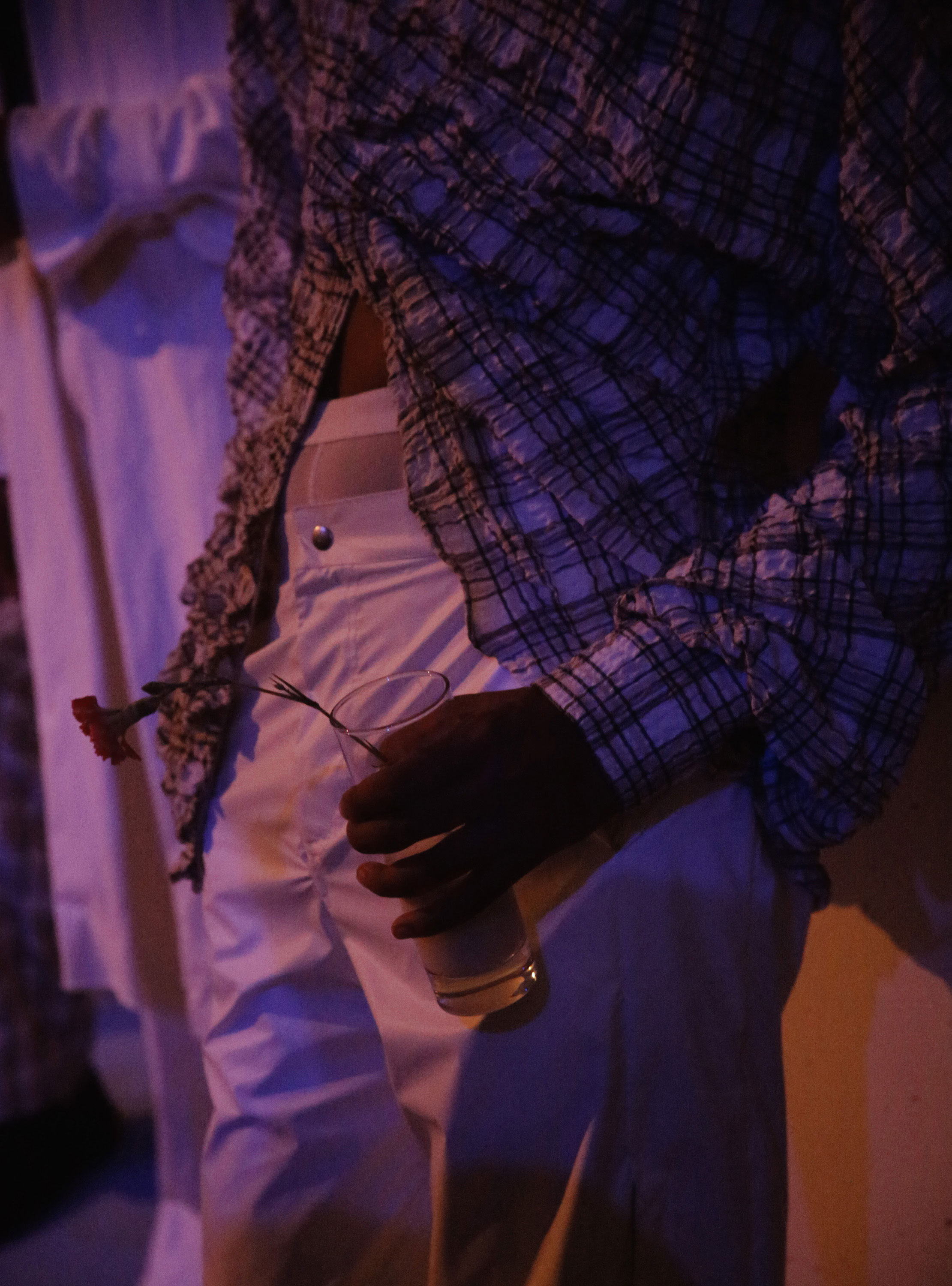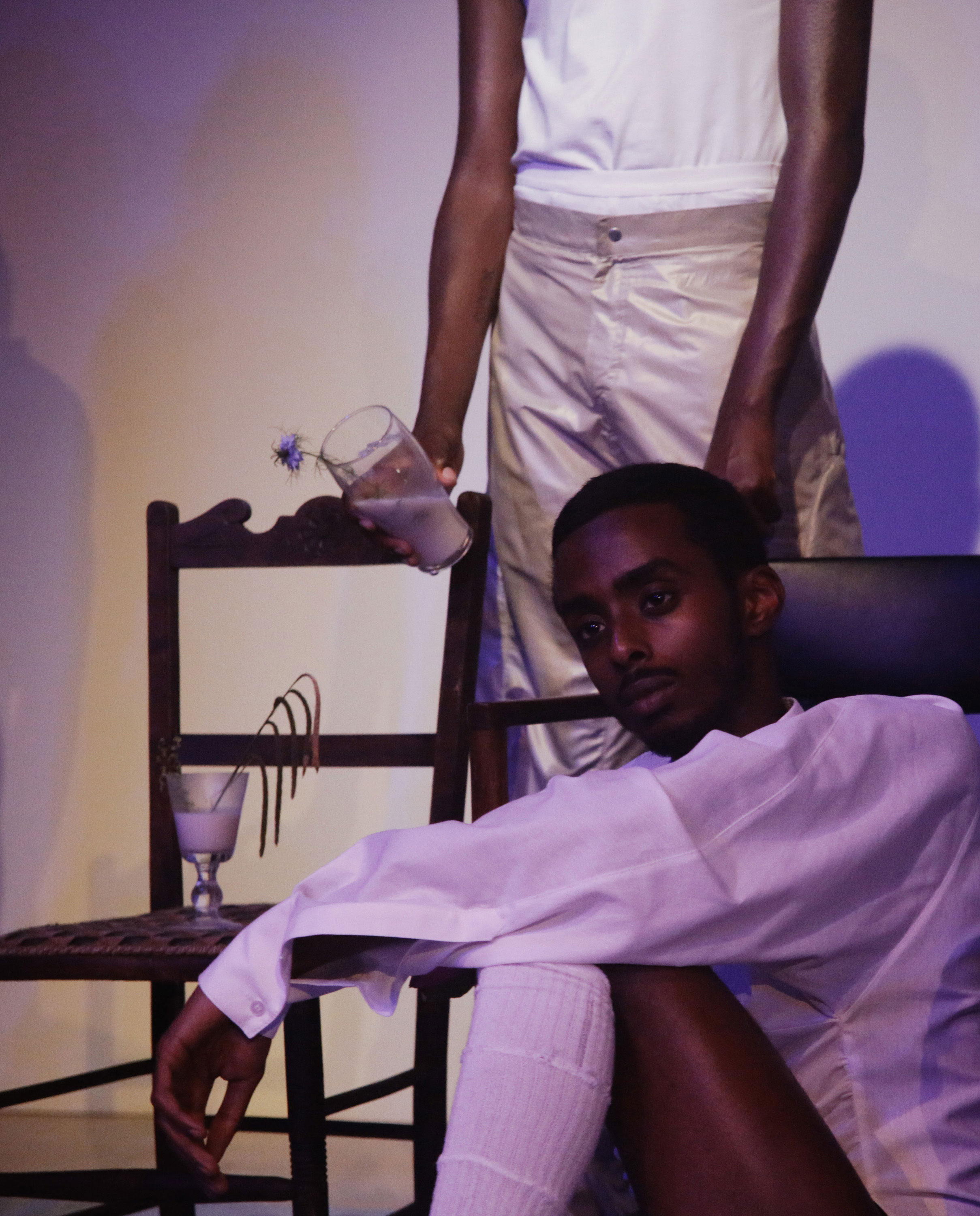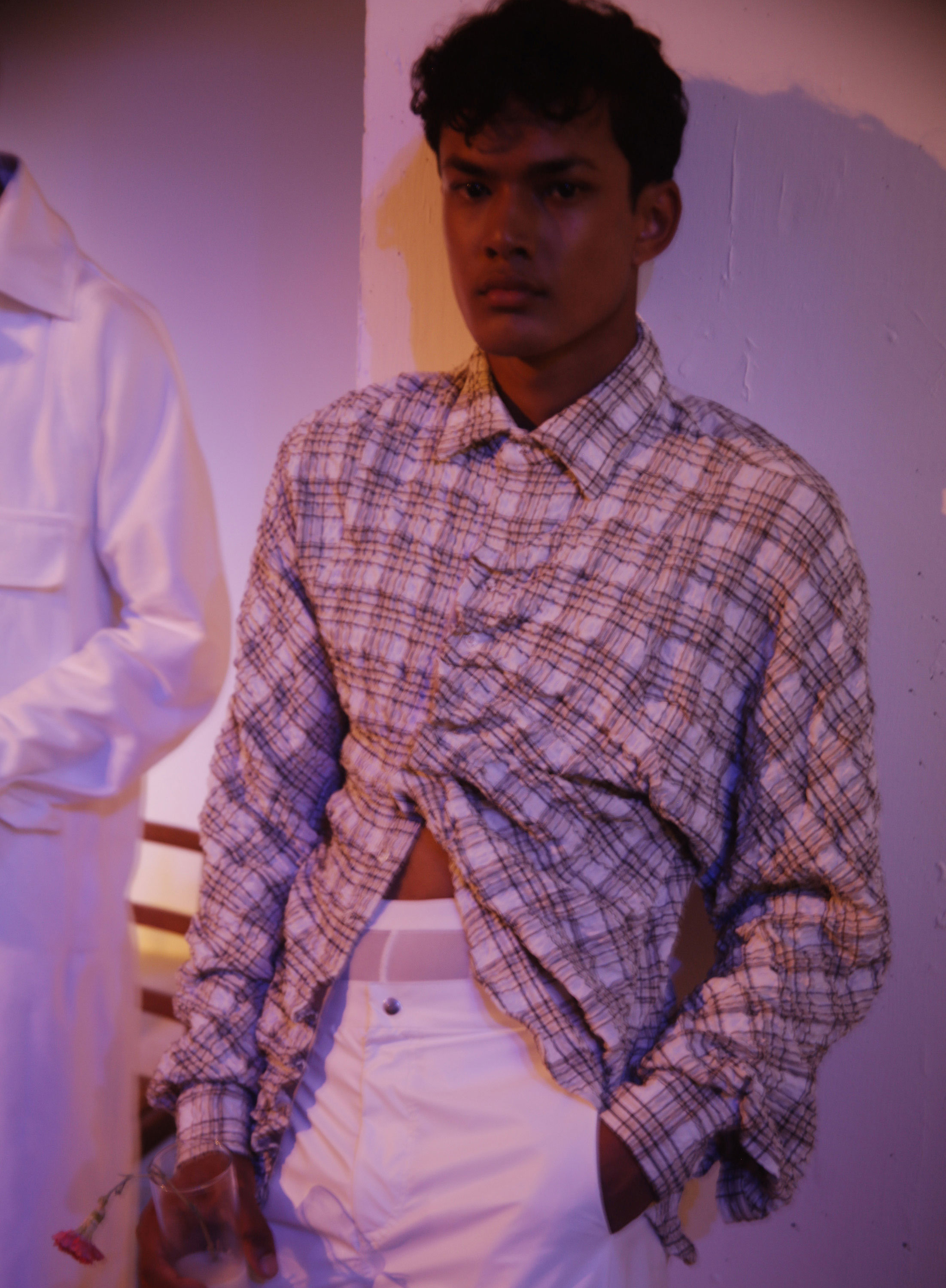 Credits
---
Photography Alina Negoita