dan bodan has released an album of beautiful piano songs about travel, love and technology in 2018
Recorded between Berlin, Coventry, Kyiv, Athens, Gaia, Tokyo and Tehran, Dan Bodan talks to i-D exclusively about his new album, Vacation Sounds.
Dan Bodan released his debut album, Soft, in 2014. We might now confidently call it a cult album; it didn't make Dan rich, unfortunately, but if you heard it you fell in love with it, and it stands as an achievement of artistic singularity. An album of timeless mournful love songs crooning about the very 21st century concerns of digital desire and digital loneliness. Dan is blessed with a voice full of tenderness and depth, there's something intimate and sensual to it, enveloping and warmly wrapping around you. Soft was a masterpiece of blue-eyed electronic soul; post-internet torch songs for lovers we're more familiar with via their social media presences than physical bodies.

Now, four years on, he has released -- by a happy almost-accident -- a follow up. It is called Vacation Sounds and was written in the intervening years between Berlin, Coventry, Kyiv, Athens, Gaia, Tokyo, and Tehran, places the Canadian had spent time living in or travelling through. The story of how Vacation Sounds came to exist is long, convoluted, full of surprises, and we should be thankful that it even exists and we can listen to it. The story of Vacation Sounds is as indicative of the creative life of the artist in 2018, as Soft was of love online in 2014.
In 2015, after touring Soft, Dan found himself back in Berlin -- where he'd been living for the past 12 years -- and without permanent resident status had managed to accrue a huge health insurance bill. He was basically broke and living off a couple of hundred euros and the goodwill of some friends, before a chance encounter with a fan in a bar led to Dan finding work at a stock photography start-up. "I worked remotely reviewing user uploaded vacation photos and getting paid pretty well," Dan explains of the job. "After a few months I'd managed to pay off my debt and for the first time as an adult I had something akin to a steady income, so I started going places for weeks or months at a time, 'digital-nomad' style, partially to get out of Berlin but also because, as an artist, I can write off most travel expenses to offset my taxes." So for the next two years Dan was living and working across Europe and recording fragments of music as he went. Then an algorithm took his job at the stock photography start up, and he was back where he started.
But when capricious digital gods close a door they open a window, and the kind people at YouTube asked Dan to make some stock music for their opensource library. "To date, it's the most money I've seen from my recorded music," he explains. "I found it therapeutic. I wasn't finding myself able to write music the way I normally do, and I definitely wasn't able to write vocal or lyrical music, so it was like a nice holiday. I treated it more like needle point, knitting, some kind of hobby." Although pieces in the album stretch back to 2015 -- two songs were written when Dan was touring the UK sleeping on National Express busses and in shitty hotels -- the majority was recorded across Europe in 2016 and 2017, before going to YouTube and becoming available for anyone to use to soundtrack their videos.
After Dan sold the music to YouTube he started to find it appearing in odd places. "At first it was just the robot-generated videos with the music and a random stock image," he begins. "Then I saw one of a girl speaking to the camera in Russian with Anton's Theme playing in the background, and asked my friend what it meant and she explained that it was nationalist propaganda. That's when I was like 'oh, isn't that interesting…' given that I'd written it for a gay Ukrainian dude. An inadvertent Trojan horse."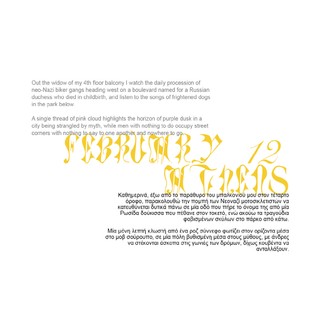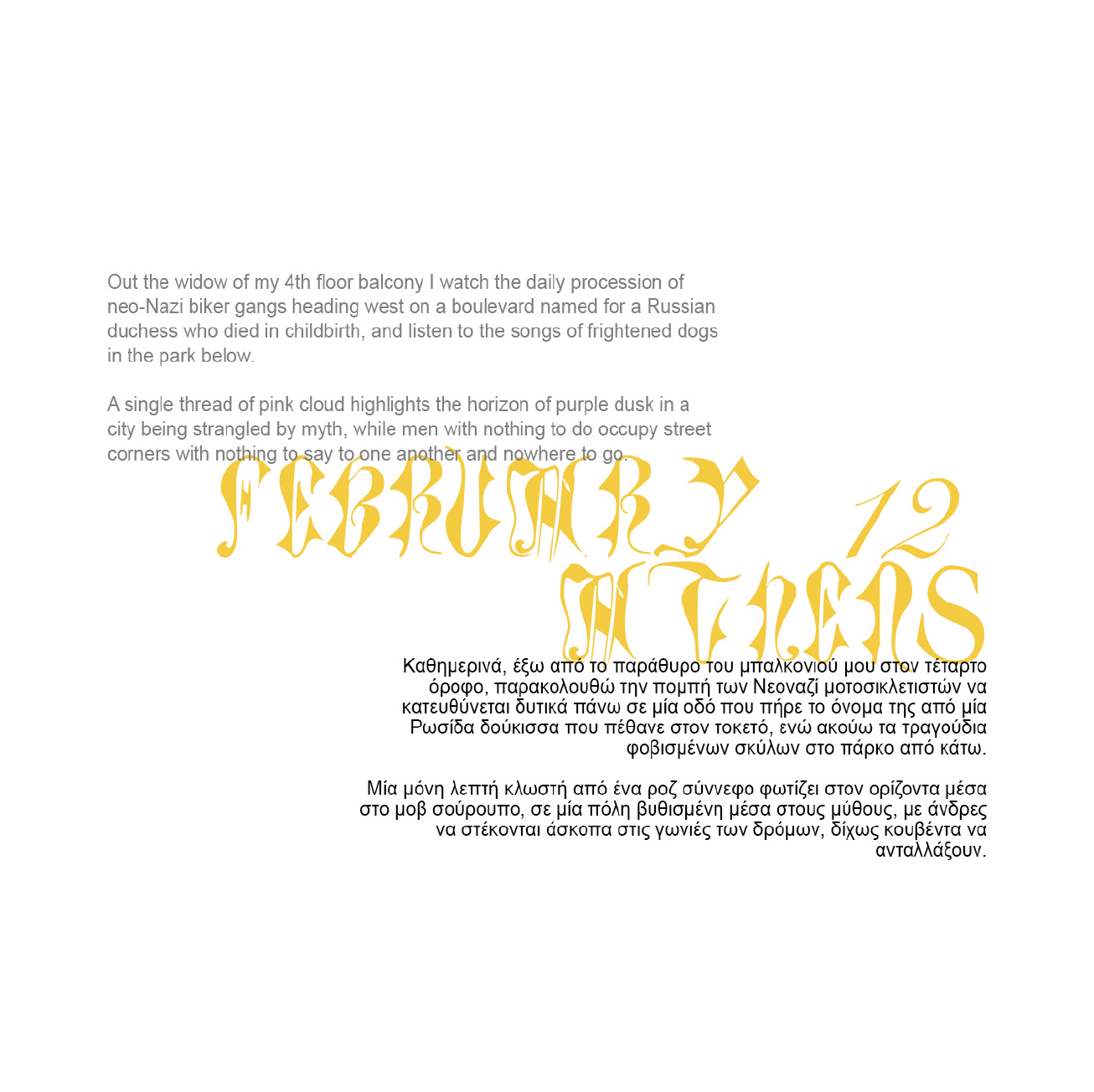 But Dan had not used a pseudonym when selling the music. So every video it was soundtracking -- from Russian nationalist propaganda to Chinese cooking shows to docs about UFOs -- had been tagged with his name. The music even appeared on a news story about a polar bear dying in a Singapore Zoo. So Dan was forced, almost, to release the music under his name properly to put it in context. He revisited and edited the track into an album, which became Vacation Sounds. "It's been a unique process," he says, of the music's 'journey'. "It's really fascinating to see what people choose to soundtrack their Minecraft videos or crummy student films, and it also underlines how fundamental context is, especially when the work is something abstract like melody or sound. I have a better appreciation for those overwritten press releases from experimental musicians and noise bros now."
Musically Vacation Sounds is a collection of ambient moods; slight and subtle piano melodies and moody orchestral swells. It's an album full of beautiful ambiences, a little Eric Satie, a little Brian Eno -- Music For AirBnb's, maybe? Or rather it's music for real life, music composed from real life. The pieces are illustrated by Jeremy Sorese, and paired with fragments of Dan's prose, pulled from articles he wrote about this period of travel for Flash Art and Texte Zur Kunst. Like the music, Dan's words are sparsely effective, less is more (although the longer original versions are worth tracking down too). At the emotional centre of both is Dan's ability to capture the transient feelings of place and time, the unique tempers of various locations, and the heightened sensory experiences of being somewhere new. How brief and fleeting encounters seem to stretch out into eternity, captured forever in a web of people you follow on social media, whose lives flash past on Insta stories, who you bump into once or twice a year at art fairs and fashion weeks. It is an album full of the different light that falls of strange cities.
"It was the first time I'd ever sat down and kinda just reflected on the atmosphere of places," Dan explains of the writing and recording of Vacation Sounds. "Usually I'm trying to express something specific or some kind of personal narrative with the music I make. This was different; I was reacting real time to a mood or smell or the light quality of places that were brand new to me, actively trying to make background music. Being able to do this in as many places as I did and with relative ease didn't just highlight the shifting nature of what work means post-internet, but also how important free-movement will be in that emerging reality. If I didn't have a western passport, this entire experience would have been almost impossible and I think that's really important to emphasise when I discuss something like this."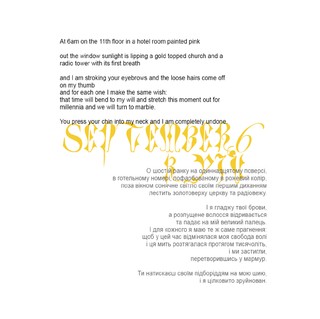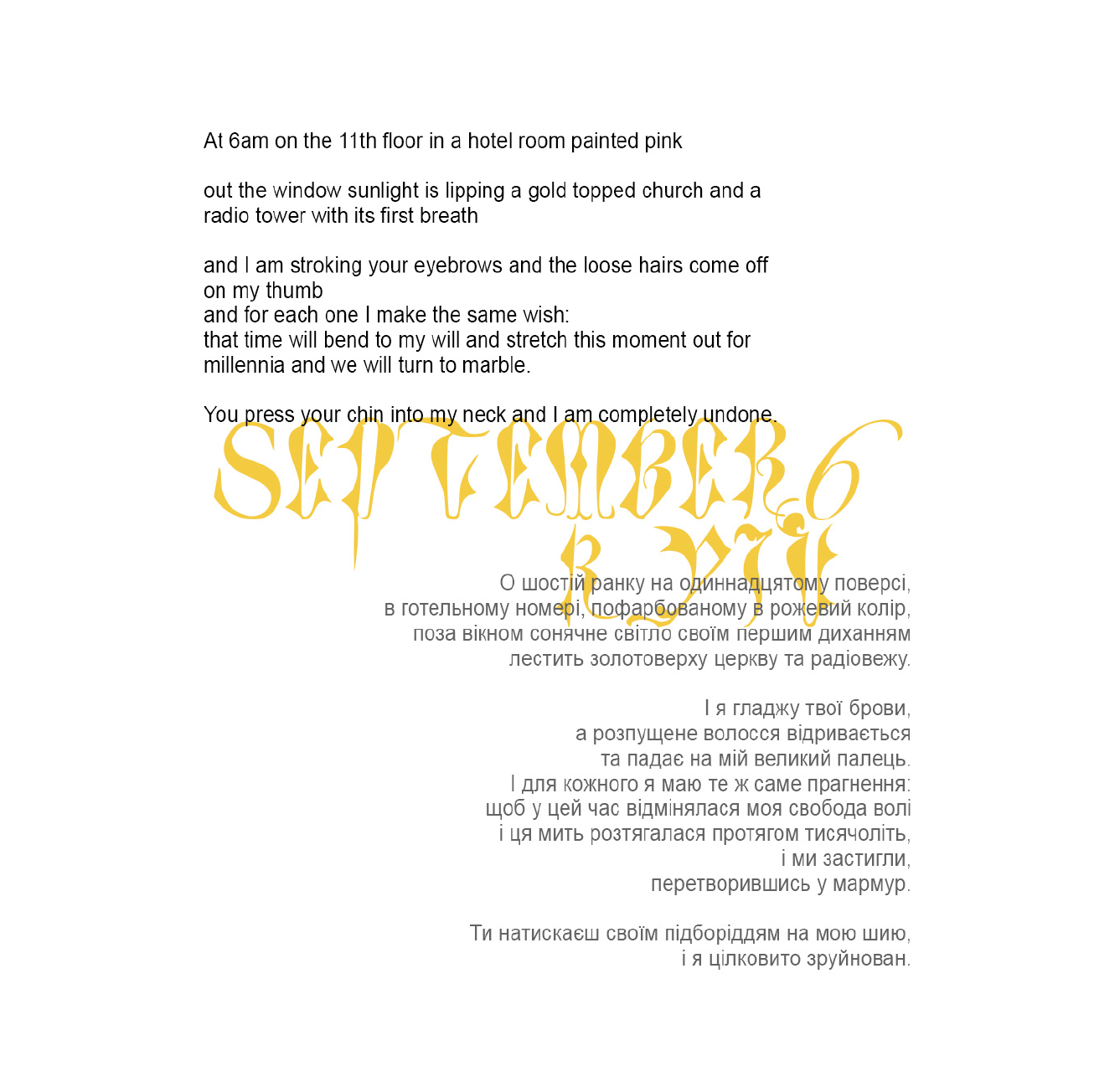 It's within that frame that the songs come to life, people and places hidden beneath those beautiful, minimal melodies. Stories springing from piano keys. From Anton's Theme, composed in a Kyiv hotel about a guy he took home, who then passed out drunk on his bed, "he was snoring and I wasn't tired, so I wrote it to and accompany the snoring." Or City Plaza, written for a squat in Athen that houses refugees, across the street from a flat Dan was staying in. "They're constantly under threat of eviction and will march through the streets," Dan explains. "Protests are really common in Athens, but these are somehow different because they're not really connected to any particular political party or organisation, it's simply people asserting themselves as present and real and non-disposable." It's all an evocation of how romance, technology, work, interlock in 2018, all transfigured into piano melody.
Taking the whole thing full circle is the track Fortress Europe, written the day Dan lost the job that enabled the project in the first, and landed him in the same position he was in 16 months earlier, sucked back into the freelance gig economy. "I was helping a friend shoot a skate video at this old university campus," he says of the time. "I was being comforted by all these skater bros and we spent the evening just commiserating about the current state of Europe, the world, the economy blah blah, under all this leftist student graffiti -- Eat the rich, Fortress Europe, Che Guevara -- while the sun was setting and we were wrapped up in those glorious sunset colors turning dark. It was like the end credits of a film."