here's how you can get rare raf simons for less than £25
You could nab some Supreme and Cactus Plant Flea Market too!
|
22 October 2019, 11:27am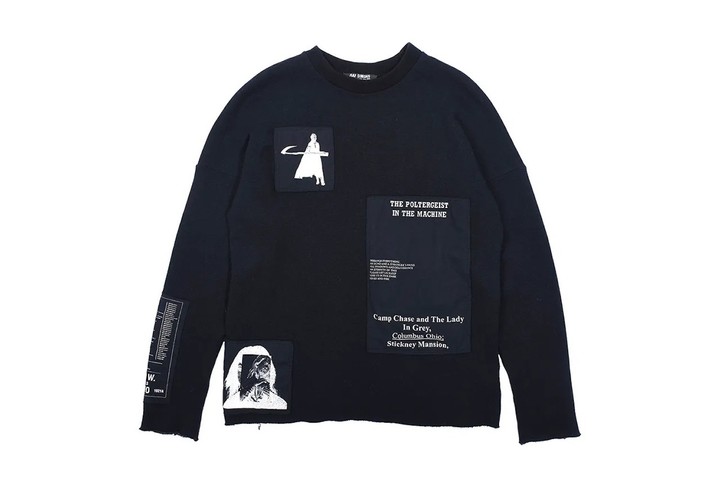 Have you, like the rest of us, ever spent hours trailing through the high-end resale site Grailed, lusting over rare pieces you missed out on? Do you also resent yourself for not biting the bullet at the time, instead of having to consider shelling out two or three times more than the original RRP for it a few years later?

Well cry no more, fans of designer clobber and sought after streetwear! Grailed have come up with a pretty nifty solution. Known for gutting celebrity wardrobes and fashion house archives and selling their discoveries on the site, they've come up with a new sale idea to celebrate Halloween. Yep, in honour of Spooky Season, Grailed will unveil 31 pieces on the 31st October that thirsty fashion fans can buy for $31 (which, if today's exchange rate is anything to go by, works out a few pennies short of £25).
The trick is that all of the pieces on sale are tied to horror in some form. You could grab Raf Simons's highly coveted Poltergeist sweater for $31 (it's currently listed on the site at $3000). Or perhaps you've had your eye on some Supreme? Like their Eraserhead overcoat, goo-green skull pile jacket or their Exorcist tees? Or, if you fancy, you could get some Kids See Ghosts clobber from Kanye x CACTUS PLANT FLEA MARKET, or some iconic UNDERCOVER accessories instead?
There is, theoretically, something for everything in their Halloween flash sale, but only those with fast fingers will succeed: there's only one of each item. So set your alarms, die-hard Raf Simons stans. The sale goes live on Halloween (obv) at 1:31pm EST (that's 5:31pm UK time). May the odds be ever in your favour.