supriya lele talks to i-D ahead of her debut LFW show
The young designer's first collection celebrates the nostalgic juxtaposition that so many first and second gen British Asians know: ornate weddings in village halls, saris and trainers at the bus stop.
|
15 September 2019, 7:00am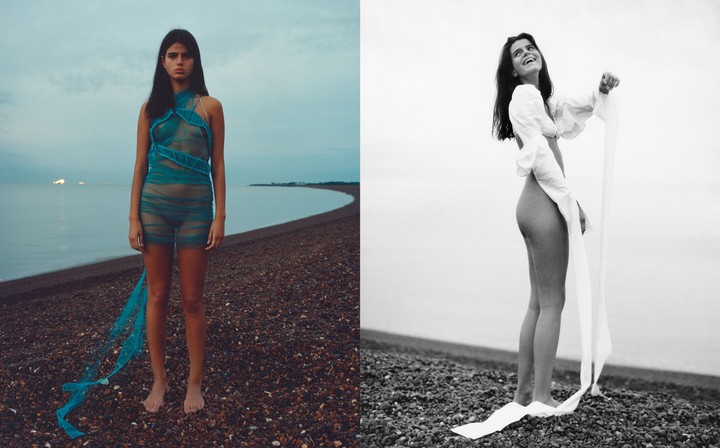 Since the dawn of fashion as we know it, India has been an abundant fountain of inspiration for designers, filmmakers and artists. Perhaps it's the vivid colours and spices, the tantric spirituality of its philosophy, the sensual drape of the sari. Or, more likely, it's the colonial mentality that has seen the subcontinent plundered as a subject of both fascination and fear. The India that we've seen presented in fashion contexts is that of batik-printed, gold-laden brides in crimson; of hippie dwellers barefoot in ashrams; blue-faced Bollywood gods ; bindis and nose rings at Coachella; splendid maharajas or landfill-covered slumdogs.
So if there was ever a definitive emblem of Supriya Lele, the daughter of Indian doctors who settled in the West Midlands, it is the preciousness and respect with which she handles references to India. They are not simply a recipe passed down from generation to generation. They are leitmotifs scrutinised and reinterpreted, examined and reconsidered through the eyes of someone as familiar with them as they are far removed. That may sound like a paradox, but it is the reality for so many British Asians, of which there are millions (almost 5% of the population). Our heritage is a source of cultural schizophrenia that many like her feel. Not quite brown enough and not quite a Full English (don't even start on Brexit). It's a liminal space of almost this, almost that. It's not necessarily a lack of belonging to a place, but that the hallmarks of those two cultures not belonging to us.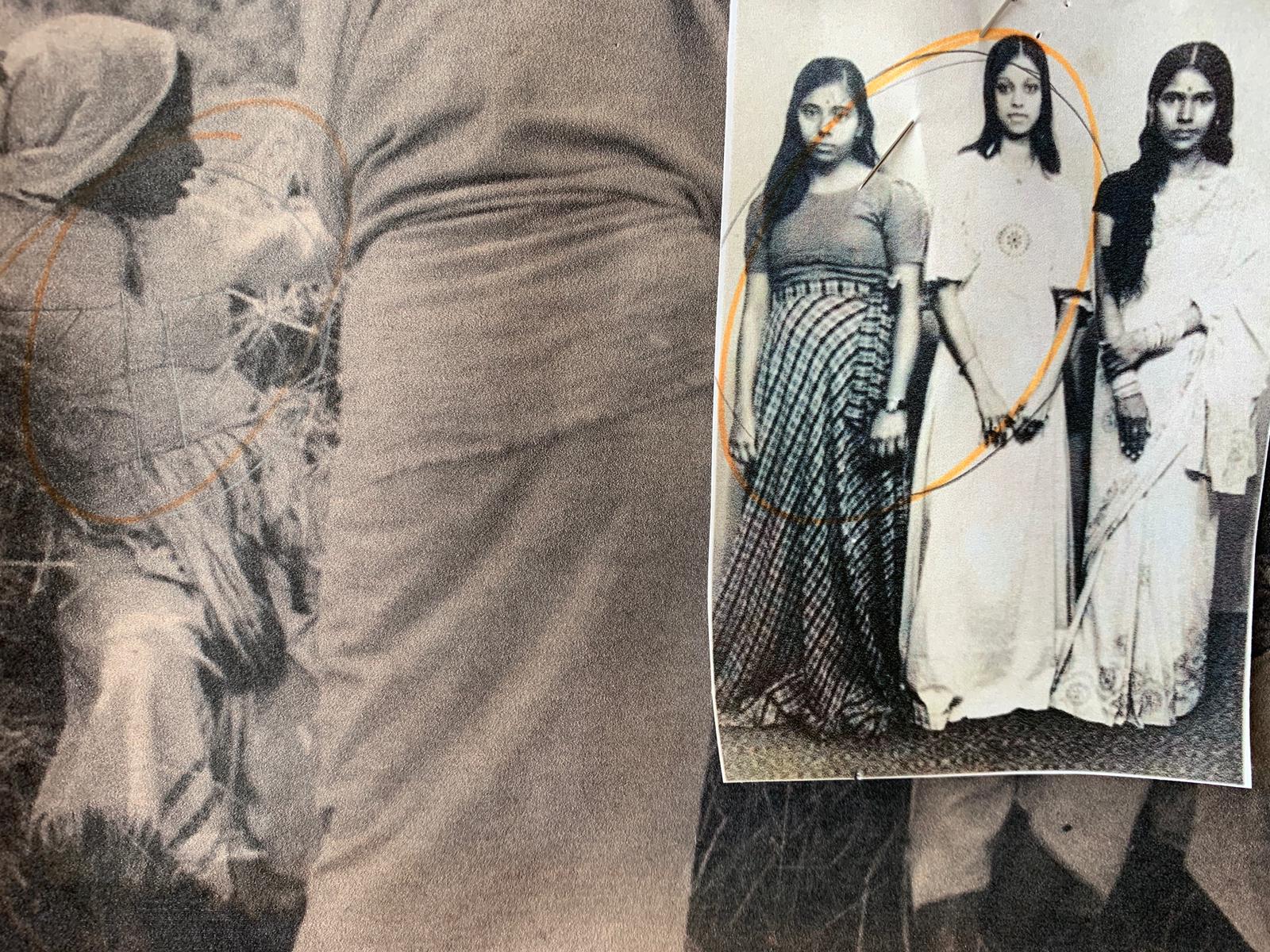 This weekend, Supriya will stage her first standalone London Fashion Week show, since graduating through the ranks of the Royal College of Art and Fashion East. In the short time she's had her own label, she's become the bestselling womenswear brand in the basement at Dover Street Market -- her feather-light sheer slips and sporty mesh shirting flying off the rails. Though often described as an Indian designer, Supriya is actually just a very modern British one addressing the complex fusion of her heritage. She chooses techy fabrics to work with, her designs have a streamlined minimalism that forces you to acknowledge the way they're made. More than anything, she's simply incredibly talented. "I always come back to the same thing where I think it should look like great clothes as well," she says. "It shouldn't be for the sake of it; 'I'm Indian, here's some Indian fabric.'"
Just last week, she released her first campaign, shot by Jamie Hawkesworth. That's no mean feat, considering she didn't have a budget and hadn't met the photographer before the shoot. "I just asked," she says with her dazzling smile. After a meeting in the pub, they discovered that they are both from Ipswich, and were born only a few months apart. So it only seemed natural it should be shot there, in the dusky dawn hours on a pebble beach. "We all stayed in a BnB because I have no budget. We got up at about three in the morning, drove to Shingle Street and shot it with no hair, no makeup, nothing. We just did it, then we drove to Jamie's parents' house and had breakfast."
The images are raw and lo-fi, one in particular of model Paula Anguera standing on the beach in a peacock blue sheer number -- a stark contrast to seagull greyness of the Suffolk coast -- encapsulated what Supriya is generally trying to convey in her work. "It would be really obvious of us to get on a plane, go to India, take some photos: 'Oh, how fabulous,'" she says, sarcastically. Instead, she wanted to place her work and all that it addresses in the kind of bleak landscapes that she grew up in. In a very subtle way, it echoes the nostalgic juxtaposition that so many British Asians know: that of a going to intensely saturated weddings in suburban village halls, of seeing aunties in saris and trainers at the bus stop, intricate ornate temples hidden inside nondescript buildings. It has also set the tone for Supriya's upcoming collection. "I just want the whole collection to feel like that campaign and it should read like that," she says.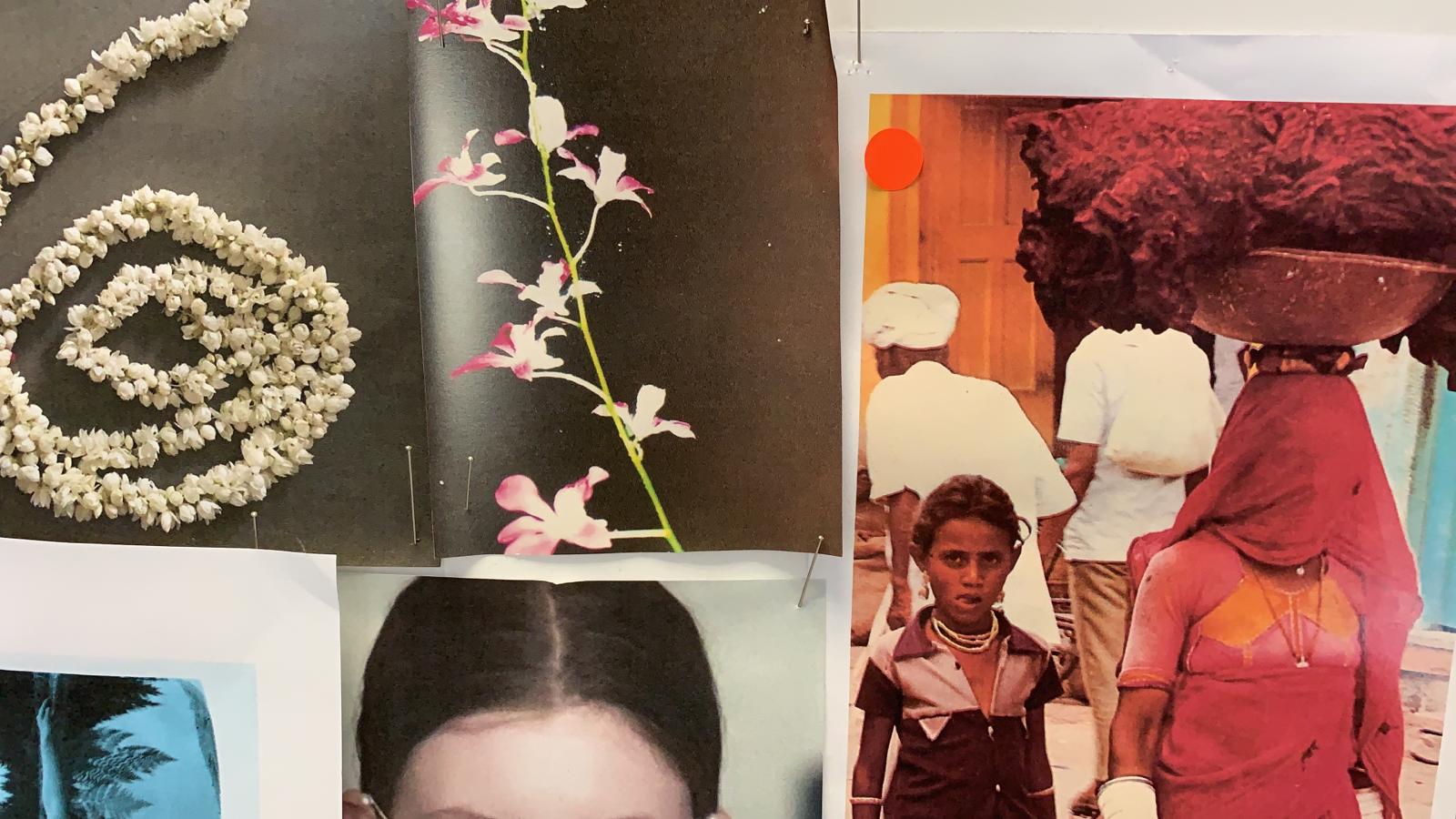 For Supriya, every nod to her heritage is carefully considered. Her approach isn't a copy-and-paste collage, an ersatz copy of something exotic. It's far too emotional for that, too real. Instead, she prefers what she calls a "skeletal" approach. An Indian dupion silk, for instance, was bleached, distressed and printed upon before it made the cut -- a perfect metaphor, if ever there was one.
That skeletal approach also applies to the way she constructs her clothes. Seams are kept unfussy, stitching invisible on sheer garments, so that what's left is a trace of the intricate pattern-cutting that outlines the body. "We kind of talked about it right at the beginning, we wanted to keep all the fine details and sheers really beautiful like with the binding suddenly turns into a long, thin strap," she explains. "It feels skeletal because again, that's the way I'm always looking at my culture, from a skeletal perspective. There's the ghosts of these things as opposed to, as we've said before, doing a dupion trouser suit or a bindi on a model."
After all, most second-generation British Asians will hardly have leapt at the idea of having to wear traditional dress growing up, the roti in their lunchboxes, the Bollywood cassettes playing on car journeys. We wanted to be "normal"; to fit in, wear something modern, something cool -- not the same over-beaded saris and suits that uncles and aunties five times our age had worn their whole lives. "I would never feel like myself in a sari," Supriya admits. "I'd put on and think, how am I going to make this look cool? Or even like me? You know, when you dress yourself and you have your own wardrobe, your own personality really comes through in how you dress. But with some of those pieces, they just are what they are. It's like wearing a pyjama set. You suddenly don't know how to find your individual language."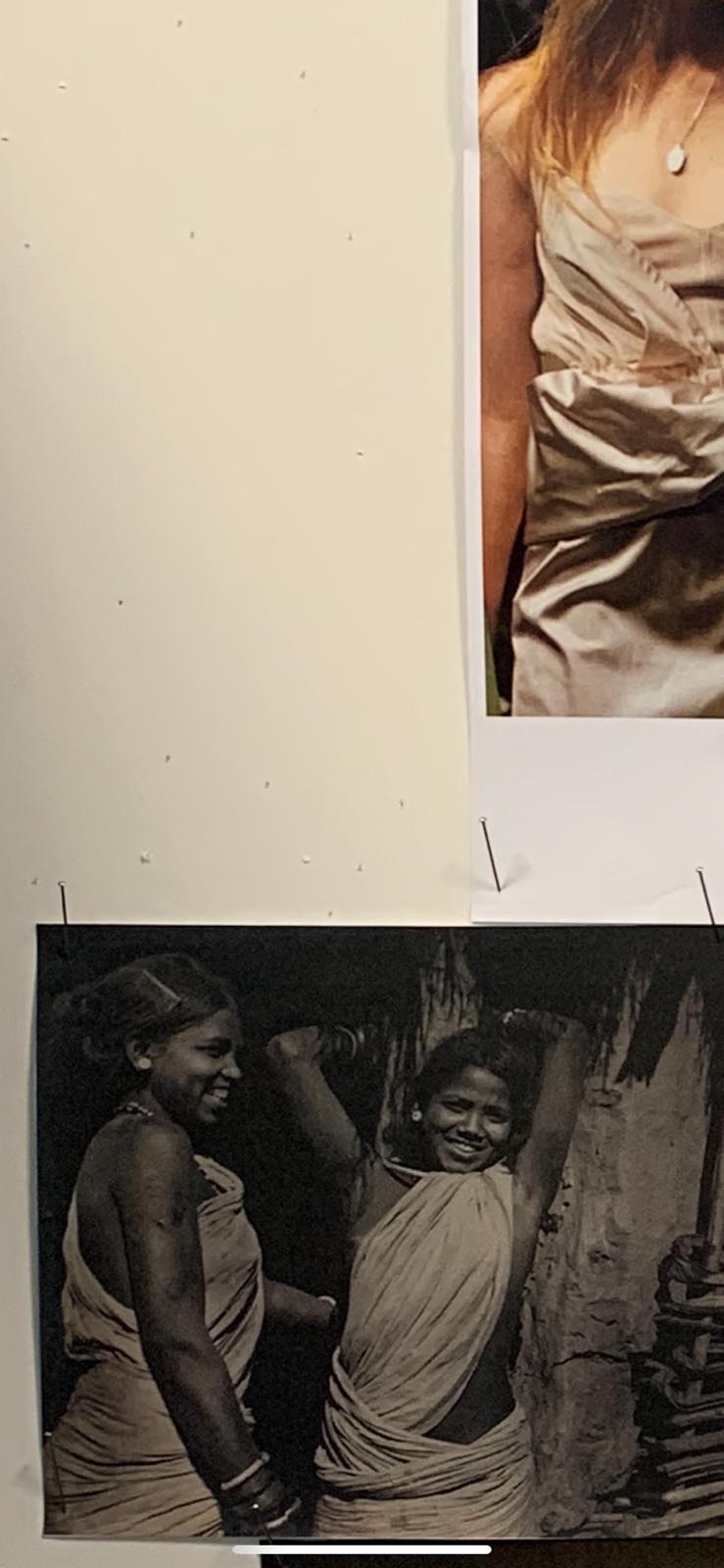 Then there's the hot topic of cultural appropriation. As designers like Supriya explore their own heritage, their customers may not feel appropriate wearing something glaringly ethnic, least so because they may get criticised. "I think the women that I like to appeal to would read a bit more into it," she reasons, noting that people have advised her to do a Hindi logo and use Sanskrit in her designs, which she refused. "They don't need it slapped around their face. It should feel cleverer than that, more modern, like a fresh reinterpretation."
As a result, her label is an invisible language of secret codes and hidden meanings. For Lele, it may the darting of a sari blouse reimagined as a nylon bralette, a madras check rendered in neon, the drape of a dupatta reimagined as a layered chiffon dress fastened by lo-fie string ties. The work of Indian photographer Sohrab Muha inspired her to introduce black (a colour very rarely worn in India) to tailoring, form-fitting dresses and waxed cotton coats. There are vibrant colours, too — the very Indian fuchsia-and-tangerine subdued to a mimosa-and-blush; peacock blue countered by chocolate brown and dusky grey — but they are offset by Japanese and Italian nylons, techy stretch fabrics and a fluid, barely-there sensuality.
Her entire team — including the team working on her show, but excluding her art director Johnny Lu — are women, from various backgrounds, and all of them have already been placing personal orders straight from the rails. It's a testament to Supriya's ability to transform the personal into something universally desirable, to create a cultural community entirely of her own, that makes her a very modern future of London fashion.