why are so many fashion designers referencing their own archives?
From Versace to Martine Rose to Prada, a number of key designers are recreating archival looks for a new generation of fashion fans.
|
07 February 2018, 9:40am
Can you beat a classic? It's a question that is of particular relevance in the fashion industry right now. Just last month, a number of menswear's most significant names dipped into their own archives and rehashed past ideas at the autumn/winter 18 shows. It followed suit from the womenswear shows last season, which most notably saw Donatella Versace's brilliant tribute to her brother Gianni become an Instagram sensation. Perhaps the latter is why designers are making this move, to appeal to the social media generation. Or is it a clever way to cement a brand's DNA is an age of derivativeness?
For Martine Rose, the autumn/winter 18 menswear shows coincided with the designer celebrating 10 years at the helm of her eponymous line. To mark the occasion, Martine cherry-picked the very best bits of her back catalogue and blended the past with present and future ideas. Naturally, the result was exquisite. Dedicated followers of her line would have recalled the the irreverent patchwork beer mats from autumn/winter 13, and the instantly-recognisable 'ring' shirts from autumn/winter 16 -- this time offered in the delightful shade of Parma Violets purple.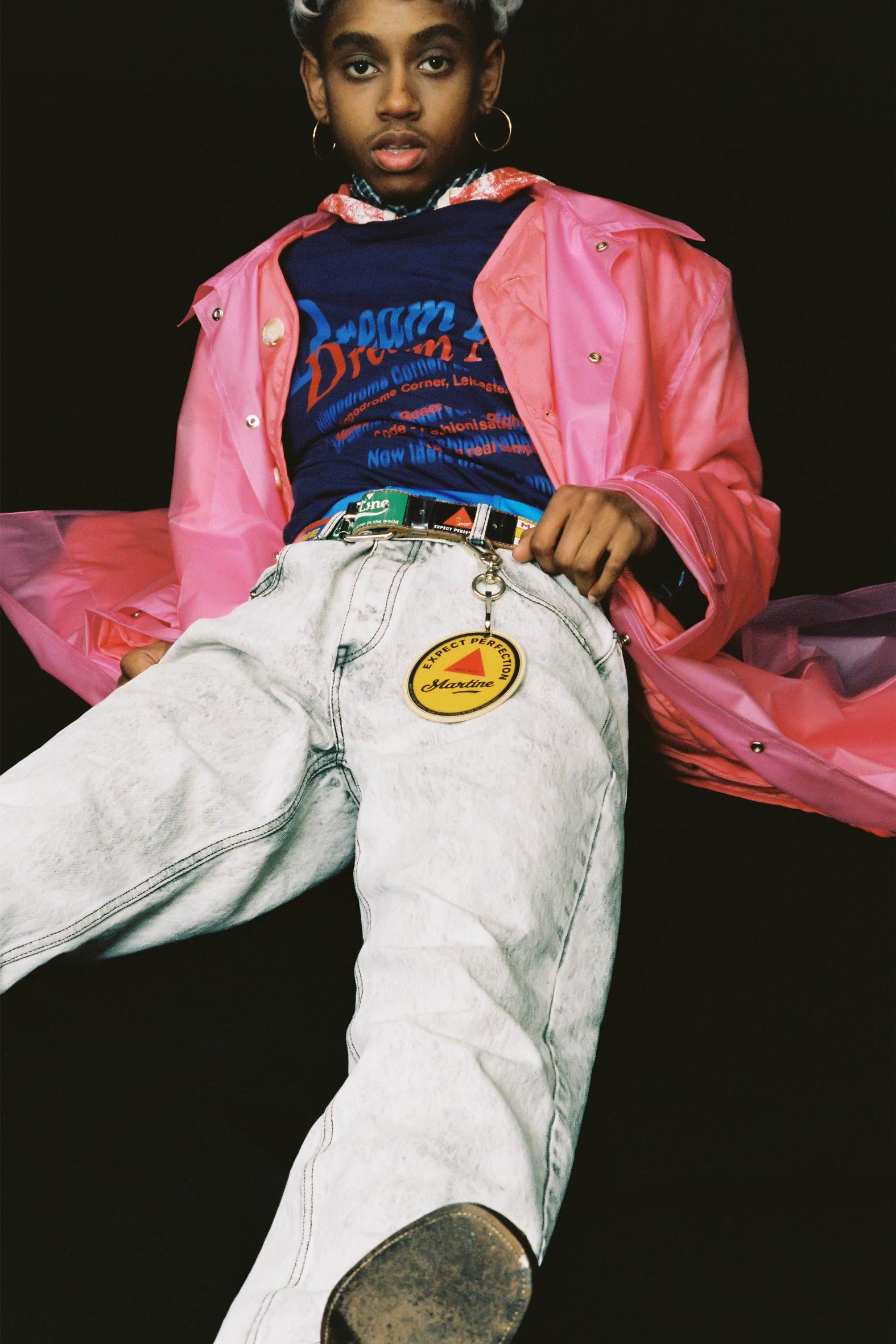 Is Martine Rose out of ideas? Not likely. "Each item really feels like its own piece and the result is decade worth of archive and personal experience," she explained in a statement. "The last 10 years feels so vast, with so much to draw on and it makes me feel really excited about the next 10 years." For the Tottenham-based designer, it was a collection that spoke volumes about her brand's identity. While each piece winked to different chapters of her tenure, they all told the same cohesive story. To collate her archive like this was therefore a very savvy step. Martine is a designer who has quietly been gaining momentum over the course of her career and it's safe to say that right now, her own-name line is one of the most-talked about in the industry. With all that considered, there has never been a better time to do a 'greatest hits' collection. Especially one that -- with all eyes on Martine's next move -- solidifies a vision like this.
"What's celebrated at the shows end up snapped and shared on social feeds -- as a sartorial lesson to be learned by the new age."
In a similar fashion over in Milan, Miuccia Prada sliced-up and stitched back together the finest prints of Prada's past, from the retro geometrics of spring/summer 96, to the An Impossible Love illustration from autumn/winter 16 -- with many more surprise appearances in-between. "The return of these prints caused Prada obsessives, both at the show and on social media, to enter a state of hysteria," noted menswear critic Charlie Porter in his review for The Financial Times. "There are customers willing to shop, for sure." It wasn't just Prada's mood-enhancing prints that left fans of the Italian house making mental wish lists. Look 42 was the first in a series to feature the red and white Prada Sport logo, one which was plucked from the label's discontinued diffusion line that specialised in cult sportswear staples between 1996-2009.
It was a smart move. Sportswear is, undoubtedly, one of the most dominating -- and lucrative -- factors in fashion today. As are logos. It makes sense to offer products like the Prada Sport pieces to consumers who were too young -- perhaps not yet even born -- the first time they came around. To the new-age fashion lovers who now crave a little piece of Prada history. (Who doesn't?)
It's a similar method that is currently being adopted by Pierpaolo Piccioli at a post-Maria Grazia Chiuri Valentino. His newly-embraced VLTN logo is a case in point. "It's one of the logos of the house from the 80s. I didn't like it, because I knew it," Piccioli told Vogue Runway after his spring/summer 18 menswear show. "But I have a lot of young guys on our team, and they loved it. I like to listen to them -- you have to listen, to learn. So I tried to reset my eyes. And I started to see it in a different way."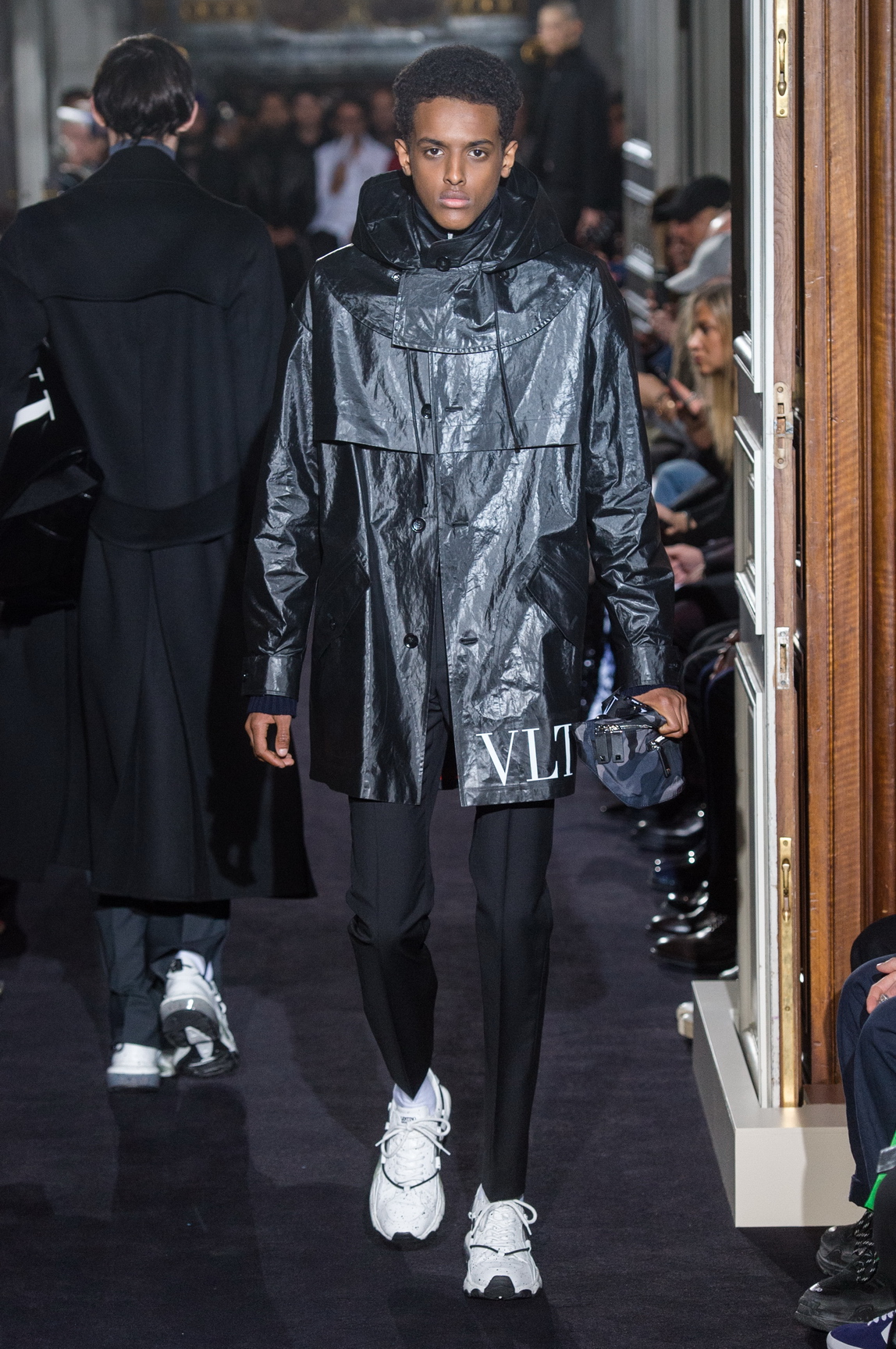 Perhaps, then, it really is young consumers and their love for nostalgia-laced products driving designers to look to the archives. Helmut Lang's last editor-in-residence Isabella Burley, who pursued the resurrection of the minimalist fashion house last year, took note: "There's a weighty legacy that needs to be celebrated but a new generation needs to do that," Burley told Matches Fashion at the time of the relaunch. With it came a capsule collection of exact archival replicas, which could have easily been mistaken as originals by the naked eye. "I want to tell younger consumers that this is where, say, the paint splatter comes from. They don't realise that because so many people have done it. Helmut Lang needs to own Helmut Lang again."
The latter point is particularly provocative. It's incredibly important that, in an industry that can be so derivative, younger customers and fashion devotees can recognise who is owed an homage. And, as evidenced recently, reissues and replicas end up the most Instagrammable pieces of a collection. Where better to introduce Gen Z -- the post millennial teenagers -- to covetable pieces of fashion history? After all, what's celebrated at the shows, for being emotive tributes or joyous fashion flashbacks, end up snapped and shared on social feeds -- as a sartorial lesson to be learned by the new age.
"It's incredibly important that, in an industry that can be so derivative, younger customers and fashion devotees can recognise who is owed an homage."
One of the most Instagram-worthy moments at the last round of womenswear shows was Donatella's homage to her brother, the late, great Gianni Versace. Resurfacing the pop-tastic prints made famous by Gianni between 1991 and 1995, Donatella remixed the greatest prints ( Vogue, Warhol, Butterflies) with updated silhouettes. "This is a celebration of an icon. This is a celebration of my brother. Gianni we love you," -- these words looped on the shows soundtrack. Among the replicas, the show even featured an actual item from Gianni's archive: the tasselled skirt once worn by Naomi Campbell in 1992 -- a design that was far too intricate to imitate. It was a true tribute to his level of craftsmanship.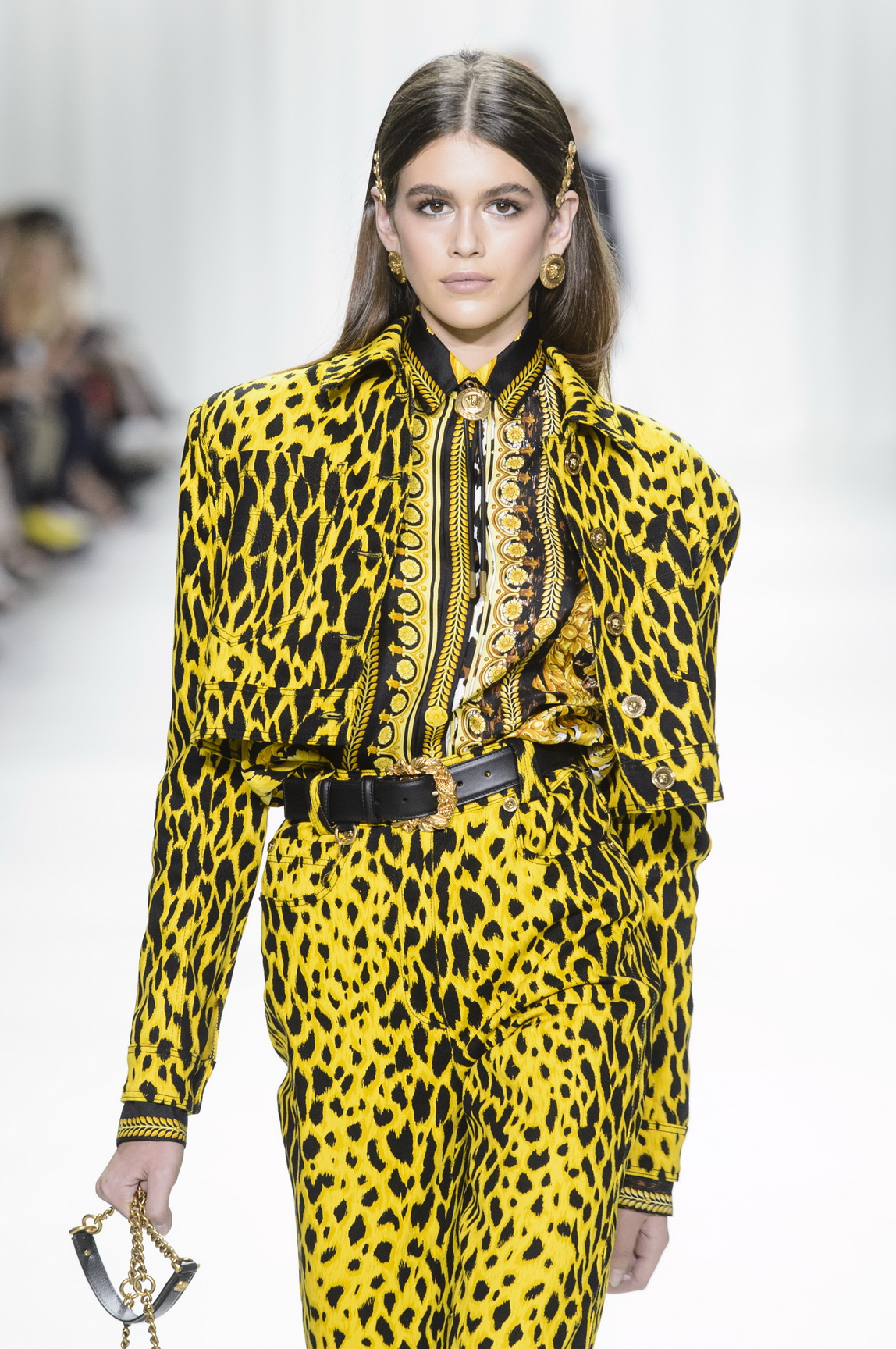 It was Versace's subsequent move that was interesting. Two weeks after the show -- six weeks ahead of the typical fashion schedule -- a series of T-shirts that featured archival prints from the show became available. It's proof that even such a moving reason to reissue the past can be a fruitful one.
You can't argue that capitalising on archived pieces is anything but smart. Because let's not forget, fashion is a business. But business aside, reissues and greatest hits collections are also exciting. Works of such excellence shouldn't be kept away in the archives. Self-confessed fans of fashion will admit to revelling in a second chance to witness and be a part of something that once went down as fashion legend. Or better yet, at the second chance to invest in one of Martine Rose's dreamy silk shirts.
This article originally appeared on i-D UK.