Photography Mitchell Sams
coach channel darkness amongst twisted tree trunks at nyfw
The who, what, and wow of Coach autumn/winter 18.
|
14 February 2018, 12:22pm
Photography Mitchell Sams
Who?
Stuart Vevers recently celebrated five years as Creative Director of Coach, but if this collection was anything to go by, he's really hitting his stride. In a show reminiscent of both the American prairies and the German Netflix sensation Dark, he sent out over sixty looks against a stark backdrop of fizzling televisions and twisted tree trunks. The clothes too carried this moodier atmosphere -- it was as if a cloud had passed over Vevers' usually sunny paean to Americana, imbuing it with a kind of dark glamour.
What?
The opening trio of looks perfectly encapsulated what the collection was about. The models wearing floor length, russet coloured dresses with ribbons or chains around their necks and a fistful of rings on their fingers. Adesuwa Aighewi looked particularly convincing as a livid forest sprite, her hair balanced atop her head in messy dreads.
From here, the collection progressed through a series of somber tones, from midnight blue to oxblood red, mainly in full skirted shapes, which has become something of a theme in New York this season. Atop the ruffled and lacy gowns were thrown metallic leather or shearling jackets, giving realistic edge to what could have otherwise been cloyingly feminine. Vevers is master of the mash-up -- crashing together the pastoral and the urban, hard leather and soft lace, high fashion and street.
The men's looks followed this template, too, with bulky jackets worn over skinny suits, a plethora of silver chains around their necks, and sporting slender sunglasses. It was about authenticity and easy, slightly goth-y cool. This is how we'd all like to dress right now, but simply much better.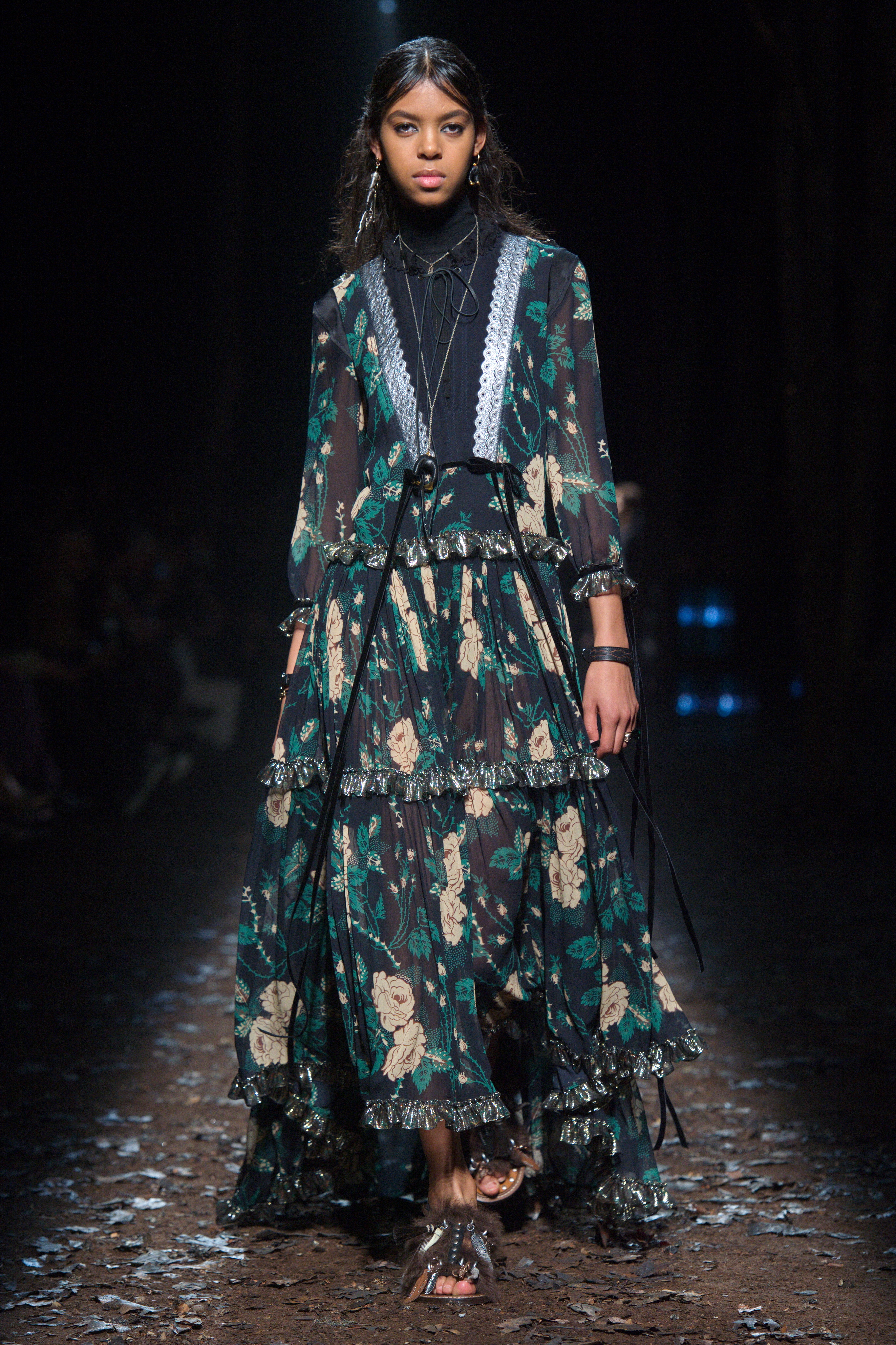 Whom?
Selena Gomez and Sasha Lane were sat front row, serving as a primer for exactly the kind of young women Coach is designing for. As the models came out en masse to march through the 'woods' for the finale, you felt witness to the thrilling, ambitious scope of Vevers vision for the brand. Perhaps this really is the new, democratic luxury.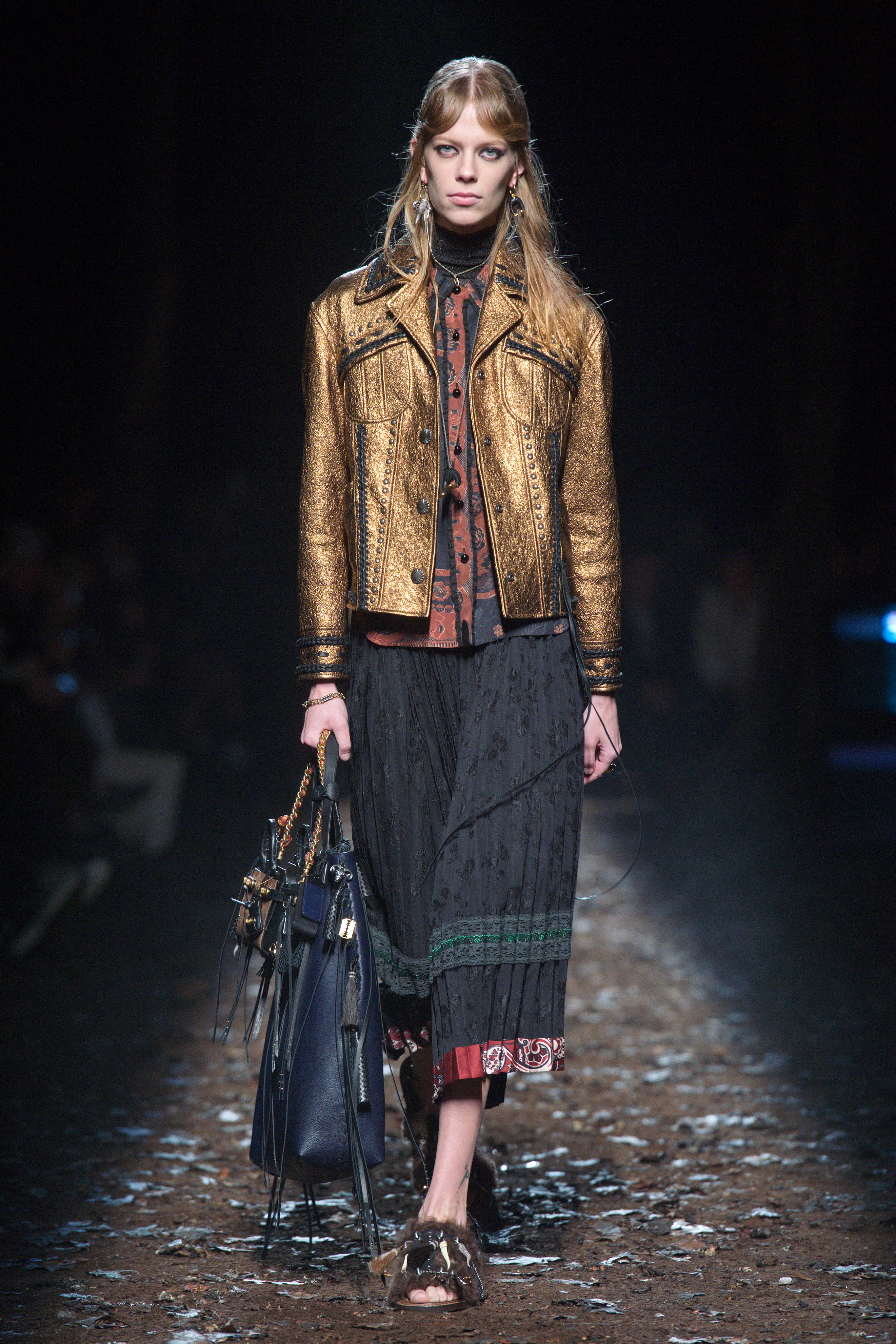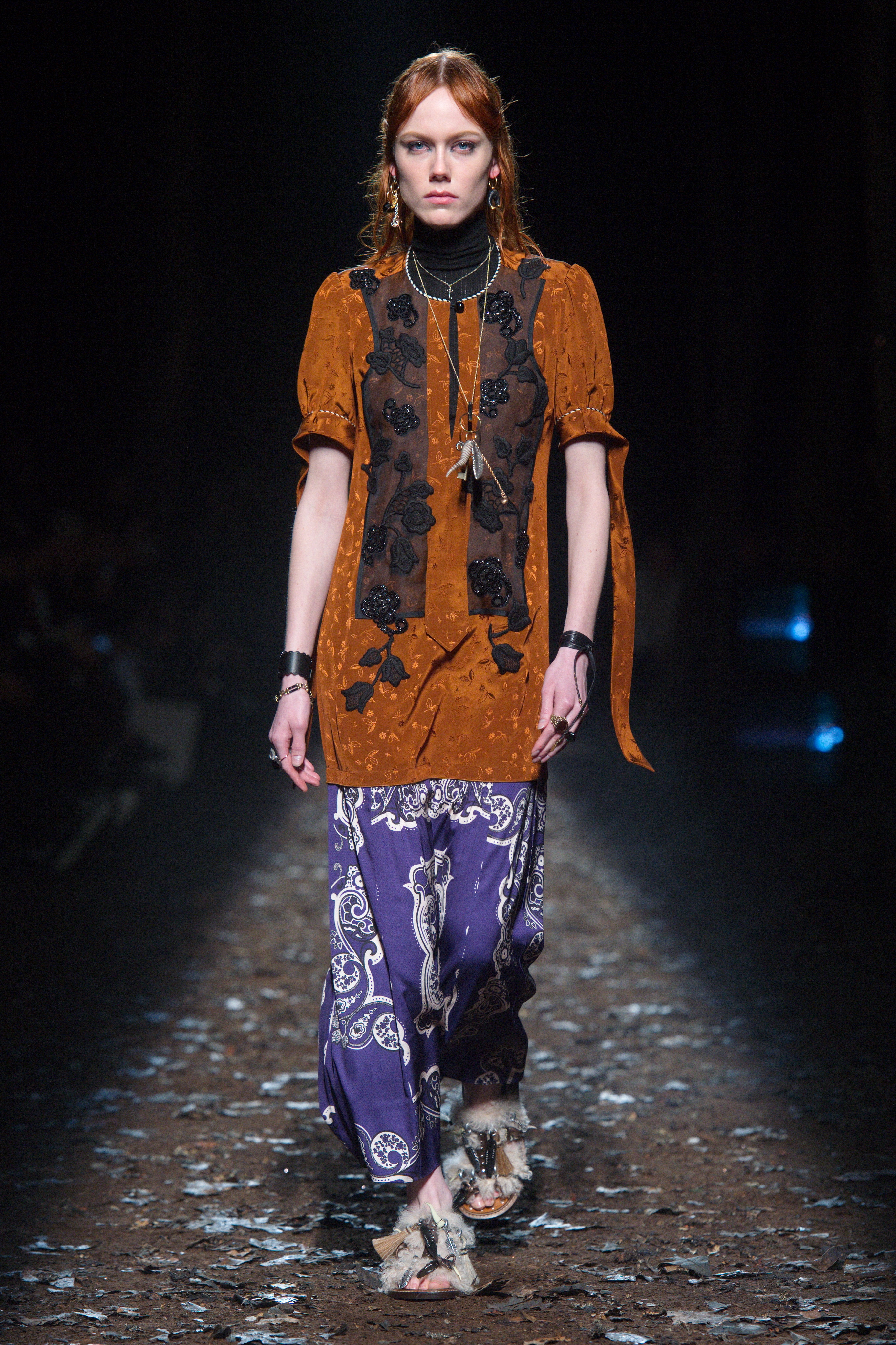 Credits
---
Photography Mitchell Sams