finn wolfhard's band calpurnia releases its first video
The track has some serious Nirvana vibes.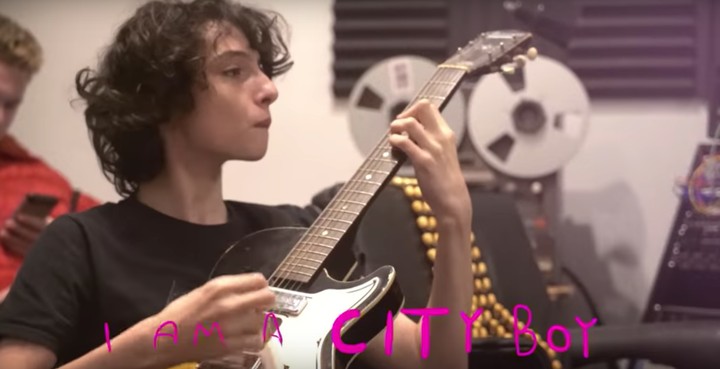 Screenshot via YouTube
Scores of teenage boys start their own bands — practicing in their garage, playing local gigs, and uploading their DIY music videos to YouTube. Finn Wolfhard is one of those teenage boys, fronting the rock band Calpurnia. However, unlike other kids, the first music video from Finn's band has amassed over 20,000 views on YouTube within a matter of hours. The song is called "City Boy" and features Finn and his friends delivering some very valuable life mantras like, "When you answer to a bunch of dudes, you should run away," while playing around in the studio and basking in their carefree youth.
Calpurnia's first video is accompanied by a thoughtful note for their fans, one part reading: "Hopefully this video can convey how much fun this whole experience was for all of us, and that this music is really just the product of a bunch of friends who love music coming together to create something."
Finn's new musical career is not a random development. The Stranger Things star has always possessed a serious appreciation for music. He's released stellar covers of songs by Nirvana, The Pixies, and New Order. When we talked to the 15-year-old, he listed "Mac DeMarco, Twin Peaks, Phoenix, White Reaper, and Post Animal" as some of his favorite bands. "Playing guitar chills me out," Finn shared.
But don't worry, Finn's not abandoning his acting career to become the next Kurt Cobain. Our fav It boy is confirmed for season three of Stranger Things. Whew.