Photography Mitchell Sams
alexander wang channels the spirit of cardi b and bella hadid at nyfw
The who, what, and wow of Alexander Wang autumn/winter 18.
|
12 February 2018, 12:34pm
Photography Mitchell Sams
Who?
Alex Wang showed a particularly fantastic runway show last night, after several seasons of presenting 'happenings' involving huge audiences and trekking to far flung places. This time, the audience was tiny, the clothes were decidedly high fashion, and the venue was… 4 Times Square, aka the old Vogue office. The runway went directly through an office cubicle, and a sign said "AWG: Serving the industry since 2004." It was as if Alex was cleaning house, which he did to great effect.
What?
Alex seemed to fuse both of his long running design concerns into a cohesive whole for the first time in a while -- the show mixed the strict, ladylike silhouettes he likes with the street and sportswear he wears. The show opened with a tailored coat dress, a zipper winding sinuously around its front, paired with some great, Matrix like sunglasses, and perilously pointy high heels. It was business realness with a limitless budget, set to a pounding, Wang-ian soundtrack. It was followed by all manner of hard edged, desirable looks; fetishistic leather skirts, a shiny snakeskin coat, leggings with his customary Wang branding. "Platinum" read a pair of tracksuit pants worn by Natalie Westling, while a pair of tights said "CEO 2018" in diamante. The overall effect was one of 'business casual,' – actually, scrap that, there was nothing casual or business-y about it at all. This was Alex's fantasy workplace, one he's built at his own company and in his mind, where everyone wears leather and is totally terrifying, and, to use an outmoded word, FIERCE.
Whomst?!
Who are his fantasy businesswomen, we hear you ask? They were in attendance tonight in the form of Bella Hadid and i-D cover star Cardi B, both of whom have taken to making money moves outside of the corporate environment. In fact, the whole look was very Hadid, from the tiny skirts to the even tinier shades. Cardi was sandwiched in between Anna Wintour and Baz Luhrmann, and seemingly deep in conversation pre-show. Oh, to know what they were talking about.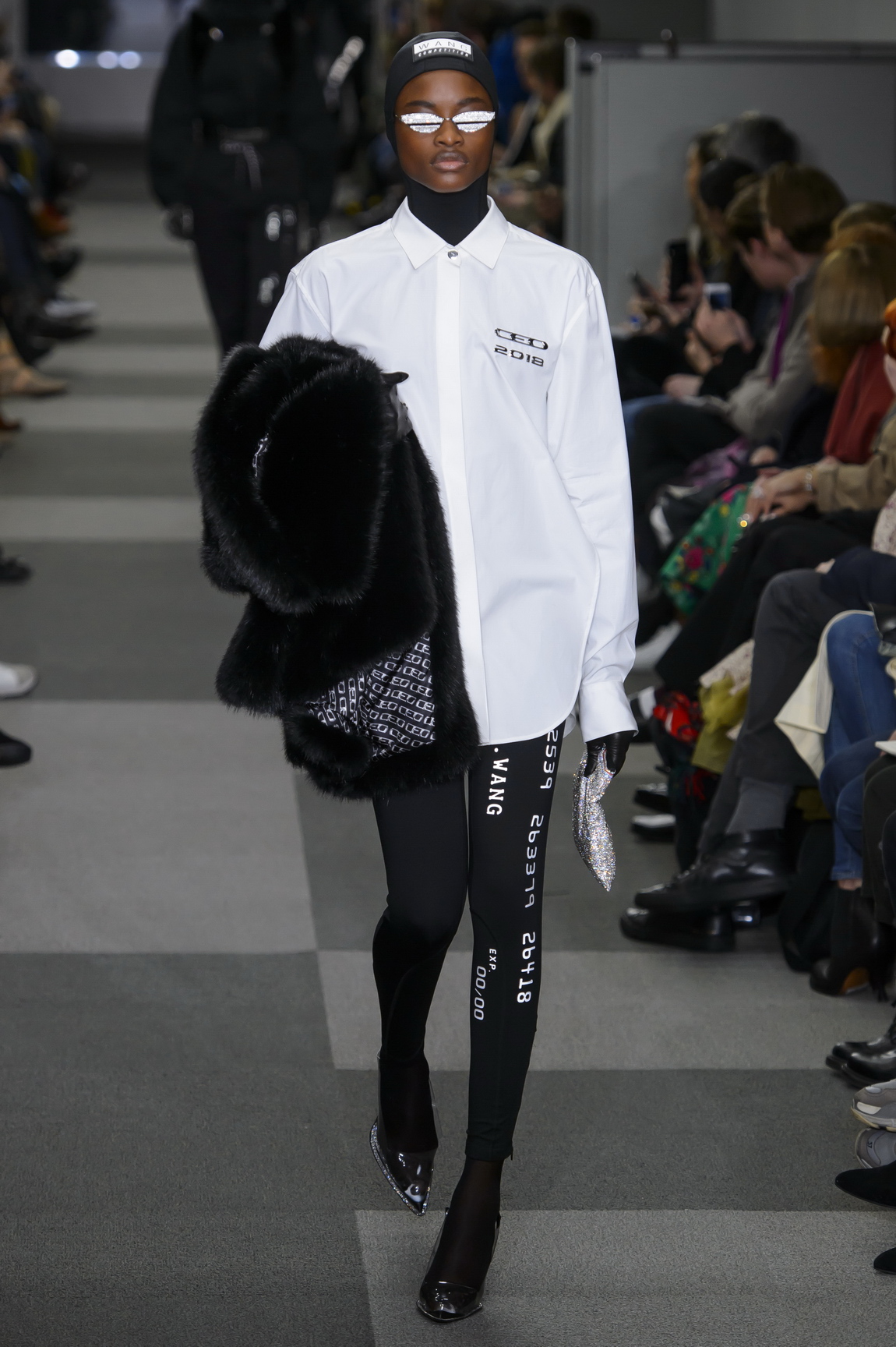 Wow
There's nothing better than a satisfying comeback, which the designer delivered in spades in a tense, energetic show. This is Alex at his best -- glamorous and wearable, a freak in the streets AND in the sheets. Here's to more money moves.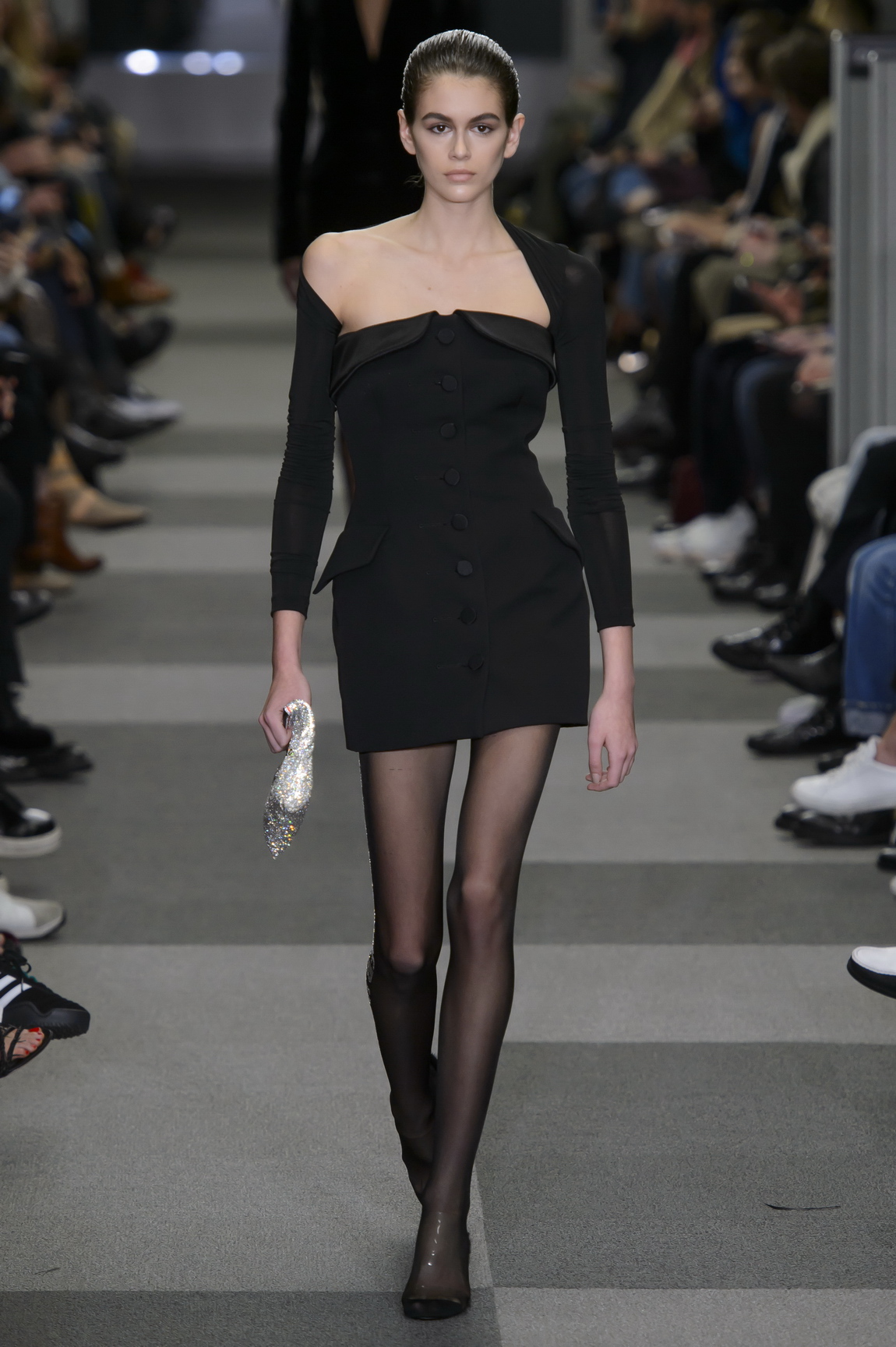 Credits
---
Photography Mitchell Sams
This article originally appeared on i-D UK.