Photography Mitchell Sams
bottega veneta bring milan glamour to new york fashion week
The who, what, and why of Bottega Veneta autumn/winter 18 collection ft. loads of i-D cover stars!
|
12 February 2018, 10:27am
Photography Mitchell Sams
Who?
Bottega Veneta have opened an absolutely massive store on Madison Avenue, made up of not one but three 19th century townhouses, and designed by the label's creative director Tomas Maier. To celebrate, Maier built an apartment of his very own at the American Stock Exchange -- the audience surrounded a particularly tasteful stage resembling a high rise apartment, replete with dining room, fireplace and library.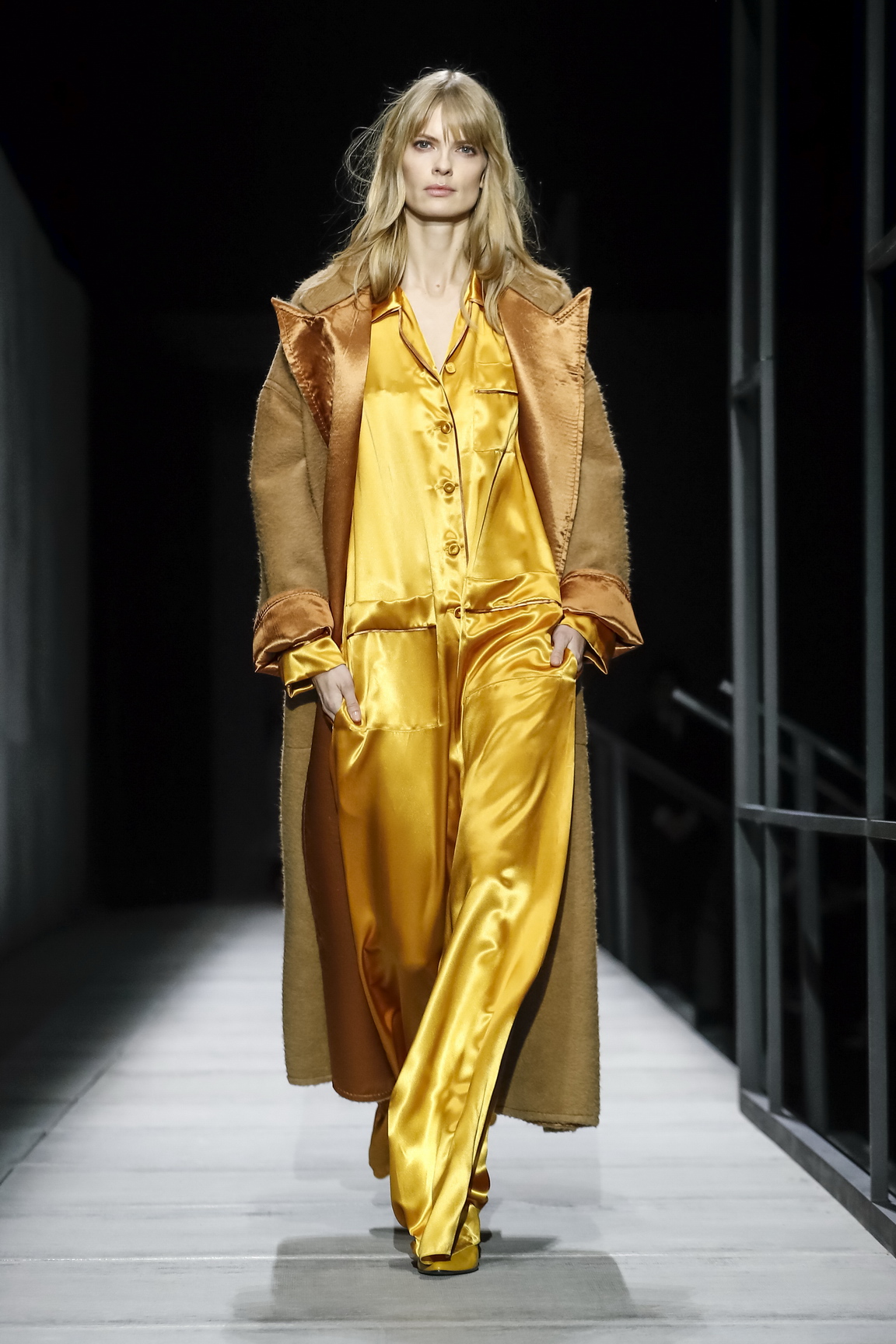 What?
Against this backdrop, Tomas sent out an eclectic colour scheme of mustard, scarlet and mauve, run riot in zebra, check, and geometric blocks, vivid against the somber backdrop of marble and black wood. The boys walked out in purple plaid jackets, ruched satin tracksuits, and bright red suits. The women's looks were just as varied -- Edie Campbell wore a brown plaid suit, while Caroline Trentini got a dusky pink number, and Gigi Hadid closed the show in a floor length black gown. Some of the prints were inspired by art nouveau stained glass artworks of Louis Comfort Tiffany, and in fact the whole show seemed to take inspiration from that period, from the colour scheme to the undulating lines of the women's garments. The effect was one of choice, especially when the many satin panelled cocktail dresses came out in an array of muted tones, from a baby blue to burnt umber.
Whomst?
When one of Milan's biggest shows relocates to NY, evidently the starry front row follows -- Julianne Moore, Salma Hayek and Priyanka Chopra looked particularly noble in Tomas' wares. Noble being the right word, we think, as his designs have always imparted a kind of elegance and grown-up-ness on their wearers.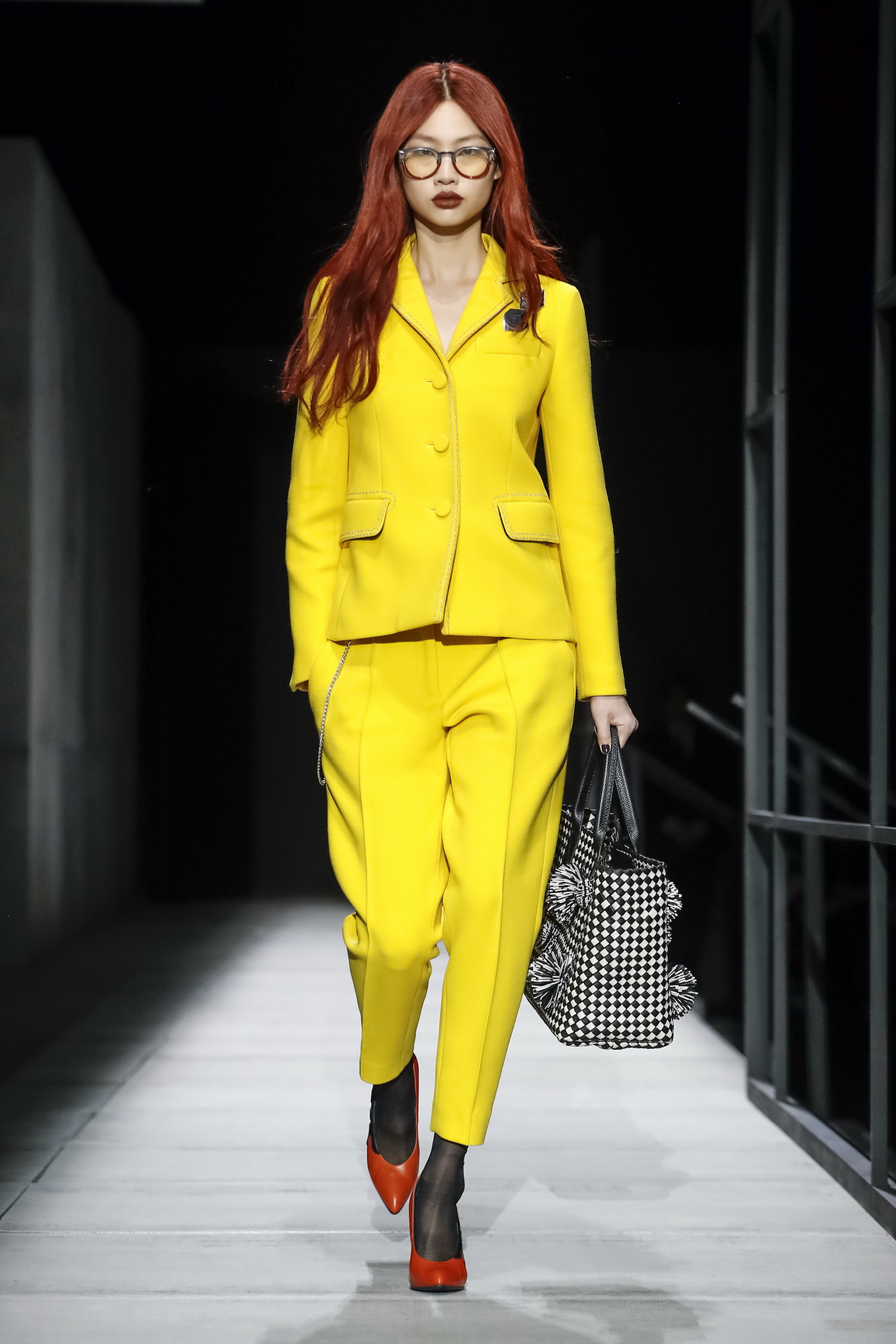 Why?
There's nothing like a full on Italian fashion experience to really up the ante on New York fashion week. Perhaps Italians truly do it better.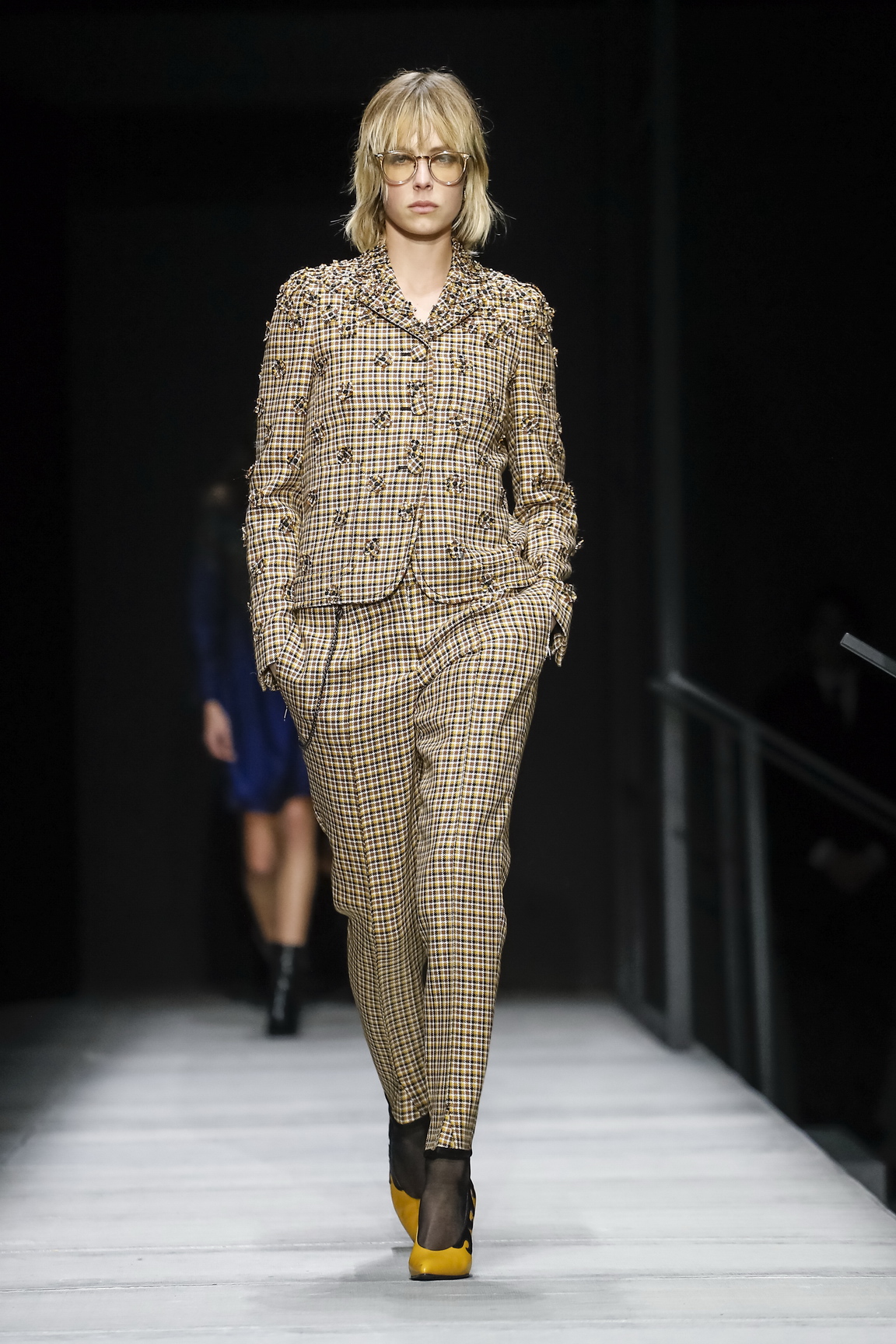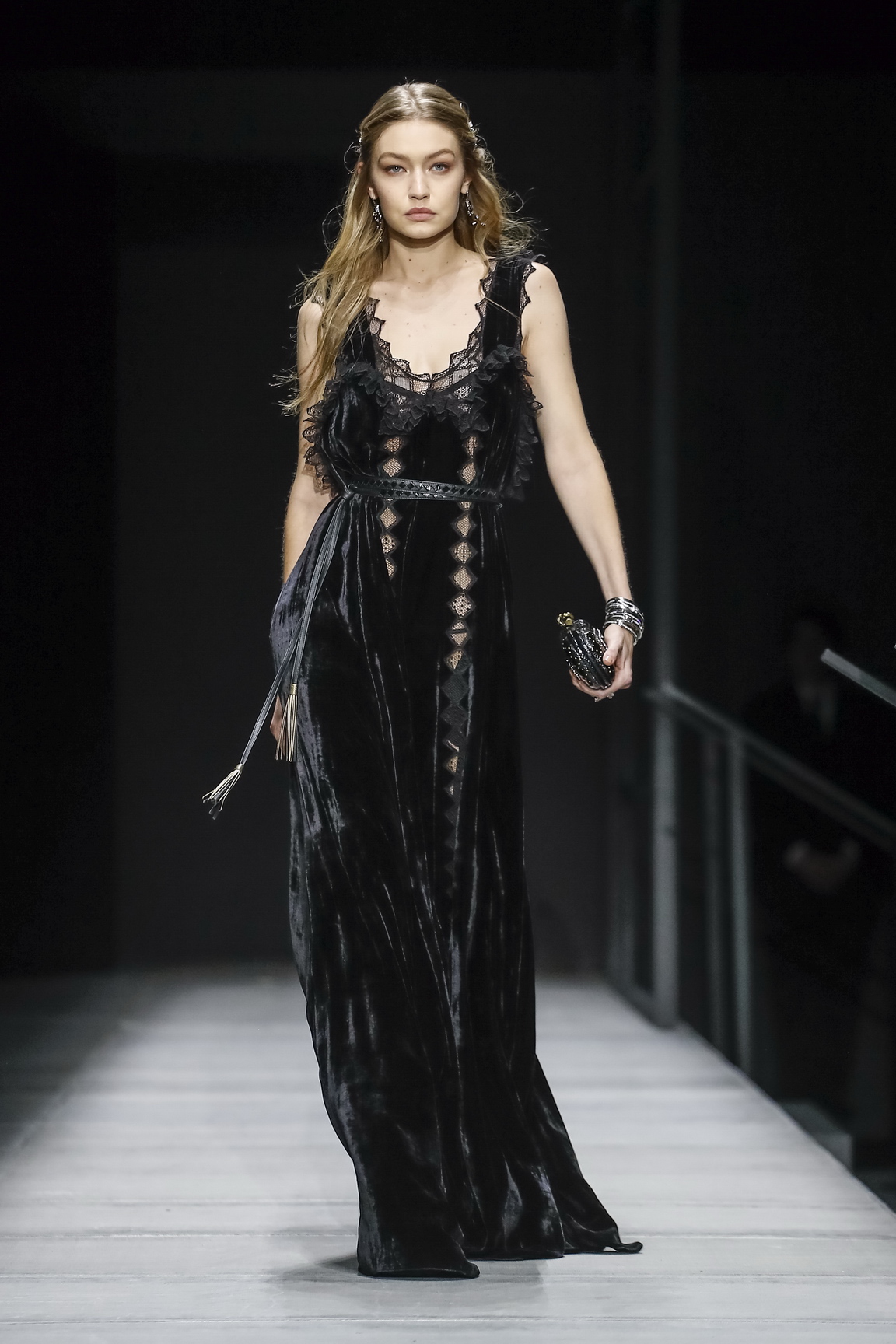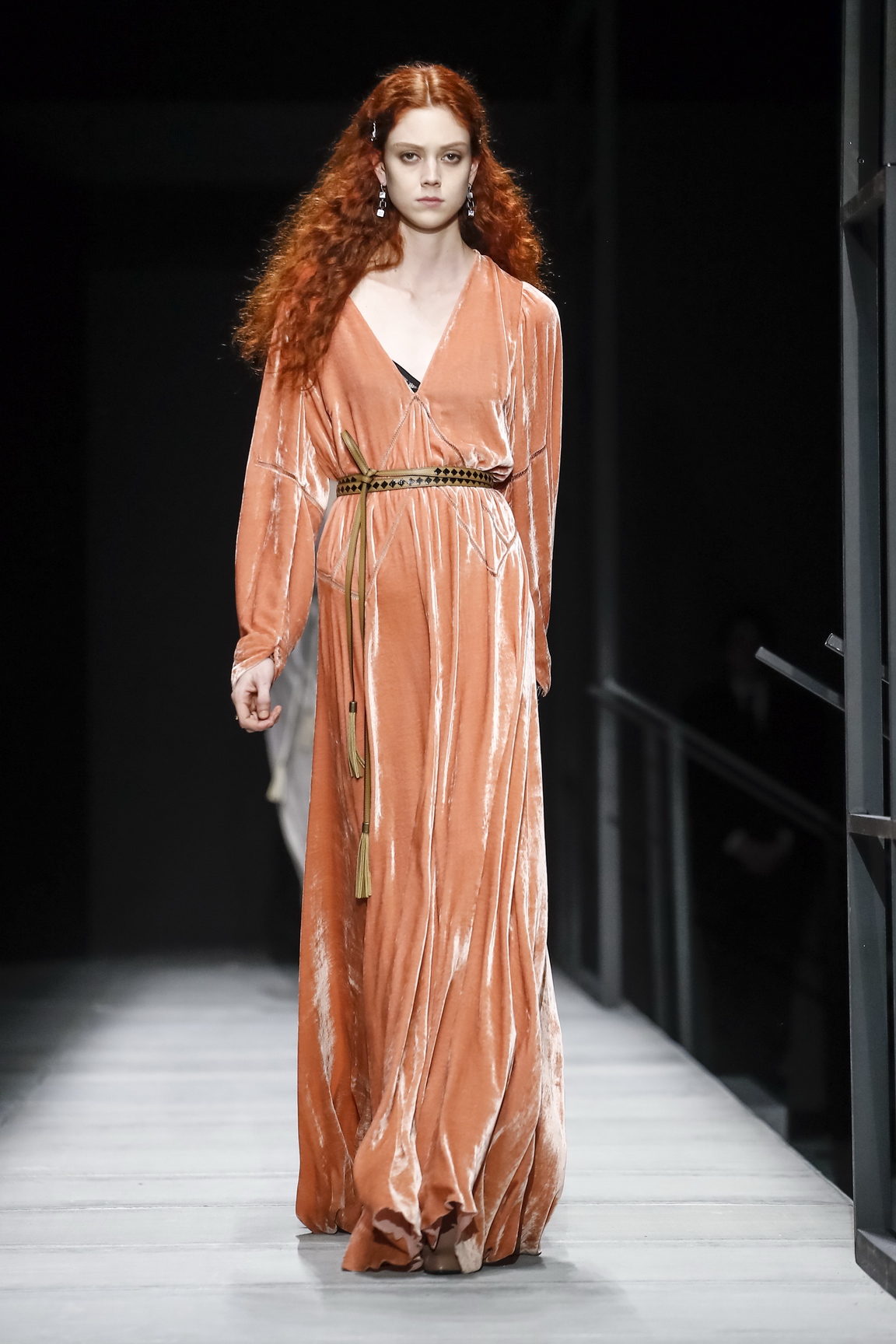 Credits
---
Photography Mitchell Sams