get to know the winners at this year's hyéres festival
A new generation of designers who are fighting for inclusivity, and challenging the system
Botter
"I wanted this festival to be eclectic and generous," Jean-Pierre Blanc explained as he opened the 33rd edition of the International Festival of Fashion and Photography in Hyères (if you're wondering or struggling, it's pronounced "yeah") he founded in 1986. The focus of this three-day event is on spotlighting, showcasing and supporting young talent: "Youth has a special kind of energy, which must be fostered."

Set in the modernist Villa Noailles nestled in the hills of Hyères, the festival has become a launch pad for new names with past winners including Viktor & Rolf, Felipe Oliveira Baptista, Christian Wijnants, Anthony Vaccarello, Julien Dossena, and Jean-Paul Lespagnard. As we meet the honoured class of 2018, it's clear that for the brightest of young things, beauty alone is not enough, fashion needs to challenge the status quo and inspire change. "The winning collections highlight a responsible, strong and very positive youth," Blanc added.
The standout 2018 prize winners are part of a new generations of talent intent on dismantling exclusionary structures in fashion and wider society, while questioning what creativity looks like. "To young creatives, above all else, remember and reach for your dreams," Haider Ackermann, who presided over the Grand Jury, explained, "tell your story and don't worry about making mistakes -- the mistakes can be interesting."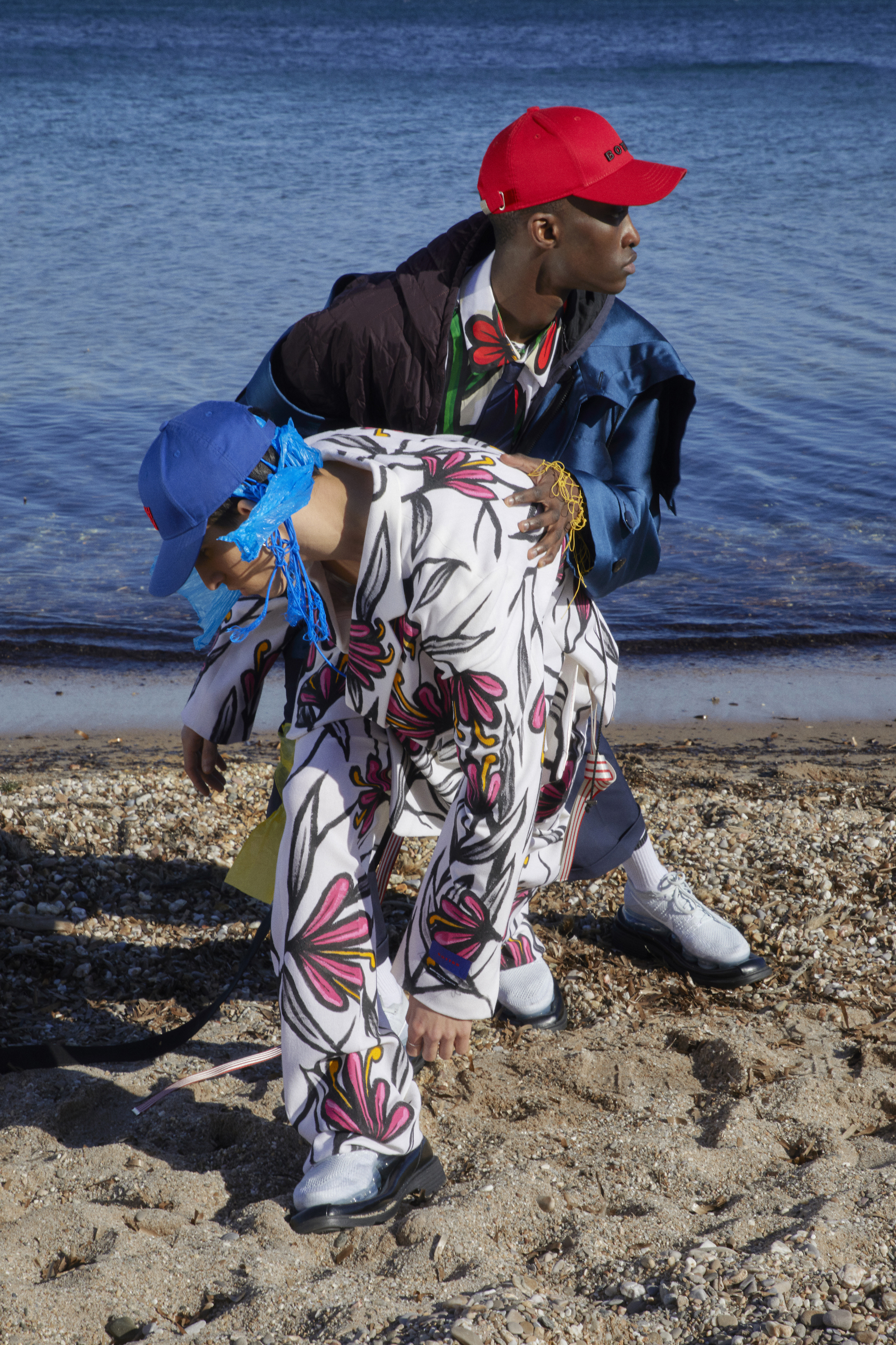 Botter, Grand Prize Winner
"With this collection I want to be a voice for those who can't speak," Ruchemy Botter explained backstage before being swarmed by smiling models chanting "gagne" (we won) and talking about prize winning-fuelled after-parties. "The collection is a representation of our personalities," Lisi Herrebrugh -- the other half of the Antwerp-based design duo -- added. "When we have something that keeps us awake at night, we want to say something about it." Right now, their minds are preoccupied by concerns about the prejudice and discrimination against immigrants in Europe, and concern for the plastic-filled oceans affecting life in their native Caribbean islands of Curaçao and the Dominican Republic. "We're trying to inspire positive-change, encourage people to open their eyes," Botter explains. From their tongue-in-cheek appropriation of logos to the reimagined found object accessories and cut, pasted and collaged outerwear, the pair demonstrate that you can be both woke and fun. "A lot of people are talking but there's little action so we wanted to do what we could. It's who we are, it's how we were raised. We all have to keep our eyes open and be there for everyone. We have to work harder for a better future."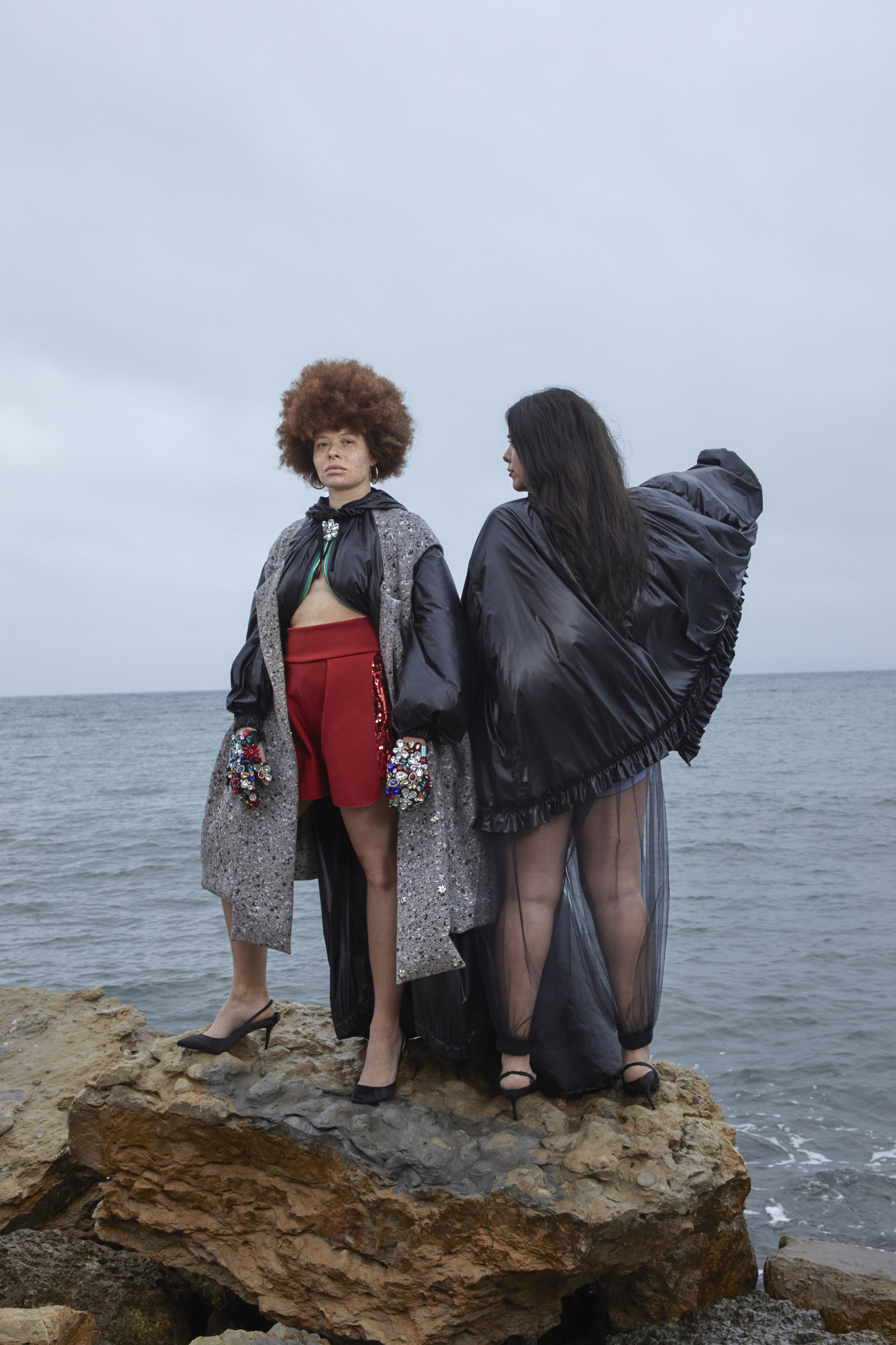 Ester Manas, Galeries Lafayette Prize
"I want all my women to feel fierce, free and proud, regardless of body shape, so the collection goes from size 34 to size 50," an overwhelmed Ester Manas explained after it was announced she won the prize to produce a capsule collection with Galeries Lafayette. Her collection, Big Again, is a rejection to the size limit in fashion. Forced to enlarge samples so she could try them herself during her course, she began to reconsider the relationship between clothing and the body. "It's the result of a discussion I had with 12 girls -- a mix of school friends and sisters I've met on Facebook -- to understand the feeling of clothes." The starting point of the conversation was the following question: if the man's costume is like a suit of armour, what about the women's suit? What does a woman wear when she goes to work, or just when the goes out ? How does she protect herself? "I worked on the idea of protection and unveiling," she explained. "I want to clothe all woman in the same idea, the same love." The result is a more inclusive reimagining of power dressing that enhances the female form and celebrates shape, flaws and fabulousness. "Even if some part of the body are exposed, I want my women to feel protected and proud. Because for me, everybody should have the right to dream and wear whatever she wants. Fashion can cater for everyone. Thankfully now, we will continue to do that with Galeries Lafayette. It's exciting for me, an amazing opportunity."
Marie-Eve Lecavalier, Chloé Award
Each year, the ten finalists are invited to design an outfit which imbues Maison Chloé's look, this year's best came from Montreal based Marie-Eve Lescalier, who'd caught the eye already with a polished collection that explored the adolescent experience, and growing up in suburbia.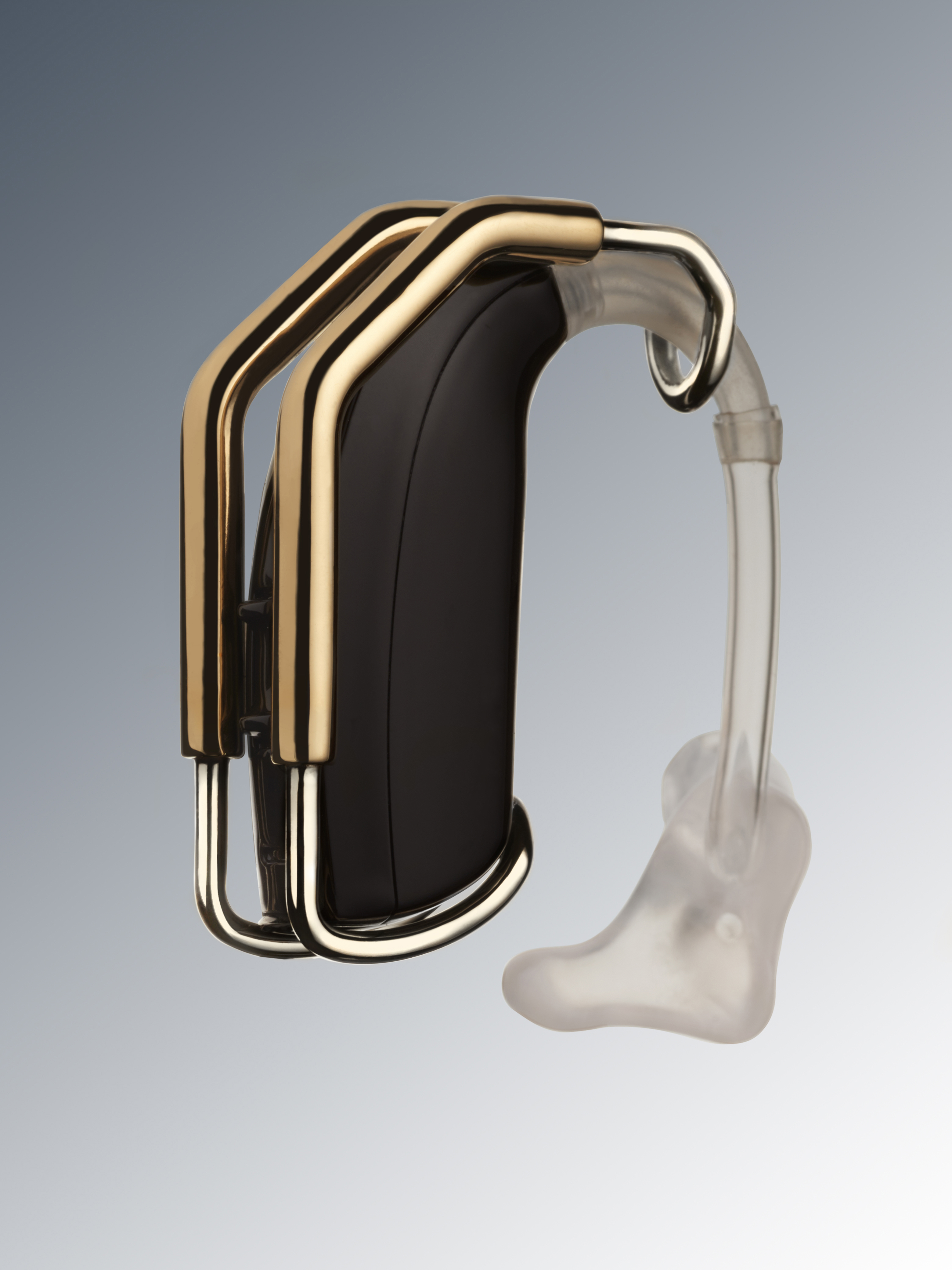 Kate Fichard, Flora Fixy and Julia Dessirier, the Swarovski Grand Prize for Accessories
"We were drawn to the social aspect of this project, a way to combine the worlds of fashion, technology and medicine," the French trio explained backstage. The collection, H (earring), is a collaboration between a hard of hearing photographer and two product designers that attempts to improve the aesthetics of hearing aids. "Rather than hide them, we wanted to emphasise, extend, thicken and exaggerate the aids, so they become remarkable." Why can't a hearing aid become a fashion accessory to be desired? "When I'm not wearing my hearing aid, I say that my life is in black and white but with it in, it's in colour." By freely experimenting with all-manner of extensions, they create shapes around, above, beneath and in-front of the ear. "We come from product design backgrounds so we're used to combining aesthetic with function but in fashion today, we're beginning to see a movement that is keen to open up beyond the elite and to use fashion to say something beyond style."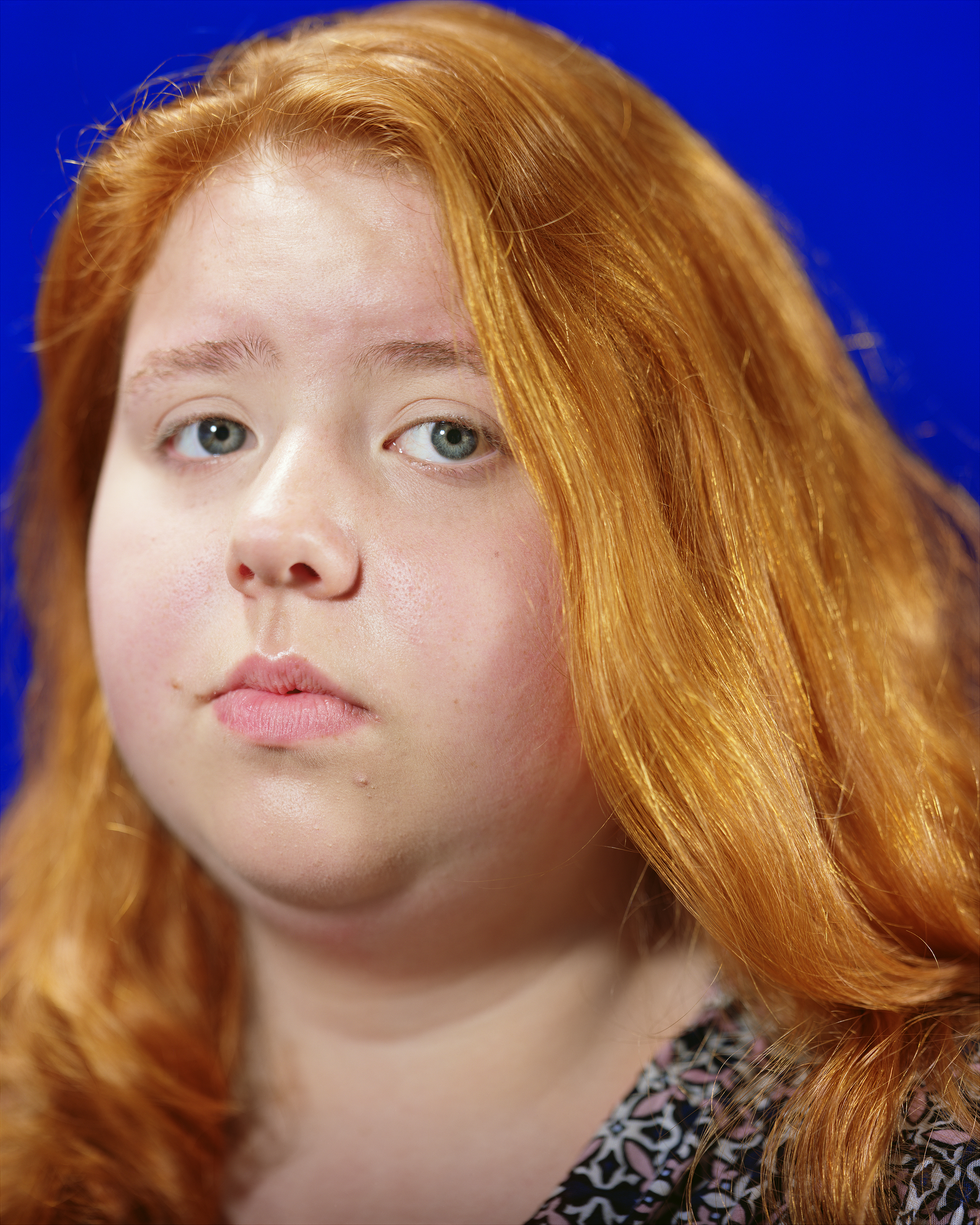 Eva O'Leary, Photography Prize
Shot using a two-way mirror, Eva O'Leary's honest portraits of young women explore the relationships between gender, identity and commerce through beauty rituals. Offering insight into a truly personal female gaze, this is how the sample of 11 to 14-year-old girls truly see themselves.
This article originally appeared on i-D UK.