jeremy scott celebrates 20 years in fashion
From small town Kansas to illuminating the streets of Paris, New York, and now LA, Jeremy Scott doesn't just have his finger on the pulse, he is the pulse. Described by Karl Lagerfeld as his one true heir, we celebrate the many highs of Jeremy's career.
|
14 September 2017, 7:54am
This article was originally published by i-D UK.
Jeremy Scott is a life-force embodied in human form. He is positivity, love and light, health, wealth, and happiness all wrapped in plastic and tied in a big glittery neon bow. He is responsible for making the mullet major, discovering Devon Aoki, for designing fashions inspired by Spongebob Squarepants. He is buddies with Karl Lagerfeld. He shocked the minimalist 90s Paris with his white trash Americana – Wu-Tang t-shirts, finger waves, tramlines, Judith Lieber bejazzled handbags, and gold grills. He is best buds with Björk, has a Barbie doll in his own likeness, dressed Harley Quinn and Miss Piggy, and made a cameo in Larry Clark's Wassup Rockers. He has a documentary of his life Jeremy Scott: The People's Designer. He has referenced Mickey Mouse and McDonald's, designed footwear and apparel with Adidas and is the Creative Director of Moschino. He has dressed every popstar of note including Beyoncé, Justin Bieber, Miley Cyrus, and Rihanna. He counts Madonna as a key collaborator and friend.
Last week he celebrated the 20th anniversary of his eponymously named Jeremy Scott label in New York with a past, present, and future celebration of his greatest hits. Watched by Lourdes Leon, Nicki Minaj, and Paris Hilton, his legion of longstanding muses that took to the catwalk included Liberty Ross, Gigi Hadid, and of course Devon Aoki. Jeremy is one in a billion, a shining bright shooting star always on the ascendency, his enthusiasm and zest for life as compelling and true as his awesome body of work. His creations are a glimpse into his fairytale of a soul that looks like Disneyland but with booty dancing and bucking broncos — wearing them is optimistic, a life where you wake up full of swag and sass.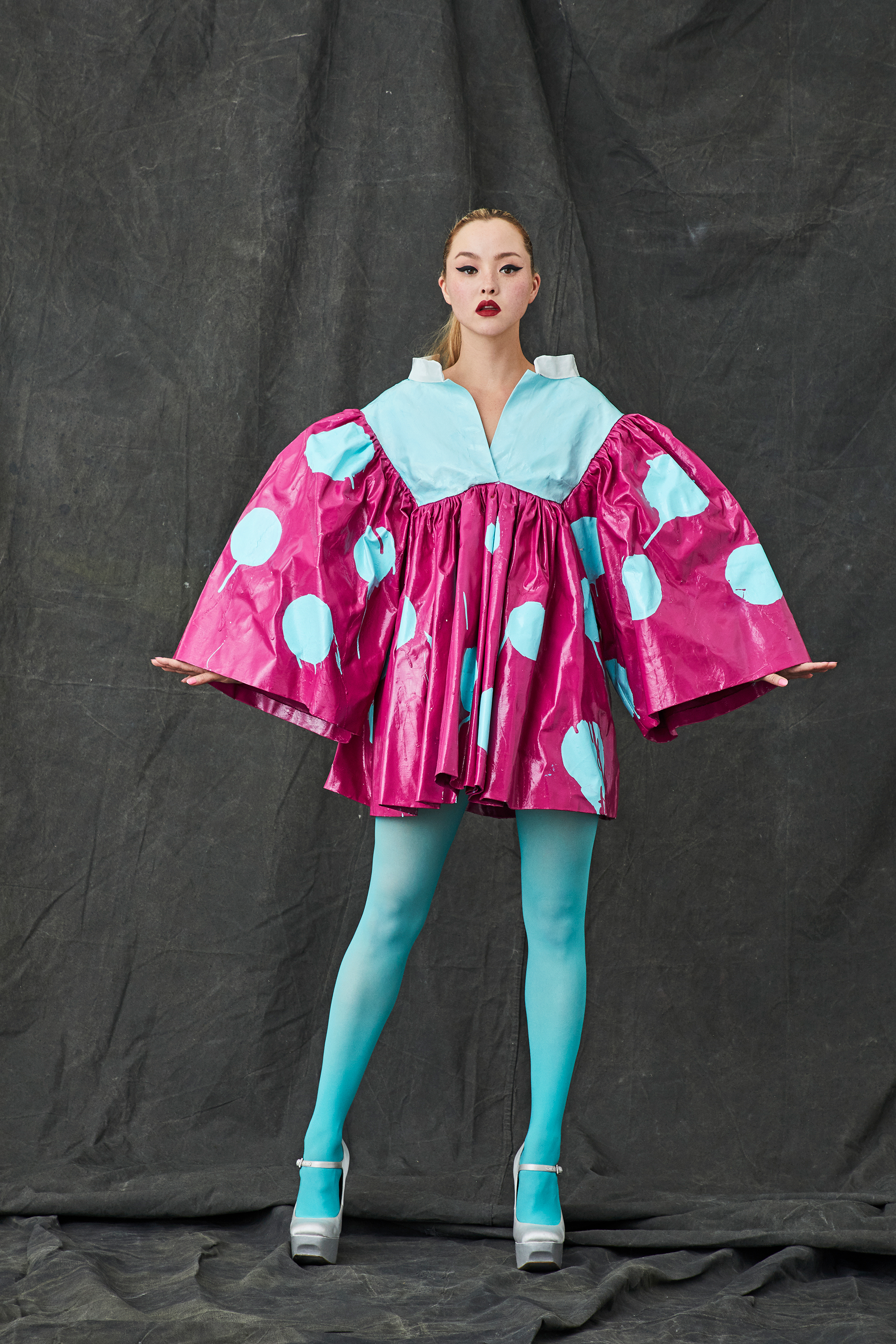 Standing outside his newly acquired LA based studio, we buzz the buzzer while melting in the record breaking 110 degree heat. The door swings open and Jeremy leaps into the vestibule, looking exactly the same as he did 20 years ago. Like The Picture of Dorian Gray there stands a framed photograph to the left of the stairwell that sees a twenty-something Jeremy as a pop art Saint Sebastian, impaled to the tree by arrows and a hefty bicycle chain, his loincloth formed out of a vintage Madonna tee with his mullet curling about his shoulders, lensed by none other than Karl Lagerfeld. In the huge art deco building colleagues busy themselves over the latest top-secret Moschino collection as we walk up the stairs by his archive, past the Cadillac couch and the huge outside rooftop garden, via his library of art books and fashion magazines and into Jeremy's private office. Opposite stands his porcelain profile bust as seen in the legendary short movie Starring with Tori Spelling and Asia Argento, as we take a glance at his MTV Moonman, step over his faux leopard rug, perch at his pristine desk, perfectly lit by some Ettore Sottsass lamps, we notice through the window the iconic Hollywood sign standing proudly visible over his left shoulder.
In light of his two decade anniversary, we shot the breeze with our longtime friend and ran over memories, from way back when through to the wonderful now, and celebrate everything this visionary has achieved to date. Long may he roar.
On moving to Paris:
I told my mom, "I wanna go where fashion is created, I wanna go to Paris!" She was like, "You don't speak French, you don't know anybody there, you have no money, you have no place to live, this is irrational and stupid." I was like, "OK mom, well I'm doing it, sorry." On the first day I arrived in Paris I remember getting off the plane, I put all my stuff in my apartment and I took the subway, and someone stopped me. He was a Gaultier model and was like, "I love your look, I'm having a party on the weekend, you should come." Then I got off the metro and was walking down the street and some TV crew from German television were like "Hey, can we follow you, we love you!" I was like, "Sure!" Then I went to a gallery and this photographer came up to me and was like, "I have this magazine, I would love to do a feature on you." I was like "WOW! This is my first day, I can really get into Paris!"
On doing it for himself:
I ended up going to that party and became friends with Axel who was a model and the party promoter in town. He was fun, spoke English, had cool style, was really into what I was all about. He started hiring me to show up to parties, so I'd show up in my regalia that I would already wanting to be wearing, and get paid, and just be hanging out and meeting friends. I was sleeping on somebody's floor and I was complaining all the time about why I couldn't break through and why I needed this chance. And Axel literally said to me, "Well if you are so good, why don't you just do it yourself?" That's why I finally ended up doing my own show. I owe him. I don't think he even realizes. Friends helped with the venue, another helped with lights. I had been hanging out with cool people so I was able to start casting them for the show. Everyone was part of it. There were 25 or 30 looks, it was respectable. This was before the internet: my first show was televised in France. After the next show I won the Venus de la Mode award for best new designer.
On Devon Aoki:
The third collection, the White show, was when everything turned around. That was Devon's first show. Devon had had her picture taken and ended up in i-D or The Face or both. I was so excited. I had a friend call her agency every day for a month, saying I had to have her in the show. She was 13. I had to bring her from London with her mother on the Eurostar, and here comes this little baby turtle, she's so CUTE! (squeals). It was love at first sight. I was already enamored. The whole collection was based around her, she was the muse. It was all about this baby woman. It had to be her, she was the centerpiece. It was the first show we did together and we are together forever, to this day.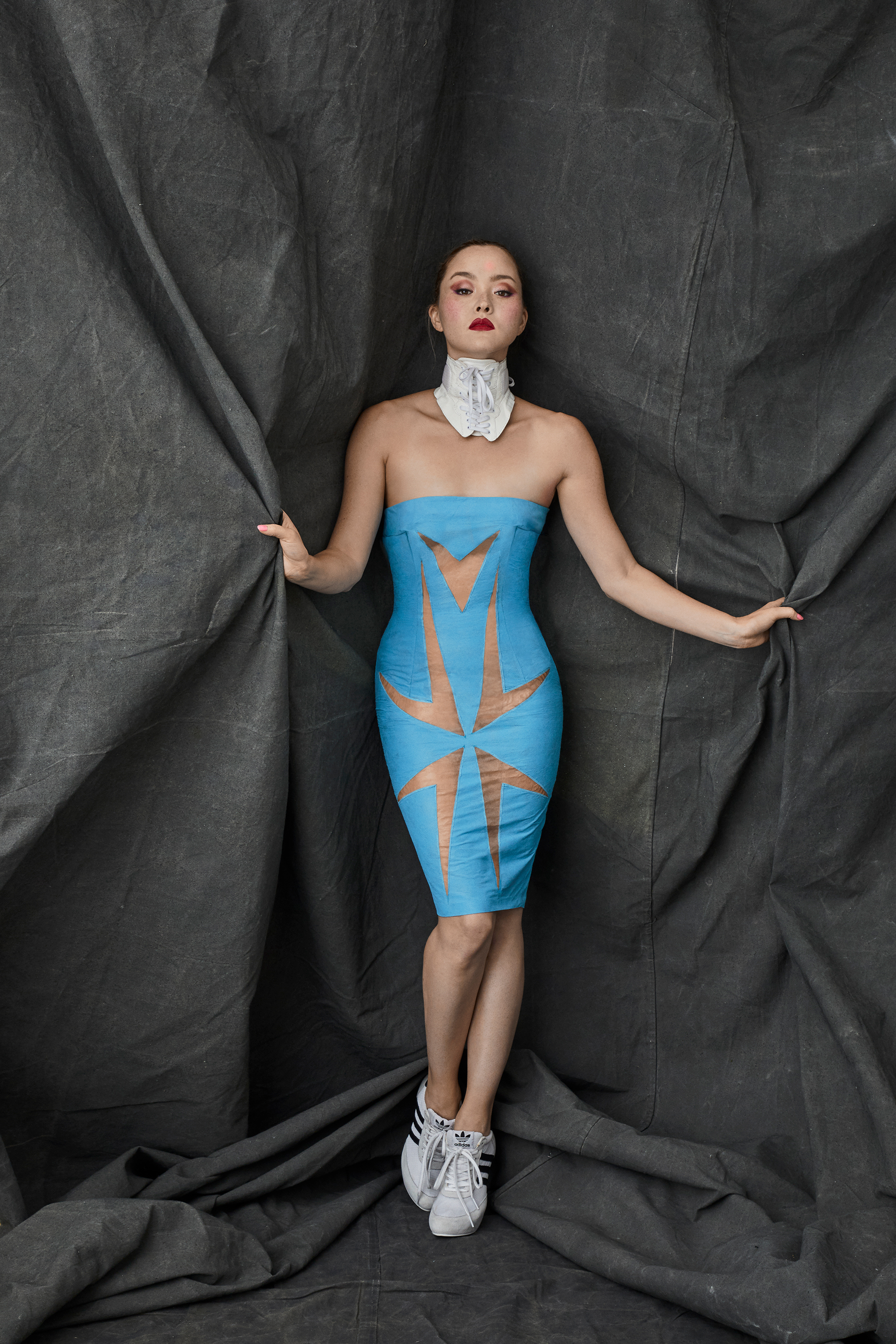 On Karl Lagerfeld:
Michel Gaubert does the music at Chanel and after we started working together, Karl Lagerfeld would start sending messages to me via Michel. It was a little like Dangerous Liaisons, then after the fourth show, Karl wanted to book Devon. He wanted my muse, so Devon came to Chanel, she did the ad campaign, and there would be messages from Karl via Devon to me and vice versa. I finally met Karl thanks to Terry Jones (Co-Founder of this very magazine). Terry said to me, 'We are doing an Elevator issue, who would you like to shoot your portrait?' I said "Karl can do my portrait." Terry loved the idea, so he asked Karl and he said he wanted to shoot a self portrait with me and Devon! So I came to the Chanel couture show, I have my Judith Leiber Teddy Bear bag, we get in the elevator, I strike one of my poses. Karl would have me come to the studio when he was shooting and have me style things or have me on set when other people were styling and ask my opinion over theirs, or he would photograph me or photograph me and Devon and invite me to the Chanel collections and to sit with him during fittings. It was insane and amazing!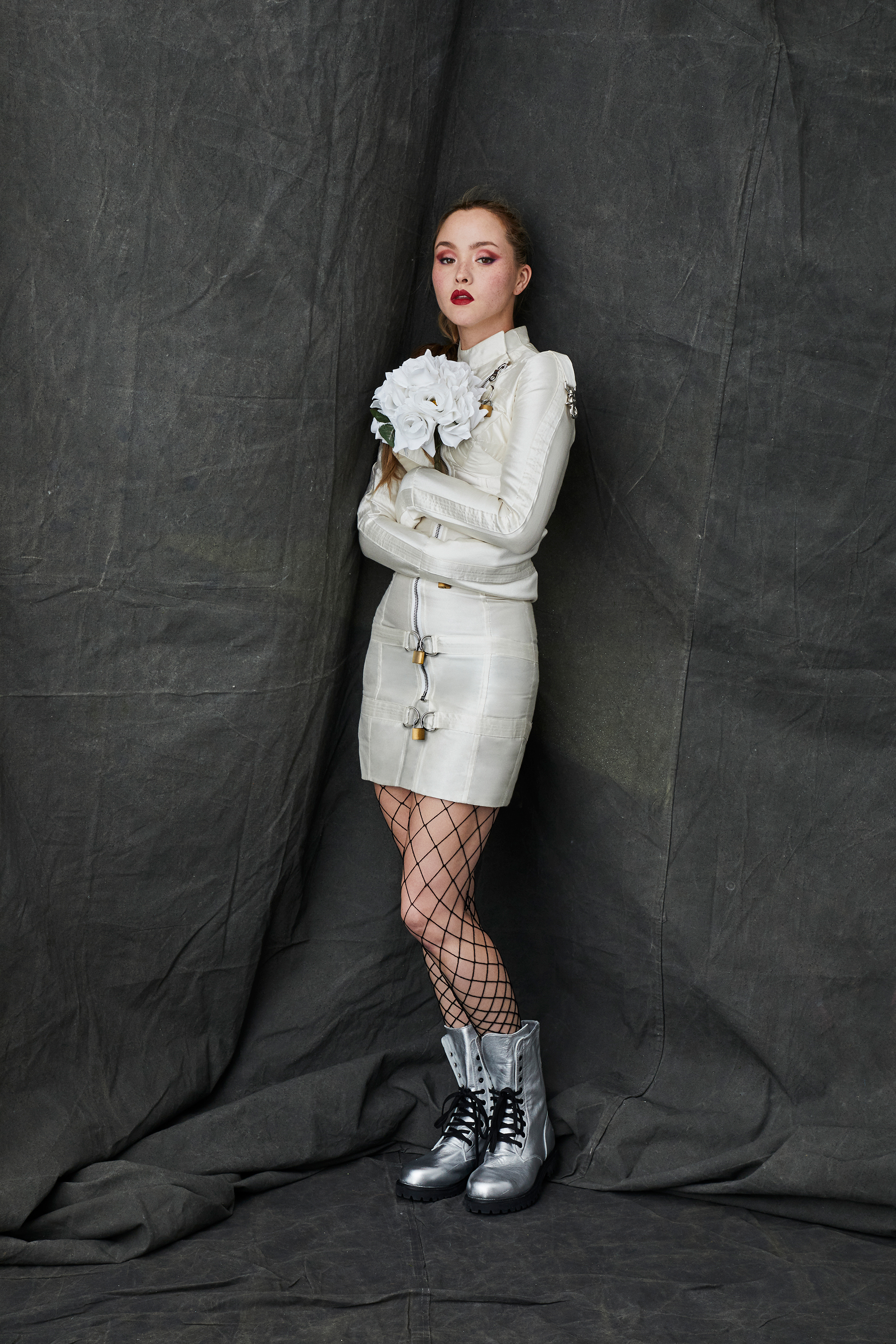 On fashion royalty:
When did I first meet Terry Jones? WOW, this is a really hard question, it's like asking when did you first meet your mom and dad? When you ask about Terry you are asking when I met my father. I just remember him telling me early on, "You are the new punk." And I thought "My GOD!" Anyone else telling me this wouldn't matter, but to have him tell me this, it matters. Isabella Blow came to visit me a few days before the White show and I had a lot of wonderful times with Izzy. She became a really big supporter, she placed an order and she was just touting my name. She was a great patron and so passionate and would give her last fucking dollar to someone if she thought they were creative and needed it. There was never a thought to herself or her wellbeing or if she was hungry, she was so selfless it was all about supporting creativity. I spent a lot of time at her apartment and she would beat down the door of someone if she thought they could help me, to sponsor me, to get me material for something, anything she could do, she was a really, really big champion. I moved to Europe because of people like Izzy.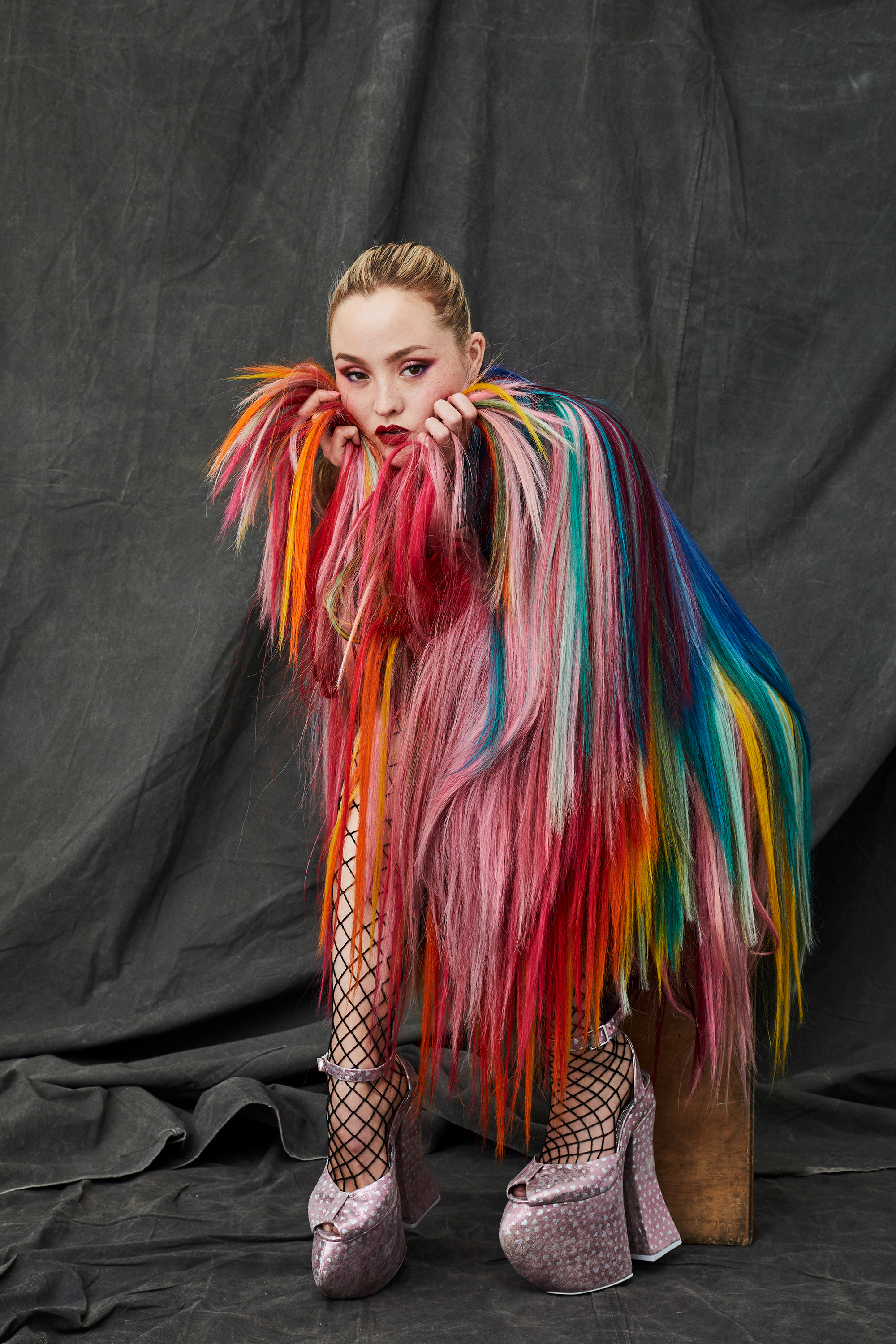 On American glamour and moving back:
I came to LA for a portrait with Mario Testino for Vogue — it was also Carine's birthday and Mario threw a party for Carine in his bungalow at the Chateau. I met Kate Moss, we became friends and went to Disneyland together, it was so glamorous! It was my glamorous world of high fashion but in America! I felt like my two worlds were together. Hollywood felt so glamorous and I fell in love with it. I came back shortly after and each time it was like I felt air again. It was oxygen. Then I would go to Paris and the day I came back, Karl was shooting me and Devon for German Vogue. He said, "There is something in your eye, what is wrong?" I said, "I miss America." It didn't make any sense to move from Paris in any way, shape, or form, but it made sense emotionally. I was on top of the world with Karl touting me as his successor, "The only person who can take Chanel on after me is Jeremy"! You know, everyone is enamored by our very odd friendship. I had my own television program on French television, everything was great, but I felt like I was being put in a box. I wasn't ready to be Karl's successor, I wasn't ready to finish being me, I wasn't ready to take on any of the job offers, I wasn't ready for it. It wasn't who I was. So I dropped out of a scene and created a new one.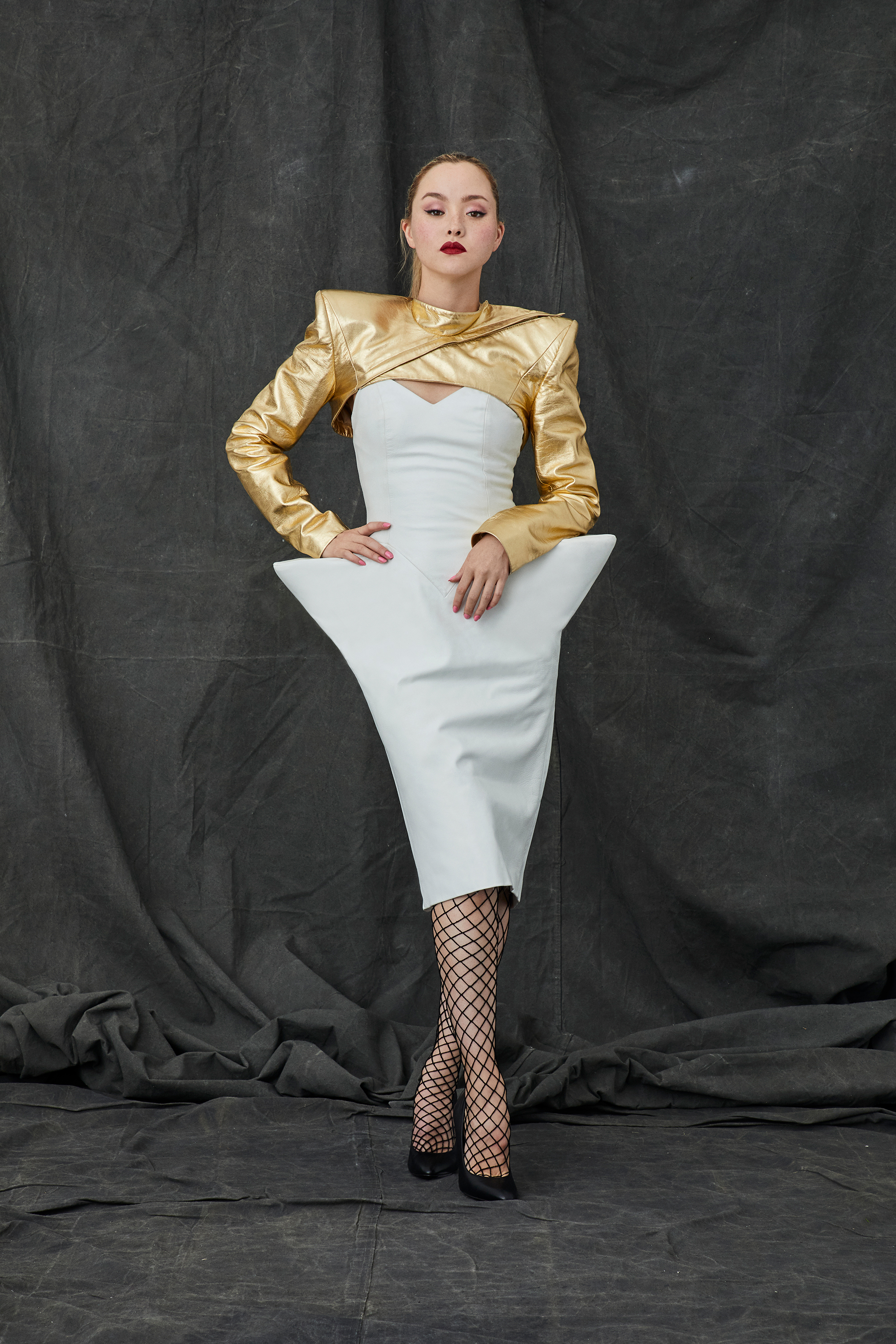 On Björk and Madonna:
After my third show Björk and Madonna started wearing my clothes. Björk called me and I did her whole Homogenic tour — she wore my iconic wing dresses. Madonna started wearing me when I was in Paris. Kylie went for it, she is super cool and super adorable and wore a chiffon piece for her album cover. From the beginning I was already doing celebrities I grew up with. Locomotion I was listening to in school, Björk was the first concert I saw as The Sugarcubes, Madonna was the first concert I saw in New York when I moved there. But when you get into Rihanna, Katy [Perry] and Miley, you are talking about people in reverse, they grew up with me. Katy came up to me at an event here and told me I was her favorite designer and one day she would like me to make her costumes. Rihanna was an Island girl, figuring out who she was — I dressed and started making clothes for her early on. Miley was a child star who was changing and growing up in front of people, I was one of the first people to embrace her as an adult. She loved what I was doing and wanted to wear my clothes, so these are girls who I've been part of their lives. Not only are they friends, but they are family now.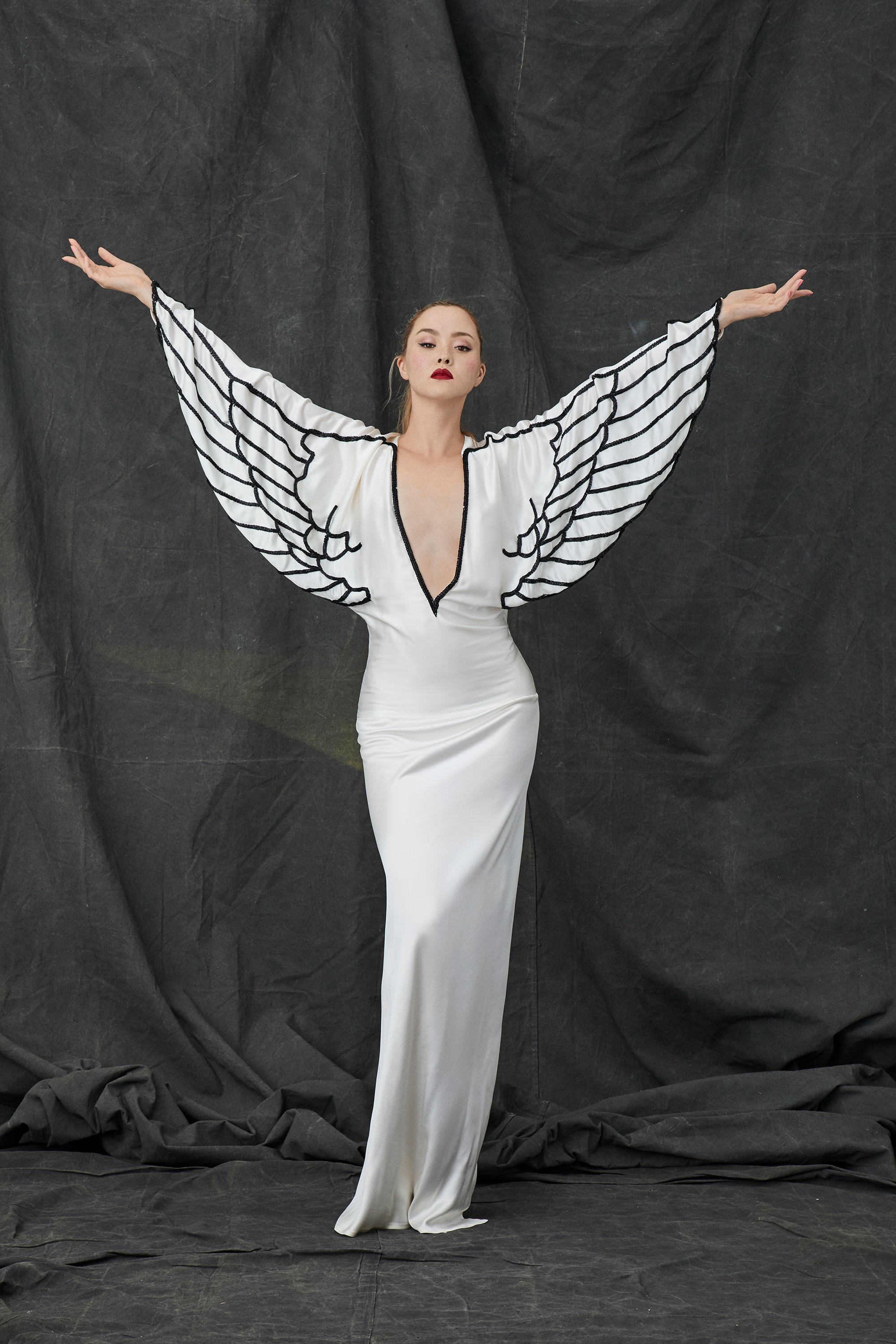 On Madonna:
My favorite all-time collaborator is Madonna. I grew up with Madonna so my relationship is always going to be different with her — it can't not be. There's a fulfillment that I get from working with her that nurtures the child in me that was ostracized, that was beat up, that was picked on, that was ridiculed, daily. Back then I would think, "One day Madonna is going to be my friend and these people are all going to have to fucking suck it." That was the only way I could get through the day. I mean literally get through the school day. By having this belief that one day I would be friends with her. Seeing Truth or Dare, seeing how she embraced her gay dancers, seeing how she embraced the flamboyancy of gay culture and how concerned and genuine and loving she seemed and how cool she made it seem to be gay. She was my beacon of hope. I would think about her every day and I would try to not mentally be in my body when people were tearing me down. Every time the bell rang to change classes, going to the hall to get my books would be an ordeal — someone is going to say something, someone is going to laugh, someone is going to throw something at me, something is going to happen. Not to be overly dramatic but this is the truth.