selena gomez opens up about loneliness, fame and social media
"I feel like I know everybody but I have no friends."
|
12 September 2017, 10:42am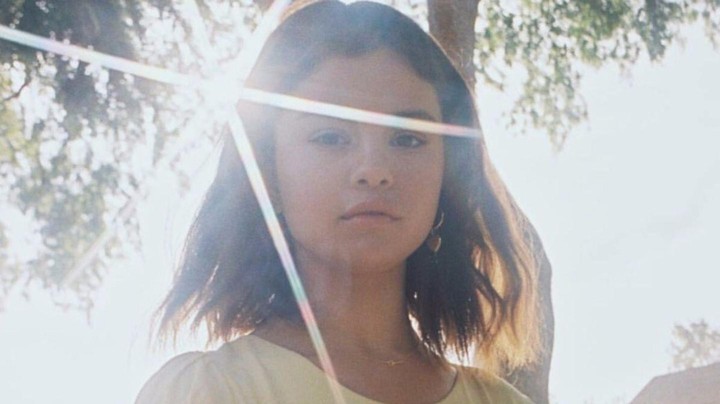 Selena Gomez has bravely opened up about her struggles with mental health issues, fame, loneliness and social media in a new interview with Business of Fashion. In it she talks about the long, hard process of learning to embrace positive thinking.

"It's a lonely journey to really figure out where all this stuff is coming from," says Gomez. "And to detach from it. It becomes an addiction, it becomes a habit, retraining your mind to not go to these negative places when you say something wrong, do something wrong, when you wear a certain thing or represent a certain culture. But it is lonely, I had to lose a lot of people in my life to get there."
She discusses the need to focus on relationships irl, and gaining perspective on what being world famous means on a personal level, saying: "You have to figure out the people that are in your circle. I feel like I know everybody but have no friends. I have like three good friends that I can tell everything to, but I know everyone. I go anywhere and I'm like, 'Hey guys, how's it going?' And it feels great to be connected to people, but having boundaries is so important. You have to have those few people that respect you, want the best for you and you want the best for them. It sounds cheesy, but it's hard."

The Fetish singer, who famously took a break from Instagram and Twitter last year, also described how social media has impacted her happiness, friendships and quality of life. She said: "I see a disconnect from real life connections to people, and that makes me a little worried. I do think social media is an amazing way to stay connected, to learn more things about what's going on outside your little bubble, but sometimes I think it's too much information. The biggest challenge is separating what you see on your phone from what is your life."
For someone who's so wary of social media and the influence it can have on personal wellbeing, Selena is currently the most followed person on Instagram, with 126m followers to date, though she says she has no idea how it happened. "I don't even understand it, no. I really don't," she tells BoF. "I love the app, and that's all that happened. I think I was probably too vocal on it. Maybe too real, and have gotten myself into a little bit of trouble occasionally, but I think people liked the authenticity that I represented -- poorly sometimes. I don't have a formula, I don't really think about it. Maybe that's why, because I don't think about it."
Selena has consistently been open about her ongoing mental health journey, cancelling her world tour in 2016because of anxiety and depression, and making a powerful speech at last year's AMAs, her first public appearance in months, where she spoke about her personal struggles and moving on, telling the audience: "If you are broken, you don't have to stay broken."
Rather than shying away from her problems or treating them as something to be ashamed of, Selena has become an advocate for mental health awareness. She's also an executive producer on Netflix's controversial 13 Reasons Why, which follows the events leading up to and aftermath of protagonist Hannah Baker's suicide. Speaking about whether mental health has become a defining issue for millennials, Selena tells Business of Fashion: "I feel like it's always been there. When I took time to learn about my feelings and my frustrations, and where things stemmed from, there was this huge fog lifted from my life because then I understood it. It's all about learning. I hope we are the generation that gets to bring that up a little bit more, but I do believe it's always been there."