after naomi campbell closed off-white, designer virgil abloh took the knee
Rather than bow, Virgil kneeled to support the NFL players attacked by Donald Trump for their anti-racism protests.
|
29 September 2017, 4:55pm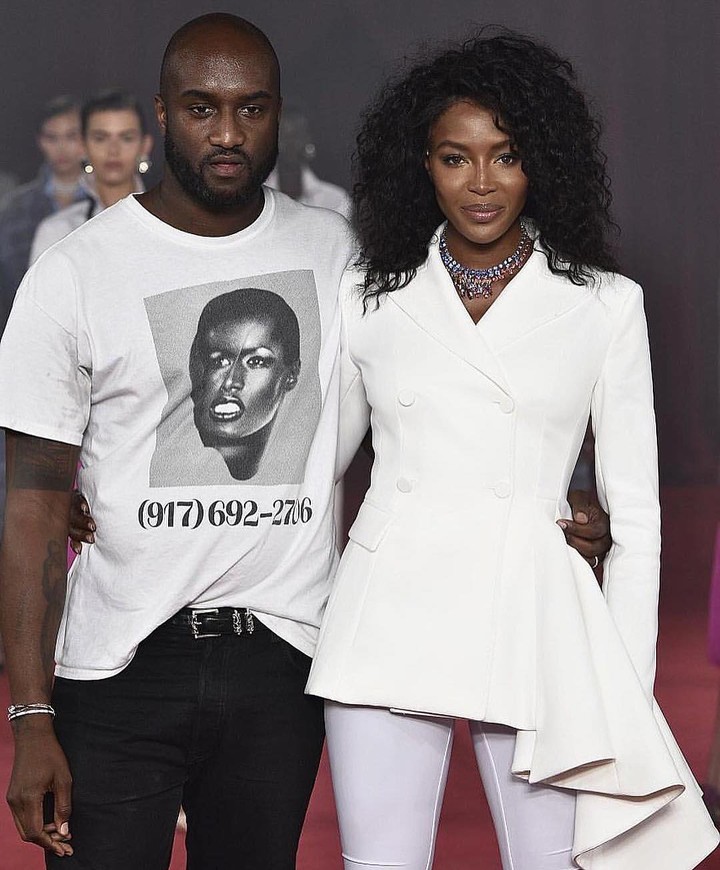 @off____white
Virgil Abloh is the latest high profile figure to 'take the knee' in solidarity with NFL players who have been attacked by Donald Trump for kneeling during the national anthem.
This mode of protest began in 2016, when San Francisco 49ers' quarterback Colin Kaepernick knelt during the anthem because, he explained, he was "not going to stand up to show pride in a flag for a country that oppresses black people and people of colour". A handful of other NFL colleagues followed suit, in support of Kaepernick and his message.
Last Friday, Trump slammed the players in an an outlandish speech. "Wouldn't you love to see one of these NFL owners, when somebody disrespects our flag, to say, 'Get that son of a bitch off the field right now, out, he's fired,'" the President fumed. Unsurprisingly, there was major backlash, with a ton of celebrities taking to their social media accounts to support the NFL players that chose to #TakeTheKnee.
At the end of his much-hyped Off-White show in Paris last night, closed by HRH Naomi Campbell, Virgil Abloh also took the knee in solidarity, instead of the usual wave/bow combo -- proving he's not only got style, but substance too.