dress up imagines a future in which women are the sole survivors
We're premiering the haunting new short film "The Dinner", featuring friends and muses of the perfectly feminine Australian label.
|
25 September 2017, 6:16am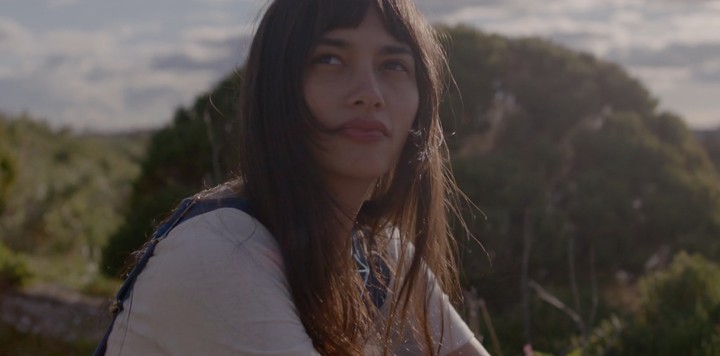 Last week, Dress Up designer Stephanie Downey held a secret screening of her new short film, The Dinner, which, directed by her partner Christopher Hill, stars long time friends and muses, and features the appropriately atmospheric original music of Jonnine Standish. With its languid pace and attention to fine detail, The Dinner perfectly captures the label's ethereal personality and effortless charm. Basking in the film's glow, we spoke to Steph about how the ambitious project came to be.
The Dinner is such a beautiful film, how did it come about?
Cinema has always been a huge influence on me. I've dreamed of making a short film for Dress Up for years, to show the clothing in motion, capture emotion and build more of a story around the brand. Christopher is a very talented director, so it was inevitable that we'd eventually make something together.
It's really stunning. Can you tell us something about the idea behind the film?
The story is intentionally a little ambiguous, but based on the idea of a post-apocalyptic future, where women are perhaps the sole survivors. Their lazy last days are filled with simple daily routines as they try to enjoy the tranquil simplicity of their lives. My initial idea was that a small group of women, who were living in this desolate seaside environment, had a ritual of collecting inedible vegetation to prepare a formal dinner. Christopher built more of a narrative by adding rivalry and tension in the relationship dynamic between the women.
The setting is incredible, where did you shoot it?
The film's idea was built around the location, which is a flooded salt pan. It's basically a dirt road alongside the water, with a row of beach huts built in the 50s. The area is overgrown with an amazing variety of succulent plants. It has a surreal and eerie feeling that instantly sparks the imagination.
It really does. Who else was involved?
We worked with a cinematographer named Sam Chiplin and had Jess Langley producing, Mark Wilsonart directing and Ryan Boucher editing. It was such a great team. I cast the girls, who are a group of talented friends, models and actors. The day we shot was magical, we were so lucky to have a beautiful sunny day in the middle of winter. My friend Jonnine Standish, a musician in the band HTRK, composed the soundtrack which heightens the film. I feel so lucky to have had this whole experience, and so appreciative of everyone involved.