feelin' mighty real at halpern spring/summer 18
Halpern's sophomore show proved that all that glitters is not only gold, but also iridescent and green and pink. FUN.
|
17 September 2017, 3:06pm
After a long day of shows, Halpern took us to the heart of the capital -- the London Palladium Theatre. Was it to be a musical? Was it to be a performance? The audience excitedly took their seats in the stalls and sat down in hot anticipation.
Lights, camera, action -- the stage curtains shone and the D.I.S.C.O. began. Aymeline Valade opened the show, clad in sequinned flares and a big, bolshy jacket. Striding around the theatre seats, it brought home the infectious power of Halpern's clothes. The sequins, the flares, the dancing and the utter glamour of 70s New York seen through the eyes of the Big Apple-born, London-based young designer. This is Halpern's own language of glamour, and his fluency is persuasive.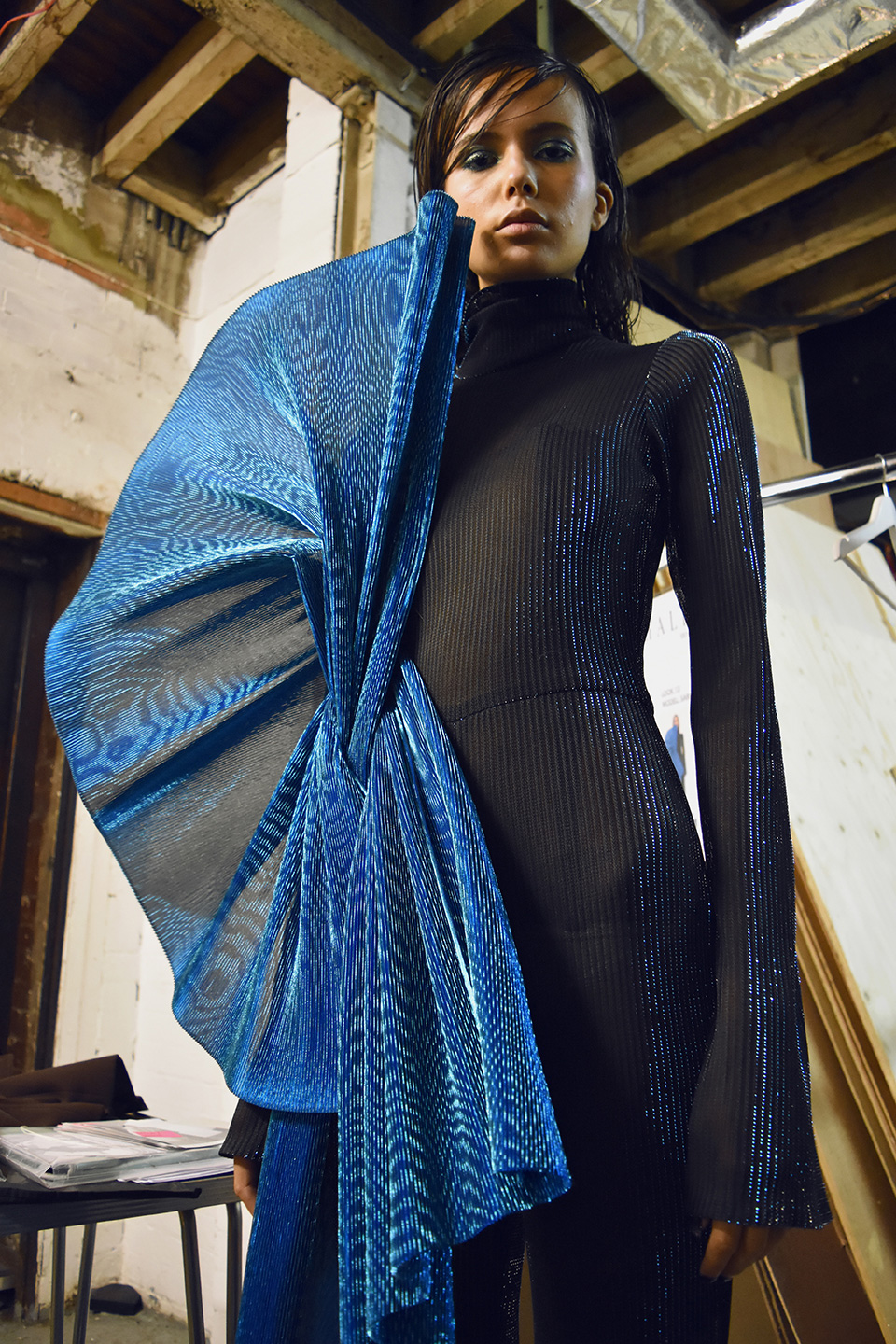 "I wanted to keep the exuberance of it all", explained Michael. The energies were kept high not just because of the young designer's talent, but also the superstar team behind him, including Patti Wilson, Sam McKnight, Isamaya Ffrench, Shona Heath and Michel Gaubert. Each sequin shone with the talent of the team.
There is an undeniable enjoyment to Halpern's work and his refusal to shy away from fashion with a capital F. Which is perhaps what we need in today's times -- there's no more room for being shy or scared. Let us all hold hands and march together. There's glitter and there's hope -- the youth are feelin' mighty real.