Backstage with Brandon Wen's collection. Images courtesy of the Swedish Fashion Council.
royal academy of fine arts antwerp graduate brandon wen awarded first 'challenge the fabric' award
Here's to the next generation of design talent intent on changing the fashion industry from the inside out.
|
14 September 2018, 10:24am
Backstage with Brandon Wen's collection. Images courtesy of the Swedish Fashion Council.
Fresh from his standout Class of 2018 BA show, Royal Academy of Fine Arts Antwerp graduate Brandon Wen walked away with the first Challenge The Fabric Award and is €30,000 richer as a result.
Organised by the Swedish Fashion Council, the first ever CTF award for emerging fashion talents launched on the eve of London Fashion Week and saw six finalists selected from international design schools compete for the inaugural prize. From University of Westminster-graduate Paolo Carzana's imagined utopia to Donghua University Shanghai graduate Yiyuan Sun's considered constructions, the CTF six were all winners in our eyes because each of them are part of the next wave of talent intent on changing the fashion industry from the inside out. In response to increasing fashion consumption, and consequent growing demands for fabrics, the CTF is opening the dialogue about viscose, a biomaterial processed from wood, as an alternative fabric deserving of more use. Each were tasked to push its versatile application to new heights.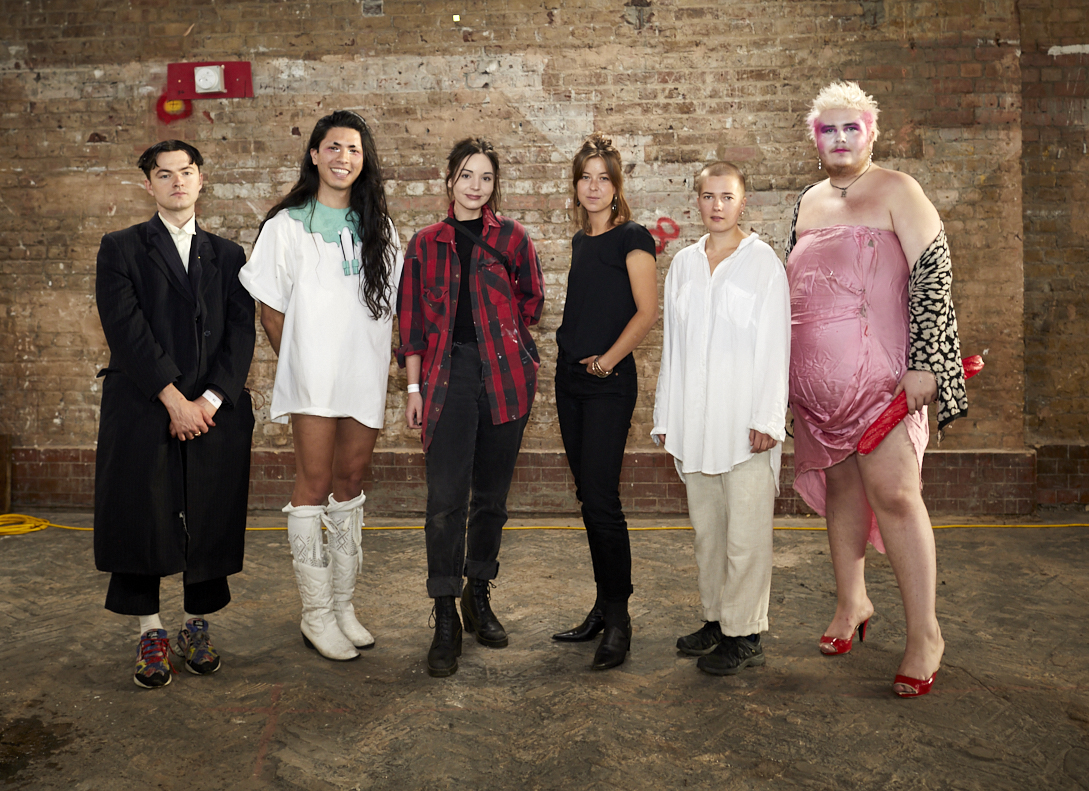 "This is the first international fashion award launched by the Swedish Fashion Council, connecting young creatives with the industry and across disciplines to create awareness, to push limits and to improve the fashion industry in the long run," Jennie Rosén, CEO of the Swedish Fashion Council, explained to i-D.
Only one recent graduate could walk away with the €30,000, and Brandon Wen was a deserving winner. When his name was announced he screamed, danced and partied with his models as they shuffled down the catwalk in their shapeshifting sculptures. "This collection was such a personal journey -- as cheesy as that sounds -- because the whole thing was dedicated to my grandma who passed away during the process," he explained post-show. "I wanted the viscose to integrate seamlessly with the rest of the collection and that was a challenge, but we experimented with the possible weight and textures. It provided a great opportunity to explore issues around sustainability and it's something that I will take forward."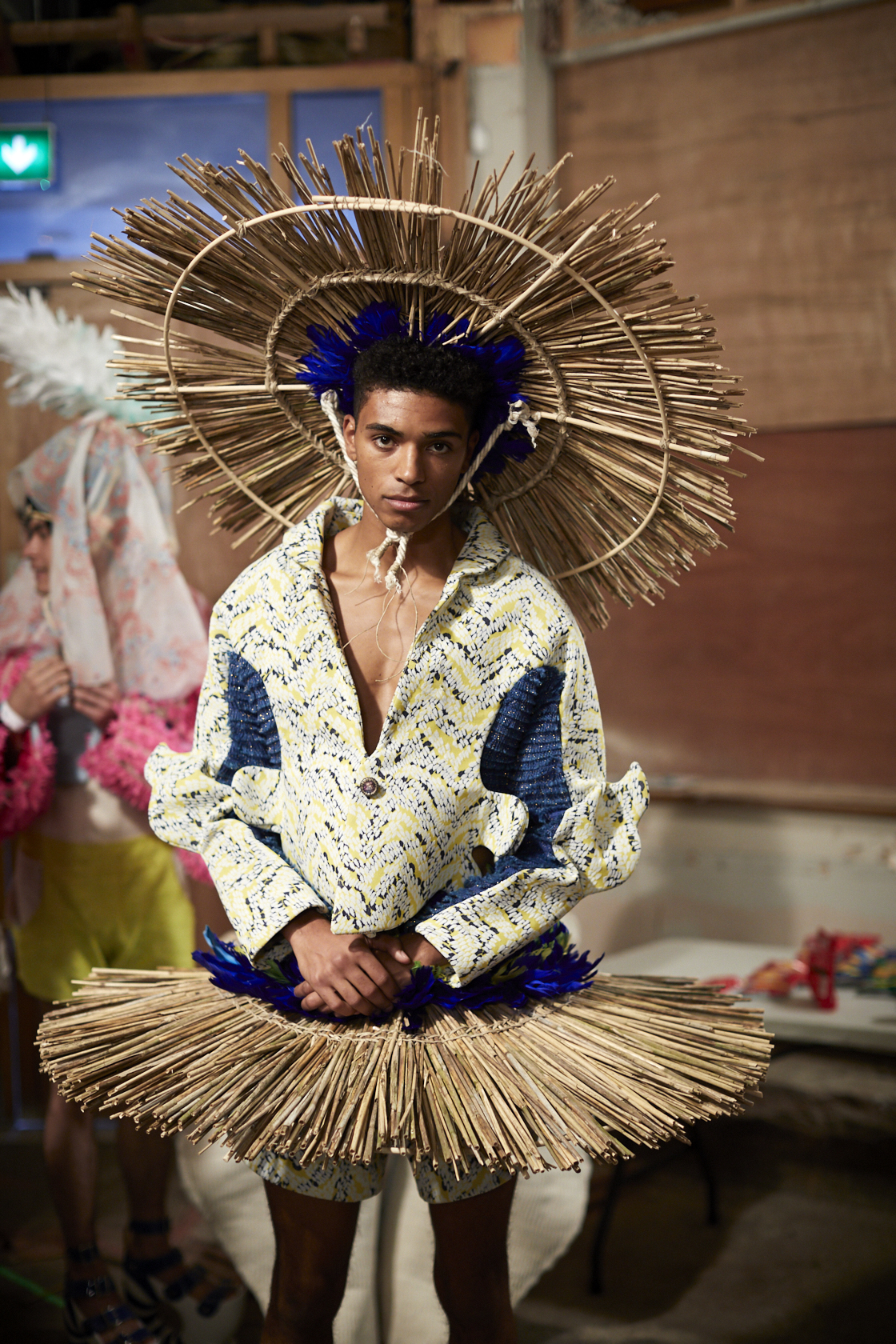 Alongside his imaginative transformations of reclaimed viscose, it was Brandon's expansive and optimistic worldview that caught the eye of the jury of fashion insiders, which included The Gentlewoman's editor-in-chief Penny Martin, Diet Prada's founders Tony Liu and Lindsey Schuyler,Re-Edition magazine's editor-in-chief Jo Barker, Insta-magazine Th_Rlty_Shw founder Tiffany Godoy, founder and designer of Vyner Articles Heikki Salonen, Swedish designer Ann-Sofie Back and cloud-rap artist and designer known as Ecco2K, Zak Arogundade.
"It's inspiring to see the next generation of designers consider sustainability from the very start and make it an integral part of their process, rather than trying to greenwash their brands at a later date," the Diet Prada duo explained to i-D. "Hopefully it can inspire everyone to think harder about their consumption choices and take pride in being an informed consumer."
The Royal Academy of Fine Arts in Antwerp is one of the most reputable fashion design schools in the world. Its alumni include Demna Gvasalia, Martin Margiela, Peter Pilotto and the esteemed Antwerp Six -- Ann Demeulemeester, Dries Van Noten, Dirk Van Saene, Dirk Bikkembergs, Marina Yee and Walter Van Beirendonck. As he's set to embark on his MA at the Academy, Brandon Wen is a name to remember.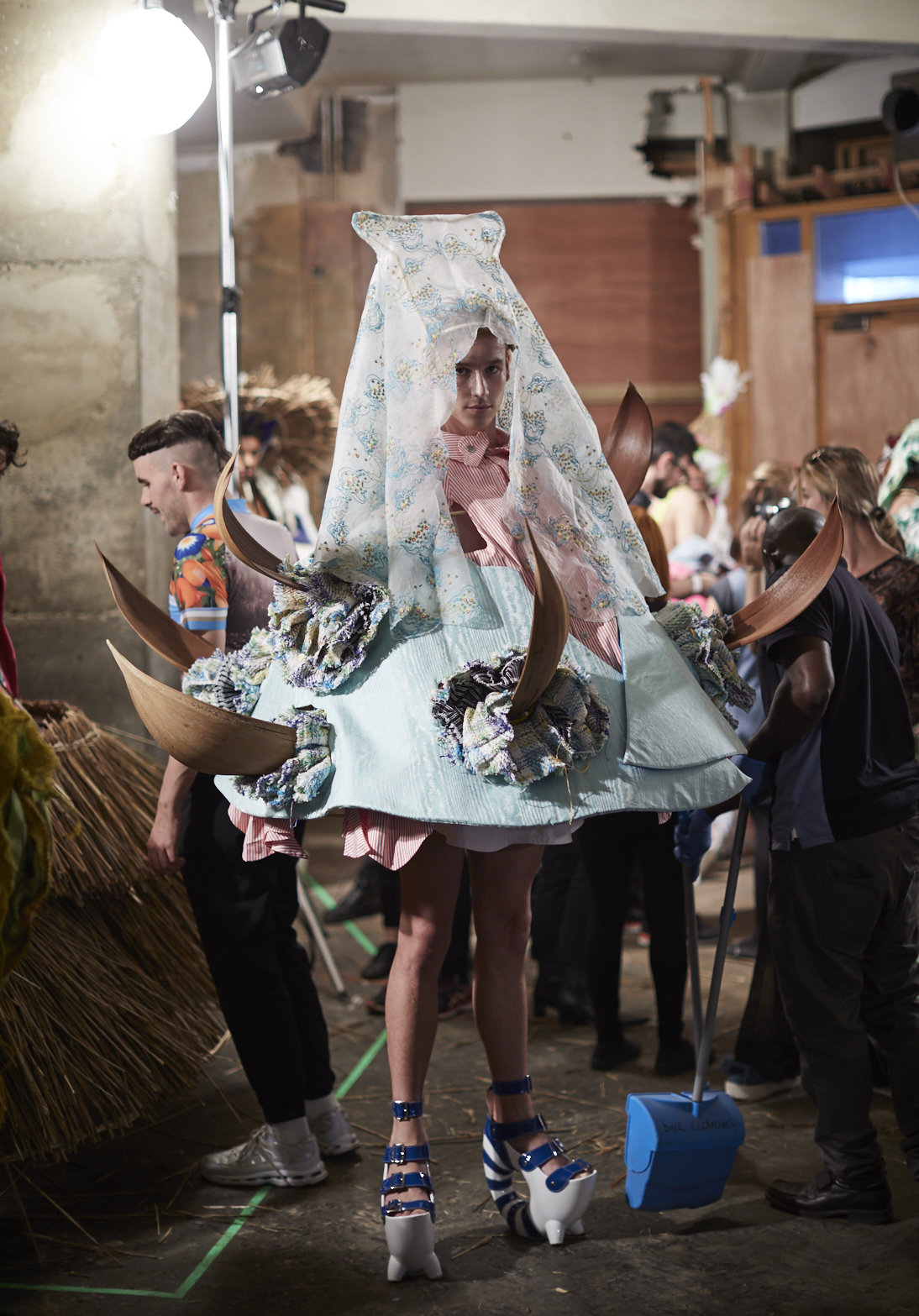 ---