Photography Mitchell Sams
what happened at victoria beckham's london homecoming
"It's about dressing not only our woman, but our women."
|
17 September 2018, 9:48am
Photography Mitchell Sams
What can you recall of 2008? The doom of the financial crash and the "Yes We Can" hope of President Obama? Flo Rida topping the Billboard charts and the first Twilight movie? How about the launch of Victoria Beckham ready-to-wear? "The woman formerly known as Posh Spice has launched a dress collection, and, believe it or not, it's one of the hottest things going in New York this week," Nicole Phelps wrote for Vogue US after the spring/summer 09 debut. 10 years on and few critics would have expected her to be still exceeding expectations.

"Today is a milestone: our ten-year anniversary, and my first show in London," read the spring/summer 19 show notes. "I'm really happy to be able to celebrate this season back at home." While she was the hottest thing going in New York back in 2008, she was arguably even hotter in London. From the Juergen Teller-shot VB-in-a-bag campaign imagery to the Beckham family portrait Vogue cover, all eyes were on "the woman formerly known as Posh Spice." This wasn't just a homecoming, this was a celebration of her place in the global fashion industry. Soundtracked by a Michel Gaubert-produced Soul II Soul megamix, Victoria Beckham spring/summer 19 was a party for the past, present, and future of Victoria, the designer. The tagline for the birthday party has been "Putting the Victoria into Victoria Beckham since 2008." Well Victoria, fashion loves you in 2018.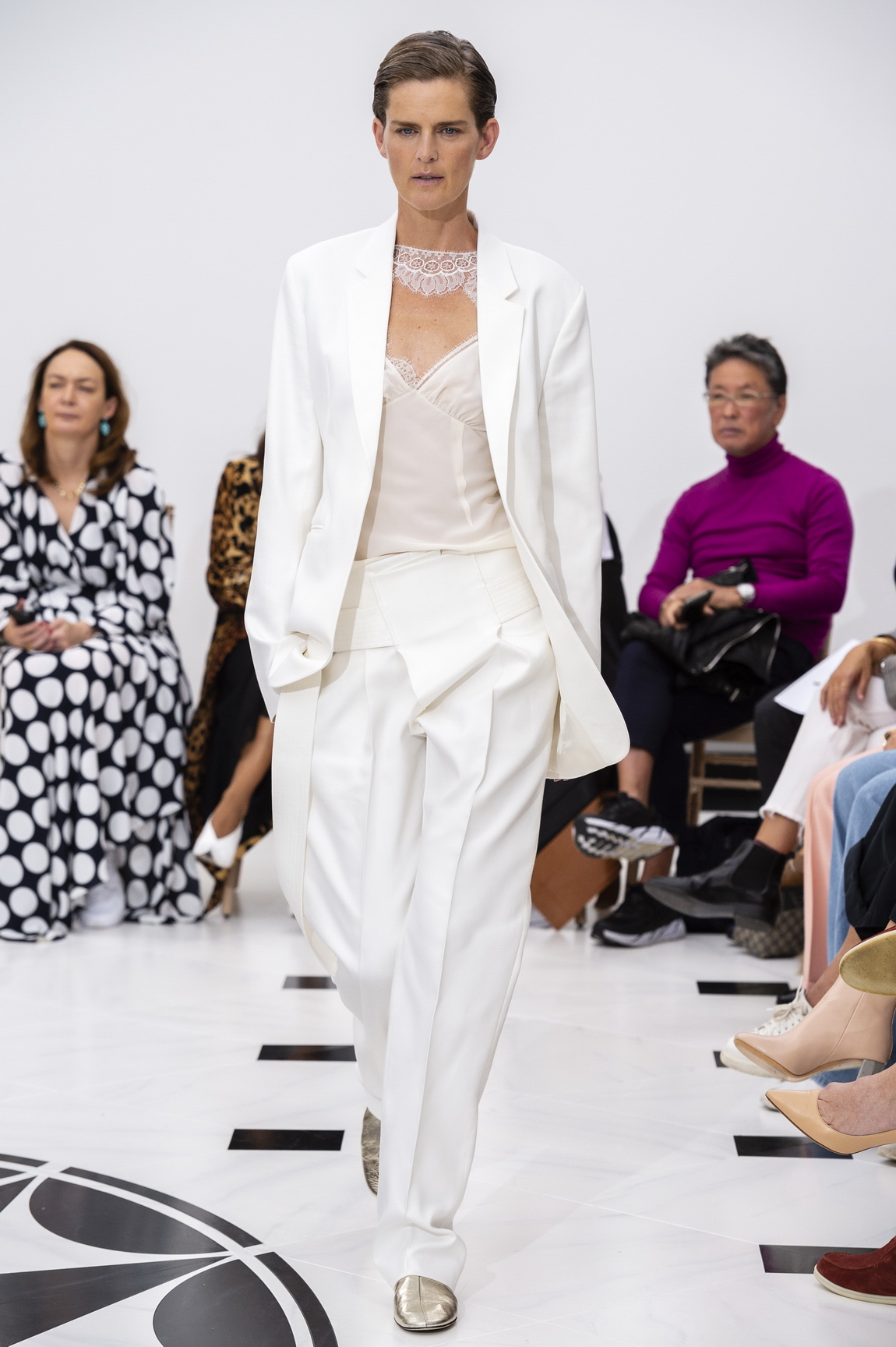 "This collection looks back, but also forward -- it explores the codes of the brand, the identity I've built up over the ten years since my first show," she explained backstage. So what are the codes of Victoria Beckham? Fluid lines, a mix of masculine and feminine, the odd playful print, an arresting mix of unusual colors, and the ability to surprise. "It's also a collection about choice," she added. It's about empowering women. "There are slender and wide trousers, midi and full-length skirts, eased shapes and fitted forms. Brocade and satin, tailoring and fluidity. There's a lightness throughout, that feels modern."
From the moment she unveiled her spring/summer 09 debut, Beckham has built a wardrobe that women want to wear. "It's about making women feel great and celebrating them," she added. "It's about dressing not only our woman, but our women -- reflected in our cast this season, as well as embedded in the clothes," she explained further. "This season I wanted it to be about women as well as girls. I wanted to have women on the catwalk who my customer can relate to." So all-slaying icons Stella Tennant, Grace Bol, and Liya Kebede walked alongside Adut Akech, Edie Campbell, Fran Summers, and more. From Stella opening the show in a sharply tailored jacket and belted front pleat trousers through to Grace in a wrap dress and Liya closing in a lightweight trench, lace bra, and cami combo, the show was a cross-generational celebration of powerful, confident, stylish women. As Philo-philes wonder just what they'll wear from this season onwards, perhaps they've found a new queen.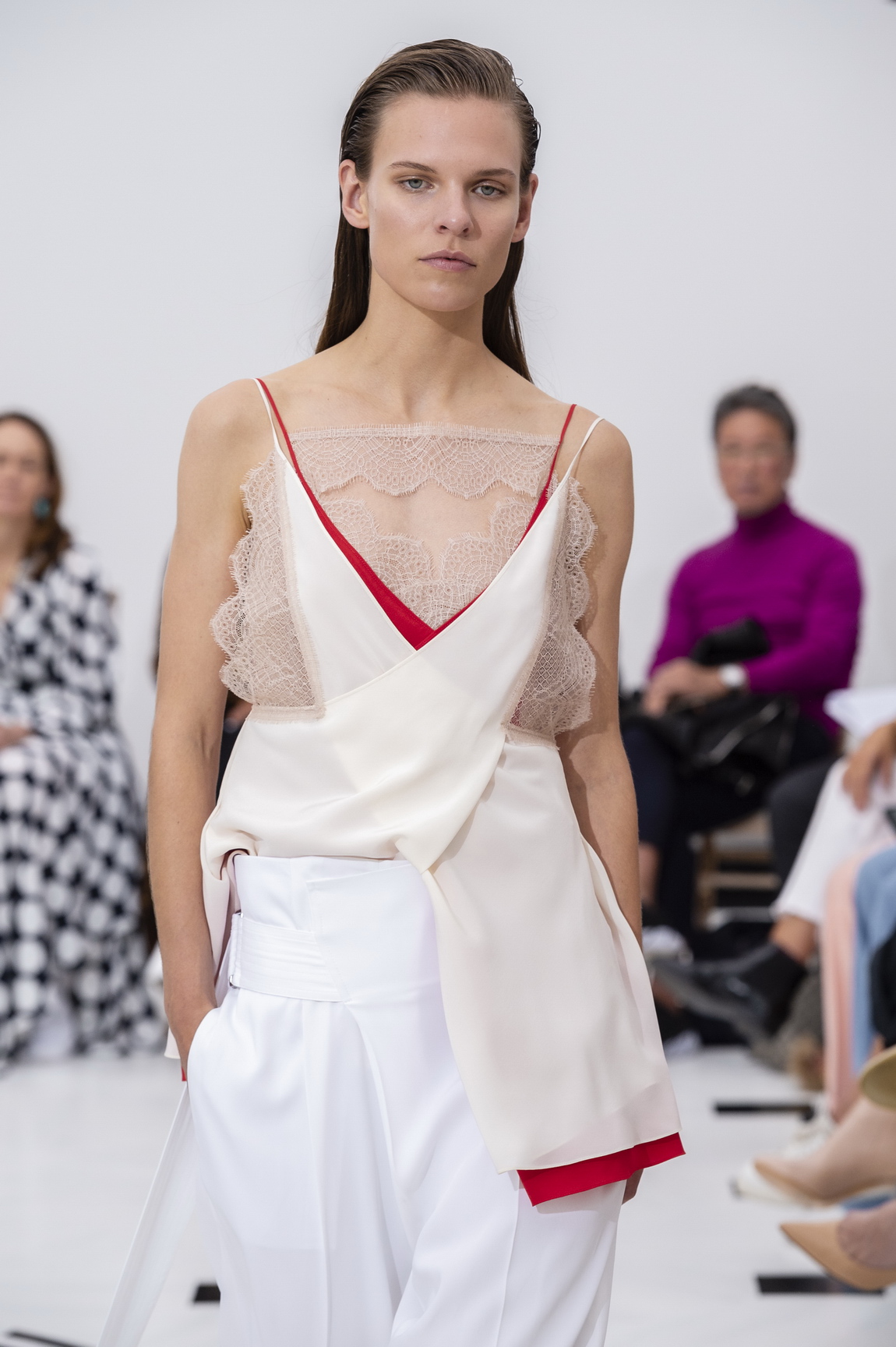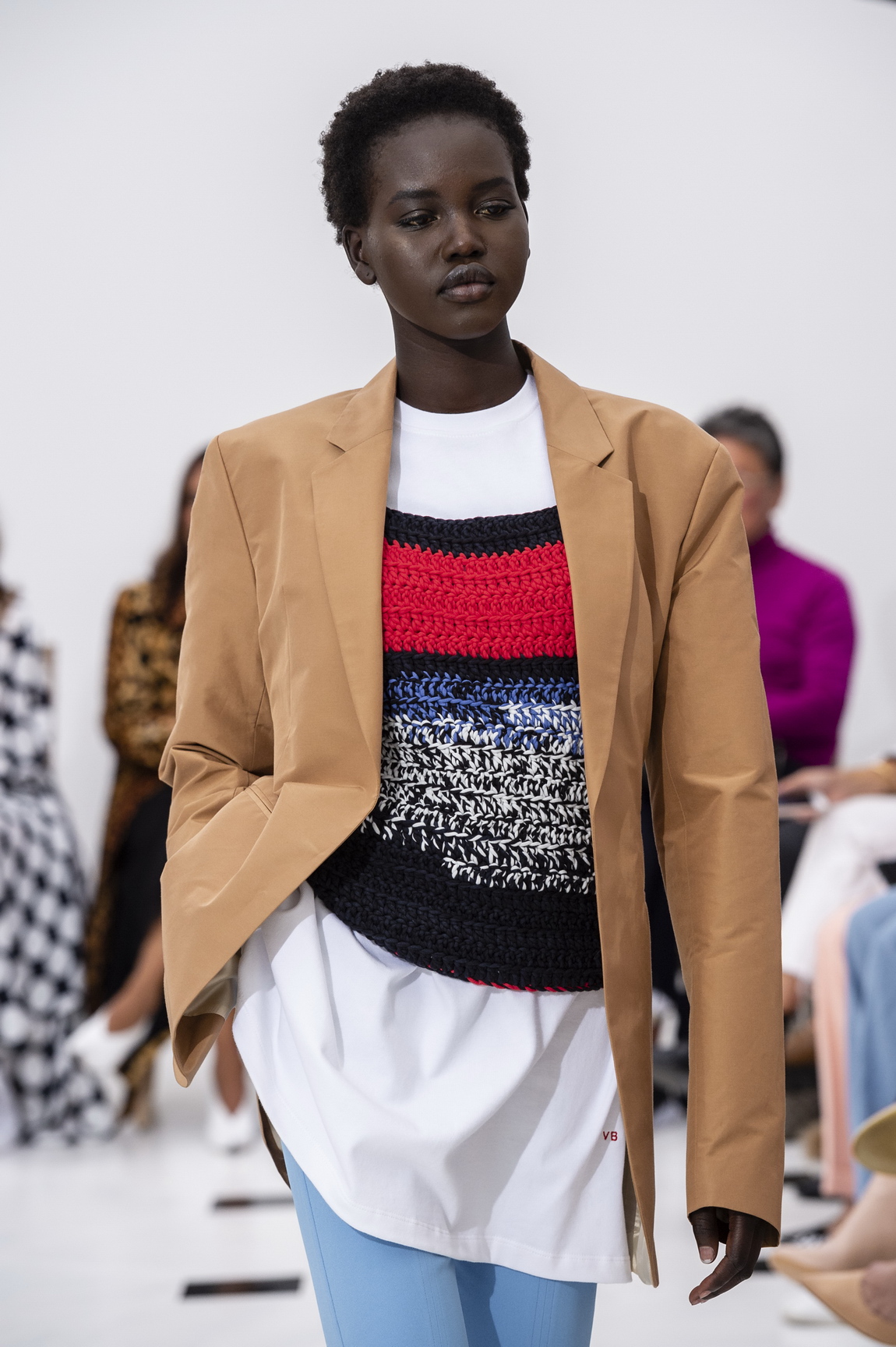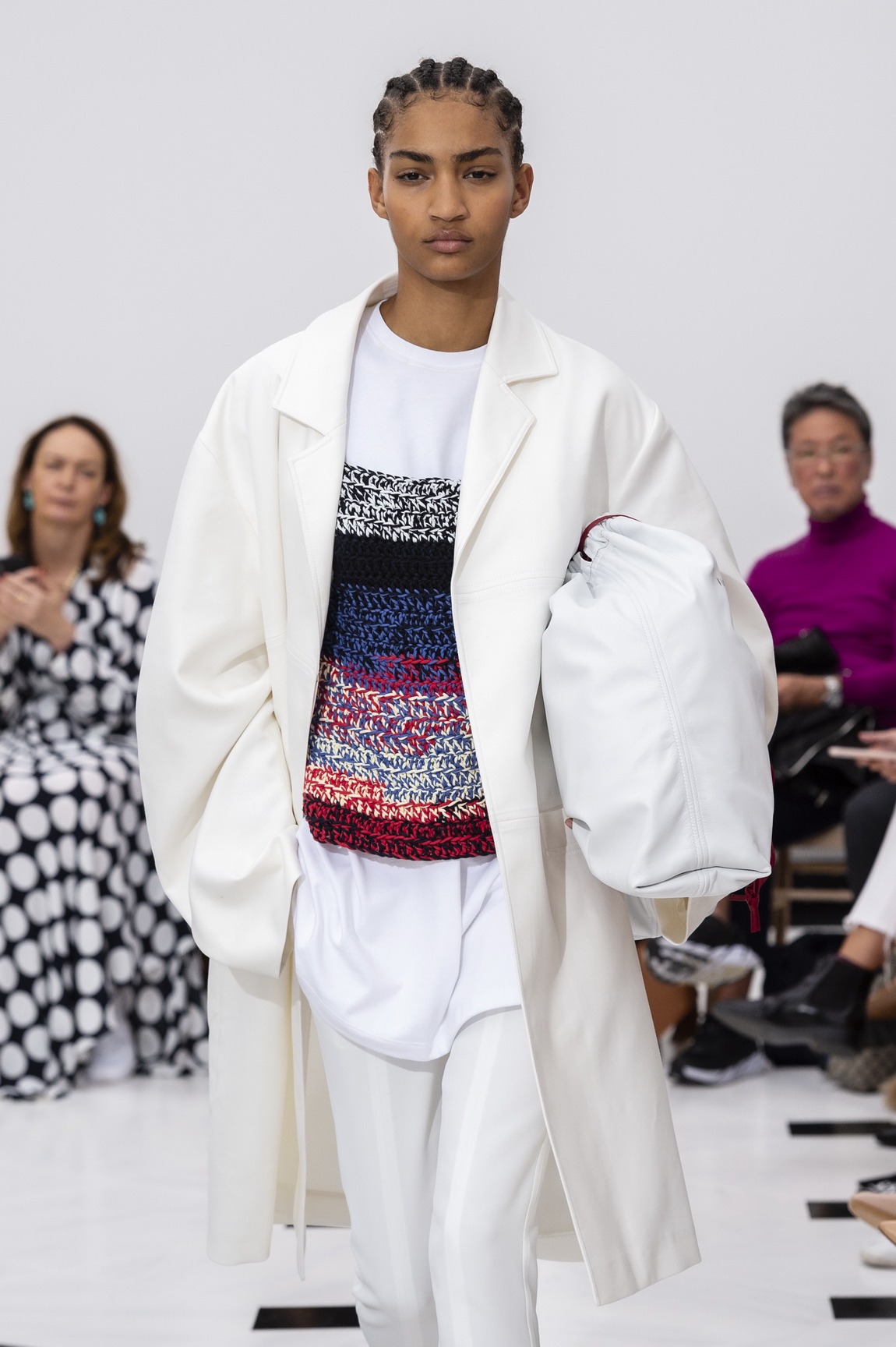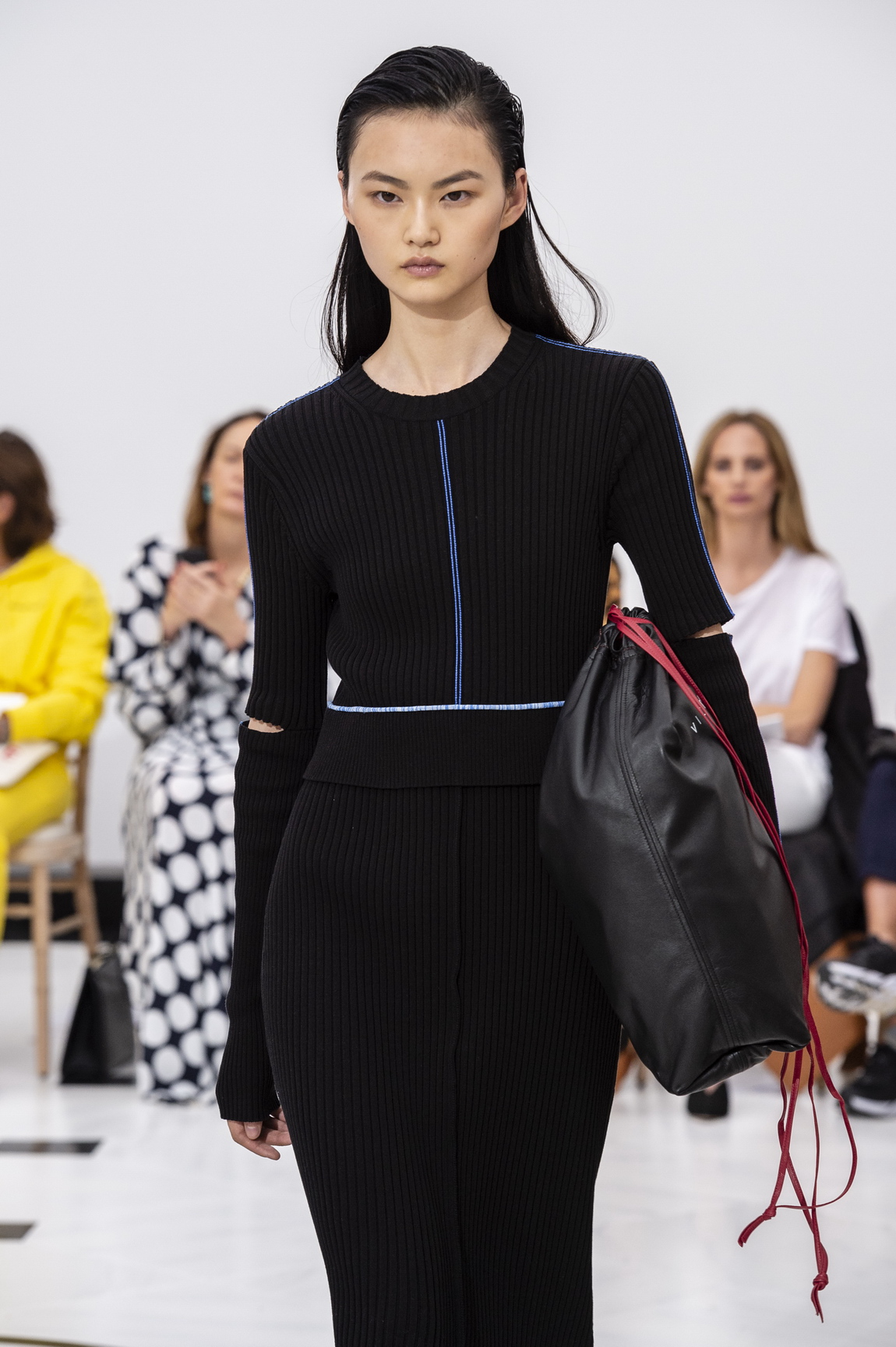 This article originally appeared on i-D UK.